YSF WARNS PROF NOIBI "STOP WEARING RELIGIOUS MASK TO DECEIVE OUR PEOPLE"
The attention of Yoruba Solidarity Forum has been drawn to the latest antic of Prof Dawud Noibi who has always hidden under religion to desecrate Yoruba interest at every critical turn.
His advertorial in Nigeria Tribune of Thursday 29(page 6), October 2015 under the banner of Muslim Ummah of South West Nigeria and titled "We Condemn Afenifere'Secession Threat" is a continuation of his role as a mole in Yorubaland working for outside forces who don't want the progress of Yorubaland.
We recall his dishonorable role in 2014 when he started to whip up unnecessary, unjustifiable and baseless religious sentiments on the religious beliefs of delegates at Yoruba leaders meetings leading to the National Conference.
His position then was an embarrassment to many Muslims who attended the various meetings which were purely Yoruba gatherings and not worship sessions.
We don't know him as a Prominent Islamic Scholar, unlike the likes of Sheik Muheedeen Ajani Bello, Sheik Sulaima Farouq, Sheik Musa Agboola ,Late Sheik Muhammed Jamiu Bulala, Late Sheik Muhammed Habeebulah Adam El.Lloriy and Late Sheik Mumbaraq Ashile, who control huge followers whenever they come to the public domain, they don't ever negate the interest of their tribe as a matter of fact during Sanni Abacha era, attempt to use them against NADECO and June 12 activists were bluntly refused, those who sang praises of Abacha then, where are they now?.
Prof Noibi should note that history will not be kind on him because all his negative attempt to destroy what Yoruba stand for through his advertorial are being documented for future reference, a Yoruba proverb say "Omo to ba so ile nu, Oti so apo iya ko".
By the way,how come it was only AFENIFERE that was singled out in his attempt to debase Yoruba when it is on record that the summit had over 27 various groups united with their voice?
I am sure he doesn't need the interpretation, why is he working as an agent of pro-north in Yoruba land how come his advertorial is coming out after kwakwaso's statement during his visit to Ibadan considering that Prof. Noibi is based in Ibadan? We can read between the lines.
In his latest service to the enemies of the Yoruba people who are destroying the farms of people, raping our women and kidnapping our leaders for ransom, Prof Noibi has tried again to muddle up the issue by invoking religious emotions and denying the obvious to sound good to his masters who want to treat our people like grasses on their own land.
Only a man on a slavish errand and has no wisdom to deliver it like a freeborn would continue to deny that Chief Olu Falae was abducted by Fulani herdsmen after those who committed the crime have been charged to court with their identities in sync .
The heinous activities of the Fulani herdsmen have been reported extensively by the mass media and in police formations across the south west.
It is shameful that Prof Noibi is now using religion as a cover to carry out the ridiculous assignment of those he is working for to push positions that would continue to give an enabling environment for the criminal exploits of these herdsmen to flourish.
It is interesting to note that those Prof Noibi is working for have not denied that those who abducted Chief Falae were Fulani herdsmen, they have only be cheeky by saying they are Fulanis from outside Nigerian borders.
We want to appeal to Yoruba people not agents of the enemies in our midst to use religion to divide us.
The Fulani herdsmen have destroyed farmlands belonging to Christians, Muslims and Traditional Religion alike while they don't ask for the religion of women before they rape them.
Yoruba land will never be conquered by God's grace no matter the antics of saboteurs like Noibi who are wearing religious mask to attempt to deceive our people.
Our people must remain in solidarity as one people serving the same God in different ways.
Oando Clean Energy, Cross River State, Sign MoU on Renewable Energy Infrastructure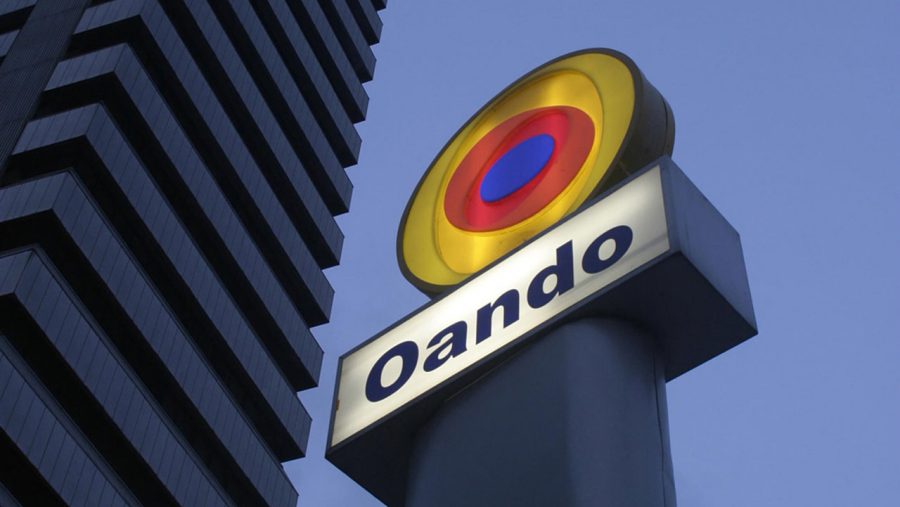 Oando Clean Energy (OCEL),  the renewable energy business subsidiary of Oando Energy Resources and the Cross River State Government have  signed a memorandum of understanding (MoU) for the rollout of electric vehicles for mass transportation within the state at the ongoing 28th edition Conference of the Parties (COP28) in Dubai, United Arab Emirates (UAE).
The move in setting up an electric vehicle (EV) assembly plant, is expected to create jobs for local indigenes as well as build a 100MW wind plant for power generation.
Representing the Governor of Cross River State, Bassey Otu at the MoU signing was the state's Commissioner for Special Duties, Oden Ewa, saying the landmark agreement marked a significant step forward in the state's journey toward a cleaner and more sustainable future. He said: "The MoU paves the way for the transitioning of our mass transit system to cleaner and less expensive fuels while also allowing for the use of our natural resource, wind, to provide electrification for our people.
"I commend Oando Clean Energy for their innovative solutions that address the impact of climate change in Nigeria and her citizens."
According to Oando , it said,  as  a company, it has committed to ensuring that this journey to a cleaner and more sustainable energy future is as seamless and as easy as possible.
"This is by putting our confidence in, not only the technology but the partnership and ensuring that the Cross River State government and her people reap the benefits of generating power from sustainable sources". The statement read.
Oando's Clean Energy's scope spans the entire 35 states of the federation and the federal capital, promising to create a cleaner, more viable energy ecosystem for Nigeria and the  people of Cross River.
In attendance at the side event were amongst others, Minister of Niger Delta Affairs, Abubakar Momoh;  Minister of the Environment, Abbas Balarabe;  Minister of State for Environment, Dr. Kunle Salako; Commissioner for Special Duties, Cross River State, Mr. Oden Ewa, among others.
House Of Representatives Issues Warrant Of Arrest On Central Bank Governor, Cardoso, Accountant-General, 17 Others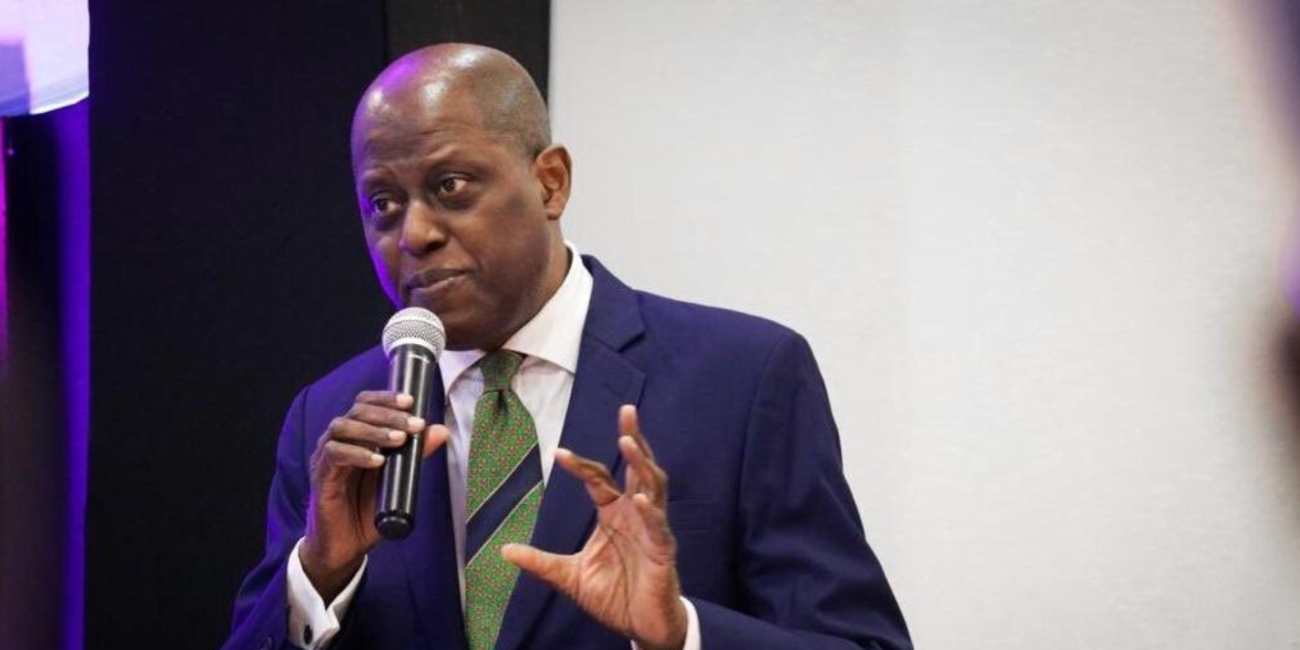 The House of Representatives' Committee on Public Petitions has asked for a warrant of arrest to be issued on the Governor of the Central Bank of Nigeria (CBN), Olayemi Cardoso, the Accountant-General of the Federation (AGF), Oluwatoyin Madein, and 17 others over refusal to appear before it to answer questions on their operations.
It was gathered that the issuance of the arrest warrant was sequel to the adoption of a motion moved by Fred Agbedi, representing Ekeremo/Sagbama Federal Constituency of Bayelsa State on the platform of the Peoples Democratic Party (PDP) at the committee's hearing on Tuesday.
Agbedi, while moving the motion, said that the arrest warrant had become imperative following the attitude of the invitees, adding that the parliament worked with time and the CEOs had been invited four times but failed to respond to the invitations.
Agbedi said that the CBN Governor, the AGF and the rest of the invitees should be brought to appear before the committee by the Inspector General of Police through a warrant of arrest after due diligence by the House Speaker, Rep Tajudeen Abbas.
The Chairman of the Committee, Micheal Irom (APC-Cross River), in his ruling said that the Inspector-General of Police should ensure the invitees were brought before the committee on December 14.
It was gathered that the petitioner, Fidelis Uzowanem, had earlier said that the petition was anchored on the Nigeria Extractive Industries Transparency Initiative (NEITI) 2021 report.
Irom said, "We took up the challenge to examine the report and discovered that what NEITI put together as a report is only consolidation of fraud that has been going on in the oil and gas industry.
"It dates back to 2016 because we have been following and we put up a petition to this committee to examine what has happened.
"The 2024 budget of 27.5 trillion that has been proposed can be confidently funded from the recoverable amount that we identified in the NEITI report.
"It is basically a concealment of illegal transactions that took place in NNPCL; they have been in a sink with some oil companies where some companies that did not produce crude were paid cash core, an amount paid for crude oil production."
FCTA uncovers illegal oil refining warehouse in Abuja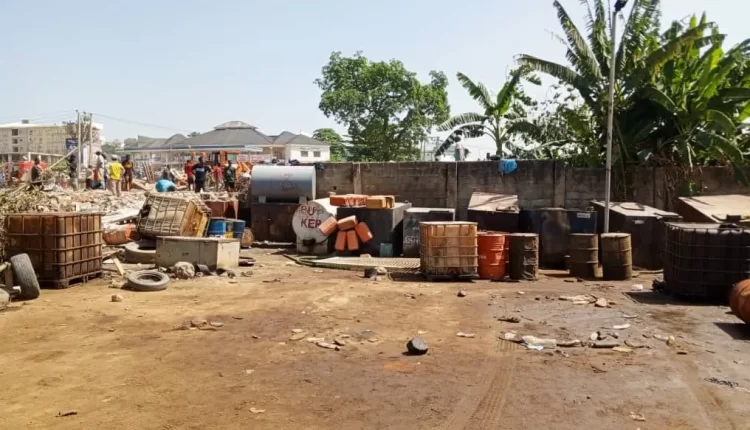 In continuation of the city cleaning exercise, Authorities of the Federal Capital Territory Administration (FCTA) with operatives of security personnel have uncovered an illegal oil refining warehouse in Mabushi, opposite Mobile filling station on Ahmadu Bello way in Abuja.
The Director, Department of Development Control, FCTA, Mukhtar Galadima after the operation on Thursday, said the illegal refining site was discovered during the continuation of the city cleaning exercise.
According to him, about three to four plot of lands designated for commercial purposes have been converted to an area where oil and diesel are being adulterated and circulated to other parts of the city.
Galadima explained that the city sanitation task force will look into the provision of the law and make necessary recommendations to the FCT Administration for further actions on the plots used for the activity.
He said there was no arrest but the items used in carrying out the illegal refining have been impounded.
Galadima said, "During the continuation of our city sanitation exercise in Mabushi opposite Mobile filling station on Ahmadu way, we discovered an illegal refining site where oil and diesel are being adulterated, we have done the needful by moving the items to Nigerian Security and Civil Defence Corps.
"From what we have seen so far, about three or four pilot of lands designated for commercial purposes have been converted to unapproved activities, which we believe the owners are fully aware, there will be consequences.
"We are going to look at the provision of the law and make necessary recommendations to the FCT Administration"
He said the administration will continue to go tough on activities being carried out without government approval,  especially revocation of the titles.
Collaborating, Head, operations FCT Directorate of Road Traffic Service (DRTS), Deborah Osho said the city management team during the exercise also discovered that most of the areas in the Nation's capital have been converted to illegal car mart and motor parks.
She disclosed that fifteen vehicles have so far been impounded since the operation commenced about two days.