YSF WARNS PROF NOIBI "STOP WEARING RELIGIOUS MASK TO DECEIVE OUR PEOPLE"
The attention of Yoruba Solidarity Forum has been drawn to the latest antic of Prof Dawud Noibi who has always hidden under religion to desecrate Yoruba interest at every critical turn.
His advertorial in Nigeria Tribune of Thursday 29(page 6), October 2015 under the banner of Muslim Ummah of South West Nigeria and titled "We Condemn Afenifere'Secession Threat" is a continuation of his role as a mole in Yorubaland working for outside forces who don't want the progress of Yorubaland.
We recall his dishonorable role in 2014 when he started to whip up unnecessary, unjustifiable and baseless religious sentiments on the religious beliefs of delegates at Yoruba leaders meetings leading to the National Conference.
His position then was an embarrassment to many Muslims who attended the various meetings which were purely Yoruba gatherings and not worship sessions.
We don't know him as a Prominent Islamic Scholar, unlike the likes of Sheik Muheedeen Ajani Bello, Sheik Sulaima Farouq, Sheik Musa Agboola ,Late Sheik Muhammed Jamiu Bulala, Late Sheik Muhammed Habeebulah Adam El.Lloriy and Late Sheik Mumbaraq Ashile, who control huge followers whenever they come to the public domain, they don't ever negate the interest of their tribe as a matter of fact during Sanni Abacha era, attempt to use them against NADECO and June 12 activists were bluntly refused, those who sang praises of Abacha then, where are they now?.
Prof Noibi should note that history will not be kind on him because all his negative attempt to destroy what Yoruba stand for through his advertorial are being documented for future reference, a Yoruba proverb say "Omo to ba so ile nu, Oti so apo iya ko".
By the way,how come it was only AFENIFERE that was singled out in his attempt to debase Yoruba when it is on record that the summit had over 27 various groups united with their voice?
I am sure he doesn't need the interpretation, why is he working as an agent of pro-north in Yoruba land how come his advertorial is coming out after kwakwaso's statement during his visit to Ibadan considering that Prof. Noibi is based in Ibadan? We can read between the lines.
In his latest service to the enemies of the Yoruba people who are destroying the farms of people, raping our women and kidnapping our leaders for ransom, Prof Noibi has tried again to muddle up the issue by invoking religious emotions and denying the obvious to sound good to his masters who want to treat our people like grasses on their own land.
Only a man on a slavish errand and has no wisdom to deliver it like a freeborn would continue to deny that Chief Olu Falae was abducted by Fulani herdsmen after those who committed the crime have been charged to court with their identities in sync .
The heinous activities of the Fulani herdsmen have been reported extensively by the mass media and in police formations across the south west.
It is shameful that Prof Noibi is now using religion as a cover to carry out the ridiculous assignment of those he is working for to push positions that would continue to give an enabling environment for the criminal exploits of these herdsmen to flourish.
It is interesting to note that those Prof Noibi is working for have not denied that those who abducted Chief Falae were Fulani herdsmen, they have only be cheeky by saying they are Fulanis from outside Nigerian borders.
We want to appeal to Yoruba people not agents of the enemies in our midst to use religion to divide us.
The Fulani herdsmen have destroyed farmlands belonging to Christians, Muslims and Traditional Religion alike while they don't ask for the religion of women before they rape them.
Yoruba land will never be conquered by God's grace no matter the antics of saboteurs like Noibi who are wearing religious mask to attempt to deceive our people.
Our people must remain in solidarity as one people serving the same God in different ways.
Union Bank, WACOT Rice Kick Off Financial Inclusion Drive for Smallholder Farmers in Kebbi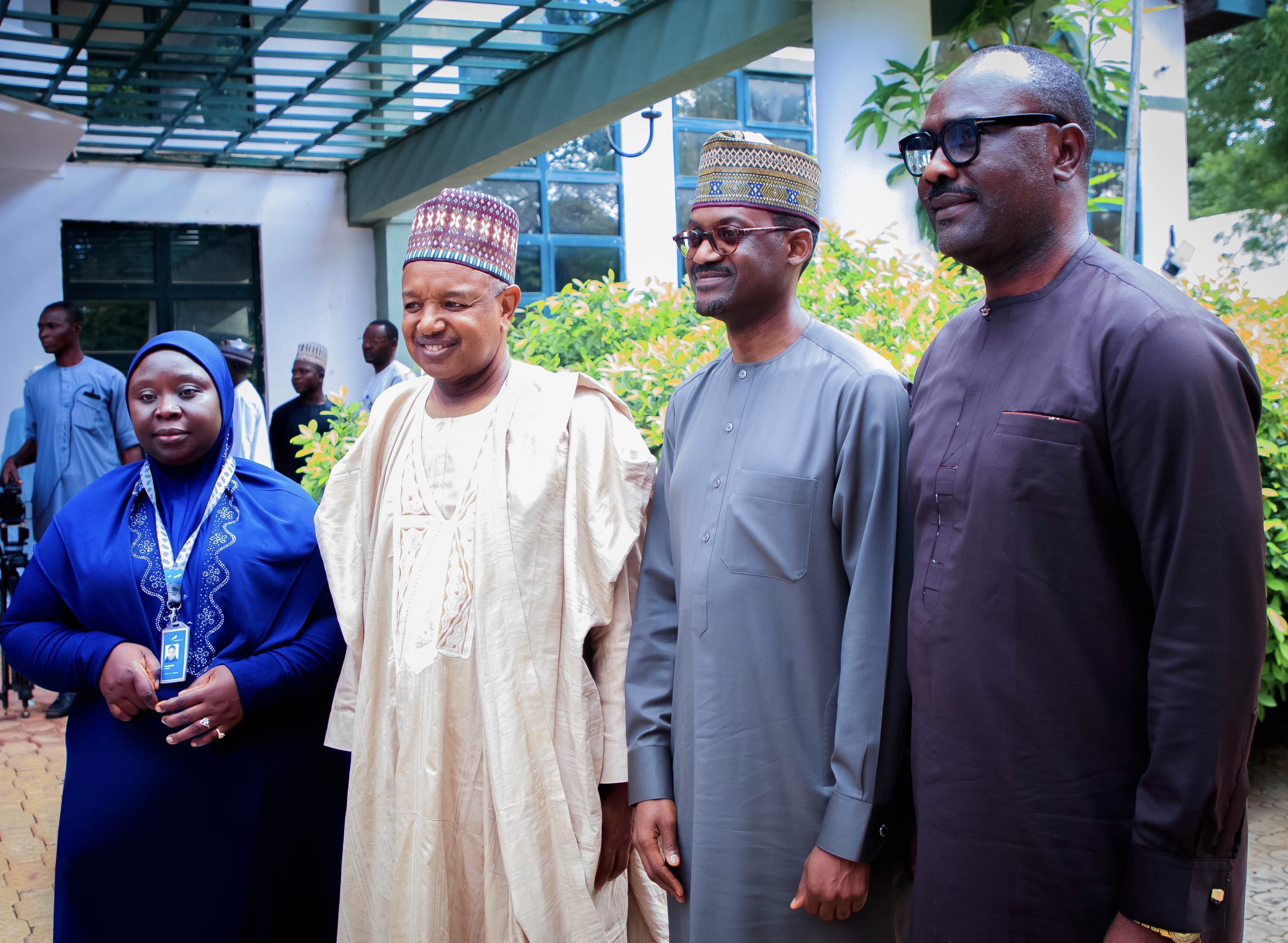 As part of Union Bank's commitment to driving financial inclusion in Nigeria, the Bank has partnered with WACOT Rice Limited – a rice processing company, to financially include 6,000 local farmers including youth and women in Kebbi State.
The Kebbi Financial Inclusion Drive (KFID) which will cover four Local Government Areas – Argungu, Augie, Suru, and Dandi – is a critical part of WACOT's Argungu Outgrower Expansion Project funded by United States Agency for International Development (USAID) West Africa Trade Hub. This program is set to resolve the overwhelming financial inclusion deficit within rural communities in Kebbi.
The financial inclusion initiative is being implemented with technical support from National Identity Management Commission (NIMC), to help the farmers acquire the relevant documentation and identification required to open bank accounts.
Union Bank will facilitate account opening and expand its agency banking network to cover the areas while supporting its agents on ground with digital banking solutions to enable seamless transacting and account management.
Farouk Gumel, Chairman WACOT and Board Chair, Union Bank was on ground in Kebbi State to kick-off the drive and paid a visit to the Kebbi state Governor, Senator Abubakar Atiku Bagudu to discuss expanding the programme state-wide.
In his recent keynote address at the recently concluded and  Chartered Institute of Bankers of Nigeria (CIBN) Conference, Mr. Gumel said:
 "As we work towards achieving financial inclusion to reach the unbanked, we must commit the same resources and investments to rural-local customers as we have done to urban-global clients to help create the growth that will lift us all to collective prosperity."
WACOT Rice is a subsidiary of TGI Group. TGI Group, through another of its subsidiary Titan Trust Bank, recently acquired Union Bank in a landmark transaction which was announced in 2021.
FIRSTBANK PARTNERS VERVE INTERNATIONAL, MAKES CUSTOMERS MILLIONAIRES IN THE FIRSTBANK VERVE CARD PROMO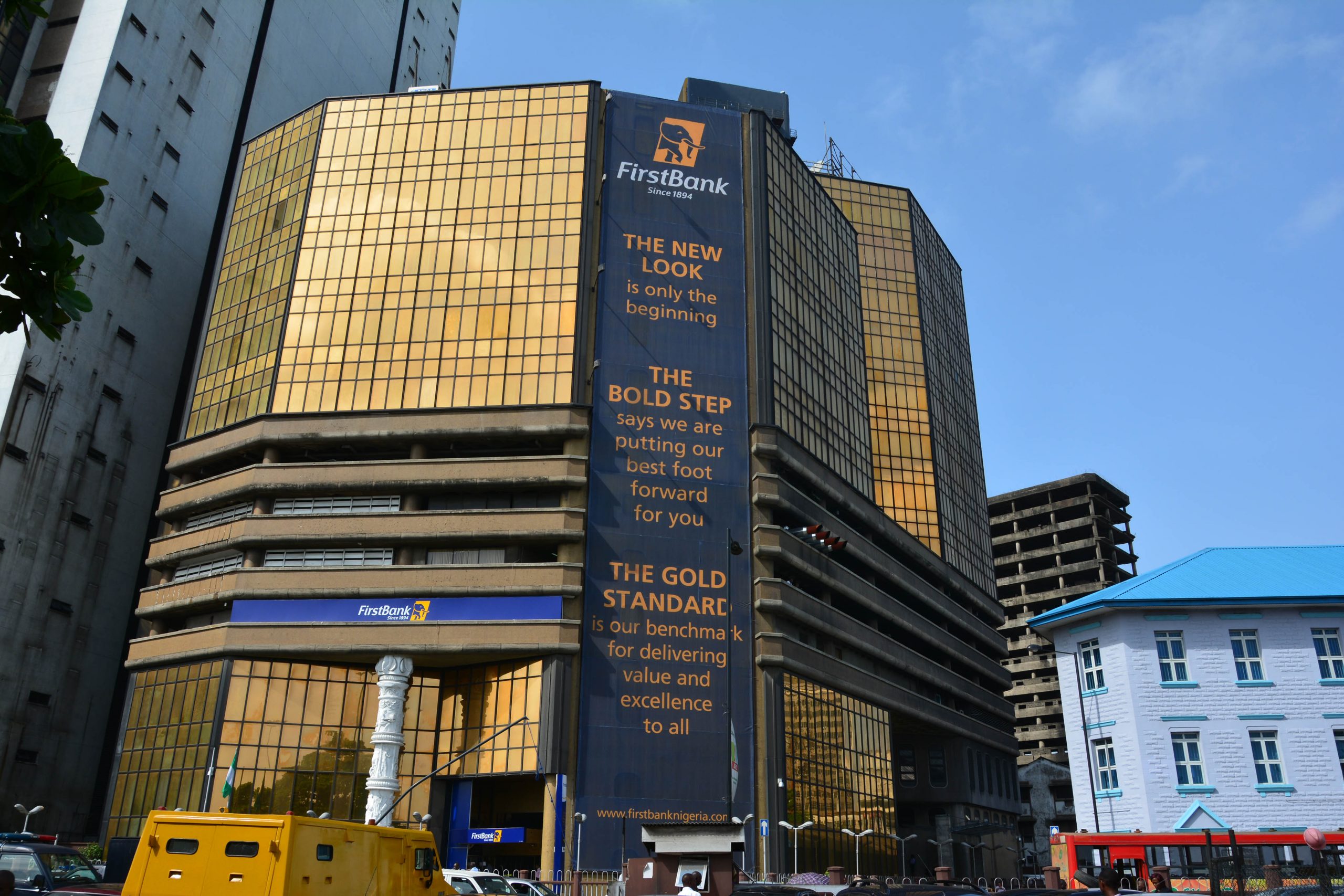 In partnership with FirstBank – Nigeria's premier and leading financial inclusion services provider – Verve International, Africa's leading payment technology and card business, has launched its third National Consumer promo designed to reward users of FirstBank verve card with exciting gifts and cash prizes to appreciate their patronage and use of the card to carry-out their electronic banking transactions.
The ongoing 2-month promo will end on 30 October 2022 as 20 customers (10 customers per month) with the highest transaction count during the promo will be made millionaires, winning the sum of N1 million each. Also, N20,000 will be won by 25 customers monthly.
On the other hand, 2620 FirstBank verve cardholders that double their transactions every week, stand a chance to enjoy 10% cashback capped at N2,000 per customer.
Speaking on the promo Chuma Ezirim, Group Executive, e-Business & Retail Products, FirstBank said "we appreciate our partnership with Verve Card through the years; a partnership of empowerment and opportunities which include growing the economy, supporting new businesses and preventing unemployment. FirstBank verve card holders are encouraged to keep using their cards as it is a card offering that promotes safe, convenient and rewarding digital banking experience with 20 customers standing a chance to be millionaires at the end of the promo."
Verve card is a secure debit card that allows cardholders to conveniently meet their daily financial needs such as payment for goods and services, airtime recharge, bill payments, funds transfer, etc. Verve card is accepted across all ATMs, POS, Web and Mobile Platforms in Nigeria.
The promo is also opened to new verve cardholders as non-verve cardholders are encouraged to visit the nearest FirstBank branch today to pick up a Verve card and start getting rewarded!
Only recently, FirstBank – in partnership with Verve – rewarded over 2601 FirstBank verve cardholders with various prizes; including N20,000 cash prize, N10,000 cash prize, N10,000 worth of airtime; power generating sets, refrigerator, cooking gas, smart TV and the grand prize of a brand-new car to a lucky winner.
Federal Government Orders University Vice-Chancellors To Reopen Schools, Begin Lectures Amid 7 Months Lecturers' Strike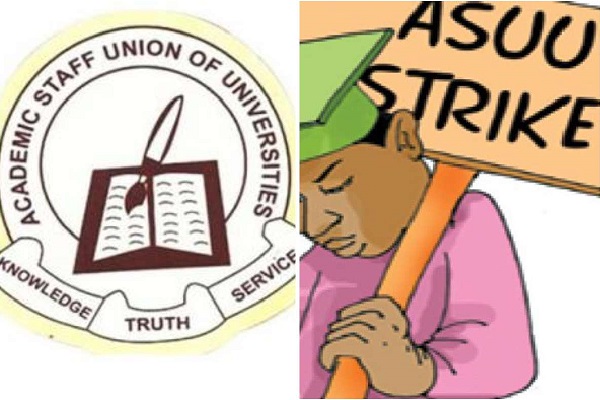 The government issued the directive through the National Universities Commission (NUC), and a letter signed by its Director, Finance and Accounts, Sam Onazi, on behalf of the Executive Secretary of the commission, Professor Abubakar Rasheed.
The Nigerian government has directed vice-chancellors to re-open universities and allow students to resume lectures immediately.
The government issued the directive through the National Universities Commission (NUC), and a letter signed by its Director, Finance and Accounts, Sam Onazi, on behalf of the Executive Secretary of the commission, Professor Abubakar Rasheed.
The letter which The PUNCH obtained on Monday, was reportedly addressed to all vice-chancellors; Pro-Chancellors and chairmen of governing councils of federal universities.
"Ensure that ASUU members immediately resume/commence lectures; Restore the daily activities and routines of the various University campuses," the letter partly reads.
We had reported that the National Industrial Court of Nigeria (NICN), on Wednesday, September 21, 2022, ordered the Academic Staff Union of Universities (ASUU) to call off its ongoing nationwide strike.
It reported that the umbrella body of the lecturers in public universities had declared a warning strike on February 14, to force the Nigerian Government to implement agreements it earlier signed with the union.
The agreement stipulated how university education would be funded for better improvement.
The strike has since rolled over and is now in its seventh month following the government's failure to implement all the agreements.
Several meetings between ASUU and the Federal Government have ended in a deadlock.
Consequently, the Federal Government went to court to challenge the strike.
The government through its counsel, James Igwe, prayed the court for an interlocutory injunction restraining ASUU from taking further steps as regards the strike, pending the determination of the substantive suit.