MY WIFE IS MY BEST FRIEND…. FORMER GOV. DONALD DUKE
Suave, well-groomed, brilliant former governor of Cross River State, Donald Duke, is reporter's delight any day. He is perhaps the only governor who, after leaving office, has kept his cool and kept a safe distance from controversy. His works when he was governor of the state still speak for him. His Tinapa Initiative brought the state to international limelight and it saddens him that the man who came after him has not given the idea the passion it deserves. Duke recently took time to field questions from Adedayo Adejobi, about life outside office, his new passion: building cable cars to ease traffic in Lagos, music, his children, how he and his wife of 29 years met and how he bonds with his daughters
How has life been outside the Government House?
Like everything in life, you go through an adjustment period where you decide what to do with your life thereafter. You must constantly remember that you were doing something before then and these are only phases in your life, make the adjustments.
In my case, I needed to unwind so I spent the first nine months out of office in a music school. It was something I had wanted to do for a long time, way before becoming governor.
So I went to a music school in England to learn how to write and score music for four months. I then went to Houston in Sugarland where I did saxophone recitals. It was fun. But like anything, if you don't practice the scoring of the music you lose it. I did another refresher course because my children all write music. They think I am a genius because I hear the music and can play the saxophone by hearing. They would hear the music, score it and play to the note. I wouldn't do that. It's a different generation.
I started playing music at the age of three. I went through a proper music school for about four years under the tutelage of a teacher called Mrs Macham then in Corona. After she left, I started to listen and play. And because we don't have music as a curriculum in our schools, we learn from sound and not from reading. You can't be truly accomplished if you can't read. The genius of Fela was that he could read and write music. He studied it. In Nigeria, you don't have true musicians today; you only have entertainers. They can play. I'm not taking that from them. It's like an untrained actor. Yes, you have the gift and talent and mimicry, the gift and all that. There is something about going to school; you must give credit to that. The real genius is in learning the ropes.
Outside those nine months, what has changed?
I am involved in a project, trying to use cable cars for mass transit in Lagos. That has been consuming. I am glad I am involved in it because it takes almost all my time, especially with the challenges of doing business in Lagos. Anything land in Lagos is an issue. Getting the approval, rights of way and dealing with the contention on federal and state owned lands. That has been consuming and I'm glad I'm involved in it because it takes 90 to 100 per cent of my time. Since I got involved in this project, it's like side walking in an establishment. When we started the project the main thing was getting Lagos to accept and come up with the regulatory frame work. That took about 18 months. In between, we were trying to get the land, so we had a lot of negotiations and also trying to raise money from investors. It's quite a busy schedule but I am focused. It takes a lot of my time. So I'm not idle at all. I threw myself into another passion and I find it very exciting. And so I am glad.
Are you party to the on-going politics without ideology; especially same exhibited by your fellow party members?
You know, I used to be very critical about that, but let's be fair; these political parties do not have any ideological backing. They are only a platform; they are not based on ideology. For instance, let's take the UK for instance. If you take the Conservatives, they have an ideology which is right of the centre, the Labour Party is left of the centre or at least centrist. There is an ideological bent. In Nigeria, there is nothing like that. Maybe in future, they will evolve. At one time, PDP boasted of being the largest party in Africa. That went overnight and then people moved in droves to the next party.
PDP didn't change its ideology; they just ran out of favour with the populace. They just felt that they didn't have a future by remaining in the PDP. If you talk to Rabiu (Kwankwaso) for instance, he will tell you that PDP had become so unpopular in the north. It's not because the ideology is changing, it's because the party ran out of favour. Some of them jumped ship to remain relevant amongst their own people. I don't like it, but sometimes circumstances force you to move. Sometimes you find out that if you want to remain a politician, this platform as it is currently composed will not help you, so you take a guide. Like Atiku, if he had remained in the PDP, he would have been eclipsed. We have issues like that. We also have the extreme guys that have moved back and forth.
Some people call them political prostitutes, but it reflects in our country. Nobody believes in anything but themselves. There are no politicians that have any strong conviction. I have a friend who came to me asking me if I was still in the PDP. I said what's the difference?
In the midst of all the defection, as a staunch PDP man, where do you stand?
I've stuck with it for the past eight years but I've not been involved with a political party. I don't want to say that I will not leave PDP. Obasanjo said that and he ended up tearing his card. I don't want to say that, but also I don't want to say that I'm jumping shift to the next party because I don't know what the next party has in store. PDP has lost its relevance on the north. For the first time in a long time the north has come together. PDP, as I said earlier, will have to evolve itself. In that process, it can either re-discover itself or destroy itself completely. They will have to rebrand not necessarily change its name. They will have to change the way people see it.
There was a time you wanted to run for the presidency and you stepped down. Why did you step down, and any hopes for contesting in 2019?
I don't know. It's one of those things you say time will tell. The ambition will be there but the opportunity, only time will tell. There is nobody who has been governor who will not like to be president. Yes I will like to be president because I have my own ideas on what the country should be like. We are far from what I think our potential holds for us, as we have no business being where we are today.
Since you left office, Tinapa has lost face, being a victim of discontinuity. What happened?
I guess we are still in the infancy; not just in our democracy but our leadership. The most selfish human beings are children. I want this you don't give me, I cry. Our leadership is still in infancy. It's all about me, not about us, not about the society it's all about me what my legacy is. They never think that the collective development of our people is my legacy. If my predecessor and I stand on something and I make it better, that's my legacy.  In Europe and America hardly will you see one thing started by one administration and concluded by that administration. That is why they have parliament. Yes, we have parliament, we have Assemblies, but a lot of them are just a rubber stamp of the government.
How do you strike the balance between work and family life?
My kids are grown up so the pressure is less. The pressure was more when they were younger and then I was in government. Then my wife stepped into the void and she spent a lot of time with them. And I had to try and make time off. Regardless of what you are, we all have to try and make time. So if you are interested in something you will find time for it. What I use to do was, sometimes go over and spend time with them. They are grown up and in school abroad and some have finished. My daughter just graduated, so the pressure is not all there, but I am always in touch with them via Whatsapp and phone calls. There is no day I don't talk to my three daughters, and because I travel a lot, I get to see them. So, there is hardly a month or six weeks that go, that I don't see them. My wife is my best friend really close. We are always in touch. It's not structured, but I know that the family revolves around me and I revolve around the family. It's a closed unit.
What is your relationship with your daughters?
Two of my daughters have graduated. My first daughter just graduated about four years ago, she is a lawyer. She went through her NBA and LLM at the University of Pennsylvania, that's the graduation I went to. My second daughter graduated about three years ago or so and she decided to do law. That's her second degree. She did international relations for her first degree. The third one is almost through with her A-levels.
Do you feel proud as a father, and if yes, when you see them, what do they remind you of?
I am happy and very proud of them. And I think they are lovely kids. When I look at myself, I was a difficult child. My father said I gave him tough times. We belong to two different generations. We want to try everything, go out at night. My father must have looked at me like I was mad. When I look at some of the photographs of when I was a kid, I am asking myself what was in my head? We wanted to try everything like smoke cigarette. My father did ask himself where he did go wrong.
Again, if I didn't go through that, I will not be what I am today in the sense that I tasted all those things and realised that there was nothing to them and I moved on. There have been causalities. I had a lot of friends who died in the process. They would take cars and we would leave Lagos by seven to eight in the evening and go to Ife for a party. Immediately after the party, we would start head back to Lagos. Some people died on the road.
I went to Ahmadu Bello University, Zaria. We would leave Zaria at 10pm to Kaduna for a party and the party would be up to 3a.m. When we started coming back, some would sleep on the steering and then crash. Some people got into drugs and never got out of it. The 60s and 70s were wild times. I look at it and literally give thanks to God that I came out of it alive. My experience enriches my children. They like to hear my stories because I have one story or the other to tell them. So, they just sit down and hear my stories but they go away with something. That's life.
Are you protective of them?
It is instinctive. You've got to watch yourself but there's an instinct that whose my daughter going to end up with as a wife? No matter how you say, no man measures up to my daughter but also realise that this is an individual and I am only her guardian. I do not own her. I've got that into my head and I've learned to wean myself. Ordinarily one should celebrate that, but this is instinct. You've got to work at it, particularly if you are close to your children.
With your position on the seeming possible reasons for failed marriages, could our value system be responsible?
There is nothing wrong with our values. Our values are good. My siblings are my closest friends. We are on Whatsapp and we communicate with each other every day. I know where each of them is. They are my siblings. My kids also have the same thing amongst themselves including us-my wife and I. The African value is the family, the heart of the family. Therefore if you marry someone, you literally are marrying into that family. The literal concept is a bit too individualistic, so you do not look out for each other.
For instance, in Africa, if I am very successful, I have a responsibility to look out for my siblings, even my in-laws. If my father in-law were here, I will take responsibility. In Europe, your father in-law has his business that is why they take their mother to a home. I can't take my mother to a home. If my mother is ill or old, unable to look after herself, one of us will take her in. There is beauty and strength in that. But, sometimes we over do it too and it becomes strenuous on the family relationship too.
We need to respect individuality, but also appreciate the collectiveness. There is strength in numbers. So, here I am, five children from my parent, I am number four. We are all friends and we talk, though we are all different, and we all know our differences. And so, someone does something, you know that it's George who did that, and because we know each other, we don't get upset. If I know you in and out, nothing you do will upset me. I get upset when I am disappointed. If I know that someone is a kleptomaniac and I let him into my house and I am not watching over him and when he is going he takes something, I shouldn't be upset because I know who he is.
In fact, if I were going to be upset, I should be upset with myself for not watching out for this guy. I am not successful if my brother is a failure, but at the same time, I wouldn't allow his failure to undermine my success. So, my responsibility is to help him, but not indulge him. So, I can't say I am successful and every Monday, I give him a hundred thousand or five hundred thousand. I would help him start something. I will find out where his strengths are. A lot of children have suffered, because their parents want them to do something that they have no flair for. All my children are studying law and not one of them wants to practice it.
They just started it because their heart is inclined, and if your heart is inclined, it is a good field of study. My wife and I are lawyers, but we never practice it.  My daughter has two bars to her name, but I don't think she wants to practice. She says she will do entertainment law. She also wants to do a lot of businesses. But the beauty of the African culture is that it is supportive. We are not building enough on that. If we built enough on that and we build a society based on that. It is a wonderful place to be.
You speak glowing of your wife. Tell me about the meeting…
We met in school when I was 17 years old. We are 29 years old in marriage now. I was running for social secretary in Ahmadu Bello University then. I was talking to a friend who was my campaign manager and I saw this lady walking across a car park. Apparently, she was going for registration. I was in part two, and she was in part one. I said after this campaign, that is the next campaign. So we became friends, very good friends. One day I asked her to go out with me. She looked at me. We were such friends. She said to me: are you drunk? I was very hurt. That because I want to go out with you mean I am drunk. She said, but you are my friend. I said, oh, you go out with your enemies? Ok. We got married in 1986, and when I'm speaking to my kids of my wedding and I told them the story, and said she is married to a drunkard, she laughs.
In few words, how would you describe your wife?
One word, she's beautiful. We have mutual admiration for each other. I respect her for her instinct and her intuition. If she tells me don't do this, I may argue, but I have learnt over the years that when she tells me something, even if I feel so strongly about it I go back and review. A lot of times I end up listening to her. And if after reviewing several times I feel strongly about it, I will go to her and we talk about it and then she tells me where her fears are. When I don't listen to her, most of the times, I go wrong and make very expensive mistakes.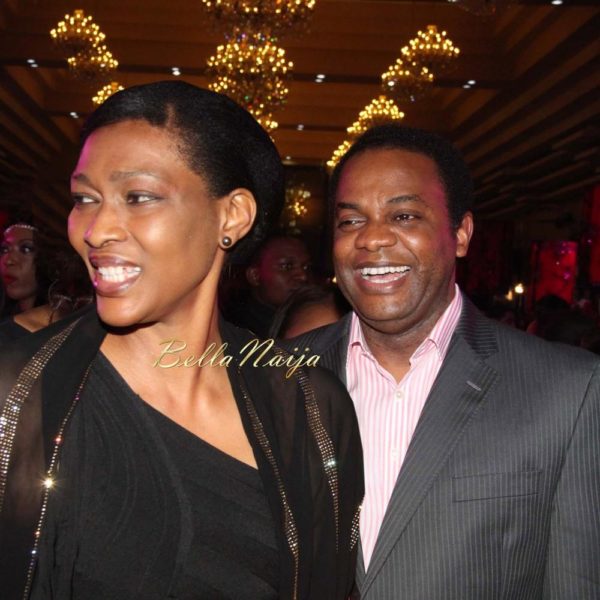 What key memorable and romantic gesture do you share together?
You know, we are getting to that part of our lives if we are not there already. The children have left home, so, it's just us. We sit together, we watch television and we crack jokes. We go to cinemas and all that. I think she likes it and I like it too. Unfortunately, we download and watch films; we spend lot of time together. Though she thinks we are not spending enough time together but I feel we are spending enough time together.
Who is that one person whose had great influence on you, and why?
As difficult as I was as a child and a teenager, my father found time. He would come to my room. Now when I look back, I realise what he was doing. He would just come to my room. It was usually untidy. Then he would just say lets tidy this room. I then got a bit embarrassed, then we tidy the room, then we lie on the bed and we would start talking. By the time he passed on in 1988, he was my best friend. He was so close. There was nothing I couldn't tell him and there was nothing he didn't tell me. We were bonded so much that when he passed on, I took ill. I am sure I did everything the way he would have done it himself. That's why in truth you can't have too many friends. You will be a jack of all trades, master of none.
I started off by telling you that my wife is my best friend. It didn't just happen. I evolved into that and I allowed her to be my best friend. A lot of time, men just create this. Their best friend is someone outside. That someone outside is not a stake holder in you. If I am hurt she, is hurt. If my reputation is abused or soiled, it affects her. She has a stake in me, I have a stake in her, so, we have no option but to protect and be there for each other.
As governor, I was on call 24/7 sometimes. I got very angry and could take my anger on anyone. So, my chief of protocol bore the brunt one day. I had a reception for guests, and he placed them in rooms not the way I would have done it, but he didn't do anything wrong. He used his own judgment. I would have done it the other way, but I over reacted, I spoke very harsh to him. While I was doing this, my wife walked in, and didn't say a word. She goes in, does some other things in my office and leaves. When I got back home in the evening, I've forgotten about it. It's just a normal event in the day. And she said to me the way I spoke to this guy was wrong and that I have to go and apologise to him. She said I had no reason to speak to anyone like that. I said what! He did this and she said 'yes, I heard everything. The way you would have done it was different, but he didn't do a bad thing. He used his discretion. So, what are you going to do? You have destroyed that. Tomorrow he is not going to do anything discretionally.
He would wait for others and then you will get irritated at that. You have made him lose his self-confidence and that is wrong. You need to go and apologise to him. Why should you speak to someone like that? Because you are governor?' I ignored her. I was in my room still fuming and she came back, and said I had to do it that night and not tomorrow because I kept saying I would do it tomorrow. She said no, tonight. That he was not going to sleep well and so I did not have the right to sleep well when he was not sleeping well.
I said ok. We got into the car and we drove to his house. I knocked on the door. His wife turned in. They were about to go to bed. She was in her night gown. She saw me and was scared with the expression of 'Okay you have come to fire my husband finally'. The guy came down stairs petrified. My wife and I walked in. The wife wanted to get up and leave. I told the guy I was sorry. They all got emotional but I got relief. It was like a load had been taken off me. I still get upset with things going up wrong, but I don't get to a point I don't feel I am too big to say sorry.
What's happening to your band? Any hopes of recording an album with them?
We used to play in Government House. I've just lost my keyboardist, Charles, so the band is in a flux right now. He was the heart and soul of the band so we really need to re-group on that. I still play music because it is just the ultimate therapy. I was attracted to the saxophone, but the first instrument I played was the piano then the flute, then guitar. There are recordings we did as a group. My wife wanted me to do that. We actually recorded something, but then it was not on CD.
It was around 2002, so it was on cassette but we can always transfer that to CD. But commercially? Maybe we should do that because when a band comes back together they have some very accomplished positions in the band. The keyboardist, Charles, was a phenomenon. He was a computer engineer and so he used his computer skills on the keyboard and he was amazing. Charles was a combination of keyboard, bass guitar. He combined about three instruments on the keyboard. And then we have a fantastic drummer our guitarist, Chidi, who is amazing. Chidi can play for any band in the world.
@ Thisday Newspaper
JUST IN: Tinubu Meets Ibori, Wike, Makinde In Abuja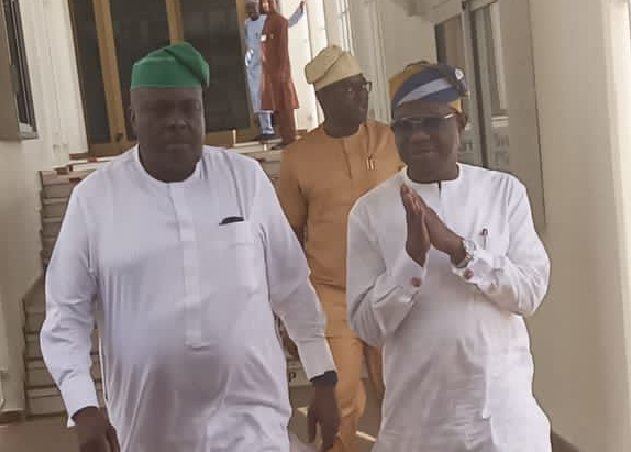 President Bola Tinubu is currently holding a closed door meeting with James Ibori, former Governor of Delta state; Nyesom Wike, the immediate past Governor of Rivers state; and Seyi Makinde, the Oyo State Governor.
The meeting is taking place at the President's office in Aso Villa.
Reports say the three politicians arrived at the Aso Rock Villa at about 4:20om on Friday, 2 June, 2023.
Details shortly…
Court Orders Union Bank To Pay Former Manager N20.2m Over Wrongful Termination…….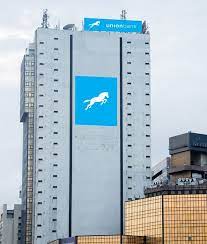 Justice Maureen Esowe of the Lagos division of the National Industrial Court has ordered the Union Bank to immediately pay the total sum of N20, 261, 810 million to one of its retired staff, Asenime Claire Ojuzo.
The judgment sum according to Justice Esowe, is the shortfall of gratuity Union Bank ought to pay Mrs. Asenime, upon her retirement.
Justice Esowe made the order while delivering judgment in a suit marked NICN/LA/534/2017, filed by a retired officer and the bank.
The claimant, a former senior manager at Union Bank, through her lawyer, Chief Paul Omoijiade, had asked the court to "declare that the purported approval by the bank of the claimant's withdrawal from service which the Claimant did not apply for was wrong.
"A declaration that the purported determination of the Claimant's contract of service by Union Bank is wrongful, same having been done without due process as laid down in the bank's handbook and the bank's custom and practice.
"A declaration that the purported removal of the claimant from his employment as Senior Manager (SM) without due process amounts to redundancy for which the claimant is entitled to redundancy benefit.
"A declaration that Union Bank is in arrears of N18, 114, 600 million, in the payment of the Claimant's gratuity.
"A declaration that the deduction of the sum of N16,106,219.66 million, as outstanding loans, status car, unearned medical, outstanding status generator, and car from the claimant's gratuity is unlawful.
"An order of the honourable court directing Union Bank to pay to Ojuzo the sum of N16,106,219.66 million, deducted from the claimant's gratuity.
"An order of the honourable court directing Union Bank to pay to Ojuzo the sum of N18,114, 600 being a shortfall in the gratuity paid to her.
"An order of the honourable court that the bank pays the sum of N12 million, to the Claimant as compensation for the defendant's wrongful and unlawful action withdrawing the claimant's services without due process.
"An order of the honourable court for the payment of interest at the rate of 20% on the deductions and withheld gratuity under paragraphs (f) and (g) above.
"An order of the honourable court that the bank pay to the claimant the sum of N1 million, being the cost of litigation.
During the trial of the suit, the claimant told the court that she was a staff of the bank until her employment was wrongfully withdrawn on November 22, 2013, and her terminal benefits were never paid in full.
She also told the court that Union Bank also deducted the sum of N16, 106, 219.66 million, which the bank referred to as outstanding loans, unearned housing, status car, and unearned leave from her benefit, adding that, said she never applied for withdrawal service, therefore, the withdrawal of her services is tantamount to redundancy.
Defending the suit, Union Bank through its witness, Francis Idiaghe, who was led by Feliz O. Ogungbemi, told the court that there is no provision in the Trust Deed of variation that the claimant or any employee of Union Bank can remain in service till the age of 60. Rather, than underemployment, either party can determine the contract by giving a month's notice.
The witness told the court that the Defendant, exercising her right under the contract, determined the contract by a letter of withdrawal of service dated November 22, 2016, issued to the claimant. Adding that the sum of N16,106,219.66 million, deducted from the claimant's terminal benefits covers the loans (N13,683,188.86 million) taken by the claimant during the pendency of her employment and the outstanding and unpaid money (N2,247,210 million) covering the cost of her status car and a generating set.
Union Bank in its final written address, asked the court to determine "Whether the claimant is entitled to a declaration that the withdrawal of the Claimant's employment is unlawful.
"Whether the Claimant having been paid her terminal benefit and having accepted same, can be heard to complain that his contract was not properly determined.
"Whether the termination of the Claimant of employment by the Defendant amounts to redundancy.
"Whether the Claimant is entitled to the sum of N18,114,600.00 (Eighteen Million One Hundred and Fourteen Thousand Six Hundred Naira) as outstanding gratuity from the Defendant.
"Whether the deduction of the sum from the Claimant's terminal benefit in the liquidation of Claimant's outstanding staff loans, status, generator loan, and unearned medical is unlawful.
"Whether by the evidence placed before this Honourable Court, the Claimant is entitled to damages in the sum of N12 million.
"Whether the Claimant is entitled to interest at the rate of 20% on the alleged outstanding gratuity and the amount allegedly deducted from her gratuity.
"Whether the Claimant is entitled to the sum of N1 million, as cost of litigation."
Justice Esowe, in her judgment on the suit after the evaluation of parties' submissions, and citing plethora of legal authorities, held that: "having gone through the claimant's claim, evidence led in support, the defendant's defense, evidence led in support, with the final written submissions of Counsel on both sides, this Court, while adopting all the issues formulated by Counsel, has distilled a sole issue for determination, to wit: Whether the Claimant has proved his case to be entitled to the reliefs sought." culled: Business Hallmark.
Dr. Ope Banwo Speaks On Transitioning  Naija Lives Matter Organization To Non-Partisan Mode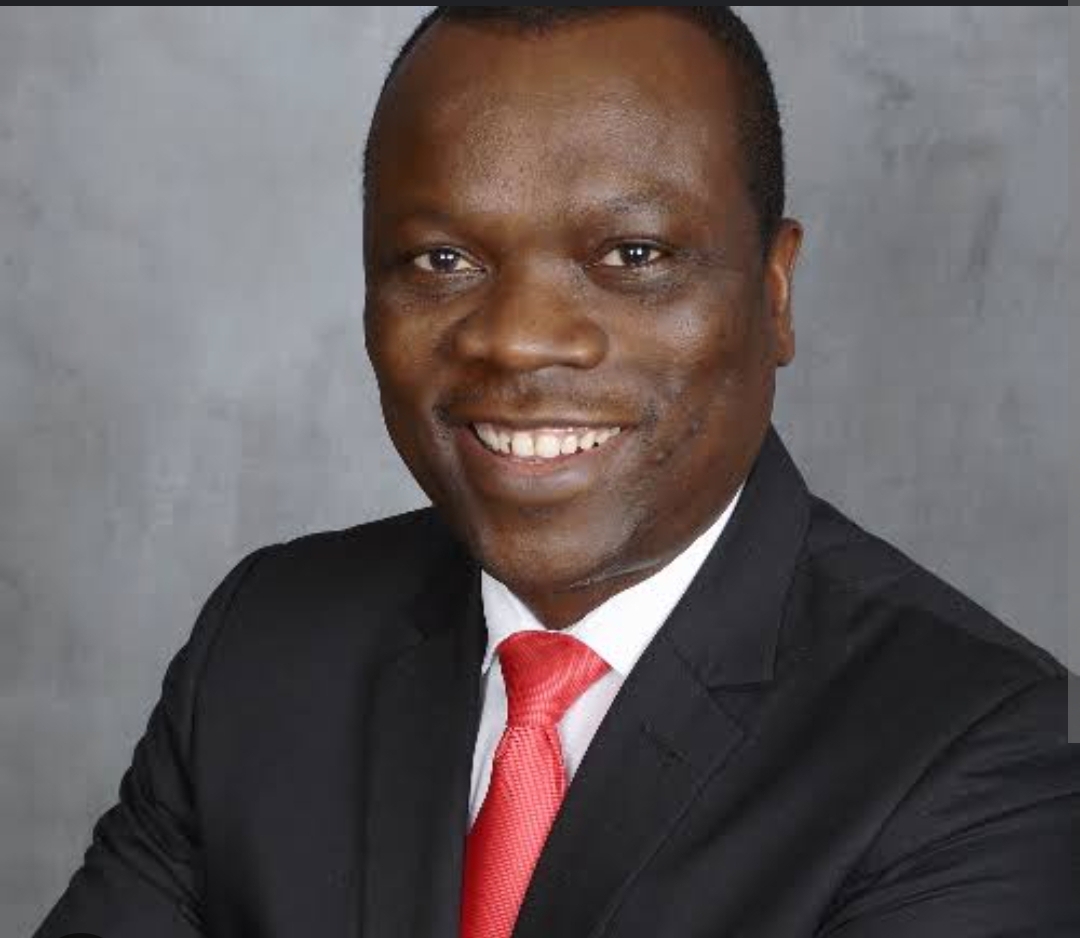 ***Says Organization Will Now Focus On Projects To Improve Nigerian Lives
Dr. Ope Banwo, the founder of Naija Lives Matter (NLM), a non-governmental organization committed to better lives for Nigerians has explained the organization's decision to refocus its priorities.
In a statement released on Tuesday, Dr. Banwo stated that the organization's mission and goals extend beyound the 2023 elections, electioneering campaigns, and politics.
According to him, the process of the organization had been clearly communicated from its very beginning to avoid any accusations of opportunism or policy inconsistencies, which are unfortunately common in our country when disagreements arise.
He said; "Since 2011, the NLM organization has consistently de-emphasized its partisan support for any specific candidate after the elections and campaigns are over, enabling it to concentrate on its global mandate of making Naija lives matter to all Nigerians, irrespective of their political affiliations.
"When Naija Lives Matter endorsed Peter Obi as our chosen candidate in August 2022, we made it clear that our partisan involvement would solely extend until the conclusion of the elections. Subsequently, we would focus on other aspects of our mission and goals, for which our organization was founded in 2011.
"In the past, we supported Jonathan through the GEJ project, rallied behind Buhari through the Buhari4Naija project in 2015, and even had a Moghalu4Naija project before eventually endorsing Peter Obi for the 2023 elections.
"Our commitment is not irreversibly tied to any particular politician; it lies in what we believe is in the best interest of Nigeria and its people," Dr. Banwo said.
With the transition, NLM now moves beyond the recent election cycle, with a current focus on organizing projects aimed at making the lives of all Nigerians better.
"Henceforth, we shall therefore leave the legal and political affairs to lawyers and politicians, and respect the decisions of the courts, whatever they may be.
"In alignment with our mandate and the previously declared engagement period for the 2023 elections, we hereby inform our members that Naija Lives Matter will now shift its focus towards other aspects of our charter such as mass non-partisan mobilization on national issues, youth empowerment training, workshops, community assistance services for the less privileged in Nigeria, and other activities.
"In light of this new direction, we will convene meetings with our state directors and cell leaders to announce additional NLM initiatives that extend beyond politics in the coming days. These initiatives will focus on non-partisan national mobilization, youth empowerment through training and workshops, and community-building responsibilities.
"All our threads on WhatsApp and other social media platforms will once again be dedicated to NLM as we officially conclude the Peter Obi Nation Project for the 2023 elections," Dr. Banwo noted.
Thanking members of the Peter Obi Nation Project of the NLM organization for their tremendous efforts during the 2023 elections, Dr. Banwo said that together they fought valiantly in a highly contested electoral process, adding that together they gave as much as they got in the very bitter partisan electioneering campaign for the organization's endorsed candidate, Peter Obi.
"We did not compromise and many of us even paid the price of alienating some of our long-term friends in the heat of partisan battle.
"To this end, I am immensely proud of every individual involved in this monumental battle, and it has been an honor serving as the Chief Vawolence Officer for Naija Lives Matter side of things during this 2923 election cycle. We also offer No apologies for our passionate campaign for what we passionately believed in. It was what it was.
Acknowledging the fact that many individuals who joined NLM's special Peter Obi Nation Project were primarily interested in supporting the Labour Party (LP) presidential candidate, and may not share NLM"s broader mandate and NGO charter, Dr. Banwo said that the organization would understand if those solely focused on partisan politics choose to disassociate themselves from the NLM organization across it numerous groups and threads, adding that the organizational continuity transcends any single election cycle.
"To be clear, this pivot by NLM does not mean we no longer support Peter Obi. We continue to stand behind his 2023 mandate which we believed in, wholeheartedly. Nevertheless, our organization was not established solely for this election cycle. We have followed the same refocusing approach after the elections in 2011 and 2015. Although the intensity of this cycle was undeniable, our policy remains intact.
"We hope that our fellow compatriots engaged in the highly intense campaign for 2023 will understand and respect our decision to shift away from combative partisan politics at this juncture. Instead, we aim to engage the Tinubu government in a non-partisan yet critical manner, reminding them of their promises and holding them accountable. Should the courts later remove him from office, we will also celebrate. But for now, we have a country to assist in governance."