Who Benefits From Sensationalising Funke Osibodu's Arrest?
Days back, Nigerians learnt of a viral video purporting that Funke Osibodu, the Managing Director of Benin Electrical Distribution Company (BEDC), had been arrested and taken to Abuja by a special squad.
In the video, the woman was said to have been arrested following a strongly worded petition bordering on several allegations most importantly, trespass of BEDC's premises and threat to life.
However, in her reaction to the seemingly syndicated video, Osibodu did not only refute the false report, but raised an alarm over alleged threat to her life.
According to her, policemen broke into her office at the company's head office in Benin City, Edo State. Narrating her ordeal in the hands of the police operatives, Osibodu said;
"On Monday, some persons came here with guns and said they were police from Abuja. They (police) forced themselves into the compound, arrested the security men here and broke into my office.
"The police asked me to follow them to the police headquarters. I followed them.
"When I got to the station, they told me there's a petition against me, indicating that I was trespassing in BEDC, in addition to threat to life.
They took my statement and I showed them the court documents.
"Somebody marched into the building to say I have been asked to takeover. If there's a threat to life. It's to my life," Osibodu said.
While the brain behind the false reports and video syndication is yet to be determined, there is currently no love lost between BEDC and Fidelity Bank Plc.
Clarifying rumours surrounding her arrest by police from Abuja, she said that she was taken to the police headquarters in Benin for questioning and that when police discovered the law was on her side they couldn't do anything.
"The police who claimed they came from Abuja said I have committed fraud, threat to life of Ajagawa (supposed MD), unlawful restrain and trespass. They took me to the police headquarters in Benin for questioning".
She said after showing the police the restraining court injunction of July 8, from Abuja Federal High Court against Ajagbawa and his group, the police couldn't do anything.
Osibudu said "till date I have not received any official document from the BPE or BEDC board mandating anybody to take over BEDC affairs from me but somebody just marched to the office and said, I have been asked to take over, this is not law.
"From the record, there is no official document, written to the board of BEDC that I have been removed, but what we see was in pages of newspaper that we have been removed and that is not how law works".
She alleged that somebody is using his office to suppress the rule of law, adding because they didn't succeed in the initial take over, they resorted to self help through any means.
Recall that the financial institution has been on the forefront of a forceful takeover of the energy distribution company.
Trouble started when the financial institution reportedly activated a call on the collateralised shares of BEDC Electricity over alleged inability to repay loans obtained to acquire majority stakes in the DisCos in 2013.
The move by the bank was rebuffed by the BEDC management who maintained that "Vigeo Holdings Limited (VHL – a non-shareholder of BEDC) obtained credit facilities from Stanbic IBTC Bank Limited, Fidelity Bank Plc, and Keystone Bank Plc, adding that "it is the core investor, Vigeo power that has 60 percent share in BEDC".
Also, BEDC continues to insist that a valid court order dated 8 July, 2022, restrains Fidelity Bank, one Henry Ajagbawa, the Nigeria Electricity Regulatory Commission (NERC), Bureau of Public Enterprise and others from taking over BEDC's management.
Meanwhile, Osibodu has revealed that the company recorded a N750 million loss in revenue collection within one month after the "forceful takeover of the company.
I'm her words, "During the period when we were away for one month [takeover], this company lost N750 million. The collection level went down. And if you don't pay the people selling power, we will not get enough power because we are just distributors."
Amidst the damning.smear campaign is the question of why the financial institution would continue to disturb the operation of the distribution company and at the same time ask it to pay up it's loan.
If indeed, BEDC lost N750 million in one month as stated by Osibodu, it is only a matter of time before it pays off it loans, especially as it's remains a commercially viable organisation. So, why can't it's creditors restructure the loan?
Amidst it all is a salient question, who stands to benefit from embarrassing Osibodu the most?
-Ese Igbinedion, a social crusader and commentator writes from Benin, Edo State.
Doyin Okupe appeals money laundering conviction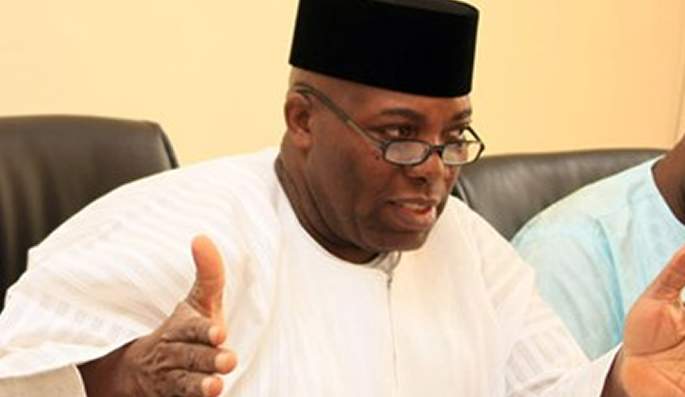 Former Director-General of the Labour Party Presidential Campaign Council, Doyin Okupe, has appealed his conviction on money laundring charges by the Federal High Court in Abuja.
Justice I. L. Ojukwu on December 19, 2022 convicted him of two counts of money laundering and sentenced him to two years imprisonment with an option of fine.
The Economic and Financial Crimes Commission had told the court that Okupe received over N200m cash from a former National Security Adviser, Col. Sambo Dasuki (retd.), without going through the bank.
The anti-graft agency said he violated the provisions of the money laundering law.
In an appeal filed by his lawyer , Joe-Kyari Gadzama, SAN, on Thursday, Okupe is seeking the reversal of his conviction.
He argued that he received the said sums in cash not in his individual capacity but for the Office of the Senior Special Adviser to the President Goodluck Jonathan on Public Affairs.
He said he acted under the instructions of the ex-President and hence, he should not be penalised unjustly.
FIRSTBANK ANNOUNCES CALL FOR APPLICATION IN THE THIRD EDITION OF ITS FIRSTBANK MANAGEMENT ASSOCIATE PROGRAMME (FMAP)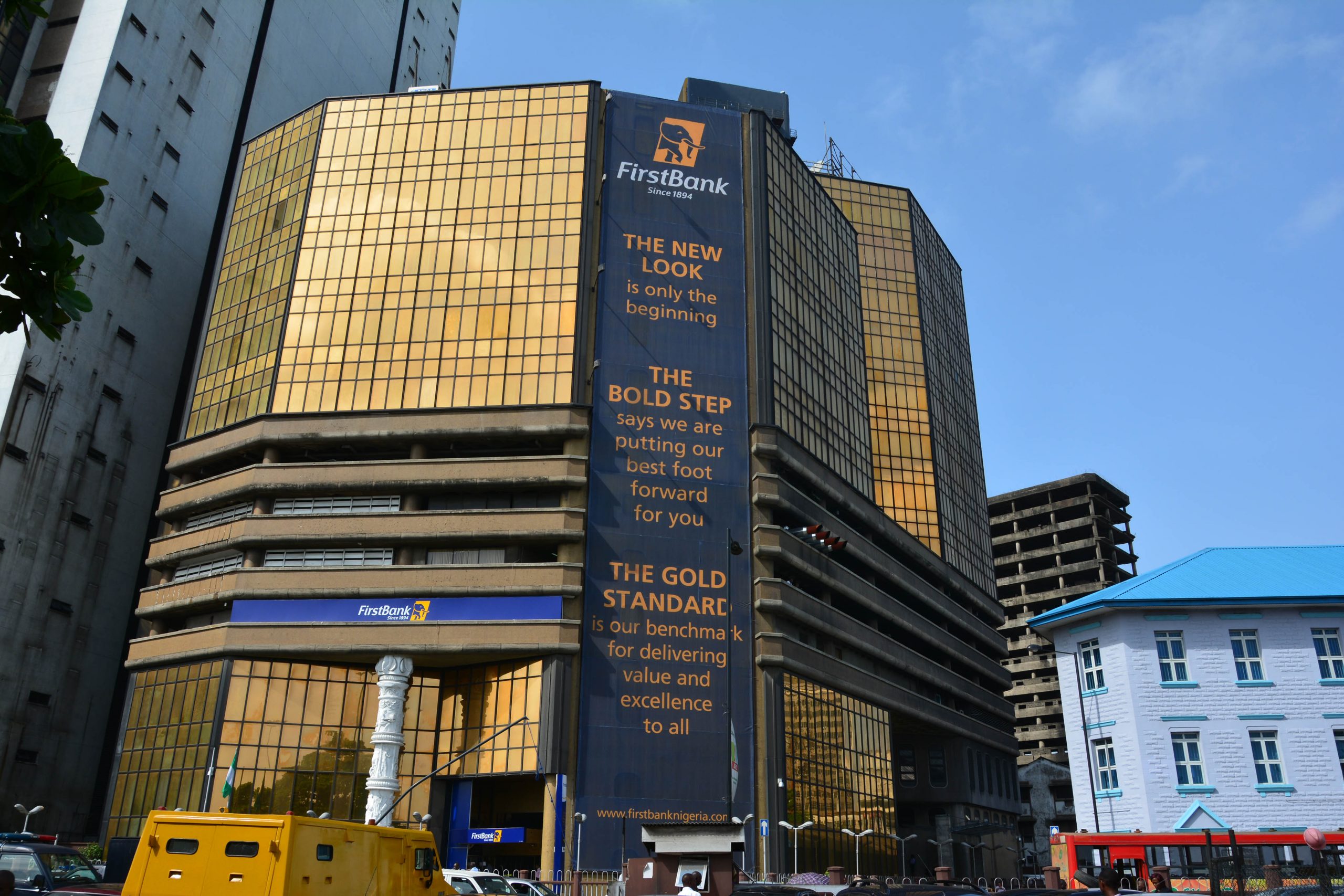 First Bank of Nigeria Limited, Nigeria's premier and leading financial inclusion services provider has announced the call for participation in the third season of its FirstBank Management Associate Programme (FMAP).
Interested participants are required to submit their application via https://hdbc.fa.em2.oraclecloud.com/hcmUI/CandidateExperience/en/sites/CX.
The application is extended to the general public as it closes by 24 March 2023.
The FirstBank Management Associate Programme (FMAP) is a 24-month fast-track comprehensive programme targeted at young, dynamic and highly driven individuals that are passionate about making a difference in the financial services industry. The programme is designed to build the next generation of leaders to drive the Bank's vision of being Africa's Bank of First choice.
FMAP equips participants with an extensive wealth of experience comprised of both classroom and real-life work that affords an insightful and balanced insight into the world of work. The programme is targeted at hi-potential young professionals who possess acute thinking skills, financial and methodical skills, and a distinctive ability to communicate effectively and synthesize ideas, information, and data to aid decision-making.
Speaking on the FMAP Season III, Olumuyiwa Olulaja, Group Head, Human Capital Management and Development, said "since its inauguration in half a decade, we are delighted with the giant strides and impact the initiative has had in promoting the career development of emerging talents in the financial services industry as they are instilled with the tenets and ethics of the banking industry in line with global best practice.
The FMAP initiative is amongst the many ways we reinvest in our human capital as we build the next generation of leaders through their exposure to various opportunities essential to preparing their readiness for the future.
Since its launch in 2018, FirstBank has successfully trained and onboarded up to fifty talented individuals in 2 editions (2020 and 2022), who have all been deployed into strategic roles in the Bank and making a difference in the organization, while we continue to support their leadership growth and development.
Omojafor, Eiremiokhae, Babaeko, others set to be honoured at 'The Industry Awards4.0'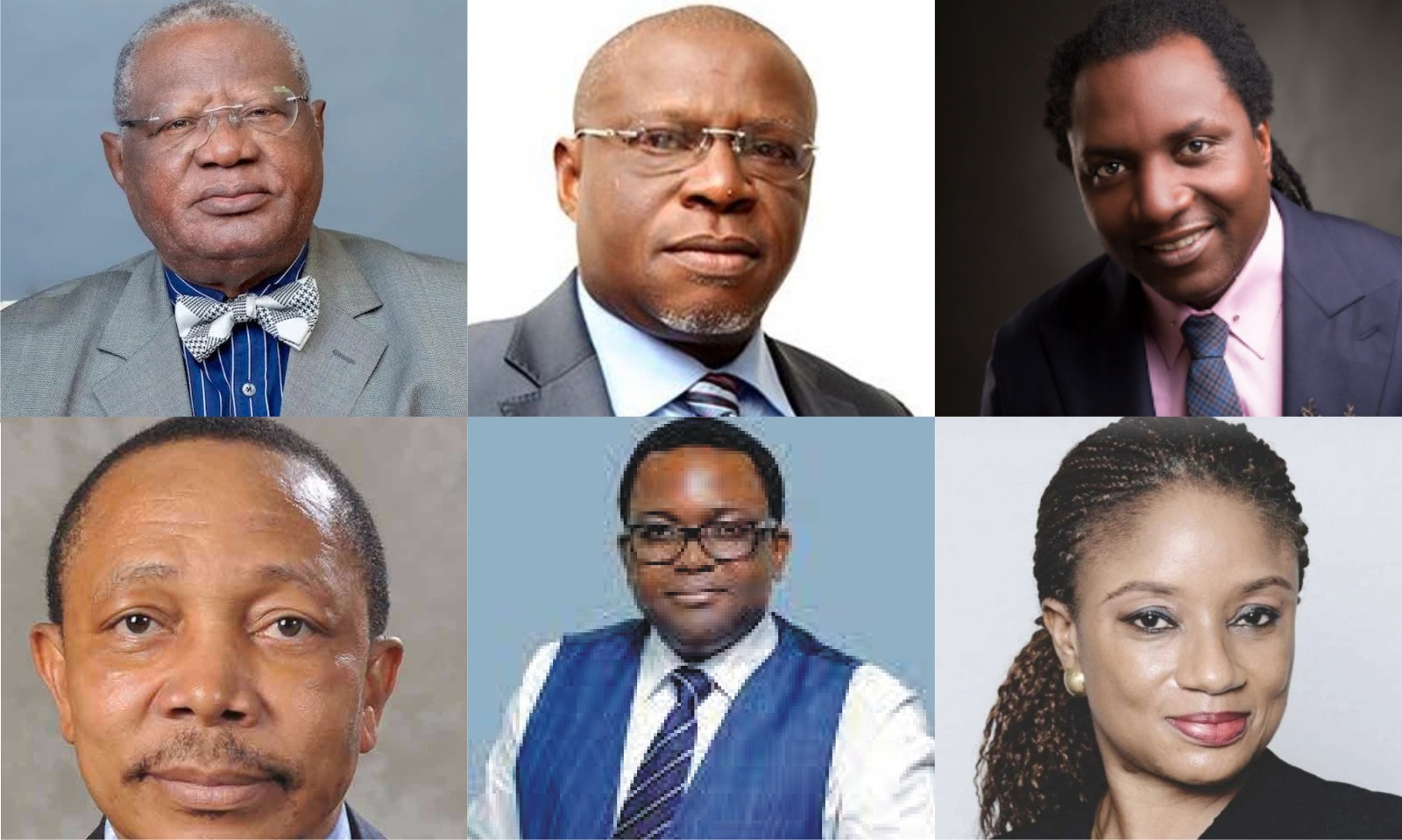 · Renamed Lifetime category
The management of The Industry Newspaper organisers of 'The Industry Summit/Awards' has stated that some distinguished marketing communications professionals in the country would be conferred with some highest awards in this year's event scheduled to be held on Friday, March 31st, 2023 in Lagos.
The year's award is looking at the performances of 2022 and the top winners include Sir Steve Bamidele Omojafor, Chairman, STB-McCann Limited, Mr. Steve Babaeko, Group Chief Executive Officer, X3M Ideas, Dr. Felix King Eiremiokhae, CEO MABISCO/Oracle Experience, Mrs. Nkechi Ali-Balogun, CEO NECCI, Mrs. Bridget Oyefeso-Odusami, Head Marketing & Communications, Stanbic IBTC, Mr. Anthony Chiejina, Chief Brand Officer, Dangote and Mr. Adedayo Ojo, CEO Caritas.
Others are Mr. Rotimi Bankole, CEO SBI Stagwell, Mr. Olugbenga Victor Afolabi, CEO GDM Group, Chief Charles Azu Chijide, CEO Charella Group, Dr. Olalekan Fadolapo, Director General Advertising Regulatory Council of Nigeria (ARCON), and Mr. John Ehiguese, CEO Mediacraft Limited.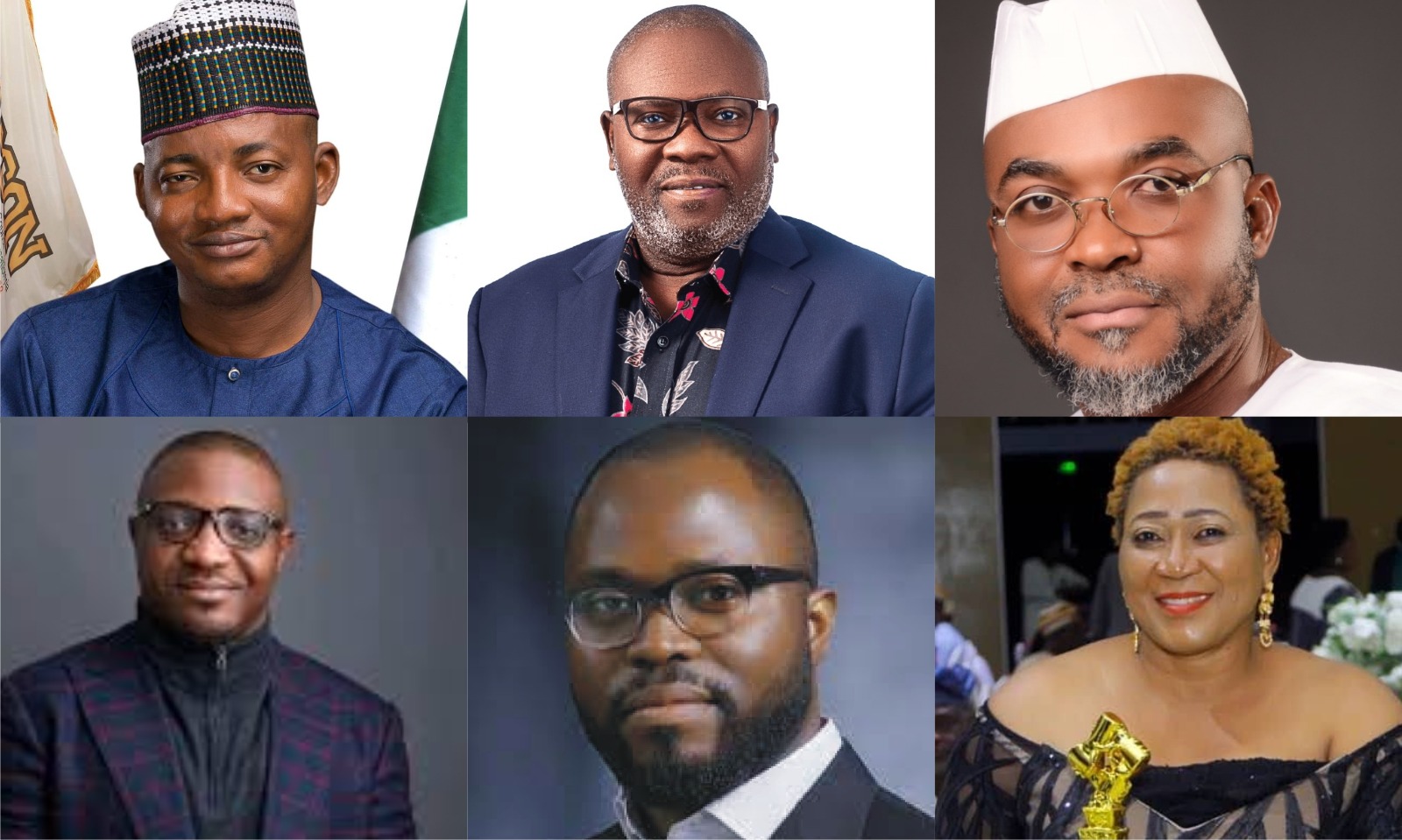 Sir Omojafor, an accomplished marketing and advertising practitioner is unanimously voted The Industry Doyen of Advertising for 2022, the category won by Dr. Biodun Shobanjo last year for 2021 Awards. Omojafor, a former Chairman of Zenith Bank Plc has unarguable accomplishments in a career span over four decades.
Coincidentally, Omojafor would chair this year's summit, which parades some of the best brains in the industry that would discuss issues in data management and government policy as it affects the manufacturing sector.
In another category, Dr. Eiremiokhae has emerged CEO of the Year in a very keenly contested category. He won the category because of the work has put in to grow and expand Mayor Biscuits Company (MABISCO) during the year under review.
Dr. Eiremiokhae is a renowned integrated marketing communications professional who majors in experiential marketing but branching out to build one of the biggest beverage companies in Nigeria and made extensive strides in such a few years is monumental, said Chairman of the Industry Awards Panel, Ms. Clara Okoro.
In another development, The Industry Lifetime category was renamed 'The Industry ALL STAR' and winners emerged after a painstaking evaluation and analysis of each recipient over the course of 10 years and above on their roles in advancing the growth and development of the imc industry.
The winners in this category date back to 2019 which are Mr. Udeme Ufot, GCEO, SO&U, Mr. Nnaemeka Maduegbuna, Chairman, C&F and Mr. Lolu Akinwunmi, Chairman Prima Garnet. 2020 winners are Mr. Jimmy Awosika, Executive Vice Chairman, Troyka Holdings, Chief Yomi Badejo-Okusanya, GCEO, CMC Connect, Mr. Tolu Ogunkoya, RGEO, OMG WeCA and Dr. Eiremiokhae.
The 2021 winners were Mr. Emeka Okeke, CEO Dentsu Mediafuse, Engr. Dozie Mbanefo, CEO New Crystal, Dr. Onyekachi Onubogu, CEO Frutta Juice & Services, Dr. Phil Osagie, CEO JSP Communications, Mr. Kunle Onime, CEO Marketing & Promotion Concepts Limited and Mr. Enyi Odigbo, Chairman, CASERS Group.
According to Ms. Okoro these practitioners were carefully chosen and they represent some of the brightest practitioners who have made a huge impact in the industry and they deserve to be rewarded with this laurel.
"This is the first time the category would be honouring 10 practitioners and there are other categories ranging from corporate, individual, brand and legacy categories," she added.
Speaking on this year's event, the convener, Mr. Goddie Ofose stated that despite the several challenges faced by businesses last year, imc organisations have continued to hold their grounds as well as sustain the high standard occasioned by digitalization and technology.
"Professional, individual, corporate and product brands deserve to be celebrated at the time because to whom much is given much is expected."
The keynote speaker for the 2023 summit is Tolu Ogunkoya of OMG WeCA and co-speaker is Ekuma Eze of Nigerian Bottling Company. Both would be speaking on the papers: Data to Action: How Marketers Can Rationalize Performance Measurement & Drive Efficiencies with Intelligence' and 'Fast Moving Consumer Goods (FMCG): Impact of Government Policy Shift on the Industry, Consumers respectively.