How Kwara Government Renovated Stadium's Indoor Sports Hall With N72Million On Paper With Nothing On The Ground To Show For It
In this investigation, THE INFORMANT247'S YEMI SODEEQ who visited the indoor sports hall of the Kwara State Stadium in Ilorin, writes that despite the release of over N72 million for its renovation, the old sporting facility is in shambles, housing reptiles and downsizing the momentum of sporting men and women who ought to be training at the facility. 
It was a sunny Monday afternoon and a training day for Volleyball players at the Kwara State Stadium complex. Adedayo Oke, the Captain of the Kwara United Volleyball Club who also doubles as the Assistant Coach of Volleyball in the State, stood at a corner inside the gigantic Indoor Sports Hall of the stadium.
Oke was visibly worried. At some points, he was lost in thought when this reporter approached him to inquire about the state of the complex.
He looked up with a jolt, sighed and before he could utter a single word, Oke reached for an old bag of sacks and brought out several damaged balls.
He then began to narrate how they are facing difficulties trying to access the facility.
"It is quite obvious, especially to those familiar with this stadium, that this facility is in a state of despair. This floor is no longer good for the safety of players and the equipment we use. The balls and other sporting equipment have become an endangered species, with irons and metals inside the hall pushing them to a short life span," Oke lamented.
The volleyball skipper further noted that the ramshackle hall is having adverse effects on how long their balls can be used. By that expression, Oke's argument suggests that the deteriorating condition of the facility is taking some economic toll on their pockets. "You can see we now have less than two balls in good condition. We used to have ten balls, but the balls have been deflated by pins and nails around here," he added, stressing that each volleyball cost between N40,000 to N45,000.
A Shadow Of Its Old Self
The Kwara State Stadium Complex is an expansive edifice cherished by the sports-loving Kwara residents. From the gate to the training pitches, swimming pool, outdoor twin basketball and volleyball courts, main bowl, football academy and indoor sports hall, the stadium complex stands out as the first of its kind in the country.
The arena, built in 1977 by the then military administrator of the state, the late Brigadier-General George Innih, remains one of the stadiums in the country owned by a state government, with a large concentration of sports, numbering 28 in the whole complex. It hosted the 1985 National Sports Festival, and it has also hosted several other important sports tournaments, like the World Handball Championship in 1991, among others.
The multi-sports 'Indoor Sports Hall' inside the complex, among many other sporting events, could host basketball, volleyball, handball, table tennis, badminton, boxing, judo, and taekwondo including all para-sports for disabled athletes. The structure, which houses offices of the Kwara State Sports Commission, also by extension has places for games like dart and weightlifting.
However, this all-important facility is in shambles presenting a leaky roof, broken chairs for spectators and damaged air conditioners.  The place becomes uninhabitable, especially during the rainy season. It's now a place for reptiles and other dangerous animals.
N73 Million Is Spent Without Accountability 
Records obtained by The Informant247 show that in 2021, the sum of N72,485,773.22 was released for the rehabilitation of the edifice.
Records from Kwara State's financial statement obtained by this medium show that a total sum of N516,180,034.00 was earlier budgeted for the renovation of the hall in the 2021 financial year.
About 7 months into 2022 and despite the evidence of the release of N73 million naira, not a single inch of renovation has been started at the facility. Our correspondent reports that the facility remains in shambles and no work has started even after the release of funds.
The edifice has severely deteriorated, and the environment has become very filthy. The chairs in the spectators' sitting area are broken, and some have fallen off their positions. The metal at the edge of the broken seats, according to players, destroys balls every now and then.
Broken Chairs 
The floors are impassable and windows have been blown off by the windstorm. The playing tracks have worn off completely. Whenever it rains, it is flooded for several hours.
The roof is blown off and the walls present easy passage for lizards and other reptiles.  Just like the roof, there are gaping holes on the floor, as well. A peep into the office area showed that the terraces were equally damaged.
The main entrance to the hall itself is dilapidated. The famed hall where some of the country's best trained before international championships, is now in a sordid state.
Barrage Of Lamentation 
Players and other users of the Kwara State sporting facility continue to express their disaffection with the condition of the facility and how it continues to weaken their morale.
Olasunkanmi Abdulhameed, a basketball player who was training inside the hall says the state government has not done anything recently to put the facility in shape.
"They are not doing anything here, for now, absolutely nothing," he stated.
"I've been training here for the past 2 years. They only worked on some other facilities. Nothing was done here. Everything is unkempt, it stinks too."
An official of para games who spoke to The Informant247 but does not want his name mentioned for fear of victimization said: "Our government is just playing politics with that place. They go there, pay lip services and budget millions of naira for renovation, eventually, nothing will be done. I don't think the government is actually ready to renovate this place."
A member of the Kwara Badminton Veterans Club, Ahmed Ayinla berated the current standard of the hall, stressing that it no longer ticks the boxes of competition requirements.
"Going by a standard badminton hall, that place doesn't meet the standard in terms of facilities like changing rooms, shower rooms, and even convenience," he said. "The lighting within the hall is another major problem. Some of the games that could be played at night time now need 'special provisions. The lights are no longer functioning. If not, there are some little provisions just to make sure that things are still going.
"The floor itself is old. It is supposed to be matted. It is very rare for you to see wood like this. It really affects the performance of the Athletes who train here on the wood and go out there to play on the mat," Ayinla added.
A Table Tennis player, Bisola Asaju noted that, although a new hall is currently being constructed for the game, the players still have a lot to contend with regarding the Table Tennis section of the facility.
"One of the challenges we are facing here is the loose window at the roof that gives space for wind and this is not really good for our game because the wind used to disrupt the movement of balls.
"Anytime there is rain, we will need to stop the game because of some places where rain used to enter the hall. Some of our tables have now been spoiled by the rain," said Bisola who added that the floor has also worn out and it is often difficult to play anytime there is no light.
An official of the Kwara State Sports Commission, who spoke on condition of anonymity, said, "The renovation is long overdue. I could remember vividly when I was young, the hall played host to a lot of international competitions like the World Handball Military games. But in recent years, the state of the indoor facilities has become worrisome and it is a major concern for all stakeholders.
"The offices that surround the indoor sports hall are also affected and it is a gory sight during the rainy season and it is often more or less like we are outside anytime there is a downpour," he added.
Kwara Sports Commission Reacts 
When asked about the money released for the renovation of the indoor sports hall of the stadium, the Chairman of the Kwara State Sports Commission, Bola Magaji who also lamented the condition of the facility, said that he was not aware of any funds released for its rehabilitation.
"I am aware of the money released for the renovation of the swimming pool, the squash court and Handball, but I can't say the same for this hall. You can see my office too. Is this how my office is supposed to be," the chairman whose office is also within the complex said.
He said the Sports Commission only came on board last year, adding that details about the renovation of the Indoor sports hall weren't contained in the inventory he took upon his assumption of office.
The Kwara State government on August 3, 2021, appointed board members for the Kwara State Sports Commission after the abrogation of the Ministry of Youth and Sports Development
Several attempts to reach the Commissioner of Finance, Olasumbo Florence and the former Permanent Secretary of the Ministry of Youth and Sports Development in the State, Barrister Iyabo Banire for comments were futile as they refused to pick up calls or reply to text messages.
This story was published with support from Civic Media Lab
No. 4 Ladoke: Tinubu ally, Tayo Ayinde, Allegedly fingered in land grabbing scandal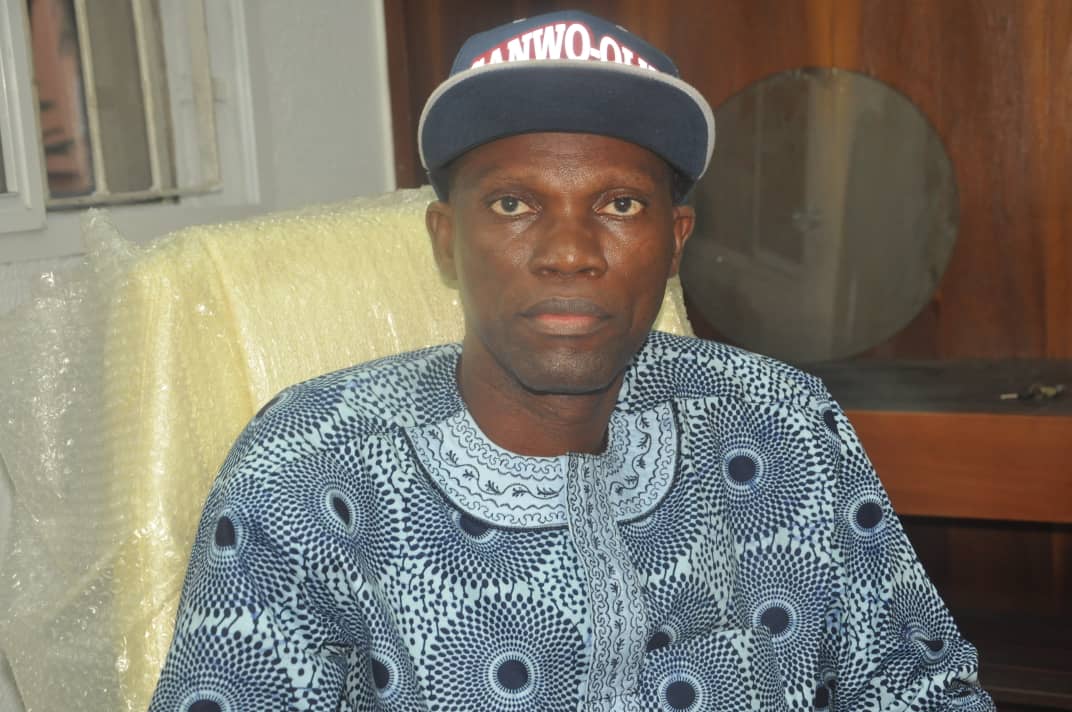 The incessant issue of Lagos State officials meddling in the affairs of landowners and their wanton and indiscriminate destruction of properties among other vices was brought to the fore following an unauthorised demolition and sealing off of a property, belonging to Chief Adetunji Omisore and one Tajudeen Mohammed, at No. 4, Ladoke Akintola Street, GRA Ikeja, Lagos, on Tuesday July 19, 2022. #4Ladoke
Fingered in this allegation and alleged to be playing prominently in this saga is the Chief of Staff to the Lagos State governor, Tayo Ayinde, the owner of Watercrest Hotel and numerous choice properties around the Lagos metropolis, who lives opposite the above-mentioned address, precisely occupying No.5, Ladoke Akintola Street, GRA Ikeja.
According to an information available to the press, the Lagos State Building Control Agency, LSBCA, served the owner and developer of the said property a 7 day demolition notice on Friday, July 15, 2022.
On Monday, July 18, the developer approached the general manager of LSBCA, Gbolahan Oki, who was recently reinstated after he was suspended by the governor, for clarification on the illegal action. Note that the property in question is under the authorisation and jurisdiction of the Federal Government of Nigeria.
Oki was temporarily booted out when a high-rise block of luxury flats under construction in the neighbourhood of Ikoyi collapsed, killing at least 42 people in November 2021.
The owners' efforts to prove to the agency that they have the approved documents on the said land fell on deaf ears as the owner was kicked out of the office of the general manager and ordered to send the document through official channel channel the following day.
However, without waiting for the 7 day notice to lapse, on Tuesday, July 19, the agency moved caterpillar and black maria to the site to begin demolition of the over N500million investment as early as 6:00am in the morning, barricading the property while the workers were assaulted.
Not only were those who made attempts to record the illegal activities of the policemen attached to the governor's office beaten, their gadgets were also confiscated.
It took the intervention of the Presidential Committee on Lease in Abuja to put a stop to the demolition after frantic calls were made to them. By then, a new six-bedroom bungalow, a penthouse, the reception of the hotel building among other things had been leveled down on the 3800 square metres property.
An official at the Lagos State Building Control, who craved anonymity, informed the media that Tayo Ayinde gave Oki directive for the demolition of the structure.
It was also alleged that after the sealing of the property when demotion was halted by the federal government, the Chief of Staff, who is also a close ally of the leading presidential candidate of All Progressives Party, Asiwaju Bola Tinubu, allocated a portion of the property to a construction company awarded the contract of reconstructing the road covering the whole stretch of Ladoke Akintola Street, as site office.
From all indications, it is becoming glaring that Tayo Ayinde's activities is allegedly adding to the long list of nefarious state-backed land-grabbing nightmares.
Heirs Oil & Gas (HHOG) Reiterates Commitment to Global ESG Best Practices
Doubles gas production capacity of OML 17 while upholding ESG commitments
Heirs Oil & Gas, Africa's integrated energy company has reaffirmed its commitment to both national and global environmental, sustainability and governance (ESG) best practices in view of its upcoming operational 1-year anniversary. An important aspect of this commitment is the elimination of routine flaring from HHOGs OML 17 by 2025, in compliance with the Nigerian Government's routine Flare Reduction/Elimination goal and global greenhouse gas reduction initiatives.
The CEO, Heirs Oil & Gas, Osa Igiehon, in a comment, laid out the steps being taken by the organisation to ensure the implementation of the plans to meet the commitment.
"Decades of underinvestment in the asset cannot be corrected in a few months, since taking over the asset, we have been working arduously on this objective with the execution of flare reduction projects such as follows: AGG (Associated Gas Gathering) compressor uptime improvement, Facility upgrades, provision of gas gathering solutions and Facility off-gas utilisation initiatives," he stated.
In line with the set objectives, since the acquisition, HHOG have more than doubled the gas production capacity of OML-17 from 50 to 120 mmscfd within the short period we have operated this asset. All this gas goes into the eastern Nigeria domestic gas market to enhance power generation and create the much-needed feedstock for gas-based industries, sustaining & creating jobs and improving lives.
On the social front, HHOG continues to make meaningful contributions towards improving the livelihoods of Africans. We believe that understanding and addressing the interests of our host communities is critical for achieving success in our operations. We continuously seek opportunities to create a positive impact through community infrastructure development and empowerment initiatives.
As a leading indigenous operator, HHOG remains committed to making a positive impact in Nigeria, Africa, and the world at large.
Adenuga Jr: Visionary, Africa's telecom giant clocks 69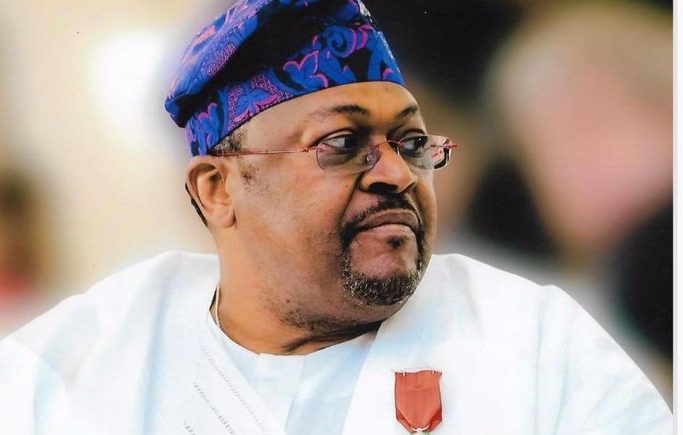 Hardly in this part of the globe  would you easily find a man like Otunba Michael Adeniyi Agbolade Ishola Adenuga Jr. CSG, GCON, an industrialist, seasoned leader, proficient administrator, entrepreneur,  oil mogul, and telecommunications giant, better known as  pillar of prosperity.
For starters, Mike Adenuga Jr, as he is fondly called, is not your regular fellow. He ranks well and truly as an unusual businessman and  magnate, one who is not only outstanding at what he does, but a man who also stands head and shoulders apart from his peers.
Truly, the story of telecom  and energy sectors in Africa and in his home country Nigeria would be incomplete without a copious mention of the strategic role he  played in both categories. But it is in chronicling his exceptional journey of well over three decades in various fields of endeavours that some of the unique and exciting qualities that make Adenuga a rare breed are revealed.
It is Interesting to note that he has proven in all scores to be a wise and smart business person and  a revolutionary telecoms model who has positively impacted Nigeria and Africa. He has enabled telecoms in a way no other entrepreneur has while his voyage into the corporate world are ornately encrusted and iconic. Indeed, he is one man who has demonstrated a great capacity to show the way to lead men where they ought to be and shown that nothing so conclusively proves a man's ability to lead others as what he does from day to day to lead himself.
As he turns 69 today, April 29, Otunba Adenuga, displays no cyphers of aging and still has the same vigour, brilliance and zeal he exuded in turning ideas into reality in his early years. Born on April 29, 1953 to a royal family, he is a living example of how creative innovative ideas and fortitude can be combined to achieve astonishing results.
He creates a composite image of endeavour and an ideal principle of maturity. Repulse him with every grit in your vein, treasure him with every air you breathe or be apathetic to his style, philosophy and essence, the billionaire is a man you could vouch has fulfilled his destiny with panache.
As we extol his virtues, the make of  this great man of our time is better appreciated in the forte of his leadership commitments, the validity of his dealings, the trustworthiness of his purpose, the quiet valor of his principles, his capacity to suffer and his disposition to endure in order to achieve success and positively impact the lives of millions.
He was audacious enough to explore and invest in the Information and Communication Technology sector in Nigeria at a time when it was  considered huge risk to do so and only few players were in the sector. Today, the Chairman of Globacom is clearly one of the foremost leaders in Nigeria that have distinguished themselves not only as dynamic business administrators, and technocrats but also like a burst of the rainbow through a very cloudy sky, is a businessman  that has shown a high degree of business ingenuity, pragmatism and love for country.
It is note worthy that his creative, realistic and resilient approach to leadership has brought a lot of transformation to telecommunications  industry  of which his  company Globacom is Nigeria's second largest telecom operator, with a presence in Nigeria, Côte d'Ivoire, Benin Republic and Ghana.
No wonder  then that despite the magnitude of the telecommunications company, Adenuga is very proactive and almost ever-present in most sectors. He was quoted as saying in a tribute to celebrate one of his past birthdays that: "You cannot be in my position and be oblivious of developments around you."
There are evergreen testimonies that since its establishment, Globacom has never had an advertising agency for its commercials and promotional materials, as is the case with other  big companies. As a testament of the ingenuity of its employees, materials are created in-house  and that accentuate the inventive resolved of the man popularly called 'The Bull.' He is a workaholic par excellence.
He firmly has a hand in every brand ambassador and innovative instructional signs off on all promotional materials, notwithstanding his fabulous self-effacing nature and always in tune with current culture and trends. Many young people look up to him as an ideal mentor and role model because of his secured and discreet lifestyle amidst business achievements.
A man of vast fortune, Forbes latest ranking indicated that Adenuga grew his wealth from $6.1 billion last year  to $7.3 billion this year and remains Nigeria's second richest man, sixth richest person in Africa, number 324 in the Billionaires 2022 list in the world and built his fortune in telecom and oil production.
Also, he owns stakes in the old  Equitorial Trust Bank and the oil exploration firm Conoil (formerly Consolidated Oil Company). His oil exploration outfit, Conoil Producing, operates 6 oil blocks in the Niger Delta.
Despite the challenges and unpredictable operational environment experienced by many sectors of Nigeria's economy, Globacom has continued to drive transformational innovation  and digitalization in the telecommunications space
As the first truly Nigerian multinational telecommunications company with good standing and most respected grandmaster of data, Glo which was established on 29 August 2003 by  Adenuga, Globacom Limited has over  3,379 employees and is ranked high among its competitors.
With his mobile phone network, Globacom, is the second largest telecommunications operator in Nigeria, with about 55 million GSM subscribers and 39.3million internet subscribers. Glo is a household name and subscribers continue to express joy with the performances of the company in the last 19 years of its existence. Its leadership, according to industry analysts, may not be unconnected with its reputation as the network with the widest 4G LTE coverage in the country and its consistent improvement in data services.
Born to make telephony and allied services accessible and affordable to every African across all levels of society,  Glo from inception espoused such fundamental values such as providing world class cutting edge, up-to-the-minute technology; best value for money; never-say-die spirit and its pride in the Nigeria heritage.
Indeed, Globacom has continued to live up to its corporate vision of  building Africa's biggest and best telecommunications network . This is a however a tall dream for a company that started 19 years ago and aiming towards surpassing  its goal by continuously innovative and being one of the best telecommunications services providers in Nigeria.
The company gained its reputation of being a pace setter by being continuously innovative in Nigeria/Africa telecommunications industry and has been able to distinguished itself from other mobile phone service operators by being the first to introduce new products and services to its customers.
Globacom came to the Nigeria mobile telephony market by offering per second billing and became the first in the country to offer such a billing system. The feat immediately attracted numerous subscribers who were eager to cut cost, started swapping their SIMS to the network as the new billing offered a cheaper option. Consequently, the company started growing and gained market share. For instance in just one year after it started operations, it gained 25% market share in the telecommunications industry.
Before then, other mobile phone service providers, said it was impossible to attain such a billing system till the year 2007. So Nigerians were excited of the innovation, as they were going to be charged based on the actual time spent. In doing this, the company created a lasting impression that they understood the needs of the people and were ready to meet them.
Similarly, through Adenuga's visionary leadership, Glo in 2011 became the first telecommunications company to build an $800 million high-capacity fibre-optic cable known as Glo-1, a submarine cable from the United Kingdom to Nigeria. It was the first successful submarine cable from the United Kingdom to Nigeria.
That feat was only matched last week and eleven years after by Google and cable landing partner, WIOCC which announced the landing of its state-of-the-art Equiano subsea cable in Lagos and expected to significantly impact Nigeria's current and future international internet connectivity demands.
The Equiano cable according to Google, is designed to start in Portugal in western Europe, run more than 12,000km along the West Coast of Africa and land in Lomé, Togo; Lagos, Nigeria; Swakopmund, Namibia; Rupert's Bay, Saint Helena, and Melkbosstrand, South Africa. It will also establish a valuable new high-capacity internet connection between the African continent and Europe.
It is on record also that Globacom was the first network in Nigeria to roll out the 4G LTE service in October, 2016, and also the first to launch a nationwide 4G LTE network, offering instant efficient broadband internet to millions of subscribers at speeds that are several times faster than the 3G network.
As part of efforts to ensure that Nigerians have telecom quality of experience (QoE), Glo has been investing billions of naira in modernising its network for the future 5G services. The capacity of Glo 1, its submarine cable, has been upgraded to 300G, giving huge bandwidth for mobile and enterprise business.
Significantly, Adenuga's character and conduct epitomize the true face of telecommunications, patriotism, nationalism, and progress as he is leading a new agenda for quality data for Nigerians and Africans. His journey in life remains a perfect model of the grass to grace phenomenon. His father, the Oloye Michael Agbolade Adenuga Sr, was a school teacher while his mother, Omoba Juliana Oyindamola Adenuga (née Onashile, of Okesopin, Ijebu Igbo), was a businesswoman of royal Ijebu descent.
He received his secondary school education at Ibadan Grammar School, Ibadan, Oyo State and Comprehensive High School, Aiyetoro, for his Higher School Certificate (HSC). He worked as a taxi driver to help fund his university education while in the United States where he graduated from Northwestern Oklahoma State University and Pace University, New York, with degrees in Business Administration.
He made his first million in 1979, at age 26, selling lace and distributing soft drinks. In 1990, he received a drilling license and in 1991, his Consolidated Oil struck oil in the shallow waters of Southwestern Ondo State, the first indigenous oil company to do so in commercial quantity.
Adenuga giant strides in the telecommunications sector started when Globacom received its first license in 1999. Though revoked, the company was reissued another license in 2003 after a government auction. Thereafter, the company launched services in the Benin Republic in 2008 and has continued its spread across West Africa (into Ghana and Côte d'Ivoire), with more licenses currently being prospected in other West African countries. In 2015,  he made a takeover bid to purchase Ivorian mobile telecom's operator Comium Côte d'Ivoire for $600 million though the deal failed.
His awards include, African Entrepreneur of The Year at the first African Telecoms Awards (ATA) in August 2007 and named Grand Commander of the Order of the Niger, GCON by the Federal Government of Nigeria in 2012. He holds a Yoruba chieftaincy title of  Otunba Apesin of the Ijebu clan.
In 2018, he was decorated with the insignia of a Commander of the Legion of Honour by President Emmanuel Macron of France. This followed his remarkable contributions to the development of the French-Nigerian bilateral relations and appreciation of the French culture, (Chevalier de la Legion d Honneur), the highest French decoration and one of the most famous in the world. The businessman  is the only and first-ever Nigerian to have received the award since its inception.
He was cited as one of the Top 100 Most Influential Africans by New African magazine in 2019. And for his exploits in changing the African narrative, he was decorated with Ghana's highest civilian national honour, the Companion of the Star of Ghana (CSG) recently "in recognition of your unique and outstanding contribution to business enterprise both in Ghana and the continent of Africa at large." He is happily married and blessed with seven children.
But as we celebrate the life of this corporate leader and icon at 69, he is certainly God's special gift to his people and visionaries like him are a rare phenomenon that come up once in a generation. People around him are always captivated and impressed by his humility and generosity. His vision has transformed the way most Nigerians perceive telecom  even as he remains in high spirits  with renewed vigour to continue to transform the lives of his people.
He is indeed  a man of integrity, leader of men, an achiever, a man close to the people, a philanthropist who through his  pan-African philanthropic foundation, has  assisted Nigeria and other African countries to achieve social, economic and technological development while contributing to an improved future humanity.
No doubt Adenuga stands out as a global and Nigerian patriot from the Southwest while his love for the arts is intrinsic and immeasurable. Aside from direct financial commitments, including massive sponsorships, Globacom currently retains the largest number of key players in the entertainment industry as brand ambassadors while actively engaging them.
Also, his love for mankind is amazing which stands him out as an outstanding corporate leader, humanist, visionary businessman who has over the years been working tirelessly to support all manner of people, including the less privileged members of society.
Today, we join all his teeming fans, associates, friends and family  to appreciate and wish this rare gift of God to Nigeria, and indeed, Africa, Adenuga Jr a blissful 69th birthday.
By: Ugo Amadi
UGO AMADI is the Editor of Champion Newspapers, he wrote in from Lagos