We'are staging Miss Awelewa to promote the rich cultural heritage of the Ijebu people —Dayo Rufai
Ba'royin Dayo Rufai, is a roving journalist with over a decade experience in celebrity reporting. He is the Founder of Ogun state leading celebrity magazine, Ijebu News Xtra and the CEO, Pigeon Communications. In this interview, he talks about the much celebrated Miss Awelewa beauty pageant which is being organised by his magazine in conjunction with Citi Hotel & Suites Ijebu Ode. Excerpts:
What informed the packaging of the Miss Awelewa beauty pageant?
Like you and I know, we have a distinct culture and tradition in Ijebuland. Over the years, Ijebu people are known to be the most enterprising of their sort in Nigeria. And for your information, hardly will you see any sector in our economy where Ijebu people are not outstanding more than their peers. Apart from this, if you are conversant with the Holy Book of Bible, you would have read about the root of Queen of Shebbah. Till tomorrow, we still have the shrine of that unique woman of style at Oke Eri in Ijebu. In a nutshell, when you couple all these outstanding qualities and rich cultural values of the Ijebus together, you will come to understand the basis of the Miss Awelewa contest. But what we have done in this case is to simply expand the scope of the contest beyond Ijebuland, so that we can collectively celebrate our ageless beauty queen in our campuses across the states. You can therefore simply put that Miss Awelewa beauty contest is to uphold our cultural values by staging a competition to show the talent in our gals.
How would this contest be different from other ones that have been staged in Ijebu?
Thanks. Though, every contest has its limitation. But we have done in this case like I said earlier was to expand invitation beyond our Ijebu soil. Previously, most of the contests are primarily done to make ends meet by the organisers. Ours is outstanding in a way that we are using our platform to discover the talents in these gals for the betterment of their tomorrow. It may interest you to know that we have lined up several activities to enlighten our youths the more against social vices which could lead them astray.
It is not only about contest alone, we are inviting reputable organisations and professionals to where they would be camped to lecture them on these vices. The 15 contestants that we have invited to the camp will also avail themselves with the opportunities some of the tourist attractions in Ijebu and possibly outside the senatorial districts. And we are quite sure we will achieve a better result at the end of the day.
What are the activities lined up for the Grand Finale?
You would have read in several newspapers and magazines that Ogun first lady, Mrs Funso Amosun whose empowerment initiative has benefited thousands of people across the local governments is one of our major partners, so also are Mr Segun Oyebolu, the Founder of the Feed The Elderly Foundation, International Breweries, Nestle Nigeria PLC, Consolidated Breweries PLC, Pumavin Herbal Bitter Gin, Citi Hotel & Suites, Bolu Owotomo Initiatives and Wesco Pools and Lottery. We will be putting all these resources together in making the day a grand one.
To be specific on your question, there would be performances from different talented young artistes, display of various artefacts, brief lectures and showcase of Ijebu rich attires and a lot more. Let me quickly add that one of Nigeria leading entertainment companies, Goldmyne Entertainment, owned by Otunba Sesan Rufai, will also be there to handle the red carpet event.
You have not said anything about the prizes?
Smiles…Yes. We have several prizes for different categories of our winners. Don't forget the fact that we are only doing this in appreciation of our modest ladies and not an avenue to rake in money. Notwithstanding, the winner will be awarded with an all-expense paid trip to United Kingdom, and 21 Inches LCD courtesy Fly4cheaper Nigeria Ltd, one of our major sponsors, a modelling contract for the first runner up and a fridge, while the second runner up will go home with a brand new Tablet.
Apart from these gifts, we also have other consolations prizes for some of the contestants. Once again, I want to seize this opportunity to appreciate many of the media houses that have been helpful in the build-up to this pageant show.
GLOWFUX Concert '22 held with pomp and pageant as FIDSON, Rite Foods, Unilever, Beloxxi, Bobo Foods and others fete the charity event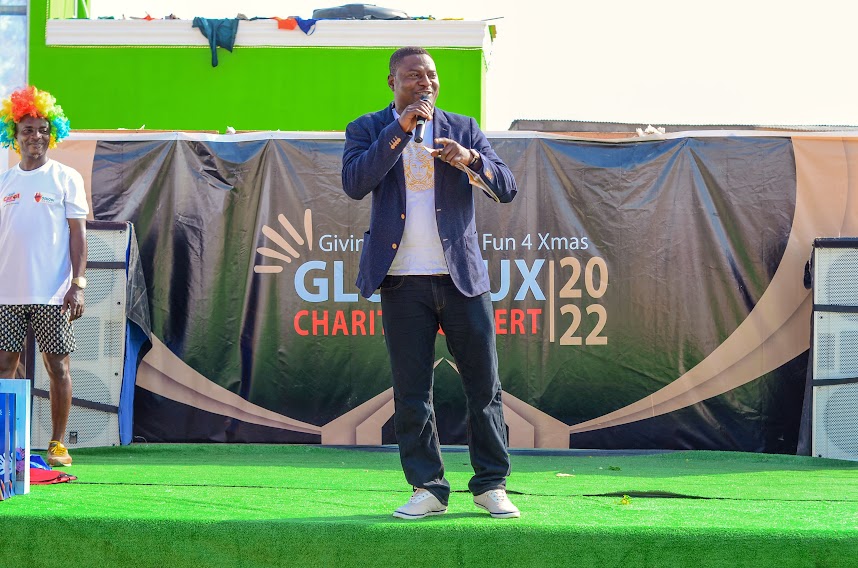 Wednesday, the 28th of December 2022 is a day that will not be forgotten in a hurry by many families
across Lagos State.
The day which started like every other day recorded the successful hosting of the much-talked-about 7th
edition of the annual charity concert called GLOWFUX.
GLOWFUX Charity Concert, an initiative of Fanafillit Integrated Concepts, is an annual end-of-the-year
charity event that brings together children from orphanages/special needs establishments for memorable
end-of-the-year celebrations with the general public.
In its usual style, the event had loads and loads of games for both adults and children without any form of
discrimination, and winners of each competition which were ably anchored by the popular children's party
MC – Daddy Yo went home with a variety of souvenirs courtesy of Rite Foods, Omo Detergent, FIDSON
Healthcare and Beloxxi Biscuits and Bobo Foods. Noteworthy as well is the scholarship in ICT by Epeetech
Solutions for five individuals from Lofty Skills Soccer Academy who emerged the most outstanding in a
brain tease game.
The hallmark of the event was the induction of new GLOWFUX Young Ambassadors who were charged to
become promoters of the humanitarian cause and other charitable initiatives. The new young ambassadors
are Master Diamond Olowu, the popular child music act Vanessa Jones, Miss Hidarat Aroyewun and Miss
Oluwadarasimi Kalejaiye.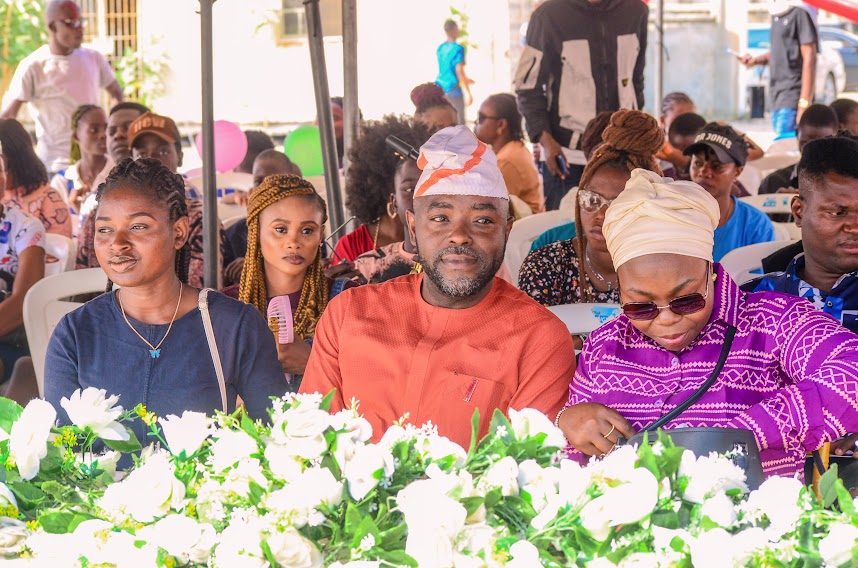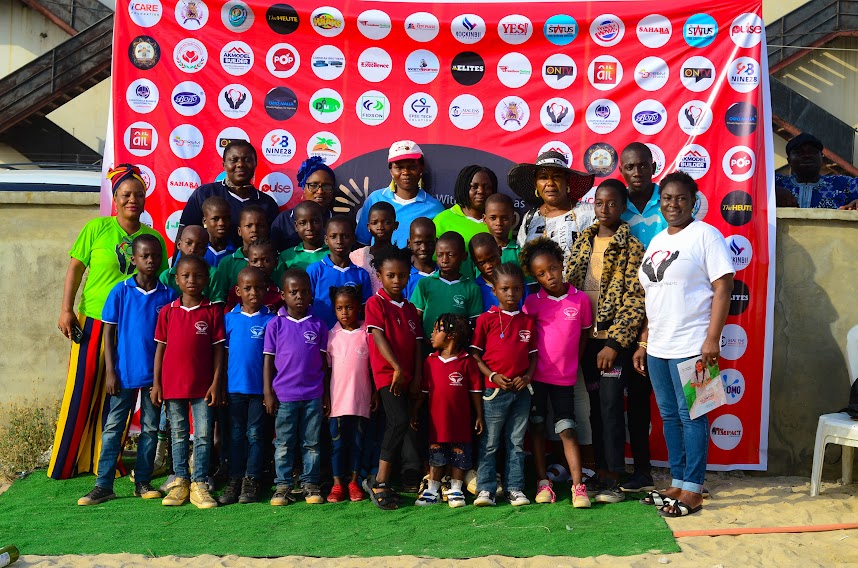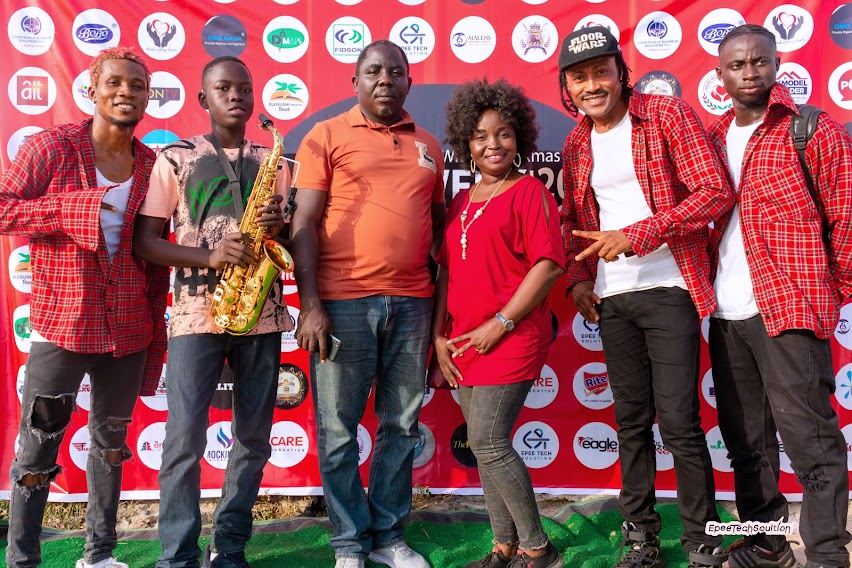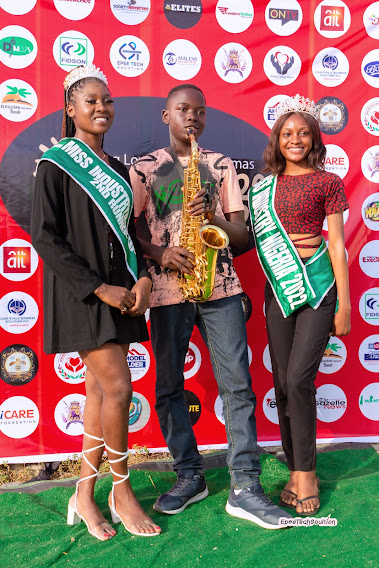 Also, some awards of recognition were presented to individuals and organizations who were identified with
outstanding humanitarian exploits for the year 2022 calendar. The awardees are Oba Adedokun Abolarin,
the Orangun of Oke-Ila as GLOWFUX Man of the Year 2022 who was unavoidably absent, Olori Sekinat
Aramide Elegushi who was ably represented by Mrs. Oyeleye and Otunba Tope Oyefeso received the
GLOWFUX Woman of the Year 2022 award, Iba Habeeb Okunola MON, the Akosin of Yoruba land who
was ably represented by Mr. Folarin Animashaun was awarded the prestigious GLOWFUX Detribalised
Philanthropist of the Year 2022 while Ark of Relief Charity Foundation, Airtel Nigeria and Ambassador
Temitope Williams received the GLOWFUX NGO of the Year 2022, GLOWFUX Socially Responsible
Company of the Year 2022 and GLOWFUX Ambassador of the Year 2022 respectively.
Also recognised was Ambassador Gbolahan Odukoya who was appreciated for his remarkable contribution
to the success of the GLOWFUX Charity Concert 2022.
The 2022 edition of the concert held at the frontage of Dan & Den Arena, Elegushi Beachfront, Lekki,
Lagos had in attendance, six establishments for the needy, namely, Little Saints Orphanage, Lofty Skills
Soccer Academy (a football academy for the less privileged), Modupe Cole Memorial Home, Peculiar
Saints Orphanage, Child Lifeline Home and Only God Charity Home Initiative.
All the beneficiary establishments carted home lots of gift items ranging from clothes, food, household
items etc., courtesy of the over 200 guests each of whom arrived at the event with gifts for the beneficiary
homes.
As everyone at the event was entertained with superlative performances by MC Wadada, Da'Fresh Olorin,
Vanessa Jones, Meyrah, First Class Comedian, Hilary Jackson, DBard Creative Media, and Dom Sax etc.,
so were they all treated to refreshments like biscuits, sausage and drinks courtesy of Beloxxi Biscuits and
Rite Foods. And at the end of the event, everyone left with souvenir bags containing well-packaged jollof
rice prepared by Beeth Events Concepts and other branded products courtesy of FIDSON Healthcare PLC,
Rite Foods, Beloxxi Biscuits and Omo Detergent.
It is worthy of note that this edition of GLOWFUX Charity Concert would bring to the record, a total of 13
special needs (government-owned and private-owned) establishments with over a thousand children and
adults that have benefited from the project since inception.
The GLOWFUX 2022 recorded the support of FIDSON Healthcare, Beloxxi Biscuits, Unilever Nig, Rite
Foods, Bobo Foods, Elegushi Royal stool, iCare Foundation, Courtville Group, Seniors Wellbeing
Foundation, Hands Lifting Hearts Initiatives, Corsican Brothers, MALENS diagnostics, Headway Events, DJ
MAPS Productions, Epeetech Solutions, NINE28 Multimedia
While the media supports include AIT, KRAKS TV, Pulse.ng, thestatusng.blogspot.com
theeagleonline.com.ng, thegazellenews.com, newspop.com, mockinbird.com.ng, omonaijablog.com.ng,
freedomonline.com.ng, Hottestgistinnaija.com, theelitesng.com freedomonline.com.ng,
thecitypulsenews.com, Global Excellence magazine, saharaweeklyng.com freelanews.com
theimpactnewspaper.com
Atiku rubbishes Tinubu, says he waged war against him as Customs officer over hard drugs….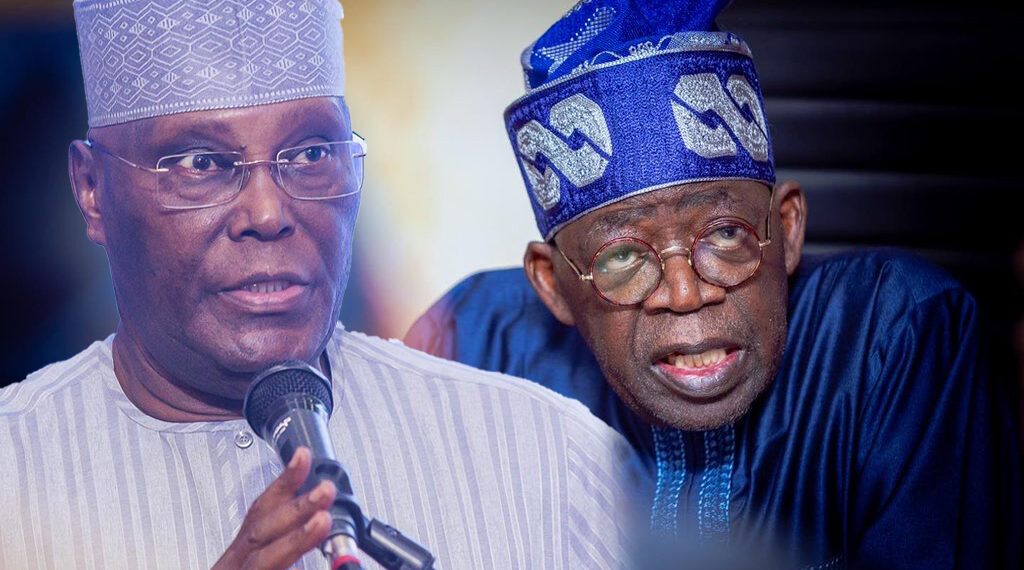 The presidential candidate of the Peoples Democratic Party (PDP), Atiku Abubakar, says his counterpart in the All Progressives Congress (APC), Bola Tinubu, lacks moral right to reform "yahoo boys."
Speaking to supporters in Edo State on Thursday, Tinubu had said his vision is to "turn so-called yahoo yahoo boys into in manufacturing and creation of than being gazelle gagaraga."
"Yahoo boys" in local parlance mean internet fraudsters.
Speaking in a statement by Phrank Shaibu, his special assistant on public communications, Atiku said Tinubu was frustrated.
According to him, while serving as Deputy Director of Customs in charge of Enforcement and Drugs, he fought ruling APC candidate's men and others from bringing hard drugs into the country.
The statement read, "The Presidential candidate of the All Progressives Congress, Asiwaju Bola Ahmed Tinubu, produced another comedy skit at the APC Presidential rally in Benin City on Thursday when he promised to turn "the so-called Yahoo boys in Edo State to "experts in manufacturing and creation of chips."
"Had it been he was addressing a Christian congregation, we could have assumed that he was speaking in tongues but this was a campaign rally where he was supposed to have sold his candidacy to the millions of youths suffering from unemployment under the disease called the APC. Instead he elected to refer to the young people of Edo state as Yahoo boys and fraudsters.
"Tinubu's daily gaffes are evidence that he has no business going to Aso Rock Presidential Villa but he should rather be seeking urgent medical attention. While delivering his uninspiring speech, he took a swipe at Waziri Atiku Abubakar, insisting that Atiku acted dishonourably by selling vehicles while he was a customs officer.
"Tinubu's frustration is quite understandable given the fact that in 1989 while Atiku, a Federal officer, was serving as the Deputy Director of Customs in charge of Enforcement and Drugs and was protecting the country's borders from smugglers and drug dealers, Tinubu was in bed with two notorious drug kingpins.
"American authorities revealed that Akande took Tinubu to First Heritage Bank where he opened an account for himself and his wife Oluremi in 1989. While opening the account, the Lagos godfather revealed in documents that he worked with Mobil Nigeria Limited and his salary was $2,400 and he had no other sources of income. But records from his First Heritage Bank account showed that in 1990, he deposited $661,000 into his individual money market account and in 1991 deposited $1,216,500 into the same money market account.
"In a bid to protect their reputation, Mobil representatives told US authorities that even though Tinubu was a treasurer, he had no direct access to the company's cash and thus could not deposit funds on behalf of the firm. Till date Tinubu , the man Governor Wike and his friends have in their parochial interest signed up to support as President, has not been able to explain to any human being how he was able to save over $1.8 million from his monthly pay of $2, 400. Luckily for him, he was able to negotiate a deal with the US government which saw him forfeit over $460,000 in cash.
"Yet this is the same man that is taking the moral high ground, this must be the joke of the century. This is a man whose entire life is built on falsehood. He is not even brave enough to reveal the primary and secondary schools he attended for fear of the avalanche of dirt that will be unearthed about his life. He has continued to avoid debates so that he will not be forced to tell the truth. Yet he has the effrontery to question Atiku Abubakar? What a joke.
"Atiku Abubakar has been transparent with his life and business. He has listed all the companies he owns and has established himself as arguably the largest private employer of labour in Adamawa State but Tinubu who keeps cash laden bullion vans on his premises has no known source of wealth. For a man who openly claimed to be wealthier than Osun State, what Nigerians should be asking him is how did he become stupendously wealthy?
"Perhaps, the biggest indictment against Tinubu is Alpha Beta Consulting, a company given exclusive rights to generate revenue on behalf of the Lagos State Government since 2002. A former Managing Director of the firm, Oladapo Apara, said in court filings that Tinubu runs the company by proxy. Apara claimed the firm generated over N1.5 trillion ($3.48bn) for the Lagos State government between 2002 and 2018 and received a commission of about 10 percent on average.
"Apara told the EFCC in a petition that as the head of the company, he began looking into its finances and he made many startling discoveries such as mysterious transfers of over N20bn ($46.5m) in different currencies to some companies linked to Tinubu. Ahead of the election, Tinubu entered into a secret financial settlement with Apara and the case came to a sudden end in court.
"Tinubu should hide his face in shame rather than try to pontificate about morality. How can he even be talking about reforming Yahoo boys in Edo State given his dark past with US authorities? He should remove the log in his eyes before trying to remove the speck in the eyes of others."
Again, UBA Rewards Loyalty as Customers Win Big in Bumper Draws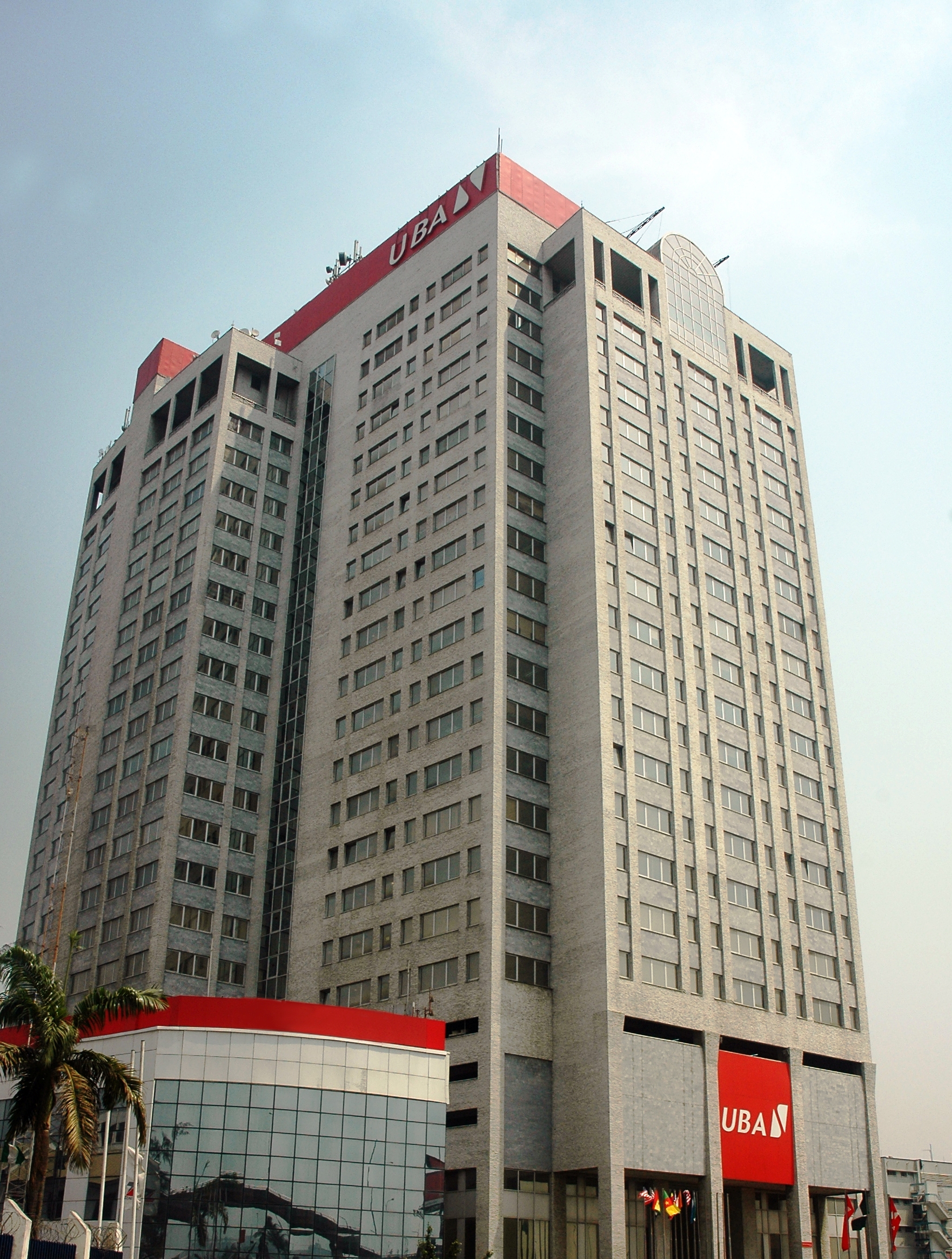 Africa's Global Bank, the United Bank for Africa (UBA) Plc, has again rewarded its loyal customers in the just concluded UBA Bumper draws, doling out millions in cash prizes.
The virtual draw was witnessed by relevant regulators including representatives of the National Lottery Regulatory Commission (NLRC) and the Consumer Protection Council (CPC).
20 lucky bumper customers won N100,000 each, another customer won N500,000; while two lucky star winners got N1.2m and N2m cash prize.
Austin Akeju, a UBA Bumper account holder, emerged the winner of the star prize of N2m; while Abigail Ijeoma Ogbuehi and Sunday Okpaka, smiled home with N500,000 and N1.2m cash prize respectively.
Winners of the N100,000 cash prizes are: Jesulayomi Dorcas Akintomide, Maryam Salisu, Ahmad Salisu, Fatimo Adeife, Imam Imam, kunle Aremu Micheal, Abdurrazak Abdulhamid, Eniye Ebi Ikisa, Fatima Muhammed, Mulikatu Dupe Saka, Amarachi Angela Nwanegbo and Onyinyechi Esther Nwafor.
Others are Emmanuel Ajiga Ogo, Ejiro Fidelia Oseya, Progress Osozebhueghele, Philip Domozu, Daniel Ornguga Ojume, Arinze Daniel Offorbuike, Benedict Ifeanyichukwu Ononye and Chinecherem Emelda Enuka.
When contacted over the phone, one of the winners Austin Akeju, expressed gratitude to the bank for the cash prize, adding that he was very excited, "I am very happy, thank you UBA for this amazing gift," he said.
UBA's Head, Personal Banking, Ogechi Altraide, who congratulated all the winners after the draw, said that "For several months, the bank has been all about putting smiles on the faces of its customers, while encouraging them to cultivate the culture of savings. Over the years, we have constantly given away huge cash prizes as reward to our customers, with the aim of appreciating our customers who believe in us and have trusted the bank with their funds."
Altraide encouraged customers who did not win this time to get set for the Super Savers draw happening this December, adding that; "I will advise new customers to quickly key in by dialing *919*20# to open a UBA account and save a minimum of N5,000 to qualify for the Super Savers draw."
The Group Head, Brand Management & Marketing, Uzoamaka Oyeka, said the general intent of the monthly, quarterly and periodical draws is to appreciate loyal customers, who have stayed with UBA over the years, while also presenting fresh opportunities for potential and intending customers to join the growing number of millionaires who have benefitted from several promos organised by the bank.
According to her, there are several saving options for customers to choose from to be able to experience the thrills and joy that comes with winning huge rewards from the bank. "We have the Super Savers draw coming in December, and I therefore encourage those of you who are yet to jump on this winning train to do so to enjoy their own life-changing moments. Customers who save with UBA stand the chance to win ₦2,000,000 and other fantastic prizes in the Super Savers Draw" she added.
United Bank for Africa Plc is a leading Pan-African financial institution, offering banking services to more than twenty-five (25) million customers across 1,000 business offices and customer touch points in 20 African countries. With presence in New York, London and Paris, UBA is connecting people and businesses across Africa through retail, commercial and corporate banking, innovative cross-border payments and remittances, trade finance and ancillary banking services.