We'are staging Miss Awelewa to promote the rich cultural heritage of the Ijebu people —Dayo Rufai
Ba'royin Dayo Rufai, is a roving journalist with over a decade experience in celebrity reporting. He is the Founder of Ogun state leading celebrity magazine, Ijebu News Xtra and the CEO, Pigeon Communications. In this interview, he talks about the much celebrated Miss Awelewa beauty pageant which is being organised by his magazine in conjunction with Citi Hotel & Suites Ijebu Ode. Excerpts:
What informed the packaging of the Miss Awelewa beauty pageant?
Like you and I know, we have a distinct culture and tradition in Ijebuland. Over the years, Ijebu people are known to be the most enterprising of their sort in Nigeria. And for your information, hardly will you see any sector in our economy where Ijebu people are not outstanding more than their peers. Apart from this, if you are conversant with the Holy Book of Bible, you would have read about the root of Queen of Shebbah. Till tomorrow, we still have the shrine of that unique woman of style at Oke Eri in Ijebu. In a nutshell, when you couple all these outstanding qualities and rich cultural values of the Ijebus together, you will come to understand the basis of the Miss Awelewa contest. But what we have done in this case is to simply expand the scope of the contest beyond Ijebuland, so that we can collectively celebrate our ageless beauty queen in our campuses across the states. You can therefore simply put that Miss Awelewa beauty contest is to uphold our cultural values by staging a competition to show the talent in our gals.
How would this contest be different from other ones that have been staged in Ijebu?
Thanks. Though, every contest has its limitation. But we have done in this case like I said earlier was to expand invitation beyond our Ijebu soil. Previously, most of the contests are primarily done to make ends meet by the organisers. Ours is outstanding in a way that we are using our platform to discover the talents in these gals for the betterment of their tomorrow. It may interest you to know that we have lined up several activities to enlighten our youths the more against social vices which could lead them astray.
It is not only about contest alone, we are inviting reputable organisations and professionals to where they would be camped to lecture them on these vices. The 15 contestants that we have invited to the camp will also avail themselves with the opportunities some of the tourist attractions in Ijebu and possibly outside the senatorial districts. And we are quite sure we will achieve a better result at the end of the day.
What are the activities lined up for the Grand Finale?
You would have read in several newspapers and magazines that Ogun first lady, Mrs Funso Amosun whose empowerment initiative has benefited thousands of people across the local governments is one of our major partners, so also are Mr Segun Oyebolu, the Founder of the Feed The Elderly Foundation, International Breweries, Nestle Nigeria PLC, Consolidated Breweries PLC, Pumavin Herbal Bitter Gin, Citi Hotel & Suites, Bolu Owotomo Initiatives and Wesco Pools and Lottery. We will be putting all these resources together in making the day a grand one.
To be specific on your question, there would be performances from different talented young artistes, display of various artefacts, brief lectures and showcase of Ijebu rich attires and a lot more. Let me quickly add that one of Nigeria leading entertainment companies, Goldmyne Entertainment, owned by Otunba Sesan Rufai, will also be there to handle the red carpet event.
You have not said anything about the prizes?
Smiles…Yes. We have several prizes for different categories of our winners. Don't forget the fact that we are only doing this in appreciation of our modest ladies and not an avenue to rake in money. Notwithstanding, the winner will be awarded with an all-expense paid trip to United Kingdom, and 21 Inches LCD courtesy Fly4cheaper Nigeria Ltd, one of our major sponsors, a modelling contract for the first runner up and a fridge, while the second runner up will go home with a brand new Tablet.
Apart from these gifts, we also have other consolations prizes for some of the contestants. Once again, I want to seize this opportunity to appreciate many of the media houses that have been helpful in the build-up to this pageant show.
EFCC arraigns couple for alleged N500m fraud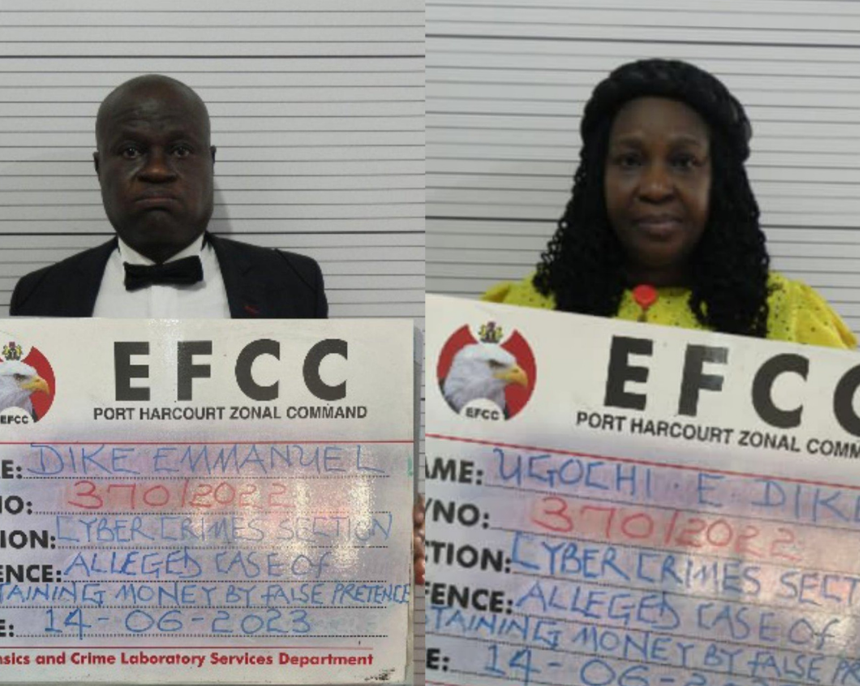 The Port Harcourt Zonal Command of the Economic and Financial Crimes Commission has arraigned a couple, Emmanuel Dike and Ugochi Eziaku Dike, for an alleged N500 million investment scam.
This was disclosed in a statement posted on the official X handle of the EFCC on Thursday evening.
According to the statement, the couple was arraigned alongside their company, Dike & Phil Associates Ltd, on Wednesday, November 29, by the EFCC on five-count charges bordering on conspiracy, obtaining money under false pretence and criminal conversion of funds to personal use.
One of the charges read, "That you Ugochi Eziaku Dike, Emmanuel Dike, Dike & Phil Associates Ltd; Kelechi Chigozirim Ahiawe (still at large), and Ampletech Integrated Services Ltd, sometime between the 24th day of August, 2020 and 15th day of February, 2021, at Port Harcourt within the jurisdiction of this honourable court with intent to defraud obtained the sum of Five Hundred Million Naira only from one Captain Chukwuemeka Stanley Ikeri, a Nigerian citizen and his company- Clipboard Office Superstores Limited, under the pretext that it was for investment purposes that will yield him 10% interest, which you all claimed to have the capability to deliver to him, which pretext you knew to be false and thereby committed an offence contrary to Section 1(1) (b) of the Advance Fee Fraud and Other Fraud Related Offences Act, 2006 and punishable under Section 1(3) of the same Act".
The statement further read that the couple pleaded not guilty to the charges read to them.
In view of their pleas, prosecution counsel Dr. B. Ubi, prayed the court for a trial date, while counsel to the defendants, J. C. Okeke, informed the court of his application for the bail of the first and second defendants. He prayed the court to grant the defendants bail to enable them prepare for trial.
Justice Ajoku granted the defendants bail in the sum of one million Naira each, with two sureties in like sum.
The defendants were remanded in the Port Harcourt Correctional Service pending the perfection of their bail conditions, and the matter was adjourned to January 30, 2024 for commencement of trial.
Gbenga Shaba Wins Online Publisher Of The Year Award At NMNA 2023
Gbenga Shaba, Editor-in-Chief and founder of multiple award winning Online Newspaper, Omonaijablog.com.ng, has emerged winner at the 17th edition of the Nigeria Media Night-Out Awards, NMNA, 2023 in the Publisher of the Year award category.
Nigeria Media Night-Out Awards, NMNA is the leading award dedicated to the celebration of outstanding journalists and media practitioners in Nigeria and this year's edition was a stand-out.
The greatly valued awards which most media practitioners always look forward to was held at the prestigious B-Event hall of the Lagos Airport Hotel and had other media heavyweights, top politicians, and society bigwigs in attendance.
Gbenga Shaba, a multiple award-winning journalist with decades of experience in journalism and public relations was declared winner in the category where he was nominated alongside other experienced newspaper and online platform Publishers.
Speaking on the nomination process for each award category, Sola Olugbenro the Convener of the NMNA noted that "as usual the nomination process is usually the toughest for the Award Committee, but in the end after proper analysis and vetting of the votes, a winner eventually emerges".
A graduate of Mass Communication, Gbenga Shaba joined Encomium Magazine in 2011 as a reporter, where he grew to become one of the finest young reporter being courted by several other organizations including notable online media platforms.
He later joined Yes! Magazine, another award winning tabloid in Lagos as an entertaining Editor and a Columnist.
This accomplished Public Relations Practitioner, Online Media Strategist, Social Media influencer and a dedicated journalist, later established Omonaijablog in 2016 to meet the needs of large percentage of people who craves for credible news online.
Winner of Yomafa Global Awards 2021 as the Best Social Media Blogger the young and energetic writer cum actor is a member of several Media Professional Associations.
He is also an associate member of Institute of Strategic Management, Nigeria.
He is married to a beautiful wife, Folake and blessed with two girls, Ireayo and Iremide, and a boy, Jesukorede.
He loves sporting, cooking, traveling and investigating.
Glo congratulates Nigerians on independence anniversary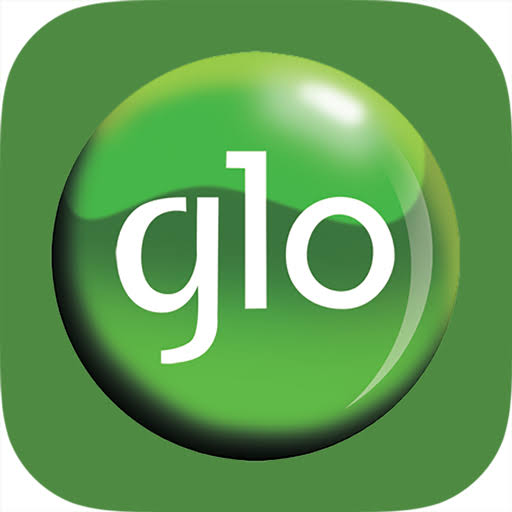 Total telecommunications solutions provider, Globacom, has congratulated Nigerians on the occasion of the country's 63rd independence anniversary celebration.
The company noted that the resilience of Nigerians since independence has been resposible for keeping the country forging ahead despite developmental challenges it has faced over the years.
In a statement released in Lagos on Saturday, Globacom said, "There is cause for Nigerians to celebrate as we have over the decades weathered the storm and made appreciable progress in several areas in our march to development".
"We believe that a major reason for joy is the resilience of Nigerians to rise through every obstacle and remain one united country bound in freedom, peace and unity. Our diversity has become a strong pillar in keeping us stronger to forge ahead with greater optimism".
The statement also encouraged Nigerians to look into the years ahead with positive expectations as the country continues to strive to overcome the challenges that other developing economies are also going through.
Globacom promised to continue to empower Nigerians with world-class telecommunication services to aid individual enterprise and national development.