UBA Delivers N300.6 Billion Gross Earnings, Declares N0.17k Interim Dividend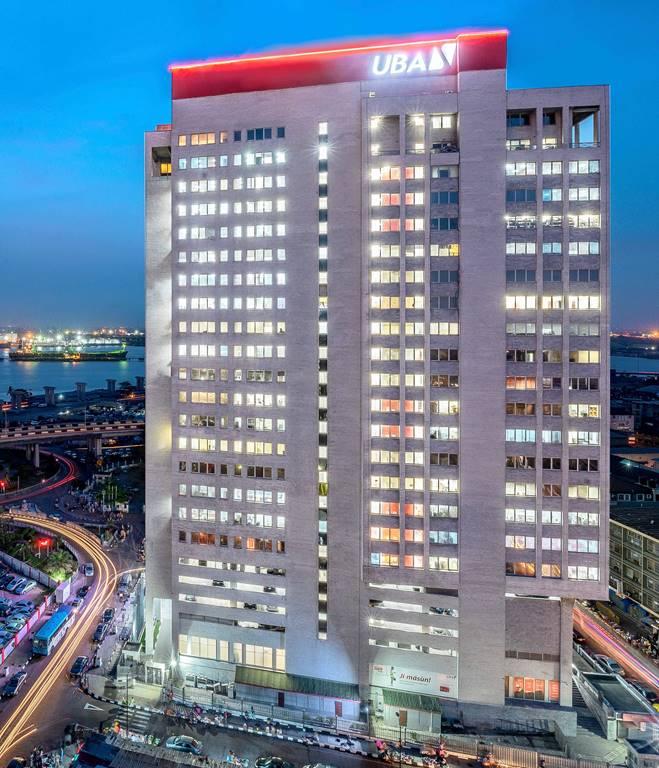 Africa's leading financial institution, United Bank for Africa (UBA) Plc, has announced its audited financial results for the half year ended June 30, 2020, showing commendable growth across key performance indices as well as increased contribution from its African subsidiaries.
Notwithstanding the challenging business and economic environment occasioned by the Covid-19 pandemic, the pan African financial institution was able to deliver growth in its gross earnings which rose to N300.6bn up from N294bn recorded in the same period of 2019.
According to its results filed with the Nigerian Stock Exchange (NSE), the Group recorded N2.2 trillion in net loans to customers, representing a 6.1% growth even as deposits from customers increased impressively by 25.2% to N4.8tn. Net interest income grew by 8.4% to N119.3billion, whilst net fee and commission income stood at N38.6billion representing a 7.0% increase compared to the similar period in 2019.
As at June 30, 2020, the Bank's Total Assets surpassed the N6tn mark as it leaped to N6.8 trillion. Operating income also grew by 7.7% to N197.1bn compared to N182.9bn while profit before tax stood at N57.1bn from N70.3bn in 2019, yielding a 14.4 per cent annualised return on average equity.
The bank's Shareholders' Funds remained strong at N634.7bn up from N597.9bn in December 2019, driven by growth in retained earnings, a reflection of UBA's capacity for business growth. In line with its culture of paying both interim and final cash dividend, the Board of Directors of UBA Plc declared an interim dividend of N0.17 per share for every ordinary share of N0.50 each held by its shareholders.
Commenting on the results, UBA's Group Managing Director/Chief Executive Officer, Mr. Kennedy Uzoka said "Our 2020H1 results is yet another demonstration of the resilience of our business model in an extremely uncertain and tough operating environment. We recorded commendable growth in our underlying business in terms of customer acquisition, transaction volumes and balance sheet whilst inflation, depressed yield environment and exchange rate volatilities impacted our net earnings as anticipated.
He further stated, "Despite the short-term challenges to various economic sectors occasioned by the Covid-19 pandemic, we focused on the fundamentals of businesses in growth-driving sectors of various economies in which we operate and achieved 6.4% growth in gross loan to customers, reaching the N2.3trillion mark. The Group achieved N114.3 billion (a 10% YoY growth) in interest income from loans and advances to customers, as well as credit related fees and commissions.
Uzoka explained that notwithstanding the lock-down in a number of countries and the general lull in several economic sectors, UBA's banking channels remained open to customers '24/7', adding that "Fortunately, we had proactively built robust electronic channel platforms to enable us serve customers efficiently, and deliver services to them in the comfort of their homes. Notably, we are adjusting our operating model in response to the 'new normal' and will continue to optimise the way we work and serve customers in the days ahead."
He expressed confidence in the bank's capacity to deliver good returns to shareholders: "we remain committed to our drive as 'Africa's Global Bank' and confident of claiming and sustaining industry leadership on key metrics across geographies where we operate. We will strive to deliver our services in a sustainable way, ultimately leveraging our best-in-class digital capabilities to delight our 21 million (and growing) customers across 23 countries."
Also speaking on the results, UBA's Group CFO, Ugo Nwaghodoh said "Our H1 2020 results reflects the inherent benefits of diversification as we have seen marked growth in contribution from the subsidiaries across Africa. Our Rest-of-Africa operations have continued to break new grounds in market share gains, providing a buffer for Group earnings. As the global and local economies begin to improve, we remain optimistic of a better performance in the second half of the year, with expected improvement in the Group's NIM and ROAE which stood at 5.4% and 14.4% respectively as at end of H12020.
"We defensively positioned our loan portfolio whilst we grew gross loans by 6.4%, maintaining our prudent risk appetite, even as NPL ratio for the Group moderated to 4.1% (from 5.3% in 2019FY). We have prudently set-up reserves for loan impairments in recognition of potential losses on the portfolio, resulting in 150% growth in our provisioning. Albeit, cost of risk moderated to 0.7% from 0.9% in 2019FY. The Group's capital adequacy ratio increased to 24.9% providing a very strong buffer for asset growth. We remain committed to maintaining our robust risk management practices, as profitable growth and good asset quality remain our priority in 2020," he noted.
United Bank for Africa Plc is a leading Pan-African financial institution, offering banking services to more than twenty-one million customers, across over 1,000 business offices and customer touch points, in 20 African countries. With presence in the United States of America, the United Kingdom and France, UBA is connecting people and businesses across Africa through retail; commercial and corporate banking; innovative cross-border payments and remittances; trade finance and ancillary banking services.
Global Day Of Prayer With Rev Chris Oyakhilome Starts This Friday (See Posters & Dates)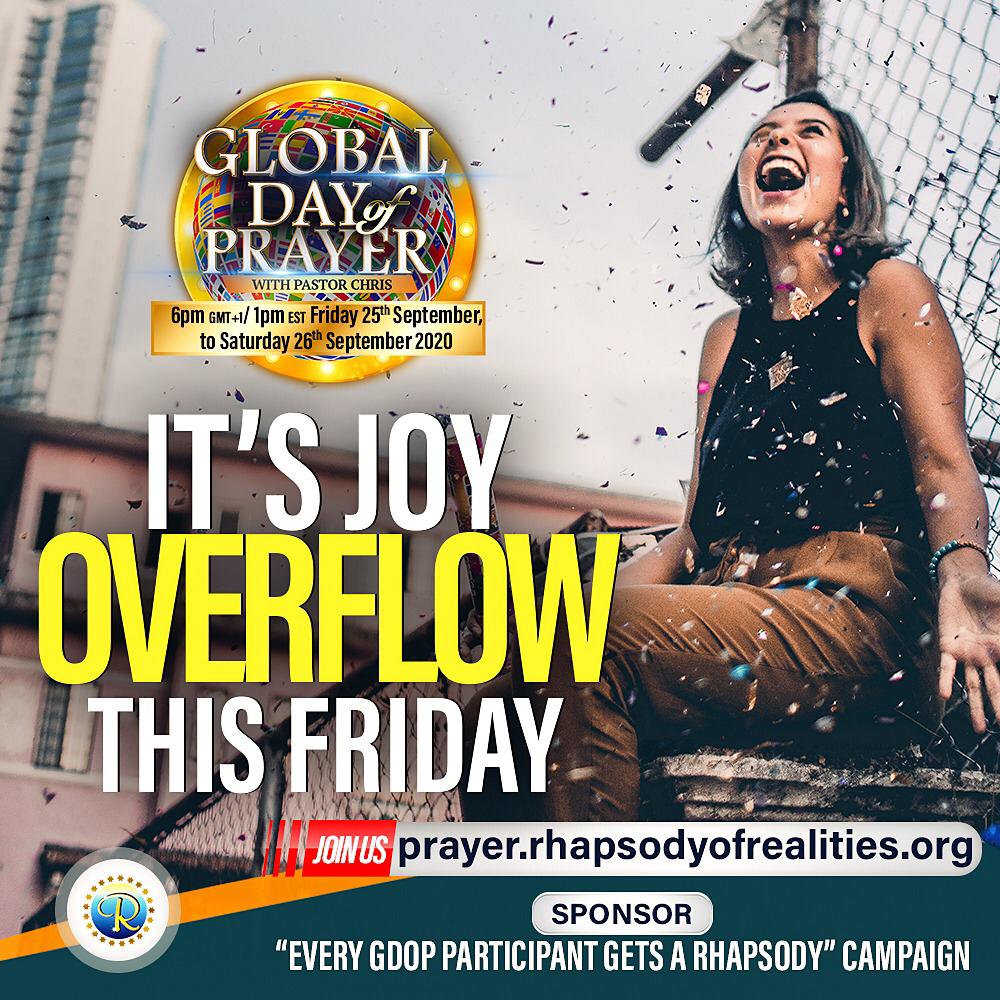 As you get ready for overflowing joy this Friday 25th September 2020, you will receive answers to your prayers. #globaldayofprayer #gdop #pastorchris.
Report by online media platform, TRIXX NG stated that the Believers Loveworld Incorporated also known as Christ Embassy will begin its international day of intercession 2020 Friday 25th by 6pm to Saturday 26th September 2020.
Being a Man sent from God and a unique minister of the gospel of Jesus Christ, Rev Chris Oyakhilome's Spirit-filled and anointed leadership will continue to propel a dynamic, multifaceted and global ministry at this year's programme.
You can join in
https://prayer.rhapsodyofrealities.org/ And on all their social media handles. You will surely share your testimonies with joy overflow.
NIS releases entry procedures as international flights resume Saturday, Sept 5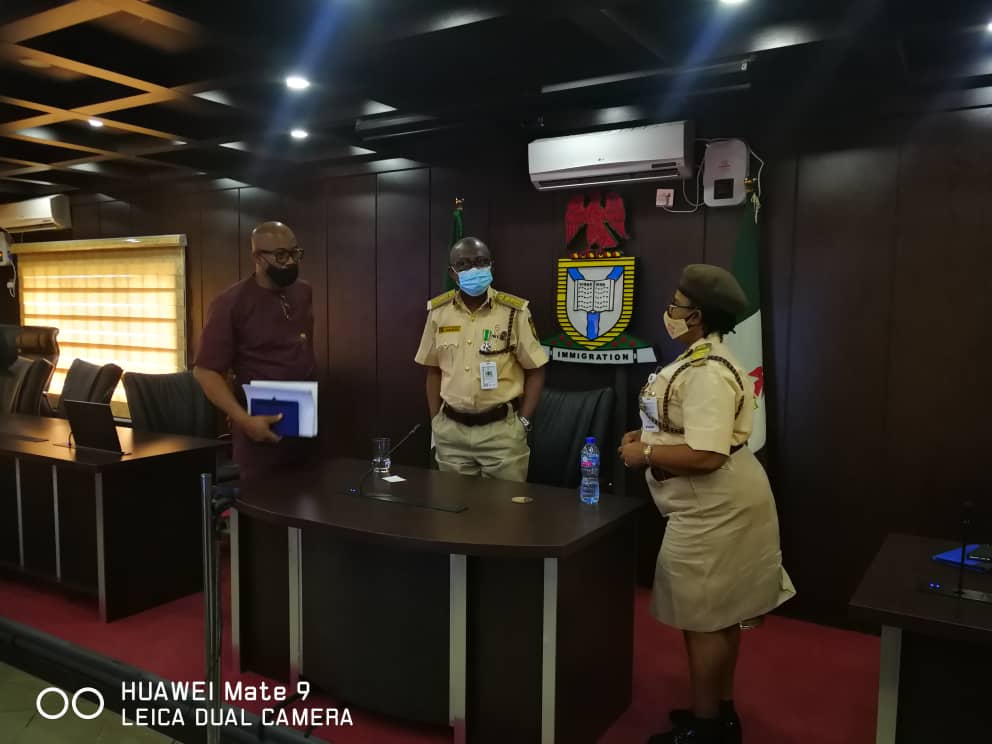 The Comptroller General, Nigeria Immigration Service, Mr. Muhammad Babandede says the NIS has implemented procedures for international flights resumption and visa payment.
Babandede said this during a virtual meeting with stakeholders to address travel concerns and automation of Travel Work Permit on Wednesday in Abuja.
In a statement issued by the NIS Public Relations Officer, Mr. Sunday James, Babandede said the procedures were in line with Federal Government's approval for the commencement of international flight operations from September 5.
Babandede said Murtala Mohammed International Airport, Lagos; and Nnamdi Azikiwe International Airport, Abuja, were earlier approved by the Minister of Interior, Rauf Aregbesola, for the implementation.
This, he said, was vide letter Ref. No. MI/PM/16012/S.366/Vol.ll/ dated 6th April, 2020 on waiver for visa payment due to COVID-19, closure of land borders and suspension of international flights.
According to him, the NIS, in exercising its statutory mandate, wishes to implement as follows.
"All migrants in Nigeria whose permits expired from 23rd March to 5th September, 2020 have extension.
"All migrants with evidence of confirmed return tickets scheduled to travel out of the country were to be issued free extensions to enable them depart on or before 15th September, 2020.
"All migrants whose permit or visitor's pass expired before 23rd March, 2020 will pay overstay penalty for the number of days stayed before the lockdown on 23rd March, 2020.
"All resident migrants whose permits expired outside the country from 23rd March, 2020 shall be allowed entry into Nigeria with the expired permits on or before 25th September, 2020.
"Such returning holders of expired permits and their dependents are to renew the permits within 30 days of arrival to Nigeria to avoid sanctions under relevant Immigration laws.
"All migrants who processed payments for visa-on-arrival and other categories of visas from the Nigerian Missions before 23rd March 2020, are to apply for re-validation.
"This should be done by uploading copy of the previous payments via cis-evisa@immigration.gov.ng not later than 15th September, 2020.
FacebookTwitterWhatsAppShare
Heritage Bank to stimulate economic growth with youth empowerment schemes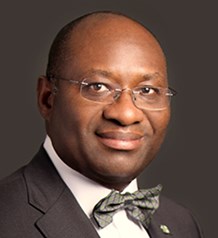 As part of its further response to deal with the global economic challenge occasioned by COVID-19, Heritage Bank Plc has reiterated commitment to deepen its support to young entrepreneurs in Nigeria to grow their businesses either as start-ups or prospective business owners. This, the bank said, is in line with its culture as timeless wealth partners, which would impact positively on the nation's socio-economic development.
The MD/CEO of the bank, Ifie Sekibo stated that Heritage Bank was mindful of the devastating impact of the pandemic to the nation's economic system, hence as an institution at the forefront of investing in human capital development for critical economy recovery, "we will up our game to empower Nigerian youths who are one of the bedrock of any vibrant economy," he added.
He disclosed that one of the channels churned out in partnering the youths to leverage their talents and contribute their quota to the growth of the economy, was the use of financial inclusion strategy which would be adopted to boost entrepreneurship development, as this is critical to Heritage Bank's mission to create, preserve and transfer wealth across generations.
He further explained that Heritage Bank's various entrepreneur schemes in the support for business had always focused on dependable job-creating sectors, such as agricultural value chain (fish farming, poultry, snail farming), cottage industry, mining and solid minerals, creative industry (tourism, arts and crafts), and Information and Communications Technology (ICT).
Sekibo restated that the aim of Heritage Bank being at the forefront of youth empowerment is to emancipate the latent entrepreneurial spirit in the teeming youths to unleash their support to the growth of the economy.
His words: "At Heritage, nothing else is more fulfilling than to groom-to-empower young aspiring start-up entrepreneurs, as we mentor them to grow and become large corporates enlisted on the Nigerian Stock Exchange.
"In recent times, we have worked with private and public sectors- The Next Titans, HB Lab, Creative Nigerian Summit, National Festival of Arts and Culture (NAFEST), NYSC and the Central Bank of Nigeria to support youths and young entrepreneurs to grow their businesses as a start-up or prospective business owners.
He also reiterated that the bank had continued to make efforts to lead the recovery of the Nigerian economy through championing several empowerment schemes such as the Prime Women Builders Foundation of Nigeria, Youth Innovative Entrepreneurship Development Programme (YIEDP), Centre for Values in Leadership (CVL) on Young Entrepreneurship Business Training Programme (YEBTP), Young Entrepreneurs and Students (YES) Grant and Nigerian Young Professional Forum (NYPF), amongst others.