CAN CHAIRMAN COMMENDS PDI'S GRASSROOTS TELEHEALTHCARE INITIATIVE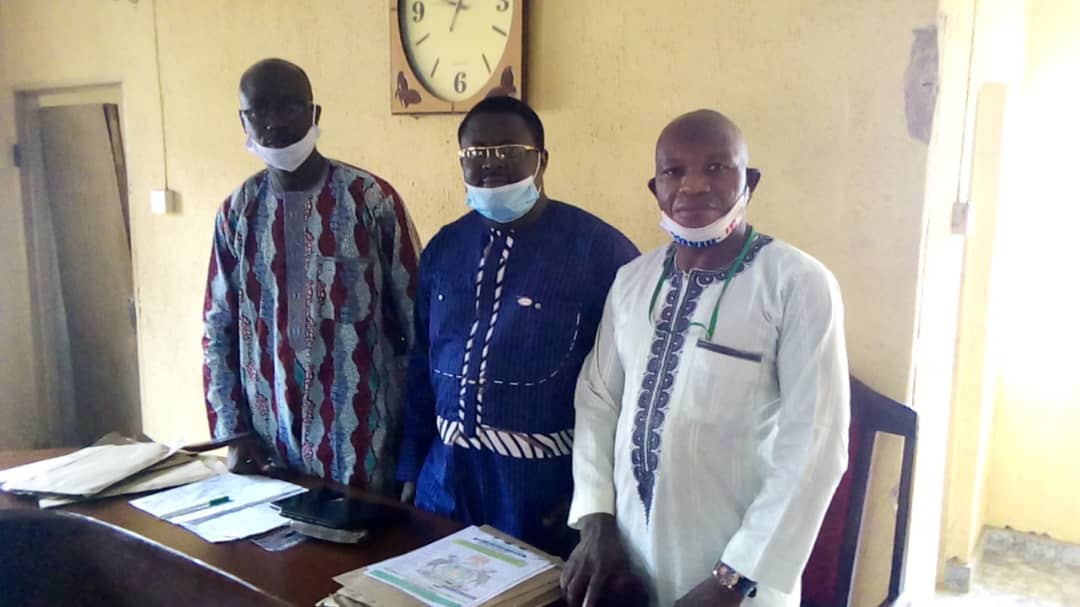 The Kano State Chairman of the Christian Association of Nigeria, Reverend Samuel Adeyemo, has called on philanthropic organisations and governments at all levels in the country to intensify efforts towards providing cheap and practical solutions to the continued inability of poor and vulnerable grassroots dwellers to access basic healthcare to meet common health challenges.
Reverend Adeyemo who is also the General Overseer of the Believers World Baptist Fellowship in Kano made the appeal during a visit by officials of the PreDiagnosis International to the leadership of the Kano State CAN Chapter last week Monday.
While lauding the extension of PreDiagnosis International's grassroots telehealthcare initiative coverage to Kano State, the CAN leader noted that lack of compassionate interventions by people of means as well as poverty and ignorance among the citizens have worsened the standard of living among grassroots communities across the country.
"The suffering brought to majority of the citizens by lack of access to basic healthcare is really huge. The CAN Leadership in this State is therefore excited by this initiative of PreDiagnosis International to help the masses get basic access to healthcare. This is because access to qualified doctors from the comfort of wherever one can use technology is something every citizen needs in order for many health challenges to be resolved at an early stage", he stated.
Earlier in his remarks, the Leader of the PDI team, Dr. John Iguve, explained that the coming of the company to Kano and adjoining states in the Northern part of the country was a step further in PDI's commitment to making affordable healthcare services available at the doorstep of the people especially the poor and the vulnerable across Nigeria.
According to him, PDI's operational focus was based on the determination to meet the target of delivering efficient and affordable modern healthcare to at least 20 million poor and vulnerable Nigerians between 2020 and 2030.
Dr. Iguve appealed to the CAN Leadership and other cadres of leadership across the State to help in spreading the news among the citizens in order for the benefits of the Initiative to be fully enjoyed by the people.
"We are happy to announce that we are moving a step further in our campaign to make affordable healthcare services available at the doorstep of the people, especially the poor and the vulnerable across Nigeria. We need the community leaders at all levels to help us spread the news among our people so that everyone can benefit.
"As a semi-philanthropic hybrid health service company, PDI is determined, through our bouquet of technology-based and mass-market targeted medical services, to be at the forefront of meaningful efforts to ensure public healthcare delivery to the poor and vulnerable. Our decision to come and establish strong presence in the Northern part of the country and Kano in particular is aimed at further opening up the frontiers to reach, rescue and fortify many more Nigerians through our modern day Ark of telemedicine in the country," he disclosed.
DR. D.K OLUKOYA DECLARES 21 PRAYERS & 21 MIRACLES TO START 'EMBER' MONTHS IN 2020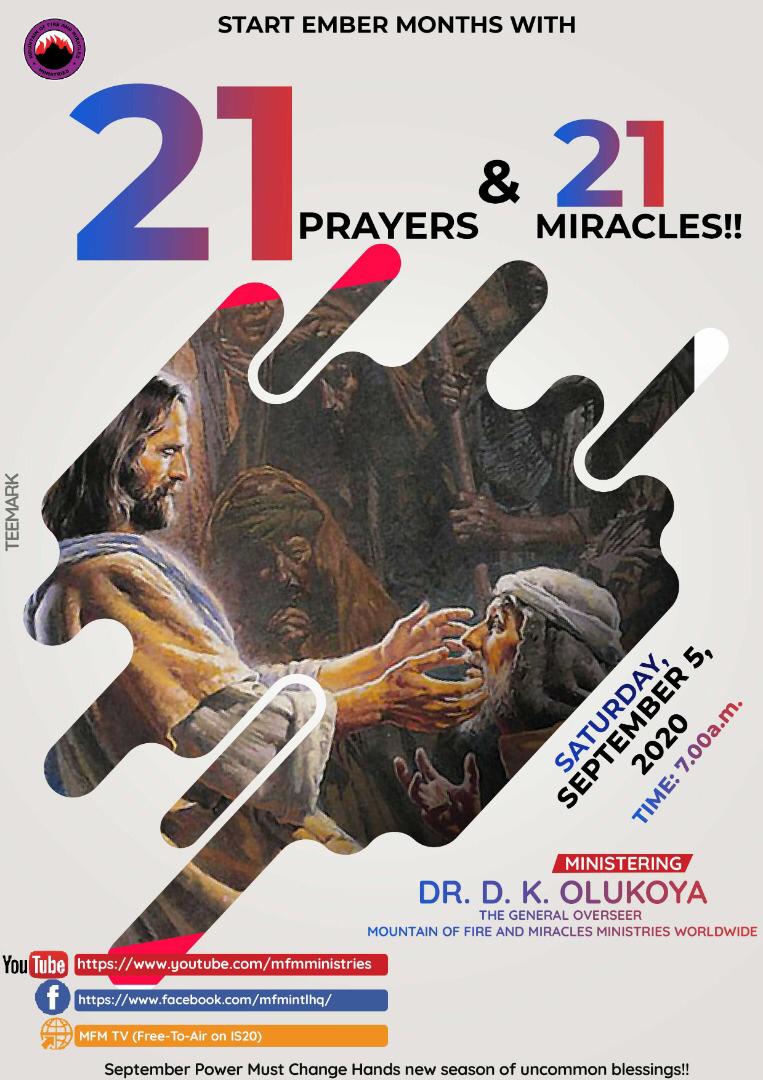 Mountain of Fire and Miracles Ministries Worldwide (MFM), the bible believing church under the anointed man of God, Dr. D.K Olukoya, the General Overseer has called on the people of God from all over the world to start the 'Ember' months in the year 2020 with powerful 21 Prayers and 21 Miracles at the forthcoming September Edition of the Power Must Change Hands program.
The 21 Prayers and 21 Miracles program is set for all that trust in God and believe in the power of prayers to deliver them from all satanic captivities and problems facing their lives as they march into the new season of uncommon blessings from the month of September 2020.
MFM, Power Must Change Hands, September online Edition spiritual program will bring an end to every evil power trying to stop your projects and destiny fulfillment as you receive the supernatural blessings from the Almighty God.
It is time for a new season of uncommon blessings for all the partakers of the inter-denominational divine program that will transform the 'Ember' months in the year 2020 for good news and greatness.
This powerful program with spectacular "21 Prayers to experience uncommon 21 Miracles" would take place online on Saturday, September 5, 2020, by 7.00 AM (WAT) prompt.
The attendees online are sure to receive God's divine favor and protection and be set free indeed as they shall experience new life beginning with heavenly miracles from the Holy Ghost Fire through the ministration and prayers from God's General, Dr. D.K Olukoya in the name of Jesus.
Endeavor to connect to the links and watch live for your uncommon blessings:
YouTube:
https://www.youtube.com/user/MFMvideoclips
Facebook:
https://www.facebook.com/mfmintlhq/
MFM TV (Free-To-Air on IS20)
How I Was Harassed By The Nigerian Police Men…. Upcoming Artiste LIL DEE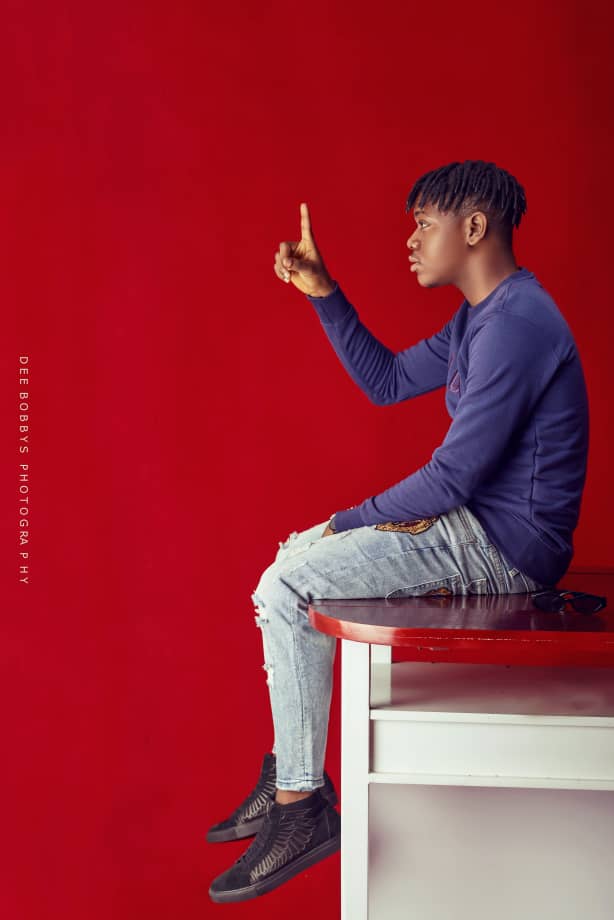 Nigerians are not lazy. Nigerian youths are hardworking and resilient.
When President Muhammadu Buhari branded the Nigerian youths – "lazy", I was very disappointed to read such from the Head of State. Because these are youths out there who give their best in any situation they find themselves. They are rugged and dogged. They can survive in any weather. Even though the situation in the country is unfavorable, Nigerian youths are doing everything possible to stay afloat. They are grinding every day.
Damilola Samuel Ogunsanya,  popular known as Lil Dee is a great example of a Nigerian youth giving his best to make a name for himself in the entertainment industry. The Lagos-based upcoming artist shared his story with SUNDAY ADEBAYO, and what led to his present career.
What first got you into music?
I was inspired to do it because I have a passion for it and I want to pass a motivational message to the world through my music.
    Who inspired you to make music?
I was born to make it. But Olamide Baddo inspired me more because I loved his sound so much back then in 2011, to date.
   How would you describe the music that you typically create?
My music tells you there is hope for every living soul
   What is your creative process like?
I create music through my past story and what happens in the society of human
 Is there a hidden meaning in any of your music?
Not really. My music is mostly understandable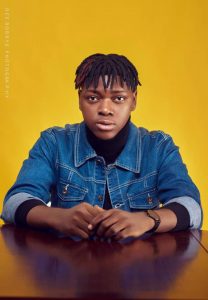 Who would you most like to collaborate with after Jaywon?
Olamide Baddo. So help me God.
    If you could go open a show for any artist who would it be?
Davido
What is one message you would give to your fans?
No limit to what you can archive, stay motivated..
What is the most useless talent you have?
I'm a good actor (LAUGHS). I tried going into the movie industry but didn't work out for me
Do you sing in the shower? What songs?
Dotman music. I don't joke with it
What would you be doing right now, if it wasn't for your music career?
Something else in the entertainment industry, I love entertainment.
Where have you performed? What are your favorite and least favorite venues? Do you have any upcoming shows?
I've climbed several stages to perform in Lagos State, Iju ISHAGA precisely, Agege stadium happens to be the biggest stage so far during Lagos State fiesta in December 2019. No upcoming show yet based on the current pandemic.
 How do you feel the Internet has impacted the music business?
I was discovered by Akad records through my Instagram video for dotman Enu gbe cover. Thank God for the internet.
What is your favorite song to perform?
Motivation featuring Otega.
Which famous musicians do you admire?
Davido
What is the most trouble you've ever gotten into?
I was Harassed by Nigerian policemen, they thought I was an internet fraudster (yahoo boy) on my way back from a show, I had to call my mum for a bail.
What is the best advice you've been given?
Never to give up
 If you could change anything about the industry, what would it be?
Make every upcoming artist showcase their talent. I know what it feels like to be an upcoming artist in Nigeria.
What's next for you?
Good music and Better days ahead.
I AM A VICTIM OF HARASSMENT IN THE MODELING INDUSTRY – EMIIFE JADESOLA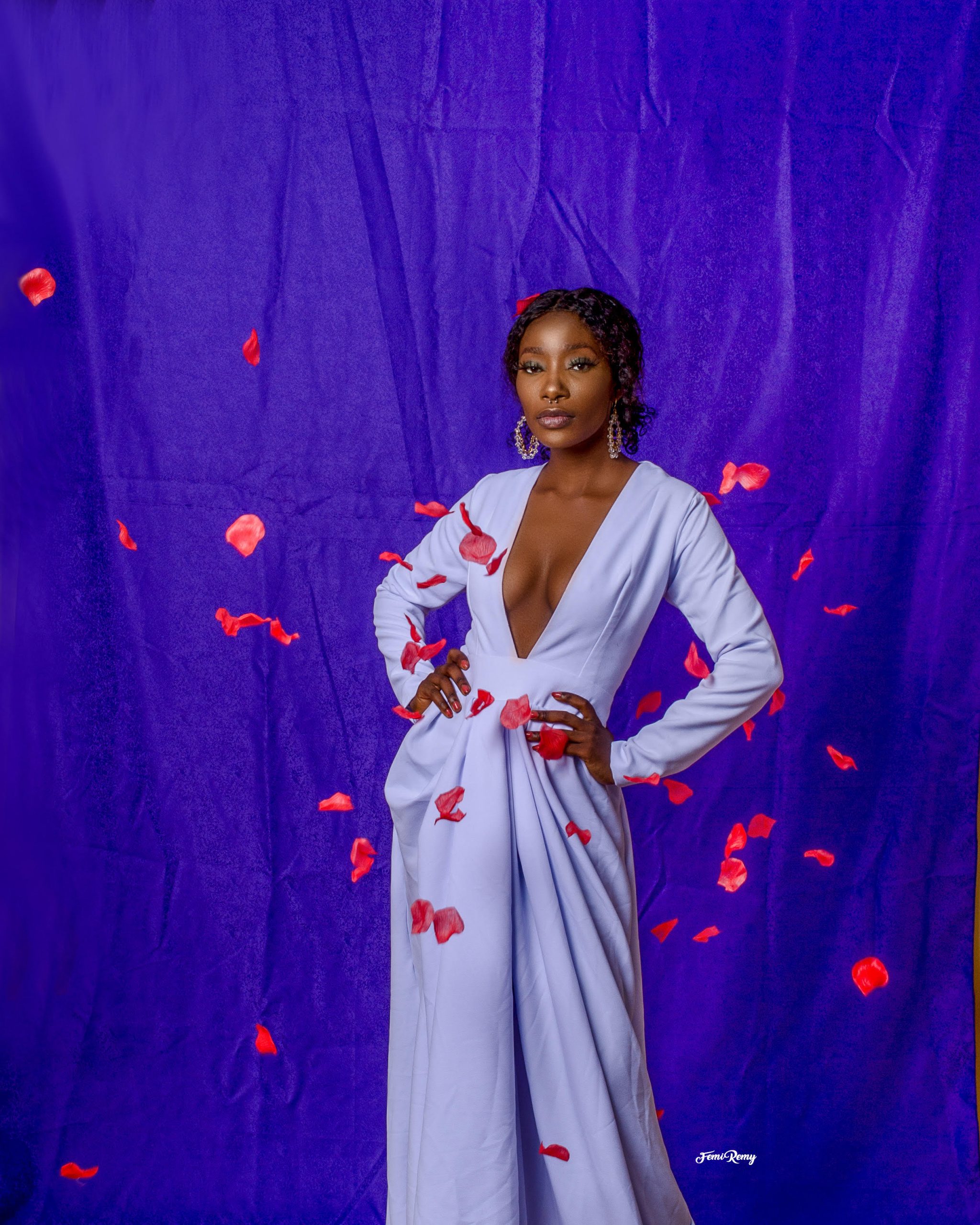 Welcome to our series of Supermodel Interview. We are happy to have Ibadan based Emiife Jadesola Oshibote with us. Emiife is the 1st Runner Up of 2019/2020 Miss Akesan Pageant and also runs a Model Academy in Ibadan the Oyo state capital. It is our pleasure to have her to share with us her experience of competing in Miss Akesan and the modeling industry challenges.
What does it mean to you to be a Supermodel?
Well, being a supermodel to me, means a successful model what do I mean by successful like someone who is both internationally and locally recognized and gets a high pay in the industry.
What inspired you to compete for your first-ever Model contest, and how was your performance?
You see, there is this thing in me that always tells me Emiife you can do it .one beautiful thing about me is that I'm not shy I can face anyone and express myself. So that's the confidence that inspired me. And I have always wanted to be a beauty queen, not just a fashion model.
Going back to my performance it will always be a lifetime experience because I was so anxious that I got sick a day to the grand finale. The convener said Emiife will you go home I was like hahaha its not possible ma I will be fine and I was fine.
How do you feel being a runner up, and did you win anything?
I didn't feel too bad being a runner up rather being the winner because that was my first attempt. Yes I was the Miss Ojuloge Nigeria personality 2018/2019
How has been a Model helped your life?
Been a model has helped me a lot, I'm more patient than before my professionalisms have increased and it has helped me in my daily activities too like the way I attend to issues and all.
What are your major challenges in the industry?
The industry is hot there's high competition in our industry and it seems to be affecting me because what you want to get as a paid job many models will do it for free because they think being a model is just by pictures. Some won't even like you because you have a manager. Some brands prefer a freelance model.
What will you call your most achieved experience since you started?
Well, my first pageant that's Miss Ojuloge Nigeria taught me a lot and it stands as a stepping stone for me.
Do you think of exiting the industry for anything else?
No.
Will still be in the industry for as long as I live.
If you were not a model, what would you have been doing now?
An OAP, I have always wanted to be An on Air personality I love to talk and make an impact.
When you just started, how were you seen by people?
Laughs!
People were calling me an unserious person some even said I'm gallivanting around whenever I go for Photoshoot.
Can you grace a magazine cover with your nude shoot?
Yes. But it will be a top magazine and it's sure going to worth it.
Have you done any nude shoot before, and what do you feel about it?
Yes. Though many people were against it to me I see my nude as an Art.
What are your most recent activities in the industry?
Recently I registered a model Academy where I will be training aspiring models to give them the opportunity to be engaged in a bigger agency. Also, I have a YouTube channel (Emiife's TV) where I talk about modeling as a career and get to invite models to share with us their experiences.
Do you think you are meeting up with your desired achievement in Ibadan?
Not really but I still prefer working here
Because I was in Lagos before, and I wasn't discovered even after Several Model casting calls.
What do you like most about your body?
I'm wonderfully made by God. I love everything about my body. I am a spec, I have everything it takes to compete with anyone and make a difference in the industry.
What part of your body is your most cherished?
I cherish every bit of my body. Most especially my eyes and my moderately positioned boobs.
Where do you see yourself in the next 5 years?
Being a successful Person/model. Doing great in the industry, and more importantly seen as a role model to aspiring models.
Who is your inspiration in the modeling industry locally and internationally?
Well before I started modeling there's no one but as time goes by I found
@winnieharlow  @kokobykhloe
How long will it take you to prepare for a shoot?
Preparing for a shoot is like a normal thing for me, it doesn't take me time.
What is your view on harassment in the industry? Have you been harassed before?
Harassment in the industry is way too alarming because there's no one safe here both the brand managers, agency owners, co-models, etc they will tell you if you don't do this there's no way you can get a job.
Yes.
I have been harassed before and I didn't let that kill my dreams of becoming the best out of all .it's now a trauma. This made me who I am today. I am Strong, bold and I don't take nonsense.
IG:               i_am_emiife
Twitter:     emiife
Youtube:   Emiife's tv
Facebook: E Mi Ife
Snapchat: emiife14 
SUNDAY ADEBAYO