SUPERMOM REALITY TV SHOW SEASON 5 "MY DAD, MY SUPERMOM" KICKS OFF….
That the proliferation of reality shows in Nigeria over a decade ago has transformed the ever dynamic changing world of Reality Entertainment in Nigeria is stating the obvious, many would agree the entertainment landscape has enjoyed a land mark metamorphosis in all ramification.
While some of these shows have withered the storm, became mega brands and attracting worldwide corporate acceptance, others have disappeared into oblivion without trace.
Those that have survived these wind of change, have distinguished themselves by upholding the principle of sticking with the status quo of which they were created.
One of such reality shows is the Supermom Reality TV show a viewer interaction platform from the stable of Digital interactive Media Ltd a renowned content power house in Nigeria and across Africa, aimed at celebrating African mothers of all socio economic class for their unflinching love and uncompromising care for their children.
The uniqueness and newness of the format distinguishing it as one of the very few family shows on television, also endeared it to not only the viewing public but corporate organizations that saw it as an opportunity to connect with their target market.
The show since it berthed in 2010 has enshrined itself in the philosophy of true human interest values as evident in the emotional stories told by these mothers never seen or heard on any creative or broadcast platform not only in Nigeria but across Africa.
The Supermom Reality TV show, based on its antecedents has touched and transformed lives in all ramifications either directly or indirectly with all the dramatist personae involved i.e. participant, viewer and sponsors alike all having fantastic stories to tell on its impact in their lives.
The likes of Mrs. Nkechi Rapu and Mrs. Folajoju Adesona winners of the first two seasons of the show, have both become house owners' while brand new cars have been dished out to Alhaja Muibat Adisa and Mrs. Blessing Nwaohu for the show of unflinching love and extraordinary sacrifice to their children.
The Participation of renowned celebrities on the show in the Celebrity edition in 2012 gives credence to the popularity the show enjoys and reinstating the fact even the elites have a story to tell and were not left out of the buzz the Supermom show brought into the entertainment landscape in Nigeria.
The 2013 show was considered a landmark edition as for the first time in the history of reality shows in Nigeria attention was given to orphanages in the Heart of Gold Edition. So Said Orphanage, Children Promises Ministry Orphanage (CHIPROM) and Vigilante Heart Orphanage are all beneficiaries of the millions in cash dished out during the show that year.
Millions in cash and consolation prizes have also been given out to deserving mothers who participated in the show since inception and were voted for by viewers from across the country as exceptional and worthy of emulation.
The anticipation that greets the emergence of every season of the show has been phenomenal as Nigerians always look forward to true life Reality Entertainment Drama displayed in a no holds barred manner never seen before on Television.
This year's edition of the show tagged "My Dad, My Supermom" which also happens to be the fifth anniversary edition is not an exception riding on the dynamic nature that has become a norm with the show from previous seasons.
On this season the show is celebrating fathers that positioned themselves against all odds to give their children a lease of life by acting as mothers due to either the death of the mother, mother's neglect of her children, or even death.
Recruitment has been done via the children's entries. Interviews have been conducted and the stories have been scripted into docudramas and re-enacted by professional actors.
Twenty Unique stories of different fathers have been selected which includes Mr. Victor Ikechukwu Dozie, Alhaji Salaudeen Ajayi, Mr. Tony Peters, Pa Okunola Adewolu, Mr. Babatunde Fagbemi, Mr. Peter Edozie, Mr. Peter Eze, Mr. Abdulateef Adekanbi, Mr. Paul Ugbesia, Pa Ibrahim Seidu, Mr. Tajudeen Jimoh, Mr. Bababtunde Shomefun, Mr. Waheed Afolayan, Mr. Donatus Ikata, Pa. Samuel Adewuyi, Mr. Godspower Nwadidia, Mr. Michael Essien Udok, Mr. Abaniseloluwa Isijola, Mr. Isaac Foluso Okeya and Mr. James Okon Lewis.
Viewers can catch the show on different TV stations across the country which include AIT Network, Galaxy Network, CRBC Calabar, RSTV Port Harcourt, Kwara TV Ilorin, NTA Aba, ITV Abuja and broadcast kicking off on the 1st September on Africa Magic on DSTV.
Viewers are to send their votes for their favourite father after every episode by texting SM space NAME of Preferred father to 33140.
The winning fathers after the show stand a chance to go home with a Brand New Car, One million Naira or Five Hundred thousand Naira respectively.
The Supermom season 5 My Dad, My Supermom is proudly sponsored by Procter and Gamble who have consistently for the past five seasons spearheaded the corporate acceptance of the show and renowned to be makers of popular family brands Safeguard antiseptic soap and Oral B toothpaste and co sponsors Promasidor makers of family seasoning Onga.
THEO UKPAA MENTORS BUDDING FILMMAKERS AT THE ACCELERATE FILMMAKER PROJECT ON HOW TO MAKE AWARD WINNING FILMS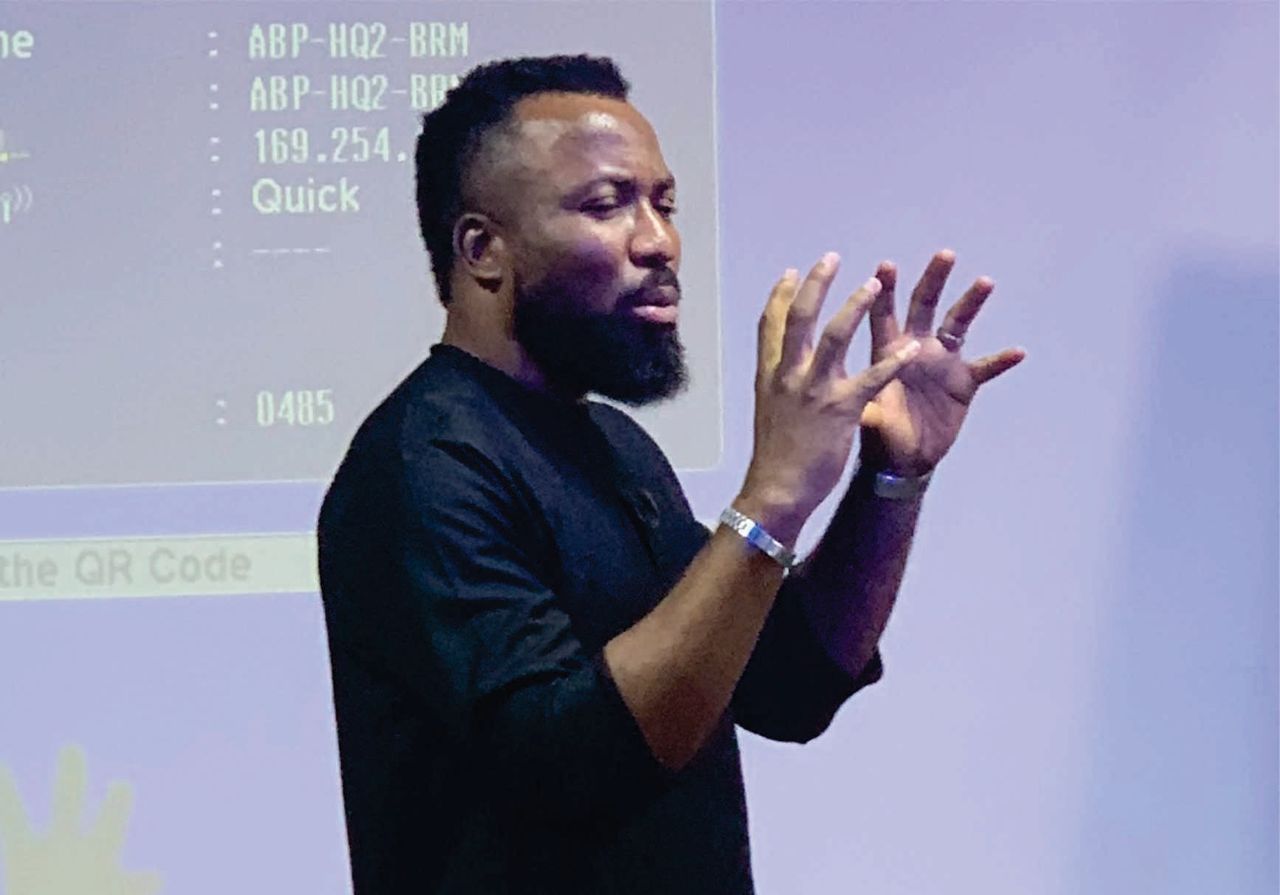 The Accelerate Filmmaker Project is an initiative of Accelerate TV, powered by Access Bank, created to train, empower and give a platform to young enthusiastic filmmakers between the ages of 18 -29 to actualize their filmmaking dreams.
The 2023 edition of the AFP training week incorporates a host of well-known industry professionals and heavyweights who work both in front and behind the scenes, including Judith Audu, Joke Silva, Theo Ukpaa, Kenneth Gyang, Chris Odeh, Xavier Oghorodje, Tolu Ajayi, Tunji Afolanya, Steve Sodiya, Dianne Russet, and more to ensure the trainees get a well-rounded understanding of the filmmaking ecosystem.
Ukpaa had an incisive two hours session at the Accelerate TV conference classes in Victoria Island, his teachings to the young filmmakers was focused on how you can apply creative and intelligence means to making an excellent film designed to sweep awards in film festivals all over the world.
"I haven't met a filmmaker yet who doesn't want to make a festival worthy film. But the process of finding and selecting an appropriate film festival is time-consuming and expensive. Getting your film accepted by an international film festival can be fun – and can really help with the distribution of your film. Acceptance to the right kind of festival can stamp 'quality independent film' all over your film and your independent film career" Theo Emphasized.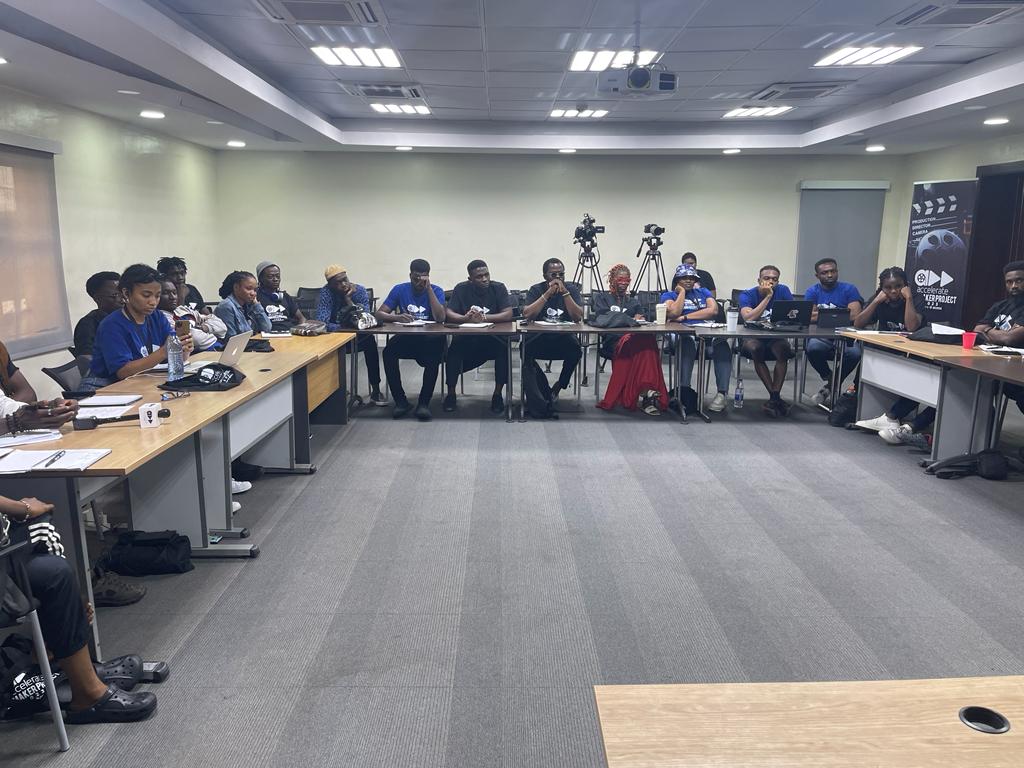 The AFRIFF COO also went on to narrate that a film festival is an organized, extended presentation of films in one or more cinemas or screening venues, usually in a single city or region. Increasingly, film festivals show some films outdoors. Films may be of recent date and, depending upon the festival's focus, can include international and domestic releases.
The first Film Festival was in Venice in 1938. Today there are over 500 major international film festivals, and thousands of local, niche, and intermittent ones.
Commenting on the return of the Accelerate Film Maker Project, Head of Accelerate, Colette Otusheso commented: "We are excited to be bringing back the instalment of our award-winning capacity building and mentoring project, The Accelerate Filmmaker Project in partnership with Access Bank and AFRIFF. This year we will be training and empowering more young people and throwing in some big surprises along the way. The AFP is all about training and empowering young people while giving them the skills, tools, access and a stepping stone to realise their dreams and bring their stories to life."
Ukpaa has just returned from the Cannes International film festival in far away France, in time for the Accelerate classes. When asked about plans for AFRIFF this year, he mentioned that Africa is yet to experience the greatest film gathering yet at this year's festival. "So many interesting programs lined up and so many new international partners are coming on board but we are not ready to let the cat out of the bag yet; announcements will be made soon" … Theo says.
The Africa International Film Festival – AFRIFF is Africa's most vibrant film festival experience. AFRIFF consistently delivers an energetic and exciting hub of reel people making reel connections and has gradually built a reputation for delivering real value. The festival this year will hold from 5-11 November 2023. Ukpaa closed announcing that some of the best students from the Accelerate Filmmaker project AFP will have their films screen at AFRIFF this year. A great achievement for the budding students and the project.
Theo Ukpaa has been consistent with mentoring young entrepreneurs from all walks of life with the purpose of raising the next generation of young leaders who will shape a better African continent.
NOLLYWOOD HAS CAPACITY TO SURPASS HOLLYWOOD AND BOLLYWOOD FINANCIALLY WITH FEDERAL GOVERNMENT SUPPORT" SAYS THEO UKPAA AT A RECENT LECTURE.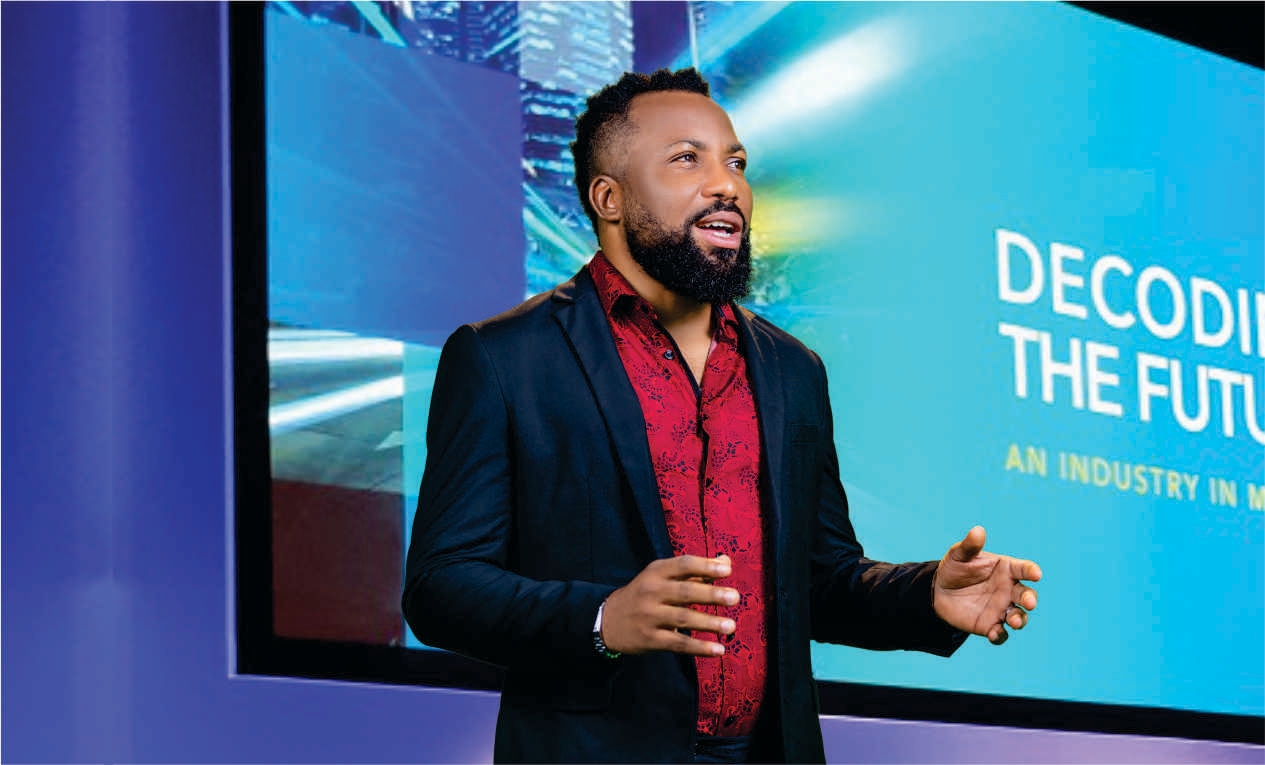 Media Executive and AFRIFF COO, Theo Ukpaa delivered a very insightful lecture during his master-class at the Oslo Urban film conference in Norway. He gave a detailed breakdown on the growth of the Nigeria film industry popularly known as Nollywood. Nollywood ranks second in the world after Hollywood with a financial value of over $6.4 billion, making it one of the fastest-growing movie industries in the world and one of the biggest employers of labour in the country. Ukpaa felt a need to enlighten the global film front about the Nigeria film industry while emphasizing that with Federal Government support, Nollywood has potentials financially to surpass Hollywood and Bollywood out together.
"To put the financial impact of Nollywood on the socioeconomic landscape in proper perspective, we must consider the known fact that the Nigerian movie industry is currently ranked the second largest film industry globally with the financial value of the film industry put at over $6.4 billion as of 2021" Ukpaa narrates.
The Oslo Urban film conference Norway in is organised by independent filmmakers and attracted speakers and facilitators from all over Europe, USA and Asia. At the event which also saw players and stakeholders in the industry from all over the world being rewarded with awards of various categories, the AFRIFF COO said the impacts of Nollywood in the Nigerian economy, if well sustained would open doors of prosperity to the country and beyond.
Ukpaa said "since the breakthrough by pioneers of the industry in the 60s and early 90s, "Nollywood has become a thriving space that not only provides an avenue for entertainment but also generates significant revenue for Nigeria's economy"
"Furthermore, the job-creating potential inherent in the industry cannot be overstated as the industry currently employs over ten million people, making it one of Nigeria's largest employers. Its capacity to employ a large number of people has been applauded by the World Bank, who acknowledged the job creation potentials of Nollywood," he added.
There is no surprise regarding the high registration and turn out Ukpaa's Masterclass following the success of his Masterclasses all around the globe, incorporating his many film lectures at various international universities. Mr. Ukpaa has spread his teaching to institutions in Europe, America and African continent. The Global film development Masterclass integrated Filmmakers technical and conceptual understanding of filmmaking with the practical dimensions of managing career in the Global film industry. Young filmmakers were enlightened about the great influx of streaming platforms like Netflix and Prime video and the current industry business models and development plans to advance their careers in filmmaking on a global stage.
According to Theo "Often times people focus merely on the show and glamor as well as the razzmatazz that comes with filmmaking, and end up dying broke. A strong national economy depends on a strong creative economy—and it all starts with a story. The film and television industry supports 2.4 million jobs, pays out $186 billion in total wages, and comprises over 122,000 businesses. As a Filmmaker, one of the best moments is directing real stories of real individuals, getting them to the big screens and smiling to the Bank". He believes that passion can burn out when expenditure and hard work does not produce financial returns. These are part of the important basics he taught at his Masterclass at the coal city film Festival.
Young filmmakers were also thought how to pitch their film project, how best to approach investors, how to access international grants, how to approach film distribution the perfect way and how to stay relevant in the film industry while maximizing profit.
Theo Ukpaa is an African filmmaker, playwright, and entrepreneur. He was listed as top 10 most promising new directors by Africa Kulture Magazine in 2020.
Ukpaa is a certified project management professional offering a Master's in Business Administration degree from the prestigious Loyola Marymount University in Los Angeles, California plus a Diploma in Contract Law from the esteemed Harvard University. A Native Nigerian with a passion to empower young art and culture creatives through teaching and Masterclasses at various free empowerment across Africa.
He also touched on the importance of a production treaty between Nigeria and the neighboring African countries to ease free flow of cultural exchange and breaking language barrier while leaching on great treaty benefits. The importance of Government tax incentives was also emphasized.
It was imperative to note that the Nigeria film industry contributes largely to the nations GDP and deserves a lot of support from the government as it relates to growth and sustainability in the creative sector of the country.
Theo has multiple speaking engagement lined up all year at various institutions including the Willshire Film festival in London, Sabia film festival in Monaco, the Francoise film festival in Paris, France and the United States of America
AFRIMA Demands Justice For Slain AKA; Urges Governments In Africa To Protect Music Stars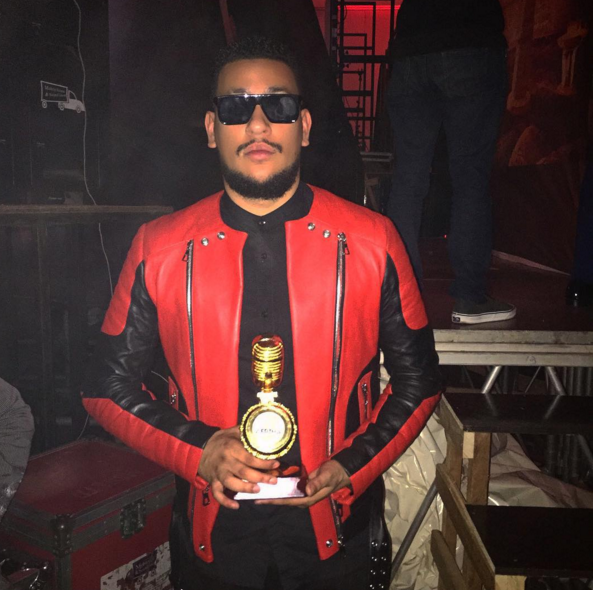 The International Committee of the All Africa Music Awards (AFRIMA), has implored governments of African countries to arrest the growing cases of violent deaths against music stars on the continent just as it urged the South African authorities to expedite the process of prosecution of the killers of rapper Kiernan Forbes popularly known as AKA.
AFRIMA recalls that the 35-year-old AKA was killed in a cold-blooded shooting on February 10, 2023, at a nightclub in Durban, South Africa and the awards body is demanding that everyone linked to his gruesome murder be expeditiously brought to justice.
President and Executive Producer, AFRIMA, Mike Dada, in a statement, said governments of African nations must make deliberate efforts to prevent violent attacks against music talents, averring that the disturbing trend could potentially erode the gains recorded in the creative industry over the years if not checked.
Dada said the murder of AKA is a wake-up call to governments across the continent to scale up their security architecture to encourage the protection of talented individuals. He suggested that efforts should be sustained to checkmate the proliferation of small arms especially.
AFRIMA said the senseless killing of AKA utterly hurts African creative space, insisting that South African authorities must arrest and prosecute everyone involved in the dastardly act.
"We strongly demand from the government of South Africa to arrest and prosecute all the persons involved in the killing of AKA to serve as a deterrent to criminally-minded individuals who cut short the lives of talents at their prime. The crime deterrent is for criminals to know that there is a big chance for them to be arrested, prosecuted and convicted; we strongly call for justice to be sufficiently served in this case.
"However, this is also a call to the governments of various countries across the continent of Africa to react to this gruesome killing by addressing the challenge of the proliferation of small arms. The trend of arms proliferation in Africa has had an impact on the continent's internal security, which has led to violence and the deaths and injury of thousands of innocent citizens including our music stars and we encourage steps that will lead to the protection of the lives of our talented stars.
"Our ideals include using the platform of AFRIMA to promote the strength of Africa and tell a positive story of the continent and we believe we can tackle poverty, inequality, unemployment, climate change and other challenges bedeviling our dear continent through music but the lives of creative talents should be protected to fully realise these lofty dreams," he said.
Similarly, speaking on AKA's killing, AFRIMA's Country Director, South Africa, Lekunutu Seboko, said the government of the country must back up its promises and assurances with concrete action by solving the murder case in good time. He believes bringing the perpetrators of the heinous crime to book will deepen the trust and belief in a better future for not only the music stars in the country but all South Africans, where they can feel safe and secure in their homes and communities.
"AKA's sudden death is a deeply disturbing tragedy and development in South African music; the ghastly manner of his death has had international reverberations and our government must endeavour to bring his assailants to book to prove to the world that we indeed operate a system that uplifts justice and sanity.
"Undoubtedly, the African music landscape is diminished by his untimely death; but it is now the responsibility of South African authorities to ensure that justice prevails. We understand that some arrests have been made, but the process of bringing everyone connected to his death to book must be swift because justice delayed is justice denied," he said.
AFRIMA also reacted to the sudden death of another South African rapper Costa Titch who died in March while performing on stage.
Dada said the invaluable contributions of Costa Stitch, whose real name was Constantinos Tsobanoglou, and AKA to Africa's creative and music ecosystem would be sorely missed.
He added that African music was yet to come to terms with the sudden demise of the two great artists, describing them as true musical giants whose incredible songs and voices touched countless lives.
He added that AKA set the bar high for South African hip-hop just as Costa Titch took it up a notch and the two superstars collectively and collaboratively projected African music and culture on the world stage with many songs they did together.
He added that the two music icons were prominent figures in the AFRIMA community, recalling that AKA was a winner while Costa Titch won multiple nominations.
Dada said: "The deaths of AKA and Costa Titch will continue to cause significant reverberations across the African music fraternity because their contributions to the art were simply magical. Their music, messages, and successes gave hope to young Africans mired in poverty, violence, and uncertainty. Their works did not only elevate the hip-hop genre to the mainstream of South African music but impacted the global music audience in a manner that deepened the acceptance of African music and culture on a large scale.
"Their losses are personal to us in AFRIMA because they have been part of our journey. We recall that AKA won the Best African Collaboration award in the 2015 edition of AFRIMA for his effort on 'All Eyes on Me' which features Burna Boy, Da LES and others, while Costa Titch got a historic six nominations in the recently held 2022 edition. The greatness of their crafts is still being acknowledged even in their graves.
"We are still sombre and sad about their sudden departures. They inspired the whole of our continent; full of faith, courage, and strength, they have left a huge void in the music industry and their invaluable contributions to the African music ecosystem would be missed forever."