Senior Special Assistant to the President, Orelope-Adefulire In Touble over N26.9bn SDGs contracts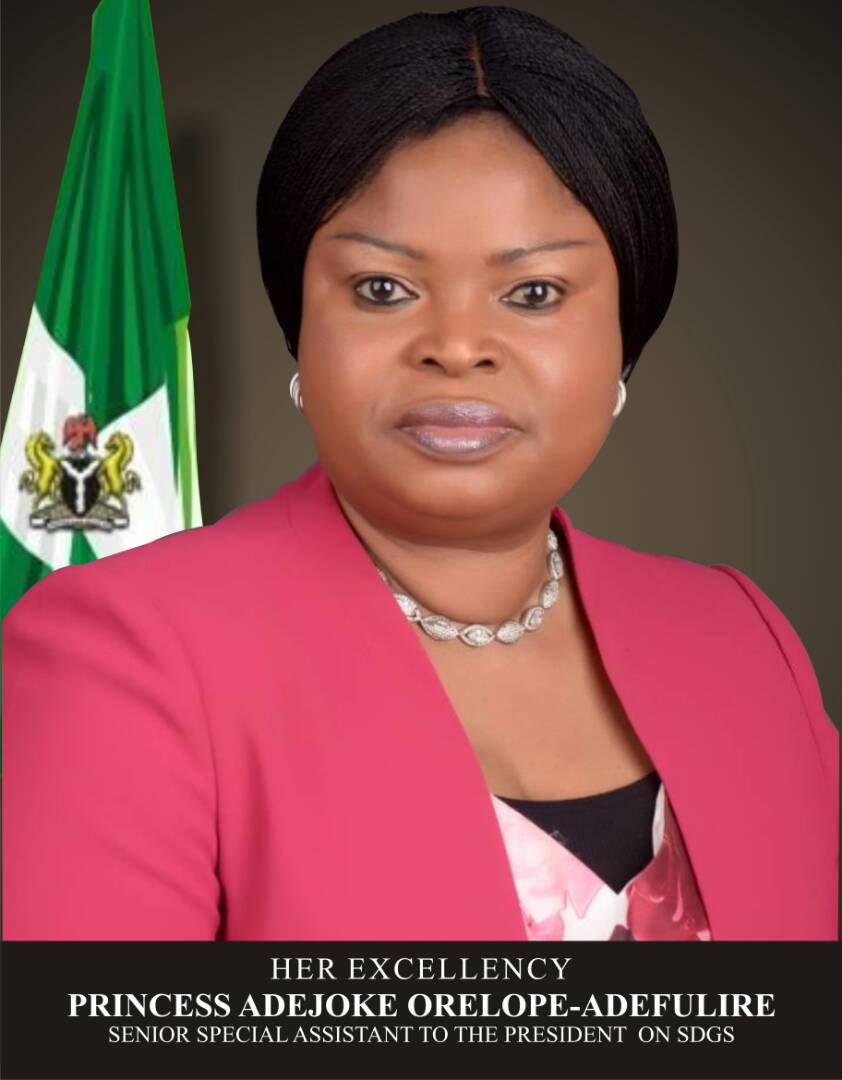 Demand for explanations on how the Senior Special Assistant to the President on Sustainable Development Goals (SDGs), Adejoke Orelope-Adefulire, expended public funds on covid-19 and N26.9billion worth of contracts caused arguments among members of the House of Representatives.
The occasion was the budget defence hearing by the House committee on SDGs led by Mr. Rotimi Agunsonye (APC, Lagos) on Thursday. Mrs. Orelope-Adefulire is a former deputy governor of Lagos State.
There was back and forth between the Chairman and members of the Committee as all efforts to get the SSA to respond to certain tough questions on details of expenditure for projects were stampeded.
This is not the first time the chairman of the committee would appear to be shielding the SDGs aide from thorough scrutiny as he had in June this year, issued a statement dismissing reports of alleged financial impropriety.
The presidential aide, on the other hand, believes her office is doing well in delivering on its mandate.
While, reviewing the 2020 budget of the SDGs, the President's aide disclosed that a total of 459 contracts amounting to N26.851bn were awarded in 2020 with N3.009bn so far paid to contractors and the percentage of performance put at 11.2 percent.
The lawmakers however expressed reservations that individual contract sums were not attached to the projects executed as claimed by the SSA.
Orelope-Adefulire could not disclose how much was spent on the supply of 502,000 face mask, 4,033 specialised hospital beds, 1502 desktops and construction of 1578 classroom blocks fitted with furniture.
Other contracts for which the SSA could not disclose the contract sums are: supply of 1,196 motorcycles, 2,407 grinding machines, 2,500 sewing machines, 1, 134 50kg fertilisers, 1,315 bags of rice and 1,961 bags of 100kg rice.
Earlier, the SSA told the Committee that all projects under her agency as appropriated for in the 2019 budget were completed and fully paid for.
"We do not have any ongoing project for 2019. We do not have any abandoned or uncompleted project. No contractor is currently being owed", she stated.
While giving an update on the 2020 budget performance, she noted that the Covid-19 pandemic and lockdown hindered progress and performance such that most of the projects were still ongoing.
"The 2020 budget performance can be said to hanging due to the Covid-19 pandemic, Nigeria like most countries were affected so it affected our performance. In fact, the lockdown affected us, although we have done all our procurement process, so some projects have already been executed while some are still ongoing. We have completed all our procurement but the payment is ongoing. We have paid N7.5 billion. The problem this time around is procurement is very slow", she said.
Consequently, members took turns to pick holes in both the document and oral presentation made by the SSA.
According to Mr. Ozurigbo Ugonna representing Isu/Njaba/Nkwerre/ Nwangele federal constituency of Imo State, "we would like to know why there is no allocation for Special intervention Projects. Why are we seeing zero, zero everywhere. Does this mean the SIPs are not important? The 2020 special intervention funds nothing has been released or done with just one month to the end of the year. Meanwhile, every other item has gotten funds except that (SIPs) why?"
But just as the SSA was about responding, the chairman of the Committee intervened and requested that she should be given opportunity to make her 2021 budget presentation. He also then said it was not the fault of Mrs. Orelope- Adefulire that there were no releases for projects.
"On the issue of special intervention please colleagues let us calm down. It is not her faut that SIP has not gotten releases, if she does get releases there is nothing she can do. Again honourable colleagues, I will crave your indulgence to allow her to finish presenting the 2021 budget", Agunsoye defended.
Another member, Mr. Bede Eke (PDP, Imo) asked: "We want to know if you got any releases concerning Covid-19 and if you do how was it shared, we want to know the method of distribution?
Mr. Gogo Bright Tamuno, representing Okrika/Ogu-Bolo federal constituency of Rivers State, however raised concern over the non-inclusion of Rivers State in all the programs and projects as captured in the SDGs 2020 budget.
The SSA revealed that: "We work base on releases and if nothing was released there is nothing we can do. The fault is not that of SDG but that of the Minister of Finance. We have just few members that domiciled their zonal interventions with us and we have all implemented them. I want to plead that when we are done with this meeting we can sit down to crosscheck."
Disagreement continued amongst members as some insisted they need more detailed explanation on the 2020 budget performance of the SDGs office before they can progress to 2021 proposals.
On the question on exclusion of Rivers state from the distribution of covid-19 palliatives, the SSA said: "We don't have special funding and we didn't get any. What we did as regards Covid-19 was done equally with our budget, there was no additional funding. Because we are an interventionist agency. We provided 100 beds and facemask for every state except Rivers state because it does not cooperate with us. I don't really know what the problem is if we take anything to them they don't accept. But I'm making out time to meet with the governor."
Day Of African Child 2021: Evolving Women in Politics (EWIP) Celebrates With African Children…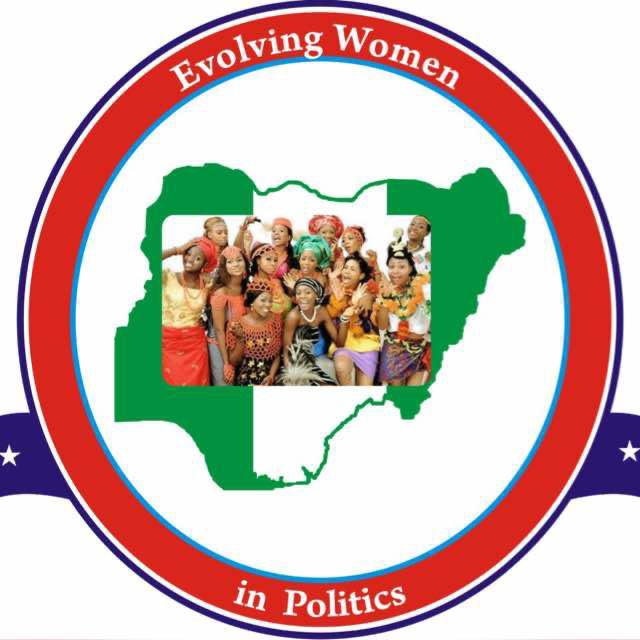 On June 16, 1976, in Soweto, South Africa, about 10,000 black school children marched in a column more than half a mile long, protesting the poor quality of their education and demanding their right to be taught in their own language.
Hundreds of young students were shot – the most famous of them being Hector Pieterson, who died at the age of 12. More than 100 people were killed in the protests of the following two weeks and more than 1000 were injured.
This act left a big impact in Africa and, as a result, all African countries decided in 1991 to commemorate this day each year as the Day of the African Child.
The African Union leads the process and initiates the theme for each year, which all member countries adapt and celebrate in their respective countries.
Kenya has not been left behind and since 1991 the day has been celebrated by Kenyan children holding duty bearers to account by presenting memorandums that articulate their issues in line with the theme.
The Evolving Women in Politics EWIP, in Nigeria, has chosen to celebrate with the African children this year as a sign of unification with other African countries.
The general objective of the celebration of the DAC is to call attention to the linkages between the Sustainable Development Goals and the African Children's Charter.
According to the Vice President of EWIP, Hajia Raliat Anako Abdulsalam Founder of the Raliat Anako Abdulsalam Foundation (RAAF), The goal is to inspire states to accelerate efforts towards realizing all children's rights as provided by the African Charter on the Rights and Welfare of Children, as a contribution towards accelerating the promotion and protection of all children's rights in Africa.
She added that this year 2021, it aims to set out the relevance of the 2030 agenda for sustainable development for children in all countries on the African continent.
President of EWIP, Hajia Fatima Bello, CEO of Jumrash Aso Oke, added that this year's celebration of the DAC provides a platform to reflect on the African continent's flagship development agenda – Agenda 2063, the Committee's Agenda 2040, and how they apply to children in Africa today.
BY: SUNDAY ADEBAYO
THE RISING PROFILE OF 'TEEMARK LIMITED' UNDER NEW MD/CEO- TAIWO FUNMILOLA ADENIKE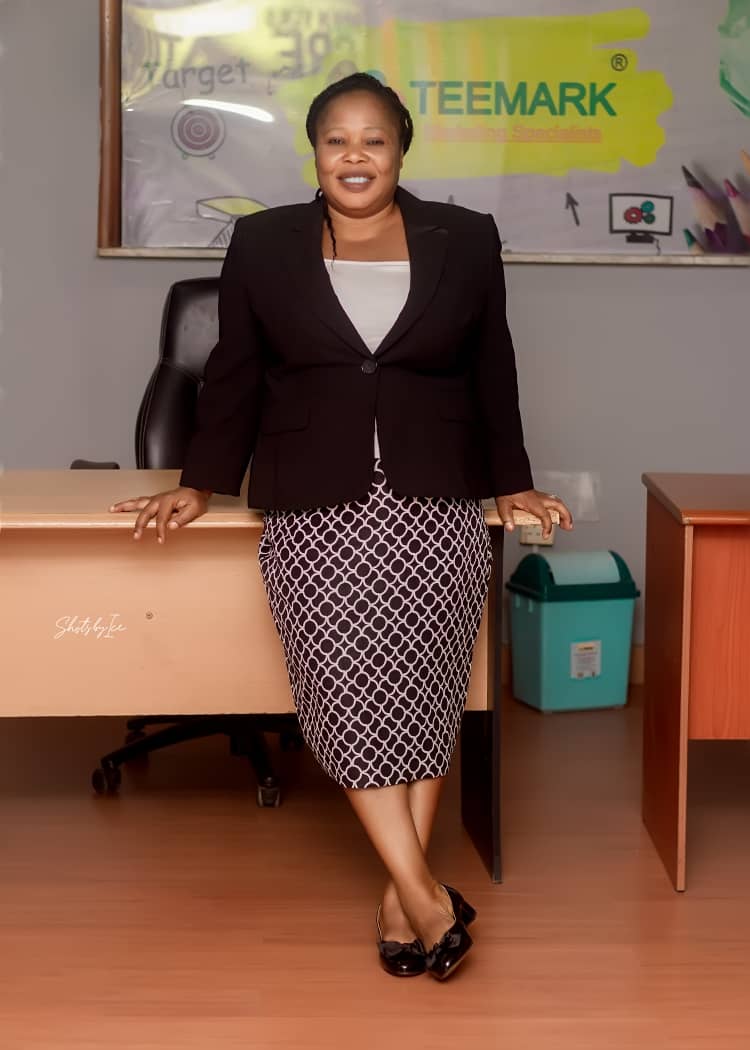 Teemark Limited has been fully rebranded under the new management and leadership of Mrs. Taiwo Funmilola Adenike the unassuming educational guidance and counseling professional and one of the leading prolific writers, bestselling authors and speakers in conferences and seminars around the world.
She became the MD/CEO of Teemark Limited after the demise of the founding chairman, Dr. Taiwo Adebayo Ayodeji who is a renowned digitalized marketing communication and brand development management consultant in the foray of Africa and Europe.
From the onset, Mrs. Taiwo Funmilola Adenike started the company Teemark Limited, with her goal-getter husband Late Dr. Taiwo Ayodeji in March 1997. And, she has been an instrument to the growth and development of the organization over the years.
Information available revealed that Teemark Limited is an all-round marketing communications consultancy hub with a strong passion for pinpointing and cultivating strategic business prototypes to help their esteemed clients' target, attract and retain sustainable businesses through the various communications briefs/projects they execute on their behalf.
The vision of the organization is to be the ideal marketing communications, advertising management, events, entertainment and branding solutions provider firm in Nigeria and beyond.
The rebranded company that has taken the business to the next level specializes in the new wave of digital advertising using diverse technological base channels to create strategic awareness for brands and healthy growth in an era of business uncertainties.
Believe it or not, the outstanding mission is to continually add value to their clients' personalities and businesses in the short and long term whilst making every client's project they handle a memorable one by bringing dreams to life.
The niche offering of the marketing specialists and communication arm of Teemark Limited involves advertising, branding, event management, brand activation, large format printing, media relations, content development, public relation, general printing and publications.
Teemark Limited resource team includes; seasoned professionals in the art and marketing of ideas generation for brand growth and clients memorable experiences. Other attributes include diagnosis of brand challenges, marketing research based on terms and conditions and partnership relationship in building client/consumer community.
According to Mrs. Taiwo Funmilola Adenike, the Managing Director/CEO, she said: "We are fond of doing what is right no matter what to deliver great services to our clients and with updated ideas to help brands remained competitive in the market place."We are a highly creative advertising and marketing agency you can trust in this part of the world."
She further emphasized that the company approaches all projects with one thing in mind 'Creating a target experience for returns on capital employed (ROCE)'.
The talk of the town headquarters of Teemark Limited, a business solution provider, is strategically located at 8, Agboola Aina Street, Off Toyin Street, Ikeja Lagos.
Other companies and publications affiliated to Teemark Limited Group are Great Steps; general printing firm, Peniel Oat Book House; publishing company and Teemark Travels & Tours in Nigeria and Kenya.
Prominent Businessman and Politician Abisoye Fagade Loses Mum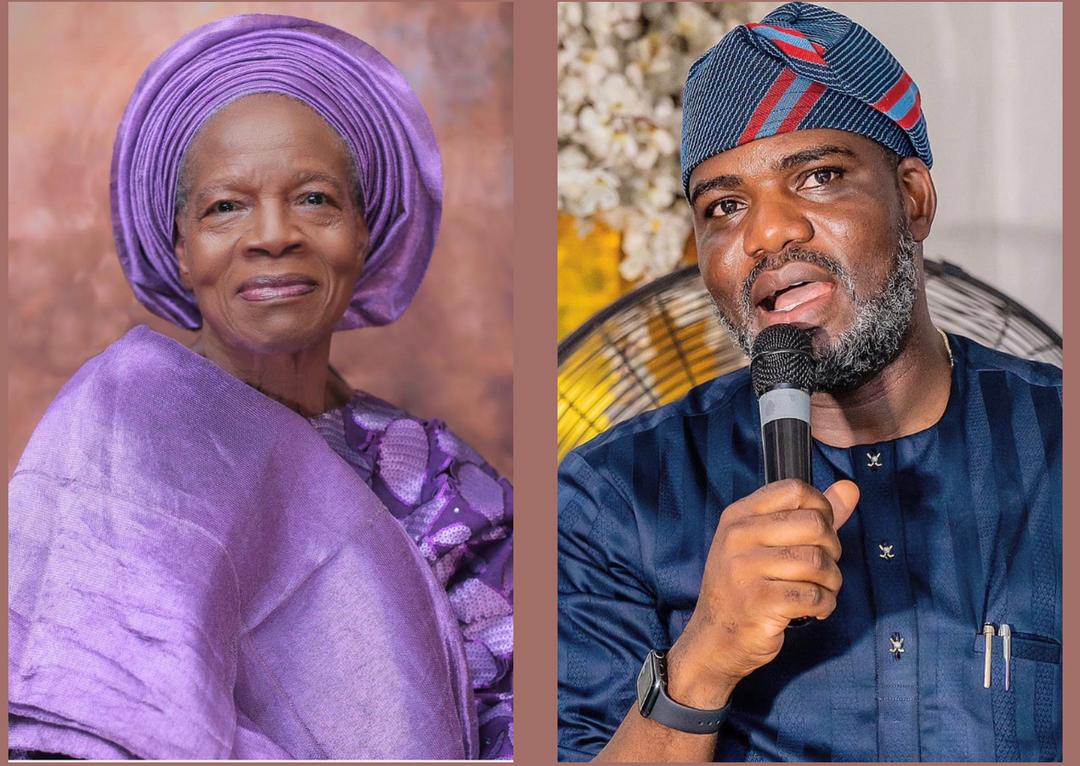 Abisoye Fagade, prominent businessman, PR guru and new age politician, is bereaved.
His mother, Deaconess Comfort Omoladun Fagade, died on Sunday, June 13, 2021, after a brief Illness.
She was aged 78.
Fagade, the CEO of Sodium Group and convener of Oyo Si Ma Dun, OSMD Network Summit, took to his social media handles to mourn his mother.
According to him, "Goodnight Mummy. You were a mother indeed, an Abiyamo tooto. You were my teacher, my prayer champion and my intercessor. You were so beautiful in and out. Thank you for everything. Adieu, Mummy mi."
A devoted Christian and doting mother, Deaconess Fagade trained as a teacher, where she distinguished herself as a professional with selfless focus and instinctive humanitarian mission.
Upon her retirement from the teaching service as an headmistress, Deaconess Fagade devoted the rest of her life to the service of God, the church, her family and humanity.
A native of Ibadan, Oyo State, she was widowed after the death of her husband, Pa David Oladokun Fagade, in August 2005,
Deaconess Fagade is survived by six children and many grandchildren.
Her burial ceremony has been slated to hold on August 5 and 6, 2021, in Ibadan.