Exposed: Untold Story Of How Justice Sola And Dupe Oguntade's 17yr Marriage Hit The Rock (Part 2)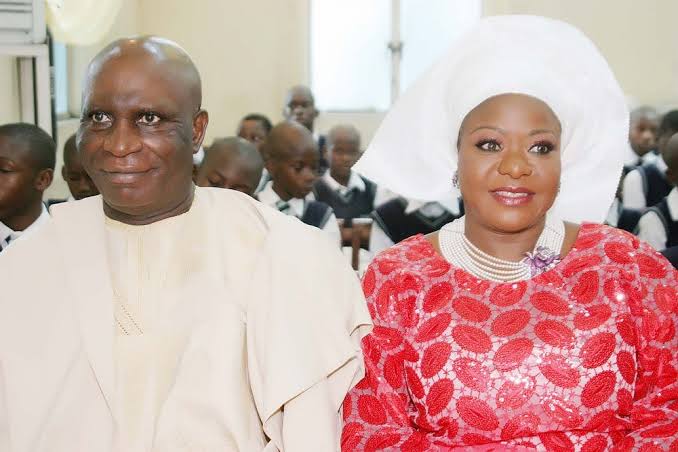 So, where is the perfect marriage? Since 2003, erudite jurist, High Chief, Justice Adesola Oguntade, and his beautiful wife, Modupeola have been a pair to behold. They have caught a picture of that adorable, perfect couple made for each other. Justice Oguntade (retd) was 63 when he married Dupe. The former justice of the Supreme Court was then already married with children. Dupe who then was in her early 40s, had left her former marriage that produced three sons. Their union quickly spiraled into something like a 'marriage made in heaven'. The Oguntades looked like your dream couple, always smiling and looking happy, but away from the poking eyes of the public, they were threading on a garden filled with thorns. For 17 years, they were rolling on a ticking time bomb!
The last time the Oguntade had another great showing was back in March this year when they gathered high and mighty together in London for the celebration of the 80th birthday which would arguably be the party of the year. But the party appeared to be more of a send forth for the erudite man of law as he thereafter lost his bid to get another term as Nigeria's High Commissioner to the United Kingdom (the post he got in 2017). It also marked the beginning of a hot battle that later ended in the couple going separate ways. Today, Modupe has moved to a new apartment in Lagos after her retired Justice hubby gave her the marching orders.
The development has since exposed the long family wars that have been going on within the Oguntade household, particularly the one between the children from Justice Oguntade's first wife and their stepmom, Modupe. Justice Oguntade and his second wife did not have a child together. So, a crisis that erupted immediately after the London party, later escalated (after they returned to Nigeria) into what has brought that flamboyant and adorable marriage of 17 years to a halt!
Read the full details of all that transpired here
Detailed Story Of The Storm That Ruined Justice Sola And Modupe Oguntade's 17yr Old Marriage
Bukola Saraki Finally Forgives Sister, Gbemisola Saraki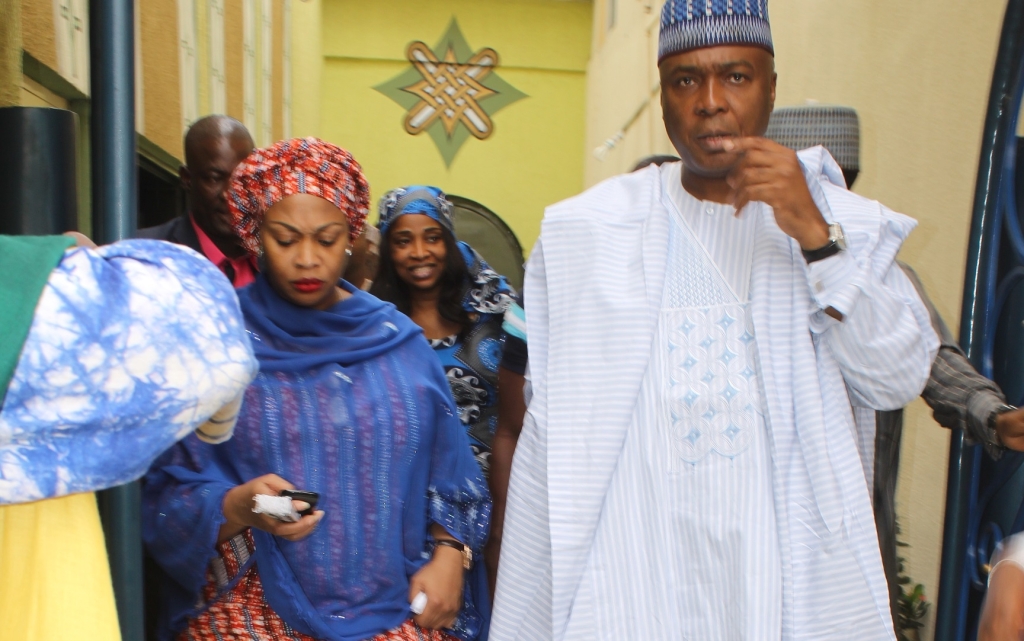 After a long while, most wounds eventually heal.
This is evident in the peace recently found by siblings Gbemisola and Bukola Saraki.
The duo declared war on each other several years back when the former Senate President chose to create his own political structure rather than follow that of his father, late Olusola Saraki.
The situation thus saw the duo charting separate political courses, as Gbemisola remained with her father.
Saraki eventually became lord over Kwara State politics with his candidate Abdulfatah Ahmed winning the gubernatorial election while his sister's political career went into limbo.
Since then, the duo has been at daggers drawn, cutting at each other at every opportunity.
Several efforts geared at seeing both of them sheathing their swords failed, as they hardly saw eye-to-eye during their father's burial.
However, they appear to have made peace with each other, as they were recently spotted at the 8th fidau prayer anniversary of their deceased father smiling with each other.
Regina Daniels Mum, Rita Daniels Dragged For Wearing Bum Short In Public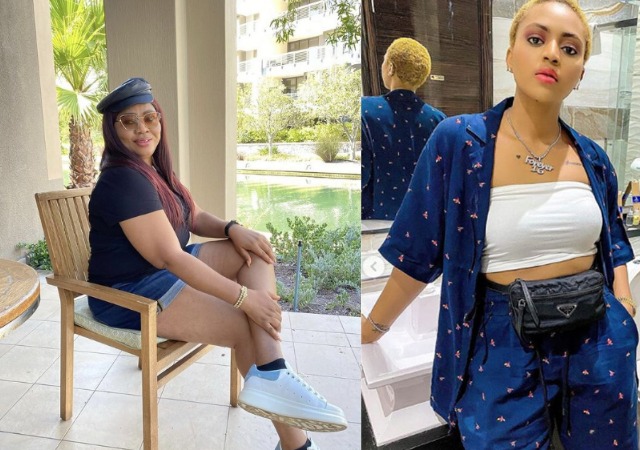 Rita who is currently under the care of her billionaire 60-year-old son-in-law took to Instagram to share a photo of herself look 16.
Sharing the photo, she captioned it;
"The day you plant the seed is not the day you will eat the fruit."
While the multitudes are showering Regina Daniel's mother all the love in this world, an Instagram user lambasted Rita for giving out her daughter to an old for the benefits attached.
He wrote;
"That's why you seed your little daughter into the life of 70 plus old man so that you will be eating fruits, some of your mates are living happily with their husbands, you're here wearing bomshort on IG, sugar mummy."
God Forbid I Marry A Man Who Tweets Like You – Toke Slams Reno Omokri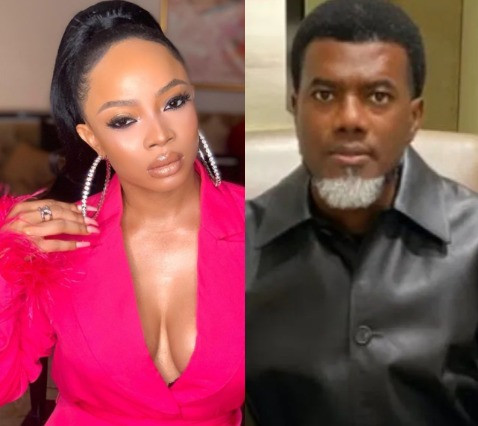 Reno Omokri had in a Tweet on Monday held the former 1st lady Maryam Babangida (the late wife of former Nigerian military president, Gen. Ibrahim Babangida) in high esteem over her natural beauty and in the process blasted slay queens who are divorced.
Toke Makinwa who probably felt hit by the statement took to her page to give a direct response to Reno Omokri.
She wrote:
"Wow, at your age? Your wife and kids must be cringing for you, such an embarrassment. "Divorced" is nothing to shame anyone for, life happens. People like you are the reasons why a lot of people stay in unhealthy situations and lose their dignity and in some cases their lives.
"Enough with the divorce shaming of Anyone, I don't see a divorced man being shamed for living his life after his failed marriage, people like that clown Clown face are probably in unhealthy marriages too. God forbid I marry a man who tweets that kind of garbage, sighhh.
"You can celebrate a version of beauty without putting another down, you don't have to meddle in women's business too. If you have a daughter I hope she gets the courage to never deal with a man as uncouth as you, stop with the misogyny.
"Dragging my divorced slay queen naked ass back to my holiday and waking up to the most beautiful view. In my bed and outside my room. Love and light."