Revealed: Jide Zeitlin, Nigerian-born CEO Of Tapestry resigned over love affair Scandal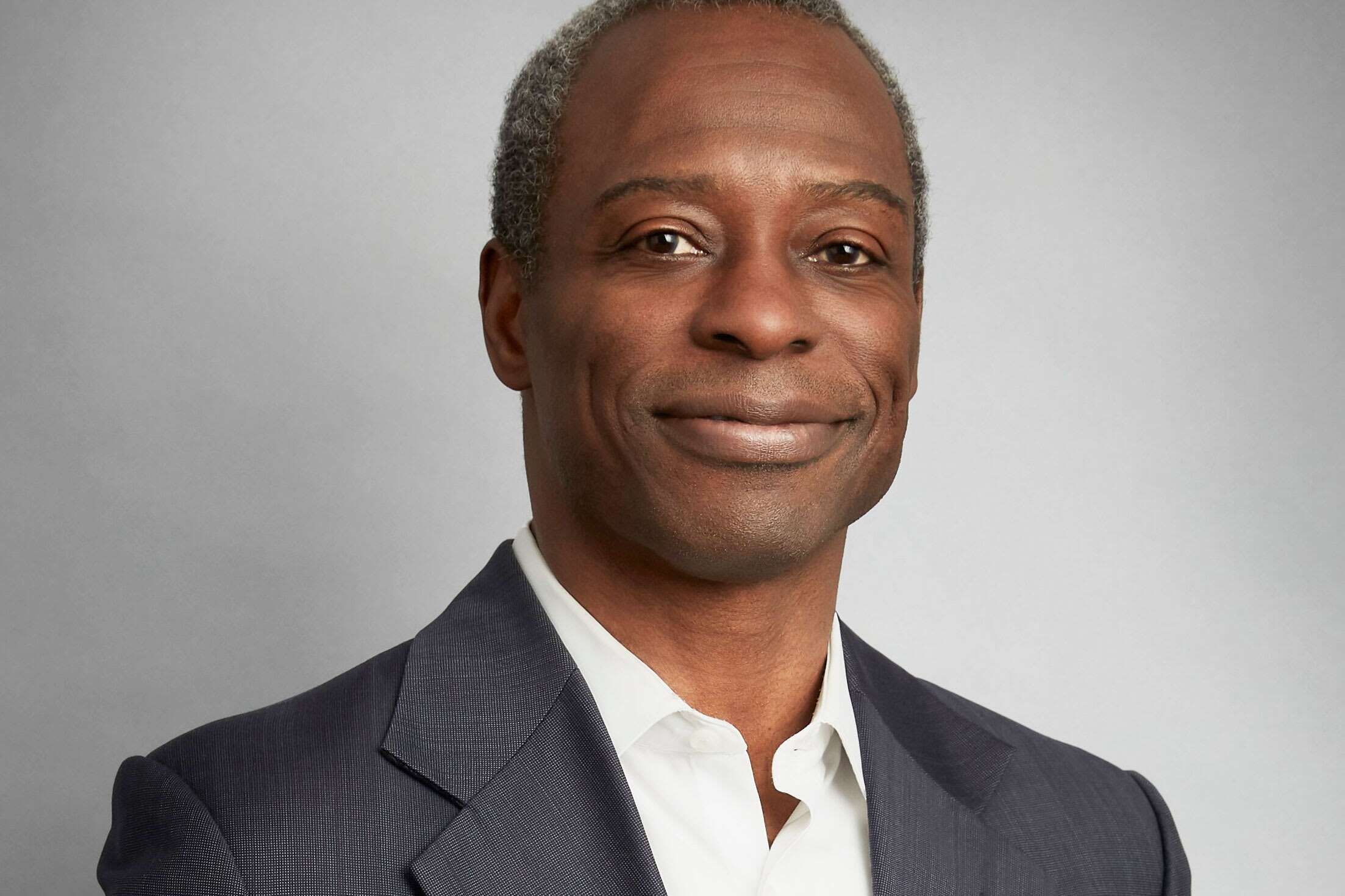 The allegations began after a journalist William Cohan approached him to write a profile.
Jide Zeitlin, the Nigerian-born CEO of $3.7 billion fashion house, Tapestry which houses fashion brands including Coach and Kate Spade with revenues of $6 billion in 2019 announced his resignation from the company on Tuesday.
Since news broke of his resignation, reactions have increased on social media mostly expressing support for the former Boss of Tapestry.
Former Executive Chairman of the Federal Inland Revenue Service (FIRS), Mrs. Ifueko M. Omoigui Okauru, acknowledged her support for Jide Zeitlin saying, "you will go through this" on the LinkedIn statement.
Other commenters highlighted the personal vendetta by William Cohan on Jide Zeitlin and showed support for the Nigerian born CEO.
"If what he says is accurate, he needs to stay and fight. Then counter-sue. To resign makes no sense" says Trish Duff, Senior Executive Recruiter at Executive Hiring firm Amotec.
"This news has truly saddened me and I can't help but think that this is largely due to the stand you've publicly taken in the world of diversity and inclusion, specifically siding with the Black Lives Matter movement. With that said, seeing that our leadership is once again whitewashed, it makes it very hard to believe that the work you started will be continued." Former Colleague and Senior Manager at Coach, Karina Stephens .
Most of the reactions are comments in an article written by Jide Zeitlin explaining his side of the scandal.
Another commenter Martha Littlejohn applauded his decision to come forward to express his own opinion. "I can only applaud all of your actions dealing with your current challenges. To me, one of the most troubling signs of the times is the inability of so many to even consider time and context before slandering and trying to destroy folks. At the end of the day, we are all only human. And prominent folks (like Alexander Hamilton) have made mistakes throughout our history. We seem to have lost the ability to be dispassionate and fact-based about our disagreements."
The news of his resignation came as a shock to many as Jide Zeitlin is one of just 4 Black executives serving as CEO of a Fortune 500 Company. Jide Zeitlin highlighted issues stemming from a past relationship he had with a woman and not with any criminal wrongdoing during his time at Tapestry.
Mr Zeitlin revealed this in a LinkedIn statement after allegations of an "inappropriate relationship with a woman" during a photography pursuit were made while he was going through a congressional process after he was nominated for Ambassador to the United Nations by former US President Obama, 11 years ago.
He revealed that he had interests in Photography due to the nature of his father's job as a Foreign Correspondent. Jide Zeitlin also said that he did not "use power, wealth, or position to further that relationship", and that the relationship started and finished 13 years, adding that his resignation as CEO "had nothing to do with my role at Tapestry".
The allegations began after a journalist William Cohan approached him to write a profile for "Airmail an online periodical edited by Graydon Carter". He said the writer wanted to run a profile on Jide's life from his origins in Nigeria to his stint at Wall Street with Goldman Sachs and later on to Tapestry.
"I initially declined Cohan's interview request as I believed it was too early in my tenure as CEO. Over a number of months, Cohan was dogged in his pursuit of an interview and I ultimately agreed to sit down with him," he said.
"It was not until a few months later, roughly six months ago; it became clear that Cohan's article might include allegations that were made 11 years ago during my U.S. Senate confirmation process when President Obama nominated me to be an ambassador to the United Nations. "
"Cohan's inordinate focus on this dated matter was and remains odd and unsettling".
He said that he had been working with advisors and legal counsel the past month to understand the reasons behind the allegations and that he has been advised that Cohan's motivations "is something other than simply a journalist in pursuit of truth". Cohan has refused to dialogue with his spokeswoman and sent e-mails to Jide's close friends which an investigation has revealed that the emails were embedded with tracking software. His coworkers at tapestry also received similar emails embedded with the same tracking software.
"It is hard to reach any conclusion other than that Cohan crossed the line in his pursuit of this story. I do not know if his agenda is financial, political, or in this age of social justice if he is driven by some other motivation," Jide said.
He revealed that he suspects Cohan may have approached the woman he had a past relationship with, to commence an outreach to other news outlets, and also expects Cohan to redouble efforts to prove he has a flawed character.
He said, he came to the realization that the distraction of the character assault and investigations would distract him from his job as CEO, and that he deeply cares about the company, However, "The last thing I want is to add to the uncertainty each of you is already facing due to Covid-19 and the economic downturn".
William Cohan says in his own article that Jide Zeitlin's contract with Tapestry stipulates that he has never been subject to any sexual misconduct and any acts or omission would have a negative effect on the Tapestry brand which would be a cause for his termination. Citing Jide's resignation when Tapestry's lawyers got involved.
Born in Nigeria to a single mother, Jide Zeitlin was adopted by an American family at the age of 5, who he says "believed they could help me access a decent education and of course, a whole different life". He grew up in Nigeria and the Philippines before settling in Cambridge, Massachusetts with his family.
He obtained a Bachelor's Degree from Amherst College in Economics and English before moving to the Harvard Business School for his MBA. He later worked in Wall Street for Goldman Sachs, rising to a partnership role and earned over $100 million when the firm went public.
He joined Tapestry 14 years ago becoming Chairman of the board in 2014 and CEO in 2019, where he says he has been implementing a "multi-year growth agenda for Tapestry's global house of brands, Coach, Kate Spade New York and Stuart Weitzman".
He has also served on the board of Nigeria's Sovereign Investment Authority (NSITF) since 2012 as Chairman.
Tapestry announced revenues of $6 billion in 2019, with 71% of revenues from the Coach brand at $4.3 billion.
" Jide, it has been an honor and a privilege of working under your leadership. Thank you for telling your story and not allowing the outside narrative to persist. I applaud your honesty and humility. Furthermore, I am grateful for the time you spent curing our fears of the current state of our world and shaping our new Tapestry ideas and strategies," says Carmen Williams, another ex-colleague and General Manager at Coach.
Source: Nairametrics
Just In: UNILAG Governing Council Sacks Vice Chancellor Professor Oluwatoyin Ogundipe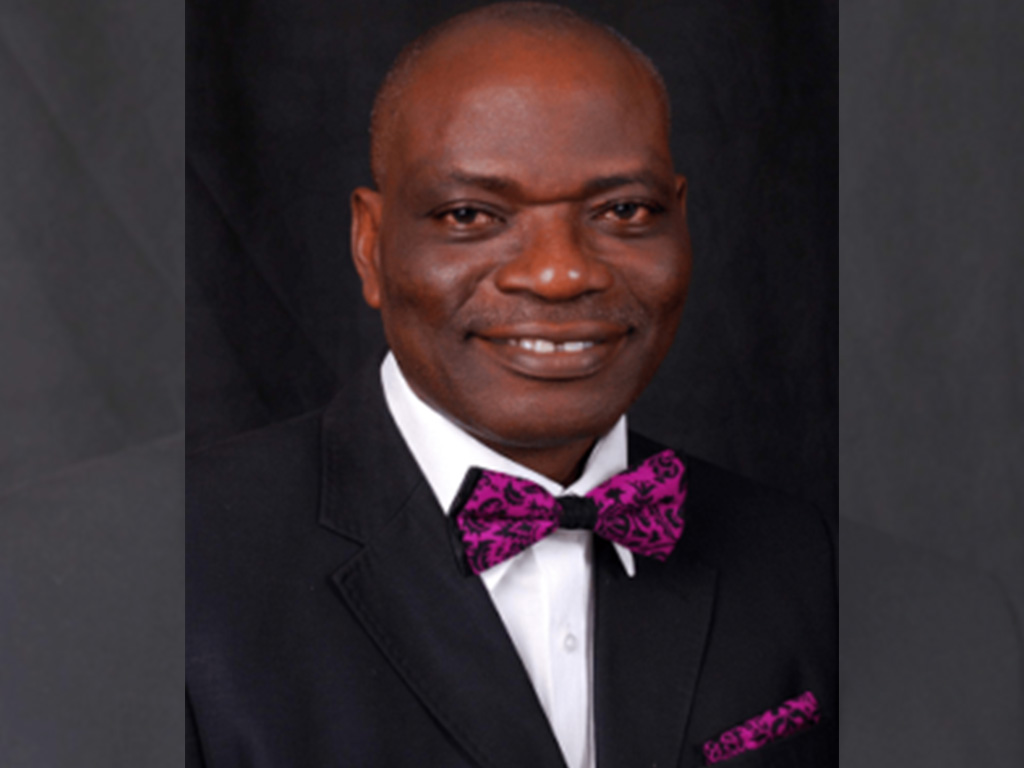 The Governing Council of the University of Lagos, UNILAG, on Wednesday removed Professor Oluwatoyin Ogundipe as the vice-chancellor of the institution.
Professor Ogundipe was removed following the council's meeting held at the headquarters of the National Universities Commission, Abuja.
The meeting was presided over by its Pro-Chancellor and Chairman of Council, Dr. Wale Babalakin (SAN).
READ ALSO: Lagos Poorly Represented In Federal Controlled Public Institutions– Sanwo-Olu
11 of the 12 council members at the meeting were said to have voted for the removal of Prof. Ogundipe.
He was accused of financial impropriety and gross misconduct.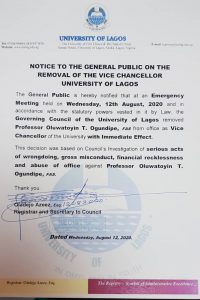 WE ARE WITH YOU ON THIS JOURNEY, SPEAKER OBASA'S LAW SCHOOL COLLEAGUES SAY.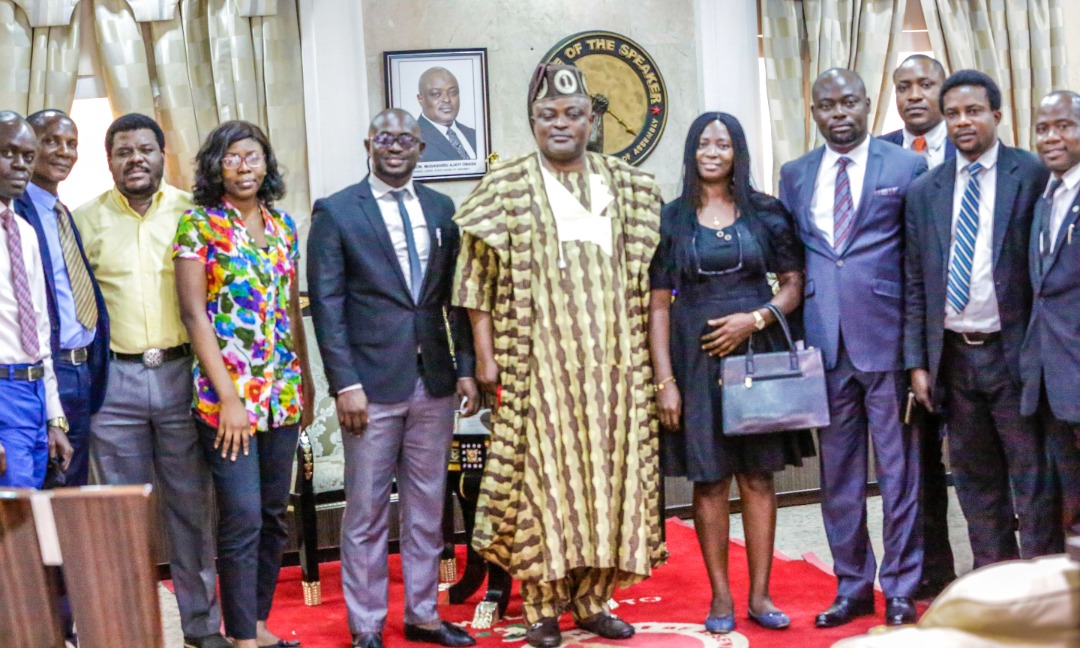 The Nigerian Law School, Victoria Island, Lagos colleagues of Rt. Hon. Mudashiru Ajayi Obasa, Speaker, Lagos House of Assembly, has promised to support him in his political journey as well as constantly set the record straight where necessary. The lawyers made the promise when they paid the Speaker a solidarity visit on Tuesday, August 11, 2020, at his Lagos House of Assembly office. The lawyers lamented the damage fake and unverified news has done to Nigerians. They said the solidarity visit, apart from standing with him, was an opportunity to confirm that Obasa, graduated from Law School against claims by an online medium, Sahara Reporters. They presented to the Speaker copies of Nigerian Law School Year Book – 2008-2009 which contains names and pictures of members of that year set including that of the Speaker which was on page 214. Obasa thanked the lawyers for the visit and told them he was unperturbed by the fake stories.
NDDC: Pondei lists contracts allegedly paid under 'duress' to get budget approval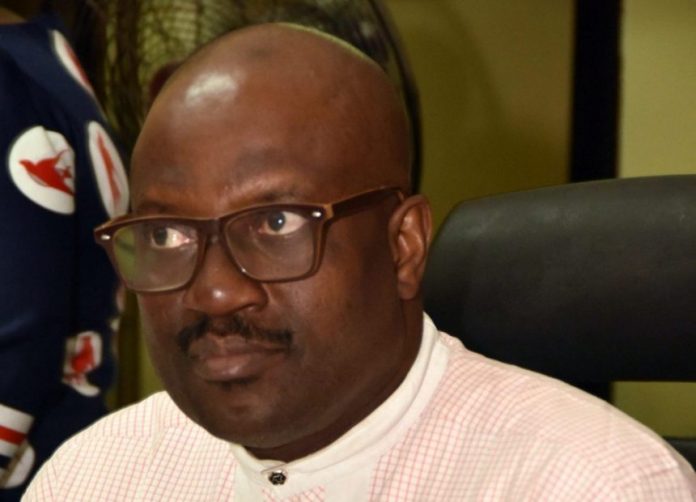 The Acting Managing Director of the Niger Delta Development Commission (NDDC), Prof. Kemebradikumo Daniel Pondei, weekend, listed some of the contracts the Commission was allegedly coerced to pay by the National Assembly before its 2019 annual budget could be harmonized.
He alleged further that some Lawmakers, especially members of adhoc Committees held the Commission hostage over the years with the annual budget approval.
According to him, most of the contracts they were arm-twisted to pay, "were never done or sometimes, never completed."
Pondei in a statement signed by his Special Adviser on Media, Edgar Ebigoni, listed the contracts and benefitting firms to include; Kith Global Ventures Ltd; Remedial Works at New Ogorode Roads Lot 3, at the cost of N493,684,169.00 and paid on the 17/03/2020, 301 Constr. Ltd; Remedial Works at Nja Road to Akoku Uno Lot 1, at the cost of N350,027,919.80 and paid on the 17/03/2020. Cracked Stone Constr. Ltd; Remedial Works at Ajaolubeti Road Environs Lot 2 at the cost of N394,010,952.10 and paid on the 17/03/2020. Collincrystal Energy Ltd; Emergency at Benin Township Road Lot 7, at the cost of N 431,053.035.20 and paid on the 17/03/2020. Collincrystal Energy Ltd; Emergency at Benin Township Road Lot 3, at the cost of N361,357,276.20 and paid on the 17/03/2020 and Grapik Ltd; Emergency at Umudee Internal Road, at the cost of N207,673,107.70 and paid the 17/03/2020.
Others were, Southland Constr. Ltd; Remedial Works at Umuduru Chukwu Umuorlu Road, at the cost of N518,409,089.30 and paid on paid on the17/03/2020. Southland Constr. Ltd; Remedial Works at Umuduru, at the cost of N519,949,949.10 and paid on the 17/03/2020.
Grandfox Global Services Ltd; Emergency at Ope Road Okigwe LGA, at the cost of N580,438,578.00 and paid on the 17/03/2020. Collincrystal Energy Ltd; Emergency at Benin Town Road Lot 6, at the cost of N348,853,184.60 and paid on the 7/03/2020 and Crism Constr. Building Ltd; Emergency at Eziama Osuama International Roads Isiala Mbano LGA, at the cost of N561,592,377.80 and paid on the17/03/2020.
Also paid were, Argento Ltd; Emergency at Benin Township Road Lot 4, at the cost of N382,805,411.60 and paid on the 18/03/2020. Two Rocks Cont. Ltd; Remedial Works at New Ogorode Road Lot 4, N500,875,848.00 and paid on the 18/03/2020. Elkan Zibson Ltd; Emergency Repairs of failed and unmotorable sections of Ezumoha Internal Roads Isiala Mbano LGA, at the cost of N531,150,414.29 and paid on the 19/03/2020. Cracked Stone Constr. Ltd; Remedial works on Failed and Unmotorable sections of Benin Township Road Lot 8, at the cost of N417,806,787.01 and paid on the 19/03/2020. PDH Global Logistics Ltd; Emergency Repairs of Failed and Unmotorable sections of Umuezuo Umuagbavu Road Remedy Failed and unmotorable sections of Chikwe Orlu Street Environment, at the cost of N543,247,587.35 and paid on the 20/03/2020. Aritel Oil and Gas; Remedy Failed and Motorable sections of Chikwe Orlu Street Environment, at the cost of N550,100,132.34 and paid on the 24/03/202.
Dis Concept and Solutions Ltd; Urgently Remedy Failed and Un motorable sections of Jessy and Jenny Road off peter Odily Road PHC, at the cost of N476,794,367.22 and paid on the 26/03/2020. Ogugo Concept and Solutions Ltd; Emergency Repairs of Failed and Unmotorable sections of Environs Yenagoa LGA, at the cost of N300,029,695.14 and paid on the 26/03/2020. Webster Global ventures Ltd; Instruction of emergency Repairs of failed and unmotorable sections Benin Township Road Lot 2 Oredo LGA, at the cost of N357,242,054.35 and paid on the 26/03/2020. Webster Global ventures Ltd; Remedial Works of Failed and unmotorable sections of Akuku Illah Road Oshimili North LGA, at the cost of N 463,489,890.13 and paid on the 26/03/2020 and Webster Global ventures Ltd; Remedial Works of failed and Unmotorable sections of New Ogorode Road Lot2 Sapele LGA, at the cost of N 466,416,380.71 and paid on the 26/03/2020.
He alleged "this blackmail scheme explains why the 2019 Budget of the NDDC was passed by the NASS Committee in March, 2020", adding that, "we are talking about a budget that was billed to expire in May, 2020. This implication is that the management of the NDDC had only five weeks, to implement the budget of one fiscal year, and present a performance report on the same budget.
"This scheme has continued to play out, because as at this Month of August 2020, the budget of the NDDC for the 2020 fiscal year has not been passed by the Joint National Assembly Committee on NDDC. Sadly, nobody seems to care to ask questions because people are falling for the well-scripted smokescreen playing out in the two Chambers of the National Assembly."
According to the statement, "this document, is among the many others tendered before the NASS Committee, which never saw the light of the day, and which the NDDC Committee were never allowed to speak on, when they eventually appeared before the Committee, during the public hearing. It was based on this evidential claim that the IMC of NDDC staged a walk-out, on the first day they were to testify before the Committee.
"The details of this list can be verified from the Central Bank of Nigeria, through a Freedom Of Information (FOI) request.
"Indeed, the same allegation informed the reason all well-meaning Nigerians urged the Committee Chairman, Hon. Tunji-Ojo to recuse himself from the Chairmanship of that hearing. This is in keeping with the Nemo judex in causa sua, which is a Latin phrase that upholds the principle of natural justice that no one can judge a case in which they have an interest".
It continued that, "it is very unfortunate that against all objective appeals and moral persuasions, Hon. Olubunmi Tunji-Ojo, alongside some other accused members of the House Committee on NDDC, proceeded to hold a public hearing, which was initially slated for two days, being the 15th and 16th of July 2020, but which effectively ran till 20th of the month, only for him to decide, at his own pace and time, to recuse himself from the hearing, on the last day, an action which cast a dark shade on the entire public.
"This is because, the same reason for which he recused himself on the last day was enough for him to steer clear from the matter, ab initio. The foregoing points to a clear fact that the Committee set out to do a bidding, that was never in the interest of the public. They obviously needed a public hearing to tell the public what they wanted the public to hear, rather than the facts of the matter.
"The Spokesperson the House of Representatives, Hon. Benjamin Kalu, on a National Television Programme, recently, admitted publicly, that Contractors often approached Chairmen of the House Committees and the members, to use their office to compel MDAs to pay them. This definitely should be the new height of the abuse of the oath of office they swore, not to allow their personal interest interfere with the discharge of their official duties.
"Recall that since these allegations were first made by the Acting Executive Director, Projects, Dr. Cairo Ojougboh on National Television, Hon. Olubumni Tunji-Ojo has not deemed it fit to discountenance the allegations by way of a law suit".
The statement also gave a detailed breakdown of the contracts which the National Assembly allegedly compelled the NDDC Interim Management Committee to pay before the 2019 budget is harmonized.
– The Nation