How Nigeria Billionaires Gain More Amid Lockdown in Q2, 2020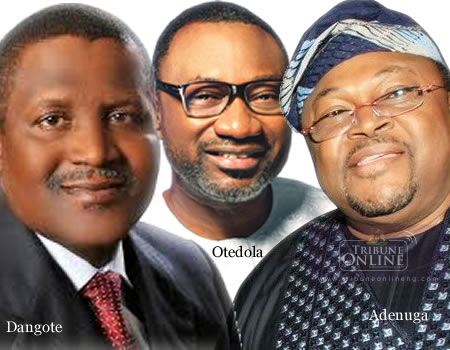 After a dramatic first quarter which ended with the declaration of a nationwide lockdown, Nigeria's billionaires and entrepreneurs entered Q2 2020 uncertain of what the pandemic held for them.
The lockdown and restrictions on inter-state movement had lots of implications for all sectors of the economy, including the consumer goods sector which was allowed inter-state movement. The cost of transportation increased, with implications on the end-cost of the goods.
Amidst all of these, stock trading continued with the usual rise and fall which characterizes the bourse. This article looks at the gains and losses of Nigerian billionaires in the midst of the drama that became a feature of the new normal.
Interestingly, there are major gains across the different sectors except for the oil and gas sector where we see a dip. The reasons for this could be the crisis that we saw in the global oil sector. Let's see the millions lost and gained.
Jim Ovia is not only the founder of Zenith Bank Plc, he is also the largest individual shareholder with 3,546,199,395 direct shares and 1,513,137,010 indirect shares.
His net worth is not quite easy to ascertain, although the shares which he holds and controls in the listed bank are not hidden; hence our ability to ascertain his losses in the quarter.
The stock market opened on April 1 with a share price of N11.40 for Zenith bank shares. At this time, Ovia's total 5 billion shares were worth N57 billion (N57,676,435,017).
After an interesting and highly positive quarter, the share price ended at N16.1 at the close of trading on June 30. With this, the worth of Ovia's shares rose to N81.45 billion (N81,455,316,120.50).
The Delta-born billionaire gained an impressive N23.78 billion in the quarter.
Group MD/CEO of Access Bank, Herbert Wigwe directly owns 201,231,713 shares and indirectly controls 1,157,082,349.75 shares with the bank, summing up to 1,323 billion shares.
As at April 1, a unit of Access Bank share was worth N5.75, putting the worth of Wigwe's 1.32 billion shares at N7.97 billion (N7,607,381,738.25).
When there was a dip in share price in June, Wigwe purchased shares amounting to 7,546,458 shares, and this brings his indirect shares to 1.129 million shares.
In addition to the 201,231,713 shares which he directly owns, Wigwe now has a total of 1.33 billion shares under his control.
At the close of the quarter, on June 30, Access Bank shares closed the trading day with a unit share price of N6.55.
The market value of Wigwe's 1.33 billion shares (both direct and indirect) grew to N8.7 billion (N8,715,229,367).
Within the three-month period, Wigwe gained N1.1 billion (N 1,107,847,628.75) in his Access bank shares, from the appreciation in share price and gains on the additional shares he purchased.
Tony Elumelu
Founder and Chairman of United Bank for Africa Plc, Tony Onyemaechi Elumelu (TOE) had a total of 2.3 billion (2,304,211,118) units of shares – 190,100,234 direct and 2,114,110,884 indirect shares, valued at N11.4 billion (11,405,845,034.10) at the unit price of N4.95 on April 1.
He made a purchase of 45,378 additional shares between May and June to slightly increase his direct shares to 190,145,612, and total shares to 2,304,256,496 units.
UBA's share price was N4.95 on April 1 and N6.25 at the close of trading on June 30; a major growth for TOE and his 2.3 billion shares.
The total worth of Elumelu's shares grew significantly from N11.4 billion on April 1 to N14.4 billion (N14,401,603,100) on June 30.
The billionaire gained N2.9 billion (N2,995,758,065.9) by the end of the second quarter, from the increase in share price and gains on the additional units bought.
This does not take into cognisance, other gains or losses he may have in other listed companies where he holds some shares.
Austin Avuru
Standing odd among the billionaires is co-founder of Seplat, Austin Avuru, the only one who recorded a loss for the quarter.
Avuru indirectly owns about 58,970,463 indirect shares in the oil and gas company, after selling off his direct shares.
However, the company awarded Avuru some shares under the Long-Term Incentive Plan for Directors, as well as some under the deferred bonuses, totaling to 1,774,436 units of shares. This addition now brings his shares to 60,744,889 units.
A stock price of N544.5 as at April 1 showed that these stocks were worth N33 billion (N 33,075,597,506) at the start of the quarter.
On June 30, unit share price had plummeted to N386 and Austin Avuru's shares were worth N23.44 billion (N 23,447,531,014).
He lost N9.6 billion (N 9,628,066,492 loss) in the quarter.
Mike Adenuga
Chairman of Conoil Nigeria Plc, Mike Adenuga directly controls 516,298,603 units of shares, as well as 103,259,720 units of shares controlled through Conpetro Limited, making for about 74.4% of Conoil's issued share capital.
Conoil's stock prices started the period at N13.15 on April 1, and closed at N21.00 at the end of trading on June 30.
This trend puts the value of Adenuga's 619.55 million shares at a market value of N8.14 billion (N8,147,191,947.45) on April 1, and N13 billion (N13,010,724,783.00) at the close of the quarter.
Adenuga gained N4.86 billion (N4,863,532,835.55) in the second quarter of 2020.
Aliko Dangote
Nigeria's richest man, Aliko Dangote owns both direct and indirect shares in the companies that make up the Dangote Group.
For Dangote Sugar, the share price opened the quarter at N8.90 and appreciated through the quarter to close at N12.00 on June 30.
The billionaire directly owns 653,095,014 shares and indirectly owns 8,122,446,281 shares through the Dangote Industries Limited in Dangote Sugar, summing up to 8.77 billion shares.
The upward trend in share price caused the worth of his shares in the company to rise from N78 billion (N78,102,317,525.50) on April 1 to N105 billion (N105,306,495,540.00) on June 30, 2020.
Aliko Dangote gained N27 billion (N27,204,178,014.50) in his investments in Dangote sugar in the period under review.
Dangote Cement share price also had an upward trend from N116.80 on April 1 to N127 at the end of June 2020.
As head of the Dangote Group, Aliko Dangote has 14.5 billion direct shares in the company and another 27 million share units which he indirectly controls through Dangote Industries Limited.
This brings the total shares under his control to N14.5 billion (14,527,958,138) units.
As at the beginning of the period, all 14.5 billion shares were worth N1.69 trillion (N1,696,865,510,518.40) at the market share price of N116.80. By the end of the period, the value had grown by N148 billion to N1.84 trillion (N1,845,050,683,526.00).
Adding his gains in Dangote sugar with that of Dangote Cement, we can see that the billionaire grew richer to the tune of N175 billion (N 175,389,351,022.10).
NASCON share price went up from N8.50 to N10.50 at the end of the period. However, the number of shares that Aliko Dangote owns in NASCON are not publicly available, so whatever gains he might have made from NASCON are not included in this figure.
Abdulsamad Rabiu
Abdulsamad Rabiu owns 19 billion (19,044,995,225) direct shares and 12,225,657,356 indirect shareholdings through 3 companies, totalling to 31.2 billion (31,270,652,581) units in BUA Cement.
BUA Cement stocks sold at N35.3 for a unit on April 1, and closed at N38.7 on June 30.
At the beginning of the quarter, Rabiu's 31.27 billion shares (direct and indirect) were worth N1.1 trillion, and by the end of Q2, the value of the shares had risen well above N1.2 trillion.
Rabiu gained over N106 billion (N 106,320,218,775) in Q2, 2020.
Summary: Gains/losses (N'billion)
Austin Avuru – 9.628
Aliko Dangote – 175.389
Mike Adenuga – 4.863
Elumelu Tony – 2.995
Jim Ovia – 23.778
Herbert Wigwe – 1.107
Abdulsamad Rabiu – 106.32
Note: Although these billionaires also have other private assets, and hold shares in some other listed companies, this article focuses on the major companies where they have recorded gains or losses.
By: Ruth Okwumbu
Just In: Nnamdi Kanu Arrives Court For Trial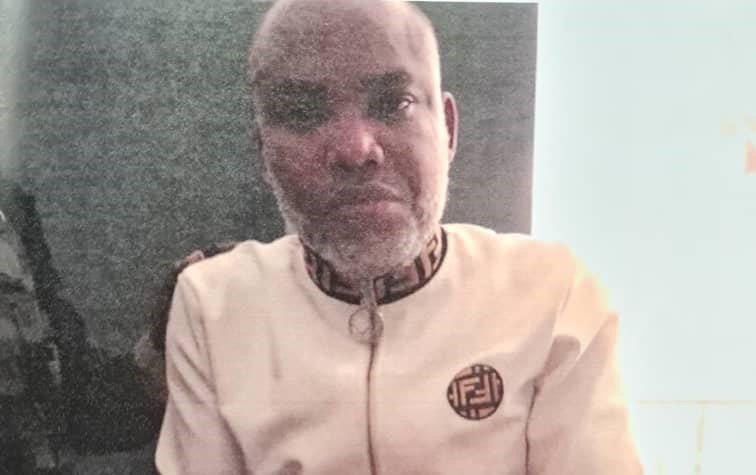 Detained leader of the Indigenous People of Biafra (IPOB), Mr Nnamdi Kanu has arrived the Abuja Division of the Federal High Court, venue of his trial over allegations of terrorism and treasonable felony.
Although his visuals could not be gotten, he was however believed to be among a convoy of about six vehicles that drove into the court premises around 8am on Thursday morning by operatives of the Department of State Service (DSS).
The convoy was led by a black Prado jeep, followed by two Hilux, two buses and other two other Hilux.
Before his arrival, security operatives including DSS, Nigerian Army, Police and the NSCDC had condoned off all enterances leading to the headquarters of the Federal High Court, Abuja.
Even staff of the Federal High Court had to alight from their staff bus to be screened before they were allowed to go in.
Nnamdi Kanu was arraigned alongside four others on six count criminal trial charge bordering on alleged terrorism and treasonable felony in 2016.
He pleaded not guilty to the charges and was admitted to bail in the sum of N100 million with three sureties in like sum, one of which was a serving Senator, Enyinnaya Abaribe.
However, he had jumped his bail in 2017 after his family house in Afarukwu, Abia State was invaded by personnel of the Nigerian Army.
Following the jumping of his bail, trial judge, Justice Binta Nyako had voided the bail and issued a warrant for his arrest.
After nearly four years of being a fugitive, he was re-arrested by security agents in collaboration with interpol and brought to Nigeria in late June to face his trial.
At the proceedings in July, his trial could not go on because of the failure of the DSS to produce him in court.
Justice Nyako had held that the court could not try him in absentia now that he has been re-arrest and in the custody of the federal government.
She accordingly adjourned to today for his rearaignment.
Only few days ago, the federal government had amended the charge to seven.
It would be recalled that the court had in 2019 separated Kanu's trial from the others after he jumped bail and ordered his trial in absentia.
Details later.
Real Reasons EFCC Grills Ex-Kano Governor Kwankwaso Over N10billion Fraud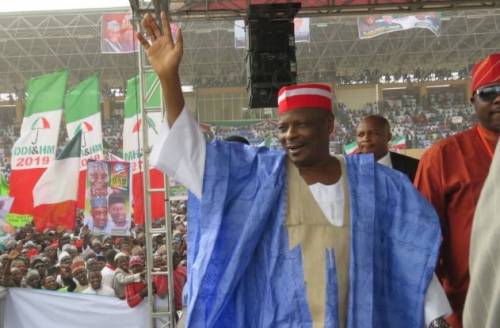 Kwankwaso was invited for allegedly diverting the N10billion meant for the payment of pensions and construction of houses.
Officials of the Economic and Financial Crimes Commission, on Saturday, grilled the immediate past Governor of Kano State, Rabiu Kwankwaso, over allegations of abuse of office, diversion of public funds and fraudulent allocation of government properties to cronies
Punch reports that Kwankwaso was invited for allegedly diverting the N10billion meant for the payment of pensions and construction of houses.
Kwankwaso, a chieftain of the Peoples Democratic Party, was first invited by the EFCC in September but failed to honour the invitation.
The report stated that some retirees are believed to have written a petition to the commission demanding the investigation and possible prosecution of the ex-governor.
The retired employees had told the EFCC that the former governor mismanaged pension remittances to the tune of N10 billion between 2011 and 2015, to fund a housing project for his cronies.
"Kwankwaso came in today. He is responding to questions on alleged fraud following a series of petitions the EFCC received against him. In one of such petitions, the former governor was accused of diverting N10bn meant for the payment of pensions and construction of houses," an EFCC detective said.
The former governor, who is a chieftain of the Peoples Democratic Party, is among those rumoured to be nursing a presidential ambition for 2023.
ADVAN rejects APCON standard of practice document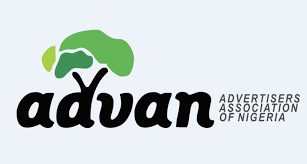 The Advertisers Association of Nigeria ADVAN rejects the implementation of the new Advertising Industry Standard of Practice as it makes an unconstitutional attempt to infringe on the rights of private entities to determine their contractual terms.
ADVAN is very supportive of the plan to create a Standard of Practice for the advertising industry, a key objective of ADVAN is to facilitate and support progress in the advertising and marketing communications industry. ADVAN is excited to be a part of any initiative towards the development of industry best practice which will facilitate business and economic growth.
.
The Supreme Court has in many decisions, pronounced that the rationale for freedom of contract is founded on public policy: i.e., parties of full age and competent understanding are deemed to have the utmost liberty of contracting, and that their contracts when entered freely and voluntarily must be held sacred and be enforced by courts of law,
Furthermore, as principal benefactors of Advertising services our role and input with regards to this AISOP has not been fully onboarded, the current AISOP is void of critical elements that protect the rights and interest of the ADVAN community.
It is the submission of ADVAN and all its members, that the current AISOP does not serve collective interest, but rather permits unfair authority of certain parties over others and   creates an unfriendly business framework. It portrays a clear indication of discriminatory standards where the AISOP document in section 5 sub section b (Discounts and Commissions) states that "No party will unilaterally dictate or impose rates on another party except as may be mutually agreed by upon by the parties" however in the summary submitted to the press there is a clause that states "Media rates may be increased at any time provided that at least 30 days' notice is given prior to implementation". Latter of which was not included on original documents, further portraying an inconsistency in expectation.
ADVAN requests that in all instances, the condition of a mutually agreed terms by both parties be upheld and not only as it applies to expectations from Advertisers.
Government has a specific and critical role in supporting industry development by providing fair and enabling legislation and guidelines for ethical business practices, this involvement however, should not overrule the constitutional rights of business entities to conduct legitimate business activities.
The perception of a discriminatory regulatory system will be counterproductive to the collective objective of creating a conducive business environment.
Consequently, in the interest of creating an inclusive free, fair, and transparent industry standard of practice, ADVAN has sent in a clear representation of expectation. ADVAN is on standby for the acknowledgment of this position and further engagement on a standard of practice framework that is in the mutual interest of all.