Prophet Iginla Weeps Over Nigeria, Raises Prayers Against Happenings In May, June, July (Video)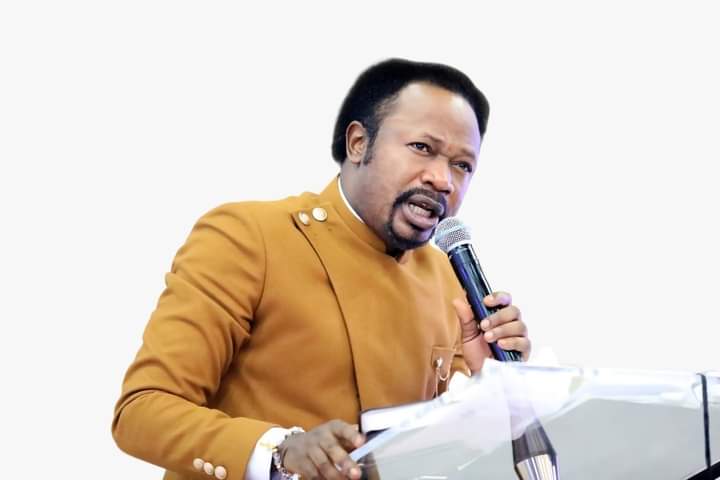 The leading prophetic voice in Nigeria, Prophet Joshua Iginla has issued a stern prophetic warning on Nigeria against the month of May, June, and July 2021.
Iginla, who is the shepherd in charge of the world-class 80,000 seater auditorium known as the City of Wonders In Nigeria, released a prophetic video this morning where he wept for Nigeria. Iginla warned that what is coming ahead is scary and that he saw a dark cloud pregnant with an evil baby. Here is the full message as released by him:
Oh Nigeria, our land of Glory, I weep for You because you are already injured and bleeding. Who can stop this bleeding and flow of blood? I can't tell you what I see. May History not repeat itself. Nark all I have said in parables. My spirit boils. For the past six months, God has been revealing to me some things that are hard for me to say. We need to pray for Nigeria. What is coming ahead in the next three months is not good, that's May, June, and July. I can't talk more than this. We need to pray for Nigeria. You see the military, police, DSS and all security operatives have a lot of works to do because of what is coming ahead. We really need to pray for Nigeria. I appeal to those in authority to be cautious and sensitive because the cloud is dark and it is pregnant. And the baby that is about to come from this pregnancy is an evil baby. I will repeat myself, the cloud is dark and very pregnant with an evil child.
Watch Video:
I HAVE UBA, ELUMELU TO THANK FOR MY JOURNEY SO FAR—NASIR RAMON OPENS UP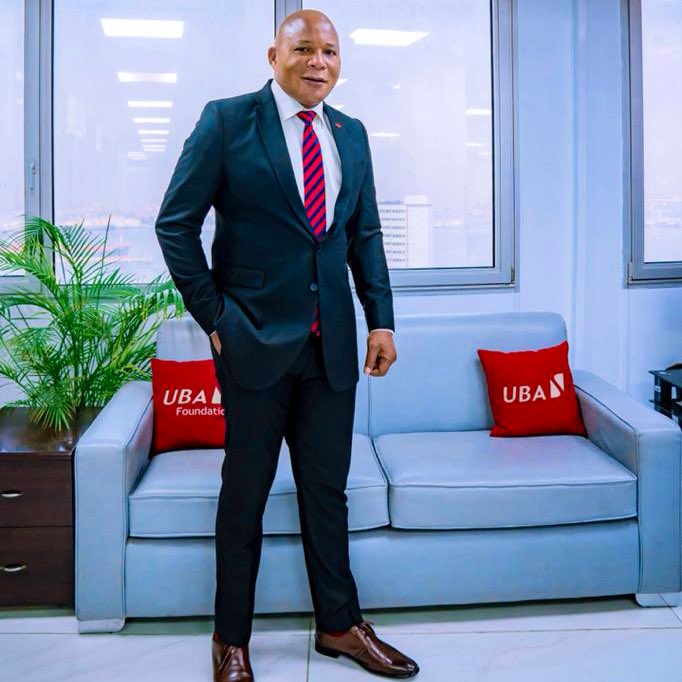 Nasir Ramon Olanrewaju, Head, Media and External Relations, United Bank for Africa Plc, needs no introduction among the media.
Apart from the fact that he heads the media and external relations department of a frontline bank like UBA, and needs to be in constant touch with media managers, his media relations skills have been rated second to none in the banking industry.
At the beginning of his career in the banking industry's corporate affairs world, Nasir knew all the newsrooms of Nigerian media houses like he knew his surname. He would resume and close with journalists in their offices, especially when he desperately wanted a 'no mention for any story he considered negative.
As he grew older in the profession, climbing the ladder until he became UBA's Head, Media and Corporate Communications, his Bank became the Bank of many of his colleagues in the media, who would not want anything to affect their own.
Little wonder he was celebrated by his bosses and colleagues, recently, when he marked 15 years of membership and exceptional service, the Chairman of the bank, UBA Group, Tony Elumelu, specifically wrote to Nasir, commending him for his sacrifice and commitment in projecting the financial institution's image externally.
Elumelu said, "On behalf of the Board, Management and Staff of the United Bank for Africa (UBA), Africa's global bank, I congratulate you on your 15th anniversary as a member of UBA tribe.
"I write to commend you for the sacrifice, passion, and commitment that you have demonstrated in carrying out your job and ensuring that the Bank is projected externally in the most positive light always.
"With each passing year, you bring creativity and a strong work ethic to the team and I wish you continued success in your career."
This brilliant public relations expert emerged as The Point Newspaper's Image Maker of the Year 2016. He was honored for his "exceptional performance and tremendous support and contributions to the growth of PR and the media industry in Nigeria."
According to him "UBA and Elumelu made me who I am today. I had no experience when I was employed before the Chairman handed me over to Charles Aigbe, who adopted and tutored me on how to go about the job. Those tips and training are what have made The Point and others appreciate me for what I do. What has continued to drive me is passion. When there is passion, you will always go far," Nasir said
Ramon with a First Class degree in International Relations and a Master of Business Administration, from Obafemi Awolowo University, Ile-Ife, Osun State, he has demonstrated his brilliance in the discharge of his duties and remains one media manager that cannot be ignored in Nigeria.
The General Manager, Federal Radio Corporation of Nigeria, Mrs. Bimbo Oyetunde, emphasized the need for all image-makers to emulate Nasir, in order to create a mutual understanding between corporate Nigeria and media organizations as it remained the only way both parties could get value for their investment.
Source: Thepointng.com
REAL REASONS OLU OKEOWO DID NOT CELEBRATE HIS 51st BIRTHDAY…. —– As He Prepares for His Wife's 56th Birthday!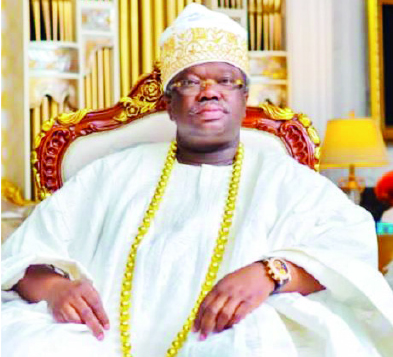 As property Czar, Sir Olu Okeowo's 51st birthday has come and gone, not a few had looked forward to an elaborate birthday gig, celebrating him on a special day. Obviously, it is understandable why many had wished to share in his joy a few days ago.
At least, nothing short of an elaborate event, where his guests would have delight themselves on exotic drinks and tasteful foods, considering his wealth and connections.
But the renowned philanthropist disappointed a lot of his close friends and acquaintances as he did not throw any birthday bash.
It would be recalled that when he clocked 50th last year many were wondering he was just 50 years old, going by the way he carries himself like a man who is over 60 years until a close friend of his made it known that he was just 50th in 2020.
An insider confided in us that the property magnate has decided to stay off the elaborate celebration this year as he is planning big to celebrate his wife's 56th years old.
Some quarters in the social circle even wondered that his wife is older than him by five years, this we gathered is one of the reasons Chief Okeowo would never talk about his age even among his close friends and pals.
We gathered reliably that by September 30th, 2021, his adorable wife Adejoke Okeowo would be 56, and Okeowo is planning a big shindig for His wife where all the crème de la crème of the society will converge and enjoy the best of exotic wines and assorted delicacies to celebrate the woman who has stood by him over the years.
For Okeowo, Chairman, Community Development Association of Parkview, Ikoyi Lagos, September promises to be a day that will not be forgotten so soon in the social circle as we were hinted that vendors are already jostling for a contract as to who will do what at the upcoming event.
We will serve you hot hot as soon as we lay our hands on more pieces of information.
SUNDAY ADEBAYO
OPINION: NIGERIA NOW RANKS IN THE LEAGUE OF NATIONS OF VENEZUELA AND ZIMBABWE – ABIODUN ODUKOYA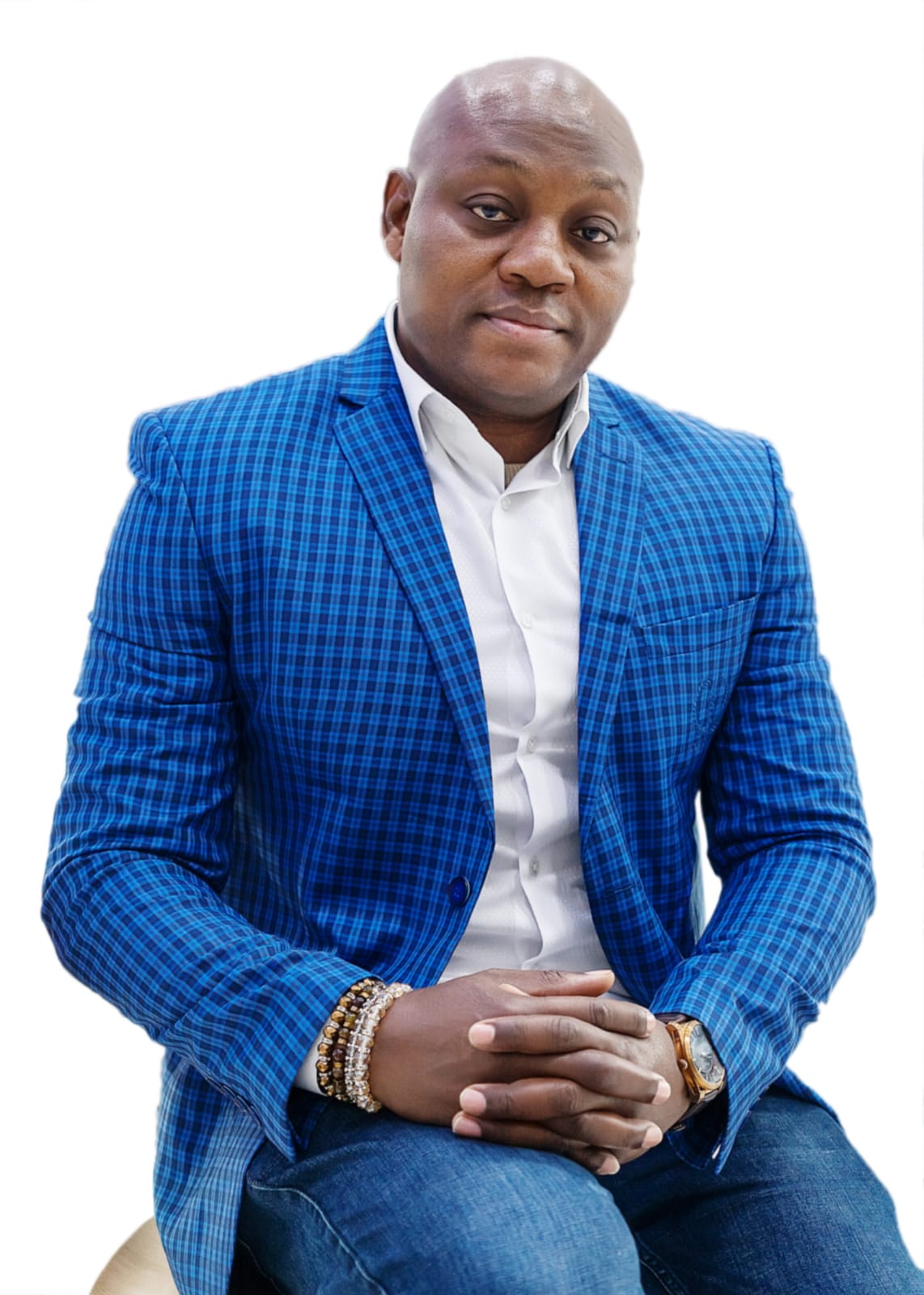 Nigeria now ranks in the league of nations of Venezuela and Zimbabwe. Were this not true; one would think it a blighted joke! Look what has become of Nigeria!! To whom do we now shout? To whom do we address our supplications? To whom and where do we turn? How well Ghanaian poet, Kofi Awoonor's verse in his ever green poem, Songs of Sorrow now aptly describes our once proud nation?
Nigeria now has Venezuela and Zimbabwe for company – two widely acknowledged failed states – according to the latest index of Chandler Good Governance Report. It is therefore galling that some hailers still have the reckless and seemingly insane audacity to ascribe any modicum of success to the administration of General Muhammadu Buhari (rtd). Not even Afghanistan, Syria, Yemen nor Somalia is worse governed than Nigeria. Woe has betide the Giant of Africa and by implication the entire African continent.
There is nothing more ironical than seeing those who support the retired General, now scorching Nigeria, being strongly antagonistic of the former American President, Donald Trump and his supporters, because their similarities are enormous. Whilst Trump supporters, as much damage as he did to America's reputation – internationally, believe he is very nationalistic and was on the verge of "Making America Great Again", Buhari supporters, even though with the present level of unprecedented nepotism, cronyism, chauvinism and tribalism believe he is the best thing that ever happened to Nigeria. They talk of the "Next Level" like filling mortuaries, expanding cemeteries and rotten sepulchers are what a nation should aspire to.
As much as I would have loved to be reticent about Nigeria's issues, my love for my nation will not permit me. It is very sad that any reasonable person can still expend an iota of commendation to this administration. This alone is enough for me to maintain a look and laugh stance, especially when I see people that I have some level of respect for falling into this error of judgement. One would think their perfidious error of electing the unrepentant General was enough burden for them. Whatever bug has bitten them is certainly not one that will bring glad tidings to them and the nation.
Buhari's administration has destroyed Nigeria. The country is disintegrating. Nigeria is in a state of war and has degenerated into the Hobessian state of nature where life is brutish, nasty and short. Never in the history of our nation has it been this fragmented. The blood that has been shed, the lives that have been lost and the homes that have been saddened and made desolate under Buhari's watch are too many to recount. Buhari is the asphyxiation of the Nigerian state.
Lawlessness has become the order of the day, banditry is trending, kidnapping is now a very lucrative enterprise and terrorism now has a place in the executive chambers of our nation. How sad and incomprehensible!
The violent agitations we witness across the country now are an offshoot of the crass nepotism, callousness and gross insensitivity of Buhari. His feudalist agenda is too conspicuous for it to be mistaken for anything other than what it is. His arrogance and that of his cronies with power is cringe worthy and will embarrass any true democracy and democratic traditions.
Buhari has continually made it obvious that his agenda is to develop Niger Republic and her citizens at the expense of Nigeria and Nigerians. He has rigidly stuck with 95% good governance- that is if there is any, for those that gave him 95% votes and made life unbearable for those that gave him 5% votes in a free exercise of their franchise and will as he threatened as soon as he was elected President. Nothing can be more damning of a democratically elected President.
There is just one glimmer of hope. Many of the despot's ardent supporters have now realised the huge mistake they made in voting for him or supporting him in anyway but they are now unfortunately sentimental about the appalling poor judgement they made in electing him. They now argue that his old age somehow excuses him and the present predicament of Nigeria can be partially blamed on that. But guess what, Buhari might not be as lucid as you want a leader of a diverse nation like Nigeria to be, but truth is that even if Buhari was agile and in his prime of life, his fundamentalism would not have allowed him serve us any better palate of governance. Buhari who was a senior prefect of the Northern feudalist school of thought is now the Principal of that School that has continually held Nigeria down. What then do you expect?
Finally I decry the collective amnesia for which we are famed! It is responsible for saddling us with a Buhari Presidency that is now threatening to consume all of us. We have shown that we are very forgetful and easily vulnerable to propaganda. If not, how could we easily forget Buhari and his antecedents? Take this little examples for safe keep: Buhari was Chairman of General Sanni Abacha's Petroleum Trust Fund (PTF). How well did he perform in that role? In the 30 years Buhari was out of government what did he contribute to national development? Who is the Grand Patron of Miyeti ALLAH? Who was the sore loser in successive Presidential elections who threatened the corporate existence of Nigeria on account of losing elections? He threatened to set the nation ablaze, remember?
The fruits of our forgetfulness have come to haunt us manifold! I will just make an example of one that is critical to our national existence at this time: No reasonable leader of a mutli tribal and secular state like Nigeria will have a man like Abubakar Ali Pantami in his government. With all that has now been revealed about the terrorist and irredentist religious fundamentalist, it is really the most irresponsible and spiteful government against its own citizens that will defend and become the mouthpiece of a Communications Minister that should be long gone even in a "Banana" republic.
I end this in forlorn hope that Buhari will heed the warnings of reasonable Nigerians and at least live up to his sworn oath to save Nigeria. It is his responsibility to hand over the semblance of a nation to the next elected President in 2023 so we can then start the hard task of salvaging whatever is left of Nigeria.
Omo'oba Abiodun Odukoya
abiodun_odukoya@yahoo.com
Writes in From London.