Baba Ijesha Loses N15m Annual Endorsement Deal Over Alleged Child Molestation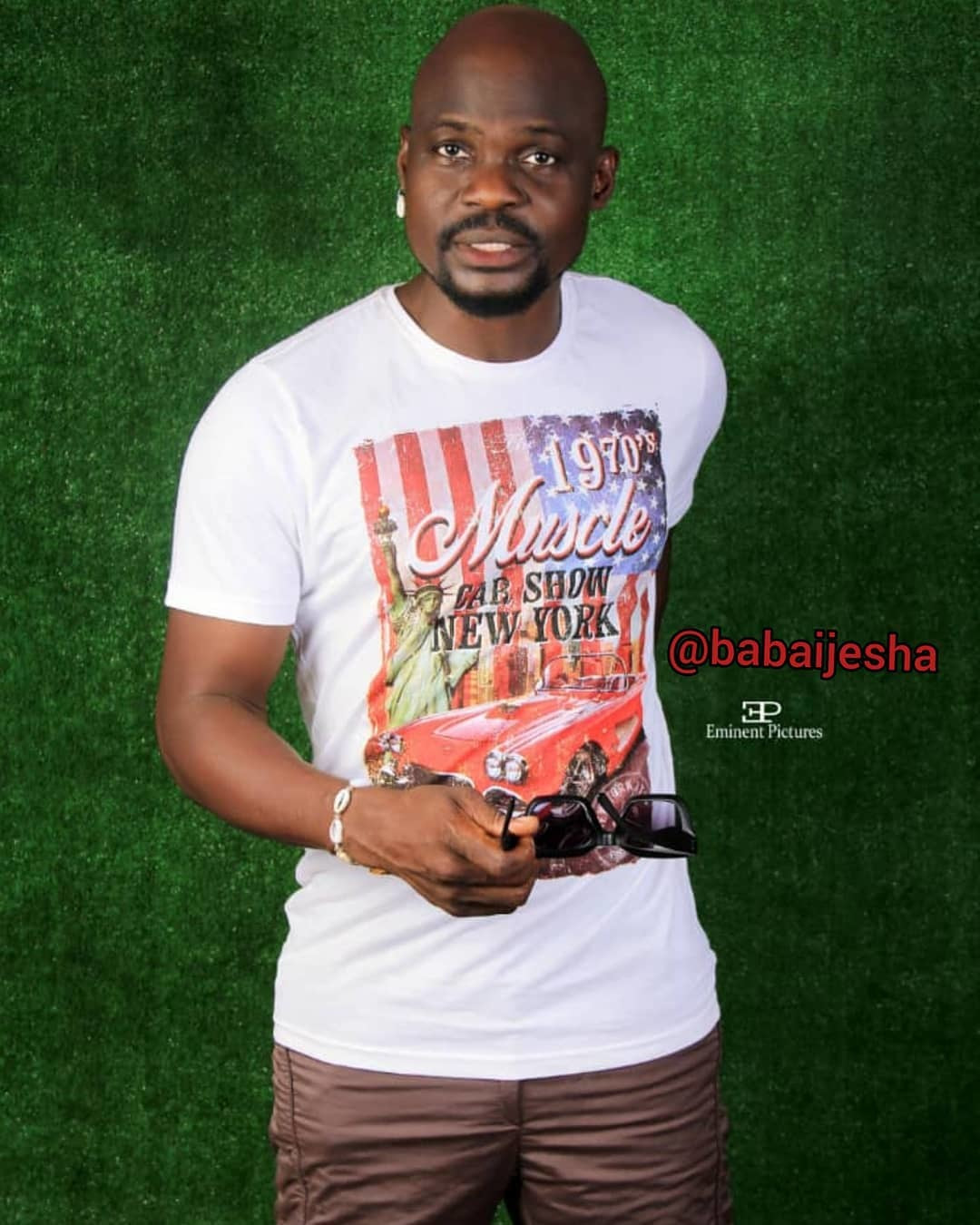 Lanre Omiyinka, a popular Nollywood actor at the center of a child molestation allegation has lost a lucrative endorsement deal to his alleged misbehavior.
We can report that the man, popularly called Baba Ijesha, has seen his endorsement deal with Matrix Homes and Properties Limited terminated as a result of the child molestation allegation which has shaken the film industry in Nigeria to its foundation.
This medium learned that the deal is worth N15 million annually to the actor.
The property firm put on notice of disclaimer on the disgraced actor saying his behavior was antithetical to the ideals of the company.
In essence, the company said, Baba Ijesha has ceased to be the brand ambassador of the company.
The Gazelle News
Abuja big boy, Suni Osorun, in hot romance with female deejay
Showbiz impresario and CEO, Black Wall Street, Suni Osorun popularly known as Big Suni, is on top of the world, living his dream.
The Abuja big boy, who shuttles between Nigeria and the United States of America for business, recently released to wide acclaim a couple of artistes on his Black Wall Street label. And just before the COVID-19 lockdown, he dabbled into film production and completed work on a movie that is bound to be a blockbuster when released.
However, all work and no play makes Jack a dull boy. In as much as Big Suni works hard, he also plays hard. The boss of Black Wall Street, with headquarters in America, is reputed to be one of the hottest bachelors in the entertainment industry. But then, according to a source, things might soon change as a pretty female deejay has swept him off his feet.
The source reveals: "Big Suni has been struck by Cupid arrow. He is now head over heels in love with Omowumi, a female deejay. The girl is pretty and cool-headed. She is also amiable and from Ondo State like him. In fact, before they fell in love with each other, both Suni and Omowumi have been good friends. They love each other so much that wedding bells may ring very soon."
Daniel Ogoloma, a youth leader of thought, has expressed displeasure at the minimal participation of the Nigerian youths in nation-building.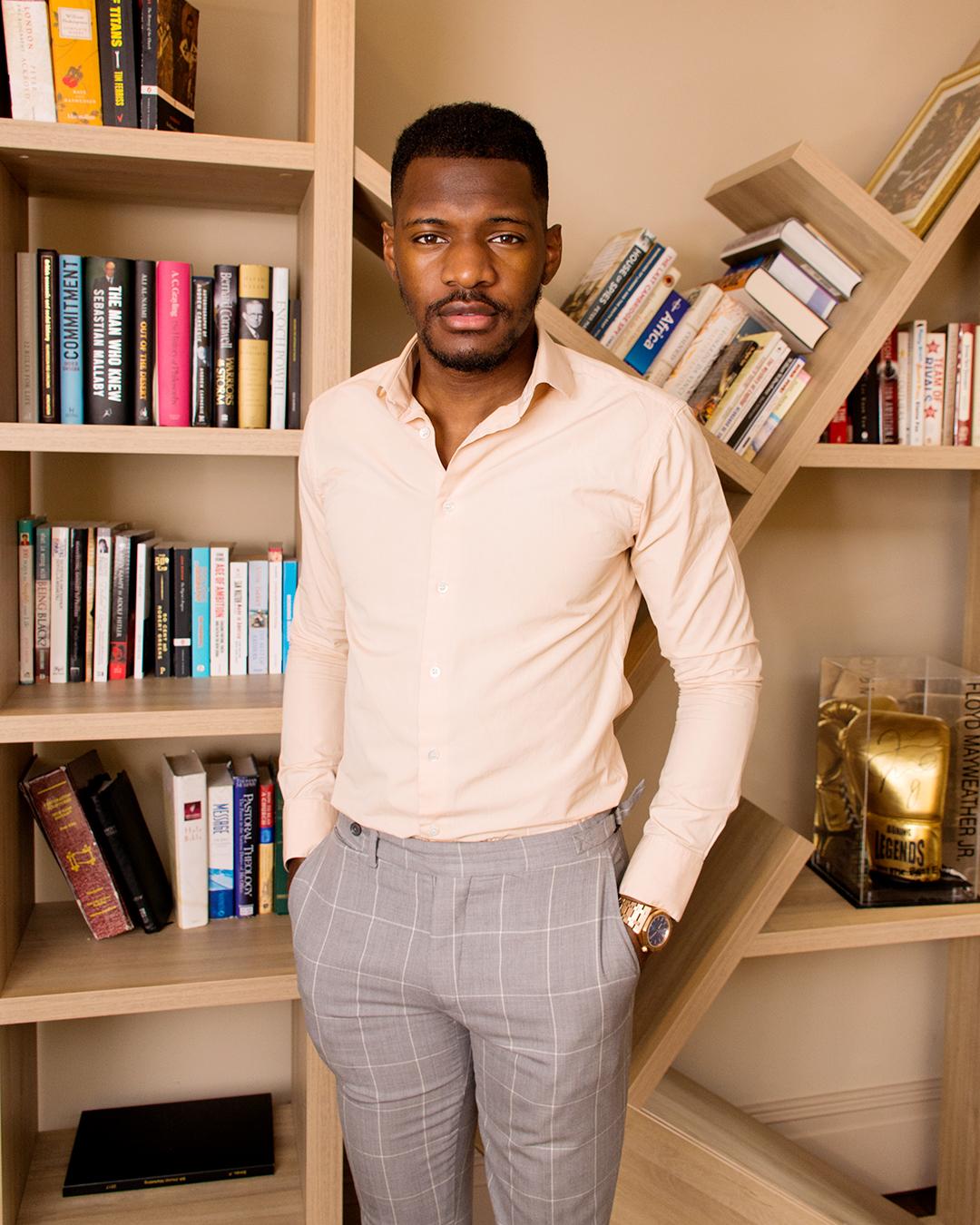 During a recent conversation with a group of Nigerian youths on the current level of youth involvement in leadership, policymaking, and nation-building in Nigeria, Ogoloma expressed his displeasure at the minimal participation of the Nigerian youths in the scheme of things.
The Oxford University student and political activist identified two major factors that are responsible for this regrettable situation. According to Ogoloma, "While I agree that the political atmosphere created by government has made youth participation in governance a difficult task, the youths themselves have a responsibility to remain focused on their roles as not just leaders of tomorrow but trustees of the nation's future."
While recognizing and commending the efforts of some courageous young Nigerians who are contributing their quota to building a better society in their respective fields, Daniel also mentioned the need to do more on the part of the youths. He said, "One of the reasons why several nation-building and social reform efforts by the youths have failed is because of lack of clear strategy and consistency on the part of the youths."
He acknowledged the sincerity of most youth activists when they come up with lofty and actionable ideas but questioned their methods of operation which sometimes undermines their efforts. He observed that whenever the youths start a movement or a campaign that will bring about positive socio-political changes, the momentum often wane out rapidly before the goal is actualized.
He ascribed these failures partly to lack of defined strategies and inconsistency of action among the youths which usually lead to loss of focus and premature end of most social reform efforts. He cited the examples of the Not Too Young To Run campaign and the End Sars Movement as two of such social reform efforts conceived with good intention but pursued inconclusively because the leaders of these reform efforts did not appear to have a clearly defined strategy and long term direction for the movements. Often these movements appear to be like mere reactionary movements without a plan and purpose.
Daniel said. "At the beginning of the Not Too Young To Run campaign, just like the End Sars Movement, everyone seemed to be on board. There was a massive show of interest from everyone. But as time goes by, things began to change. People's momentum began to fade and many forgot about the task at hand. This is not good enough. As youths with responsibilities to our nation, we cannot allow this attitude to continue forever. We must be focused and consistent all times."
UBA's REDTV Launches New Series, Public Figure in Ghana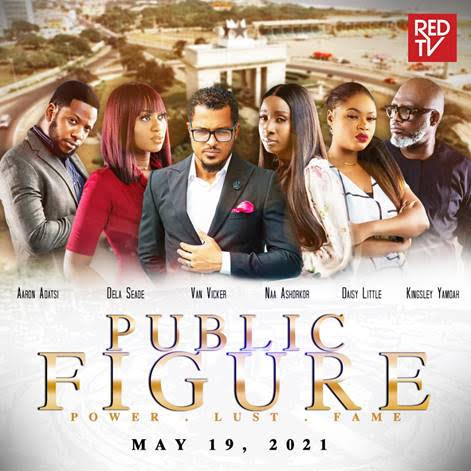 United Bank for Africa's Lifestyle and Entertainment channel continues to blaze the trail in online entertainment as it pushes the best of Africa to the world.
REDTV, producers of awarding winning hit series such as The Men's Club (TMC), Our Best Friend's Wedding, Inspector K, Assistant Madams, RedHot Topics, Hotel Boutique and a host of other hit series is set to put on display its depth and Pan African reach with the new series, The Public Figure.
The Public Figure was developed and produced in Ghana and revolves around power, marriage, politics, love, and the celebrity life. The lead cast include award winning Ghanaian actors, Van Vicker and Dela Seade.   Naa Ashorkor, Kingsley Yamoah, Benny Ashun and Daisy Amankwah also play prominent roles in the show which will premier on May 19th, 2021 on REDTV.
Speaking ahead of the Premiere, REDTV's Executive Director, Bola Atta who is also the Group Director of Communications at UBA, said  "UBA is focused on promoting entrepreneurship across Africa and its support for the creative industry is reflected through the REDTV platform.  We have been doing this for a few years now. creating rich and entertaining content to support this all-important sector. It is also a conscious effort on our part to ensure that we create jobs and opportunities for the African creatives. We want to encourage more people to explore their talent without the hesitation or fear of not being able to reach their potential in an industry that still has a huge amount of growing to do on the continent'.
On the choice of Ghana for the show, Atta pointed out that REDTV is pan -African and has an Africa wide agenda.  'we have had content from Cote D'Ivoire, Nigeria, Kenya, Burkina Faso, Senegal and a couple of other African countries and Ghana is on our road map. Public figure was filmed in Ghana by a Ghanaian cast and crew. We will continue to create job opportunities in the creative industry across Africa'.
'Public Figure' will begin to air on REDTV's Youtube channel, @itsredtv on 19th, 2021 at 3pm WAT.
REDTV is a fast-paced lifestyle channel that puts Africa on the global stage, proudly powered by UBA, the network aims to entertain and inform, with rich content that feature the very best of Africa focused on entertainment, fashion, news, design, music, sport, movies and travel and much more.
REDTV collaborates with the most talented visionaries and creative minds daring to believe in a New Africa, putting together content that reflect the dream.