PRODUCTS FOR YOUTHFUL GLOW
We all want to look and feel young but it's hard to maintain a glow without using the right products. Glowing skin is essential to looking young and it's not hard to achieve at all.
FACIAL SCRUB
Facial scrubs are one of the must have products for a youthful glow. Facial scrubs are a great addition to a skin care routine. Scrubs exfoliate the skin – in other words a scrub helps to remove dull, dead skin cells that cause acne break outs. Plus, exfoliating your skin helps to reveal fresh, "young" skin cells. Exfoliating should only be done 2-3 times a week because over-exfoliating will cause irritable and sensitive skin.
OILS
Tea tree, grape seed, argon, and jojoba oils are great as moisturizers. Not only do they hydrate your face but they also improve the appearance of wrinkles and your complexion as a whole. More importantly, adding oil(s) to your moisturising routine will slow down your skin's production rate of oil therefore reducing clogged pores.
AFWN 2022: African Fashion Week Nigeria Wraps Up With Special Recognition Awards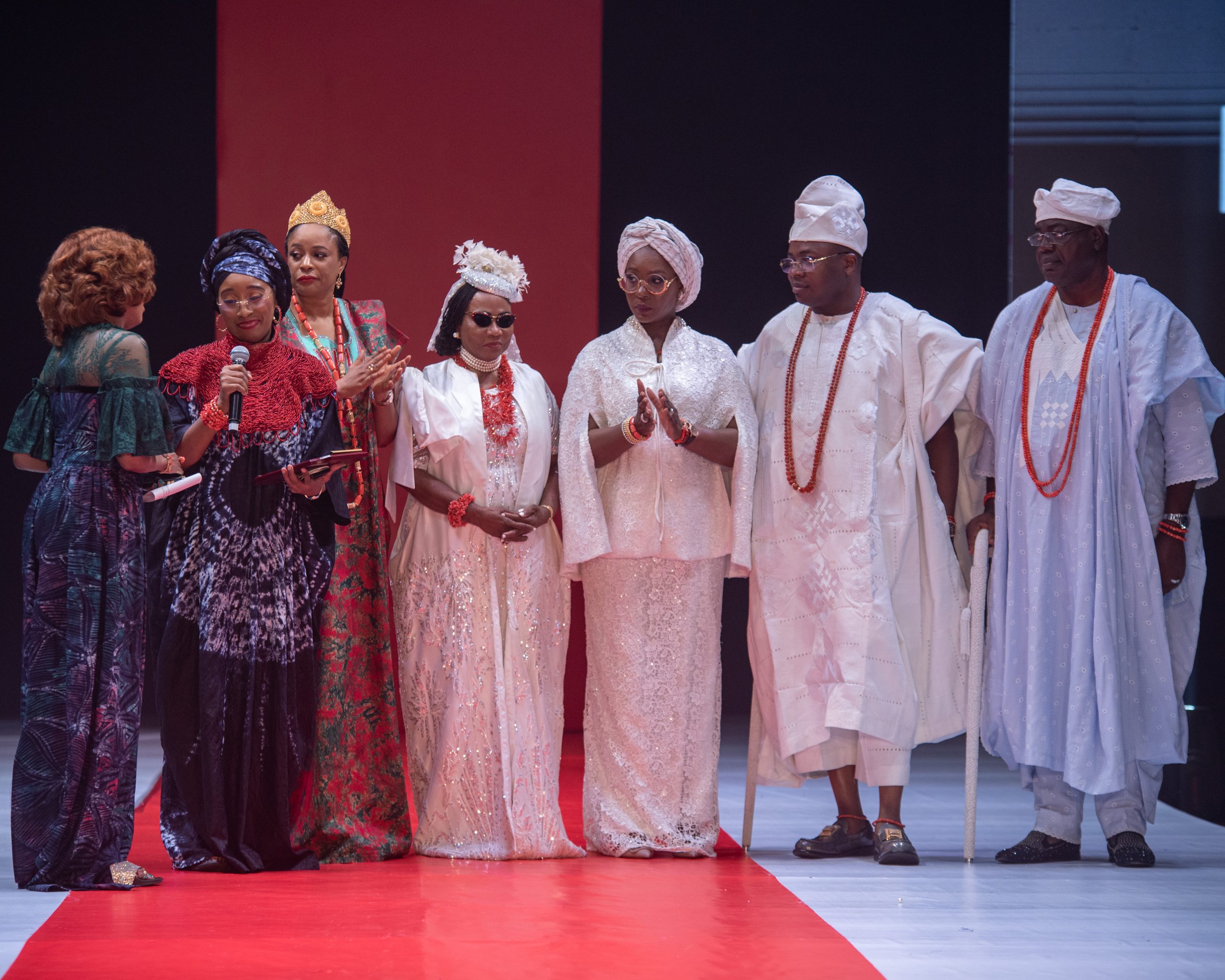 Africa Fashion Week has established itself as the fashion event of the continent.
Regardless of the changes to the flow of African Fashion Week, the event remains, at its core, primarily the same: a platform for designers to showcase their work to a global and local audience. This year, after the huddles of COVID-19, Africa Fashion Week took place in a series of digital showcases, runway presentations, and a physical runway show at the Eko Hotel And Suites in Victoria Island Lagos for its 2022 event, which happened between September 7th to 9th 2022.
With a well planned and organized showcasing that featured emerging and established designers like Kola Qudus, Adire Oodua, Glue by Nasir Elias among others. The week made for a beautiful showcase on the runways and the streets of Lagos.
It will be recalled that AFWN was founded in 2014 by an extraordinary fashionpreneur, Ronke Ademiluyi, AFWN is a sister platform to Africa Fashion Week London AFWL which showcases emerging and established designers with creative talents, connecting them with stakeholders in the fashion industry…
This years edition had a new dimension to it as some fashion forward stakeholders were awarded with special recognition award for their contribution to the fashion industry.
Amongst the recipients of the award was fashion designer Ejiro Amos-Tafiri, Oba Saheed Elegushi (King Gucci), Kelechi Amadi -Obi among others.
The event also had in attendance dignitaries and special guests from all works of life. with the likes of Kwara State 1st lady Amb. Olufolake Abdulrasaq, Ooni Of Ife, Oba Adeyeye Ogunwusi Ojaja the 11, Dr. Mrs. Erelu Abiola Dosumu, Doyin Abiola, Oba Saheed Elegushi among several others.
Below are pictorials from the event and some of the most colorful and daring outfits we saw during the just concluded African Fashion Week 2022……………..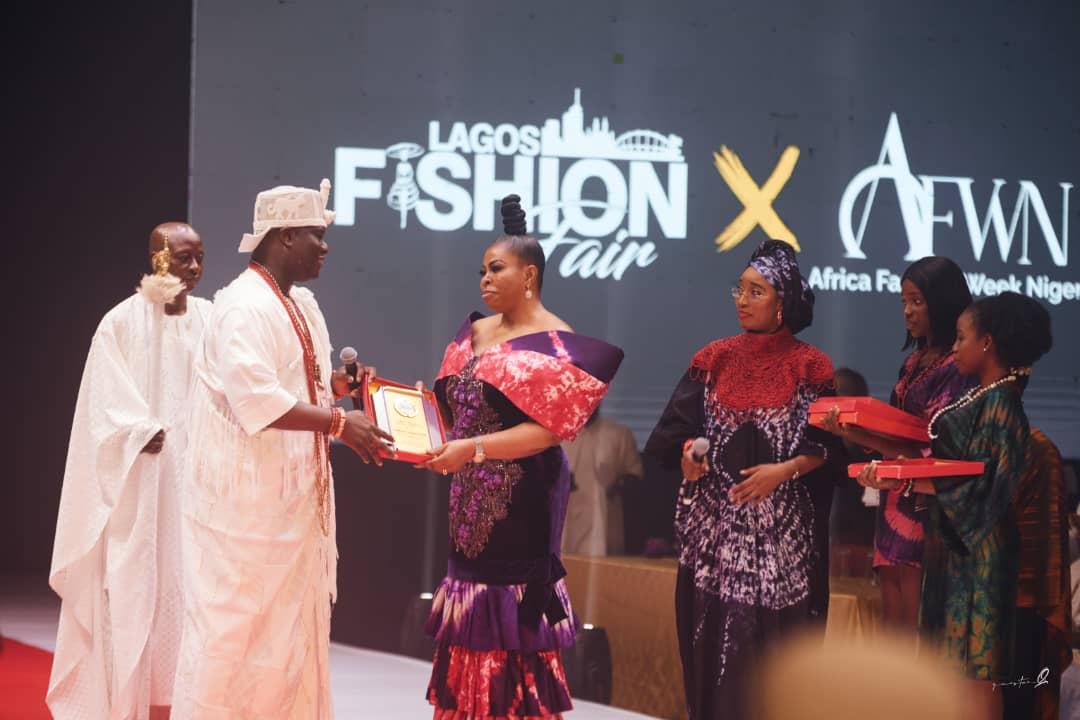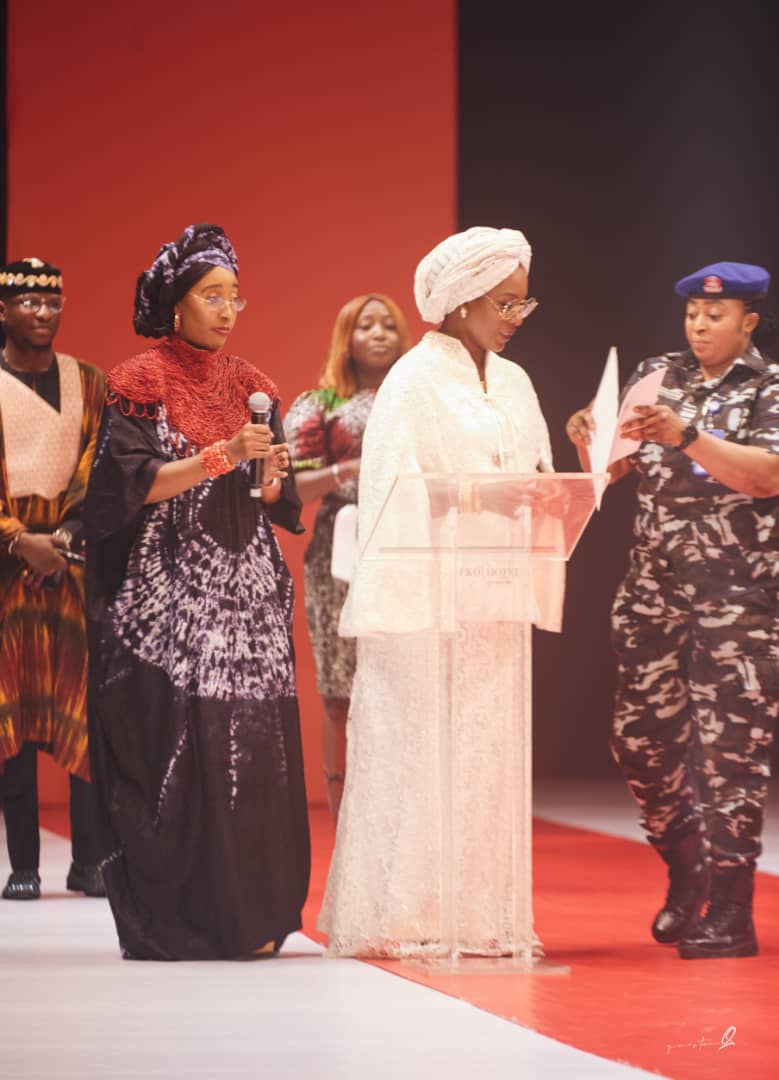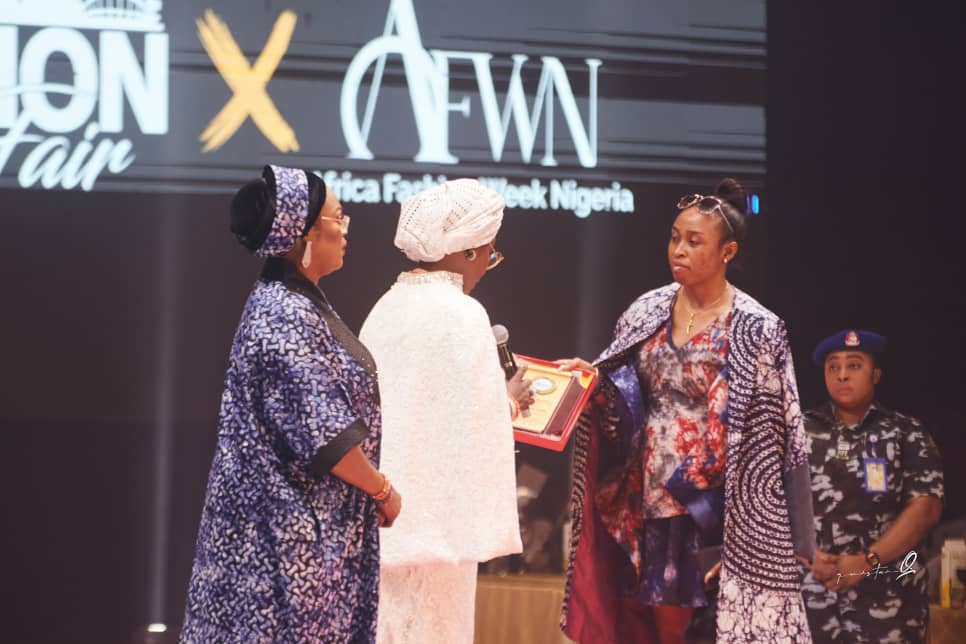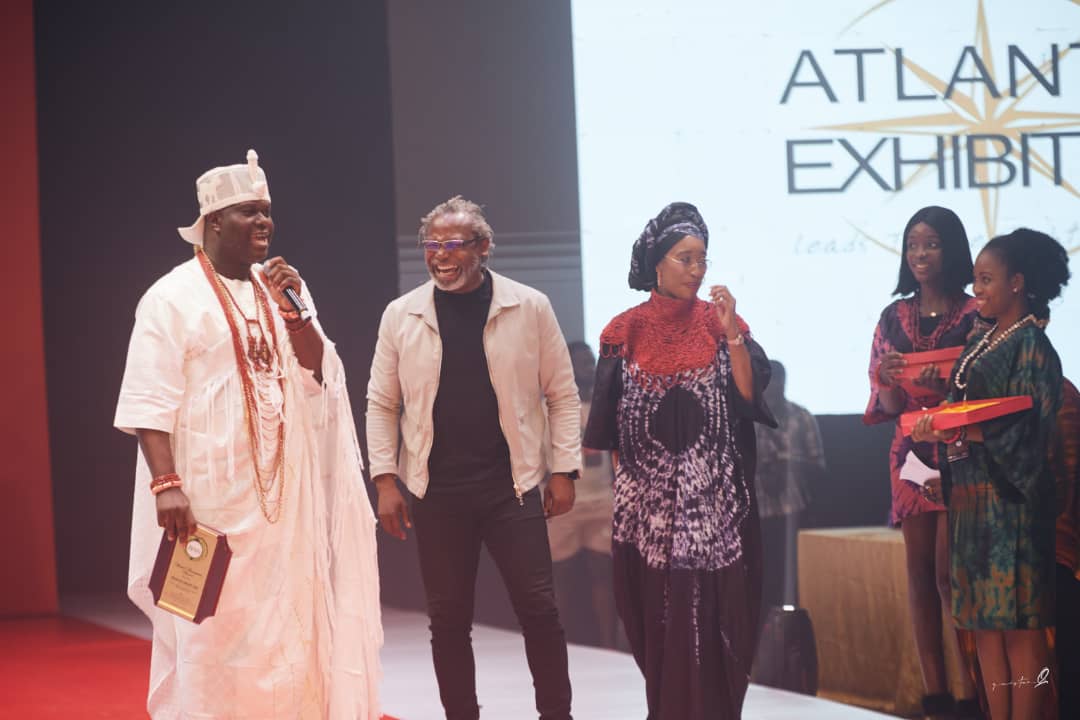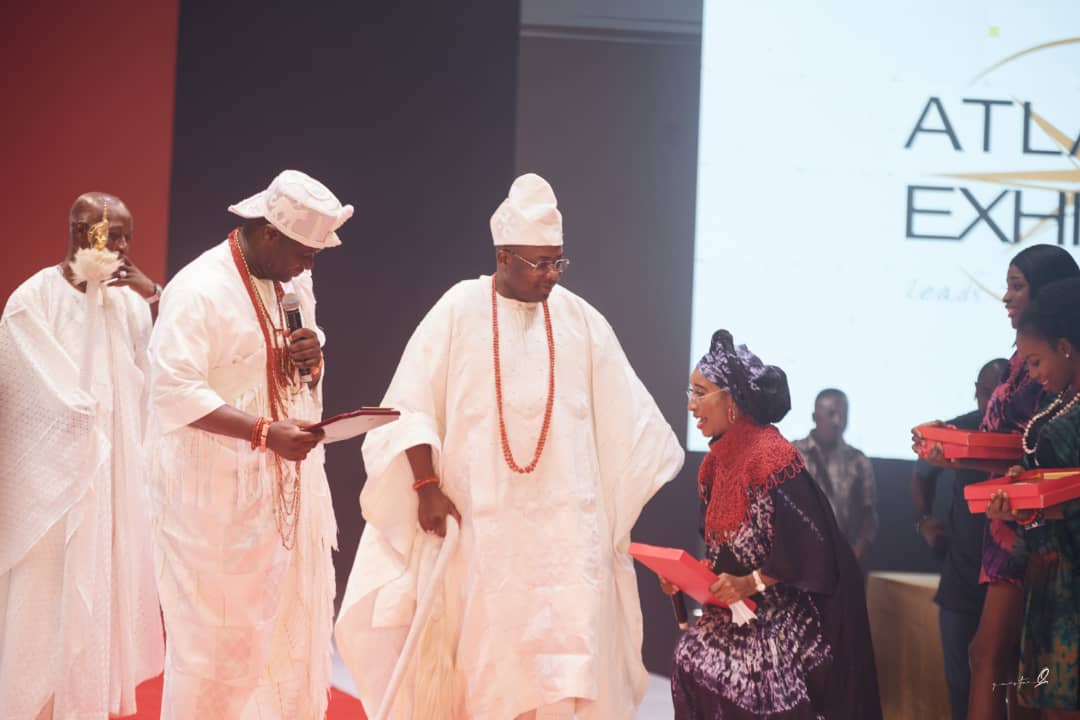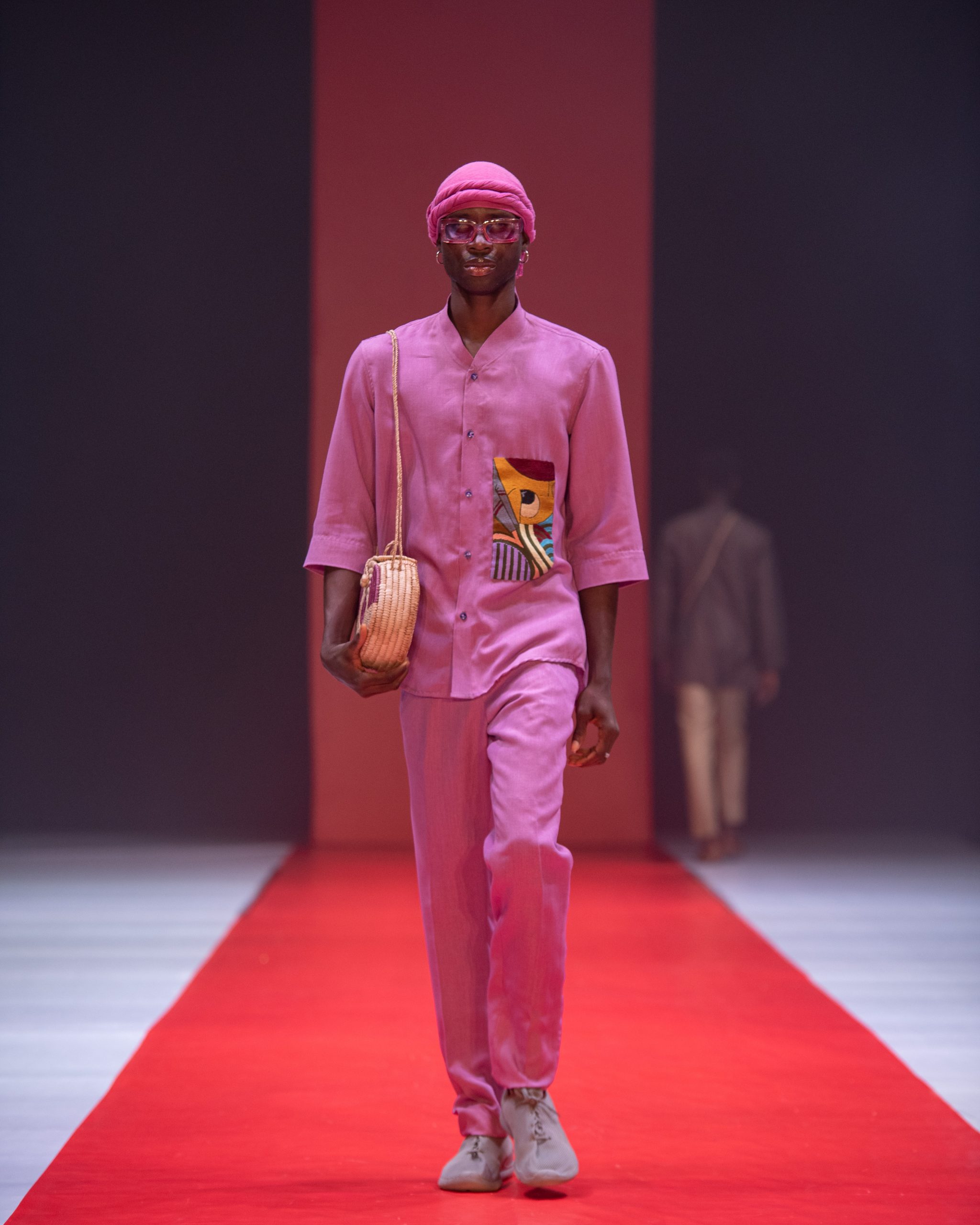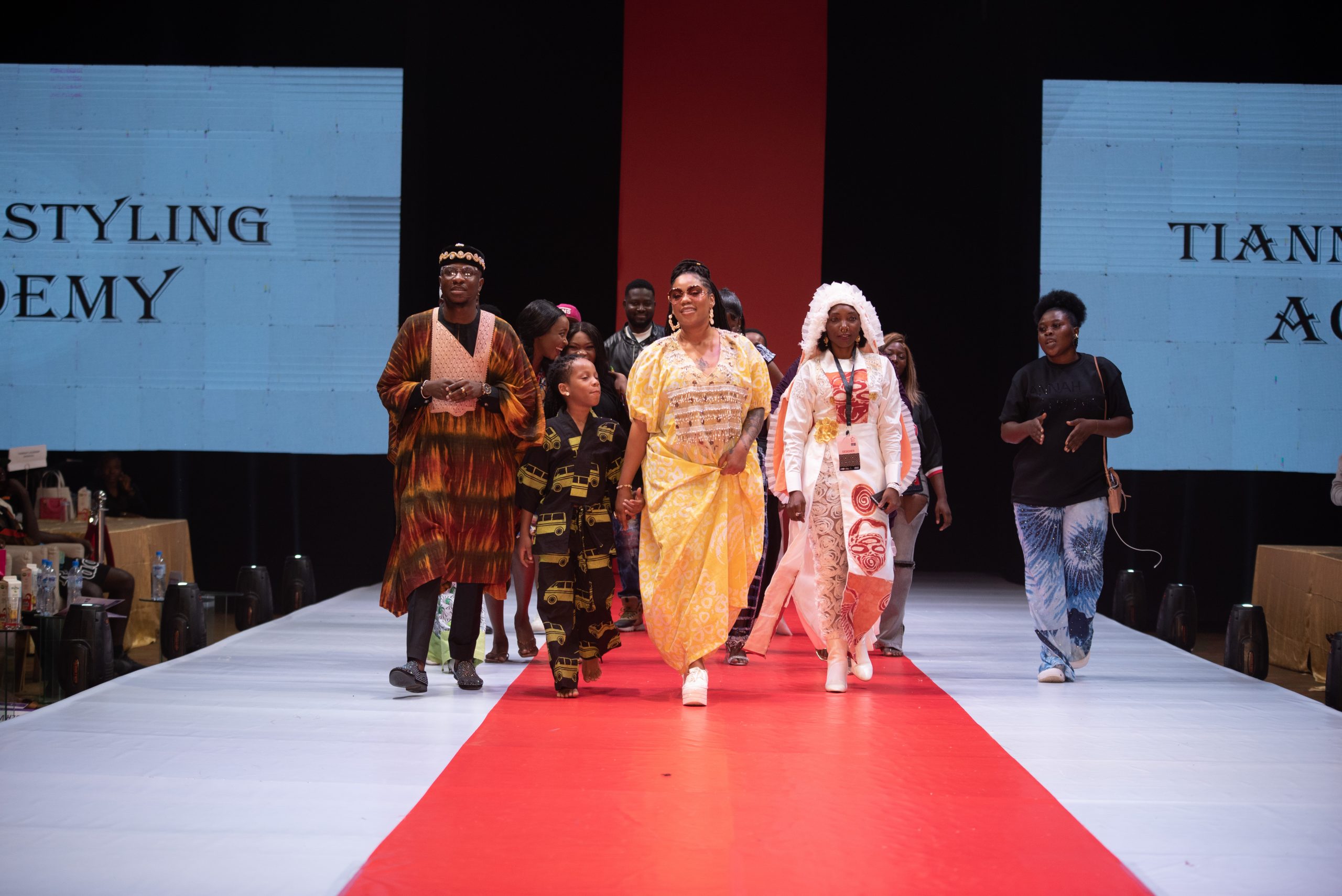 Florence Bodex Hungbo Dazzles, As She Hosts 2020 Citypeople Fashion and Beauty Award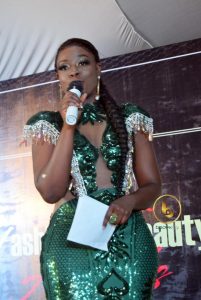 Celebrity Blogger & CEO Bodex Media, Florence Bodex Hungbo was the host of the 3rd edition of the City People Online Fashion and Beauty Awards.
It's one of the country's biggest fashion awards show.
The organizers gave over 50 awards to individuals that excelled in their respective categories in the year under review with scores of guests in attendance.
Bodex once again proved to be the queen of style, as she hosted this year's edition in dazzling green outfits which were designed and styled by @rikaotobyme for the first appearance and @sisikemi_ for the second appearance. Her stunning look has since been attracting wild reactions from fashion enthusiasts.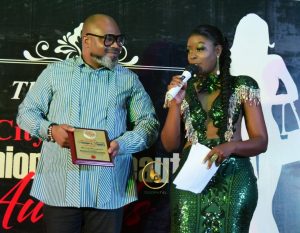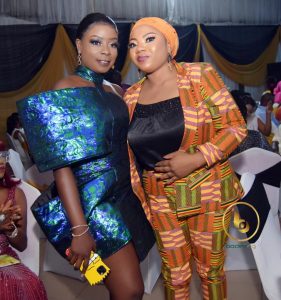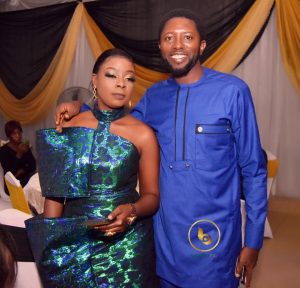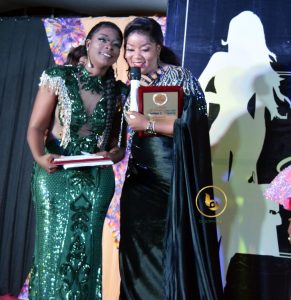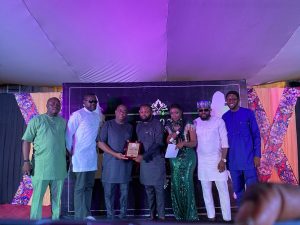 Her charisma and presentation were exceptional, classy, and professional all through the event. Bodex's craft has indeed proved that class has come to stay in the entertainment industry with her flawless makeup which was done by @kfloxy_makeover to keep her face glowing all through the event
remarks, the publisher of City People, Mr. Seye Kehinde said the award was meant to promote fashion creativity in the digital space. He added that the pandemic has made people be more creative, hence the need for them to be celebrated "in our own little way".
The event also featured exhilarating musical performances by one of Nigeria's finest highlife act, SBlive, who kept the audience up on their feet throughout the show.
The event ended at about 9 pm with lots to eat, drink, and time to mingle.
PDI Takes Telehealth To Grassroots Northern Communities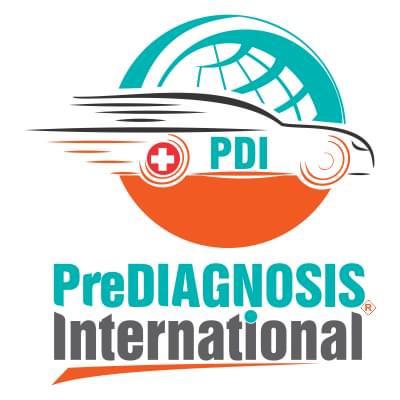 Pre Diagnosis International has commenced a programme of spreading its service base to various parts of the country in the bid to push for greater adoption of innovative telehealth among the country's vulnerable and underserved communities. The company announced the first of such tactical moves for the North Central and North Western parts of the country in a recent disclosure that the PDI 24/7 Doctors' Hotline and the PDI Telehealth App have been remodeled to serve the needs of the Northern people in the Hausa language.
According to a media statement signed by the Managing Director of PDI, Dr. John Iguve, the company's foray into Kano, Jigawa, Kaduna, and Abuja is in furtherance of PDI's determination to meet the target of delivering efficient and affordable modern healthcare to 20 million poor and vulnerable Nigerians between 2020 and 2030.
Dr. Iguve explained that the four cities were selected for the pilot scheme of the PDI 20-2030 Reach, Rescue, and Fortify project in the North after the successes recorded in the South West area over the last two years. He said plans to extend the reach to every nook and corner of the Northern region were already afoot.
"We are happy to announce that we are moving a step further in our campaign to make affordable healthcare services available at the doorstep of the people especially the poor and the vulnerable across Nigeria. Our recent decision to establish strong presence in the Northern part of the country is aimed at helping more Nigerians to enjoy access to basic affordable telehealth. As a semi-philanthropic hybrid health service company, PDI is determined to lead in the efforts to ensure public health care delivery to the poor and vulnerable through our bouquet of mass-market targeted medical services", he explained.