Prince Nicholas Ukachukwu's 140 Million Dollars Investment In Awka Collapse! Niccus Employers Cry For Help over unpaid salary!
When Prince Nicholas Ukachukwu, a former House of Representative Member and Evangelist as well as an Industrialist broke a cheering news that his multimillion dollar investment in Awka is set to be commissioned years back, Anambrarians  received the news with a pinch of salt based on the agonies of those working at Niccus Industries Limited.
Society Reporters NG reports that Ukachukwu is a dogged fighter even in politics and all he had laid his hands on even in beating mercilessly political opponents but that announcement is with a hiccup.
As a former gubernatorial aspirant in the state under PDP and later Hope party, Chief Nicholas Ukachukwu was outstanding and marches money for money and force to force with all major contenders. He could have been in the senate now representing Anambra South senatorial zone but for smartness of Chief Chris Ubah that outshine his own smartness and his brother Senator Andy Ubah is there now.
At a stakeholders meeting at the Governor's lodge then Prince Ukachukwu announced that his $140m investment in Awka would soon be ready for commissioning while he was perfecting plans to cite more industries in other parts of the state.
He commended the governor for demonstrating a deep sincerity of purpose and assured him of his support as well as his belief in his ability to deliver on his promise to Ndi Anambra.
But the fears stemmed from the investment at Onitsha Niccus industries limited manufacturing over 21 domestic products  including ladies sanitary towels , baby diapers , pencils , medicated , Antiseptic , Toilet and Bar soap, plastic bottles and bottled water.
Others are Instant noodles , Jute sack and Ghana must go bags , converted papers and cartons , can juice as well as Polythene and shopping bags
Niccus Industries limited is located at Nkpor Junction and before now was beehive of activities employing over 6,000 direct and  about 1,000 indirect staff .
But today staff are owed several months of salary and the place is a ghost of itself with many resigning and going without their entitlements.
It was alleged that the manager who happens to be a relative of the Prince ran the place aground as one could not reconcile the business acumen in Prince and Princess estate as well as many international schools that are a huge success to the Niccus delima which is an irony, Niccus is a subsidiary of SNECOU Group of companies.
But the Managing Director of Niccus Industries Limited , Pastor Oguine told us that all hope was not lost to resuscitate the factory back to its footings as every efforts have been put in place by the chairman Prince Nicholas Ukachukwu to revamp the ailing factory.
He blamed the previous governments in the state of being responsible for the predicament the factory is suffering because the Chairman of the company Prince Ukachukwu is in politics , his efforts were allegedly frustrated leading to the suffering of the over 7,000 staff in the company.
He decried the pains and agonies thousands of workers there went through because of adverse government policies without knowing that it would not be the Chairman of the company that would suffer the pains but the masses employed there. He hoped soonest all the agonies would be in the past.
And because the MD was skeptical of news, he was not troubled further about some salient points about Niccus like how many years staff were owed salary and stuff like that.
In a recent development, Remember how few weeks ago, an Igbo businessman/politician, Chief Peter
Nwaedozie Alias Mkpume from Ogboji town in Orumba LGA of Anambra State gave residents and the media quite an episode to watch when he took off his clothes publicly on camera and went stark naked to demand for the money he was being owed by an alleged rich debtor?! It's not forgettable so easily!
The rich debtor has been identified as Prince Nicholas Ukachukwu.
The incident occurred at Ali Akilu Street in the highbrow Asokoro District in Abuja.
Obviously fed up of the incessant excuses by Mr Nicholas, Chief Peter Nwaedozie resorted to the method of going stark naked in the house of his debtor just to compel him to settle the debt. He also
claimed that Prince Ukachukwu had threatened to lock him up if he continued
to demand for his money. New family photos of the debtee have
emerged. Its believe to be about a whooping sum of #34 million.
Society Reporters gathered that Prince ukachukwu is now on the run as everything seems to be crumbling for him now.
We will keep you updated as soon as we lay our hands on more information.
My son's death a test from God – Heartbroken Gov. Sule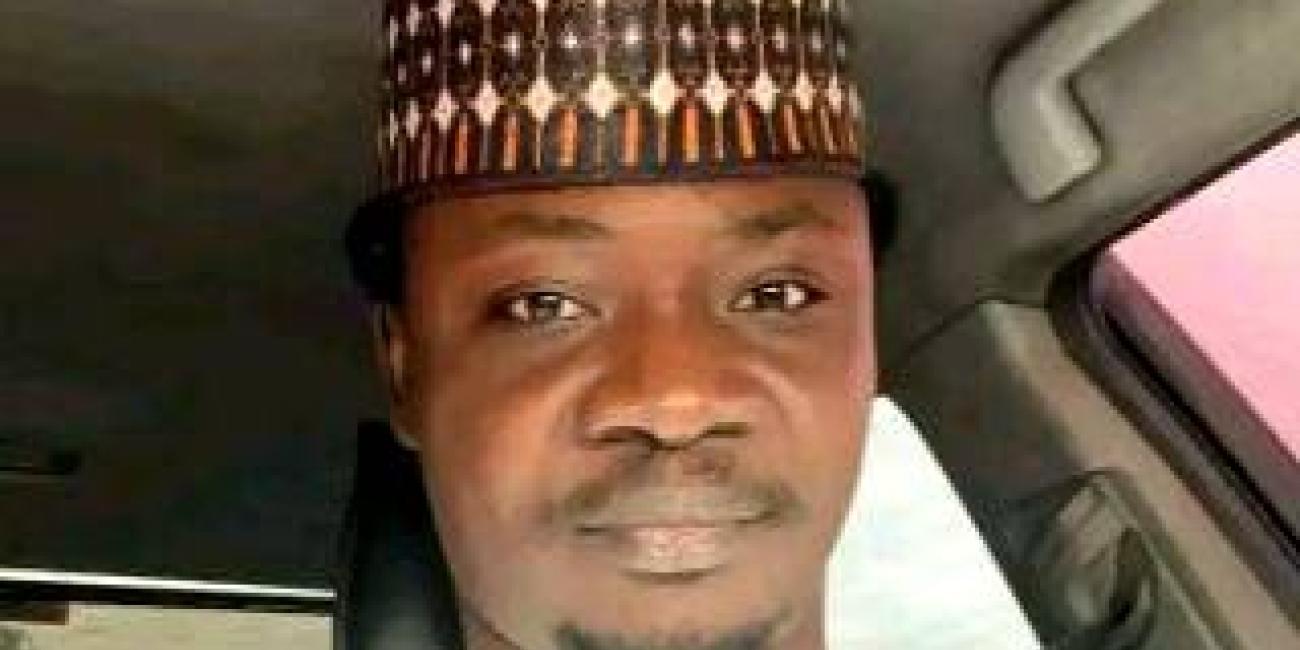 Heartbroken Governor Abdullahi Sule of Nasarawa State on Friday said the death of his son, Hassan, is a test from God.
Hassan, 36, died on Thursday after a brief illness.
He spoke while receiving condolences at the palace of his father, the Sarkin Gudi, Alhaji Sule Bawa, in Akwanga LGA.
Sule said he was the one consoling somebody who lost his nine children and 70 cows the previous day and that today God decided to test him, to see whether he was sincere in consoling that bereaved father.
"This is my time to be tested. I see this as a test from God. I was the person consoling somebody that lost his 9 children and 70 cows yesterday, and today God decided to test me, to see whether I was sincere in consoling that bereaved father," he said in a report by The Punch.
According to him, his son grew up carrying all his siblings along, saying that it was only God that has the power to take him away.
Sule added that his son was the one taking decisions on their businesses, saying that he was always on hand to advice him on what next to do, as his schedule would not allow him to run any business.
The governor insisted that God took him away to test hi resilience and faith.
"God didn't seek my advice when he gave Hassan to me and he will not seek my advice when he takes him away," he said.
Senate summons Kyari, CEO NNPCL over N48 billion pipeline surveillance contract awarded to Tompolo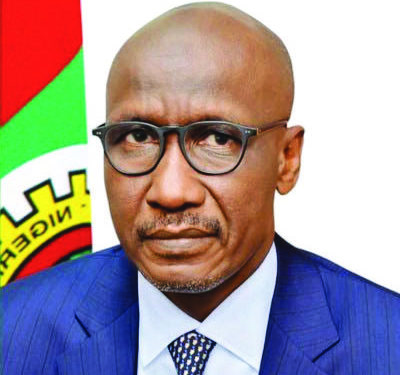 The Senate Committee on Ethics, Privileges and Public Petitions has summoned the Group Chief Executive Officer of the Nigerian National Petroleum Company Limited (NNPCL), Mr. Mele Kyari, over a N48 billion pipeline surveillance contract awarded to stakeholders in the Niger Delta region.
The pipeline surveillance contract was awarded by the Federal Government to Global West Vessel Specialist Limited, a private maritime security firm founded by Government Ekpemupolo, an erstwhile Commander of the Movement for the Emancipation of the Niger Delta (MEND) also known as Tompolo.
The Tompolo-owned firm was expected to protect all the oil pipelines criss-crossing nearly all the states in the Niger Delta in collaboration with other major stakeholders in the oil bearing communities in the region.
Specifically, Tompolo is expected to carry out the N4 billion per month contract that covers Delta, Ondo, Imo, Rivers and some parts of Bayelsa State in collaboration with major tribes along the communities that host the oil pipelines.
However the Isoko Ethnic Nationality has petitioned the Senate alleging that their young men were not being carried along in the multi-billion naira project.
The Isoko people under the auspices of Interested Isoko Youth Groups, through a petition sent to the Senate on their behalf by Stanley Okonmah, said they were completely marginalised in the contract award.
The lsoko Ethnic Nationality requested the Senate to probe the award of the contract and prevail on the NNPCL's management to award a fresh contract to a company owned by an Isoko person.
Specifically, the people urged the Senate to look into the matter and urged the Minister of Petroleum Resources and the Group Chief Executive Officer of Nigerian National Petroleum Company Limited (NNPCL) to correct the anomaly.
They want the NNPCL to award the pipeline surveillance contract to a company to be chosen by stakeholders of Isoko nation.
The Chairman, Senate Committee on Ethics, Privileges and Public Petitions, Senator Ayo Akinyelure (PDP – Ondo Central), at a session in Abuja, said the GCEO of the NNPCL was being summoned to the Senate for him to come and assure the Isoko people that the agency would do the needful to avoid economic sabotage by the aggrieved youths of the area.
He said, "The GCEO of the NNPCL is hereby summoned by the Senate Committee on Ethics Privileges and Public Petitions (to appear before this committee) on January 25.
"We want him to come and assure Nigerians that he would do the needful to calm down the youths so that they will not engage in pipeline vandalism."
Earlier, the leadership of the Isoko youths told the panel that since oil was discovered in their land and pipelines installed there in 1958, till date, no case of vandalism had been recorded in the area.
Confusion at Lagos Airport as Workers Embark On Strike…… Passengers Stranded!(Photos)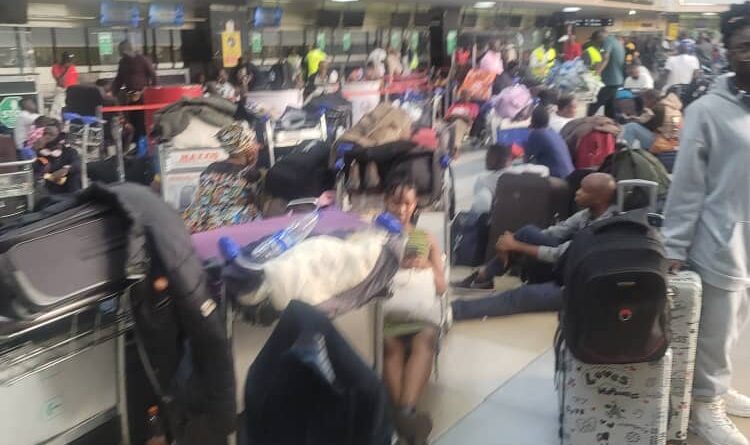 Several passengers were stranded this morning at the Murtala Mohammed International airport as airport workers began strike starting from midnight.
passengers were spotted all around with airlines having little information on the way forward.
for instance, virgin Atlantic passengers that were due for London trip this morning were helpless as many had to reschedule their flights and many left loitering around
more details………