'Pikin wey wan spoil…' BBNaija not the problem By Victor Ojelabi
Just in the space of 24 hours, Nigerians were rudely shocked with the unprecedented increase of electric tariff to over 200%, a hike in fuel price, a systematic reduction in savings interest across boards, and an increment in pay cable subscription from DSTV. Reminiscent of the youths of yore that produced such ground-breaking 'Ali Must Go' riots of Yester yore, today's youths codenamed 'Twitter Warriors' or 'Netizen soldiers' only took to social media with clever memes, skits, posts, and savage replies to communicate their grievances over these developments.
Besides the nonchalance and disinterest of, today's Nigerian youths to matters that affect them directly is the issue of the sliding values and crippling moral decadence that seem to have taken dominance today. Quite surprisingly, year in and out, in the past four years, to say the least, many Nigerians want to blame these disinterest and decadence on the TV Reality show, Big Brother Naija, BBNaija, for short.
Unfortunately, I, like many others, believe that nothing concrete will follow this as we as Nigerians will again vindicate the late Abami Eda's Nigerians who are adept at adjusting to adapt while 'suffering and smiling'. Let it be known that this article is not an attempt to hold brief for the show, its organizers or advertisers, rather, this is an attempt in redirecting Nigerians angst, frustration, and blame in the right direction.
Some days ago, I was driving to Ikoyi from the mainland on an official assignment. To make my commute less boring, I turned on the radio and began scanning through the stations for good music to vibe to. In the course of my search, my 'radar' settled on Nigerian Info, a serious talk show content-based radio. The voice of Joyce Onyemuwa, a favorite OAP I love to listen to from her days at Cool FM, wafted through the car.
The conversation she was having in a phone-in segment of her midday show was on the ongoing BBNaija reality gameshow. From her tone and that of virtually all listeners that called in, the TV show is the worst thing that happened to mankind since the fallout of man in the Garden of Eden. Calls from Christians, Muslims, Atheists, Moralists, etc., on the topic were on how the show was promoting moral decadence through sexual promiscuity, alcoholism and other related vices.
Surprisingly, and to the best of my knowledge, not a single caller called in to defend the show or give a counter argument. Perhaps, this is for fear of 'going against the traffic' or holding an unpopular opinion. However, it is, I was gravely disappointed because I am sure the show has a cult following boasting millions. A simple research on the number of Dothrakis (allusion to Game of Thrones) or Explorers (allusion to the popular cartoon series, Dora the Explorer) as followers of one of the Housemates, Dora, are known; Elites for Erica or Icons for Laycon or Ninjas for Nengi will reveal as much. Unfortunately, I was driving and could not call in to make some really salient points I felt was necessary.
The Nigerian Info instance is a representation of what is happening across the Nigerian social media space where an intense albeit not really intellectual debate on the propriety or otherwise of airing BBNaija is raging. I refer to it as not intellectual because I have heard some pastors who preferred to rain curses on the sponsors and participants, better called housemates – rather than address the heart of the matter.
In this debate there are abnormally three sides to the coin. There is a group that posits that BBNaija is inappropriate and should not be aired at all. They argue that the show serves as a distraction to Nigerian youths from pertinent national issues. This group goes as far as suggesting that the government targets the period of the show to take actions it wouldn't take on a normal day because it shows Nigerians will be preoccupied. The second group posits that although they don't watch it probably because of its unsuitable content, it should not be barred for others who may actually like it. The third group posit that BBNaija is an entertainment programme, which necessarily must not have a positive effect on society, and thus it can and should be aired. All groups are entitled to their opinion, regardless.
So, what is mine? BBNaija is a reality show with aims and objectives streamlined accordingly. Lets look at reality shows and their antecedents in Nigeria. Since the maiden edition of Big Brother Africa (BBA) in 2001, in which a Nigerian was featured in a reality show for the first time, reality TV programmes have become the 'new big thing.' Realities shows continue to snowball. They include Star Quest (2002), Gulder Ultimate Search (2004), Who Wants to be a Millionaire (2005), MTN Family Game Show (2005), Three Crowns Family Game Show (2005), Next Movie Star (2005), Amstel Malta Box Office (2005), Big Brother Nigeria now Big Brother Naija (2006), MTN Project Fame West Africa (2008), Malta Guinness Street Dance (2008) and Peak Talent Hunt (2009).
Others are: Glo Naija Sings (2009), Sprite Triple Slam (2010), National Comedy Challenge (2010), Lucozade Boost Freestyle (2010), Roc Da Mic Nigeria (2011), Nigerian Idols (2011), The Voice Nigeria, Nigerians Got Talent, Glo X Factor, Access the Stars and Oceanic Football Challenge (now rested), among others have filled the television airwaves.
Obviously, brands invest billions into these reality shows for reasons. They are definitely in business to make money, as such are not doing this solely 'from the goodness of their hearts.' Therefore, there are primary and secondary objectives of sponsoring these TV reality shows. They are primarily to build awareness, develop customer loyalty and improve brands' perception. The secondary reasons are more contentious, but generally, they could be seen to attract new users, support dealers and other intermediaries and act as a form of staff motivation and morale boosting. Long story short, they are out to boost ROI, make more money and get more customers.
Now, blaming BBNaija for the increasing moral decadence in the society or for the obvious disinterest of the Nigerian youth to partisan affairs is tantamount to giving a dog a bad name just to hang it. BBNaija is like a buffet where several dishes and drinks are served just for your choosing. Because you do not like pork which is a part of the buffet, for instance, you don't go about complaining about its presence on the buffet table or because others are eating it.
Same thing with BBNaija. It airs on a dedicated channel on DSTV. Organisers have taken time to run a campaign informing viewers that the show is strictly for those above the 18-year age bracket. The implication is that those on this age bracket are adults who have the full understanding of what the term, 'choice' implies and can take responsibility for their actions. Channel blocking has also been advised for viewers due to the nature of the show. This means that the channel can completely be removed if so wished. The calls for banning the show is akin to asking that sexually explicit websites and platforms be banned. As implausible as this sounds, that is how it seems. Allowing a younger audience to watch the BBNaija shows a high level of irresponsibility on the path of parents or guardians therefore as the show is clearly not meant for them. It's like allowing children take alcohol because it is on the buffet table.
I am most certain that if the show should be scrapped today, perhaps forever, we will still have our many problems with us. Our youths will get even more proficient at adjusting to whatever the government of the day throws at them. Moral values will slide even further as decadence will continue to become a norm. Most assuredly, there will be other shows, reality or recorded, other events and many other reasons for our youths to be preoccupied with, other than pertinent issues heating up the polity.
Instead of this holier-than-thou stance many Nigerians are adopting against this show, instead of being more 'Pope or Imam' than the holders of these positions, why don't we consider the content of BBNaija and the micro and macro-economic benefits of BBNaija and just let the matter be? It may look like a mystery, but the show is beyond the people and the host, Ebuka Obi-Uchendu, himself a past contestant, we see on the screen for 99 days. There is more to the show than the contestants; the crew members, brands, small and medium-sized businesses, online vendors and entertainers who visit the house, are also huge beneficiaries of the BBNaija show.
At the backstage making the work happen are more than 100 crew members; cameramen, photographers, housekeepers and many others in their hundreds who get paid for making the reality show a true reality. The show host, Ebuka Uchendu, once shared a photo in 2019 of about 100 crew members (directly hired) to work behind the scenes to bring the show to viewers. The multiplying effect of this on the economy of a nation cannot be underestimated. The show made a remarkable move last year when it gave out a Nigerian made car to Mercy Eke, winner of the 2019 edition. This move earned MultiChoice commendation from many Nigerians and it has further promoted the Innoson made vehicle to other parts of Africa.
Before BBNaija 2019, not so many people knew about a smartphone brand called Oppo. It gained exposure that has translated to an increase in patronage and revenue by joining other brands like Bet9ja, Pepsi, Gulder to sponsor weekly games on the show. The small and medium-sized business owners who are contracted as vendors to supply necessities like food, wearables, cosmetics, toiletries to the house during the show have also seen exponential growth in their businesses by associating with the show. Many of these businesses run online shops, by exposing their brands on the show to over 40 million viewers across Africa, their hitherto small businesses have received a higher degree of patronage from Nigeria and other African countries.
In October 2019, House of Lunettes, a brand that makes eyeglasses announced that it sold out its products a few hours after Tacha Akhide became its brand ambassador. Such is the power BBNaija wields. Entertainers and DJs who visit the housemates have also enjoyed a high degree of publicity that has further positioned their brands to the consciousness of not just Nigerians, but millions of Africans. We may not be able to put a figure to the huge impact of BBNaija on the nation's economy, it is clear that solving the economy puzzle remains a daunting prospect, which the show alone cannot solve, but it is making a giant step in proffering a solution.
Over the years, MultiChoice, through BBNaija, has continued to churn out talents taking over the creative scene; Gideon Okeke, Bisola Aiyeola, Ifu Ennada among many other past contestants have made names in Nollywood. Efe Ejeba winner of the 2017 edition went on to pursue a career in music and Miracle Igbokwe through his cash prize in the 2018 edition was able to achieve his long term dream of becoming a pilot. Though he didn't stay in the creative industry like other contestants, BBNaija has helped him fulfill his dream, what more can he ask for?
The likes of Tobi Bakre, who has featured in movies and soap operas, Mike Edwards a brand ambassador for Nigeria family of Japanese automotive manufacturers, Mitsubishi and many others are also making good use of the fame the platform brought to register their names in the creative scene. With the dearth of talent harvesting shows and many other reality TV shows that the harsh economy has frustrated to wind up, commendation must be given to MultiChoice Nigeria for weathering the storm and providing a way out of the conundrum to make BBNaija a major contributor to the growth of the creative industry.
The show is an instance of the macro Nigerian society, a mirror of the sociological and psychological makeup of our country and the Nigerian individual. There has been alleged sexual escapades in the house; 'alleged' is the keyword as organisers have been very careful of exposing viewers to explicit sexual activities in the house. Sex unfortunately is not something that is new to us as a society. It is a reality of our existence. Its suggested portrayal to adults cannot be responsible for moral decadence, far from it.
'Pikin wey wan spoil go don spoil tey tey.' This assertion holds true because moral decadence can be traced back to the very first point of socialization; the family. Any perceived or imagined vice on the show is a reflection of what is obtainable in our society. The family, educational institutions or the society at large has been an abysmal failure in serving as a moral compass to the youth and passing the blame buck to BBNaija is irresponsibility!
Victor Ojelabi (08128215984) is a writer and publisher of Freelanews.com
OGD: When the lion roars into the ruling party By Victor Ojelabi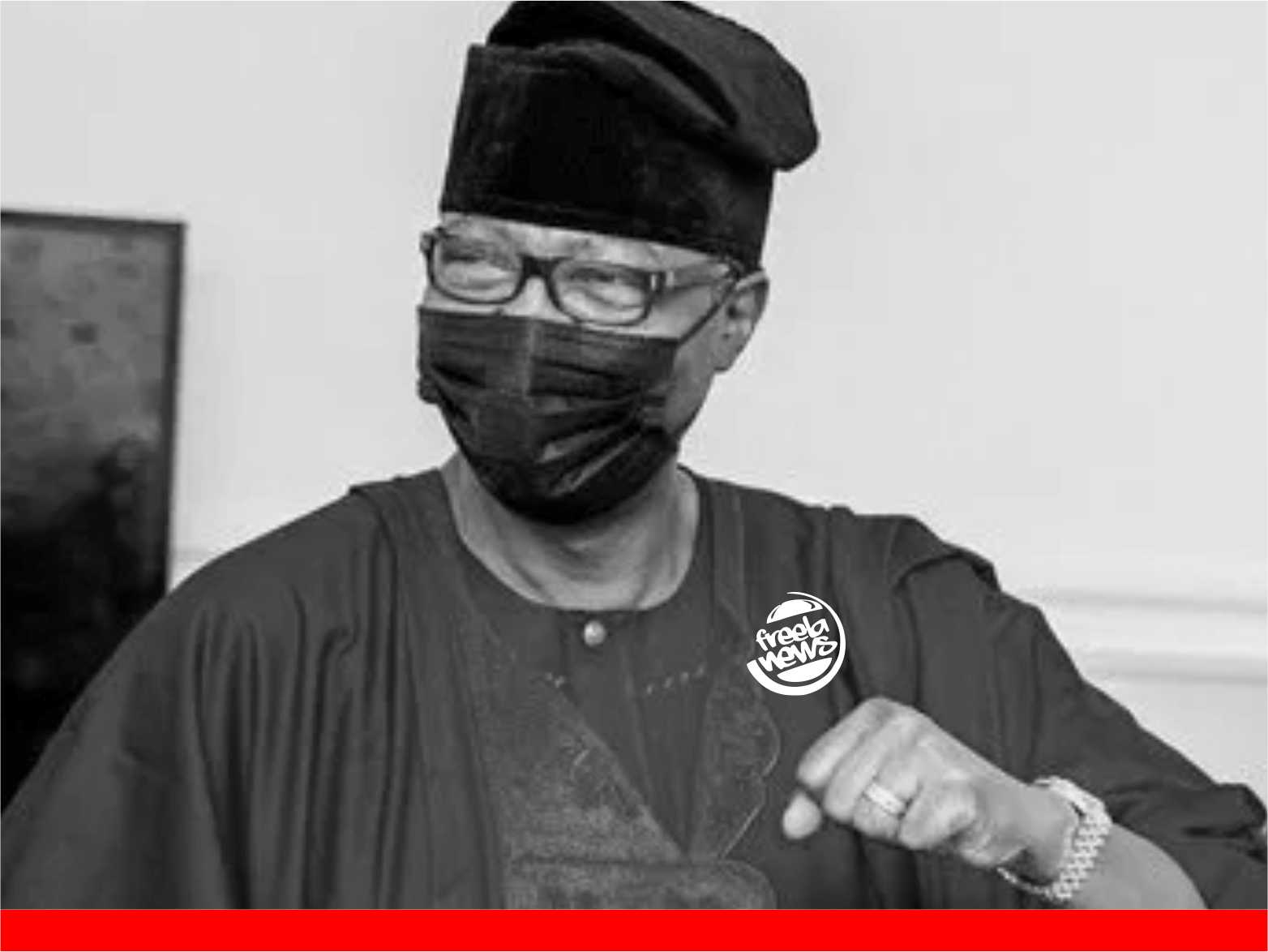 Recently, the media was agog with the news of the defection of one of the former Ogun State Peoples Democratic Party (PDP)'s chieftains, Otunba Gbenga Daniel (OGD), to the ruling side All Progressives Congress (APC) in what has openly kick-started the political permutation ahead of 2023.
The media further reported that OGD took part in the ruling party's registration and revalidation exercise which officially validated his defection and membership of the party.
In a reaction to the development, the PDP in the South-West through its Zonal Director of Media and Publicity, Lere Olayinka, came out to say that the duo of Daniel and Iyiola Omisore had long defected to APC, adding that it was obvious that the APC has become so embarrassed with the refusal of well-meaning Nigerians to openly associate with the party in its membership registration and is now making up defections for public perception. In fact, Olayinka said by the action of Otunba Gbenga Daniel few hours after the results of the 2019 presidential election was declared, it was obvious that he was among the double-agents who sold the PDP out during the election.
Parts of the media report on OGD at best can be termed misleading as Ogidi Omo, as he was fondly referred, did not technically defect from the PDP to the APC as he stepped aside from politics months ago. OGD had been retired from partisan politics before his recent re-emergence to the call of duty. The assertion by the PDP therefore holds little or nothing to this effect.
Recall that in March 2019, he had sent a letter to the PDP leadership which read, "This is to inform you of my intention to resign from active and partisan politics with effect from today, the 14th day of March 2019."
He had explained that his move from politics was personal and that the move will allow him to devote more time to charity and resuscitate his non-partisan political leadership academy, which he established a few years ago.
He had gone ahead to explain some reasons for his actions which were termed anti-party by the party:
"Whereas the national leadership of our party, recognised one candidate for the 2019 election, by court pronouncements another candidate, and in compliance with those court orders, which the Independent National Electoral Commission (INEC) recognised was on the INEC list.
"The candidate recognised by INEC was not acceptable to the national leadership of the party. Our situation was then compounded because the candidate which the court and INEC recognised and accepted as valid has also been expelled by the party."
That situation made him respond to "the yearnings of our people and joined others in emplacing an administration that we believe will better serve the interests of our people than what currently exists."
This support berthed the Dapo Abiodun administration.
Perhaps before joining issues with any entity, some things need to be put in retrospect.
OGD had joined the PDP in Ogun State in September, 2001 at an event which was described as one of the most ceremonial political rallies in recent political history in the South Western part of Nigeria. He had gone ahead to create a highly robust and effective political campaign machinery which resulted in an electoral victory for the People's Democratic Party in Ogun State in 2003; a victory whose dominoes' effect reverberated through the politics of the South-West region positively with a victory in five states for the then ruling party.
Having served as governor of Ogun state for eight years, his administration till today remains a point of reference in terms of physical, social, economic, educational and human capital development since the state was created in 1976. Notwithstanding these widely acclaimed achievements however, PDP in Ogun State ran into trouble waters towards the end of his administration (about the year 2009) which led to the sad loss in the election of 2011, and regrettably ten (10) years after the party has been unable to resolve those internal disputes and challenges.
Unlike OGD, no politician in Nigeria today will willingly resign from a political party for more than a year before pitching tent with the next available option. Out of respect and the vestige of loyalty he had for the PDP-a party he joined over two decades ago, and of course, the love for his teeming apostles, OGD waited for the best moment to press play on his paused political career.
The most extraordinary characteristic of Daniel is his ability to endure and renew. No politician has faced down greater existential challenges or perfected the technique of quiet adjustment to shifting realities with greater skill than OGD. Perhaps. When he left office in 2011, he made efforts to remain relevant in the scheme of things in the state. In line with his desire, he tried to keep the structure of the People's Democratic Party, PDP, in the state intact. But this only lasted a short while, as he had to fight many battles in the process.
Remarkably, OGD operates what can best be termed the politics of the people. Not only is he loved and cherished by the people of Ogun state, he ensures that his political moves are in tandem with the desires of his people. That was why he had had to leave the PDP to join the Labour Party. His reason for joining Labour Party was to build a platform that will serve as a proper check mate for irregularities in governance of the State. Though people in the PDP frowned at this but the masses joined him to follow the Party. Labour Party became the most dominant opposition party in the state taking over from the PDP. While skeptic analysis said it was an act of desperation for him to have left PDP for Labour Party but majority of the people of Ogun State didn't care, they started declaring their support for him. He became the voice of the masses speaking against unhealthy antics of the state government.
After much deliberations and reconciliation meetings orchestrated by the National Leadership of PDP, Gbenga Daniel returned to PDP in October 2014. He returned back to PDP with massive supporters from the Labour Party which became a big boost for the PDP. But as the years rolled by, the internal wrangling and power tussles within the party took on greater dimensions, en route the last general elections. Things looked as if they couldn't get worse, but they did, as the PDP lost the elections to the ruling All Progressives Congress (APC).
Politically, the PDP had lost its teeth within the political schemes in Ogun state. No longer was it the formidable party of yester years; this is notwithstanding OGD's large followership in the state. Political pundits and analysts have for years posited that a move for the political gladiator away from the PDP and its many problems will be the best move for OGD's political life as well as a win for the people that have come to love and trust him.
It, therefore, came as cheery news when he announced his return to politics on a formidable platform like the APC. OGD's return to politics and the pitching of his tent with the APC marks something of a comeback for the Ijebu political titan, whose political exploits appeared irretrievably tainted by the internal wrangling and power tussle that afflicted the People's Democratic Party.
Onboard APC, OGD relevance, political clout, prowess, etc, will go beyond Ogun State to the national level for the greater good of the Nigerian people. This can be envisaged from his programme on Public Private Partnership which attracted several businesses into the state during his tenure. And why not? From education to health, sports, economy, agriculture, urban renewal and rural development, power, infrastructure, human development, housing, industrialisation, tourism and employment generation, OGD's imprints in the state were phenomenal!
As at the last count about 70 companies berthed in Ogun State from 2003 to 2011 with over 250,000 jobs provided through various employment generation schemes of the State government. In his eight years, the OGD Administration did more roads than all Administrations before it and most of these were done through direct labour with the Ministry of Works and the Ogun State Road Management Agency OGROMA. By utilising this method, costs were significantly saved while the confidence of indigenous engineers was reinstated in the people. The Olumo Rock resort was refurbished meeting international tourism standard, the MKO International Stadium Abeokuta was renovated and three other stadiums in other geo-political zones of the state were constructed to FIFA specifications.
The NYSC orientation camp in Sagamu is reputed to be the best in the country while the Tai Solarin College of Education was upgraded to University status making it the first in Nigeria and second in Africa. It was adjudged the best University of Education In Africa in 2011. The construction of a modern secretariat for civil servants in the State at a cost which beat the imagination of Late President Umar Musa Yar'Adua who commissioned it remains a landmark.
The construction of the six-lane Lalubu Road – the commercial nerve centre of Abeokuta – without a single demolition of existing building was to become a standard in road constructions in Ogun State today.
For OGD, the governorship was a 24-hour job. The last project he commissioned, the OPIC PLAZA remains, till date, is the tallest structure in Ogun State.
Perhaps it is not immodest to say that the incredible performance of Otunba Gbenga Daniel is now a benchmark to measure the performance of future leaders of the gateway state. In the words of the Nobel Laureate himself, Professor Wole Soyinka, "The various projects embarked upon by Governor Daniel are laudable and practical".
If his decisions have gained him so much love and respect from his teeming apostles and the good people of Ogun State in the past, then who dares question why a lion decided to roar again?
How Ibrahim Rabiu Wins The First Ever N10Million Easywin Lotto Jackpot!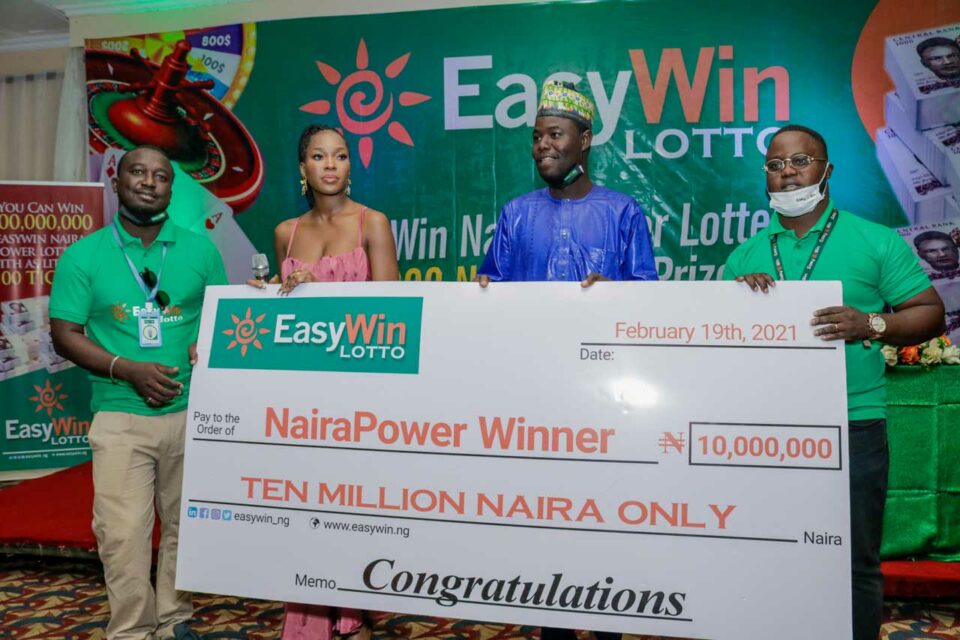 A trader in Bauchi state, Rabiu Ibrahim has become the winner of the first-ever N10 million EasyWin lotto jackpot.
At the presentation of the cheque to the jackpot winner in Lagos Sheraton Hotel, Ibrahim declared that EasyWin Lotto is indeed a life-changing experience because fortune has smiled on him more than imagined and faster than expected.
The winning will help to enhance his phone accessories business and investment in other areas.
According to Ibrahim, he has been trying different lotto and has played for several years but his luck has never been like this, but with Easy win Lotto God has decided to smile on him.
"I've been playing lotto for a while and I've never been this lucky, ut I just decided to play this with the sum of 100 naira, and here I am getting a whooping N10Million Naira," Said the Excited Ibrahim.
The 31-year-old Ibrahim could not hold back tears of joy when he was informed of his winning ticket. The excitement attracted people in his locality of Katagum. Ibrahim holds a diploma from Abubakar Ali Tatari Polytechnic, Bauchi.
Nigerian Trader Wins N10million Jackpot From EasyWin Lotto
According to the Easy win Lotto City Manager, Adewale Aloyinlapa,
"EasyWin will continue to lead in the lottery business because most people see us as reliable and their winnings are redeemable without issues."
Adewale also stated that EasyWin lotto could be played by anyone above the age of 18 via different ways. According to him, "we are giving Nigerians the opportunity to become millionaires right from their mobile phones."
EasyWin works in partnership with Opay Nigeria. Customers can go into any Opay store to buy their Easywin Lottery to play or buy their ticket online via Easywin's official website www.easywin.ng.
Fresh Scandal Trails Bankrupt Oil Tycoon… + His Amorous Affairs Exposed!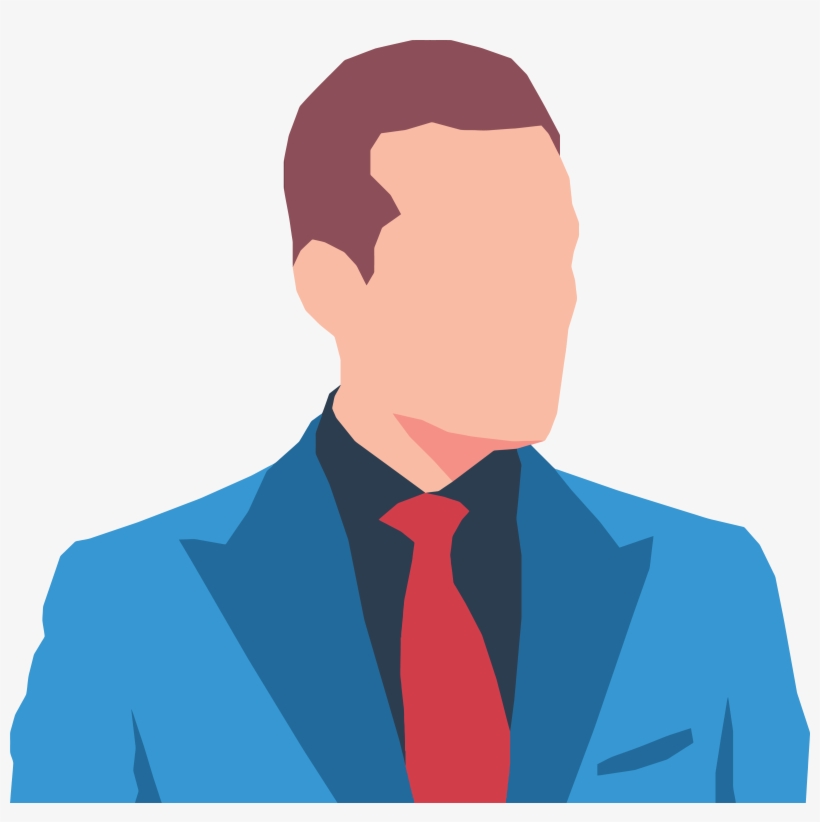 One gist making the rounds among the elites in town presently is about a serial debtor who hails from the southeast.
It is however no longer news that this Businessman with interest in almost all the sector of the economy has been running from pillar to post to cover up his mess has banks and different agencies have been on his matter over his debt profile.
Investigations have revealed that the man owes several banks billions of Naira and allegedly appears not to be willing to pay.
The morally and financially bankrupt man is currently scheming on how to escape what has been described as the inevitable.
According to reliable information, he is already financially and morally bankrupt as mothers and daughters are said to flee at the mention of his name.
Top Industry Watchers are aware of his amorous affairs.
There has however been questioning as to why businessmen borrow depositor's money from banks only to divert them to living luxurious lifestyles, and when it's time to pay back, they start running to court, playing all manners of tricks.
This is however not to exonerate bank executives who also colluded.
However, a new season where if you borrow money, you must be prepared to payback has come.
This is just the tip of the iceberg, more gist to follow. Stay tuned on this platform as we dig deeper to reveal more.