OSCARS APPROVES NIGERIAN COMMITTEE FOR SCREENING OF NOLLYWOOD FILMS
Ahead of the 2015 Oscars, The Academy of Motion Picture Arts and Sciences (AMPAS), has approved a twelve-man committee of Nollywood stakeholders, the Nigerian Oscars Selection Committee (NOSC), paving the way for Nigerian entries to be considered for the world's most prestigious prizes for films.
Each year, countries with an approved selection committee may submit one film for consideration for the Foreign Language Film Award Oscar; only 5 films are chosen from all international submissions for Academy members to cast their votes and choose a winning foreign language film.
"This is a great opportunity for Nigeria to have a voice in the international film arena", said Chineze Anyaene, filmmaker and committee chairperson.
The NOSC comprises twelve outstanding professionals who have over time proved their mettle as some of the finest in the movie industry and will select one Nollywood movie each year to be submitted for the Oscars. They include Chineze Anyaene, Ngozi Okafor, Olumide Amure, Ramsey Nouah, Kene Mkparu, Emeka Mba, Chioma Ude, Akin Salami, Mildred Okwo, Biola Alabi, Charles Novia and Shaibu Husseini.
According to Academy rules, the members will consider submissions on seven criteria, which are: story, direction, acting, cinematography, sound, music and universal theme.
Shuiabu Husseini, another member of the board agrees. "The Nollywood film industry needs to play globally so people begin to look towards us."
Every Nollywood movie selected each year will compete with movies from eighty-five (85) other countries for the coveted Best Foreign Language Film Award. Academy members will then pick a shortlist of five foreign language pictures ahead of the awards ceremony.
The approval of NOSC represents a milestone for the nation's movie industry which has been recognized as one of the top largest movie industries globally. For years, stakeholders have been trying to further improve its standards and this represents a move in the right direction. Sooner or later, Nollywood movies will win – maybe consecutively even – the Oscar statuette for Best Foreign Language Picture.
ABOUT THE COMMITTEE MEMBERS
CHINEZE ANYAENE – CHAIRPERSON
Chineze Anyaene was born and raised in Abuja, Nigeria. She graduated from Regina Pacis College Abuja and later attended the university of Abuja, Nigeria. In 2005, Chineze immigrated to Los Angeles, California and began a one-year filmmaking program at the New York Film Academy. While at NYFA, she was recognized for creating an outstanding epic folktale, noted as the best "foreign film" of her graduating class.
A first time feature director, her directorial debut IJE: THE JOURNEY has received several awards both locally and internationally including the highest grossing Nigerian film by the Nigerian Film Corporation (NFC) and has still remained unbeaten till date. In March 2012, Chineze was part of the panel at a conference in Harvard Business School discussing the entertainment industries in sub-Saharan Africa. She sits as the chairperson of the Nigerian Oscar Committee.
CHARLES NOVIA
Charles Novia is generally acknowledged as an avant-garde Nollywood filmmaker. Over the years, he has been involved with Nollywood in various capacities as a Scriptwriter, Producer and Director as well as a foremost creative entrepreneur. He's the first major Nollywood filmmaker to write a book on the workings of the film industry in Nigeria and the book; 'Nollywood till November: memoirs of a Nollywood Insider' since its publication in 2012, has been well received by critics and scholars of the film sector in Nigeria.
NGOZI OKAFOR
Born in Lagos Nigeria, she studied at the University of Port Harcourt Nigeria where she obtained a BSc in Mathematics/Computer Science.
With strong and growing knowledge in IT, Administration and Marketing, she was a former Managing partner at Xandria Productions Limited, a media consultancy, production and film distribution company which handled the successful theatrical and DVD release of the multi award winning and highest grossing Nigerian film, IJE: THE JOURNEY. She has since been responsible for the successful distribution of several titles under the Xandria Productions label.
Ngozi's production credits include Line producer, producer for the Short Film 'Life'. She is keen to stand out for mastery and excellence.


EMEKA MBA
Emeka Nkem Mba, recently appointed the Director General of the National Broadcasting Commission (NBC) is considered by many of his peers as a leading visionary in the converged fields of media, entertainment and technology, with over 23 years cross functional experiences in the converged fields of media & broadcasting, communications technology, and regulatory policy management. Prior to this appointment by President Goodluck Ebele Jonathan, Emeka had served for seven years between 2005 and July 2012 as Director General of the National Film and Video Censors Board, whilst at the NFVCB he undertook groundbreaking work in restructuring the Nigerian film industry.
Emeka has extensive experience in the media and communications fields, and is currently studying law from the External Programme of the University of London. Mr. Mba holds a B.Sc. Mass Communication, and an Advanced Management Programme (AMP) diploma in Media & Entertainment Management from the IESE Business School of New York.
CHIOMA UDE
The enigmatic founder and Executive Director of African International Film Festival (AFRIFF) is an ardent film lover. An avid film watcher and commentator, her passion for the industry grew more intense after her involvement in the production of the 2007 Nigerian Film and Video Censors Board (NFVCB) UK Roadshow. The ensuing relationship culminated in Chioma producing the 2008 Africa Movie Academy Awards and the institution of a brainchild of hers called the AMAA Charity Benefit. This novel initiative was designed to be an annual Corporate Social Responsibility (CSR) platform for industry practitioners and stakeholders to give back to society.
In 2009, Chioma went to become the local producer of the ION International Film Festival (IONIFF), held in Port Harcourt, Rivers State in Nigeria. She enjoys fund-raising for filmmakers and has produced some premieres for some of the best films in the Nigeria.
AKIN SALAMI
Akin Salami is a man on a mission and he is also what you would call a serial entrepreneur. He has successfully launched several businesses across a number of sectors including film production, broadcast media, banking, technology, aviation and distribution.
The Mirror Boy, OH Films' maiden feature film has gone on to break records and to date is one of the most awarded African movies of all time with over 20 awards across the world.
Akin is also part of international partnership that developed an IPTV film distribution platform called the OHBoX with a focus to promoting Africa and African content globally. The OHBoX platform is fast-becoming the secure Nollywood movie-release platform that is designed to benefit Nigerian and African movie producers.
Akin is a proud Nigerian, an ardent lover of film, an Executive Producer, Distributor and Content Developer. He attended Government College, Ibadan and is also a University of Ife, engineering graduate.
RAMSEY NOUAH
Ramsey Tokunbo Nouah is an actor and Stunt Director, Nouah's acting career kicked off when he starred in the Nigerian TV soap opera Fortunes. Nouah has since then appeared in numerous films starring as the lead role. In 2010, Nouah won the African Movie Academy Award (AMAA) for Best Actor in a Leading Role for his performance in the Best Picture award winning film 'The Figurine'. Ramsey is considered to be one of the most sought-after actors in Nigeria. To his credit are one hundred and forty five (145)-actor credit and more.
KENE MKPARU
Kene Mkparu is MD/CEO of Filmhouse Cinemas Nigeria, a dynamic cinema company with a combined management experience and a strategic plan to roll-out 25 cinemas over 6 years commencing in December 2012.
He is also MD of FilmOne film distribution limited. With over 20 years experience in cinema business management, Kene was MD, Genesis Deluxe Cinemas (2008-2010) and CEO, Film AFRICA UK (2005-2009). He was also General Manager with Odeon Cinemas UK (1991- 2008).
Kene has received industry achievement awards for entrepreneurship and for film production, in Nigeria and in the UK, Kene's film production credits includes Line Producer, Producer and Cast for feature films in the UK and Nigeria.
Kene has an MSc degree in Business Systems Analysis & Design (City University, London, 2001), a Post Grad Diploma (King's College, University of London, 1991) and a BSc Honors degree (University of Nigeria, 1988).
MILDRED OKWO
Mildred Okwo is a Theatre Arts graduate of the University of Benin Creative Arts Department (UNIBEN). In 1993, she bagged a Juris Doctor degree from Whittier College School of Law in California and practiced Civil Rights, Employment and Entertainment Law in Los Angeles, California for several years before returning to Nigeria in 2007.
In 2004, Mildred presented family friend and film producer Ego Boyo with the first ten pages of her screenplay "30 Days". The idea for 30 Days was inspired by conditions Mildred observed in Nigeria, and by December 27, 2003 an article written by popular Nigerian columnist Simon Kolawale motivated Mildred to insist on writing and producing movies that gently prick the conscience of its audience. Further, Mildred
wanted to offer a better quality production to Nollywood viewers. 30 Days became her directorial and producing debut, and it received several accolades.
Her second film titled "The Meeting" is the result of that hiatus. The meeting released in October 2012 has received and continues to receive several accolades which most recently includes Best Nigerian Feature & President Goodluck Jonathan's award for most authentic Nigerian Feature, African International film Festival (AFRIFF) 2013.


BIOLA ALABI
Biola Alabi the Managing Director of MNET Africa was named as one of the 2012 World Economic Forum Young Global leader and has racked up a slew of awards for her progressive and inspiring African vision over the last few years, including a prestigious 2013 AABLA win as West African Business Woman of the Year. She was also named one of the 20 Youngest Power Woman in Africa by Forbes Magazine. Alabi has spent the past five years increasing M-Net's African portfolio, where she is responsible for driving the strategic growth of African indigenous content at MNET across the continent.
In 2012 Alabi led a restructure of the AfricaMagic channels, expanding the line-up from five general entertainment channels to eight themed channels. She has also overseen 5 editions of the popular reality series Big Brother Africa – Revolution, All Stars, Amplified, StarGame and the Chase. She was the driving force behind the 2013 inaugural Africa Magic Viewers' Choice Awards and the glittering Face of Africa Finale in Lagos in 2010.
OLUMIDE AMURE
Olumide holds a Bachelors Degree (B.Sc) in Management and Accounting from the Obafemi Awolowo University, Ile-Ife. His career has spanned several years as a Consultant with Phillips Consulting Limited before he joined Entertainment Highway Limited as one of three founding staff and later rose to become the Chief Operating Officer of the Group. He is currently the Managing Director/Chief Executive Officer of Entertainment Highway Investment Limited and its subsidiary Highway Distribution Limited.
As a member of the Corporate Finance Team, he has been involved in enterprise development activities. Olumide was one of the founding staff of Entertainment Highway Limited (later known as Hi Media Limited. He resigned from Hi Media in January 2011 to resume as the MD/CEO of Entertainment Highway Investment Limited – a media and entertainment company with a view to invest, own, operate and/or manage media and entertainment businesses throughout Africa. Olumide is also currently the Managing Director of Bloomberg Television Africa Limited.
SHAIBU HUSSEINI
A widely traveled Culture/film journalist and critic, Shaibu writes for Nigeria's flagship newspaper-The Guardian. Reputed to be one of the most consistent documentarist of the Nigerian movie industry dubbed Nollywood, Shaibu, an alumnus of the International Visitors Leadership Programme (IVLP) of the United States Department of State is an astute commentator on arts and film development in Nigeria and the continent of Africa. Shaibu has written extensively on the state of the performance arts and runs columns on film/video industry in several newspapers and journals.
The Chair, for five years running now, of the College of Screeners of Africa's premier film award-the African Movie Academy Award (AMAA) and a member of the prestigious AMAA jury. He is author of Moviedom, the Nollywood Narratives- Clips on the Pioneers. His other books on film and specifically on Nollywood are in publishing.
GLOWFUX '23: FANAFILLIT Embarks on a Mission to Break Barriers and Foster Love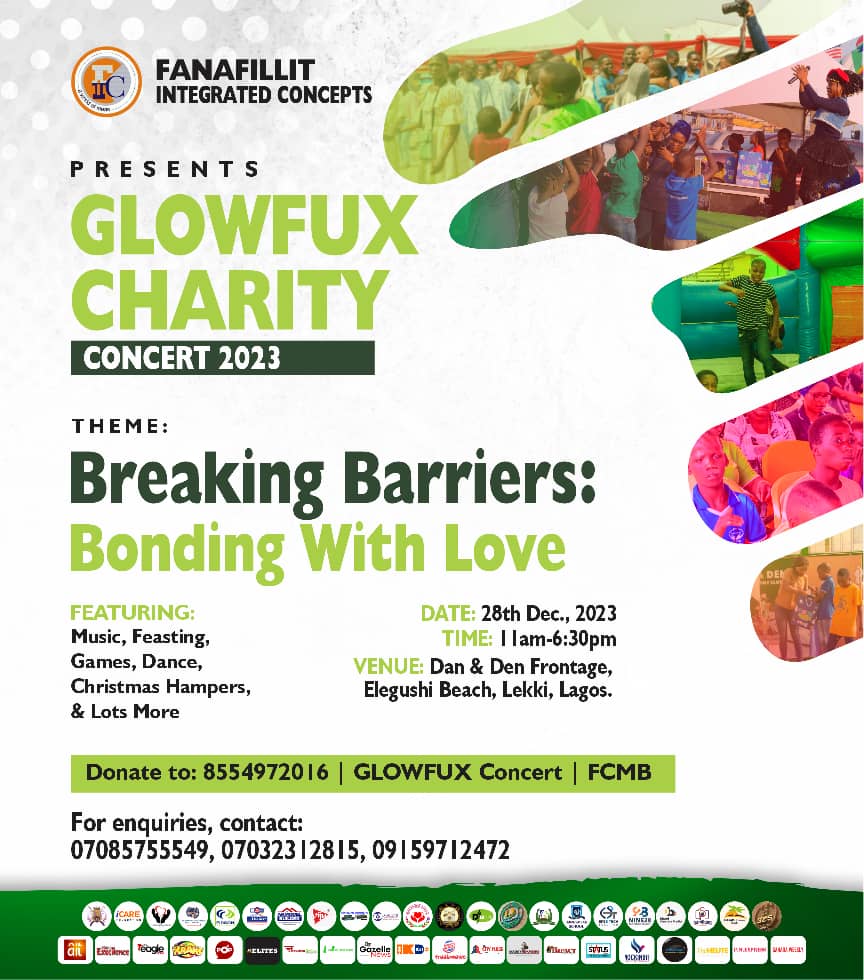 Fanafillit Integrated Concepts, the driving force behind the annual GLOWFUX Charity Concert, has unveiled its ambitious plans for the 2023 edition. This eagerly anticipated event, scheduled for December 2023, aims to unite well-meaning Nigerians in a heartwarming endeavor to bring joy to the lives of special children.
In an official statement signed by Queen Adetutu Oshinowo, the coordinator for this year's event, Fanafillit Integrated Concepts announced the theme for the 2023 GLOWFUX Charity Concert as "Breaking Barriers: Bonding With Love." This theme carries a profound message, focusing on the need to bridge the socio-economic gap that divides our society and connect everyone through the power of love.
"This year's theme, 'Breaking Barriers: Bonding with Love,' encapsulates our mission to obliterate the social disparities in our community and bring everyone together through love," states the press release.
Now in its eighth year, the GLOWFUX Charity Concert continues to raise awareness about the importance of extending love and support to children in orphanages, rehabilitation centers, and other specialized facilities, especially during the festive season. The Lagos leg of GLOWFUX Concert is billed to hold on December 28, 2023, at the Dan and Den Frontage, Elegushi Beach, Lekki, Lagos.
In line with its tradition, the GLOWFUX Charity Concert is open to the public, offering an opportunity for individuals to join in celebrating these special children from organized need homes who are honored as VIP guests. Attendees from the public are encouraged to participate by registering and bringing gift items for the children in need.
In an exciting development, this year's edition will also mark the launch of an NGO under the GLOWFUX banner. This step, according to the organizers, solidifies GLOWFUX's transition from a one-time annual celebration to an institution committed to quarterly outreach programs that extend beyond the holiday season.
Furthermore, the organizers are introducing the "GLOWFUX TOP 50 GIVERS" initiative, which celebrates 50 compassionate and benevolent individuals in society. Leading up to the main event, these kind-hearted individuals will be featured on the GLOWFUX social media platforms.
The 2023 GLOWFUX Charity Concert promises a wealth of entertainment, gifts, food, and refreshments for all attendees. While renowned entertainment practitioners, including Da'Fresh Olorin, Vanessa Jones, Ogbono, Talk Talk, Princephelar, Meyrah, First Class Comedy, FKM, and Chief Adigun Olowe, are already confirmed for the event, talk are ongoing to bring in other prominent entertainment brands like Makayla Malaika, Bimbo Oshin, Ikorodu Bois, and more.
The GLOWFUX Charity Concert 2023 boasts the support of esteemed brands such as Elegushi Royal Stool, iCare Foundation, Courteville Solutions PLC, Hands Lifting Hearts Initiatives, Fidson Healthcare, Beloxxi Biscuits, AkModel Properties, Elegushi Private Beach, VIJU Industries, Corsican Brothers, MALENS Diagnostics, Seniors Well Being Foundations, Headway Events, DJ MAPS Productions, Dan & Den Lounge, Zekod Farms, Epee Tech Solution, DBard Creative Media, Sangloos Media, and 3Zs Fabrics. Similarly, efforts are ongoing to secure the participation of brands like 928 Multimedia, KingsMead Schools, Rite Foods, Flour Mills of Nigeria, Digital Landlord, and others.
The event is guaranteed of garnering substantial media support from notable media platforms such as AIT, Global Excellence magazine, theeagleonline.com.ng, KRAKS TV, newspop.com, theelitesng.com, freedomonline.com.ng, saharaweeklyng.com, Hottestgistinnaija.com, thegazellenews.com, IKD 106.1 FM, pmexpressng.com, freelanews.com, thecitypulsenews.com, societyreporters.com, theimpactnewspaper.com, thestatusng.blogspot.com, mockinbird.com.ng, omonaijablog.com.ng, theheute.com.ng and others.
The GLOWFUX Charity Concert is an annual end-of-the-year charity concert that brings together children from orphanages and special needs homes for a unique end-of-the-year celebration with the general public.
All enquiries for participation, partnership, sponsorship etc can be forwarded to:
– 07085755549
– 07032312815
– 09159712472
To support the noble cause, donations can be made to:
Account Number: 8554972016
Account Name: GLOWFUX Concert
Bank: FCMB
GLOWFUX Charity Concert… Giving Happily to Live Happily
Lagos Boxing Initiative To Hold 3rd Edition Of 'Rumble At The Park' October 15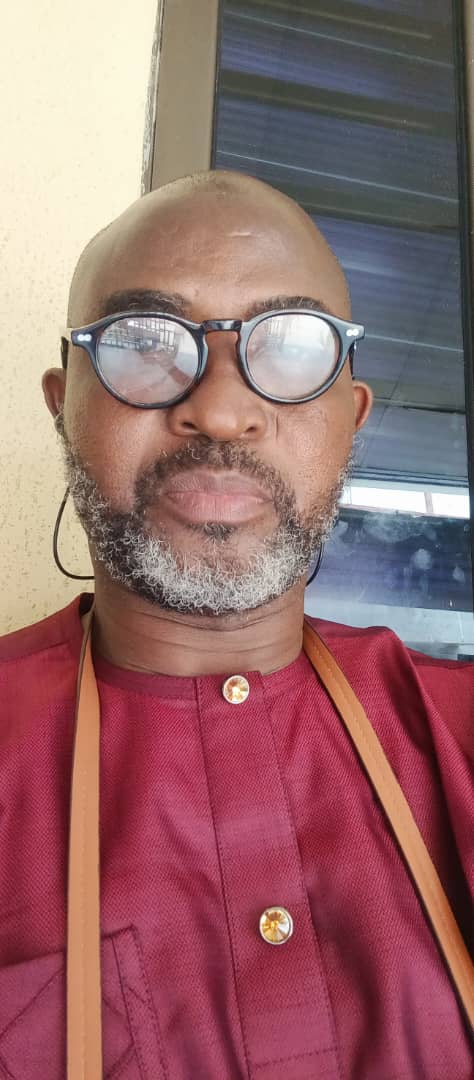 Lagos Boxing Initiative in conjunction with Freedom Park Management, in Lagos, has announced plans to hold the third edition of 'Rumble At The Park' on October 15th, 2023.
The exercise will parade the best of Nigerian professional boxers both males and females, who are set to compete against their counterparts from the West African coast and other nations of the world.
The 10bouts exercise is a professional boxing showpiece and the 3rd edition is designed as the grand finale of a week-long musical annual entertainment program 'Felabration', in memory of the foremost Nigerian music maestro, Fela Anikulapo kuti.
According to Mr Theo Lawson, the Director of Freedom Park located on Campbell St. Lagos Island, the activity, which is a quarterly entertainment programme, will be bringing the best of Nigerian professional boxers to compete against their counterparts around the globe and thus provide boxers the opportunity to earn their living.
He said: "This will enable our boxers take care of themselves and families through their God's given talents. It is being regulated by the Nigerian Boxing Board of Control."
In the words of Remi Aboderin, who is the General Secretary of the Nigerian Boxing Board and President of the West African Boxing Union (WABU), Nigerian boxers are capable of projecting the nation positively if the enabling environment is provided.
Aboderin however called on the government and corporate entities scattered all over the nation to support the Association
Recall that the first edition of the show held in January 28, 2023 with over 1,500 people in attendance including the Ambassador of Netherland and his vice.
The second edition, which was equally successful, took place on the 12th of June, 2023, and the third edition is scheduled for the 15th of October 2023.
Nigerian Business Mogul Dr Abbey Onas Extols Investment Opportunities at Global Economic Forum in Poland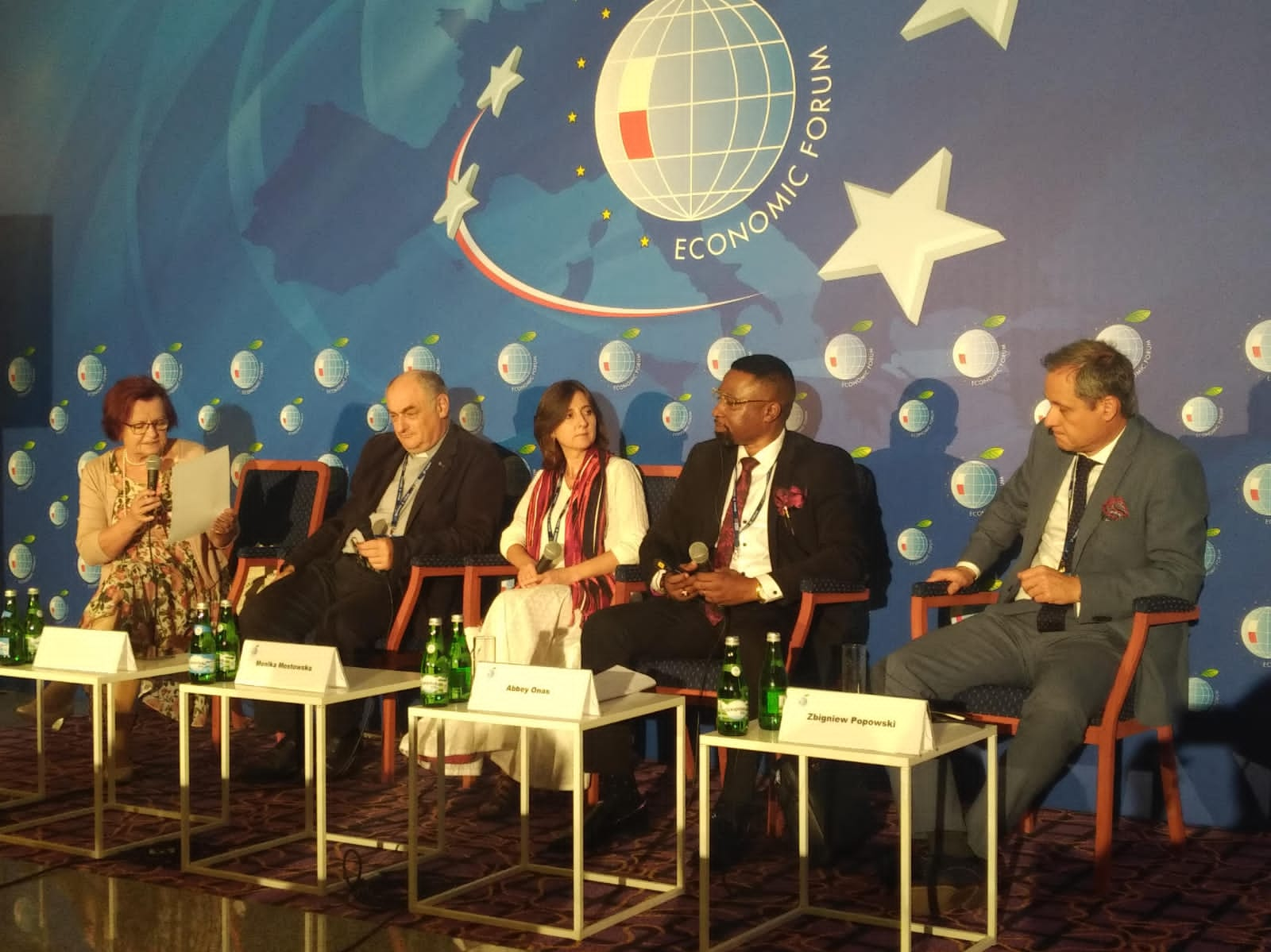 Amidst a resounding call to reshape perceptions about investment in Nigeria by President Bola Ahmed Tinubu GCFR and his proactive policies aimed at inviting more foreign direct investments (FDI) for Nigeria, The Coordinator of the Ogun-Guangdong Free Trade Zone and Chairman, ZGM Investment Group, Dr. Abbey Onas, passionately urged European foreign investors to seize the burgeoning opportunities within the Ogun Guangdong free trade zone and Nigeria as a whole. Speaking at the 32nd Economic Forum in Karpacz, Southwestern Poland, Dr. Onas asserted that Africa should not be depicted as a challenging investment terrain, emphasizing the presence of highly educated Nigerians and Africans eager to collaborate with global partners in achieving great feats.
In a compelling address to a global audience at the 32nd Economic Forum, Dr. Abbey Onas, stirred enthusiasm among several reputable and highly successful Polish and European investors present at the summit by inviting them to explore the immense prospects and opportunities within Nigeria, using Ogun Guangdong free trade zone as the best entry into a very profitable partnership. Dr. Onas mentioned the relentless efforts of the President, Asiwaju Bola Ahmed Tinubu GCFR in his bid to fostering an atmosphere conducive to business growth in the country.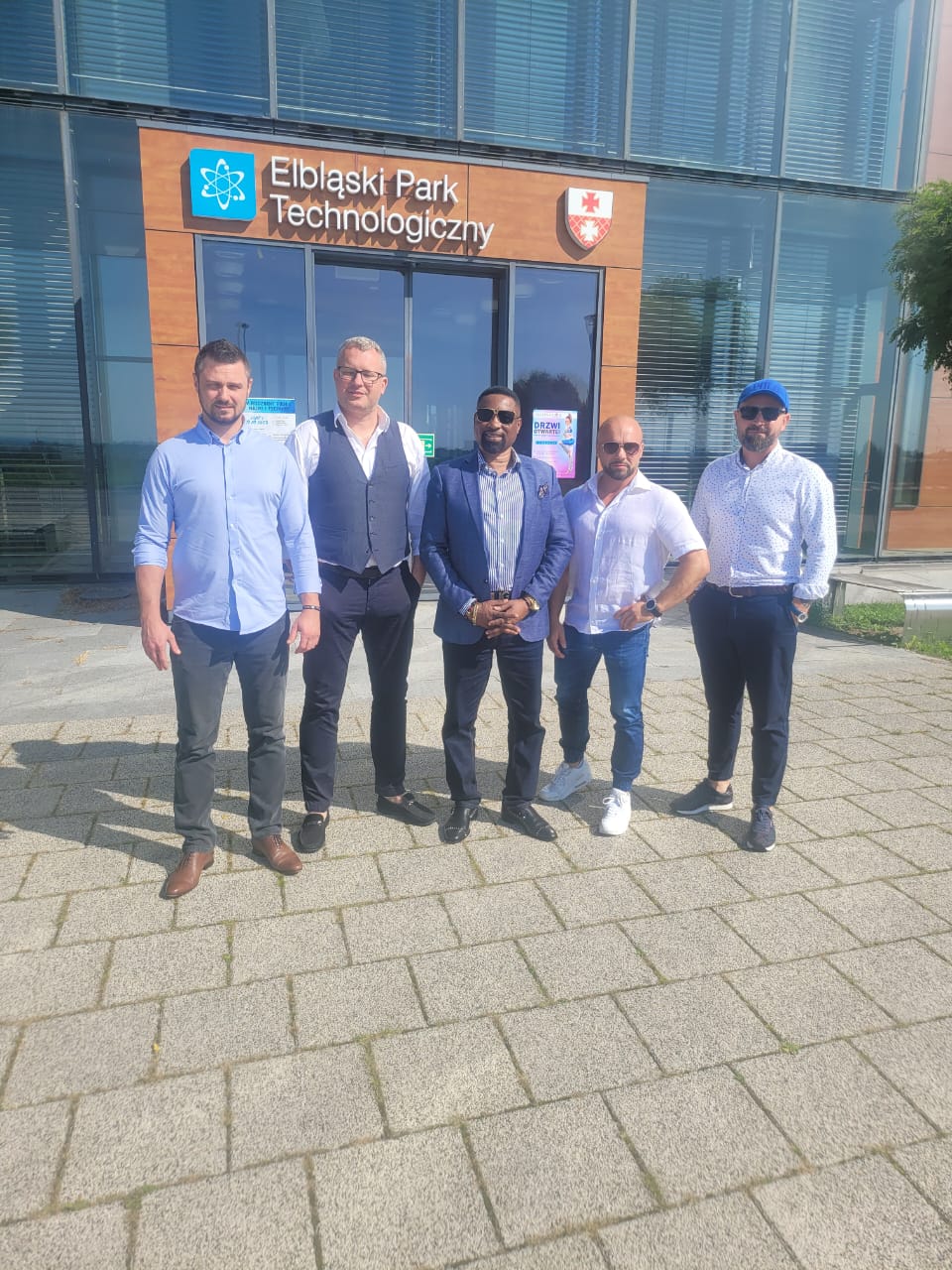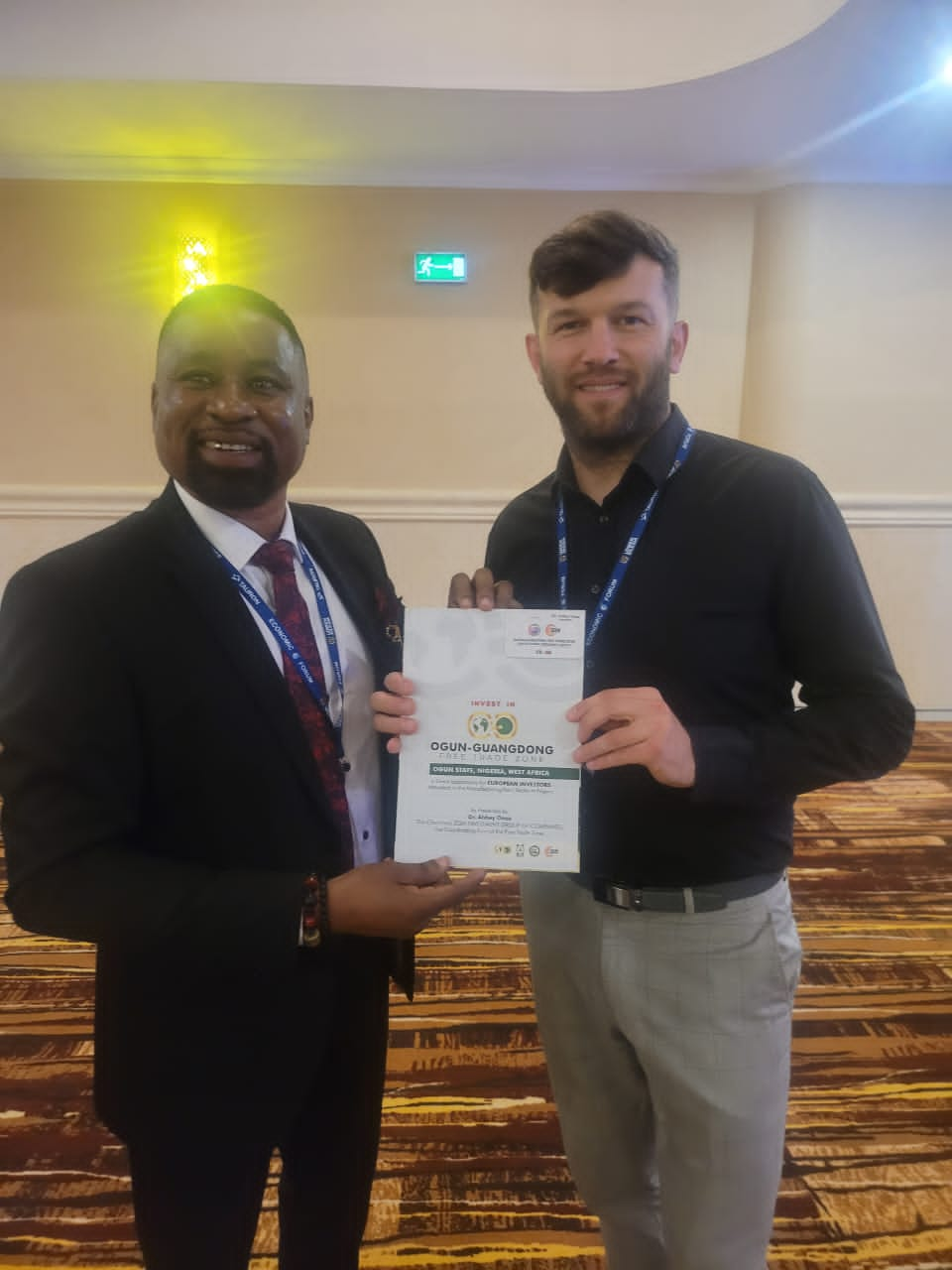 At the heart of Dr. Onas' message was a call to change the narrative surrounding investing in Nigeria and Africa. With unwavering conviction, he therefore urged the media to desist from portraying Nigeria as a challenging and tumultuous place for business and emphasized that the country is home to a multitude of highly skilled business people, qualified personnel legitimately eager to engage in mutually beneficial business partnerships with investors.
Addressing concerns about Nigeria's business environment, the Coordinator of OGFTZ acknowledged that while some investors might be tempted to wait for some years before investing out of fear or doubt, the pace with which the present administration is working on securing foreign interests might mean they will miss out on the available opportunities in a few years time and urged that the perfect time to invest in Nigeria is NOW. He briefly cited President Tinubu's remarkable track record of the economic transformation of Lagos State as evidence of speed of Nigeria's potential for economic growth and stability.
In a bid to attract more foreign investment, Dr. Onas appealed to the European Union (EU) to take proactive measures in sanitizing, enlightening, and supporting prospective investors eyeing opportunities in Nigeria. His plea underlined the need for collaborative efforts to reshape Africa's investment landscape and promote sustainable economic growth.
Dr. Onas also expressed his gratitude to the Polish ambassador to Nigeria for her recognition of the vast opportunities presented by Nigeria's free trade zone. He recounted a recent meeting with the ambassador in Warsaw, where they discussed the potential for fruitful collaboration between Poland and Nigeria in the realm of trade and investment. "Yesterday, I was privileged to meet the Polish ambassador to Nigeria at a forum in Warsaw. She has been doing a lot because she has seen the potentials in Nigeria's free trade zone," he stated.
As the world grapples with economic uncertainties, Dr. Abbey Onas' impassioned call for European foreign investors to consider Nigeria's Ogun Guangdong free trade zone serves as a powerful reminder of the untapped potential in Africa's rapidly evolving economic landscape. His message resonates as a clarion call for global collaboration and transformation, dispelling misconceptions and fostering a brighter future for international investment in Nigeria.