Nigerian billionaire, Gilbert Ramez Chagoury indicted for US campaign finance violations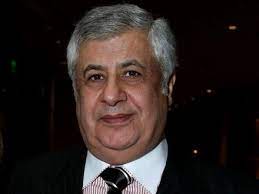 The United States Justice Department on Tuesday, charged Nigerian billionaire, Gilbert Ramez Chagoury with one count of scheming to falsify and conceal material facts and two counts of making false and misleading statements to federal investigators during an investigation into illegal contributions he made to the re-election campaign of Nebraska Republican Congressman, Rep. Jeff Fortenberry. Under 18 USC Section 1001, the penalty for making false statements is a maximum sentence of up to five years in prison. Both Fortenberry and Chagoury face up to 15 years imprisonment if convicted.
A federal grand jury also indicted Rep. Fortenberry, alleging that the Nebraska GOP congressman concealed information and made false statements to authorities. The Justice Department also said Rep. Fortenberry repeatedly lied to and misled authorities during the investigation into illegal contributions made by Chagoury to his reelection campaign. The 75-year-old Nigerian billionaire of Lebanese descent has been living in Paris, France since 2015, after he fell out of favor with the new political establishment in Nigeria led by President Muhammadu Buhari. Chagoury is alleged to have bankrolled the election campaign of then President Goodluck Jonathan who was defeated by Buhari.
Gilbert and his brother, Ronald Chagoury, who have built a reputation as giants of global philanthropy, are among Africa's richest men with generous donations to charitable projects around the world. Gilbert's name is on a gallery at the Louvre in France and a medical school in Lebanon, and he has received awards for his generosity to the Catholic Church and St. Jude's Children's Hospital in the USA. He owns a seven-bedroom hilltop mansion in Beverly Hills in California, and he has a high-level network of friends from Washington to Lebanon to the Vatican, where he serves as an ambassador for the tiny island nation of St. Lucia. His website shows him shaking hands and laughing with Pope Francis.
"I never imagined what the future would hold for me," Chagoury once said of his boyhood in Nigeria. "But I knew there was a vision for my life that was greater than I could imagine.… I consider it a duty to give back." Since the 1990s, Chagoury has cultivated a friendship with the Clinton family, in part by writing big checks, including an estimated $5 million to the Clinton Foundation, according to its list of donors. At a 2009 Clinton Global Initiative conference, where business and charity leaders pledge to complete projects, the Chagoury Group's Eko Atlantic development – nine square kilometers of Lagos coastal land reclaimed by a seawall – was singled out for praise. During a 2013 dedication ceremony in Lagos, just after Hillary Clinton left her post as secretary of State, Bill Clinton lauded the $1 billion Eko Atlantic as an example to the world of how to fight climate change.
By the time Hillary Clinton became secretary of State, the relationship was strong enough for Bill Clinton's closest aide to push for Chagoury to get access to top diplomats, and the agency began exploring a deal, to build a consulate on Chagoury family land in Lagos. But even as those talks were underway, other State Department officials were examining accusations that Chagoury had unsavory affiliations, stemming from his activities and friendships in Lebanon. After a review, Chagoury was refused a visa to enter the US in 2015.
Chagoury was born in 1946 in Lagos to Lebanese parents, and as a child attended school in Lebanon. He sold shoes and cars in Nigeria, according to a biography on his website, before marrying the daughter of a prominent Nigerian businessman. In the years afterward, Chagoury's wealth grew. He has used some of that money to build political connections. His family conglomerate now controls a host of businesses, including construction companies, manufacturing plants, flour mills and real estate. Operating under the Chagoury Group – an industrial conglomerate founded in 1971 with interests in almost every viable sector in Nigeria; the group's net worth, according to Forbes, is about $4.2 billion. The Chagoury brothers own the prestigious Eko Hotel & Suites, HITECH Construction Company and ITB Construction Ltd. They are also behind the over $6 billion Eko Atlantic project, which is an entirely reclaimed coastal city built in the upmarket Victoria Island area of Lagos and reserved exclusively for the high net worth individuals and corporate entities including some embassies. Its grand cheerleaders boast that upon completion, the new Eko Atlantic would match New York's Manhattan.
During the rule of Gen. Sani Abacha, who seized power in Nigeria in 1993, Chagoury prospered, receiving development deals and oil franchises. In the 1990s, Chagoury portrayed himself as an Abacha insider as he tried to influence American policy to be friendlier to the junta. Soon after President Clinton named Donald E. McHenry a special envoy to Nigeria in 1995, Gilbert and Ronald Chagoury visited McHenry in his office at Georgetown University in Washington. The US was pushing for the return of democratic rule in Nigeria; Abacha, meanwhile, was eager to have Nigeria taken off a US list of nations enabling drug trafficking, McHenry said. Abacha turned out to be one of the most notorious kleptocrats in history, stealing billions in public funds. After Abacha's death in 1998, the Nigerian government hired lawyers to track down the money. The trail led to bank accounts all over the world; some under Gilbert Chagoury's control. Chagoury, who denied knowing the funds were stolen, paid a fine of 1 million Swiss francs, (about $600,000), and gave back $65 million to Nigeria; to get his Swiss conviction expunged.
As a noncitizen, Chagoury is barred from donating to US political campaigns, but in 1996, he gave $460,000 to a voter registration group steered by Bill Clinton's allies and was rewarded with an invitation to a White House dinner. Over the years, Chagoury attended Clinton's 60th birthday fundraiser and helped arrange a visit to St. Lucia, where the former president was paid $100,000 for a speech. Clinton's aide, Doug Band, even invited Chagoury to his wedding. Chagoury has also donated to Republicans: He and his brother, along with Eko Atlantic, are listed as sponsors for a 2014 art exhibit at the George W Bush Presidential Center. In spite of his network of powerful friends, Chagoury has aroused the suspicions of US security officials. In 2010, he was pulled off a private jet in Teterboro, NJ, and questioned for four hours because he was on the Department of Homeland Security's no-fly list. Homeland Security documents show that he was subsequently removed from the list and categorized as a "selectee," meaning he can fly but receives extra scrutiny. Another Homeland Security document shows agents citing unspecified suspicions of links to terrorism, which can include financing extremist organizations; Chagoury later told reporters that agents asked him what bank he used in Nigeria.
In July this year, Chagoury was in Paris, France to join his fellow billionaires as guests of French President, Emmanuel Macron. The billionaire was said to have made the US his initial new abode, while his younger brother, Ronald held forte in Nigeria. The billionaire was then shuttling London, Beirut and Dubai to attend to business issues until he finally settled for Paris as his new base where he was plucked to be part of Macron's France-Nigeria Business Council headed by Nigerian billionaire, Abdulsamad Rabiu. The brothers returned briefly to the spotlight in April 2020 when they significantly boosted Nigeria's fight against the spread of the deadly coronavirus pandemic with the donation of N1 billion to Lagos State government. For the last three decades, Chagoury spent at least a few months each year in Beverly Hills, where he owns an 18,000-square-foot estate, once the home of actor Danny Thomas, with commanding views of West Los Angeles and the ocean. A year ago, after his visa application was denied, Chagoury's mansion was put on the market, with an asking price of $135 million. It's still on sale.
Enugu Ex-Comm.Dr. Victor Nnam To Spend Christmas In Prison Custody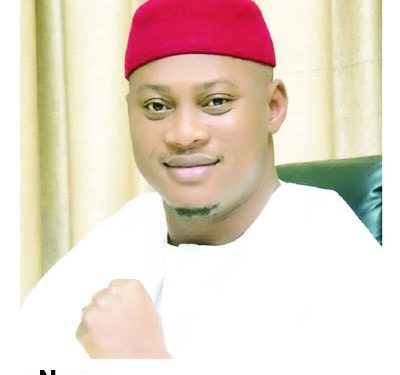 The embattled Enugu ex-commissioner for Lands and Urban Development, Dr. Victor Nnam, who was remanded in Enugu Correctional Centre on December 3, 2021 after his arraignment at Federal High Court, Enugu on criminal charges bordering on forgery will spend Christmas in the custody, following his inability to get someone who will surety him on bail, investigation reveals.
Sources close to him disclosed yesterday that Nnam is finding it extremely difficult to get a surety that will meet up with the stringent bail conditions as people have abandoned him to his fate.
"The most annoying aspect of it is that his immediate family is disappointed and unhappy with his actions and inactions.
"They warned and advised him against his actions, but he refused to listen. He was misled by some disgruntled politicians, who gave him false promises and supports initially. They have abandoned him now.
"He was seen weeping like a baby in the prison on Saturday, asking God to forgive him and touch the hearts of those he revoked their lands illegally to forgive him," a close friend disclosed.
ACA 2021: AWARDS' RECIPIENTS GEAR UP TO TAKE THE CENTRE STAGE FOR THE 2ND EDITION IN DECEMBER 12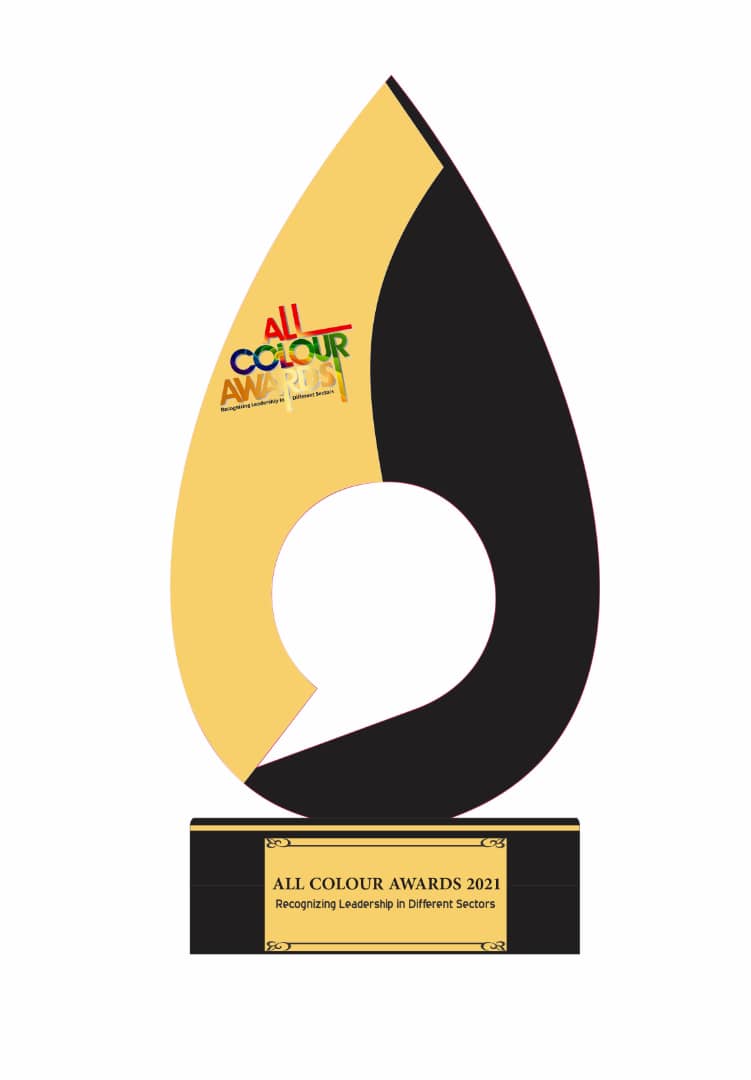 Kanbitoons Company in association with Afrika Konnekt News Network (AKNN) is ready to host the exclusive 2nd Edition of All Colour Awards (ACA 2021) in Lagos, Nigeria.
The annual and colourful event-project with glitz and glamour is created to honour and recognize leadership in different sectors in Nigeria with limitless imagination and bold execution to foster unity and positioned to soar awardees/recipients beyond known boundaries. It is definitely a veritable platform for awardees to leverage and increase their perception profile.
To kick off the event for this year, the organizers have started a countdown to herald the All Colour Awards (ACA) with the objective of the resource team not just to organize an award but a memorable event that will help the recipients/awardees gain strong recognition and consumer empathy.
No doubt, checks revealed that the nominees and eventual recipients/awardees for the special recognition awards would be selected via vigorous credibility tasking process by a clinically designated body of judges in the Selection Panel and Advisory Board respectively for the anticipated unfolding success.
Added Information also revealed that the All Colour Awards (ACA) project is an exclusive event arranged to unite and amplify Nigeria's top businesses, connect creativity, brands, achievers' excellence and reward by honouring and promoting the reputable individuals, organizations and brands that have secured high populace and consumer rating in their respective categories.
According to Mr. Ayo Sogbuyi, the Chief Executive Officer of Afrika Konnekt News Network (AKNN) he disclosed that his company came on board to partner with Kanbitoons Company in the spirit of making merry with the A-list awardees in various industries in Nigeria for brands leverage, trend attraction, business and human networking and above all to promote unity in our colourful industries and many more he divulged of his partnership.
The talk of the town All Colour Awards (ACA 2021) like no other is billed to take place on Sunday December 12, 2021 at Abelinis Hub, located at No. 1, Erinola Salako Street, Behind Excellence Hotel, Ogba Lagos, Nigeria.
The awards' recipients at the exclusive maiden edition of All Colour Awards (ACA 2019) are:
Sifax Group – Best Indigenous Conglomerate Brand of the Year; Creativexone Limited-Brand Management Advertising Agency of the Year; Wall & Ace Legal Practitioners – Most Outstanding Law Firm on Regulatory and Contractual Legal Issues of the Year; Zebra Insurance Brokers Limited –Most Resourceful Insurance Broker of the Year; 12 Baskets Foods Limited –Best Innovative Finger Foods Brands of the Year; Abelinis Limited – Best Innovative Event-Marketing Company of the Year; Brand Vision Media Limited –Best Creative Branding & Printing Company of the Year; Z-Edge Consulting –Most Innovative Consulting Service Provider of the Year; Samson Adewale (Mr. Miracle) – Best Afro Rock Musician In Diaspora of the Year; The Architects Place Limited – Best Architectural Design & Construction Company of the Year; Laffmatazz –Most Outstanding Comedy Brand of the Year; Mr. Pele Adesoji Clement –Most Outstanding Business Personality of the Year; Olatokunbo Foundation –Most Outstanding Humanitarian Foundation of the Year; Adedeji Michael Ademola –Best Use of Educational Technology Initiative of the Year; Eye Candy Innovative Concepts –Best Innovative Ushering & Event Management Brand of the Year.
The creator of the All Colour Awards (ACA) Mr. Kanbi Owolabi is very thankful and appreciates the reputable individuals, brands and organizations that made the maiden edition a huge success and he looks ahead to a bigger and better exclusive 2nd edition.
The must attend exclusive 2nd edition of the All Colour Awards (ACA 2021) is set to take the centre stage as a spectacular event for all tradition, all costumes and all glamour in grand style.
Rotary Club of Ikeja Hosts 2021 Foundation Dinner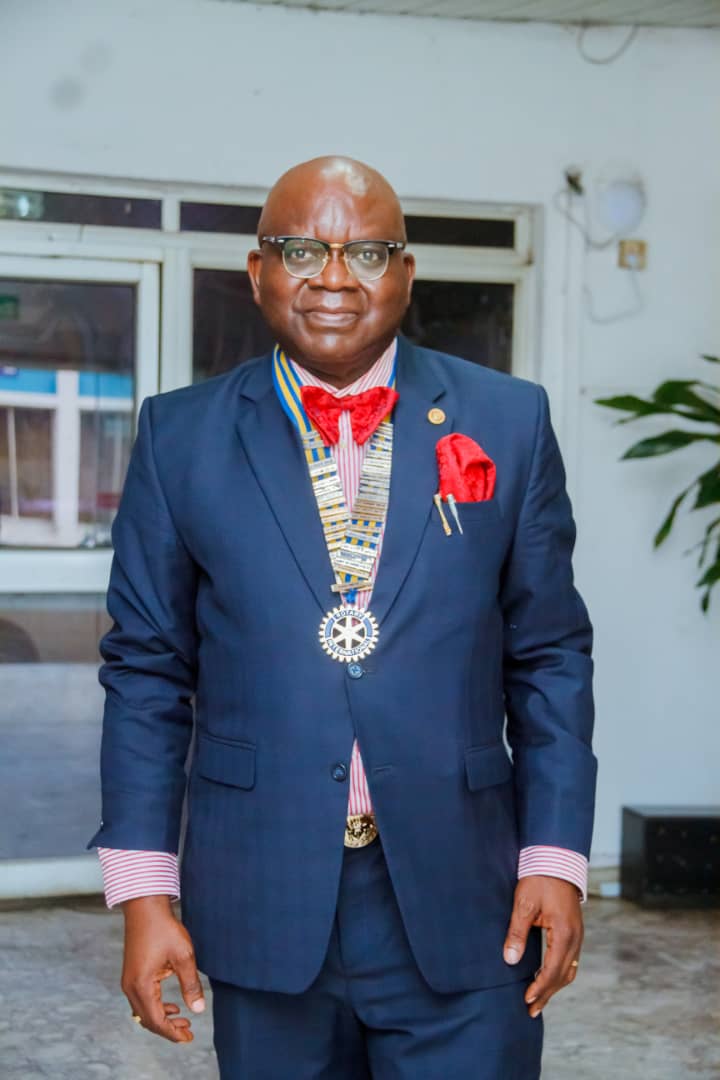 All is set for this year's Rotary Club of Ikeja's Foundation Dinner cum Fundraising, which is scheduled to take place today, Monday, November 29, 2021.
The Foundation Dinner which will take place at Erith Apartment and Suites, Opebi, Ikeja Lagos will have Past District Governor, Dr. Wale Ogunbadejo as the Guests Speaker.
Speaking on the Foundation Dinner, the Foundation Director, Rotarian Lanre Lawal said the Foundation Dinner which is a yearly event is held to raise funds for the Rotary Foundation.
According to Rotarian Lawal, ''The Foundation Dinner will not only be an evening of fine dining, great wine and engaging entertainment but it will also an excellent evening of networking.''
While corroborating the Foundation Director, the President of Rotary Club of Ikeja, Rotarian Gbenga Badejo (FCA) added that the event would also afford the club the opportunity to encourage individuals who have excelled in their fields of endeavour in the society to be Paul Harris Fellows.
Rotarian Badejo said that ''At Rotary Club of Ikeja, we are always setting standard and keeping faith to the ideals and tenets of the Rotary International.
''Like we do every year, we will be hosting the Rotary Foundation Dinner and Launching, and our goal is always to out-do our past.
''This year, we will not only be inducting and decorating new members into our club but also decorating some Paul Harris Fellows.
''The ultimate goal is to raise funds for the Rotary Foundation and we are determined to do so, after all our club since establishment over five decades ago has been at the forefront of providing service to others, promoting integrity and advancing world understanding, goodwill, and peace through our fellowship of business, professional and community leaders.''