Nigerian billionaire, Gilbert Ramez Chagoury indicted for US campaign finance violations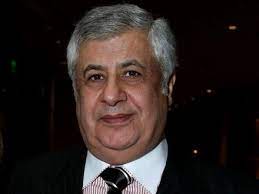 The United States Justice Department on Tuesday, charged Nigerian billionaire, Gilbert Ramez Chagoury with one count of scheming to falsify and conceal material facts and two counts of making false and misleading statements to federal investigators during an investigation into illegal contributions he made to the re-election campaign of Nebraska Republican Congressman, Rep. Jeff Fortenberry. Under 18 USC Section 1001, the penalty for making false statements is a maximum sentence of up to five years in prison. Both Fortenberry and Chagoury face up to 15 years imprisonment if convicted.
A federal grand jury also indicted Rep. Fortenberry, alleging that the Nebraska GOP congressman concealed information and made false statements to authorities. The Justice Department also said Rep. Fortenberry repeatedly lied to and misled authorities during the investigation into illegal contributions made by Chagoury to his reelection campaign. The 75-year-old Nigerian billionaire of Lebanese descent has been living in Paris, France since 2015, after he fell out of favor with the new political establishment in Nigeria led by President Muhammadu Buhari. Chagoury is alleged to have bankrolled the election campaign of then President Goodluck Jonathan who was defeated by Buhari.
Gilbert and his brother, Ronald Chagoury, who have built a reputation as giants of global philanthropy, are among Africa's richest men with generous donations to charitable projects around the world. Gilbert's name is on a gallery at the Louvre in France and a medical school in Lebanon, and he has received awards for his generosity to the Catholic Church and St. Jude's Children's Hospital in the USA. He owns a seven-bedroom hilltop mansion in Beverly Hills in California, and he has a high-level network of friends from Washington to Lebanon to the Vatican, where he serves as an ambassador for the tiny island nation of St. Lucia. His website shows him shaking hands and laughing with Pope Francis.
"I never imagined what the future would hold for me," Chagoury once said of his boyhood in Nigeria. "But I knew there was a vision for my life that was greater than I could imagine.… I consider it a duty to give back." Since the 1990s, Chagoury has cultivated a friendship with the Clinton family, in part by writing big checks, including an estimated $5 million to the Clinton Foundation, according to its list of donors. At a 2009 Clinton Global Initiative conference, where business and charity leaders pledge to complete projects, the Chagoury Group's Eko Atlantic development – nine square kilometers of Lagos coastal land reclaimed by a seawall – was singled out for praise. During a 2013 dedication ceremony in Lagos, just after Hillary Clinton left her post as secretary of State, Bill Clinton lauded the $1 billion Eko Atlantic as an example to the world of how to fight climate change.
By the time Hillary Clinton became secretary of State, the relationship was strong enough for Bill Clinton's closest aide to push for Chagoury to get access to top diplomats, and the agency began exploring a deal, to build a consulate on Chagoury family land in Lagos. But even as those talks were underway, other State Department officials were examining accusations that Chagoury had unsavory affiliations, stemming from his activities and friendships in Lebanon. After a review, Chagoury was refused a visa to enter the US in 2015.
Chagoury was born in 1946 in Lagos to Lebanese parents, and as a child attended school in Lebanon. He sold shoes and cars in Nigeria, according to a biography on his website, before marrying the daughter of a prominent Nigerian businessman. In the years afterward, Chagoury's wealth grew. He has used some of that money to build political connections. His family conglomerate now controls a host of businesses, including construction companies, manufacturing plants, flour mills and real estate. Operating under the Chagoury Group – an industrial conglomerate founded in 1971 with interests in almost every viable sector in Nigeria; the group's net worth, according to Forbes, is about $4.2 billion. The Chagoury brothers own the prestigious Eko Hotel & Suites, HITECH Construction Company and ITB Construction Ltd. They are also behind the over $6 billion Eko Atlantic project, which is an entirely reclaimed coastal city built in the upmarket Victoria Island area of Lagos and reserved exclusively for the high net worth individuals and corporate entities including some embassies. Its grand cheerleaders boast that upon completion, the new Eko Atlantic would match New York's Manhattan.
During the rule of Gen. Sani Abacha, who seized power in Nigeria in 1993, Chagoury prospered, receiving development deals and oil franchises. In the 1990s, Chagoury portrayed himself as an Abacha insider as he tried to influence American policy to be friendlier to the junta. Soon after President Clinton named Donald E. McHenry a special envoy to Nigeria in 1995, Gilbert and Ronald Chagoury visited McHenry in his office at Georgetown University in Washington. The US was pushing for the return of democratic rule in Nigeria; Abacha, meanwhile, was eager to have Nigeria taken off a US list of nations enabling drug trafficking, McHenry said. Abacha turned out to be one of the most notorious kleptocrats in history, stealing billions in public funds. After Abacha's death in 1998, the Nigerian government hired lawyers to track down the money. The trail led to bank accounts all over the world; some under Gilbert Chagoury's control. Chagoury, who denied knowing the funds were stolen, paid a fine of 1 million Swiss francs, (about $600,000), and gave back $65 million to Nigeria; to get his Swiss conviction expunged.
As a noncitizen, Chagoury is barred from donating to US political campaigns, but in 1996, he gave $460,000 to a voter registration group steered by Bill Clinton's allies and was rewarded with an invitation to a White House dinner. Over the years, Chagoury attended Clinton's 60th birthday fundraiser and helped arrange a visit to St. Lucia, where the former president was paid $100,000 for a speech. Clinton's aide, Doug Band, even invited Chagoury to his wedding. Chagoury has also donated to Republicans: He and his brother, along with Eko Atlantic, are listed as sponsors for a 2014 art exhibit at the George W Bush Presidential Center. In spite of his network of powerful friends, Chagoury has aroused the suspicions of US security officials. In 2010, he was pulled off a private jet in Teterboro, NJ, and questioned for four hours because he was on the Department of Homeland Security's no-fly list. Homeland Security documents show that he was subsequently removed from the list and categorized as a "selectee," meaning he can fly but receives extra scrutiny. Another Homeland Security document shows agents citing unspecified suspicions of links to terrorism, which can include financing extremist organizations; Chagoury later told reporters that agents asked him what bank he used in Nigeria.
In July this year, Chagoury was in Paris, France to join his fellow billionaires as guests of French President, Emmanuel Macron. The billionaire was said to have made the US his initial new abode, while his younger brother, Ronald held forte in Nigeria. The billionaire was then shuttling London, Beirut and Dubai to attend to business issues until he finally settled for Paris as his new base where he was plucked to be part of Macron's France-Nigeria Business Council headed by Nigerian billionaire, Abdulsamad Rabiu. The brothers returned briefly to the spotlight in April 2020 when they significantly boosted Nigeria's fight against the spread of the deadly coronavirus pandemic with the donation of N1 billion to Lagos State government. For the last three decades, Chagoury spent at least a few months each year in Beverly Hills, where he owns an 18,000-square-foot estate, once the home of actor Danny Thomas, with commanding views of West Los Angeles and the ocean. A year ago, after his visa application was denied, Chagoury's mansion was put on the market, with an asking price of $135 million. It's still on sale.
INNOSON VEHICLES SUES IMO STATE GOVERNMENT OVER N2.5B DEBT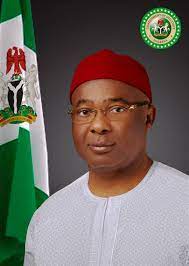 Nigeria's indigenous vehicle manufacturing company, Innoson Vehicles Manufacturing (IVM) has filed an over N2.5B lawsuit against the Imo State Government under the headship of Senator Hope Uzodinma over its failure to pay or service the debt of N2,547,666,435.00 (Two Billion, Five Hundred and Forty-Seven Million, Six Hundred and Sixty-Six Thousand, Four Hundred and Thirty-Five Naira) being the purchase price of the various IVM Vehicles including their parts which IVM manufactured, sold and delivered to the State Government but Imo State Governor or its government has refused and failed to pay same despite repeated demands and appeals.
The lawsuit which was filed by Prof. Joseph N. Mbadugha, SAN, FCPA of McCarthy Mbadugha & Co, the counsel to Innoson Vehicles coming against repeated attempts made by the Chairman of Innoson Vehicles Manufacturing, Chief Dr. Innocent Chukwuma OFR, to the Governor urging him to pay the company on the vehicles sold, and delivered to the State Government.
For the avoidance of doubt, sometimes in April 2021, His Excellency, the Executive Governor of Imo State, Senator Hope Uzodinma invited the Chairman/CEO of Innoson Vehicles, Chief Dr. Innocent Chukwuma to the Imo State Government House, Owerri where they discussed and agreed that Innoson Vehicles would sell and supply various specifications of its brand of Vehicles to the State Government which includes, inter alia;
1. 70 units of Innoson 5 Seater double cabin pick-up (IVM Carrier) 4WD
2. 10 units of Innoson 5- Seater double cabin military pick up (IVM G12)
3. 10 units of Innoson 5 seater single cabin military pick-up (IVM G12)
4. 100 units of a complete siren with public addressing system, revolving light, and street police light;
5. 2 Units of IVM Ambulance Vehicles
6. 20 Units of IVM G12 MS11
7. 20 sets of B. Canopy
The above vehicles which were valued at over N2.5B ($6.3M) were supplied in good faith to the Imo State Government based on an understanding with the Governor which arose after a special request that Innoson Vehicles grant the State the favor of paying for the vehicles after deliveries to them and which request was granted and honored.
The special and privilege request granted to the Governor turned into a nightmare for Innoson Vehicles and Its Chairman after Chief Chukwuma had at various times through several visits, phone calls, messages, and submission of letters requesting payment appealed to the Governor and his conscience to make total payments or set up a payment plan that will offset the debt.
The inability of the State Government to pay the aforesaid purchase price of the vehicles supplied has resulted in Innoson Vehicles having difficulties in fulfilling its loan repayment obligations to Keystone Bank Limited and Bank of Industry. These Banks granted their credit facilities at the rate of 10% interest and other fees therein. More so, it has led to the loss of profit arising therefrom and the accruing interest.
It is also interesting to note that as of July 27th, 2022, the over N2.5B worth of vehicles supplied to Imo State Government in April 2021 under the leadership of Hope Uzodinma with a dollar value of $6.3M is now worth $3.8M. Even if the money is paid today, the value of the money has depreciated by over 40%.
It is therefore based on this premise that Innoson Vehicle Manufacturing Company Ltd has begun the process of recovering its debts against the Imo State Government by slamming a lawsuit of over N2.5B with an interest rate of 10% on the entirety of the sum claimed at the High Court of Anambra State, Nnewi Division.
Ooni of Ife, Oba Enitan Adeyeye Ogunwusi Finds Love Again, to marry Nestoil Executive, Mariam Anako.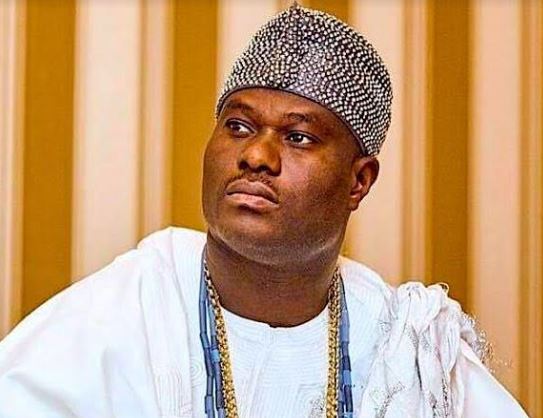 Youthful monarch and the Ooni of Ife, Oba Enitan Adeyeye Ogunwusi is giving love a chance again.
This is coming from the details of his alleged dalliance with the Administrative Manager of NestOil, Mariam Anako who is said to have been an item with the monarch for some time.
Those in the know claimed the Ooni has done everything possible to keep the relationship secret, judging by his past experiences with Queen Zainab and Queen Silekunola.
A source hinted that the relationship had undergone its first course, with the monarch meeting with the family of his lover in February of this year.
The indication that the Ooni was trying to settle for Mariam as his new wife was strengthened with the renovation of the quarters vacated by the last queen, Naomi, with news spreading round the Palace that a new wife is coming.
The new 'Olori' is most likely to move into the palace by August, the source revealed. Further checks also revealed that Mariam Anako is an indigene of Kogi State but grew up in Kwara.
The Ooni after being made king married Queen Zainab Otiti, the marriage didn't last as she left the Ife Palace.
The Ooni later married an Akure based preacher, Queen Silekunola who bore him a son.
Their marriage for unknown reasons did not also stand the test of time as the queen was ejected from the Palace.
This proposed wedding is the third and the more reason the Youthful monarch who is regarded a ladies man wants to protect at all cost.
Papermacheonline
Ekweremadu Organ Harvesting Scandal: Ekweremadu's Wife Granted Bail After One Month in Custody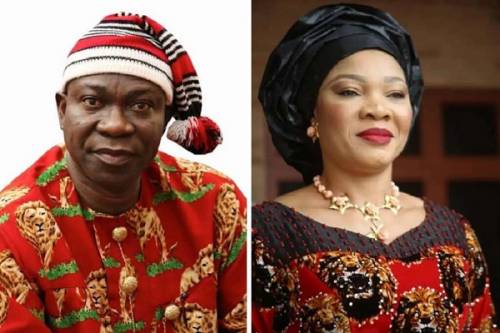 Beatrice Ekweremadu, wife of former Deputy Senate President Ike Ekweremadu, has been granted bail after one month in custody.
Ekweremadu and his wife, who are now on trial for claims of organ harvesting, appeared in London's Central Criminal Court on Friday, July 22, 2022.
How it all began: In June, the MP and his wife were accused of smuggling a 21-year-old into the UK in order to harvest his kidney for their sick daughter.
In his decision on Friday, Judge Richard Marks granted bail to Ekweremadu's wife.
The position is that I have granted bail to Beatrice subject to some fairly stringent conditions but I have refused bail to Ike," the judge was quoted to have said.
In a report released on Monday, July 25, 2022, Foundry Chambers, a law firm identified as representatives for the Ekweremadus stated,"Anu Mohindru Q.C., together with Szilvia Booker, at a hearing on 22/07/22 before the Common Sergeant at the Central Criminal Court secured bail for Beatrice Ekweremadu, the wife of the former Nigerian Deputy Senate leader, Ike Ekweremadu, who is charged together with her husband and Obina Obeta, said to be a middleman in relation to these arrangements with offences of arranging or facilitating the travel of David Nwamini Ukpo with a view to him being exploited, contrary to s.2(1) and 5(1) Modern Slavery Act 2015 and conspiracy to commit such an offence."
"The essence of the allegation against the defendants is that (using intermediaries) they recruited David Ukpo, a homeless Nigerian male living in Lagos and, on 22nd February 2022, brought him to the UK for the purposes of harvesting a kidney from him to be used for the benefit of their daughter.
"An application for bail on Friday was refused for Ike Ekweremadu but granted for Beatrice on strict conditions to ensure her attendance and obviate any concerns of her being a flight risk ahead of a plea and trial preparation hearing scheduled to take place on 4th August 2022 and a subsequent trial next year."