N174.3bn Debt Weighs Down Aviation Ministry…… ……..The Stella Adda Oduah Connection.
An accumulated debt of N174.3 billion is threatening strategic project execution and implementation by the Ministry of Aviation, the Senate Committee on Aviation heard.
At an oversight visit by members of the committee to the Ministry of Aviation to review 2013 budget performance, the lawmakers were told that about N174.3 billion is owed to contractors as well as commitments entered by the ministry for the execution and implementation of projects captured in the aviation master plan.
A copy of the presentation made to the committee obtained by  us indicates that these debt commitments were made between 2011 and May 2014, mostly during the tenure of former minister Stella Oduah to execute different project phases and special projects.
A total contract sum of N217.5 billion was awarded within the said period. In phase I of the plan about N10.1 billion worth of contracts were awarded; N57.7 billion in phase II; and N63.1 billion in phase III.

Other contract commitments include the Bilateral Air Service Agreement (BASA) projects, N31.6billion; special projects, N16.7 billion; Security projects, N9.4bn; and the Enugu and Bayelsa International terminals, N28.7, which are contracts the supervising minister, Dr Samuel Ortom, said he believed were transparently awarded.
A breakdown of the ministry's indebtedness shows that about N740 million debt is owed for projects executed in the phase I plan, N22 billion for phase II, N59 billion for phase III, N31.6 billion for BASA projects, N16.7 billion for special projects, N9.4bn for security projects, N16.7 billion for Enugu and Bayelsa International terminals and the N18.2 billion interest accrued from both the $100m DMO loan and $500m Chinese loan for four international airports and their cargo terminals in Abuja, Lagos, Port Harcourt and Kano.
"By the time we came in, contracts were already awarded for these projects," the supervising minister told the lawmakers.
Giving an account of the project implementation, Mr. Ortom said out of the 17 projects earmarked for phase I, 14 have been completed while 188 projects are at various stages of completion for the phase II. Most of the 184 projects are just taking for the phase III.
On strategies for repayment of the debts, the minister said the ministry may review and forfeit some projects. He also said the ministry is considering sending a memo to the president to seek for special intervention fund to offset some of the debts.
"We have set up an inter-ministerial committee to review the projects in addition to an airport development levy in line with international best practice," he added. Chairman of the committee, Senator Hope Uzodimma, picked holes in the depletion of the BASA account which now stands at N10 billion.
The account is supervised by both the National Assembly and the presidency.
He said there was no time when the national Assembly gave approval for the ministry to spent huge amount of money from the account.
Ecobank Alerts Customers on Sim Card Fraud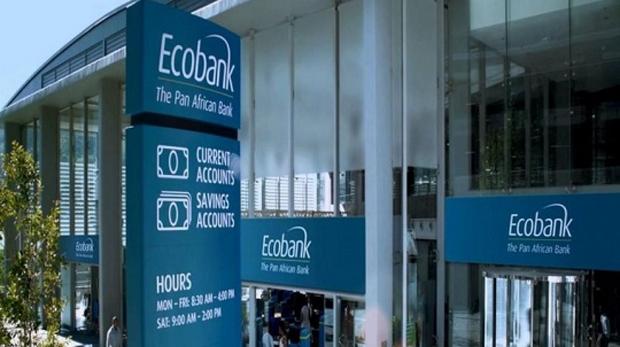 Ecobank has once again, raised alarm on the dangers of SIM swap fraud, stressing that fraudsters could use it to impersonate them.
In a message to customers via email, the bank explained that SIM swap fraud occurs when scammers use your phone number to access your accounts.
According to the bank, "Scammers impersonate you and trick your mobile phone's carrier into activating a SIM card, which gives them control over your phone number. It means scammers could potentially enter your username and password when logging onto your online banking platform and then receive the SMS verification code to access your account.
"Protect yourself against SIM swaps, don't share personal information that fraudsters could use to impersonate you (such as your mother's maiden name or birthplace) on social media. Never reveal your logins and passwords for your mobile phone, online bank, or credit card accounts to anyone. Please always report any suspicious activity".
Ecobank also reminded the customers that the bank will not ask them to provide their personal or financial information, stressing that when they receive an email that includes a link to a website, they should ensure that the website is legitimate before visiting the site.
Ecobank further, urged customers not to respond to emails, SMS and unsolicited calls from people they don't know asking for your personal or banking information.
Bribery: UK court restricts Diezani's movement, EFCC begins extradition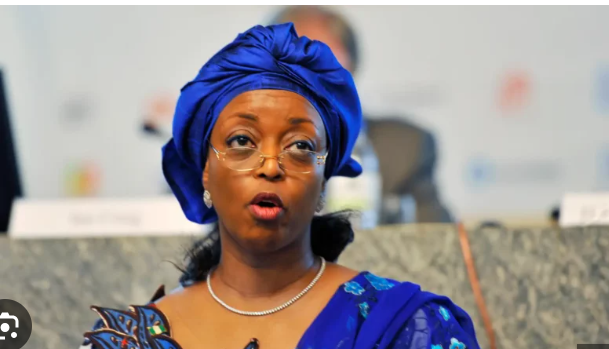 A former Minister of Petroleum Resources, Diezani Alison-Madueke, on Monday, appeared before the Westminster Magistrates' Court in the United Kingdom over an alleged £100,000 bribe.
The district judge, Michael Snow, granted Alison-Madueke a £70,000 bail.
Snow further imposed other terms on Alison-Madueke including an 11 pm to 6 am curfew, an electronic tag to be worn by her at all times and a £70,000 surety to be paid before she could leave the court building.
Although she did not formally enter a plea, her attorney, Mark Bowen, informed the court that she would plead not guilty, Reuters reported.
Her next court appearance will be on October 30 at Southwark Crown Court, which deals with serious criminal cases.
In August, the UK's National Crime Agency said it suspected that Alison-Madueke had accepted bribes in return for awarding multi-million-pound oil and gas contracts.
In a statement published on its website, NCA said the ex-Nigeria minister "is alleged to have benefitted from at least £100,000 in cash, chauffeur-driven cars, flights on private jets, luxury holidays for her family, and the use of multiple London properties.
"Her charges also detail financial rewards, including furniture, renovation work and staff for the properties, payment of private school fees, and gifts from high-end designer shops such as Cartier jewellery and Louis Vuitton goods."
In March 2023, the NCA also provided evidence to the US Department of Justice that enabled them to recover assets totalling $53.1m linked to Diezan's alleged corruption.
Head of the NCA's international corruption unit, Andy Kelly, said the "charges are a milestone in what has been a thorough and complex international investigation. Bribery is a pervasive form of corruption, which enables serious criminality and can have devastating consequences for developing countries. We will continue to work with partners here and overseas to tackle the threat," Kelly added.
Diezani was the minister of petroleum resources from 2010 to 2015 during the administration of former President Goodluck Jonathan.
Shortly before Jonathan handed over to President Muhammadu Buhari in 2015, she left the country for the UK.
The Economic and Financial Crimes Commission alleged that the former minister stole $2.5bn from the Nigerian government while she was a minister.
Efforts by the EFCC to arraign her have been unsuccessful as she has not returned to Nigeria since 2015. But the anti-graft agency said on Monday that it had commenced an extradition process to bring Diezani back to Nigeria to face trial.
The spokesperson for the EFCC, Dele Oyewale, said, "The EFCC welcomes, with keen interest, the arraignment of former Minister of Petroleum Resources, Diezani Alison-Madueke, at the Westminister's Court in London, United Kingdom, following alleged bribery allegations.
"Although the charges preferred against her at the London court, are diametrically different from the 13 counts, bordering on money laundering that the EFCC has raised against her, it is instructive to note that criminality is criminality, irrespective of jurisdictional differences. No crime can go unpunished. The money laundering charges for which Madueke is answerable to the EFCC, cover jurisdictions in Dubai, the United Kingdom, the United States of America and Nigeria.
"To bring the former Minister to trial in Nigeria, an arrest warrant has been obtained and extradition proceedings have been initiated. The commission is on course on her trial. She will soon have her day in our courts."
Mike Adenuga-led Conoil rewards shareholders with N1.73 billion dividend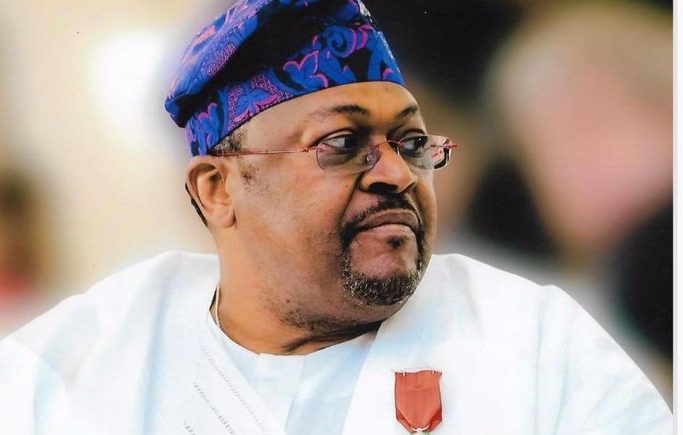 Conoil Plc declares a substantial $2.2 million dividend for fiscal year 2022. 
Shareholders to receive N2.5 per share in recognition of Conoil's outstanding financial performance. 
Mike Adenuga's leadership drives Conoil's profit before tax up by 60% in 2022.
Leading petroleum marketing firm Conoil Plc, headed by the third-richest man in Nigeria and multibillionaire businessman Mike Adenuga, has declared a sizeable dividend distribution to shareholders of N1.73 billion ($2.2 million).
The $2.2-million payment, which is the last dividend for Conoil's fiscal year 2022, is equivalent to N2.5 ($0.00319) per share for all 693,952,117 of the company's outstanding common shares.
At Conoil's 53rd Annual General Meeting, which took place on September 22, 2023, in Uyo, Akwa Ibom State, shareholders accepted this choice.
According to the information reaching us, the final dividend, which recognizes Conoil's outstanding financial performance in its 2022 fiscal year, will be deposited to shareholders' accounts on September 29, 2023.
Conoil's profit before tax increased dramatically under Adenuga's direction, rising from N3.83 billion ($4.9 million) in 2021 to N6.13 billion ($7.84 million) in 2022 while confronting various obstacles and a challenging working environment. During the same period, earnings after tax rose by an equally astounding 60%, from N3.08 billion ($3.94 million) to N4.96 billion ($6.35 million).
The increasing profitability of the petroleum-marketing subsector boosted Conoil's profits per share to N7.14 ($0.0091), a stunning 60.8 percent rise over the N4.44 ($0.00568) generated in 2021.
The company's board of directors decided to approve a final dividend of $2.2 million, or N2.5 ($0.00319) per share, as a result of this exceptional achievement.
Conoil has strengthened its position as a major player in Nigeria's petroleum marketing sector under the shrewd leadership of Adenuga. The business is well known for its proficiency in the marketing of a variety of lubricants sold under the "Quarto" brand, including diesel, kerosene, gasoline, aviation fuel, and other liquids.
Adenuga, a well-known telecom tycoon and one of Africa's wealthiest billionaires, continues to have majority ownership in the oil marketing firm of 74.4 percent, or 516,298,603 shares, further solidifying his position as a key player in the continent's oil sector.
Conoil's dedication to providing value to its shareholders and its tenacity in overcoming obstacles in the Nigerian market are both shown by this dividend payment.