Life in Boko Haram camps, by female ex-captives…..
Many women and girls have been abducted by the Boko Haram sect in the past four years in Borno State, but this only attracted public attention after the abduction of more than 200 girls from the Government Secondary School Chibok on April 14.
Few victims of such abduction are willing to speak on their experiences after regaining freedom, findings show.
But us gathered that the captives have been used as sex slaves, cooks and nurses. They also do the laundry of the sect members.
There have been many cases of abduction in Maiduguri, Bama, Konduga, Damboa, Gwoza, Marte and Mallam Fatori, but most abductees who managed to escape are reluctant to tell their stories, neither are their families. Only a few or those close to them spoke on condition of anonymity, citing fear of stigmatisation as the major reason when our correspondents approached them.
Many women and men, especially from the wealthy class, that were abducted regained freedom after their families paid ransom. Such people also prefer to remain silent after release.
The wife of a prominent politician and a businessman from Damboa was abducted and released the next day. The father of a serving commissioner in Borno State was also abducted and released many days after. Many of such families insist that nothing was paid before those abducted regained freedom. Sources said such families are apparently complying with the warning from their abductors to keep quiet.
Checks in Abbaganaram, Budum, Kofa Biyu, Ruwan Zafi and Gwange in Maiduguri metropolis reveal that many women have been abducted in the past three years. It was gathered from relations and competent sources that some have returned home while many others have become 'war brides' in the hands of their abductors. A 44 year old divorcee who lives around Muna General Area in Maiduguri said she was held for 17 days and was subjected to untold experiences, including rape by young boys that are of the same age with her son.
"I was severally raped by boys that were not more than 18 years," she said. She said prior to the rout of Boko Haram insurgents from Maiduguri in mid 2013, four gunmen in a Golf car entered her house, took away her jewelleries and whisked her away.
"They took me to an unknown destination which I later found out to be Bulabulin-Ngrannam. The most painful part of the abduction is that throughout my stay in captivity, I was raped by boys that are as young as my first son who was 18 years old then. They (Boko Haram) learnt that I trade in gold. As such, while in their enclave, the boys would come over every morning, look at me with disdain and said I accumulated a lot of money but was not willing to give sadaqa (alms). They would then forcefully have sex with me," she said.
She said after 17 days she was released but did not explain how. "I left many women there and I don't know if they have been released or not," she said.
A relative of another girl who was kidnapped in Bama in January this year said she was later dumped by her captors when she took ill.
"When she got missing for over two months, she was one day found by the roadside along Bama-Damboa road and taken to the University of Maiduguri Teaching Hospital (UMTH). She was diagnosed with spinal cord injury and we learnt that she was mercilessly raped and that caused the complications," he said.
In May, 2013, shortly after the Boko Haram insurgents were driven from their camps in Marte LGA, some parents in Kanamma, the headquarters of the council, told our correspondent that their daughters were seized by the insurgents and many did not return.
A parent said, "The insurgents really had a field day here after chasing away security operatives for months. One of the insurgents approached me saying he wanted the hands of my daughter in marriage. A few days after, he returned with some of his friends and directed that the wedding Fatiha must be conducted that same day. He offered N2, 000 as dowry…that was all and they went away with my daughter".
A parent in Gwange ward in Maiduguri whose daughter was taken and later released said he preferred not to talk. "I feel allowing her talk is like exposing her identity…what has happened has happened. Would you marry her if I allow you talk to her?" he asked.
Many parents in Maiduguri share the same view. To them, narrating their ordeals will only satisfy the curiosity of journalists and not heal the wounds of victims.
Daily Trust
House Of Representatives Issues Warrant Of Arrest On Central Bank Governor, Cardoso, Accountant-General, 17 Others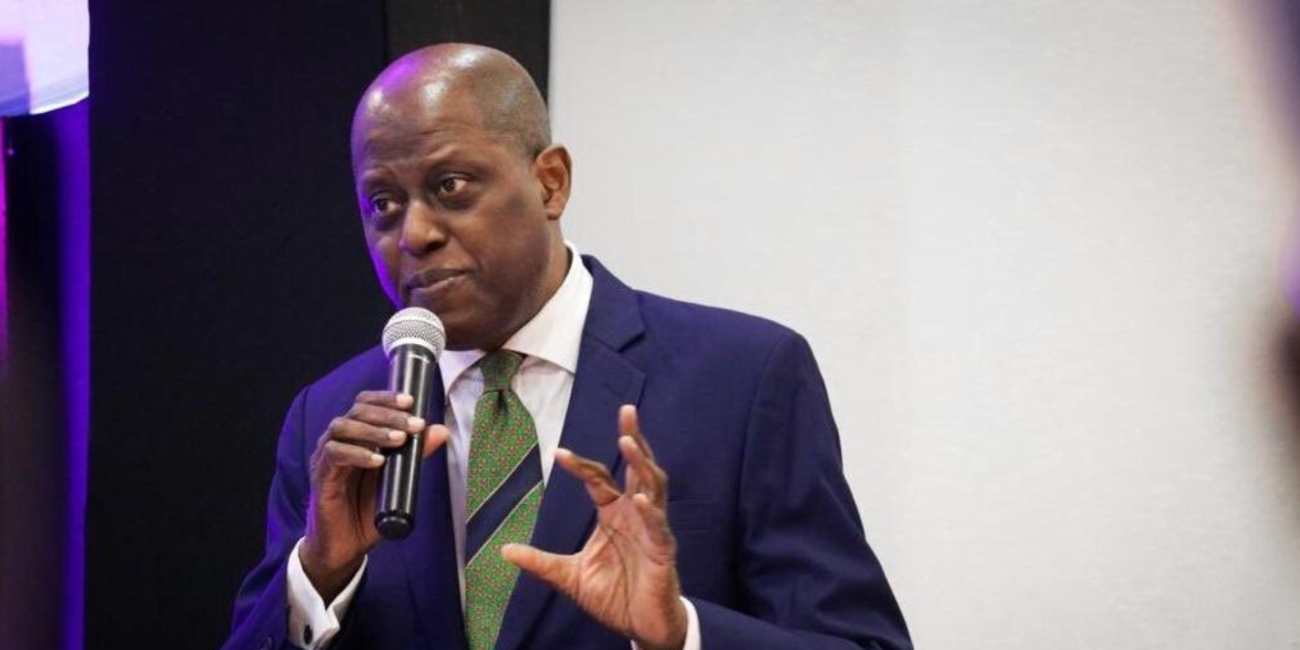 The House of Representatives' Committee on Public Petitions has asked for a warrant of arrest to be issued on the Governor of the Central Bank of Nigeria (CBN), Olayemi Cardoso, the Accountant-General of the Federation (AGF), Oluwatoyin Madein, and 17 others over refusal to appear before it to answer questions on their operations.
It was gathered that the issuance of the arrest warrant was sequel to the adoption of a motion moved by Fred Agbedi, representing Ekeremo/Sagbama Federal Constituency of Bayelsa State on the platform of the Peoples Democratic Party (PDP) at the committee's hearing on Tuesday.
Agbedi, while moving the motion, said that the arrest warrant had become imperative following the attitude of the invitees, adding that the parliament worked with time and the CEOs had been invited four times but failed to respond to the invitations.
Agbedi said that the CBN Governor, the AGF and the rest of the invitees should be brought to appear before the committee by the Inspector General of Police through a warrant of arrest after due diligence by the House Speaker, Rep Tajudeen Abbas.
The Chairman of the Committee, Micheal Irom (APC-Cross River), in his ruling said that the Inspector-General of Police should ensure the invitees were brought before the committee on December 14.
It was gathered that the petitioner, Fidelis Uzowanem, had earlier said that the petition was anchored on the Nigeria Extractive Industries Transparency Initiative (NEITI) 2021 report.
Irom said, "We took up the challenge to examine the report and discovered that what NEITI put together as a report is only consolidation of fraud that has been going on in the oil and gas industry.
"It dates back to 2016 because we have been following and we put up a petition to this committee to examine what has happened.
"The 2024 budget of 27.5 trillion that has been proposed can be confidently funded from the recoverable amount that we identified in the NEITI report.
"It is basically a concealment of illegal transactions that took place in NNPCL; they have been in a sink with some oil companies where some companies that did not produce crude were paid cash core, an amount paid for crude oil production."
FCTA uncovers illegal oil refining warehouse in Abuja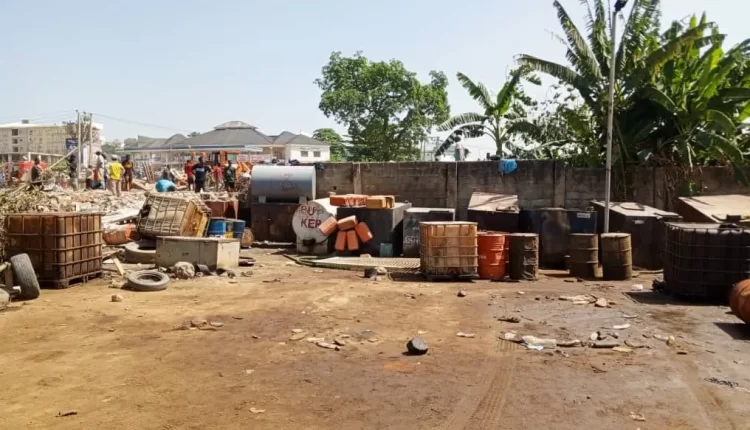 In continuation of the city cleaning exercise, Authorities of the Federal Capital Territory Administration (FCTA) with operatives of security personnel have uncovered an illegal oil refining warehouse in Mabushi, opposite Mobile filling station on Ahmadu Bello way in Abuja.
The Director, Department of Development Control, FCTA, Mukhtar Galadima after the operation on Thursday, said the illegal refining site was discovered during the continuation of the city cleaning exercise.
According to him, about three to four plot of lands designated for commercial purposes have been converted to an area where oil and diesel are being adulterated and circulated to other parts of the city.
Galadima explained that the city sanitation task force will look into the provision of the law and make necessary recommendations to the FCT Administration for further actions on the plots used for the activity.
He said there was no arrest but the items used in carrying out the illegal refining have been impounded.
Galadima said, "During the continuation of our city sanitation exercise in Mabushi opposite Mobile filling station on Ahmadu way, we discovered an illegal refining site where oil and diesel are being adulterated, we have done the needful by moving the items to Nigerian Security and Civil Defence Corps.
"From what we have seen so far, about three or four pilot of lands designated for commercial purposes have been converted to unapproved activities, which we believe the owners are fully aware, there will be consequences.
"We are going to look at the provision of the law and make necessary recommendations to the FCT Administration"
He said the administration will continue to go tough on activities being carried out without government approval,  especially revocation of the titles.
Collaborating, Head, operations FCT Directorate of Road Traffic Service (DRTS), Deborah Osho said the city management team during the exercise also discovered that most of the areas in the Nation's capital have been converted to illegal car mart and motor parks.
She disclosed that fifteen vehicles have so far been impounded since the operation commenced about two days.
Central Bank To Freeze Accounts Without BVN, NIN From April 2024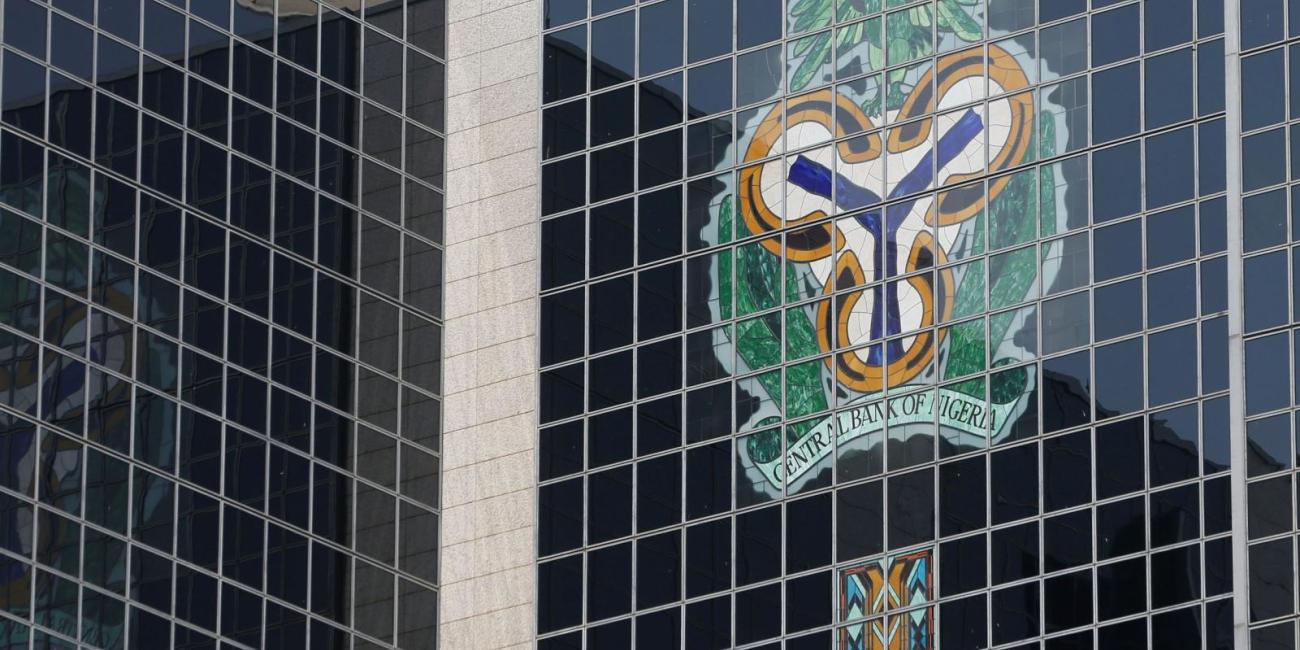 The Central Bank of Nigeria (CBN) said on Friday that it will freeze accounts without a Bank Verification Number (BVN) or National Identification Number (NIN) from April 2024.
This is according to a Friday circular by the apex bank which said a BVN or NIN verification will be "conducted shortly".
It also said all BVN or NIN attached to accounts/wallets must be electronically revalidated by January 31, 2024, according to the circular by the CBN Director of Payments System Management Department Chibuzo Efobi, and the Director of Financial Policy and Regulation Department Haruna Mustapha.
More details later….