Life in Boko Haram camps, by female ex-captives…..
Many women and girls have been abducted by the Boko Haram sect in the past four years in Borno State, but this only attracted public attention after the abduction of more than 200 girls from the Government Secondary School Chibok on April 14.
Few victims of such abduction are willing to speak on their experiences after regaining freedom, findings show.
But us gathered that the captives have been used as sex slaves, cooks and nurses. They also do the laundry of the sect members.
There have been many cases of abduction in Maiduguri, Bama, Konduga, Damboa, Gwoza, Marte and Mallam Fatori, but most abductees who managed to escape are reluctant to tell their stories, neither are their families. Only a few or those close to them spoke on condition of anonymity, citing fear of stigmatisation as the major reason when our correspondents approached them.
Many women and men, especially from the wealthy class, that were abducted regained freedom after their families paid ransom. Such people also prefer to remain silent after release.
The wife of a prominent politician and a businessman from Damboa was abducted and released the next day. The father of a serving commissioner in Borno State was also abducted and released many days after. Many of such families insist that nothing was paid before those abducted regained freedom. Sources said such families are apparently complying with the warning from their abductors to keep quiet.
Checks in Abbaganaram, Budum, Kofa Biyu, Ruwan Zafi and Gwange in Maiduguri metropolis reveal that many women have been abducted in the past three years. It was gathered from relations and competent sources that some have returned home while many others have become 'war brides' in the hands of their abductors. A 44 year old divorcee who lives around Muna General Area in Maiduguri said she was held for 17 days and was subjected to untold experiences, including rape by young boys that are of the same age with her son.
"I was severally raped by boys that were not more than 18 years," she said. She said prior to the rout of Boko Haram insurgents from Maiduguri in mid 2013, four gunmen in a Golf car entered her house, took away her jewelleries and whisked her away.
"They took me to an unknown destination which I later found out to be Bulabulin-Ngrannam. The most painful part of the abduction is that throughout my stay in captivity, I was raped by boys that are as young as my first son who was 18 years old then. They (Boko Haram) learnt that I trade in gold. As such, while in their enclave, the boys would come over every morning, look at me with disdain and said I accumulated a lot of money but was not willing to give sadaqa (alms). They would then forcefully have sex with me," she said.
She said after 17 days she was released but did not explain how. "I left many women there and I don't know if they have been released or not," she said.
A relative of another girl who was kidnapped in Bama in January this year said she was later dumped by her captors when she took ill.
"When she got missing for over two months, she was one day found by the roadside along Bama-Damboa road and taken to the University of Maiduguri Teaching Hospital (UMTH). She was diagnosed with spinal cord injury and we learnt that she was mercilessly raped and that caused the complications," he said.
In May, 2013, shortly after the Boko Haram insurgents were driven from their camps in Marte LGA, some parents in Kanamma, the headquarters of the council, told our correspondent that their daughters were seized by the insurgents and many did not return.
A parent said, "The insurgents really had a field day here after chasing away security operatives for months. One of the insurgents approached me saying he wanted the hands of my daughter in marriage. A few days after, he returned with some of his friends and directed that the wedding Fatiha must be conducted that same day. He offered N2, 000 as dowry…that was all and they went away with my daughter".
A parent in Gwange ward in Maiduguri whose daughter was taken and later released said he preferred not to talk. "I feel allowing her talk is like exposing her identity…what has happened has happened. Would you marry her if I allow you talk to her?" he asked.
Many parents in Maiduguri share the same view. To them, narrating their ordeals will only satisfy the curiosity of journalists and not heal the wounds of victims.
Daily Trust
JUST IN: Tinubu Meets Ibori, Wike, Makinde In Abuja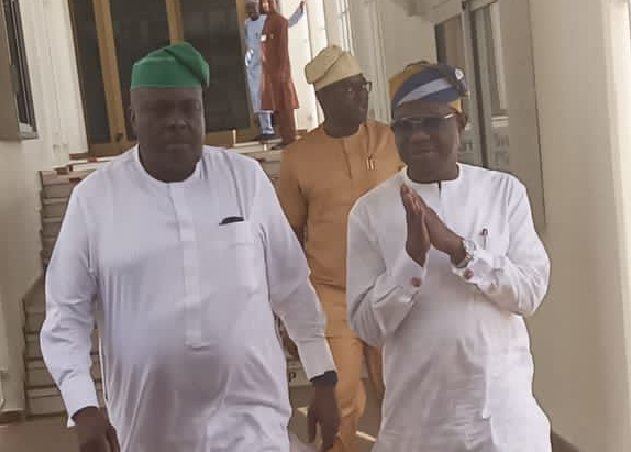 President Bola Tinubu is currently holding a closed door meeting with James Ibori, former Governor of Delta state; Nyesom Wike, the immediate past Governor of Rivers state; and Seyi Makinde, the Oyo State Governor.
The meeting is taking place at the President's office in Aso Villa.
Reports say the three politicians arrived at the Aso Rock Villa at about 4:20om on Friday, 2 June, 2023.
Details shortly…
Court Orders Union Bank To Pay Former Manager N20.2m Over Wrongful Termination…….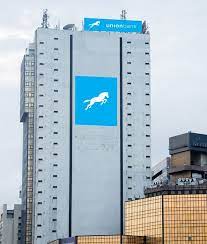 Justice Maureen Esowe of the Lagos division of the National Industrial Court has ordered the Union Bank to immediately pay the total sum of N20, 261, 810 million to one of its retired staff, Asenime Claire Ojuzo.
The judgment sum according to Justice Esowe, is the shortfall of gratuity Union Bank ought to pay Mrs. Asenime, upon her retirement.
Justice Esowe made the order while delivering judgment in a suit marked NICN/LA/534/2017, filed by a retired officer and the bank.
The claimant, a former senior manager at Union Bank, through her lawyer, Chief Paul Omoijiade, had asked the court to "declare that the purported approval by the bank of the claimant's withdrawal from service which the Claimant did not apply for was wrong.
"A declaration that the purported determination of the Claimant's contract of service by Union Bank is wrongful, same having been done without due process as laid down in the bank's handbook and the bank's custom and practice.
"A declaration that the purported removal of the claimant from his employment as Senior Manager (SM) without due process amounts to redundancy for which the claimant is entitled to redundancy benefit.
"A declaration that Union Bank is in arrears of N18, 114, 600 million, in the payment of the Claimant's gratuity.
"A declaration that the deduction of the sum of N16,106,219.66 million, as outstanding loans, status car, unearned medical, outstanding status generator, and car from the claimant's gratuity is unlawful.
"An order of the honourable court directing Union Bank to pay to Ojuzo the sum of N16,106,219.66 million, deducted from the claimant's gratuity.
"An order of the honourable court directing Union Bank to pay to Ojuzo the sum of N18,114, 600 being a shortfall in the gratuity paid to her.
"An order of the honourable court that the bank pays the sum of N12 million, to the Claimant as compensation for the defendant's wrongful and unlawful action withdrawing the claimant's services without due process.
"An order of the honourable court for the payment of interest at the rate of 20% on the deductions and withheld gratuity under paragraphs (f) and (g) above.
"An order of the honourable court that the bank pay to the claimant the sum of N1 million, being the cost of litigation.
During the trial of the suit, the claimant told the court that she was a staff of the bank until her employment was wrongfully withdrawn on November 22, 2013, and her terminal benefits were never paid in full.
She also told the court that Union Bank also deducted the sum of N16, 106, 219.66 million, which the bank referred to as outstanding loans, unearned housing, status car, and unearned leave from her benefit, adding that, said she never applied for withdrawal service, therefore, the withdrawal of her services is tantamount to redundancy.
Defending the suit, Union Bank through its witness, Francis Idiaghe, who was led by Feliz O. Ogungbemi, told the court that there is no provision in the Trust Deed of variation that the claimant or any employee of Union Bank can remain in service till the age of 60. Rather, than underemployment, either party can determine the contract by giving a month's notice.
The witness told the court that the Defendant, exercising her right under the contract, determined the contract by a letter of withdrawal of service dated November 22, 2016, issued to the claimant. Adding that the sum of N16,106,219.66 million, deducted from the claimant's terminal benefits covers the loans (N13,683,188.86 million) taken by the claimant during the pendency of her employment and the outstanding and unpaid money (N2,247,210 million) covering the cost of her status car and a generating set.
Union Bank in its final written address, asked the court to determine "Whether the claimant is entitled to a declaration that the withdrawal of the Claimant's employment is unlawful.
"Whether the Claimant having been paid her terminal benefit and having accepted same, can be heard to complain that his contract was not properly determined.
"Whether the termination of the Claimant of employment by the Defendant amounts to redundancy.
"Whether the Claimant is entitled to the sum of N18,114,600.00 (Eighteen Million One Hundred and Fourteen Thousand Six Hundred Naira) as outstanding gratuity from the Defendant.
"Whether the deduction of the sum from the Claimant's terminal benefit in the liquidation of Claimant's outstanding staff loans, status, generator loan, and unearned medical is unlawful.
"Whether by the evidence placed before this Honourable Court, the Claimant is entitled to damages in the sum of N12 million.
"Whether the Claimant is entitled to interest at the rate of 20% on the alleged outstanding gratuity and the amount allegedly deducted from her gratuity.
"Whether the Claimant is entitled to the sum of N1 million, as cost of litigation."
Justice Esowe, in her judgment on the suit after the evaluation of parties' submissions, and citing plethora of legal authorities, held that: "having gone through the claimant's claim, evidence led in support, the defendant's defense, evidence led in support, with the final written submissions of Counsel on both sides, this Court, while adopting all the issues formulated by Counsel, has distilled a sole issue for determination, to wit: Whether the Claimant has proved his case to be entitled to the reliefs sought." culled: Business Hallmark.
Dr. Ope Banwo Speaks On Transitioning  Naija Lives Matter Organization To Non-Partisan Mode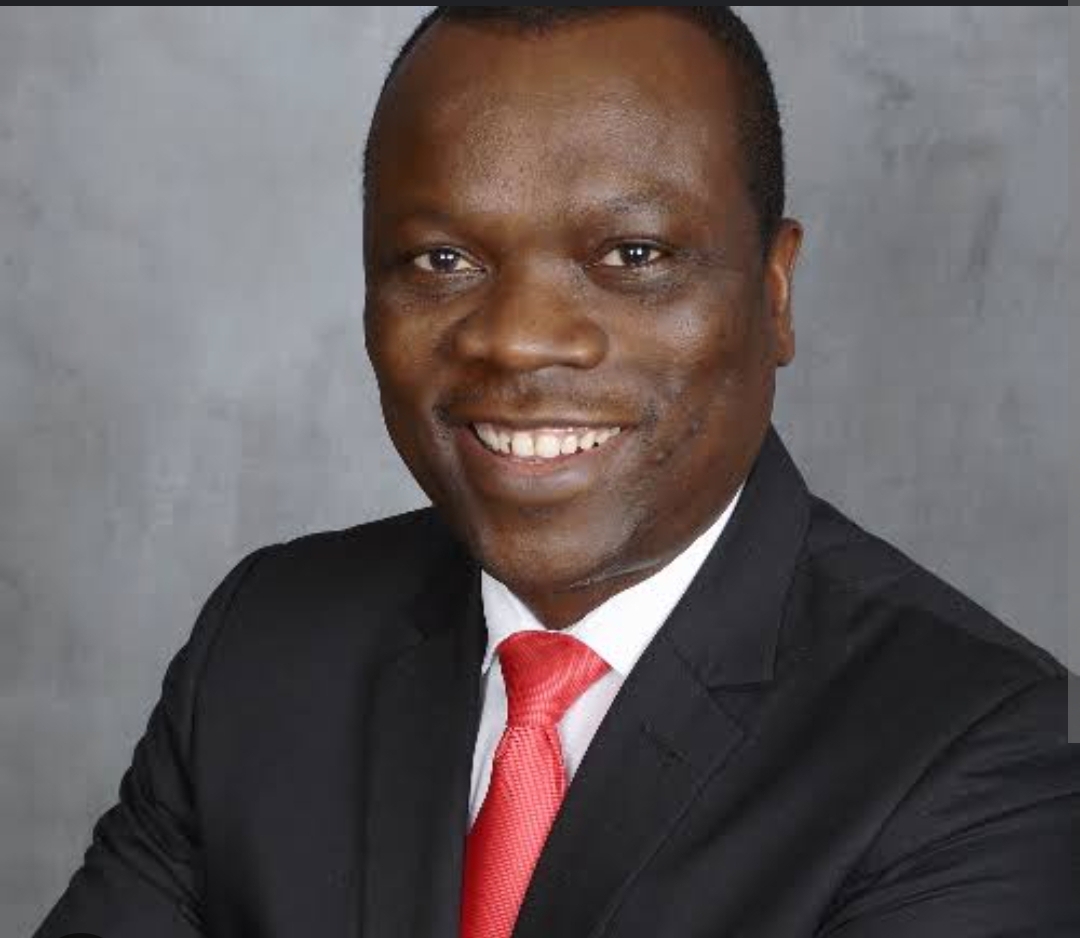 ***Says Organization Will Now Focus On Projects To Improve Nigerian Lives
Dr. Ope Banwo, the founder of Naija Lives Matter (NLM), a non-governmental organization committed to better lives for Nigerians has explained the organization's decision to refocus its priorities.
In a statement released on Tuesday, Dr. Banwo stated that the organization's mission and goals extend beyound the 2023 elections, electioneering campaigns, and politics.
According to him, the process of the organization had been clearly communicated from its very beginning to avoid any accusations of opportunism or policy inconsistencies, which are unfortunately common in our country when disagreements arise.
He said; "Since 2011, the NLM organization has consistently de-emphasized its partisan support for any specific candidate after the elections and campaigns are over, enabling it to concentrate on its global mandate of making Naija lives matter to all Nigerians, irrespective of their political affiliations.
"When Naija Lives Matter endorsed Peter Obi as our chosen candidate in August 2022, we made it clear that our partisan involvement would solely extend until the conclusion of the elections. Subsequently, we would focus on other aspects of our mission and goals, for which our organization was founded in 2011.
"In the past, we supported Jonathan through the GEJ project, rallied behind Buhari through the Buhari4Naija project in 2015, and even had a Moghalu4Naija project before eventually endorsing Peter Obi for the 2023 elections.
"Our commitment is not irreversibly tied to any particular politician; it lies in what we believe is in the best interest of Nigeria and its people," Dr. Banwo said.
With the transition, NLM now moves beyond the recent election cycle, with a current focus on organizing projects aimed at making the lives of all Nigerians better.
"Henceforth, we shall therefore leave the legal and political affairs to lawyers and politicians, and respect the decisions of the courts, whatever they may be.
"In alignment with our mandate and the previously declared engagement period for the 2023 elections, we hereby inform our members that Naija Lives Matter will now shift its focus towards other aspects of our charter such as mass non-partisan mobilization on national issues, youth empowerment training, workshops, community assistance services for the less privileged in Nigeria, and other activities.
"In light of this new direction, we will convene meetings with our state directors and cell leaders to announce additional NLM initiatives that extend beyond politics in the coming days. These initiatives will focus on non-partisan national mobilization, youth empowerment through training and workshops, and community-building responsibilities.
"All our threads on WhatsApp and other social media platforms will once again be dedicated to NLM as we officially conclude the Peter Obi Nation Project for the 2023 elections," Dr. Banwo noted.
Thanking members of the Peter Obi Nation Project of the NLM organization for their tremendous efforts during the 2023 elections, Dr. Banwo said that together they fought valiantly in a highly contested electoral process, adding that together they gave as much as they got in the very bitter partisan electioneering campaign for the organization's endorsed candidate, Peter Obi.
"We did not compromise and many of us even paid the price of alienating some of our long-term friends in the heat of partisan battle.
"To this end, I am immensely proud of every individual involved in this monumental battle, and it has been an honor serving as the Chief Vawolence Officer for Naija Lives Matter side of things during this 2923 election cycle. We also offer No apologies for our passionate campaign for what we passionately believed in. It was what it was.
Acknowledging the fact that many individuals who joined NLM's special Peter Obi Nation Project were primarily interested in supporting the Labour Party (LP) presidential candidate, and may not share NLM"s broader mandate and NGO charter, Dr. Banwo said that the organization would understand if those solely focused on partisan politics choose to disassociate themselves from the NLM organization across it numerous groups and threads, adding that the organizational continuity transcends any single election cycle.
"To be clear, this pivot by NLM does not mean we no longer support Peter Obi. We continue to stand behind his 2023 mandate which we believed in, wholeheartedly. Nevertheless, our organization was not established solely for this election cycle. We have followed the same refocusing approach after the elections in 2011 and 2015. Although the intensity of this cycle was undeniable, our policy remains intact.
"We hope that our fellow compatriots engaged in the highly intense campaign for 2023 will understand and respect our decision to shift away from combative partisan politics at this juncture. Instead, we aim to engage the Tinubu government in a non-partisan yet critical manner, reminding them of their promises and holding them accountable. Should the courts later remove him from office, we will also celebrate. But for now, we have a country to assist in governance."