K-1 SETS FOR WORLD MUSIC TOURS 2014
The king of Fuji music, King Wasiu Ayinde Marshall a.k.a. K-1 De Ultimate¸ is set for this season's World Music Tours.
The musical icon whose songs have been hugely successful over the years, will use the opportunity of the grand tours to further register on the mind of his Europe fans his yet unmatched qualities as leader in his genre.
K-1 will be taking his musical evangelism to the Europe Countries of United Kingdom, Holland, Belgium, Ireland and other European countries. Also the music sermon will also see oluaye surfing the lands of Canada and the United States of America.
The music Lord will as well be in Malaysia and the United Arab Emirate city of Dubai to treat his hungry fans with the dose of the latest trend in Fuji classics.
The special attraction of the tours will be BOAT CRUISE CONCERT in the Caribbean which has been marked to provide unforgettable memories of K-1's musical ability.
For the numero uno of Fuji music, this is an unusual way to re-connect fans abroad with his branded tunes that span multiple decades!
Talking of unusual; back home in Nigeria, K-1 has set aside Friday, 21st of November, 2014 for a special record project tagged ­K-1 LIFE UNUSUAL. The event which is billed to take place at Eko Hotel, Victoria Island, Lagos, will feature other A-list music acts.
Heavenly Voices of CCC Shine at Album Launch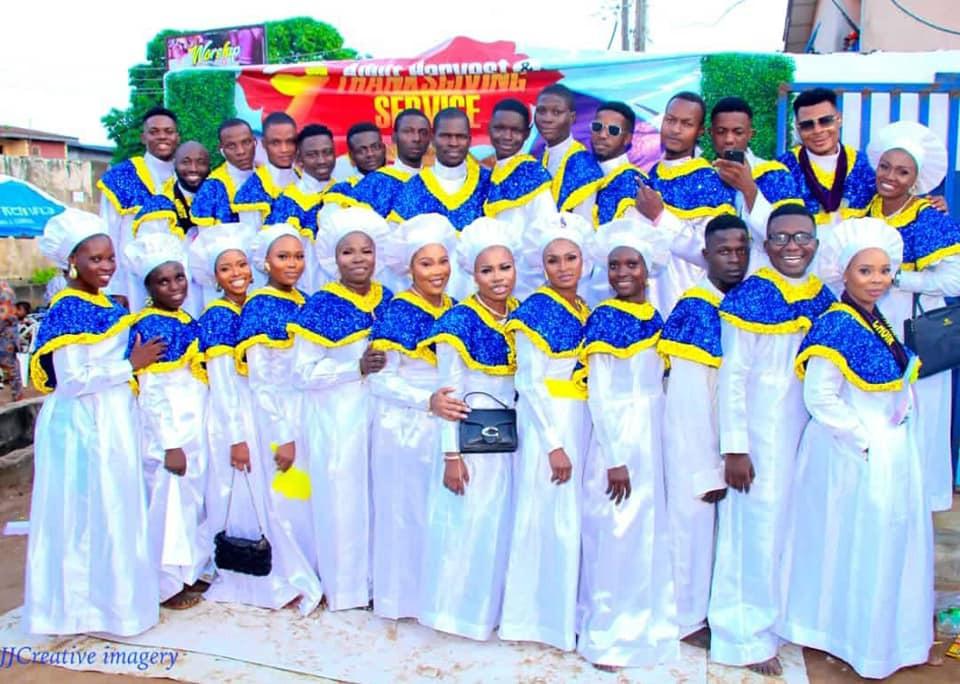 On a joyful Sunday, September 24, 2023, the Heavenly Voices, the renowned choir of the Celestial Church of Christ (CCC) Heavenly Glory Parish, unveiled their latest musical masterpiece during a ceremony aptly named "Cantata."
The heart and soul of this gathering was their newly launched album, "Greatest Testimony (Eri Nla)." This musical opus, produced and masterfully crafted by Evangelist Michael Obey (M4S), is nothing short of a spiritual journey. It boasts uplifting tracks such as "Emi Orun," "Anu," "Eri Nla," and a soul-stirring "Praise Medley."
The choir's performance on the album launch day left the audience in awe. Their angelic voices resonated through the parish, spreading an aura of divinity and serenity. In a heartwarming display of unity and solidarity, choirs from other celestial churches joined the Heavenly Voices in celebrating this extraordinary musical endeavor. Together, they offered melodious spiritual tunes that captivated the congregants and special guests alike.
Adding to the spiritual enrichment of the day, Evangelist Michael Obey, the album's producer, delivered a sermon that touched hearts and souls. His message inspired the choir to remain steadfast in their devotion to the church. In a delightful surprise, Evangelist Michael Obey also graced the audience with his musical talents, providing an unforgettable experience.
The audience was treated to a memorable performance by Alaafin Orun, a renowned Celestial Evangelist, whose presence elevated the spiritual atmosphere of the event.
Prophet M.O. Abeleje, the dedicated Shepherd of the Church, expressed his heartfelt joy and appreciation for the Heavenly Voices' remarkable project. He extended his warm congratulations to the choir and thanked the members for their unwavering support.
For those eager to experience the divine melodies of "Greatest Testimony (Eri Nla)," the album has been thoughtfully uploaded to Audiomack, ensuring that the spiritual journey it offers can be accessed by a broader audience.
The launch of this album represents more than just a musical endeavor; it signifies a spiritual milestone for the CCC Heavenly Glory Parish. Through their harmonious voices and devotion to their faith, the Heavenly Voices have created a testament to the power of music in conveying the divine message of love, faith, and unity.
Nigeria Independence Fiesta 2023: Lagos Airport Hotel  to Host Green and White Party.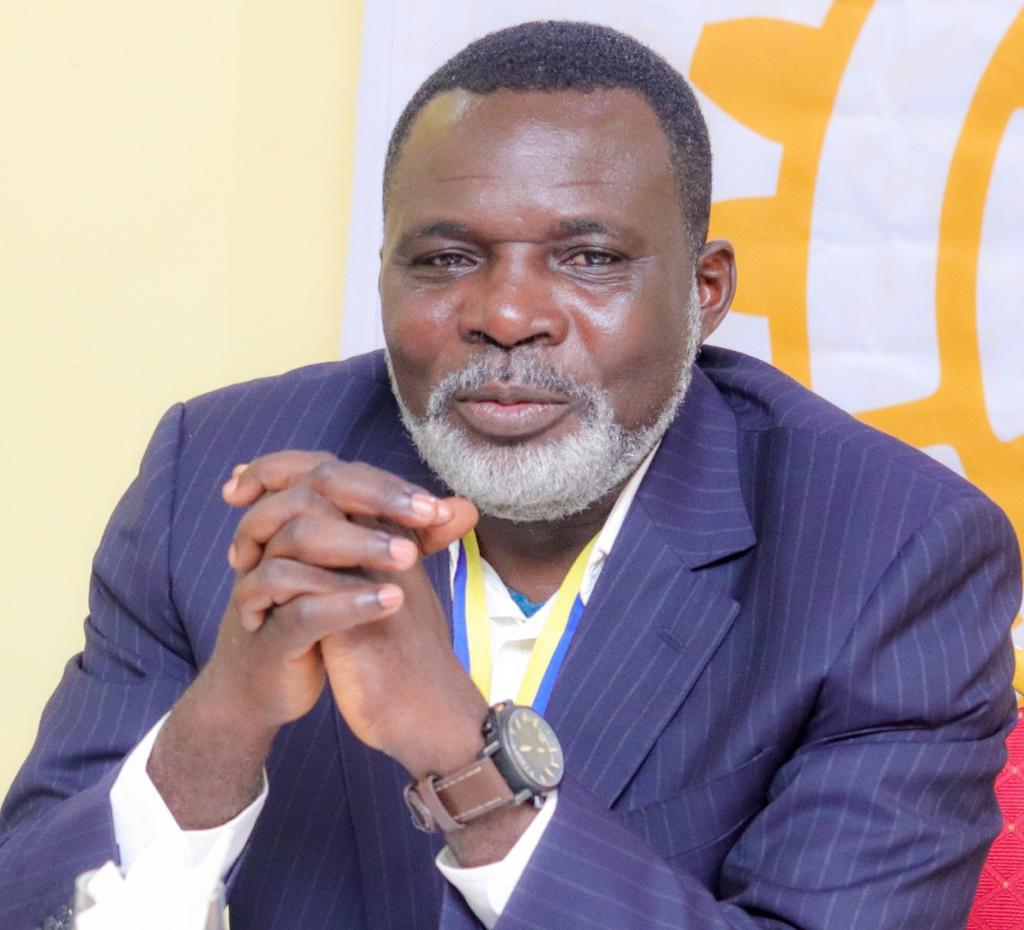 A front line Nigerian events and communications company, PRIMAA Productions and Promotions, has announced a 3-day unlimited and exciting fun-packed "Nigeria Independence Fiesta" in celebration of the nation's 63rd independence anniversary.
The event has been scheduled to be held at the prestigious Lagos Airport Hotel, Ikeja from Saturday September 30 to Monday, October 2, 2023.
Speaking about the event tagged "Green and White Party," the organisers led by Prince Adeyemi Aseperi-Shonibare of Primaa Productions and Promotions, said the "event is designed for Nigerians to commemorate the 63rd anniversary and share a special day with families and friends in a very moderate but exquisite manner.
On her part,  the General Manager,  Lagos Airport Hotel, Mrs. Folashade A. Awe (FCA ) said; the "events are also aimed at providing a platform for an exciting get-together for associates, colleagues, families and friends on the national day is going to be fun parked days of celebration at the exclusive pool side of the prestigious Lagos Airport Hotel, Ikeja, Lagos. The events are packaged to deliver an outdoor unforgettable and exciting social event in celebration of Nigerians' uniqueness."
"The 3-day event which is to be celebrated with Nigerian contemporary music and dance will have a good number of Nigerian musicians and comedians thrilling and entertaining their fans in spectacular ways. The artists include Don P,  Kenny J, Hismusic, Young Lop, ACENUNKY, LYRIKA, Helix, Oluwafrozy, Macqelin, Omalicha(BlazeG), Emoh Grand and many more.
MC MACAVALI and MC 525, with the reputable DJ AK are going to be the DJ for the 3 days of unlimited fun of music, dance, comedy, swimming competitions, games and many more."
The event is supported by Fresh FM, Goldmyne TV, Landmark Media limited, LASAA and exclusively packaged by 3P and Lagos Airport Hotel, Ikeja. It promises to be an exciting weekend with gate opening between 9am and 5pm daily and evening events from 7pm till fade.
Interestingly aside the entertainment galore and side attractions,  the Gate Pass also goes with specific benefits. While a child with N2,000 will have free drinks and an adult with N3,000 will be entitled to free drink ,a couple paying N5,000 gate pass will also get free drinks, and a family of four is N10,000  and will get free drinks.
Every ticket also attracts a 20% discount on Airport Hotel rooms. Your ticket can also win you a weekend getaway at Lagos Airport Hotel. (With Terms and conditions )
The dress code for every attendee is a touch of Green and White.
For Sponsorship and Support, please call : +2348138661114 or +2348033077759.
LAGOS AIRPORT HOTEL, HOTELIER OF DISTINCTION.
Rotimi Ajanaku, others make Ministerial Team Lead of Power Minister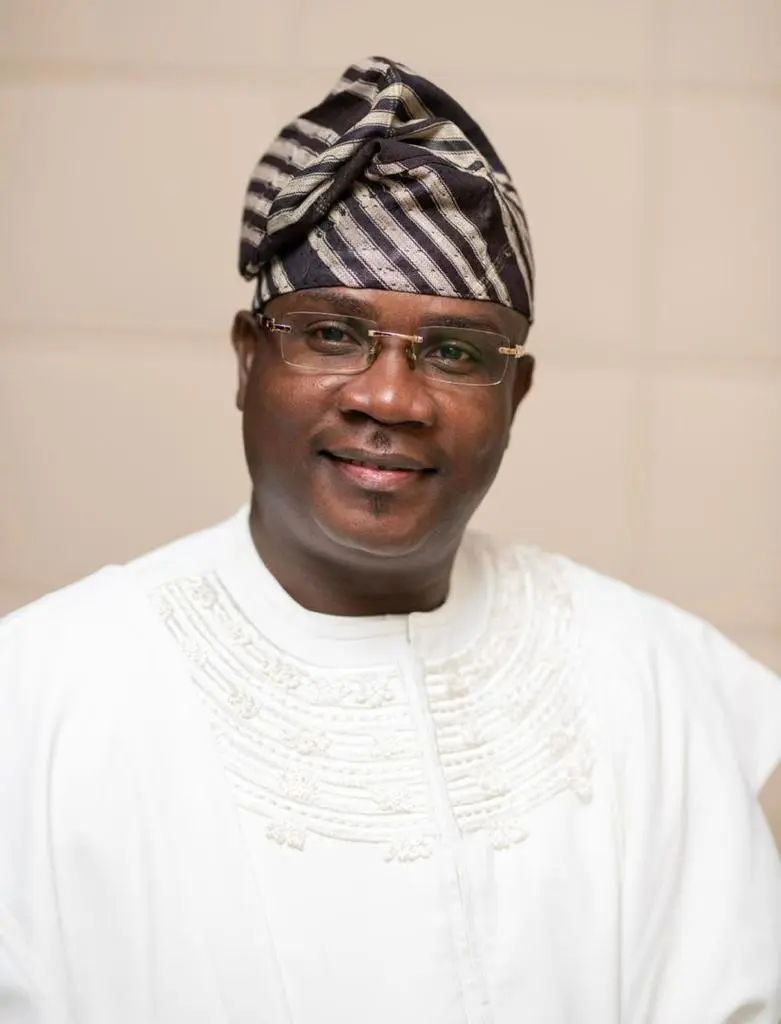 The Ministry of Power is pleased to announce the commissioning of a dynamic and experienced ministerial team dedicated to providing technical support, project delivery coordination, stakeholder management, and media relations within the ministry. This strategic move aims to strengthen the ministry's existing capabilities and enhance its efforts in delivering efficient and sustainable power solutions to the nation.
Under the visionary leadership of the Honourable Minister of Power, the newly formed team will play a crucial role in driving key initiatives, ensuring seamless project monitoring and execution, fostering collaboration with stakeholders, and effectively communicating the ministry's objectives and activities to the public.
The appointed team members bring a wealth of expertise and diverse backgrounds, enabling them to contribute effectively to the ministry's goals. Their collective knowledge and experience will be instrumental in achieving the vision of providing reliable and affordable power supply for all citizens.
The key responsibilities of the ministerial team include:
1. Technical Support & Project Coordination
The technical support team will play a crucial role in assisting the Minister of Power in carrying out his responsibilities effectively. They will provide support to Minister of Power in the areas of Policy and Regulation Research and Analysis, Briefing and Documentation, Project tracking, coordination and harmonisation, Technical Expertise, Crisis Management, International Cooperation, Monitoring and Evaluation.
Team Lead : ADEDAYO OLOWONIYI
A seasoned professional with proven success conceptualizing strategies and directing multicultural teams to streamline operations, improve fiscal health, and propel business growth across Africa. He established and steered entities in Nigeria, Senegal, Kenya and Angola.
He has over 10 years' experience as CEO of multinational companies in Africa, and 15 years' experience in the power sector in Africa. Adedayo was the first Nigerian CEO and Country Manager for ABB, and the Vice President Business Development and Managing Director for MAN Diesel & Turbo, a German manufacturer of turbines, engines and compressors for power generation and oil & gas applications.
He possesses in-depth knowledge and understanding of the power sector in Sub- Saharan Africa and its challenges. Adedayo has vast international experience within multiple countries, including the United Kingdom, United States, Switzerland, South Africa, Nigeria, Senegal, Kenya, and Angola.
He will be supported by other seasoned professionals and specialists across the Power Sector value chain as well as Institutional technical partners from UKNaif, AfDB, USAID, and the World Bank.
2. Stakeholder Coordination
As a stakeholders' coordinating team to the Minister of Power, the primary responsibility of the team is to manage and facilitate effective communication and collaboration between the Minister and various technical and political stakeholders in the power sector. This includes Stakeholder Mapping, Relationship Building, Policy Advocacy, Public Relations, Political Analysis, Political Strategy, Conflict Resolution, Political Intelligence and Political Risk Assessment.
*Team Lead: ROTIMI AJANAKU
Rotimi, a Law graduate is a skilled stakeholder engagement specialist with a strong background in public relations and diplomacy. Responsible for managing relationships with key stakeholders in the power sector, fostering collaboration, and addressing stakeholder concerns to promote a conducive environment for power sector development.
Rotimi will be supported by other stakeholder liaison officers across the country.
3. Media Relations Team
As a media advisory team to the Minister of Power, the role of the team is to provide strategic guidance and support in managing media relations, public communications, and reputation management. This includes Media Strategy, Media Relations, Message Development, Media Monitoring, Crisis Communication, Media Training, Content Creation, Reputation Management, Media Campaigns, Media Analysis and Reporting.
Team Lead: Bolaji Tunji
Bolaji Tunji was Special Adviser, Communication and Strategy to Senator Abiola Ajimobi, Governor of Oyo State, Nigeria, until May 29, 2019. He retained the position after the public service, working with the Ex- Governor and was Senator Abiola Ajimobi's Special Adviser when he was nominated the Deputy National Chairman (South) of the All Progressives Congress (APC) the ruling political party in Nigeria.
Prior to his appointment, he was Executive Director (Special Duties) and a member of the Board of The Sun newspaper.
An astute journalist with wide network in the media industry, he set up and was pioneer Managing Director/Editor-in-Chief of New Telegraph newspaper, a national publication. He was also Editor, National Mirror newspaper, having edited the Sunday Mirror title, from the same stable, for about three years.
A graduate of the Obafemi Awolowo University, Ile- Ife, Osun State, Tunji, a former classroom teacher, began his journalism career with Nigeria's The Guardian newspaper in March 1993 where he spent eight years before resigning as a Correspondent to join Daily Independent as pioneer Deputy News Editor in September 2001.
The Ministry of Power is confident that the commissioning of this exceptional ministerial team will significantly bolster its capacity to address the challenges and opportunities in the power sector. By leveraging their combined expertise and collaborative approach, the team will contribute to the sustainable development of a robust and reliable power infrastructure that meets the growing energy needs of our nation.
He will be supported by other seasoned media specialists covering the conventional print and electronic media as well as the New media.