Amosun's Three Yrs, Better Than OGD's 8yrs In Office –Dr Tunde Ipaye, World Bank Consultant….
Dr Babatunde Ipaye could be tipped as one of the few Nigerians often referred to as professional in politics. Ipaye who consults for the World Bank in Nigeria is a workaholic dude with humane traits that has paid his dues in grassroot politics.
Perhaps for the first time, Ipaye speaks exclusively on how Gov Ibikunle Amosun rebuilding mission in Ogun state has influenced his likes to join active politics in order to better the lot of the people the more.
For the sake of those who don't know, who is Dr Tunde Ipaye?
My name is Dr. Babatude Ipaye. I'm a Public health Specialist; my people call me 'Idunnu' which is the hospital I established in 1995. Anytime I walk round the street, people call me 'Idunu'. I consult for the World Bank in Nigeria; I supervised the World bank projects in 35states. I have been a specialist to the United Kingdom department for International Development; I also oversee their HIV projects. I was once a technical specialist to National Malaria Control Programme in Nigeria. I was a lecturer in the Obafemi Awolowo College of Health Sciences of Olabisi Onabanjo University several years back before I resigned. I was a Students Union activist. I was the President of Resident doctors at the teaching hospital in Sagamu. I had a private hospital which I ran for fifteen years from 1995-2010. I am a family man.
Let's go to your background?
It's something I love to talk about because it is interesting and educative. I came from a poor background, extremely humble. I was born in a local community in Ijebu-igbo, Oke-agbo. I had my primary education in a local primary school, I had my secondary education in Beje High School which is unknown to many people.But in 1986, I came out top from Beje High School, I had the second best result in WAEC, so my school was noticed . Without that, I wouldn't have gotten the opportunity to reach where I am today. Everybody started looking for that unknown school and the attention of everyone was on that school. I received a lot of scholarships that year.
How has your background affect your character?
My background is tailored with the lessons I learnt from my mother. My mother as a poor, local woman can actually give an eye of herself to save another eye. Despite her poverty, she is cheerful. When we were growing up, she taught us what I call extended family orientation, that what you need in your life is not your wealth but the people around you and that is, if you are good to people, people will be naturally be good to you.
Why did you go into that line?
When I was in Secondary school, the dream of every young boy is to become a doctor or lawyer, which was the orientation especially when you are brilliant, people would advise you to study Medicine. When I wrote JAMB which was paid for by my school principal, she affirmed that this boy must write Jamb, I never planned to go to University. The first three children of my father didn't go any further after their secondary education. I actually told my father that I wanted to be a shoe maker and we registered but somebody paid for my Jamb, I had a good score but I didn't check my result. I wrote my WAEC, someone came and told me I had 8 distinctions which I didn't know. I was playing football in front of my father's house when a bike man came and brought my admission letter to study medicine.
Can we have an insight into your family?
I got married to a girlfriend of mine which I dated in the university for six years in 1996 and we have been blessed with many children. I want to keep my family private.
You actually said you are a doctor and yet, you go into politics. How has that emerged with you being a doctor and aspiration for Political office?
One way or the other, when I was in the university, I was in union activism. I was a treasurer for Ogun State Medical Students Association in 1990 which was my intro into participating in democracy. When I was doing my post-graduate in Medicine Residency, because of the qualities my people saw in me, they said I must come and lead them, so I was voted as their President in 2004. Before then, I've been actively involved in Politics, I joined the NADECO Movement, Abraham Adesanya resided behind my hospital in Ijebu-Igbo in which I supported him and his cause. When AD was formed, I was part of the state officers of AD, I was initially the deputy treasurer and later became the state internal auditor till 2005, and in 2005 when AD splitted, we went to the DPA arm of AD. I was the campaign manager for the governorship candidate of DPA, now Senator Adegbenga Kaka and of course in the ACN, I was his campaign manager, the chief strategist, and returning officer in which I've been supporting participatory democracy especially on the progressive tendencies.
Can you tell us the position you are vying for and why you chose it and not something else?
Let me tell you that, I've never thought I will reach the stage where I would make this decision. When I joined Politics, I've always been on the thought of me supporting good people to get to government because I have thought that the decay in our politics is because we have allowed any sort of character to lead us. In the last 12-13years, I've supported people that are of good character to contest election and some of them have won while some lost. From my poor background, I have the belief that with the little that God has provided for me, I've served humanity and I've always thought I could even get enough to serve everybody but sometimes I realized that even if you get the desire to serve everybody, you cannot do as much as you desire to do. And in the engagement of the public sector through my work as a public health specialist, I've seen public resources been wasted and people have simply lost their voice because they are not able to speak for the masses. I thought strategically, you need to reposition yourself where you can also help in a situation where public resources can be made available for the greater good of the greater number of people and I thought the best way to do that is to come out at the policy and law level where you ensure that if you are able to influence decisions at levels where resources are computed, where policies are formulated, where laws are made, common Nigerians would be the first consideration of people to serve, that has been my major consideration for making myself available for service. I want to serve people; people must accept me to serve them. If people said that I shouldn't serve them, I will simply continue to serve myself.
Do you think this is the right time for you to come out, why not come out in 2011? Why 2015?
I've told you earlier that I've always supported people to get into position. The first question I expect you to ask is that 'have they done our heart desire?' which is 'Yes' and some 'No'. Why have people changed? Why have they lost their voice? I don't have an answer but I can postulate that people just get into the system possibly because they don't have any other life out of that system but for some of us who independently have life out of the system, I can always dust my certificate and do something else. For those that extremely have another life out of the system, we can actually stand up to tell the authority the truth. If people is the center, then we must focus on the people.
People have been coming promising and it has always been the same every year. What are your promises?
I don't make promises; promises are meant to be broken. I've got antecedents; I've got a past in which people are connected to the fact simply know that Babatunde Ipaye does not have a fixed deposit in any account in Nigeria, I've never fixed money and I don't intend to fix money because I think it is stupid for anybody to try and acquire resources you don't own and keep it somewhere. I do not aspire to buy a private jet because it is stupidity, it is better to fly in first class than to have a private jet. I do not aspire to build houses with 20+ rooms because I know it is stupid to sleep in a room with more than 14*14 room, it is completely stupid. What I do is connect to people; I know that what you give to people is what they need. How can you promise what people have not stated as what they need. I think in democracy, one should go to the people and ask how they can be served. Why will I say I want to build school, I want to build house when they have not said that is what they want. All I can say is that I have lived a life among my people, I grew up among them, I live among them, what God has given to me; I share among them. I have produced 2 first class graduates in the last four years, one of them is going abroad, so for me; it is just service to humanity in the best way that God has made me to do. Let me also tell you that as a parliament, I know that my rule is catalytic, I will continue to use some of my personal resources to assist people individually but I told you that the catalytic one is to change the mindset and the concept of governance in Nigeria.
I believe you are a card carrying member of a party, what is your connectivity to your party?
My party is All Progressives Congress of Nigeria (APC), it is a merger of a party I belong to before now which is ACN, I've always belonged to the progressive end. I know that you can say what is the ideology behind that? I've told you the history, as a history, it was the only progressive party even when it was not qualified to be registered. I told you about DPA, we moved to ACN and now APC. APC is the only credible opposition that we have to the party in the central for 14years and you know what the party has done to Nigeria in the issue of security, no light, no water and I think we can't continue to do this the old same way or else we won't have different result.
What is your assessment of the Amosun led government?
I've told many people that Amosun is not a perfect person like many of us. You can't solve all problems in 3years but let me tell you the comparison because in development, you must do comparative analysis. I was telling someone that Amount, compared to the immediate past of bank robberies. Ogun state is a state where bank robbery was constant; my town lost two banks to armed robbery, Ogbere lost first bank to armed robbery, Ijebu-Ode's GTB was robbed almost every fortnight and suddenly that has disappeared. The fundamental essence of governance is the security of lives and properties, if you could rate the Amosun government, it should be rated over 50% pass mark for even managing security alone. In Sagamu, nobody banks in the day in Sagamu, people take their cheques to Lagos cash. Abeokuta bankers will never open their banks three years ago until they see army along the street. We have forgotten that 3years ago, all these were happening and some of us now are asking of what Amosun has done because now we have comfort. For me, if the fundamental reason for governance is security, he has done credibly well because lives and properties, business bond everybody. Three years ago, a road will be constructed, rain will fall and the road will be washed away, that's why Amosun has done the best construction which can last for the next 20-25years. Compare a government that comes to you and say 'I cannot do this, I cannot do that' and people say 'why can't you do it?' to a government that says 'I will pay salary and he wouldn't pay'. If you look at the Amosun among the options that we have, I think he is the best option we can have and we need to support. In development, we say resources are not unlimited because we cannot have the resources to go round everybody at every time but people also say the human need is their basic, I agree and we can always address that as it comes but fundamentally if a government has taken the IGR of a state from 700million to about 4billiion, I think we need to give credit to that government. If a government has given so much to infrastructural development, we need to give credit to that government. If a government has managed the issue of security, I think we need to give a lot of credit to that government. Like he said 'People will always ask for more', we just need to tell him the area in which he needs to improve, and we support the government.
If you are voted into power, what will be your legacy?
I will remain the Babatunde Ipaye that everybody knows, a man that would eat amala by the roadside along with his people, not artificial popcorn. A man that will go to grassroot , his hometown and centre development on his people. A man that would reasonably see to what comes to his people rather than what comes to himself, a man that would live a life of humility, a man that would continue to be a responsible family man, a man that wants to live and die among his people.
You are out to represent the people of Ijebu-Waterside, Ijebu-East and Ijebu-North in the Federal House of Representatives. What is your message to this people?
My message is that, we should reflect what we've done in the past and connect it with our future; we should take decisions based on what we know of people that represents us. We should vote wisely void of sentiment. We should disallow distractions and we should put the best person forward because representation is taking your needs to the central and bringing back to you what you truly deserve and I think I've shown from the life I've lived that I can do that for my people. Thank you.
Nigeria Independence Fiesta 2023: Lagos Airport Hotel  to Host Green and White Party.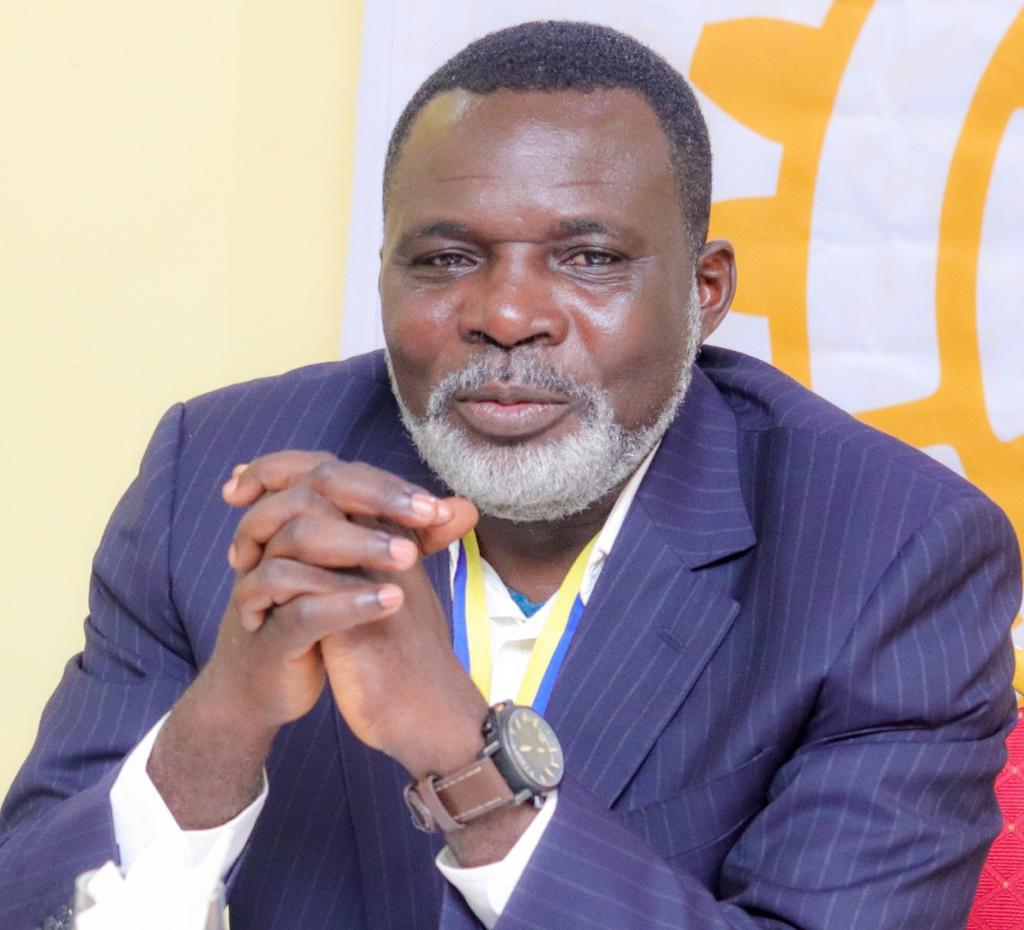 A front line Nigerian events and communications company, PRIMAA Productions and Promotions, has announced a 3-day unlimited and exciting fun-packed "Nigeria Independence Fiesta" in celebration of the nation's 63rd independence anniversary.
The event has been scheduled to be held at the prestigious Lagos Airport Hotel, Ikeja from Saturday September 30 to Monday, October 2, 2023.
Speaking about the event tagged "Green and White Party," the organisers led by Prince Adeyemi Aseperi-Shonibare of Primaa Productions and Promotions, said the "event is designed for Nigerians to commemorate the 63rd anniversary and share a special day with families and friends in a very moderate but exquisite manner.
On her part,  the General Manager,  Lagos Airport Hotel, Mrs. Folashade A. Awe (FCA ) said; the "events are also aimed at providing a platform for an exciting get-together for associates, colleagues, families and friends on the national day is going to be fun parked days of celebration at the exclusive pool side of the prestigious Lagos Airport Hotel, Ikeja, Lagos. The events are packaged to deliver an outdoor unforgettable and exciting social event in celebration of Nigerians' uniqueness."
"The 3-day event which is to be celebrated with Nigerian contemporary music and dance will have a good number of Nigerian musicians and comedians thrilling and entertaining their fans in spectacular ways. The artists include Don P,  Kenny J, Hismusic, Young Lop, ACENUNKY, LYRIKA, Helix, Oluwafrozy, Macqelin, Omalicha(BlazeG), Emoh Grand and many more.
MC MACAVALI and MC 525, with the reputable DJ AK are going to be the DJ for the 3 days of unlimited fun of music, dance, comedy, swimming competitions, games and many more."
The event is supported by Fresh FM, Goldmyne TV, Landmark Media limited, LASAA and exclusively packaged by 3P and Lagos Airport Hotel, Ikeja. It promises to be an exciting weekend with gate opening between 9am and 5pm daily and evening events from 7pm till fade.
Interestingly aside the entertainment galore and side attractions,  the Gate Pass also goes with specific benefits. While a child with N2,000 will have free drinks and an adult with N3,000 will be entitled to free drink ,a couple paying N5,000 gate pass will also get free drinks, and a family of four is N10,000  and will get free drinks.
Every ticket also attracts a 20% discount on Airport Hotel rooms. Your ticket can also win you a weekend getaway at Lagos Airport Hotel. (With Terms and conditions )
The dress code for every attendee is a touch of Green and White.
For Sponsorship and Support, please call : +2348138661114 or +2348033077759.
LAGOS AIRPORT HOTEL, HOTELIER OF DISTINCTION.
Rotimi Ajanaku, others make Ministerial Team Lead of Power Minister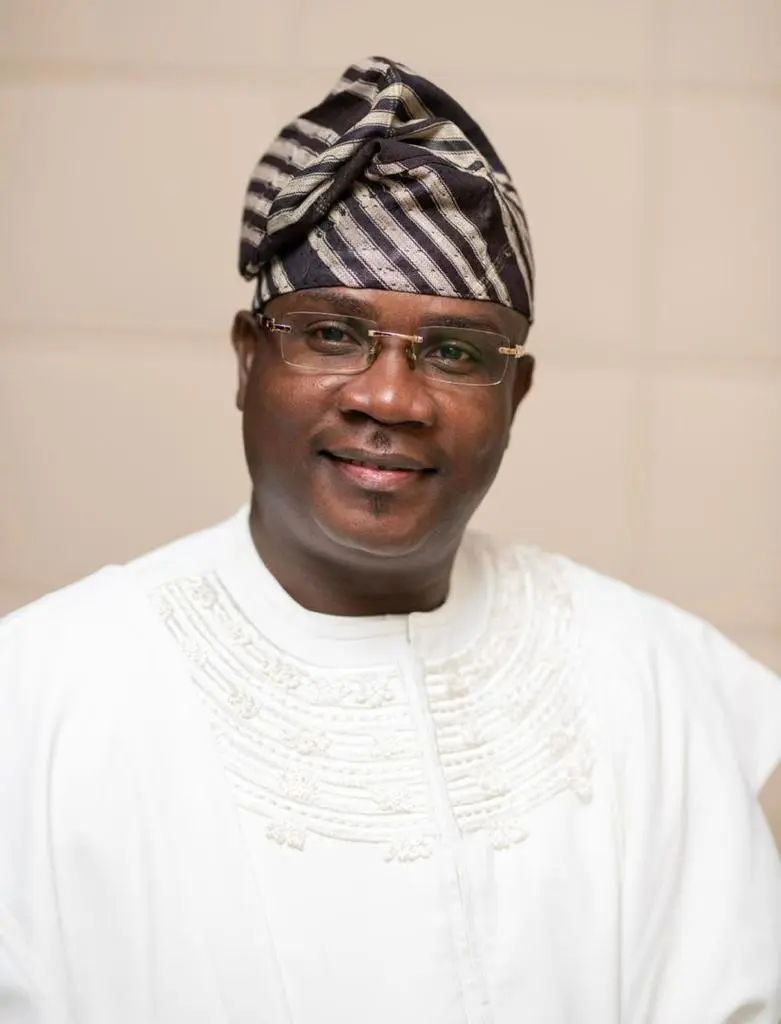 The Ministry of Power is pleased to announce the commissioning of a dynamic and experienced ministerial team dedicated to providing technical support, project delivery coordination, stakeholder management, and media relations within the ministry. This strategic move aims to strengthen the ministry's existing capabilities and enhance its efforts in delivering efficient and sustainable power solutions to the nation.
Under the visionary leadership of the Honourable Minister of Power, the newly formed team will play a crucial role in driving key initiatives, ensuring seamless project monitoring and execution, fostering collaboration with stakeholders, and effectively communicating the ministry's objectives and activities to the public.
The appointed team members bring a wealth of expertise and diverse backgrounds, enabling them to contribute effectively to the ministry's goals. Their collective knowledge and experience will be instrumental in achieving the vision of providing reliable and affordable power supply for all citizens.
The key responsibilities of the ministerial team include:
1. Technical Support & Project Coordination
The technical support team will play a crucial role in assisting the Minister of Power in carrying out his responsibilities effectively. They will provide support to Minister of Power in the areas of Policy and Regulation Research and Analysis, Briefing and Documentation, Project tracking, coordination and harmonisation, Technical Expertise, Crisis Management, International Cooperation, Monitoring and Evaluation.
Team Lead : ADEDAYO OLOWONIYI
A seasoned professional with proven success conceptualizing strategies and directing multicultural teams to streamline operations, improve fiscal health, and propel business growth across Africa. He established and steered entities in Nigeria, Senegal, Kenya and Angola.
He has over 10 years' experience as CEO of multinational companies in Africa, and 15 years' experience in the power sector in Africa. Adedayo was the first Nigerian CEO and Country Manager for ABB, and the Vice President Business Development and Managing Director for MAN Diesel & Turbo, a German manufacturer of turbines, engines and compressors for power generation and oil & gas applications.
He possesses in-depth knowledge and understanding of the power sector in Sub- Saharan Africa and its challenges. Adedayo has vast international experience within multiple countries, including the United Kingdom, United States, Switzerland, South Africa, Nigeria, Senegal, Kenya, and Angola.
He will be supported by other seasoned professionals and specialists across the Power Sector value chain as well as Institutional technical partners from UKNaif, AfDB, USAID, and the World Bank.
2. Stakeholder Coordination
As a stakeholders' coordinating team to the Minister of Power, the primary responsibility of the team is to manage and facilitate effective communication and collaboration between the Minister and various technical and political stakeholders in the power sector. This includes Stakeholder Mapping, Relationship Building, Policy Advocacy, Public Relations, Political Analysis, Political Strategy, Conflict Resolution, Political Intelligence and Political Risk Assessment.
*Team Lead: ROTIMI AJANAKU
Rotimi, a Law graduate is a skilled stakeholder engagement specialist with a strong background in public relations and diplomacy. Responsible for managing relationships with key stakeholders in the power sector, fostering collaboration, and addressing stakeholder concerns to promote a conducive environment for power sector development.
Rotimi will be supported by other stakeholder liaison officers across the country.
3. Media Relations Team
As a media advisory team to the Minister of Power, the role of the team is to provide strategic guidance and support in managing media relations, public communications, and reputation management. This includes Media Strategy, Media Relations, Message Development, Media Monitoring, Crisis Communication, Media Training, Content Creation, Reputation Management, Media Campaigns, Media Analysis and Reporting.
Team Lead: Bolaji Tunji
Bolaji Tunji was Special Adviser, Communication and Strategy to Senator Abiola Ajimobi, Governor of Oyo State, Nigeria, until May 29, 2019. He retained the position after the public service, working with the Ex- Governor and was Senator Abiola Ajimobi's Special Adviser when he was nominated the Deputy National Chairman (South) of the All Progressives Congress (APC) the ruling political party in Nigeria.
Prior to his appointment, he was Executive Director (Special Duties) and a member of the Board of The Sun newspaper.
An astute journalist with wide network in the media industry, he set up and was pioneer Managing Director/Editor-in-Chief of New Telegraph newspaper, a national publication. He was also Editor, National Mirror newspaper, having edited the Sunday Mirror title, from the same stable, for about three years.
A graduate of the Obafemi Awolowo University, Ile- Ife, Osun State, Tunji, a former classroom teacher, began his journalism career with Nigeria's The Guardian newspaper in March 1993 where he spent eight years before resigning as a Correspondent to join Daily Independent as pioneer Deputy News Editor in September 2001.
The Ministry of Power is confident that the commissioning of this exceptional ministerial team will significantly bolster its capacity to address the challenges and opportunities in the power sector. By leveraging their combined expertise and collaborative approach, the team will contribute to the sustainable development of a robust and reliable power infrastructure that meets the growing energy needs of our nation.
He will be supported by other seasoned media specialists covering the conventional print and electronic media as well as the New media.
US President, Joe Biden Appoint Nigerians Osagie Imasogie & Chinenye Ogwumike As Advisers.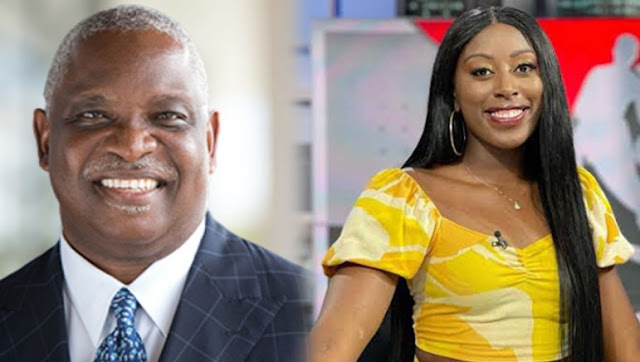 The United States President, Joe Biden, has appointed two professionals who are of Nigerian descent as special advisers.
Both Osagie Imasogie and Chineye Ogwumike were part of the 12 members of the President's Advisory Council on African Diaspora Engagement in the United States.
The appointment was contained in a statement released by the State House on Wednesday.
The members include Silvester Scott Beaman who will chair the council, Mimi E. Alemayehou, Rosalind Brewer, Viola Davis, Helene D. Gayle, Patrick Hubert Gaspard, C.D. Glin, Osagie Imasogie, Almaz Negash, Chinenye Joy Ogwumike, Ham K. Serunjogi, and Kevin Young.
The members of the council will serve for the 2023-2025 term.
According to the statement, the establishment of the council was aimed at enhancing dialogue between United States officials and the African Diaspora.
"The Council's members include individuals who have distinguished themselves in government, sports, creative industries, business, academia, social work, and faith-based activities.
"They will provide invaluable guidance to reinforce cultural, social, political, and economic ties between the U.S. and Africa, and promote trade, investment, and educational exchanges between the United States and Africa," the statement read in part.
Below are the profiles of both Imasogie and Ogwumike
Osagie Imasogie
Osagie Imasogie is Chairman of the Investment Bank and SEC/FINRA registered Broker-Dealer, Quoin Capital and Quoin Advisors. In addition, Osagie is a co-founder of PIPV Capital, a private equity firm that is focused on the life sciences vertical and has invested over $1 billion into that industry. Prior to co-founding PIPV Capital, he established GlaxoSmithKline Ventures and was its founding Vice President. Osagie has held senior commercial and R&D positions within pharmaceutical companies such as GSK, SmithKline Beecham, and DuPont Merck.
He has also been a Price Waterhouse Corporate Finance Partner as well as a practicing attorney with leading U.S. law firm, Schnader, Harrison, Segal & Lewis. Osagie is a serial entrepreneur and investor who serves on the board of a number of financial institutions such as FS-KKR Capital Corp and Haverford Trust, institutions that cumulatively manage over $28 billion. He is an adviser to Brown Advisory, a firm that manages in excess of $140 billion. Osagie is the Vice-Chair of the Executive Committee of the Philadelphia Museum of Art and a member of the Executive Committee and Chair of the Nominating & Governance Committee of the Philadelphia Orchestra and Kimmel Center.
In addition, Osagie is a Trustee of the University of Pennsylvania, a member of the Executive Committee of the University, and is also the Chairman of the Board of the University of Pennsylvania Carey Law School, where he is an Adjunct Professor of Intellectual Property. Osagie holds LLM degrees from the London School of Economics and the University of Pennsylvania Carey Law School, and is a member of the New York State Bar in addition to being admitted to practice in other jurisdictions.
Chinenye Ogwumike
Chinenye "Chiney" Ogwumike is a 2-Time WNBA All-Star for the Los Angeles Sparks and a full-time, multi-platform ESPN host and NBA analyst. Chiney stars on ESPN daily on ESPN's NBA Today and NBA Countdown, and also stars on the court as a forward for the Sparks. Chiney is a proud first generation Nigerian-American, born in Cypress, Texas. The 1st overall pick in the 2014 WNBA Draft, she graduated from Stanford University with an International Relations degree under the mentorship of Dr. Condoleezza Rice.
Chiney led Stanford to three Final Fours while distinguishing herself in academics, earning multiple honors for her academic success, including being named the 2014 Capital One Academic All-American of the Year and the Pac-12 Women's Basketball Scholar-Athlete of the Year. Chiney Ogwumike was the 2014 WNBA Rookie of the Year and is a 2-Time WNBA All-Star (2014, 2018). She served as the vice president of the WNBA Players Association (WNBPA) from 2018 to 2022, instrumentally helping negotiate the groundbreaking 2020 collective bargaining agreement.
In August 2020, Chiney became the first Black woman to host a national, daily sports-talk radio show. The 2021 Forbes 30 Under 30 honoree also holds the title of Executive Producer, producing an ESPN Films documentary "144" on the 2020 WNBA season. In 2018, Chiney became a full-time multi-platform ESPN NBA Analyst, becoming one of the youngest national sports studio analysts and one of the only full-time professional athletes to currently hold a regular national sports media position. She has made numerous trips to Nigeria, Rwanda, Kenya, and South Africa with NBA Africa and other nonprofits to help launch youth empowerment and education initiatives, using basketball as a tool for development.