GTCO Plc Releases Q1 2022 Unaudited Results……..Reports Profit Before Tax of ₦54.3billion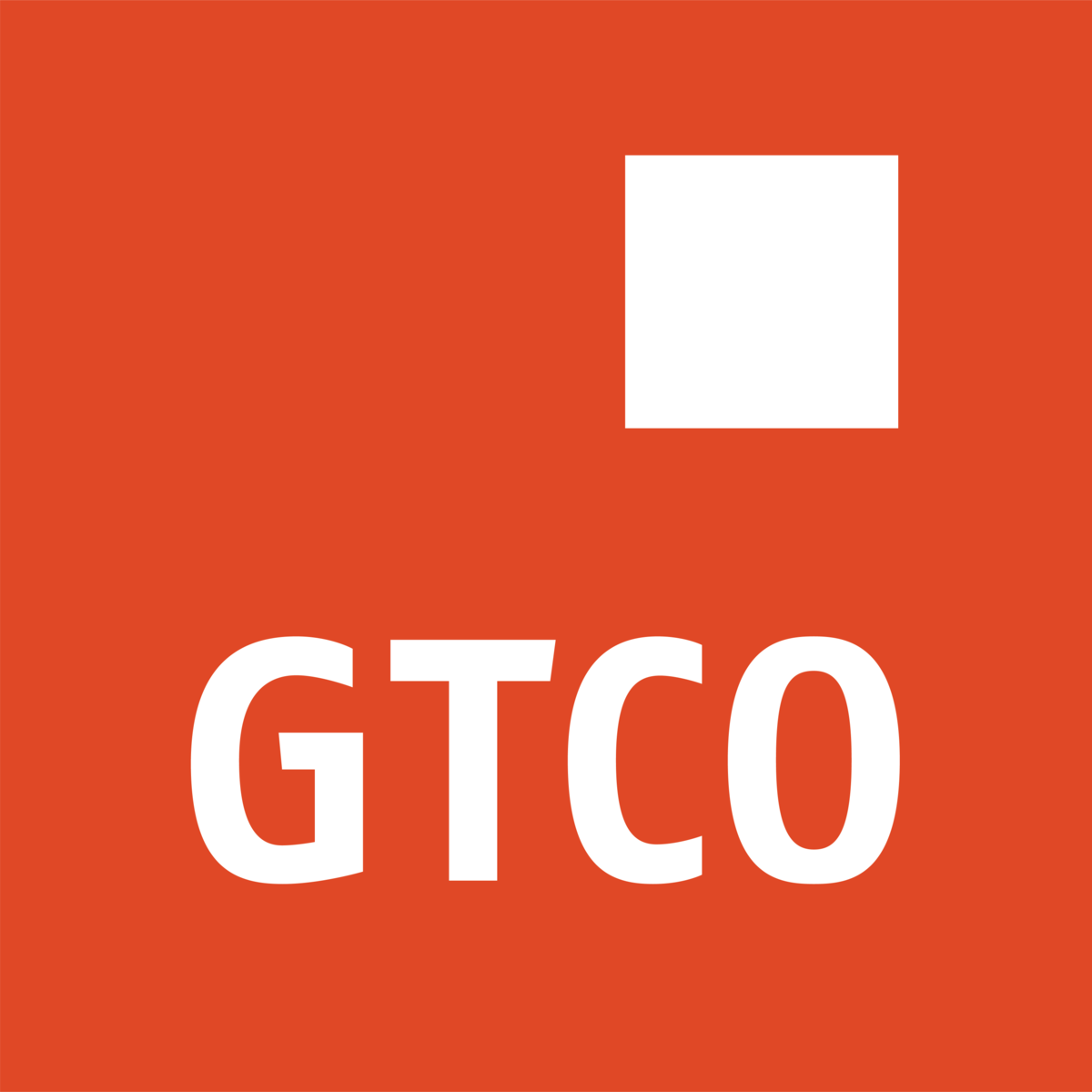 Guaranty Trust Holding Company Plc ("GTCO Plc" or "the Group") has released its Unaudited Consolidated and Separate Financial Statements for the period ended March 31, 2022, to the Nigerian Exchange Group (NGX) and London Stock Exchange (LSE).
The Group reported profit before tax of ₦54.3billion, representing an increase of 1.1% over ₦53.7billion recorded in the corresponding period March 2021. FX translation of the FCY loan book led to a drop in the Group's net loans by 4.7% from ₦1.80trillion recorded as at December 2021 to ₦1.72trillion in March 2022. Deposit liabilities however grew by 0.7% from ₦4.13trillion in December 2021 to ₦4.16trillion in March 2022.
The Group's Balance Sheet remained well structured and resilient with Total Assets and Shareholders' funds closing at ₦5.50trillion and ₦908.8billion, respectively. Strong Capital Ratios and Asset Quality was sustained as CAR, NPL ratio and Cost of Risk (COR) closed at 22.9%, 5.9% and 0.1% in March 2022 from 23.8%, 6.0% and 0.5% in December 2021, respectively.
Commenting on the results, the Group Chief Executive Officer of Guaranty Trust Holding Company Plc, Mr. Segun Agbaje, said; "Our first quarter results show a decent improvement across key revenue lines as well as other financial metrics, which demonstrates our ability to effectively navigate the evolving business landscape anchored on our strong business fundamentals."
He further added, "With this performance, we are optimistic about the rest of 2022 as we rapidly consolidate the gains of our new holding company structure to deliver superior Stakeholder value. Importantly, our non-banking businesses including Pension Management, Wealth Management and Payments will serve to diversify our earnings capacity as we look to create a model financial services ecosystem for all of Africa. As a Group, we are fully committed to providing innovative financial solutions whilst constantly delivering best-in-class customer experiences in line with our long-term strategy."
In terms of significant performance metrics, the Group continues to post one of the best metrics in the Nigerian Financial Services Industry in terms of key financial ratios i.e., Post-Tax Return on Equity (ROAE) of 19.3%, Post-Tax Return on Assets (ROAA) of 3.2%, Full Impact Capital Adequacy Ratio (CAR) of 22.9% and Cost to Income ratio of 47.0%.
GTCO Plc is a fully-fledged financial services group with banking operations across West and East Africa and the United Kingdom as well as non-banking businesses in several key industry segments including Payment, Funds Management and Pension Fund Management. With over 25 million customers and more than 10,000 employees, the Group remains one of the most profitable and best managed financial services companies out of Nigeria. Its leadership in the banking industry and efforts at empowering people and communities has earned it many prestigious awards over the years including Africa's Best Bank and the Best Bank in Nigeria at the 2021 Euromoney Awards for Excellence. It also retained its position as Africa's Most Admired Financial Services Brand in the 2021 ranking of The Brand Africa 100: Africa's Best Brands.
Contempt: Again, court commits EFCC boss, Abdulrasheed Bawa, to prison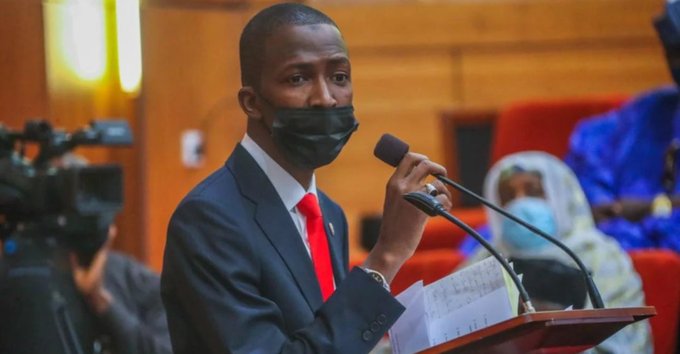 The Chairman of the Economic and Financial Crimes Commission, Abdulrasheed Bawa, has been committed to prison for allegedly disobeying court order.
The court also directed the Inspector-General of Police, Usman Baba, to effect Bawa's arrest and remand him in Kuje prison for the next 14 days until he purges himself of the contempt.
Justice R.O. Ayoola of the Kogi State High Court, in his judgement on Monday, granted the application for committal to prison of the EFCC chairman for disobeying a court ruling delivered on November 30, 2022, wherein the EFCC chairman was directed to produce the applicant in the case, Ali Bello.
Ali Bello had dragged Bawa to court for arresting and detaining him illegally, with the court ruling in his favour, only for the EFCC to arraign him for alleged money laundering three days after the ruling.
The EFCC's applications for setting aside and stay of execution of the ruling were refused for want of merit.
The Court had, in Form 49, Order IX, Rule 13, marked, "HCL/697M/2022" and titled, "Notice to Show Cause Why Order of Committal Should not be Made," asked the EFCC Chairman to appear before it on January 18, 2022 to explain why he should not be jailed for flouting the order given on December 12, 2022 in a case filed by Ali Bello against the EFCC and Bawa, as the 1st and 2nd respondents, respectively.
The court ordered that the EFCC and Bawa be served the motion of notice together with Form 49 by substituted means.
The court had declared the arrest and detention of the applicant in the face of a subsisting court order made by a court of competent jurisdiction and without a warrant of arrest "or being informed of the offence for which he was arrested" as unlawful, unconstitutional, and in contravention of the personal liberty and dignity of human person guaranteed under Chapter IV of the Constitution of the Federal Republic of Nigeria 1999 (as amended).
The court had also ordered the respondents to tender an apology to the applicant in a national newspaper and awarded N10 million compensation for him.
Fidelity grows profit to N52 billion for FY 2022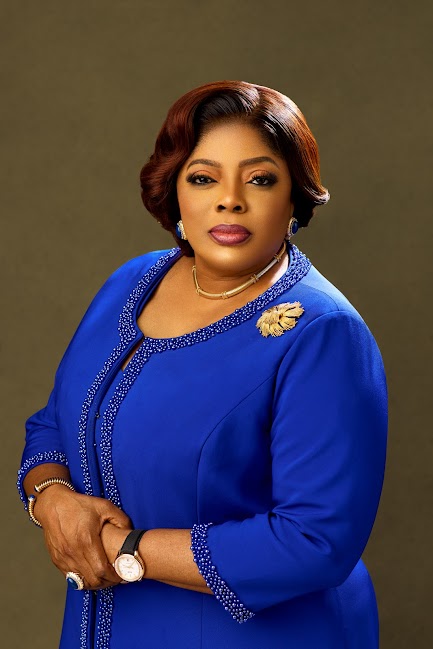 Fidelity Bank Plc has announced an impressive growth in Profit Before Tax to N52 bn for the Full Year 2022. This was made known in the Bank's unaudited statement of account presented to the Nigerian Exchange (NGX) on Wednesday, 31 January 2023.
According to the regulatory filing, the bank grew Gross Earnings by 33.9% to N335.897 billion (from N250.774 billion in FY 2021) and Net Interest Income by 61.1% to N152.813 billion (from N94.877 billion in FY 2021) leading to a Profit After Tax of N47.163billion for FY 2022 (from N35.579billion in FY 2021).
Similarly, Total Assets for the Bank now stand at N3.999trillion (from N3.289trillion in FY 2021) and Deposit from Customers is now at N2.591trillion (from N2.024trillion in FY 2021).
Analysts posit that this is yet another strong showing for the tier-one bank having sustained impressive performance year-on-year even in the face of the headwinds in the economy. Despite growing its Gross Earnings at an impressive rate, the bank has managed to record one of the lowest Non-Performing Loans (NPL) ratios in the Nigerian banking industry, for instance.
Petition signatures to Emefiele over new naira hit 1653..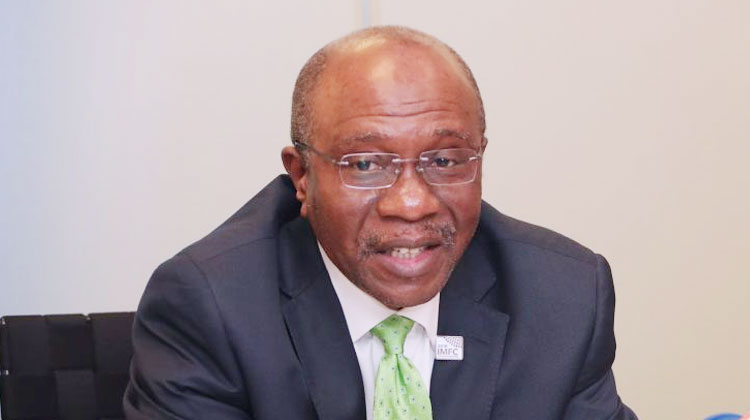 Petition signatures to Emefiele over new naira hit 1653
Following the crisis over the non-availability of the redesigned N100, N200, N500 and N1000, over 1653 Nigerians have petitioned the Central Bank Governor, Mr Godwin Emefiele, to end what they termed 'hardship' on the citizens.
The petition, hoisted on the global change website, change.org, which was started on Friday, garnered over 1653 signatures on Saturday.
As of the time of filing this report, many bank customers have yet to access the new notes as many automated teller machines are either not dispensing cash or completely shut down because of the crowd.
Protests have erupted over the situation in some parts of the country and some banks vandalised by hoodlums, demanding access to their money lodged in several accounts.
There have also been controversial videos showing bank officials sabotaging the process by hiding the new notes behind old ones in vaults.
The President, Major General Muhammadu Buhari (retd.), has requested seven days from Nigerians to fix the mess.
Part of the petition stated, "The recent shortage of physical cash in Nigeria has caused major untold hardship to Nigerians. People are spending hours in long lines at banks just to withdraw cash, and many are forced to rely more on digital transactions which tend to be unreliable due to poor bank networks.
POS operators also charge outrageous amounts; as much as N1000 for a N10,000 withdrawal. The Central Bank of Nigeria has stated that the shortage is temporary, but it is causing serious disruption to the daily lives of many Nigerians.
"We call on the government, stakeholders, law enforcement agencies and the CBN to take urgent action to address the cash shortage crisis in Nigeria. We demand that the CBN increase the distribution of physical cash to meet the demand, and also any POS operator found charging outrageous amounts for withdrawal should be arrested.''
Meanwhile, the National Association of Nigerian Students has expressed displeasure over the issue, noting that the process was not only ill-timed but also not well thought out.
Speaking to Sunday PUNCH during a telephone interview on Friday, National Vice President (External Affairs), Akinteye Afeez-Babatunde, said, "The whole situation is crazy. We are tired. Students are crying and complaining. They can't get cash. The leaders have confirmed to us that they don't care for the people. The policy is fine but the process to get it done is to the detriment of our own lives as Nigerians. Our day-to-day activities have been disrupted. Nigerians are suffering.'