Friends Reveal How The Marriage Between Ooni Ogunwusi and Olori Wuraola Crashed …How Oba Ogunwusi Targeted Wuraola's Wealth and Wide Contacts …Also Threatened Her With Charms, Claiming He Is Well Fortified…That Ooni Has A Tempestuous Character
Despite spirited attempts at denial, we can authoritatively reveal that the highly celebrated wedding between the Ooni of Ife, Oba Enitan Adeyeye Ogunwusi and Olori Wuraola Zynab has hit the rocks.
Friends close to the royal couple are of the firm belief that not even a huge mountain of cement would do to mould their ailing union as they have begun living separate lives.
Our sources have also confirmed that while Olori Wuraola Zynab Otiti is currently in far away Abuja, the nation's capital, the Ooni remains at home in Ile-Ife, and that the next time she will be heading to the ancient University town might be to ship her belongings out of the Palace.
We can confirm that the marriage has been shaky for a long time and that the admired royal spouses were putting up appearances, hoping that a miracle would provide some spark to revive their dying union.
Our sources said that their relationship took off on a false foundation from the get-go. We
were told that Oba Ogunwusi proposed to Wuraola 24 hours after they met. He reportedly told her that Ifa (The oracle ) had informed him that she was going to be his wife.
This frontal attack really shocked Wuraola, who at the time was enjoying her independent life as a high-flying society lady, but after much pressure, fell for him.
Now, her friends are claiming that they believe that Oba Ogunwusi, who needed a sizeable financial war chest in his battle to become Ooni of Ife, was actually targeting her wealth and wide contacts.
We also gathered that at that time and even afterwards, he constantly threatened her with charms, claiming that he is well fortified, and had therefore acquired powers both to do and undo. They also alleged that he has a tempestuous character and many times barely stopped short of beating her whenever arguments ensued between them.
We were told that one matter that always caused rifts in their home was her constant advice that the monarch clean up his act concerning his business dealings.
She had reportedly raised an alarm that too many of his business dealings had a lot of question marks hanging over them, and that it was high time he began to live aboveboard so as not to to drag the dignified office of the Ooni into disrepute. We gathered from a reliable source close to the couple that this often infuriated the Kabiyesi.
On their part, Palace sources said the rumpus that has caused this royal rumble is the allegation of infidelity leveled against Olori Wuraola. But the source also stressed further that how possible is it for a whole wife of the Ooni to engage her self in infidelity considering the many traditional beleives and rites that can not be altered? "Is it possible for a whole wife of the Ooni to cheat on her husband? when even she her self knows the implication, please they should look for something else to say because this one sided infidelity allegation cannot work" our palace source maintained.
As if that is not enough, she has also been accused of an amorous affair with Mr Tunde Ayeni, the former Skye Bank Chairman, who has his hands in several chunky business pies including Real Estate, Telecommunications and Power.
Our sources stated emphatically that these cases of infidelity are the major reasons for the problems in the royal household, and this is because Oba Adeyeye is not even serious with the marriage.
However, friends of the Olori have stoutly defended her against these allegations, branding them as attempts to rubbish her and tarnish her image.
A number of them who spoke with us told us that the Olori has been deeply hurt by the accusations of infidelity, revealing that though she has vowed not to say a word because of her commitment to protect the dignity of the Royal institution, she will be forced to open an earth-shaking can of worms if provoked further with such wild allegations.
A source close to the palace stated that childbearing was another issue that caused friction in the marriage. The Ooni kicked out his first wife, Adebisi Adebukola Bombata because they had no child. The couple was married for eight years (2008-2016) and his family believed that he needed to find someone who will bear him children which was how Wuraola came into the picture.
Now a year, and a few months down the line, Wuraola has still not become pregnant, and many are wondering what or who should be blamed?
Are we to blaim Olori Wuraola who just came into the picture, of The Ooni? This is now the question on the lips of many!
Again, her friends told us that this stories were just a smear campaign that is very far from the truth.
Speaking to NAIJ.com, an online medium today, Ooni Ogunwusi insisted that his marriage is still intact. His Press Secretary, Moses Olafari told us that the Palace will not respond to rumours of a separation
Via The Boss
2023 Ogwashi-Uku Carnival Holds 25th Dec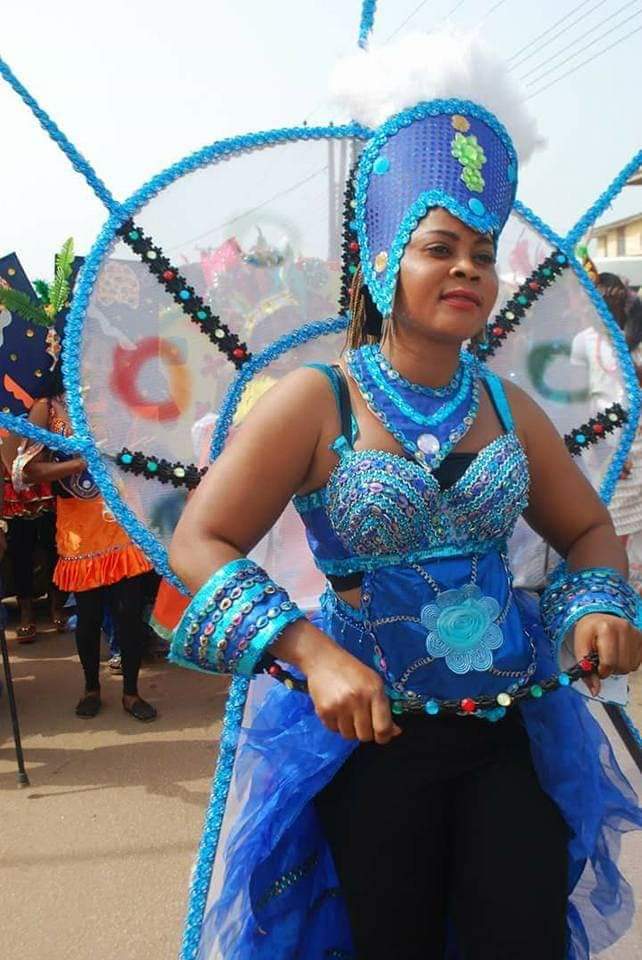 The Ogwashi-Uku Carnival, the biggest carnival in Delta state is set to hold its 13th anniversary carnival on the 25th December 2023.
The Founder/Chief Host of the Carnival, Anthonia Oguah disclosed this in a press statement on Thursday.
Ogwashi-Uku Carnival is a celebration of the rich cultural heritage of the Ogwashi-Uku people in Delta State, a period to merry, bond and reunite with loved ones from Nigeria and the diaspora.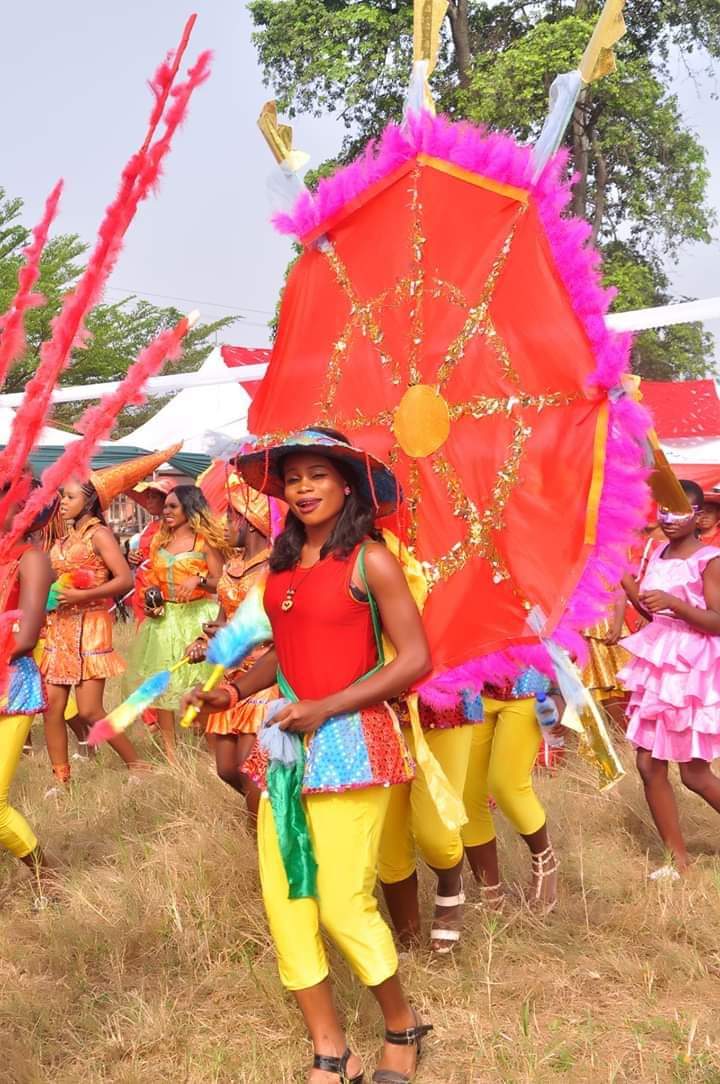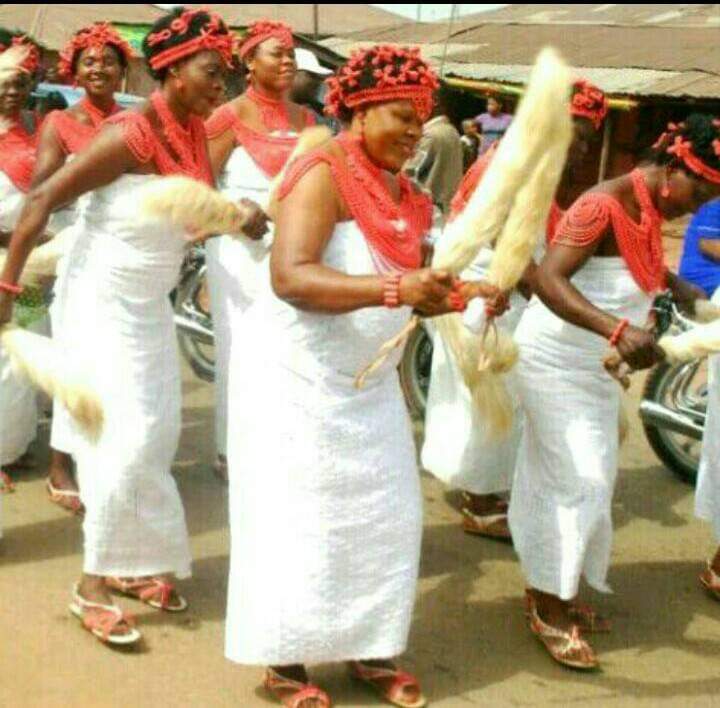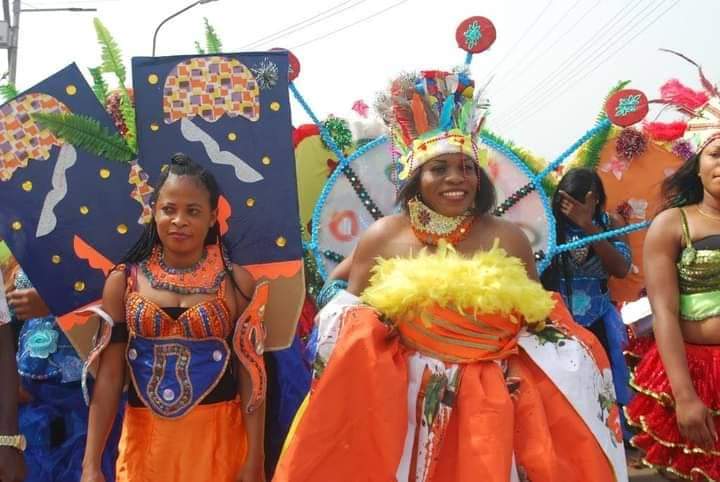 This season, the Carnival will feature road walk, Fashion Parade
Cultural Dance Troupes
Local Delicacies and lots more.
It is sponsored by Ogwashi-Uku Association USA Incorporated.
Oguah promised that this years carnival is going to be a special one with lots of varieties and great Ogwashi-Uku sons and daughters all over the world from far and near.
She said this year's event will surpass other previous carnivals because she and her team have really worked hard to put the carnival together, studying the past Ogwashi-Uku Carnivals they have held and have planned excellently well to put this year's event together.
"It's going to be something big and different,very interesting, exciting and entertaining with lots and lots of fun,fully packed," the statement said.
ONDEA Unveiled as Headline Sponsor For 2023 Lead Awards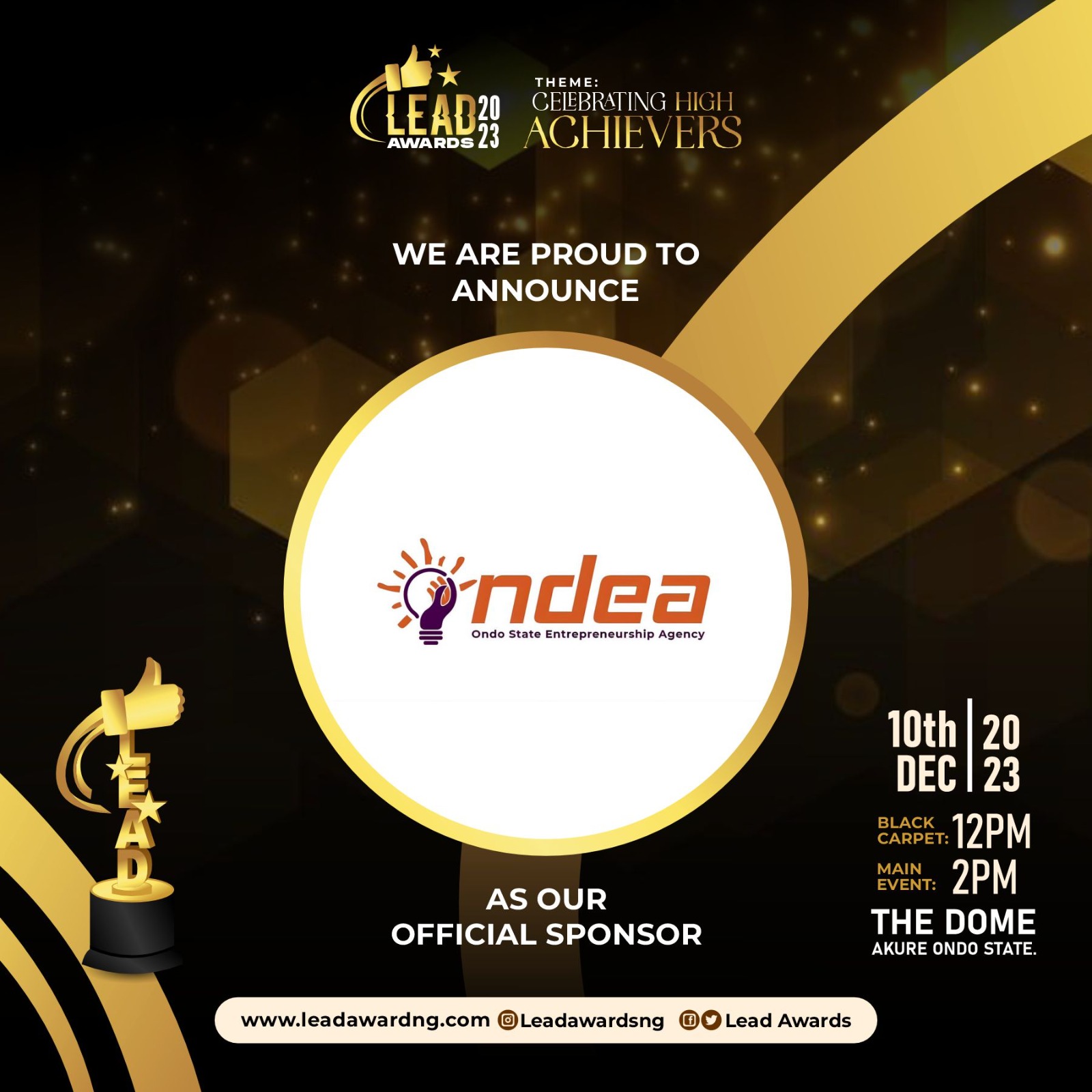 Project Lead Africa is thrilled to announce Ondo State Entrepreneurship Agency (ONDEA) as the official sponsor for the 2023 Leadership Excellence and Dignity Awards. According to the organizers, the 2023 Lead Awards ceremony promises to be bigger and better, with the support of leading organizations driving innovation and growth within and outside Ondo State.
In a press statement made available to journalists in Lagos, the Principal Consultant and Executive Director, Project Lead Africa, Mr. Abiola Alaba Peters said "We are glad of this collaboration, having Ondo State Entrepreneurship Agency (ONDEA) as our headline sponsor for this year, is such a honor, the aim is to inspire more these generations to keep doing more for our dear Sunshine state".
Also referred to as "Ondo State Most Prestigious" Leadership Excellence and Dignity Awards is an annual award ceremony that celebrates individuals and organizations that are proudly Ondo State indigenes.
Themed, 'Celebrating High Achievers", "the 2023 Lead Awards aims to unearth the giants of the Sunshine state that are yet to be celebrated" says the Project Director, Adebukola Oba, who also confirmed that the event will showcase a new wave of super creative and talented individuals, including organizations that are eager to take Ondo State to the next level.
On his part, the Special Adviser to the Ondo State Governor on Entrepreneurship Development, Dr. Summy Smart Francis (hc) stated that the ONDEA's decision to sponsor the 2023 Lead Awards was borne out of the desire to inform, educate and encourage creative's and other professionals, particularly young people in Ondo State.
Mr. Smart who is also the founder and President Africa's Young Entrepreneurs (A.Y.E) while thinking His Excellency, the Executive Governor of Ondo State, for providing the platform for young people to thrive in the state, express his enthusiasm to speak and interact with fellow compatriots at this year Lead Awards.
While Lead Awards aim to drive collaboration, foster partnerships, and provide a platform for quality leaders to share insights that can shape future generations, Ondo State Entrepreneurship Agency (ONDEA) which is an initiative of Akeredolu led administration, aimed at providing professional guidance to local entrepreneurs, empowers SMEs and MSMEs in Ondo State.
Associate sponsors for the 2023 Lead Awards include Dejavu Hotels, AutoProbe, Shaunze Royal and Aristo Games & Bristrol among others.
EFCC ARRAIGNS COUPLE FOR ALLEGED N2.7BN FRAUD IN LAGOS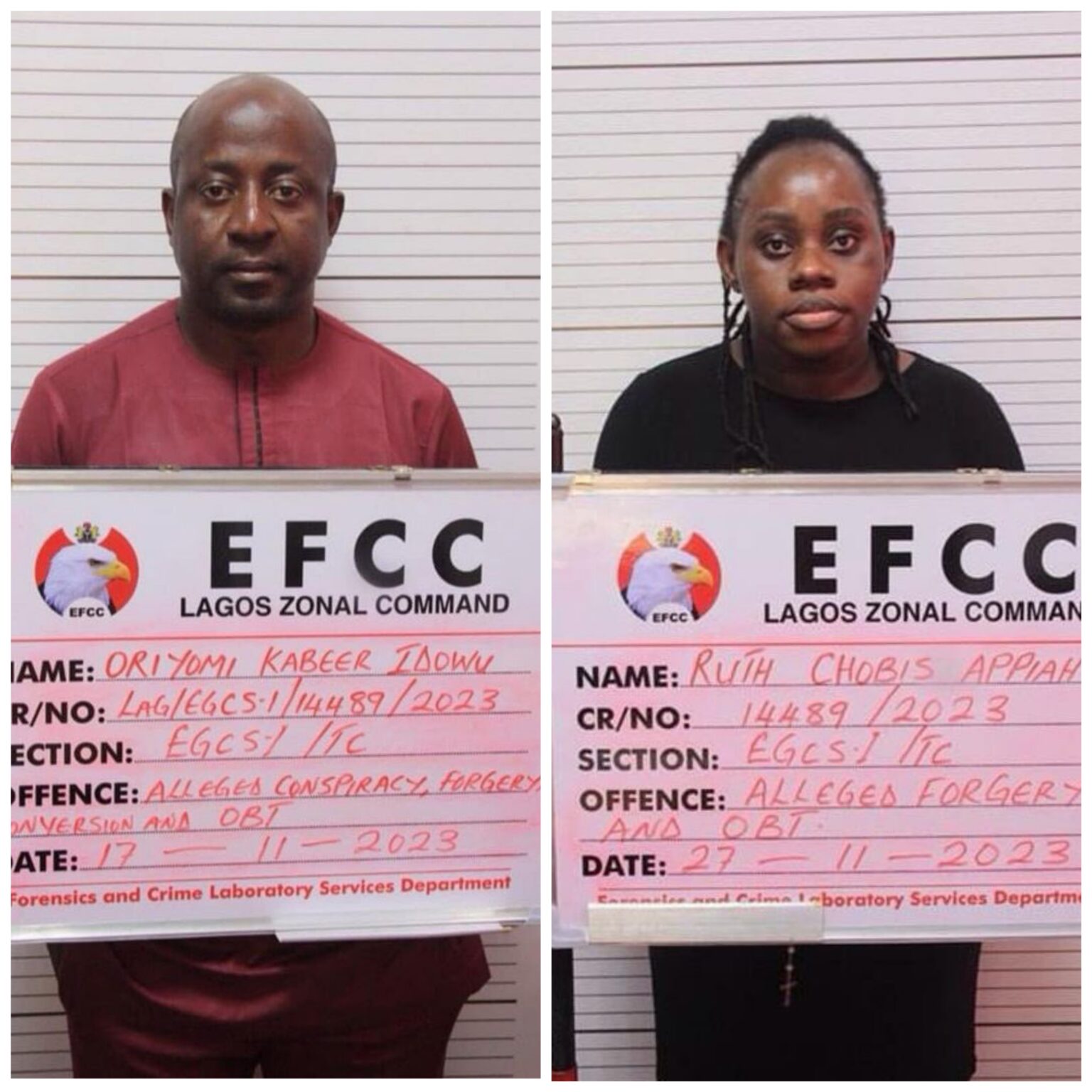 The Economic and Financial Crimes Commission, EFCC, on Tuesday 28 November arraigned a couple, Oriyomi Idowu and Ruth Idowu, before Justice Mojisola Dada of the Special Offences Court sitting in Ikeja, Lagos on 20-count charges bordering on obtaining money by false pretence, money laundering, stealing, retention of stolen property, and forgery to the tune of N2,757,188,000.00 only.
The couple were arraigned alongside Food Commodity Processing Enterprise, Bonway Food Processing Company Limited, Samee Idowu Company Limited and Farmex Integrated Companies Limited, which all belong to Ruth Idowu.
One of the counts reads: "Ruth Sameeha Idowu, aka Loiry Ventures, Oriyomi Kabeer Idowu, aka Yocli Ventures, Food Commodity Processing Enterprise, Bonway Food Processing Company Ltd, Samee Idowu Company Limited, Farmex Integrated Companies Limited, sometime in 2023 in Lagos, within the jurisdiction of this Honourable court, converted the sum of N10,000,000 to purchase a GLK Benz, purchase sum derived from converting the sum of N500,000,000 belonging to Creditpro Business Support Services with the aim of disguising the illegal origin of the funds."
Another count reads: "Ruth Sameeha Idowu, aka Loiry Ventures, Oriyomi Kabeer Idowu, aka Yocli Ventures, Food Commodity Processing Enterprise, Bonway Food Processing Company Ltd., Samee Idowu Company Limited, Farmex Integrated Companies Limited, sometime in 2023 in Lagos, within the jurisdiction of this Honourable court, dishonestly retained the sum of N936,619,876 in your UBA bank account, property of Creditpro Business Support services knowing same to be funds fraudulently obtained from Creditpro Business Support Services."
The defendants pleaded "not guilty" to the charges when they were read to  them.
In view of their pleas, prosecution counsel, Bilikisu Buhari, prayed the court for a trial date and the remand of the defendants  at a Correctional Facility.
Counsel to the first defendant, G. Onwubuya, informed the court of the bail application of his client, which had yet to be served on the prosecution.
He prayed the court to remand the defendants in the EFCC custody and also sought a short adjournment for the hearing and determination of the bail application.
In her objection, Buhari informed the court that the holding facility of the EFCC was already overstretched.
She also told the court that the appropriate place, following arraignment, was a Correctional Centre.
The Judge held that there was no bail application before the court for the second defendant, whose counsel, J.J. Ogunyemi, had yet to file.
Consequently, Justice Dada adjourned the matter till December 15, 2023 and ordered that the defendants be remanded at the Correctional Centre "pending hearing and determination of their bail applications".