Emeka Ihedioha, Rochas Okorocha Disgraced at New Yam Festival…… + Okorocha is an embarrassment to democracy- Prof. Viola Onwuliri
Irresponsible, demeaning, distasteful and lawless are words that best describe the show of shame following the needless altercation between Imo State Governor, Rochas Okorocha and Deputy House Speaker, Chief Emeka Ihedioha, at the Iriji Mbaise New Yam Festival, over the weekend. So bad was the situation that President Goodluck Jonathan, who was represented at the event by Foreign Affairs Minister, Prof. Viola Onwuliri, described Okorocha as an embarrassment to democracy and a disaster waiting to happen! Okorocha countered that Imo people have rejected Jonathan and the ruling Peoples Democratic Party (PDP) because they are worse than the Ebola virus. The Mbaise nation was apparently angry that Okorocha engaged Ihedioha – a son of the soil – in their home turf. The ensuing pandemonium saw Okorocha's microphone switched off, as people jeered the governor while he spoke. This, to say the least was embarrassing and disgraceful. It is an unbelievable shame that underscores more the culture of intolerance that has crept into the public space. Honestly, the people of Imo State deserve better!
The willful transformation of the 2014 Yam Festival into a political rally of sorts with the governor and the Deputy House Speaker, fighting for supremacy is shameful and unacceptable. One of the hallmarks of political maturity is civility and tolerance. By this unjustified expression of intolerance and bad manners, Okorocha and Ihedioha have brought Mbaise people, Imo State and the entire nation into disrepute, going by their cavalier showmanship, intemperate feistiness and reprehensible waywardness that characterized their utterances at what was supposed to be a cultural jamboree. This was a great disservice to efforts at rebranding Nigeria. Whatever might have informed the torrid exchanges, the actions of the two men; who by virtue of their authority positions and power are supposed to exercise restraint, was a mockery of the admonition that two wrongs don't make a right.
The shoddy manner, in which the event organizers handled matters, leaves much to be desired even as there was no love lost between Okorocha and the Mbaise nation. Receiving the governor to Mbaise, Ihedioha fired the first salvo, pointedly telling Okorocha that he (Okorocha) would as a matter of necessity hand over to him in 2015, noting that the governor's exit was not negotiable. Ihedioha also held the governor to task on what he described as "lack of state government presence in Mbaise." According to Ihedioha, "the major projects in Mbaise are those executed by the federal government. In the few areas credited to the state government, we only see projects that are very poorly executed…It is evident that the governor has run out of ideas, so as a matter of expediency, it is expected that he would hand over the reins in 2015 so we can help out."
Responding, a visibly angry Okorocha said: "the green cap (referring to Ihedioha's trademark cap) will not make anybody governor of Imo State and as a matter of fact, there is nobody in the Imo State Peoples Democratic Party (PDP) who is my match in an electoral contest. My three years in office is more productive than the 12 years spent in the state by the PDP. Imo people have rejected PDP because PDP is worse than the Ebola virus." As he continued his tirade, the microphone was switched off; and went dead again when he said he had laid the foundation for a campus of the Imo State University to be sited in Aboh Mbaise/Ngor Okpala federal constituency. The crowd booed and jeered dismissing the university as a political gimmick informed by expediency.
The brigandage and confusion degenerated into a free for all between Okorocha's supporters and those of Ihedioha, but security agents on ground stepped in and whisked the governor away to safety. While many believed Okorocha fled the event long before the breaking of kola nuts and the address of the president, his supporters said he left for another assignment.
From Ihedioha's perspective, the palpable perception of leadership failure and the deficit in delivery of public goods to Imo people by the Okorocha administration might have culminated in a loss of faith in the governor. But the event was not the appropriate forum for Imo people to wash their proverbial dirty lining in public. Rather, there was no better time than the New Yam festival to rediscover those binding ethos of the Mbaise nation as an integral part of Imo State. The brigandage therefore, amounted to a mindless circumvention of the community spirit and essence of the festival. Trading invectives and casting banal aspersions on each other, at an event that is supposed to showcase those values that define Mbaise nation and Imo State in general, was most inauspicious and must never again be contemplated or tolerated.
It bears restating that what played out could be a prelude to "do-or-die" elections in 2015; especially as the blame game has continued. Professor Onwuliri told journalists after the event that Okorocha was not interested in the festival but just came to create confusion and derail the event. She said: "Since Okorocha assumed office in 2011, he has never attended the Iriji Mbaise until this one that precedes the election year. This is not the ground for venting personal animosities. He even left before the actual ceremony began. He just brought trouble to the event and this is an embarrassment to the state and its people. I am positive that by 2015, we will all have a chance to redress this anomaly."
Ihedioha, reacting to an Imo state government statement, asking him to apologize to the governor for the embarrassment and disgrace at the event, instead asked Okorocha to apologize to the Mbaise people for defiling their custom and tradition. "The deputy speaker and other Mbaise leaders believed that it was the governor who actually owes the Mbaise people an apology for disrupting the event after coming late in his characteristic manner and defiling the treasured cultural values and tradition of Iri Iji Mbaise," a statement by Chibuike Onyeukwu issued on behalf of the deputy speaker said.
Ihedioha discounted as a blatant lie, the claim by Imo state government that he did not welcome the governor to the event, noting that though Okorocha had ulterior motives for attending the festival after spurning invitations in the past three years, he still gave him the courtesy of welcoming him as chief guest of honor. The statement clarified: "It is on record that the deputy speaker did not only welcome Okorocha to the event but also enjoined him to accept the kolanut offered to him as chief guest of honor. Ihedioha said Okorocha's recourse to attacking him simply confirms the fact that "the governor holds him (Ihedioha) in trepidation and is at a loss as to how to address his growing popularity and acceptance among the Imo people vis-a-vis his (Okorocha's) fast declining rating among the people."
While the point is to be made that there is enough blame to go around, it can only be to the utter shame and ridicule of Mbaise nation and Imo State as a people unable to get their act together. Apart from underlining the low quality of leadership in Imo today, it simply reinforces the cynicism of outsiders about Imo citizens who have largely become a band of docile and complacent people, who concur in the despoliation of their land by their passive indifference and cold complicity in the face of reckless, arbitrary and criminal dissipation of their commonwealth by corrupt, inept, clueless and lawless leadership. Imo State should not be embroiled in such destructive, distractive, unhealthy and volatile disputations rooted in ego-offensive personality cults, the type that is setting other states on fire and creating cleavages and tension. A man's public comportment after all, is a reflection of his character.
– Huhuonline
Union Bank, WACOT Rice Kick Off Financial Inclusion Drive for Smallholder Farmers in Kebbi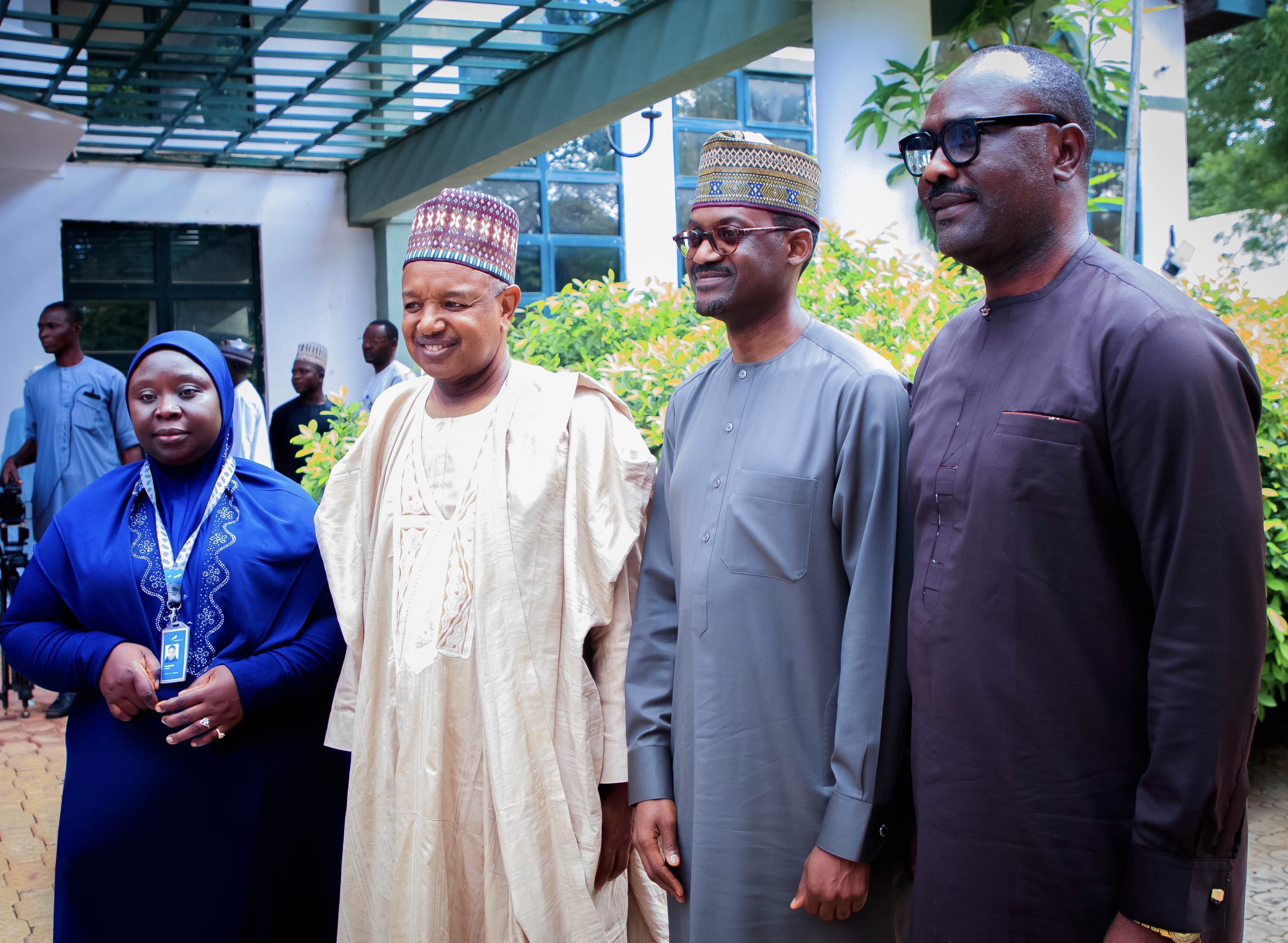 As part of Union Bank's commitment to driving financial inclusion in Nigeria, the Bank has partnered with WACOT Rice Limited – a rice processing company, to financially include 6,000 local farmers including youth and women in Kebbi State.
The Kebbi Financial Inclusion Drive (KFID) which will cover four Local Government Areas – Argungu, Augie, Suru, and Dandi – is a critical part of WACOT's Argungu Outgrower Expansion Project funded by United States Agency for International Development (USAID) West Africa Trade Hub. This program is set to resolve the overwhelming financial inclusion deficit within rural communities in Kebbi.
The financial inclusion initiative is being implemented with technical support from National Identity Management Commission (NIMC), to help the farmers acquire the relevant documentation and identification required to open bank accounts.
Union Bank will facilitate account opening and expand its agency banking network to cover the areas while supporting its agents on ground with digital banking solutions to enable seamless transacting and account management.
Farouk Gumel, Chairman WACOT and Board Chair, Union Bank was on ground in Kebbi State to kick-off the drive and paid a visit to the Kebbi state Governor, Senator Abubakar Atiku Bagudu to discuss expanding the programme state-wide.
In his recent keynote address at the recently concluded and  Chartered Institute of Bankers of Nigeria (CIBN) Conference, Mr. Gumel said:
 "As we work towards achieving financial inclusion to reach the unbanked, we must commit the same resources and investments to rural-local customers as we have done to urban-global clients to help create the growth that will lift us all to collective prosperity."
WACOT Rice is a subsidiary of TGI Group. TGI Group, through another of its subsidiary Titan Trust Bank, recently acquired Union Bank in a landmark transaction which was announced in 2021.
FIRSTBANK PARTNERS VERVE INTERNATIONAL, MAKES CUSTOMERS MILLIONAIRES IN THE FIRSTBANK VERVE CARD PROMO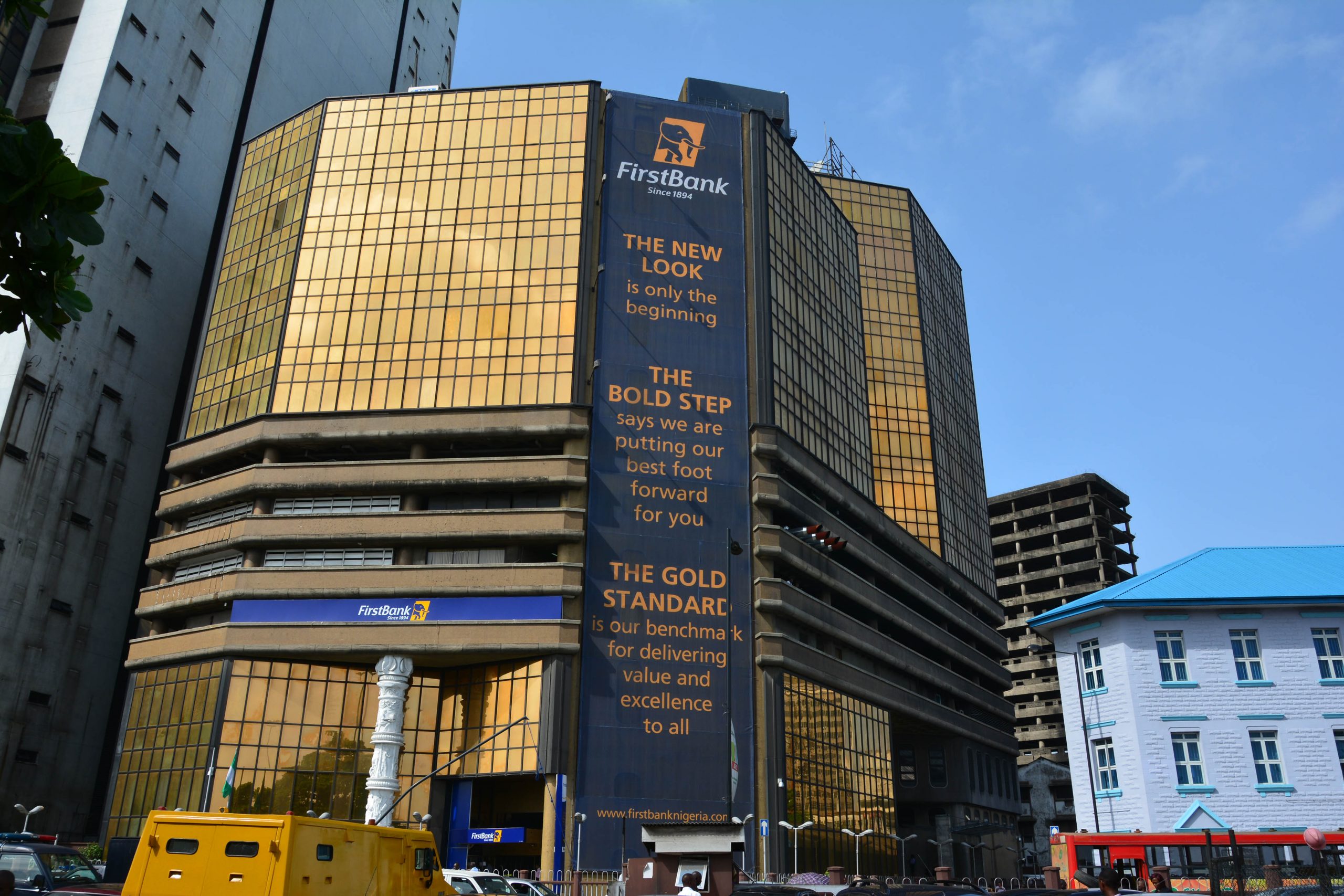 In partnership with FirstBank – Nigeria's premier and leading financial inclusion services provider – Verve International, Africa's leading payment technology and card business, has launched its third National Consumer promo designed to reward users of FirstBank verve card with exciting gifts and cash prizes to appreciate their patronage and use of the card to carry-out their electronic banking transactions.
The ongoing 2-month promo will end on 30 October 2022 as 20 customers (10 customers per month) with the highest transaction count during the promo will be made millionaires, winning the sum of N1 million each. Also, N20,000 will be won by 25 customers monthly.
On the other hand, 2620 FirstBank verve cardholders that double their transactions every week, stand a chance to enjoy 10% cashback capped at N2,000 per customer.
Speaking on the promo Chuma Ezirim, Group Executive, e-Business & Retail Products, FirstBank said "we appreciate our partnership with Verve Card through the years; a partnership of empowerment and opportunities which include growing the economy, supporting new businesses and preventing unemployment. FirstBank verve card holders are encouraged to keep using their cards as it is a card offering that promotes safe, convenient and rewarding digital banking experience with 20 customers standing a chance to be millionaires at the end of the promo."
Verve card is a secure debit card that allows cardholders to conveniently meet their daily financial needs such as payment for goods and services, airtime recharge, bill payments, funds transfer, etc. Verve card is accepted across all ATMs, POS, Web and Mobile Platforms in Nigeria.
The promo is also opened to new verve cardholders as non-verve cardholders are encouraged to visit the nearest FirstBank branch today to pick up a Verve card and start getting rewarded!
Only recently, FirstBank – in partnership with Verve – rewarded over 2601 FirstBank verve cardholders with various prizes; including N20,000 cash prize, N10,000 cash prize, N10,000 worth of airtime; power generating sets, refrigerator, cooking gas, smart TV and the grand prize of a brand-new car to a lucky winner.
Federal Government Orders University Vice-Chancellors To Reopen Schools, Begin Lectures Amid 7 Months Lecturers' Strike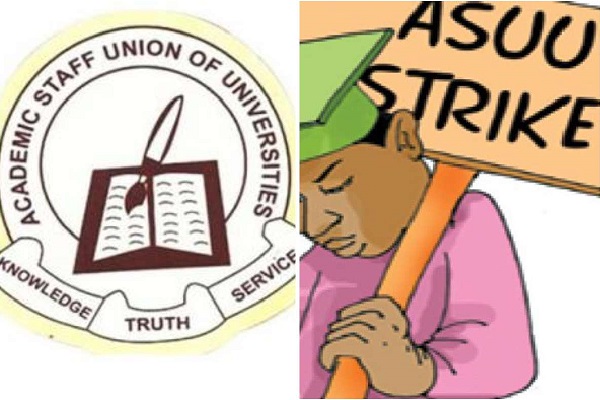 The government issued the directive through the National Universities Commission (NUC), and a letter signed by its Director, Finance and Accounts, Sam Onazi, on behalf of the Executive Secretary of the commission, Professor Abubakar Rasheed.
The Nigerian government has directed vice-chancellors to re-open universities and allow students to resume lectures immediately.
The government issued the directive through the National Universities Commission (NUC), and a letter signed by its Director, Finance and Accounts, Sam Onazi, on behalf of the Executive Secretary of the commission, Professor Abubakar Rasheed.
The letter which The PUNCH obtained on Monday, was reportedly addressed to all vice-chancellors; Pro-Chancellors and chairmen of governing councils of federal universities.
"Ensure that ASUU members immediately resume/commence lectures; Restore the daily activities and routines of the various University campuses," the letter partly reads.
We had reported that the National Industrial Court of Nigeria (NICN), on Wednesday, September 21, 2022, ordered the Academic Staff Union of Universities (ASUU) to call off its ongoing nationwide strike.
It reported that the umbrella body of the lecturers in public universities had declared a warning strike on February 14, to force the Nigerian Government to implement agreements it earlier signed with the union.
The agreement stipulated how university education would be funded for better improvement.
The strike has since rolled over and is now in its seventh month following the government's failure to implement all the agreements.
Several meetings between ASUU and the Federal Government have ended in a deadlock.
Consequently, the Federal Government went to court to challenge the strike.
The government through its counsel, James Igwe, prayed the court for an interlocutory injunction restraining ASUU from taking further steps as regards the strike, pending the determination of the substantive suit.