HOW CONTROVERSIAL BILLIONAIRE, JIMOH IBRAHIM OUTSMARTS, HUMILIATES SIERRA LEONIAN LOVER…… -Sacks Her For Being "Disloyal" To Him
Controversial moneybag Dr. Jimoh Ibrahim will never cease to amaze and amuse. While workers in his dwindling conglomerate, especially those  in his three media companies, wallow in poverty due to several months salaries being owed, the self-styled Mr. Turnaround gathered a few politicians from Ondo state to Obafemi Awolowo University in Ile-Ife, to teach them about turnaround and job creation in Ondo state. The man from Igbotako is hoping to succeed Mimiko come 2016. But not a few in his Team JI had a silent laugh, wondering how a man who has run virtually all his companies aground and who owes salaries and evades taxes would
be postulating on turning Ondo State round.
Equally intriguing is his recent decision to install biometric monitors at Global Fleet Oil and Gas and National Mirror, for staff to clock in and out, when both companies are haemorrhaging badly due to bad management and inconsistency of vision.
But by far the most rib-cracking of Barrister Ibrahim's penchant for the unusual was how he outsmarted and humuliated Pat, s Sierra Leonian beautiful mother of two, who until last month, played two roles to the maverick billionaire – working as an executive assistant of some sort and, perhaps more importantly, attending to the billionaire's nether region. She, reportedly, did this to satisfaction both at the VGC hotel office of the billionaire and in London, whenever she traveled with him. Pat used to be married, while
living in the United Kingdom, but she accepted the undefined job offer from Ibrahim after her marriage crashed.
However, Pat soon realised she couldn't monopolise her loverboy boss. Almost every female CEO or top manager or just about any female staff is in competition for the GMD's time, pocket and zipper. But by far, her main competitor was Seun, the voluptuous mother of two who managed the hotel for Ibrahim. Sources disclosed to us that Seun was desperate to have her boss to herself, especially, after convincing him to dump his sprawling energy house office for a smaller, slaughter slab office within the hotel. And so, when the heat became too much, Pat took a walk without following a proper resignation procedure, and neither did she inform her bossman. She kept out of sight until early this week, when she resurfaced, announcing her arrival with irresistable catwalks, titillating make-up and dress.
The Sierra Leonian bombshell must have heard that the hitherto influential Seun had, last week, been booted out of office on the flimsiest of excuses. In her stead now is one Funke, who was a secretary in Air Nigeria at a time, but who, now is now tending to Ibrahim's needs as his executive secretary. Thinking that it was her time to shine, Pat then resurfaced with entreaties to her boss-man. She convinced him that she is Ebola-free and that she was back and better, all for Ibrahim's every conceivable needs.
Ever tactful with the highest degree of sly, Ibrahim, reportedly, took her in for a private session and after several hours of 'reunion', he asked the Sierra-Leonian woman to resume the next day with a typed letter of apology for absconding, so that her file could be reopened properly.
Sensing no danger, Pat reportedly returned the next morning with a duly signed letter of apology, where she promised to be of good behaviour henceforth. Satisfied that the lady had bit the bullet with the apology letter, Ibrahim now called several of the staff and nearly everybody around to his office, after asking Pat to excuse him for a while. Feeling cool with himself that another of his conquests would soon be dragged in the mud, Ibrahim read out the apology letter to them, laughed raucously and decreed that Pat is disloyal for abandoning her work and deserves not to be in his conglomerate. He then summoned the poor Sierra Leonian back into the office, fuming with fury, and tongue-lashed her out of his presence and premises.
As the staff of the hotel awaits the new substantive General Manager for the hotel, not a few is aware that with seven GMs in the last three years, mostly female and all being disgraced out one-by-one, that office is jinxed.
The Elites Nigeria
Oando Clean Energy, Cross River State, Sign MoU on Renewable Energy Infrastructure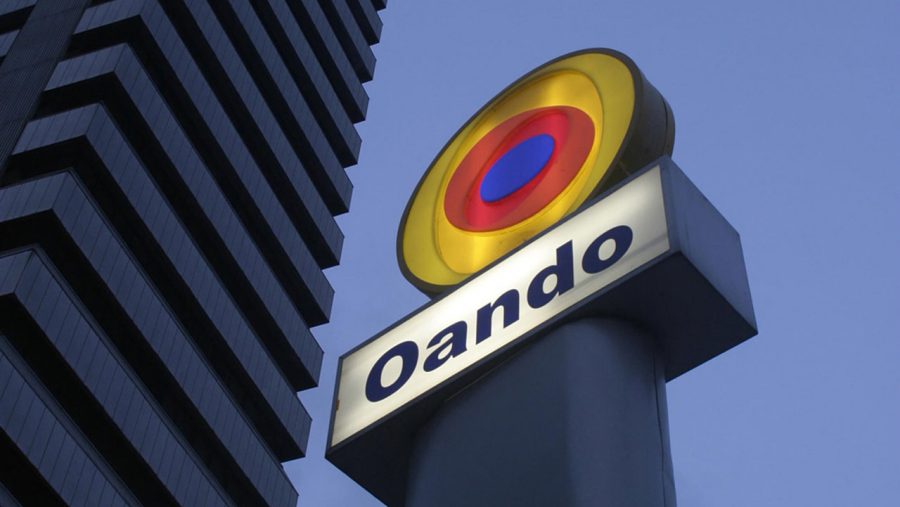 Oando Clean Energy (OCEL),  the renewable energy business subsidiary of Oando Energy Resources and the Cross River State Government have  signed a memorandum of understanding (MoU) for the rollout of electric vehicles for mass transportation within the state at the ongoing 28th edition Conference of the Parties (COP28) in Dubai, United Arab Emirates (UAE).
The move in setting up an electric vehicle (EV) assembly plant, is expected to create jobs for local indigenes as well as build a 100MW wind plant for power generation.
Representing the Governor of Cross River State, Bassey Otu at the MoU signing was the state's Commissioner for Special Duties, Oden Ewa, saying the landmark agreement marked a significant step forward in the state's journey toward a cleaner and more sustainable future. He said: "The MoU paves the way for the transitioning of our mass transit system to cleaner and less expensive fuels while also allowing for the use of our natural resource, wind, to provide electrification for our people.
"I commend Oando Clean Energy for their innovative solutions that address the impact of climate change in Nigeria and her citizens."
According to Oando , it said,  as  a company, it has committed to ensuring that this journey to a cleaner and more sustainable energy future is as seamless and as easy as possible.
"This is by putting our confidence in, not only the technology but the partnership and ensuring that the Cross River State government and her people reap the benefits of generating power from sustainable sources". The statement read.
Oando's Clean Energy's scope spans the entire 35 states of the federation and the federal capital, promising to create a cleaner, more viable energy ecosystem for Nigeria and the  people of Cross River.
In attendance at the side event were amongst others, Minister of Niger Delta Affairs, Abubakar Momoh;  Minister of the Environment, Abbas Balarabe;  Minister of State for Environment, Dr. Kunle Salako; Commissioner for Special Duties, Cross River State, Mr. Oden Ewa, among others.
House Of Representatives Issues Warrant Of Arrest On Central Bank Governor, Cardoso, Accountant-General, 17 Others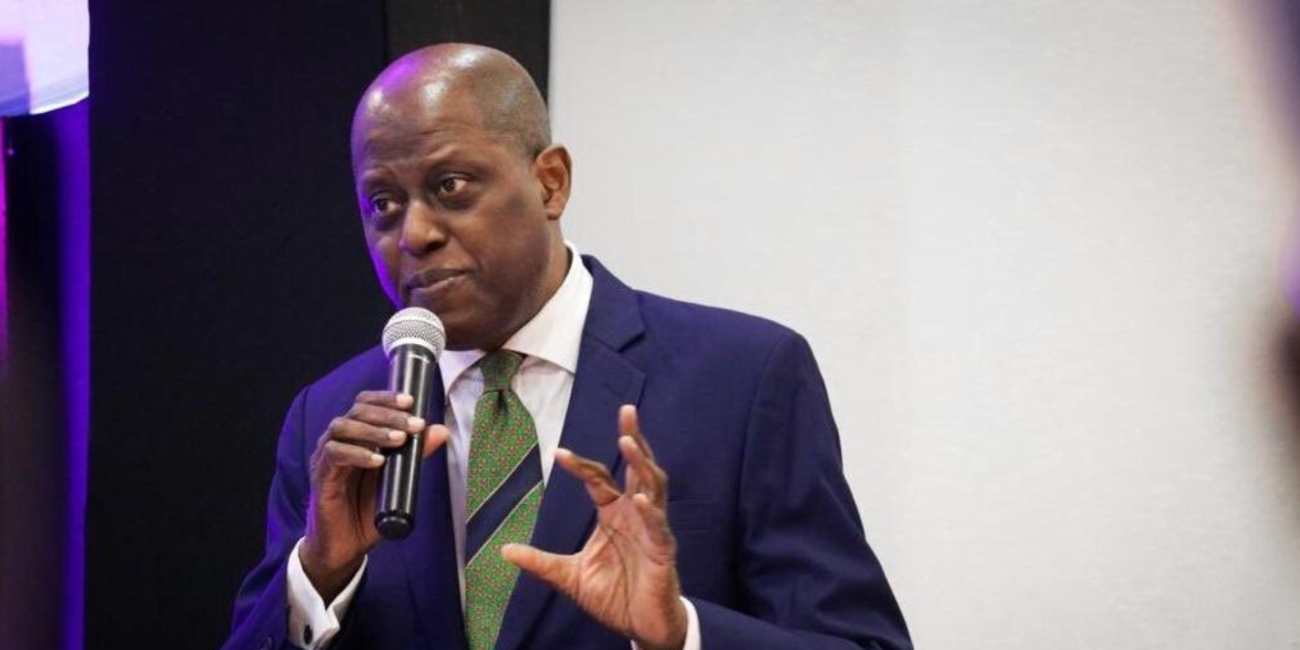 The House of Representatives' Committee on Public Petitions has asked for a warrant of arrest to be issued on the Governor of the Central Bank of Nigeria (CBN), Olayemi Cardoso, the Accountant-General of the Federation (AGF), Oluwatoyin Madein, and 17 others over refusal to appear before it to answer questions on their operations.
It was gathered that the issuance of the arrest warrant was sequel to the adoption of a motion moved by Fred Agbedi, representing Ekeremo/Sagbama Federal Constituency of Bayelsa State on the platform of the Peoples Democratic Party (PDP) at the committee's hearing on Tuesday.
Agbedi, while moving the motion, said that the arrest warrant had become imperative following the attitude of the invitees, adding that the parliament worked with time and the CEOs had been invited four times but failed to respond to the invitations.
Agbedi said that the CBN Governor, the AGF and the rest of the invitees should be brought to appear before the committee by the Inspector General of Police through a warrant of arrest after due diligence by the House Speaker, Rep Tajudeen Abbas.
The Chairman of the Committee, Micheal Irom (APC-Cross River), in his ruling said that the Inspector-General of Police should ensure the invitees were brought before the committee on December 14.
It was gathered that the petitioner, Fidelis Uzowanem, had earlier said that the petition was anchored on the Nigeria Extractive Industries Transparency Initiative (NEITI) 2021 report.
Irom said, "We took up the challenge to examine the report and discovered that what NEITI put together as a report is only consolidation of fraud that has been going on in the oil and gas industry.
"It dates back to 2016 because we have been following and we put up a petition to this committee to examine what has happened.
"The 2024 budget of 27.5 trillion that has been proposed can be confidently funded from the recoverable amount that we identified in the NEITI report.
"It is basically a concealment of illegal transactions that took place in NNPCL; they have been in a sink with some oil companies where some companies that did not produce crude were paid cash core, an amount paid for crude oil production."
FCTA uncovers illegal oil refining warehouse in Abuja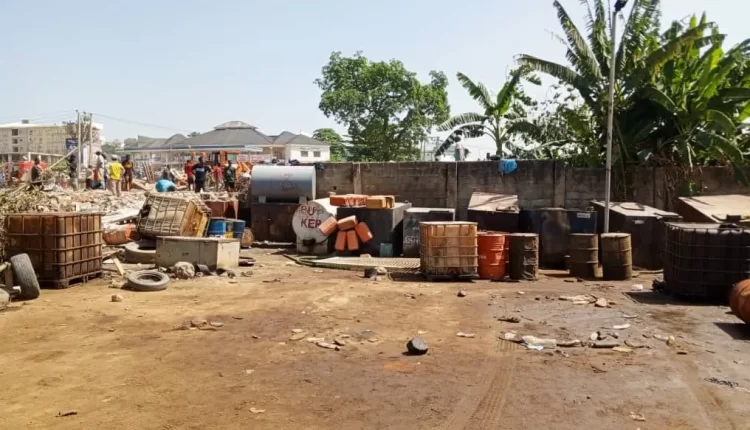 In continuation of the city cleaning exercise, Authorities of the Federal Capital Territory Administration (FCTA) with operatives of security personnel have uncovered an illegal oil refining warehouse in Mabushi, opposite Mobile filling station on Ahmadu Bello way in Abuja.
The Director, Department of Development Control, FCTA, Mukhtar Galadima after the operation on Thursday, said the illegal refining site was discovered during the continuation of the city cleaning exercise.
According to him, about three to four plot of lands designated for commercial purposes have been converted to an area where oil and diesel are being adulterated and circulated to other parts of the city.
Galadima explained that the city sanitation task force will look into the provision of the law and make necessary recommendations to the FCT Administration for further actions on the plots used for the activity.
He said there was no arrest but the items used in carrying out the illegal refining have been impounded.
Galadima said, "During the continuation of our city sanitation exercise in Mabushi opposite Mobile filling station on Ahmadu way, we discovered an illegal refining site where oil and diesel are being adulterated, we have done the needful by moving the items to Nigerian Security and Civil Defence Corps.
"From what we have seen so far, about three or four pilot of lands designated for commercial purposes have been converted to unapproved activities, which we believe the owners are fully aware, there will be consequences.
"We are going to look at the provision of the law and make necessary recommendations to the FCT Administration"
He said the administration will continue to go tough on activities being carried out without government approval,  especially revocation of the titles.
Collaborating, Head, operations FCT Directorate of Road Traffic Service (DRTS), Deborah Osho said the city management team during the exercise also discovered that most of the areas in the Nation's capital have been converted to illegal car mart and motor parks.
She disclosed that fifteen vehicles have so far been impounded since the operation commenced about two days.