HOW CONTROVERSIAL BILLIONAIRE, JIMOH IBRAHIM OUTSMARTS, HUMILIATES SIERRA LEONIAN LOVER…… -Sacks Her For Being "Disloyal" To Him
Controversial moneybag Dr. Jimoh Ibrahim will never cease to amaze and amuse. While workers in his dwindling conglomerate, especially those  in his three media companies, wallow in poverty due to several months salaries being owed, the self-styled Mr. Turnaround gathered a few politicians from Ondo state to Obafemi Awolowo University in Ile-Ife, to teach them about turnaround and job creation in Ondo state. The man from Igbotako is hoping to succeed Mimiko come 2016. But not a few in his Team JI had a silent laugh, wondering how a man who has run virtually all his companies aground and who owes salaries and evades taxes would
be postulating on turning Ondo State round.
Equally intriguing is his recent decision to install biometric monitors at Global Fleet Oil and Gas and National Mirror, for staff to clock in and out, when both companies are haemorrhaging badly due to bad management and inconsistency of vision.
But by far the most rib-cracking of Barrister Ibrahim's penchant for the unusual was how he outsmarted and humuliated Pat, s Sierra Leonian beautiful mother of two, who until last month, played two roles to the maverick billionaire – working as an executive assistant of some sort and, perhaps more importantly, attending to the billionaire's nether region. She, reportedly, did this to satisfaction both at the VGC hotel office of the billionaire and in London, whenever she traveled with him. Pat used to be married, while
living in the United Kingdom, but she accepted the undefined job offer from Ibrahim after her marriage crashed.
However, Pat soon realised she couldn't monopolise her loverboy boss. Almost every female CEO or top manager or just about any female staff is in competition for the GMD's time, pocket and zipper. But by far, her main competitor was Seun, the voluptuous mother of two who managed the hotel for Ibrahim. Sources disclosed to us that Seun was desperate to have her boss to herself, especially, after convincing him to dump his sprawling energy house office for a smaller, slaughter slab office within the hotel. And so, when the heat became too much, Pat took a walk without following a proper resignation procedure, and neither did she inform her bossman. She kept out of sight until early this week, when she resurfaced, announcing her arrival with irresistable catwalks, titillating make-up and dress.
The Sierra Leonian bombshell must have heard that the hitherto influential Seun had, last week, been booted out of office on the flimsiest of excuses. In her stead now is one Funke, who was a secretary in Air Nigeria at a time, but who, now is now tending to Ibrahim's needs as his executive secretary. Thinking that it was her time to shine, Pat then resurfaced with entreaties to her boss-man. She convinced him that she is Ebola-free and that she was back and better, all for Ibrahim's every conceivable needs.
Ever tactful with the highest degree of sly, Ibrahim, reportedly, took her in for a private session and after several hours of 'reunion', he asked the Sierra-Leonian woman to resume the next day with a typed letter of apology for absconding, so that her file could be reopened properly.
Sensing no danger, Pat reportedly returned the next morning with a duly signed letter of apology, where she promised to be of good behaviour henceforth. Satisfied that the lady had bit the bullet with the apology letter, Ibrahim now called several of the staff and nearly everybody around to his office, after asking Pat to excuse him for a while. Feeling cool with himself that another of his conquests would soon be dragged in the mud, Ibrahim read out the apology letter to them, laughed raucously and decreed that Pat is disloyal for abandoning her work and deserves not to be in his conglomerate. He then summoned the poor Sierra Leonian back into the office, fuming with fury, and tongue-lashed her out of his presence and premises.
As the staff of the hotel awaits the new substantive General Manager for the hotel, not a few is aware that with seven GMs in the last three years, mostly female and all being disgraced out one-by-one, that office is jinxed.
The Elites Nigeria
Controversial Sterling Bank caught in the act! CBN sanctions, parades officials for hoarding new naira notes [VIDEO]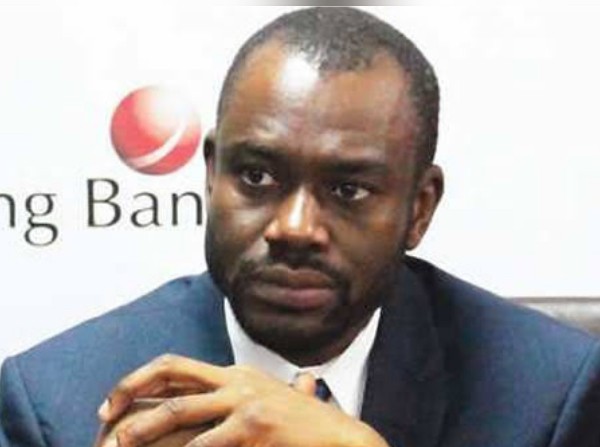 Officials of the Central Bank of Nigeria (CBN) have discovered N6 million of the new naira notes hoarded in Sterling Bank Plc, Ado Ekiti branch on Bank Road, Ado Ekiti in Ekiti State, having received the funds for over two weeks, THE WITNESS reports.
In a trending video on social media, seen by THE WITNESS, a man who identified himself as Oluwole Owoeye, a deputy director of CBN, while monitoring the distribution of the new naira notes in the state, was seen questioning the bank officials as to why they have not uploaded the funds into their Automated Teller Machines, (ATMs), despite having six of the machines in place.
The CBN director also announced a fine of N1 million for each day the fund was in the bank's custody.
The CBN official said, "I am currently at Sterling Bank, on Bank Road as part of the new naira notes monitoring compliance with the guidelines by CBN. They have N6 million, which they collected from the bank for almost two weeks, they have not disbursed any. They said they are yet to configure their ATMs, I do not know why that and I have brought attention to the penalty clause of N1 million per day, because they have five ATMs here, they have no reason for keeping this money.
"The zonal service manager, Tunde Onipede promised that by 10:00am latest tomorrow (Monday), because I told him by latest 10:00 am I'll be here and I want to see the machine dispensing this money.
"What is the name again? Olumide Owolabi (Service Manager, Ado) & Motunrayo Babayele. My name is Oluwole Owoeye and I am a deputy director of CBN."
WATCH VIDEO HERE:
FCMB Manager Arrested For Hoarding New Naira Notes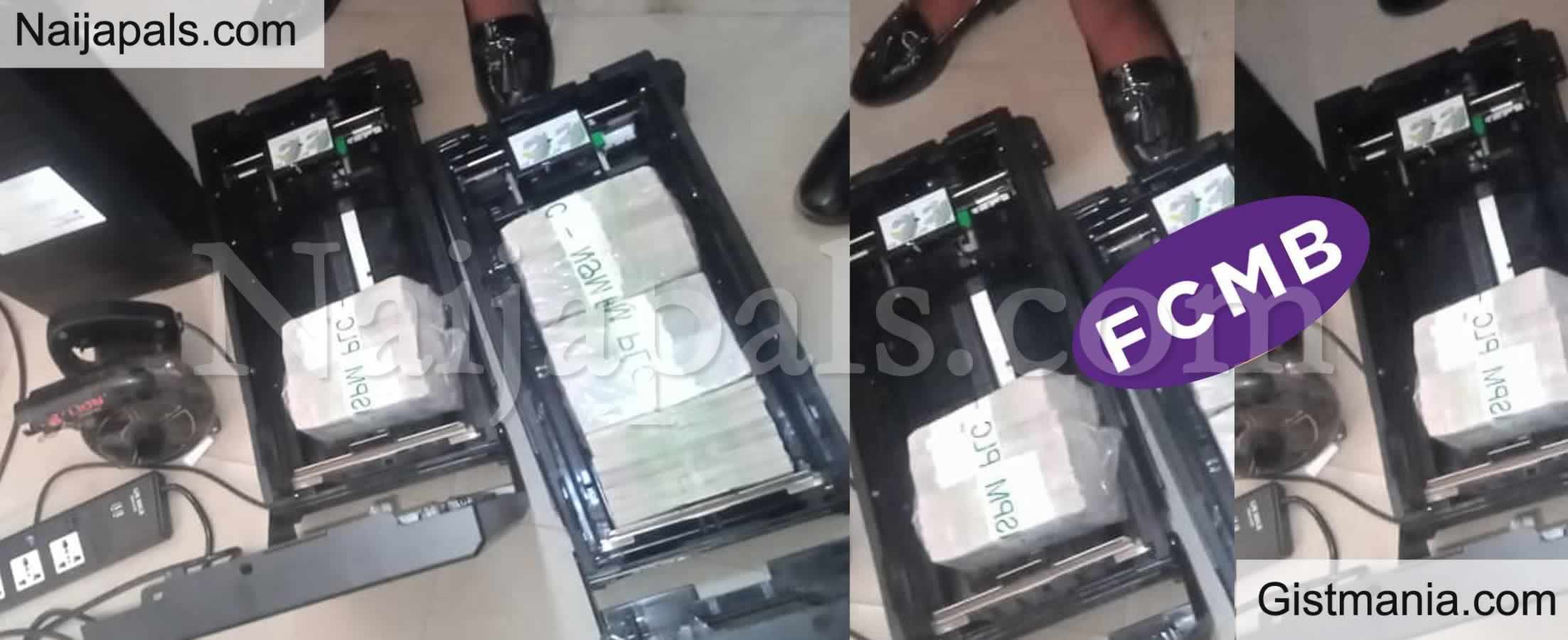 A manager of the First City Monument Bank (FCMB) branch in Osogbo, Osun State capital, has been arrested for allegedly preventing Automated Teller Machines (ATMs) loaded with cash from dispensing money to customers.
The spokesperson of the Independent Corrupt Practices and other related offenses Commission (ICPC), Azuka Ogugua, in a statement on Friday said the cash bundles were loaded into the ATMs while still wrapped, and as such, could not be dispensed through the machines
"The ICPC Compliance Team in Osogbo has busted an FCMB in Osogbo, Osun State, where some ATMs were loaded with cash with their wrappers un-removed, thus preventing the cash from being dispensed.
"The Team, therefore, directed that the wrappers be removed, and the cash loaded properly'.
Similarly, seven Point of Sale (POS) operators as well as a security guard were arrested during the ongoing exercise in Osun State for charging exorbitant commissions for cash.
Investigations, however, revealed that they got the money from Filling Stations that collect new notes from fuel buyers, but they then resell the cash to the public at exorbitant rates.
The arrested persons are helping the Commission with information to assist investigations and bust any syndicates involved in the hoarding or sales of the redesigned notes.
New naira: ICPC arrests Stanbic IBTC Bank manager over sabotage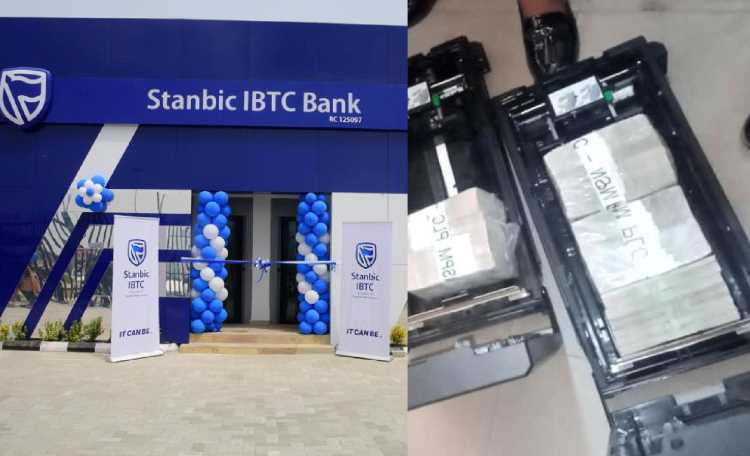 The Independent Corrupt Practices and other related offences Commission (ICPC), has arrested an official of Stanbic IBTC Bank in Abuja for alleged sabotage.
The ICPC spokesperson, Azuka Ogugua, said the development was in continuation of ICPC's clampdown on elements frustrating efforts in making the redesigned Naira notes available to members of the public.
The bank official, who is the branch service head of Stanbic IBTC Bank, Deidei Branch in Abuja, was taken into custody for her deliberate refusal to upload cash into the branch's Automated Teller Machines (ATMs) even when the cash was available and people were queuing at the ATM points.
The statement reads: "When the ICPC monitoring team stormed the bank at about 1:30pm on Friday to ensure compliance, and demanded explanation as to why all the ATMs were not dispensing cash, the team was informed by the branch's head of operations that the bank just got delivery of the cash.
"However, facts available to the ICPC operatives indicated that the branch took delivery of the cash earlier around 11:58am and either willfully or maliciously refused to feed the ATMs with the cash.
"Against this backdrop, the ICPC team compelled the bank to load the ATMs with the redesigned Naira notes and ensured that they were all dispensing before arresting the culprit.
"The ICPC said investigations were still ongoing and the Commission will take appropriate actions as soon they are concluded.
"Similarly, seven Point of Sale (PoS) operators as well as a security guard were arrested during an ongoing exercise in Osun State for charging exorbitant commissions for cash.
"Investigations, however, revealed that they got the money from Filling Stations that collect new notes from fuel buyers, but they then resell the cash to the public at exorbitant rates.
"The arrested persons were helping the anti-graft commission with information to assist investigations and bust other syndicates involved in the hoarding and sales of the redesigned Naira notes," the anti-graft agency said.