Elumelu: "We give to empower and break the cycle of dependency. Entrepreneurship is the only path to independence and sustainability."
President Koroma of Sierra Leone, President Obasanjo of Nigeria, Governor Ikpeazu, Minister Lai Mohammed, Mrs Folorunsho Alakija, Join 1,000 African Entrepreneurs At 2016 Tony Elumelu Foundation Entrepreneurship Forum.
•         Foundation Announces Partnerships with African Development Bank, ECOWAS, Coca-Cola, Nigerian Ministry of Information.
At the largest annual gathering of African entrepreneurs, held in Lagos, Nigeria, the Tony Elumelu Foundation (TEF) hosted almost 1,000 women and men from 54 African countries, for the 2nd TEF Entrepreneurship Forum.
The Forum celebrates the 2016 cohort of Elumelu Entrepreneurs, selected from over 45,000 applicants. It is the annual highlight of the Tony Elumelu Entrepreneurship Programme and saw the presence of leading policy makers and business leaders from across Africa, giving their support to the Foundation and its promise to identify, train, mentor and seed 1,000 entrepreneurs in a decade-long $100 million commitment. Following the Forum, each entrepreneur is eligible to receive up to $10,000 to implement their business plan.
(L-R): Former Prime Minister of Benin Republic Lionel Zinsou; President Olusegun Obasanjo, Former President of Nigeria; His Excellency Ernest Bai Koroma, President of Sierra Leone; Mr. Tony Elumelu CON, Founder of Tony Elumelu Foundation; Mrs. Awele Elumelu, CEO Avon Medical; Mrs. Folorunsho Alakija, Vice Chair of Famfa Oil; and Alhaji Lai Mohammed, Honourable Minister of Information, Tourism and Culture.
Applauding Tony Elumelu's promise to not only empower entrepreneurs, but also to tackle the fundamental economic challenges confronting the African continent, His Excellency Ernest Bai Koroma, President of Sierra Leone called on others to emulate Elumelu. "Even when we had Ebola in Sierra Leone, Tony was there. His is an example which other successful Africans must follow."
Focusing on the uniqueness of TEF's approach to entrepreneurship development, President Koroma hailed the programme as "a genuinely innovative approach to philanthropy in Africa – an African offering African solutions."
"What is unique about this programme is that it not only provides a platform for entrepreneurs to build connections, but they are also being taught how to build their businesses in a sustainable way. Other philanthropists will be inspired to support and promote this philosophy" the President concluded.
In his keynote speech, Mr. Elumelu stated "I salute those here, our ambition is that you become ambassadors for entrepreneurship in Africa – you are a generation of wealth creators, who share our commitment to the economic and social transformation of Africa. Let me tell you about Momarr Mass Taal, the CEO of Tropingo Foods, who has turned his first $5,000 seed capital received from the Foundation last year, into a $1.2 million revenue business. We all want many more of these! However, as excited as I am about the 2,000 entrepreneurs that we have selected, this gathering is in some ways bittersweet, as I reflect on the 63,000 ideas received in the Programme's short two years of existence we were unable to select – our commitment is to all entrepreneurs in Africa."
Mr Elumelu challenged all stakeholders from the public and private sectors, civil society, multilateral organizations and all individuals invested in Africa's economic development to join hands with the Foundation to support the wider African entrepreneurial community.  "We need to support our entrepreneurs because extreme poverty and economic opportunity rarely coexist in the same place."
He also announced partnerships with regional institutions the African Development Bank, ECOWAS, and others including Coca Cola, the International Trade Centre, Nigerian Ministry of Information, Culture and Tourism and Côte d'Ivoire Ministry of Entrepreneurship.
The two-day forum buzzed with energy as entrepreneurs shared and gained knowledge, built cross-border partnerships, and connected with investors and policymakers, fulfilling the goal of fostering innovation and collaboration between entrepreneurs from across Africa.
On Day One, attendees benefited from masterclasses on traditional and alternative means of financing, sales and marketing, as well as sector specific workshops and an in-depth session on Africapitalism –  Elumelu's economic philosophy that identifies the leading role of Africa's private sector, including its entrepreneurs, in Africa's transformation.
In her opening remarks, Mrs. Awele Elumelu, CEO Avon Medical, Trustee of the Foundation and wife of Founder, Mr. Elumelu, welcomed the entrepreneurs to Lagos and commended their drive and effort in finding solutions to some of the continent's most pervasive challenges. The CEO of the Foundation, Ms. Parminder Vir, invited entrepreneurs in the audience to continue to build the future and to challenge the flawed perceptions of Africa.
Day Two featured a high-level panel dedicated to identifying policies to strengthen the enabling environment for entrepreneurs, moderated by BBC anchor, Lerato Mbele, with panellists including His Excellency Ernest Bai Koroma, President of Sierra Leone, President Olusegun Obasanjo, Former President of Nigeria, Former Prime Minister of Benin RepublicLionel Zinsou, Alhaji Lai Mohammed, Honourable Minister of Information, Tourism and Culture and Mrs. Folorunsho Alakija, Vice Chair of Famfa Oil.
Opening the High-Level Panel, Mrs. Alakija congratulated the entrepreneurs, praised TEF's focus on entrepreneurship and shared her own personal story of perseverance to demonstrate the entrepreneurs need for resilience and doggedness. Former President Olusegun Obasanjo hailed Elumelu's perseverance and focus on giving back. "By every means, God has made His face shine upon you. You are not the only one, but unlike you, some others do not have the idea of empowering the next generation of Africans in the manner and scale that you are doing." He further emphasized patience to the young entrepreneurs. In his words, "For strength in life you need a bit of adversity." He also called on the Nigerian government to implement policies that encourage investors and entrepreneurs to do business in Nigeria. Former Prime Minister of Benin, Lionel Zinsou, commended the Tony Elumelu Foundation, stating "What Tony Elumelu is doing is the exception, not the norm."
Other speakers at the event included Clare Akamanzi, Representative of President Kagame of Rwanda,  Kennedy Uzoka, Group CEO of the United Bank for Africa Plc (UBA), Minster of Solid Minerals, Hon. Kayode Fayemi, Segun Awolowo, CEO of the Nigerian Export Promotion Council, Clem Ugorji, Public Affairs & Communications Director, Coca-Cola West Africa, Emeke Iweriebor, Regional CEO of UBA Africa (Francophone), Matthew Pearson, Head of Africa Equity Sales at ICBC Standard Bank, Sam Nwanze, Chief Investment Officer at Heirs Holdings.
Details of the 2016 Elumelu Entrepreneurs can be found at http://tonyelumelufoundation.org/teep/ and TEF's documentary "Tony Elumelu Entrepreneurs: Transforming Africa" at http://bit.ly/TEEPdocumentary.
EFCC quizzes ex-Women Affairs Minister Pauline Tallen over N2 billion fraud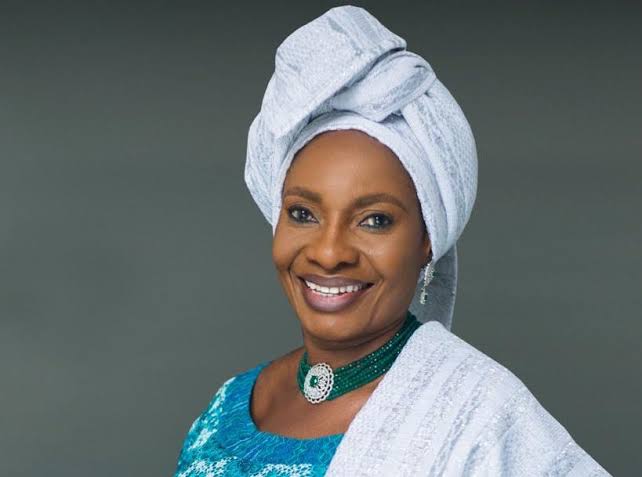 The Economic and Financial Crimes Commission (EFCC) on Friday quizzed the former Minister of Women Affairs, Pauline Tallen, over alleged fraud.
A source close to the commission said the ex-minister, who arrived at the Abuja zonal command of the commission on invitation at noon, was still being grilled by investigators of the commission till late Friday night.
Though details of the allegations against the ex-minister were sketchy, a source familiar with the case informed that it bordered on alleged corrupt enrichment to N2 billion.
Part of the money was allegedly diverted from the African First Lady Peace Mission Project.
The spokesman of the commission, Wilson Uwujaren, could not be reached for confirmation.
Gov. Makinde Appoints Perm. Secs, Accountant General, Executive Secretaries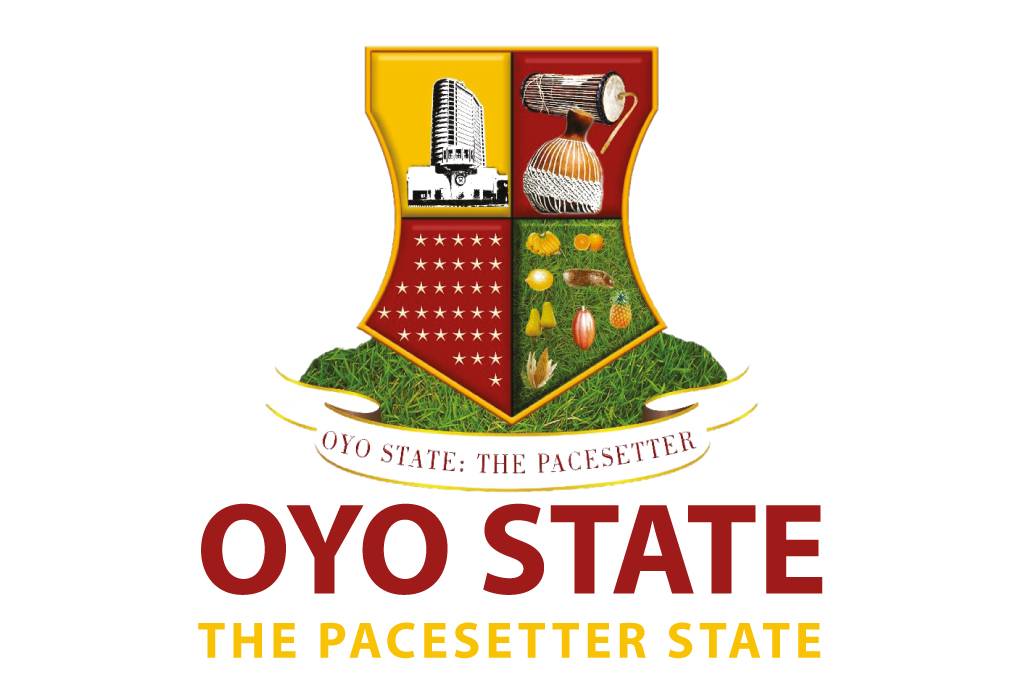 Governor Seyi Makinde has approved the appointment of Kikelomo Adijat Adegoke as the substantive Accountant General of Oyo State.
The Head of Service, Mrs. Olubunmi Oni mni, made this known in a statement on Friday in Abuja.
Oni said the appointment took effect on Thursday, May 26, 2023.
The Oyo State Governor has also approved the appointment of eleven Permanent Secretaries in the civil service.
The Permanent Secretaries include: Dr. Olabode Ladipo; Dr. Oyewole Tunde Aremu; Abosede Esther Owoeye; Ismail Abass Adebukola Bioku; Folajinmi Daramola Oni; Dolapo Oluremilekun Popoola; Hakeem Toyin Salami; Tajudeen Raji; Paul Amole Okunloye Oyekunle; Bassir Kolawole Kazeem and Taiwo Olafimihan Adewale.
Governor Makinde also appointed two Executive Secretaries. They include Olusola Orobode and Muibat Olaide Lasisi.
The Head of Service said the appointments came as a result of thorough screening and outstanding performance of the affected officers.
Austin Avuru's books now available following vacation of court orders.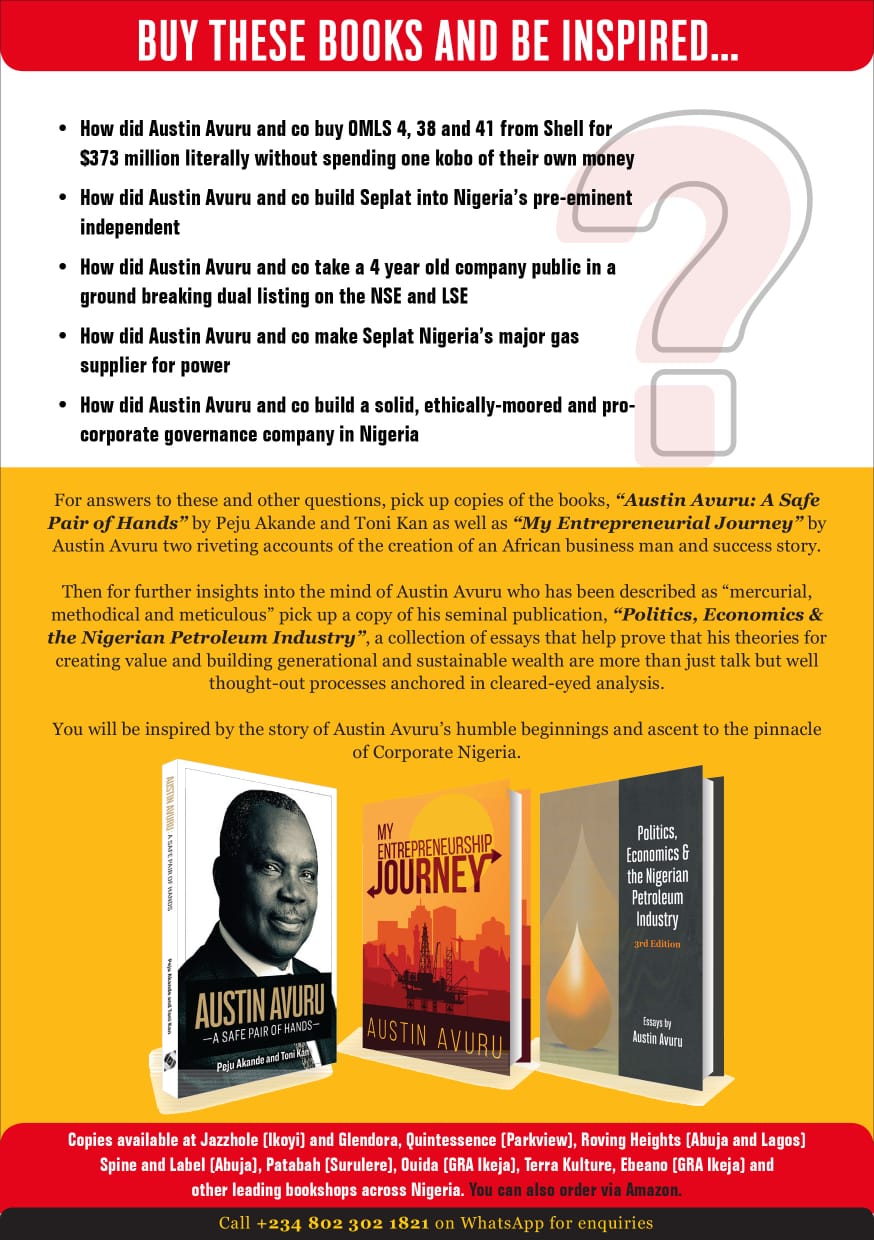 Austin Avuru's books are now available for purchase following the vacation of court orders issued by Federal High courts in Abuja and Lagos.
The Abuja court issued the injunction in July 2022 following a motion exparte filed by Tochukwu Peter Tochukwu, Esq but moved by Nsikan Samuel Ekpeyong Esq with motion No. M/9442/2022 dated 26th Day of July 2002 at an an Abuja High Court presided over by Justice SB Belgore.
The injunction was issued days to the scheduled public presentation of the books – My Entrepreneurship Journey and Politics, Economics and the Nigerian Petroleum Industry all by written by Austin Avuru – Founding CEO, Seplat Energy. The third book, Austin Avuru: A Safe Pair of Hands is a biography of the mercurial and methodical oil man written by the duo of Peju Akande and Toni Kan
Avuru had informed his invited guests of the suspension of the event and sale of the books via an e-message personally signed by him: "this event has been suspended by an Abuja High Court Injunction. Our lawyers are at work and, when we are permitted, we shall re-assemble at a later date."
The retirement party and book presentation event had been scheduled for the 4th of August, 2022 at the Eko Hotels and Suites Victoria Island.
The court order had, among other prayers, restrained "the defendants, their privies, assigns, agents and howsoever described from proceeding to temper with the res – by taking any step geared at releasing or public presentation of the book titled or any other book(s) or any other venue pending the hearing and determination of the motion on notice."
With the vacation of both injunctions, the reading public and friends of the author can now purchase copies of the books – My Entrepreneurship Journey, A Safe Pair of Hands and Politics, Economics and the Nigerian Petroleum Industry – from leading bookshops like Jazzhole, Terra Kulture, Quintessence, Glendora, Roving Heights, Spine and Label, Patabah etc as well as via amazon.com.
The books provide incisive and unique insights into the Nigerian oil and gas industry with special emphasis on the emergence of indigenous oil and gas players as well as Avuru's place in the mix as founding partner and pioneer CEO of Seplat Energy Plc, a Nigerian and African success story that is listed both on the Nigeria and London Stock Exchange..
Geologist and publisher, Toyin Akinosho described My Entrepreneurship Journey as "a narrative on how to build, grow and sustain an upstream oil company" and "a masterpiece of economic and business analysis," while A Safe Pair of Hands has been described as telling "a compelling story of excellence, resilience, doggedness and that unique can-do Nigerian Spirit," and a "must-read for anyone who believes in potential."
The third book, Politics, Economics and the Nigerian Petroleum Industry, is made up of 74 essays written and published between 1991 and 2022, in which Austin Avuru, "oil man, corporate mandarin and public intellectual shows by the example of thriving companies he has founded, nurtured and built into successful enterprises that his theories for creating value and building generational and sustainable wealth are more than just talk but well thought-out processes anchored in cleared-eyed analysis. In the book, Avuru provides clear insights that should guide policy and decision making at the highest levels."