BBNaija: Choice of host tears Ebuka, Edoho's fans apart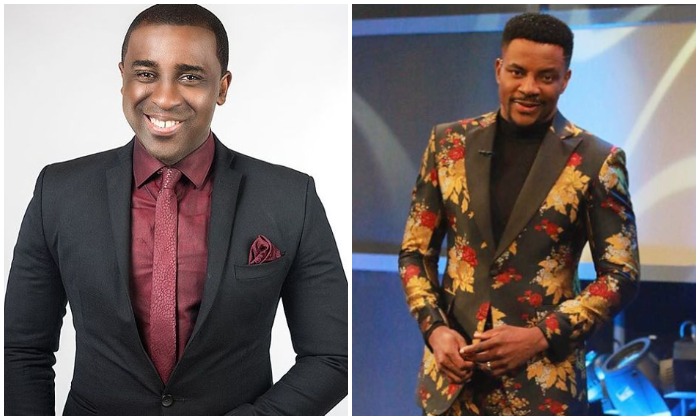 As the sixth season of the Big Brother Naija show returns, fans of the popular television reality programme are currently slugging it out on social media over who to host the show later in the year.
While some fans want an alumnus of the Big Brother Naija maiden edition in 2006, Ebuka Obi-Uchendu, to retain his seat as the host of the show, other devotees of the programme desire a fresh wine in the person of Frank Edoho, who was host of popular Nigerian TV show, 'Who wants to be a Millionaire'.
BBNaija which makes a return for a sixth season later this year, has already topped previous seasons as MultiChoice Nigeria announced a grand prize of N90m.
BBNaija hopefuls, who are 21 years or older and of Nigerian nationality with valid passports, will get an early audition when they pay for the DStv Premium, Compact Plus, Compact, Confam, Yanga package or on GOtv Max or Jolli package between March 24 and March 31, 2021.
The #BBNaijaEarlyAccess online auditions will also require interested participants to make a two-minute video stating why they should be picked to be housemates.
But prior to the audition, lovers of Edoho and Ebuka, on Friday, clashed on social media, calling on the organisers of the event to bring their man in as host for the 2021 show.
A tweep, @iamkelgrin, seemed to have ignited a social media war when the user wrote, "Ebuka don eat small, make him allow another person chop! Frank Edoho as BBNaija host for this season won't be a bad choice though. Eviction night go choke gan!"
A barrage of criticisms and divergent views thus followed the tweet with Edoho urging fans to let Ebuka remain as the presenter of the show.
"What did Ebuka do to deserve all this? Why would you want to change someone that has done a show successfully for only 3 years and have him replaced with one who did WWTBAM for 13 years? Leave Ebuka alone! Please," Edoho tweeted.
A tweep, @UncleMaazi, also wondered, "The sudden hate on Ebuka is what I don't get!"
"If Ebuka stops hosting BBN, I don't think the show would ever remain the same anymore," @Preciouschee wrote.
@Chines_zoe sent "thunder to fire" those who want the fashionable Ebuka replaced while @OluSaltz said Edoho was right but "deep down I prefer you over Ebuka due to your suspense."
"We are not saying he (Ebuka) did something wrong. All we are saying is we just want to get another flair. Ebuka is good no doubt," @chykeobrain stated.
@Daddy_Nomso, however, agreed with the ex-presenter of 'Who wants to be a Millionaire', saying, "Frank worked for 13 years without being replaced and we still miss him on our screens, why would anyone want to replace Ebuka who is doing a good job and is just three years into it? Allow him enjoy his reign for as long as it lasts."
I did not have sex with Davido's Chioma – Peruzzi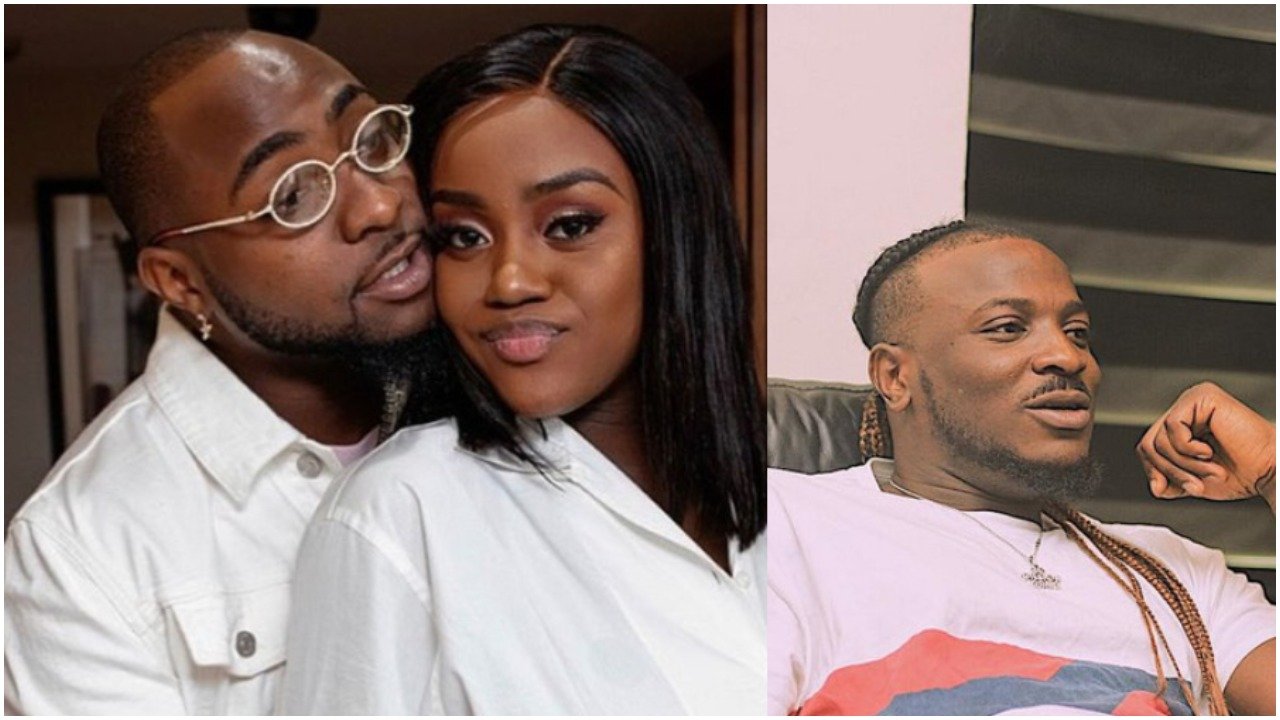 Popular Nigerian singer, Peruzzi has described rumors that he slept with Chioma, Davido's fiancée as absurd.
Amid Davido's breakup with Chioma and an affair with Mya Yafai , there were reports online alleging that Peruzzi slept with Chioma.
However, Peruzzi in an interview with media personality, Chude Jideonnwo, said it is crazy to cook up stories of him having sex with the wife of a man who changed his life.
"Someone said I had sex with the wife of the man who helped me. Do you know how crazy that is? "
According to the 31-year-old singer, the rumors have made him more careful about what goes on around him.
"Even if you hate me as a person, what did Davido do to you? Anyway, right now, I am careful of every pin that drops near me," Peruzzi added.
X-WaveTunes Entertainment set to Unveil new Artiste, Damian Wan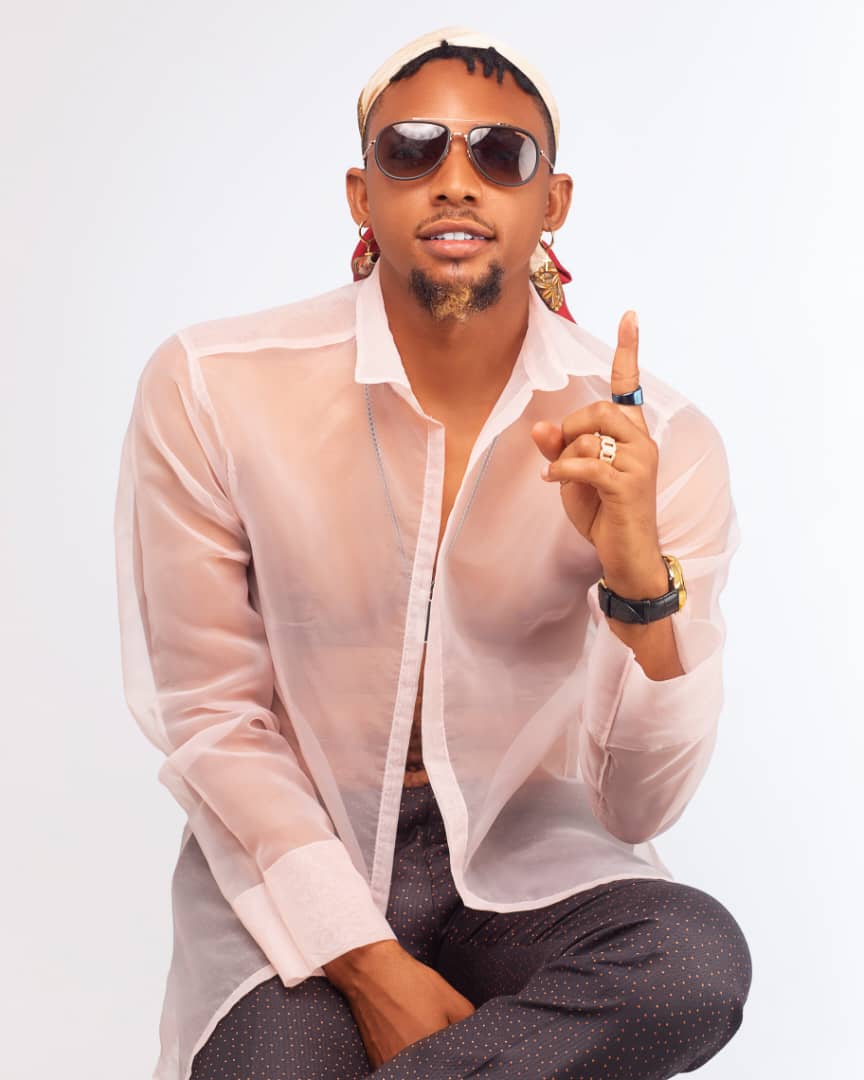 X-WaveTunes Entertainment is set to unveil Damian Wan, the latest artiste under their label.
Damian who is a graduate of Political Science from the University of Ibadan takes us down memory lane on how his passion for music started and also how the table of life turned for him when he made contact with his present label management.
He also tells Nigerians to expect his brand new single titled Kpakam which drops soon.
Excerpts…
There is a new kid on the block within the Nigerian entertainment scene and his name is Patrick Damian Wan
A political science graduate of University of Ibadan who hails from Abia State, Damian disclosed that his love for music took root while he was in the university and his exploits on campus earned him accolades that has prepared him for his journey into music.
As a student I recorded some songs that brought me into limelight on campus and people came around telling me to pursue my dream that I have bright prospects of making it big as a musician.
Damian Wan further disclosed that his genre of music is Afro Pop but a times he finds himself sliding into other genres of music.
I am an afro pop artiste who draws inspiration from my environment when I decide to churn out a new hit.
I am influenced by the likes of Tuface and Oritefemi and want to do great things to better the achievements they have recorded he mused.
His journey towards actualizing his dream didn't just come in quick succession he had to go through a lot before luck smiled his way and brought him in connection with his record label.
I couldn't get a job soon after I finished my Youth Service so I had to settle for a security job with Halogen Security where I worked as a guard till luck came my way.
It was in the course of my job as a guard that someone who saw me introduced me to the label owner of X-WaveTunes Entertainment.
I must say that ever since I came on board the label it has been a magical experience for me and I bless God for turning the table of life for me.
Looking at the state of the music scene in the country, Damian Wan is of the opinion that the music industry in the country lacks structure because as an artiste you do a song and in a split second your song gets pirated and in the long run you don't get to earn what is your due at the end of the day.
But on the positive side our music is a big export outside the shores of the country and that to me is a huge plus.
Piracy is killing the hard work of Nigerian artistes as there is no structure in place to regulate the menace of pirates.
How can you do a song as an artiste and pirates get to reap where they didn't sow?
As part of the countdown by X-WaveTunes Entertainment to release tracks off his yet to be released Eepee Damian Wan revealed that come the 10th of April a hot banging track titled Kpakam will be released to the listening pleasure of the public and his fans will love the song as it all about his style of music.
Speaking on the track Kpakam Damian revealed that Nigerians should expect a brand new song titled Kpakam from my record Label and it's going to be hot.
Kpakam is just a vibe which gives the song a direction it's also a song which is used to express good feelings between two souls.
It is that kind of song one will love to have playing in your car and at clubs and parties he rounded off.
Yoruba gods come alive in new book "Who's Who in the Yoruba Pantheon"
A new book, "Who's Who in the Yoruba Pantheon", written by PejuAkande, JahmanAnikulapo, and Toni Kan with illustrations by Abdulkareem Baba Aminu has hit the shelves.
The book captures, celebrates, and hopes to re-appropriate the Yoruba Orisas who have been demonized and characterized as animist personages especially Esu, who has been mischaracterized as the devil.
Focusing on 16 orisas, "Who's Who in the Yoruba Pantheon", attempts to define who the orisas are by focusing on their characteristics and essences while illuminating the crucial role they play as custodians of cultural ethos and beliefs. It also captures the primacy of the orisas as agents of communal and cultural cohesion.
Commenting on the book and the process that led to its production, Toni Kan noted that "The process of writing this book provided an insightful and educational excursion into Yoruba cosmology and culture."
On her part, PejuAkande affirmed that "Working on this book, I learned a lot about my Yoruba culture."
For Abdulkareem Baba Aminu who brought the gods to life through his illustrations, "I felt so honoured when I was asked to come on board the project because I've always had a keen interest in the Yoruba orisas. Most importantly, projects like this will present the orisas to a whole new generation of Nigerians and non-Nigerians, inspiring pride, restoring a sense of history and culture for the coming decades."
JahmanAnikulapo's comment addressed the place of the book as a contemporary guide and educational tool. "Who's Who in the Yoruba Pantheon is a significant contribution to the deepening of cultural understanding among the races of our collective humanity, in particular between Europe and Africa, which often appear far apart in terms of a racial relationship. As the father of a teenage African-German daughter, who is highly curious about African cultural and historical virtues, I appreciate the educational value of this publication, hence my gladness at contributing to the writing and production of the book.
"Who's Who in the Yoruba Pantheon", published by Iwalewa books is now available in bookshops.
Link – https://youtu.be/0XLFPPxBQGQ