AMERICAN MEGA ENTERTAINMENT CORPORATION ( KNITTING FACTORY MANAGEMENT -KFM) SIGNS SEUN KUTI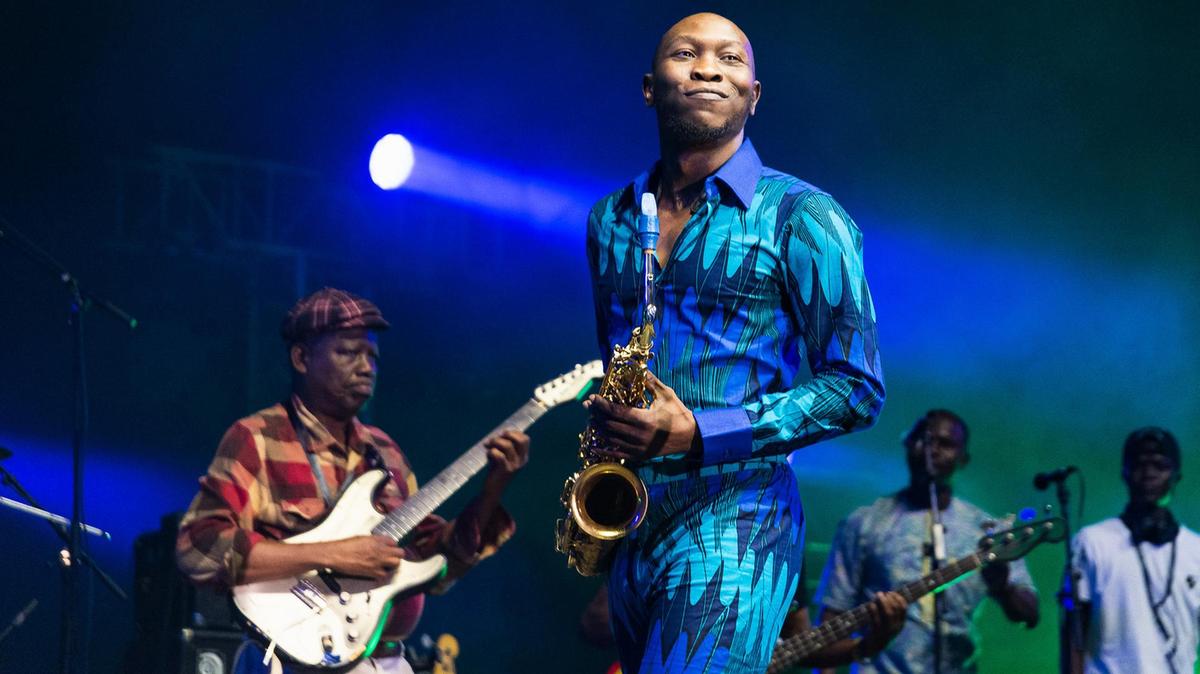 "As the son of Afrobeat icon Fela Kuti, Seun Kuti carries a torch for infectious grooves and political songwriting."
–National Public Radio
National 360° entertainment and hospitality powerhouse Knitting Factory Entertainment's management division Knitting Factory Management (KFM) has signed renowned musician, producer, and bandleader Seun Kuti to the roster, manager Aaron Johnson announced today.
"Seun Kuti, like his father Fela, is more than a musician or a composer. He is an artist who speaks truth to power and won't compromise his values or beliefs" says Johnson. "Being a part of Seun's team is an honor and I'm excited for all the projects he has in the works, from albums with Egypt 80 to collaborations with other artists, Seun has a lot to show the world."
Knitting Factory Entertainment CEO Morgan Margolis adds, "The Kuti family are part of Knitting Factory's DNA; they are synonymous with our brand. We're looking forward to expanding opportunities for Seun Kuti wherever we can find them, which we expect, will be everywhere."
Seun Kuti said, "I am very happy to be a part of the Knitting Factory family again. Feels like home !! "
The youngest son of Fela Kuti, Seun Kuti is the standard-bearer of the Afrobeat Movement, a role he was literally born to play. He started opening for his dad at age nine and joined the band before he was twelve. He assumed leadership of the band Egypt 80 following his father's passing in 1997 and has led it ever since.
Along the way, Seun both performed his father's compositions and also added his own twists to the seminal music, digging deep into various African traditions to reflect the continent's struggles and cultures. WM Recordings issued his debut album, Seun Kuti & Fela's Egypt 80, which was later picked up for distribution by Mr. Bongo. While purists outside Africa may have criticized it for using the Egypt 80 name, critics and audiences embraced its musical drive and improvisational fervor. Mr. Bongo also released his Many Things set later that year.
In 2011, Seun recorded From Africa with Fury: Rise, his first album for Knitting Factory Records. Co-produced by Brian Eno and John Reynolds, this live set proved to be his breakthrough, and landed on both Billboard and digital international charts. Today, Seun Kuti & Egypt 80—still retaining three-quarters of the group that played, protested, and were arrested with his father—hopes to return to touring the globe relentlessly, reclaiming their reputation for playing multi-hour shows as heavy on group improvisation as they are on composition.
Kuti joins an artist roster at KFM that currently includes; the recently signed spoken word and recording artist, actor and fashion icon Saul Williams; !!! (generally pronounced "chk chk chk"); Bedouine; Fela! The Concert;  Jontavious Willis; Jose Gonzalez, Junip; Kendra Morris; The Knitts; Lady Wray; Lee Fields and the Expressions; Moon Kissed; Pokey LaFarge, and Y La Bamba.
About Knitting Factory Entertainment
 Founded in 1987 with its first venue opening in New York City, Knitting Factory Entertainment (www.knittingfactory.com) is a creative producer, manager and distributor of universal music content, film/TV and theatrical events.
 Today, KFE comprises: The Federal gastropub in Los Angeles; multiple Knitting Factory concert venues; partnerships with Boomtown Brewery, The Regent Theatre and Arrive Hotel Palm Springs; a partnership with The Buckhead Group in multiple restaurants and bars; and is nearing the opening of three Coors Field-adjacent restaurants and bar concepts in Denver, CO with Fillmore Capital Group: El Tejano, Loaded, and Smash Face Brewery & Tap Room.
 KFE boasts partnerships with Brooklyn-based indie label Partisan Records (featuring two Grammyâ nominated artists, Laura Marling and Fontaines D.C.); Knitting Factory Management, Left Music publishing; Selby Artist Management; Giant Step Marketing and Media, and the Connect Group. KFE also owns the tastemaker web property, The Talkhouse.
KFE's national touring and promotions arm Knitting Factory Presents has also expanded its footprint, booking national acts across multiple states including, but not limited to Outlaw Field, Idaho, and Big Sky Brewery Amphitheatre in Montana, serving thousands of fans outdoors annually. KFP also services Fawcett Hall, WA; Slowdown, NE; and Elevation 27, VA, as a talent buyer. Other partnerships have also included: Rachel Ray's Feedback in Chicago; Horton's Hayride in California; the Maha Festival in Omaha; the Desert Daze Festival in Moreno Valley' The Range Amphitheater, Walla Wall, WA; CMoore Concerts in the Pacific Northwest; and many others.
I did not have sex with Davido's Chioma – Peruzzi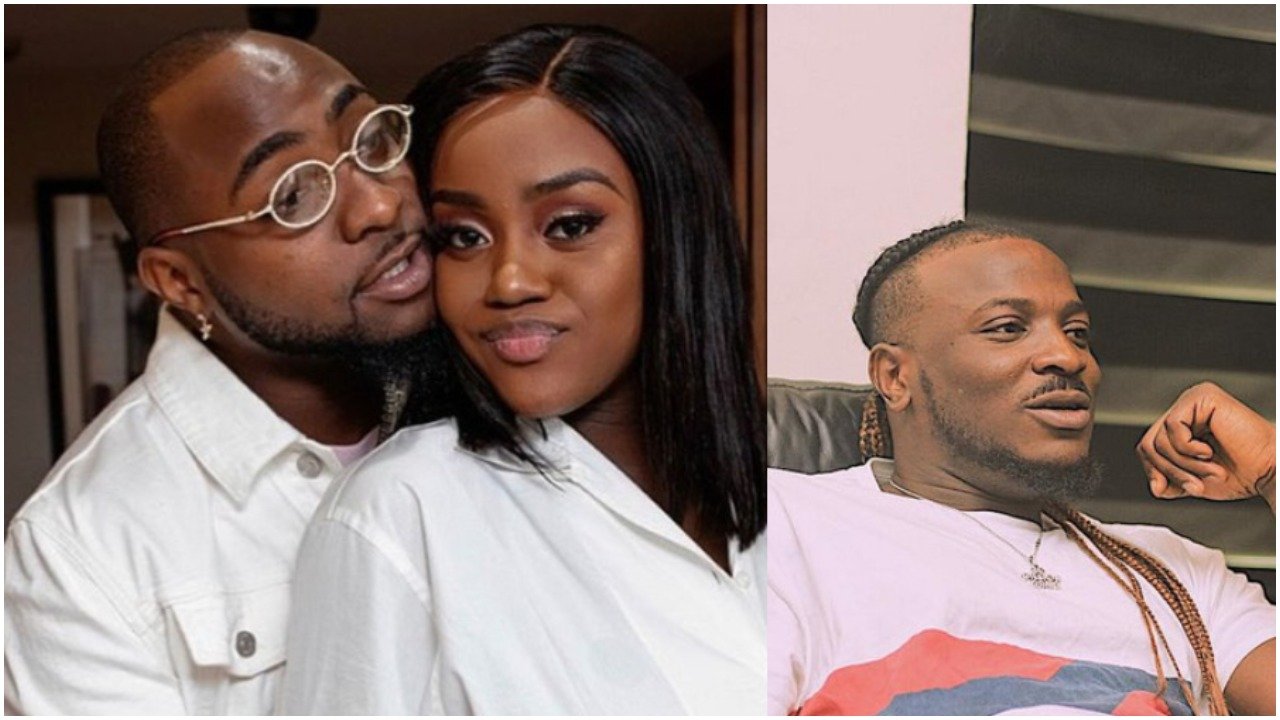 Popular Nigerian singer, Peruzzi has described rumors that he slept with Chioma, Davido's fiancée as absurd.
Amid Davido's breakup with Chioma and an affair with Mya Yafai , there were reports online alleging that Peruzzi slept with Chioma.
However, Peruzzi in an interview with media personality, Chude Jideonnwo, said it is crazy to cook up stories of him having sex with the wife of a man who changed his life.
"Someone said I had sex with the wife of the man who helped me. Do you know how crazy that is? "
According to the 31-year-old singer, the rumors have made him more careful about what goes on around him.
"Even if you hate me as a person, what did Davido do to you? Anyway, right now, I am careful of every pin that drops near me," Peruzzi added.
X-WaveTunes Entertainment set to Unveil new Artiste, Damian Wan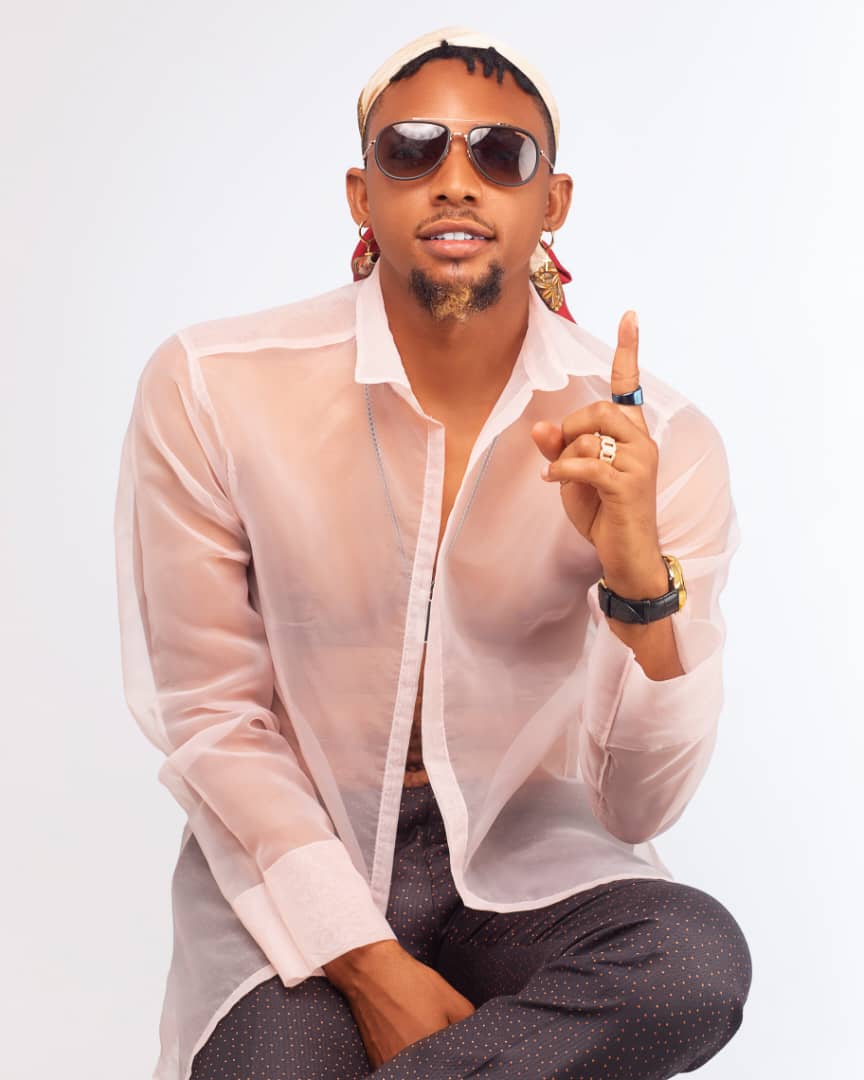 X-WaveTunes Entertainment is set to unveil Damian Wan, the latest artiste under their label.
Damian who is a graduate of Political Science from the University of Ibadan takes us down memory lane on how his passion for music started and also how the table of life turned for him when he made contact with his present label management.
He also tells Nigerians to expect his brand new single titled Kpakam which drops soon.
Excerpts…
There is a new kid on the block within the Nigerian entertainment scene and his name is Patrick Damian Wan
A political science graduate of University of Ibadan who hails from Abia State, Damian disclosed that his love for music took root while he was in the university and his exploits on campus earned him accolades that has prepared him for his journey into music.
As a student I recorded some songs that brought me into limelight on campus and people came around telling me to pursue my dream that I have bright prospects of making it big as a musician.
Damian Wan further disclosed that his genre of music is Afro Pop but a times he finds himself sliding into other genres of music.
I am an afro pop artiste who draws inspiration from my environment when I decide to churn out a new hit.
I am influenced by the likes of Tuface and Oritefemi and want to do great things to better the achievements they have recorded he mused.
His journey towards actualizing his dream didn't just come in quick succession he had to go through a lot before luck smiled his way and brought him in connection with his record label.
I couldn't get a job soon after I finished my Youth Service so I had to settle for a security job with Halogen Security where I worked as a guard till luck came my way.
It was in the course of my job as a guard that someone who saw me introduced me to the label owner of X-WaveTunes Entertainment.
I must say that ever since I came on board the label it has been a magical experience for me and I bless God for turning the table of life for me.
Looking at the state of the music scene in the country, Damian Wan is of the opinion that the music industry in the country lacks structure because as an artiste you do a song and in a split second your song gets pirated and in the long run you don't get to earn what is your due at the end of the day.
But on the positive side our music is a big export outside the shores of the country and that to me is a huge plus.
Piracy is killing the hard work of Nigerian artistes as there is no structure in place to regulate the menace of pirates.
How can you do a song as an artiste and pirates get to reap where they didn't sow?
As part of the countdown by X-WaveTunes Entertainment to release tracks off his yet to be released Eepee Damian Wan revealed that come the 10th of April a hot banging track titled Kpakam will be released to the listening pleasure of the public and his fans will love the song as it all about his style of music.
Speaking on the track Kpakam Damian revealed that Nigerians should expect a brand new song titled Kpakam from my record Label and it's going to be hot.
Kpakam is just a vibe which gives the song a direction it's also a song which is used to express good feelings between two souls.
It is that kind of song one will love to have playing in your car and at clubs and parties he rounded off.
Yoruba gods come alive in new book "Who's Who in the Yoruba Pantheon"
A new book, "Who's Who in the Yoruba Pantheon", written by PejuAkande, JahmanAnikulapo, and Toni Kan with illustrations by Abdulkareem Baba Aminu has hit the shelves.
The book captures, celebrates, and hopes to re-appropriate the Yoruba Orisas who have been demonized and characterized as animist personages especially Esu, who has been mischaracterized as the devil.
Focusing on 16 orisas, "Who's Who in the Yoruba Pantheon", attempts to define who the orisas are by focusing on their characteristics and essences while illuminating the crucial role they play as custodians of cultural ethos and beliefs. It also captures the primacy of the orisas as agents of communal and cultural cohesion.
Commenting on the book and the process that led to its production, Toni Kan noted that "The process of writing this book provided an insightful and educational excursion into Yoruba cosmology and culture."
On her part, PejuAkande affirmed that "Working on this book, I learned a lot about my Yoruba culture."
For Abdulkareem Baba Aminu who brought the gods to life through his illustrations, "I felt so honoured when I was asked to come on board the project because I've always had a keen interest in the Yoruba orisas. Most importantly, projects like this will present the orisas to a whole new generation of Nigerians and non-Nigerians, inspiring pride, restoring a sense of history and culture for the coming decades."
JahmanAnikulapo's comment addressed the place of the book as a contemporary guide and educational tool. "Who's Who in the Yoruba Pantheon is a significant contribution to the deepening of cultural understanding among the races of our collective humanity, in particular between Europe and Africa, which often appear far apart in terms of a racial relationship. As the father of a teenage African-German daughter, who is highly curious about African cultural and historical virtues, I appreciate the educational value of this publication, hence my gladness at contributing to the writing and production of the book.
"Who's Who in the Yoruba Pantheon", published by Iwalewa books is now available in bookshops.
Link – https://youtu.be/0XLFPPxBQGQ