ZENITH BANK PLC IN OIL BLOCK FRAUD … DRAGS NNPC TO COURT
Zenith bank is a Public Limited Financial institution licensed by the Central Bank of Nigeria for the provision of banking services and having its registered office at Plot 87, Ajose Adeogun Street, Victoria Island Lagos, Nigeria while Minister of Petroleum Resources is an officer of the Federal Government of Nigeria who is responsible for the Ministry of Petroleum resources which is saddled with the responsibilities of licensing of all petroleum and gas operations and activities including concession policies in the oil and gas sector of the Nigerian economy and ensuring compliance with regulations and processing of application for licenses, leases and permits in the petroleum and gas industry of Nigeria.
Nigerian National Petroleum Corporation (NNPC) is located at NNPC Towers, Central Business District, Herbert Macaulay Way, Garki, Abuja. NNPC is an agency of the Federal Government of Nigeria established to engage in all commercial activities relating to the Petroleum industry and to enforce all regulatory measures relating to the general control of the Petroleum sector through its petroleum inspectorate department. Meanwhile, Nigdel United Oil Company Ltd, situated at 20, Elias Close, Victoria Island, Lagos, registered in Nigeria under the Companies and Allied Matters Act.
However, Nigdel United Oil Company Ltd (NUOCL) is a customer of Zenith and has maintained banker/customer relationship.  NUOCL applied to Minister of Petroleum Resource (MPR) and Nigeria National Petroleum Corporation (NNPC) to own a bid for an oil prospecting license (OPL 233) in Nigeria 2006 Mini Round Bidding for Oil Blocks.
Under the terms and conditions of the grant of the Oil Block, NUOCL was to pay a total signature bonus commitment of the sum of $11,000,000,00 (Eleven Million US Dollars) to the MPR and NNPC respectively.
In pursuance of the banker/customer relationship existing between NUOCL and Zenith bank, NUOCL approached his bank (Zenith Bank) for credit facilities in the sum of $11,000,000,00 (Eleven Million US Dollar) to be utilized for the payment of the signature bonus in respect of OPL 233 to be allocated to NUOCL by MPR and NNPC.

Nigeria United Oil Company Ltd's application to Zenith bank for credit facility and for the relationship between them, Zenith bank grant the credit facilities in two tranches in the total sum of $11,000,000.00 US Dollar to enable NUOCL finance the payment of the signature bonus for OPL 233 it won from NNPL and MPR
That pursuant to the bank's offer letter which was duly accepted the NUOCL, Zenith Bank granted NUOCL a short term loan in the sum of $2,750,000,00 (two million, seven hundred and fifty thousand dollar) for a tenor of ninety (90) days to finance payment of signature bonus commitment in respect of OPL 233 Oil block to be allocated to NUOCL by Minister of Petroleum Resources and NNPC. In furtherance of NUOCL's acceptance of the credit facility, NUOCL forwarded to Zenith board resolution accepting the said facility.
It is the terms of the agreement between Zenith bank and NUOCL as contained in the Zenith bank credit facility $2,750,000,00 shall be secured by NUOCL assigning 25% of its interest in the Oil Block allocated to her by NNPL and MPR in favour of Zenith bank.
By the agreement between Zenith Bank and NUOCL, NUOCL was obligated to execute an irrevocable assigning 25% right in respect of the Oil Block to Zenith but NUOCL failed and refused to do so.
Also, Zenith bank granted another credit facility in the sum of $8,250,000,00 to NUOCL vide an offer letter which was duly accepted by Zenith Bank. In accepting the said credit facility, NUOCL forwarded its board resolution to Zenith Bank.
The said credit facility in the sum of $8,250,000,000 was for a tenor of twelve months and it was granted to enable NUOCL finance the payment of the 75% balance of the signature bonus commitment payment in respect of OPL 233 Oil Block to be allocated by NNPC and MPR respectively.
The aforesaid credit facilities of $11,000,000,00 was secured by NUOCL was of assignment of 100% of its right in the OPL 233 Oil Block allocated to NUOCL by NNPC and MPR
By the terms of the letter dated 11th Sept., NUOCL was obligated to execute an irrevocable mandate assigning 100% of its rights in the OPL 233 OIL Block allocated to by NNPC and MPR in favour of Zenith bank.
However, Zenith Bank, following the terms of the credit facilities advance to the NUOCL prepared an irrevocable mandate assigning 100% of the NUOCL's interest in the OPL 233 to Zenith bank to serve as security for the credit facilities Zenith Bank advanced to the NUOCL, but NUOCL refused to execute the said irrevocable mandate.
Zenith bank management revealed that the credit facility in the sum of $2,000,000,00 granted to NUOCL vide offer letter dated 14th August, matured on 17th November, which the credit facility in the sum of $8,250,000,00 granted to NUOCL vide Zenith bank offer letter dated 11th September, ever since the maturity of the aforesaid facilities, NUOCL was wilfully and persistently refused and failed to liquidate same Oil Block.
Source have it that Zenith bank revealed that NUOCL, from onset had the intention not to pay the credit facilities to the bank and that was why it failed/refused to execute the irrevocable mandate assigning its 100% interest in the OPL 233 as security for the loan.
The two parties agreed on interest rate payable in respect of the facilities Zenith Bank granted NUOCL was 25% per annum.
Zenith Bank aver that, the sum of $15,900,089,99 was outstanding in the account of NUOCL with the bank being the unpaid credit facilities the bank availed NUOCL plus interest. With this claims and intentions, Zenith Bank Plc as dragged NNPC, MPR and NUOCL to court.
NNPC claims that this is a fraudulent act/move by Zenith Bank as NNPC has never part of any agreement made by either party.
However, all the claims by Zenith are not acceptable by NNPC as a defence statement was issued.
NNPC as hereinafter expressly denies each and every averment of facts contained in the statement of claims as if same has been set down and denied seriatim.
NNPC is not in a position to admit to most of the claims mentioned by Zenith Bank but however admits that NUOCL is a customer of Zenith Bank and also won the bid for an oil prospecting License (OPL 233) and was also awarded license thereto after fulfilling all the requirement of the law.
We gathered that, Zenith bank should have encourage its client in every way to pay up instead of dragging them to court.
Moreso, NNPC revealed that, was not a part to any agreement entered between Zenith Bank and NUOCL. There exists no privy of contract between NNPC and either Zenith Bank or NUOCL in respect of any loan facility or any transfer of any interest in license issued.
NNPC is not aware of any of such agreement entered between Zenith and NUOCL.
NNPC cannot be bound by any agreement which he was not a party to.
I Know My Husband Likes Women – Olori Sekinat Elegushi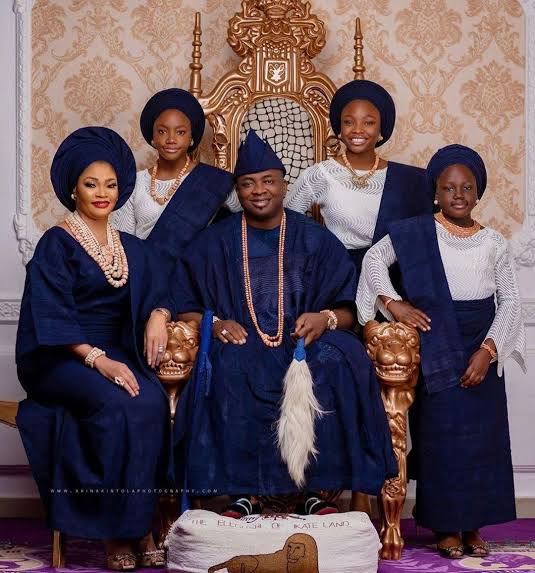 Olori Sekinat, the first wife of Oba Saheed Ademola Elegushi, Elegushi of Ikate-Elegushi, said she is not bothered by her husband's love for women.
In an interview with BBC Yoruba, Sekinat, who married the monarch in 2003, said she knew at the beginning of their relationship that the monarch loves women.
The queen, who argued that all men are promiscuous, said she decided to continue with the relationship because of her love for him.
"My mum had a shop at Lagos Island. That's where the king saw me and picked interest in me… I gave him a chance and we became friends," she said.
"However, I told him that I had a boyfriend at the time but he said there's no problem with that since we were only going to be friends.
Whenever I tell him that I'm going to see my boyfriend, he usually insists on accompanying me there. In fact, he knew my boyfriend then.
"In 2003, he proposed to me. I love him and he also loves me… despite the fact that he had other women in his life.
"For someone like him, who loves women, I ought to have turned him down that I cannot cope but we got along till he proposed and we got married."
The monarch took a second wife in 2019, Olori Hadizat Elegushi.
Reflecting on how she copes with the monarch's love for women, she said: "God has given me a patient and enduring spirit since childhood, my husband knows that I don't disturb him on issues that have to do with women.
"That is because I know he truly loves me, and he always puts me first. So, I'm not scared because I know no one can take my place.
"It's basically all men, it does not have to do with my husband alone. It is now left for the wife at home to handle the situation well. There is no man that is not promiscuous, it's not possible except those that are yet to be born."
How Green Space Recyling's Yemi Megbope Allegedly Dupes Investor Of N42million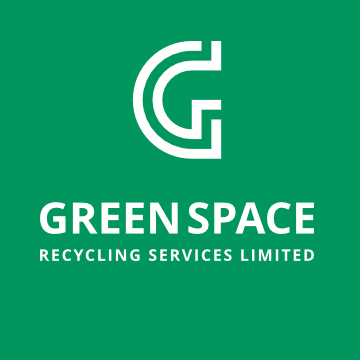 Being a sustainability adherent, Joshua Adegbola participated in a seminar organised by the Lagos Business School in 2019 with the hope that the platform would connect him with the right people and ultimately propel him into realising his lifelong ambition – owning a recycling plant.
During the seminar, he met Yemi Megbope, who was equally a recycling enthusiast, and thought his prayer had been answered.
Yemi Megbope.
After the exchange of ideas and an extensive conversation on recycling, Megbope offered Adegbola a stimulant – an invitation to her recycling plant in Ikorodu, Lagos.
"I paid a visit to her factory called Green Space Recycling Services Ltd. in Ikorodu in 2019 and was impressed by what I saw. I became so excited that I expressed my desire to set up something similar to hers," Adegbola said.
The N34 million invoice Megbope sent to Adegbola
The PSP operator said he began making payments to Megbope in tranches but was forced to ask for a refund when he noticed a grey area in the agreement they had.
"When I started having doubts about all the things she told me, I took my money back from her. However, when she gave me assurances that my funds were safe, I started paying the money back to her in tranches," Adegbola said.
"She said there was no problem and that I should reach out to her anytime I was ready.
"I asked her what it would cost me to set up a similar recycling centre, especially in the area of getting all necessary equipment needed for the business, and she said she would find out and get back to me."
Adegbola said he reached out to Megbope in June 2020 when he felt he was ready to start the business.
"When I told her I was ready, she gave me a quotation of N29.2 million and a list of the equipment that would be transported to Nigeria from China once I made payment," Adegbola said.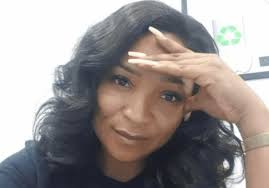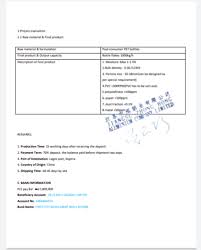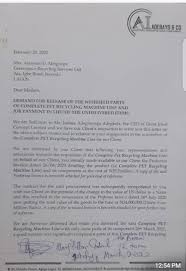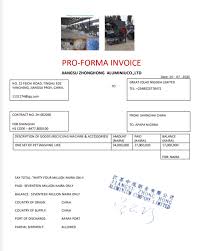 "When she gave me the list, I told her I personally didn't have that kind of money but there were people that could borrow me."
The moment Adegbola recommenced payment for the equipment he needed, the narrative changed.
"After paying a considerable amount out of the N29.2 million she said the equipment would cost me, she reached out to me and said the dollar exchange rate had changed and that I now had to pay N34 million," Adegbola said
"I couldn't go back at that point, so I had to make the additional payment she requested.
"In February 2021, I completed the payment after I was able to raise the money from friends.
"Mogbope told me my equipment would arrive Nigeria in March, 2021.
"For me to be able to clear the machines when they eventually arrive the Apapa port, she initially told me, it would cost N4.6 million. But later, she said it would cost me N6.6 million.
"At the end of the day, the entire amount I paid to Mogbope was N42,080,000 million. It was also agreed that the equipment I ordered would come in 'two full containers.'"
WHAT ADEGBOLA ORDERED VERSUS WHAT HE GOT
Yemi Megbope
The goods did arrive the Apapa port in March, 2021, as Megbope promised. However, they did not come in "two full containers" as promised and this sent an immediate signal to Adegbola that something was not right.
"When the goods arrived, I noticed they were scattered in six different containers," the PSP operator said.
"I also saw that they loaded other peoples' goods with mine in all six containers. I quickly sensed that the equipment she had ordered on my behalf was not even up to two containers and that was why she had them scattered in other people's containers."
Just like he had suspected, when the machines were brought out, Adegbola realised that they were not complete.
"Without wasting any further time, I decided to confront her about the incomplete machines that were delivered to me," Adegbola said.
"This was when she said the money I paid her could not buy the whole equipment and that she only later decided to buy the most important ones I would be needing among them.
"She added that I should still be able to start my plant with the incomplete but key machines that were delivered to me. She even advised me to buy the missing ones locally.
"I became so sad because the equipment Megbope handed over to me were not worth N42 million. I also became quite depressed because I knew I had been defrauded."
THE ACTUAL COST OF THE MACHINES MEGBOPE COLECTED N40M FOR AND STILL DID NOT DELIVER
Adegbola told us that he decided to do an independent finding online to know the actual cost of the machine Megbope collected over N40 million for.
"Luckily for me, I came in contact with the actual Chinese company that Megbope purchased the equipment from and they sent me all relevant correspondents on the inquiry I made," Adegbola said.
"I then requested for an invoice from the company, and when they sent it, the equipment she collected about $100,000 from me for – because as of then a dollar was still being exchanged for N430 – was less than $25,000!
"This meant that the actual cost of all the equipment was within the region of N15 million.
"How could she have collected almost triple the actual amount from me and still not deliver all the equipment I needed? I was really mad."
"Despite making over N27 million off me, she still chose not to deliver the complete equipment. Is that not wickedness?"
THE MEETING
Adegbola told our correspondent that he later scheduled a meeting with Megbope to allow both parties fashion out a solution on the matter.
"In the meeting, I told her my findings and the actual amount the Chinese company told me the equipment cost and she gave an excuse that she didn't go to China herself," Adegbola said.
"She also claimed she made the purchase through an intermediary.
"I then asked her, 'You claimed to have used an intermediary, yet after swindling me this much, you still did not deliver all I requested for?'"
Adegbola said he insisted that Megbope get in touch with the intermediary so he could speak to him directly but she became evasive.
"I told her I paid for two containers so that my equipment wouldn't get mixed up with those of others. It was clear she had my equipment scattered in different containers because of the fraud she wanted to perpetrate," he said.
THE FAILED PROMISES THAT FOLLOWED
Adegbola said he had been asking Megbope to deliver the outstanding equipment since March, 2021, but she had continued to give him excuses.
In February, he got his lawyer to write her a demand letter.
First Demand Letter Adegbola Wrote to Megbope
"In February 2022, I got my lawyer to write her a letter demanding that she address my concern by making the other outstanding equipment available," Adegbola said.
First Demand Letter Adegbola Wrote to Megbope
"Her lawyer wrote us back that the reason I did not get all the complete equipment was that there was 'a mix up from China'. He also said they would be delivered soon. Till date, however, there has been no further response from them.
"I later asked her to pay me the equivalent of the outstanding equipment so that I could make the purchase on my own but she still did not respond."
Adegbola said he wrote another letter to Megbope in September but still did not get any favourable response.
Message Between Agebola and Megbope
"She later sent me a series of WhatsApp messages to ask me where I would want her to deliver the items to. I sent the address to her and to her lawyer also," Adegbola said.
"Till we speak, she still has not delivered them."
Another Demand Letter Written in March
Adegbola said he had been getting messages from his creditors to repay the loans he collected from them between 2020 and 2021.
I don't know why she doesn't want me to flourish," Adegbola said.
"The loan that I secured in order to pay her for the equipment has now risen to over N80 million because of the interest I am supposed to pay on it. It has continued to accumulate interest at a compounding rate.
"She has killed my business and I know she is after my life. One of the things that can throw a man into depression is debt, especially when it is an unserviceable debt.
"Every day, I wake up, go about my business and come back home to an ever-increasing debt, and this is because Megbope has decided to hold on to what could have brought forth the income I could have used in repaying the debt.
"It's been over 20 months since I made the payment to her."
REVELATION FROM THE SOURCE
Final Demand Notice Issued in October
Adegbola said he later reached out to a Chinese contact who also knew about the development.
What the Chinese contact revealed to me was disturbing," Adegbola said.
"He told me that Megbope sold my equipment to another person. I also was able to establish that she paid around N15 million for the equipment and kept over N27 million for herself. Yet she did not supply all she was supposed to supply to me.
"I challenged her to bring out the list of equipment she ordered and the prices that were given to her by the manufacturers, but she never released the actual price list to me. She only sent me the total sum I was to pay."
Adegbola said that apart from the N27 million fraud, Megbope had also refused to deliver essential machines like a rising tank, three screw loaders and one hot washing tank to him.
"It has been a tormenting journey. It is an episode that can make you lose your mind," the PSP operator said.
'OUR LAWYERS ARE ALREADY SORTING ISSUES OUT'
When contacted Megbope for comments on the matter, she said her lawyer was already working with Adegbola's lawyer to get the issue resolved.
"He already told a lawyer to write to me on the issue. I have also contacted mine and they are already exchanging correspondence," Megbope said.
When she was further asked whether she would like to react to the allegation levelled against her, she said she preferred to allow her lawyer do his job.
"When lawyers are having conversations, it is always better to allow them do their job. At the end of the day, the legal route is like the ultimate [sic]," she said.
After the conversation Megbope had with our reporter, she again reached out to Adegbola in November 2022, promising to deliver the equipment in one week. But she failed again in making good the promise.
My 3 Daughters Can Stand Shoulder-to Shoulder With Any Man — Olori Sekinat Elegushi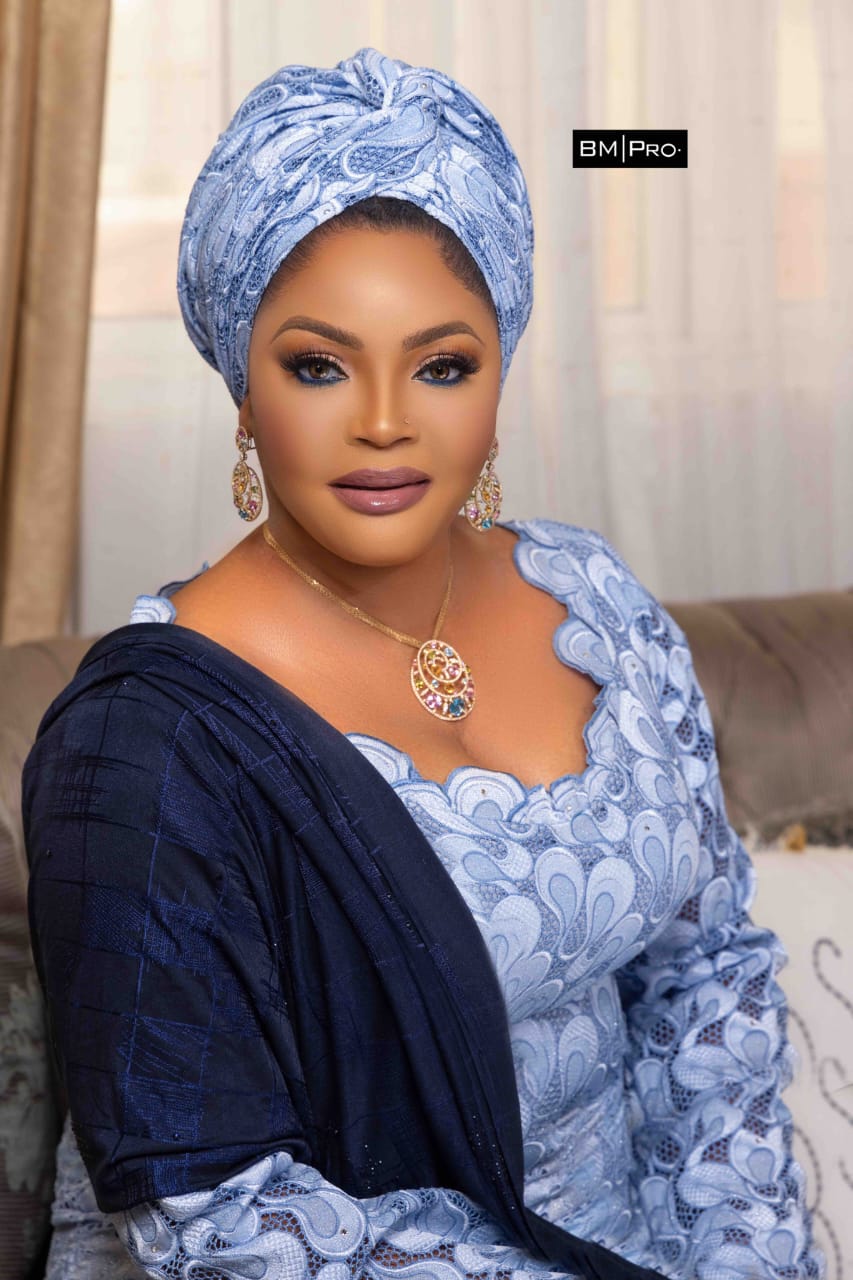 Olori Sekinat Aramide Elegushi, wife of Lagos popular traditional ruler, Oba Saheed Ademola Elegushi, has revealed that she is not bothered about not producing an heir for her husband.
In a recent interview with BBC News, the elegant Queen of Ikate Kingdom said she is not worried but has been so blessed to have three adorable daughters together with Oba Elegushi—who she married in 2003— and they have both raised the girls to stand shoulder to shoulder with their male counterparts in any part of the world.
She admitted that while women are not allowed to sit on the Elegushi royal throne, her daughters are capable of competing on an equal footing with men anywhere in the world.
"I never believed I wouldn't have a male child but God in His infinite mercies gave me three beautiful daughters. Of course when it comes to ascending the throne, female children cannot inherit the throne. But I am so proud of my daughters because there is no place where any of their male counterparts stand, my daughters will stand shoulder-to-shoulder with them," Olori boasted in the interview released on Wednesday and conducted in the Yoruba language.
The Olori's experience of successfully raising her three daughters has inspired her passionate love for the underprivileged and showing love to children through her Quality and Selfless Empowerment, QSE Foundation.
Speaking passionately about the foundation which holds annual children's parties, and always well attended by several children in the community and beyond, Olori Sekinat said: "We care for mothers and their children. We have also been able to help many women in the community. The face of the kingdom has really changed. We have been able to introduce some modernity into the way things are done."
Fielding questions on how different women swarm around her charming and well-heeled husband; Olori Sekinat said she has never been bothered by this as she claimed that it is natural for her husband to be attracted to different women because of his look and status as a first class modern monarch.
She however expressed confidence in her husband's love and knowing that he prioritises her above every other woman. "God has given me the virtues of patience and endurance since I was young. My husband knows I don't make a fuss about other women because I know he loves me and puts me first," she exuded.
Olori Sekinat recalled meeting the king as a student at her late mother's shop on Lagos Island, but he did not tell her anything about his royal status.
She claimed to have voiced concerns when her husband was selected for the throne at the time he —Oba Elegushi— was already rising politically and on the verge of getting the ticket to represent his people in Eti Osa at the House of Representatives but the wishes of the people prevailed.