Zazuu, a payment marketplace for remittance services, has shut down.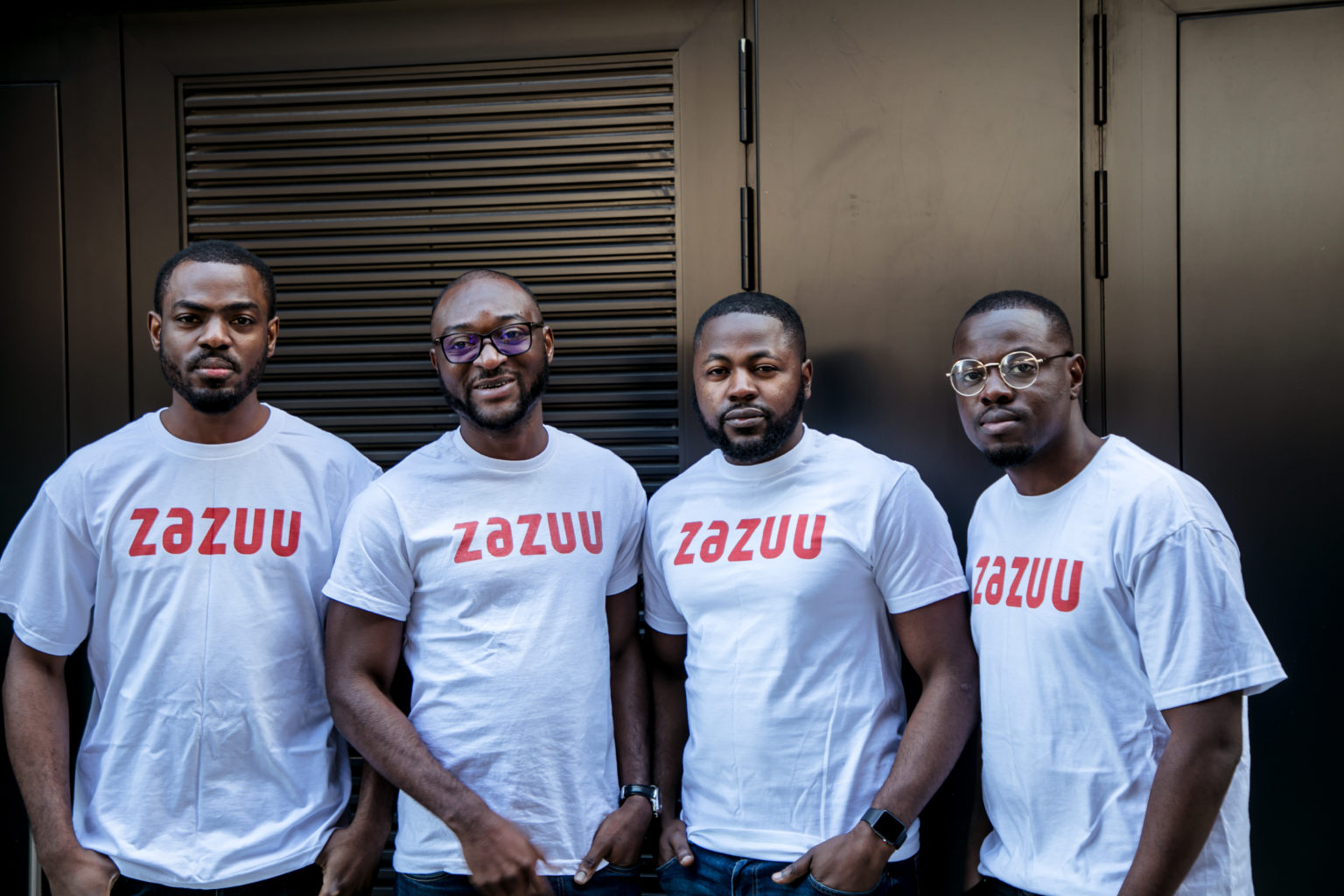 Zazuu, a London-based fintech that built a marketplace for African remittance companies and raised more than $2 million, has shut down, citing a lack of funding.
Zazuu, the fintech marketplace for cross-border payment networks in Africa that raised over $2 million from investors like Launch Africa and Founders Factory, has shut down after failing to raise funding. "We explored every option before making this decision," the company said in a LinkedIn post announcing the closure.
Zazuu was founded by Kay Akinwunmi (CEO), Korede Fanilola (COO), Tosin Ekolie (CTO), and Tola Alade (CDO) in 2018 and raised a $200,000 seed round from Launch Africa and ODBA in August 2021. A year later, the company raised $2 million from Launch Africa, Founders Factory Africa, ODBA, HoaQ, Tinie Tempah, Jason Njoku, Babs Ogundeyi, and other angel investors.
Africa has the highest rate for remittance services for any continent; the average rate for sending money to the continent from Europe hovers around 9% and could be as high as 22% in some instances. Zazuu, which started as a simple Facebook and Telegram chatbot informing users of daily FX rates, evolved into a full-blown aggregator that listed more than 17 Africa-focused remittance providers on its platform before its closure.
The startup operated on the belief that a marketplace where customers could choose the cheapest remittance option could help lower prices by bringing transparency and increasing competition. Akinwunmi told TechCabal in March 2022 that Zazuu had the lowest rate anyone transferring money to Africa could get on the platform, at 1.5%. The startup also said that almost a hundred thousand users had used its Search and Compare service, which customers used to compare prices to find the best rates for sending money to Africa.
Adewunmi told TechCabal in May 2022 that one of the challenges Zazuu faced in its earlier stages was explaining to customers and potential partners what they were trying to build. He added that another challenge Zazuu faced was licensing requirements and the costs attached to them.
Zazuu's shutdown is another in a series of startups shutting down this year as funding dries up for Africa's tech ecosystem. By the end of October, African startups had raised less than $2.8 billion this year, which represents less than half of the $6 billion raised last year. Lazerpay, a crypto startup that shut down in April, also blamed a lack of funding for its closure. WhereIsMyTransport, a South African mobility startup, also shut down in October, citing an inability to raise new funding.
FCTA uncovers illegal oil refining warehouse in Abuja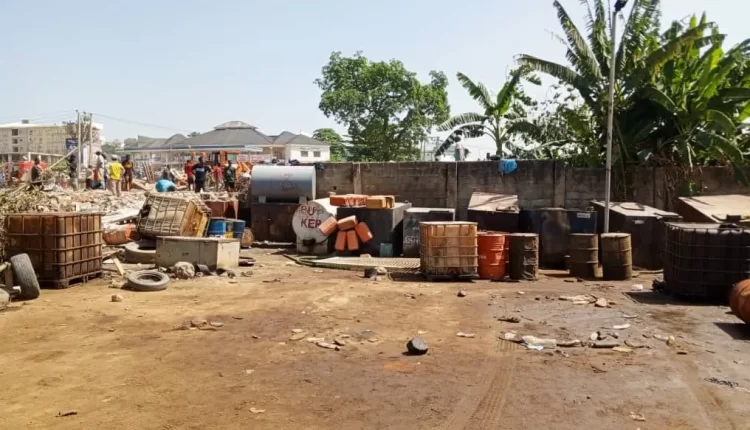 In continuation of the city cleaning exercise, Authorities of the Federal Capital Territory Administration (FCTA) with operatives of security personnel have uncovered an illegal oil refining warehouse in Mabushi, opposite Mobile filling station on Ahmadu Bello way in Abuja.
The Director, Department of Development Control, FCTA, Mukhtar Galadima after the operation on Thursday, said the illegal refining site was discovered during the continuation of the city cleaning exercise.
According to him, about three to four plot of lands designated for commercial purposes have been converted to an area where oil and diesel are being adulterated and circulated to other parts of the city.
Galadima explained that the city sanitation task force will look into the provision of the law and make necessary recommendations to the FCT Administration for further actions on the plots used for the activity.
He said there was no arrest but the items used in carrying out the illegal refining have been impounded.
Galadima said, "During the continuation of our city sanitation exercise in Mabushi opposite Mobile filling station on Ahmadu way, we discovered an illegal refining site where oil and diesel are being adulterated, we have done the needful by moving the items to Nigerian Security and Civil Defence Corps.
"From what we have seen so far, about three or four pilot of lands designated for commercial purposes have been converted to unapproved activities, which we believe the owners are fully aware, there will be consequences.
"We are going to look at the provision of the law and make necessary recommendations to the FCT Administration"
He said the administration will continue to go tough on activities being carried out without government approval,  especially revocation of the titles.
Collaborating, Head, operations FCT Directorate of Road Traffic Service (DRTS), Deborah Osho said the city management team during the exercise also discovered that most of the areas in the Nation's capital have been converted to illegal car mart and motor parks.
She disclosed that fifteen vehicles have so far been impounded since the operation commenced about two days.
Central Bank To Freeze Accounts Without BVN, NIN From April 2024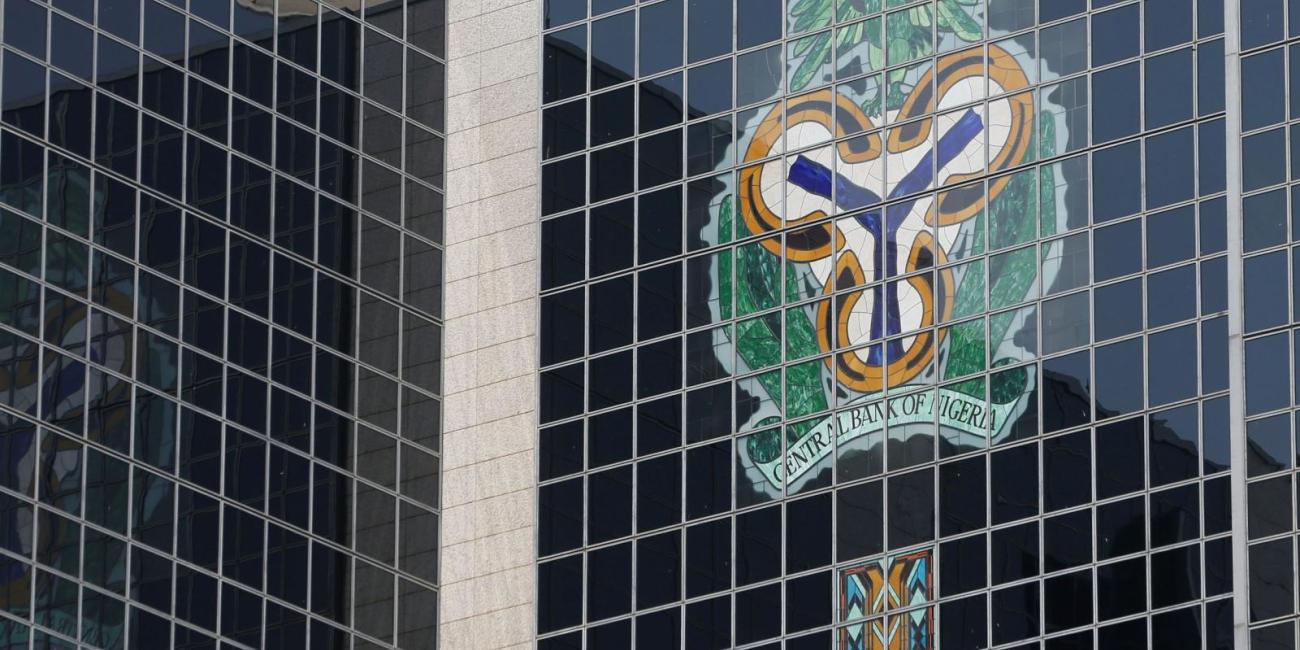 The Central Bank of Nigeria (CBN) said on Friday that it will freeze accounts without a Bank Verification Number (BVN) or National Identification Number (NIN) from April 2024.
This is according to a Friday circular by the apex bank which said a BVN or NIN verification will be "conducted shortly".
It also said all BVN or NIN attached to accounts/wallets must be electronically revalidated by January 31, 2024, according to the circular by the CBN Director of Payments System Management Department Chibuzo Efobi, and the Director of Financial Policy and Regulation Department Haruna Mustapha.
More details later….
Adebayo Alli: Guinness Nigeria gets new Managing Director, Its first Nigerian CEO since 2015 …..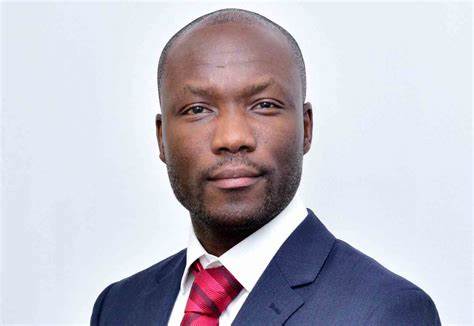 Guinness Nigeria has announced the appointment of Mr Adebayo Alli as its new Managing Director, its first Nigerian MD since 2015.
The appointment comes after John Musunga, the now erstwhile MD of Guinness Nigeria moved to become Diageo Africa's Managing Director for Southern, West, and Central Africa.
The announcement was given after the company's board meeting held on Monday, November 27, 2023.
According to the corporate filing on NGX's website signed by the Company Secretary, Abidemi Ademola, Adebayo Alli would resume his new role within the company on January 1, 2024.
Profile of Adebayo Alli …..
Adebayo Alli, a mechanical engineer by training, holds a B.Sc. in Mechanical Engineering from the University of Ibadan and an MSc in Advanced Process Engineering from Loughborough University, UK.
He joined Diageo, owner of Guinness Nigeria in 2005 as a Packaging Operations Support Manager. Since then, he has gone on to work as project lead for a business transformation project in Meta Abo Brewery Limited, Ethiopia, another of Diageo Africa's businesses. In 2014, he became a plant manager at the Meta Abo Brewery, and in 2015, Supply Chain Director.
Upon his return to Nigeria in 2017, he assumed the role of Operations Director at Guinness Nigeria before shifting his focus towards general management, venturing into multiple senior commercial sales positions within Guinness Nigeria PLC.
His trajectory saw a brief tenure between 2019 and 2020 as the Director for IPS, Reserve & Modern Trade. Subsequently, in 2020, Bayo ascended to the role of Commercial Director at Guinness Nigeria.
What you should know….
Guinness Nigeria's last Nigerian MD was Seni Adetu who served between 2012 and 2015. Since him, John O'Kefee an Irish man became the MD, followed by Peter Ndegwa, a Kenyan, Baker Magunda, another Kenyan, then John Musunga, also another Kenyan.
Guinness Nigeria Plc is majorly owned by Diageo Plc with a 58% stake. In the past, Diageo's only footprint in Nigeria was through Guinness Nigeria and the Managing Director of Guinness Nigeria also doubled as the head of the Diageo brand in the country.
However, after Diageo announced a discontinuation of its import deal with Guinness Nigeria, which meant Guinness Nigeria would no longer import Johnnie Walker and Baileys into Nigeria, it was also announced that Diageo was creating a new "wholly owned spirits-focused business" to manage the importation and distribution of those premium spirits brand in West and Central Africa. Presumably, John Musunga is resuming to head this new business.