Wole Olanipekun in eye of the storm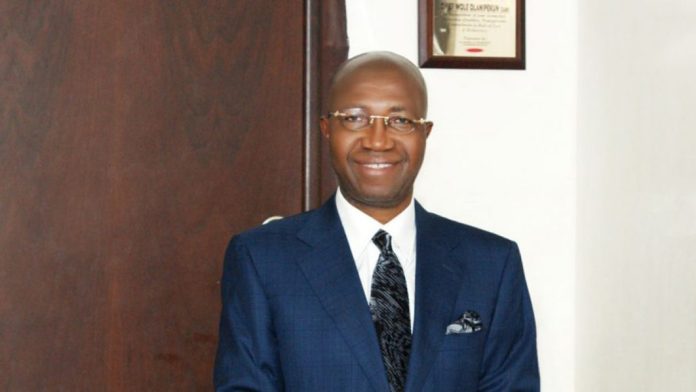 During the week, a Senior Advocate of Nigeria, Wole Olanipekun's law firm came under fire for allegedly attempting to 'steal' a client from another prestigious firm like his, thus violating Rule 39 of the Rules of Professional Conduct, prohibiting self-advertising and solicitation by Nigerian legal practitioners or making comparison with or criticising other lawyers, including any statement about the quality of the lawyer's work, the size or success of his practice or his success rate.
Saipem SPA, an Italian multinational oilfield services company, one of the largest in the world and formerly a subsidiary of Italian oil and gas supermajor, Eni, with operations in Nigeria, alongside Saipem Contracting Nigeria Ltd, were in court with the Rivers State Government over an alleged conspiracy to cheat and with intent to defraud the state of the sum of $130 million, being advanced payment for the construction of the OCGT power plant in Port Harcourt. Both companies were represented by the law firm, Ajumogobia & Okeke, owned by former Minister of State for Petroleum, Odein Ajumogobia.
thinking that they could possibly make a kill from the lawsuit and also provide the two companies a soft landing so that they would end up not paying the total amount they were being sued for, Adekunbi Ogunde, an employee of Wole Olanipekun & Co, who was made leading partner in the oil and gas practice area in the law firm in December 2021, decided to do the unthinkable. She wrote to Mr Francesco Caio, the Chief Executive Officer of Saipem SPA, attempting to steal the case from the original representative for her law firm. Unknown to her, the case was no longer in court. It had already been settled out of court about two months before she wrote to Caio, which was on June 20, 2022.
While marketing her law firm, she cast a bad light on Ajumogobia & Co as a law firm with less influence and clout in favour of her law firm, which she considered more influential and prestigious. An excerpt from her letter to Caio read in part, "..I believe that you need a more influential lawyer/law firm to prevent a potential huge pay out to Rivers State Government and without doubt, I believe my law firm, Wole Olanipekun & Co can help in this regard. It will also reveal that the presence of our lead partner, Chief Olanipekun SAN, OFR, in the matter, will significantly switch things in favour of Saipem.
"Chief Olanipekun SAN, OFR is currently the Chairman of the Body of Benchers, which is the highest ruling body in the Nigerian legal profession. In other words, Chief Olanipekun SAN, OFR is the head of the entire legal profession in Nigeria. Wole Olanipekun & Co has helped other multinationals avoid huge pay cuts in more complex, sensitive and highly political matters."
Dismayed, Caio forwarded the letter to his company's attorney who was to say the least, miffed that Wole Olanipekun & Co could descend so low as to want to 'steal' his client from him. Ajumogobia immediately wrote to Olanipekun, expressing extreme disappointment and utter disillusionment that a letter of that nature could emanate from his chambers, given his stature at the bar generally and as the current Chairman of the Body of Benchers, in particular.
The former minister was all the more disappointed that Olanipekun would be willing to use his position to influence Justices of the Supreme Court, Presiding Justices of the Court of Appeal and Chief Judges, thus committing gross misconduct of the worst kind. What annoyed Ajumogobia the most is the fact that the case was made public and personally known to Olanipekun and his firm.
According to Ajumogobia, Olanipekun had asked him about the matter during a dinner that they both attended a few months ago. Ajumogobia demanded a written apology to his firm from Wole Olanipekun & Co and another letter to Saipem top management retracting the initial letter. Olanipekun's law firm quickly retracted the letter and apologised to Ajumogobia's law firm. It disassociated itself from the email, expressing disgust and regret that it emanated from a partner in their firm who acted without authorisation. But the apology has done very little to remedy the situation, especially among the Nigerian legal community who have expressed dismay and anger over Olanipekun's unethical act.
First, lawyers are unanimous with their concerns that the disclaimer from Olanipekun fell short of expectation, was incredibly offensive, derogatory and extremely disrespectful to Ajumogobia, who is also a SAN. They wonder why Olanikpekun would detail two junior associates to sign the apology letter disassociating his law firm from his employee's action and addressed to Ajumogobia when he could have signed the letter to show good faith.
Secondly, the lawyers expressed the opinion that what Olanipekun's law firm did was a serious breach that needed to be addressed to safeguard the integrity of the profession. According to them, if the matter was left without reprimand, it would open a floodgate for all sorts of things and it won't be long before the profession is destroyed. Finally, they begged to differ that the senior partner, Olanipekun, claims ignorance of the letter soliciting Saipem, as a case of such magnitude would naturally require a higher authorisation and not be left in the hands of junior associates. All eyes are currently on the Legal Practitioners Disciplinary Committee, to see if they plan to act on the matter between Olanipekun and Ajumogobia and dish out the appropriate sanctions or if it will be swept under the carpet because of Olanipekun's perceived standing in the society.
Be that as it may, this isn't the first time Olanipekun has been in the eye of the storm over his unethical ways of practising law. A few months ago, Lucius Nwosu SAN, petitioned the Nigerian Bar Association to restrain Olanipekun from bidding for the position of chairman of Benchers, which is the professional body concerned with the admission of prospective students into the Nigerian Law School. The body also regulates the call of Law School graduates to the Nigerian Bar and the regulation of the legal profession in Nigeria.
In a letter addressed to Olumide Akpata, the NBA president, Nwosu accused Olanipekun of engaging in unprofessional conduct contrary to the provisions of section 3 of the Legal Practitioners Act Cap L 11, which provides that a Body of Benchers member should be of the highest distinction in the legal profession, a test that Nwosu says Olanipekun has failed repeatedly.
According to Nwosu, Olanipekun has unfortunately, over the years, progressively carried on a practice, which has culminated in his condemnation in unanimous decisions of the Supreme Court and final court of the land in the strongest of terms, particularly where Olanipekun sought for a review of the Supreme Court judgement on the Bayelsa State governorship election of 2019.
Olanipekun and Afe Babalola SAN, who both represented David Lyon, the Bayelsa governorship candidate and the All Progressives Congress (APC), were fined N30 million by the apex court over the application. Olanipekun, according to Nwosu, defiantly refused to pay the fine, adding that his refusal is even more complicated, given the fact that the Chief Justice of the federation and all the learned law lords of the Supreme Court are statutory members of the Body of Benchers, including all the heads of strategic courts in Nigeria. This and many more, Nwosu considered an act of indecency on the part of Olanipekun, enough for him not to even think of applying to sit as chairman of the highest policy body where ethics and regulation of the legal profession will be discussed and formulated. But the NBA was past caring and Olanipekun eventually emerged the chairman of the body.
Nigeria Independence Fiesta 2023: Lagos Airport Hotel  to Host Green and White Party.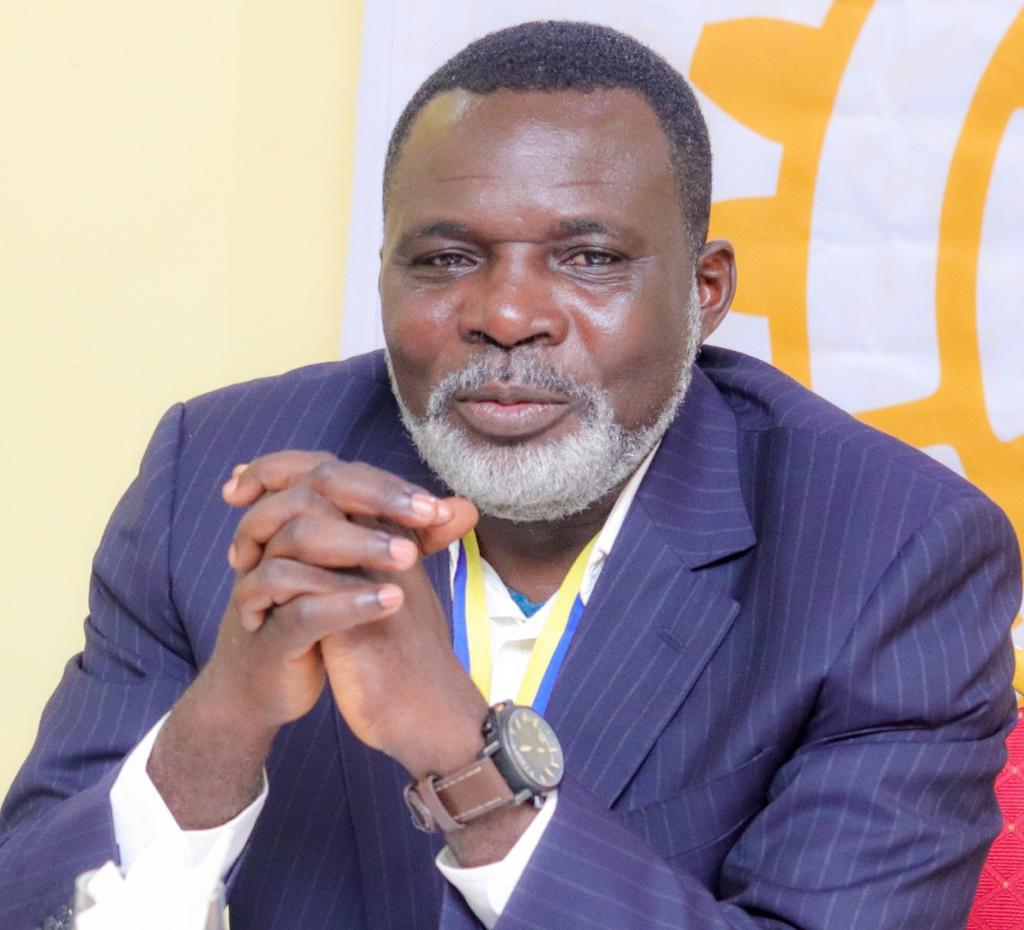 A front line Nigerian events and communications company, PRIMAA Productions and Promotions, has announced a 3-day unlimited and exciting fun-packed "Nigeria Independence Fiesta" in celebration of the nation's 63rd independence anniversary.
The event has been scheduled to be held at the prestigious Lagos Airport Hotel, Ikeja from Saturday September 30 to Monday, October 2, 2023.
Speaking about the event tagged "Green and White Party," the organisers led by Prince Adeyemi Aseperi-Shonibare of Primaa Productions and Promotions, said the "event is designed for Nigerians to commemorate the 63rd anniversary and share a special day with families and friends in a very moderate but exquisite manner.
On her part,  the General Manager,  Lagos Airport Hotel, Mrs. Folashade A. Awe (FCA ) said; the "events are also aimed at providing a platform for an exciting get-together for associates, colleagues, families and friends on the national day is going to be fun parked days of celebration at the exclusive pool side of the prestigious Lagos Airport Hotel, Ikeja, Lagos. The events are packaged to deliver an outdoor unforgettable and exciting social event in celebration of Nigerians' uniqueness."
"The 3-day event which is to be celebrated with Nigerian contemporary music and dance will have a good number of Nigerian musicians and comedians thrilling and entertaining their fans in spectacular ways. The artists include Don P,  Kenny J, Hismusic, Young Lop, ACENUNKY, LYRIKA, Helix, Oluwafrozy, Macqelin, Omalicha(BlazeG), Emoh Grand and many more.
MC MACAVALI and MC 525, with the reputable DJ AK are going to be the DJ for the 3 days of unlimited fun of music, dance, comedy, swimming competitions, games and many more."
The event is supported by Fresh FM, Goldmyne TV, Landmark Media limited, LASAA and exclusively packaged by 3P and Lagos Airport Hotel, Ikeja. It promises to be an exciting weekend with gate opening between 9am and 5pm daily and evening events from 7pm till fade.
Interestingly aside the entertainment galore and side attractions,  the Gate Pass also goes with specific benefits. While a child with N2,000 will have free drinks and an adult with N3,000 will be entitled to free drink ,a couple paying N5,000 gate pass will also get free drinks, and a family of four is N10,000  and will get free drinks.
Every ticket also attracts a 20% discount on Airport Hotel rooms. Your ticket can also win you a weekend getaway at Lagos Airport Hotel. (With Terms and conditions )
The dress code for every attendee is a touch of Green and White.
For Sponsorship and Support, please call : +2348138661114 or +2348033077759.
LAGOS AIRPORT HOTEL, HOTELIER OF DISTINCTION.
Rotimi Ajanaku, others make Ministerial Team Lead of Power Minister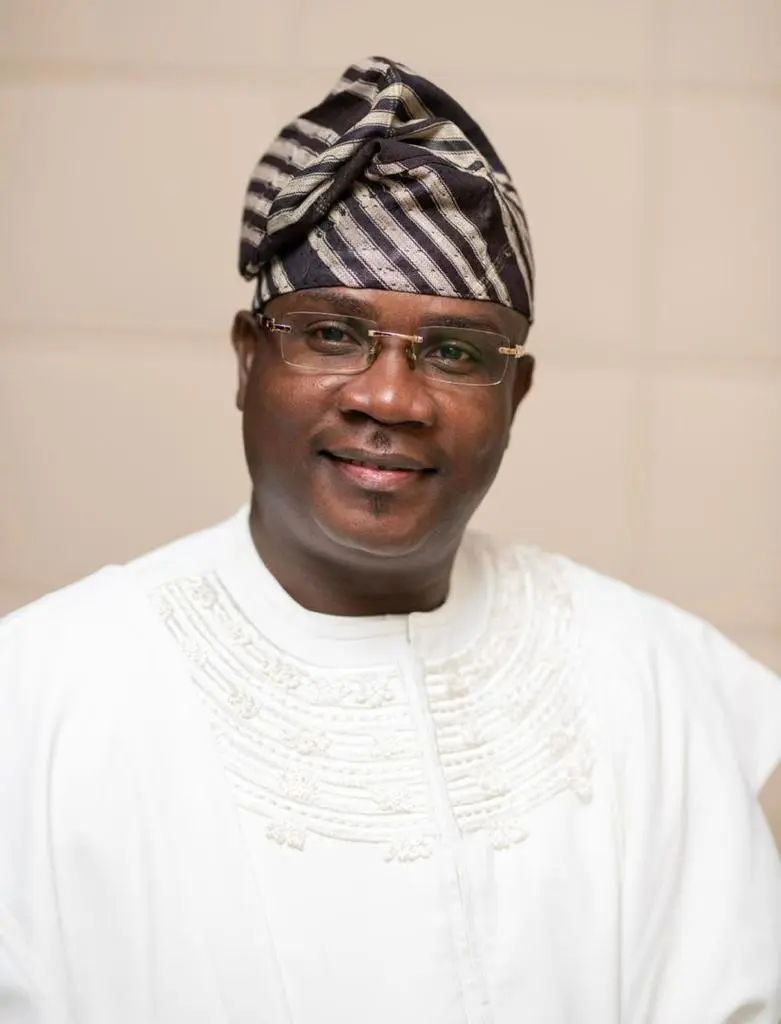 The Ministry of Power is pleased to announce the commissioning of a dynamic and experienced ministerial team dedicated to providing technical support, project delivery coordination, stakeholder management, and media relations within the ministry. This strategic move aims to strengthen the ministry's existing capabilities and enhance its efforts in delivering efficient and sustainable power solutions to the nation.
Under the visionary leadership of the Honourable Minister of Power, the newly formed team will play a crucial role in driving key initiatives, ensuring seamless project monitoring and execution, fostering collaboration with stakeholders, and effectively communicating the ministry's objectives and activities to the public.
The appointed team members bring a wealth of expertise and diverse backgrounds, enabling them to contribute effectively to the ministry's goals. Their collective knowledge and experience will be instrumental in achieving the vision of providing reliable and affordable power supply for all citizens.
The key responsibilities of the ministerial team include:
1. Technical Support & Project Coordination
The technical support team will play a crucial role in assisting the Minister of Power in carrying out his responsibilities effectively. They will provide support to Minister of Power in the areas of Policy and Regulation Research and Analysis, Briefing and Documentation, Project tracking, coordination and harmonisation, Technical Expertise, Crisis Management, International Cooperation, Monitoring and Evaluation.
Team Lead : ADEDAYO OLOWONIYI
A seasoned professional with proven success conceptualizing strategies and directing multicultural teams to streamline operations, improve fiscal health, and propel business growth across Africa. He established and steered entities in Nigeria, Senegal, Kenya and Angola.
He has over 10 years' experience as CEO of multinational companies in Africa, and 15 years' experience in the power sector in Africa. Adedayo was the first Nigerian CEO and Country Manager for ABB, and the Vice President Business Development and Managing Director for MAN Diesel & Turbo, a German manufacturer of turbines, engines and compressors for power generation and oil & gas applications.
He possesses in-depth knowledge and understanding of the power sector in Sub- Saharan Africa and its challenges. Adedayo has vast international experience within multiple countries, including the United Kingdom, United States, Switzerland, South Africa, Nigeria, Senegal, Kenya, and Angola.
He will be supported by other seasoned professionals and specialists across the Power Sector value chain as well as Institutional technical partners from UKNaif, AfDB, USAID, and the World Bank.
2. Stakeholder Coordination
As a stakeholders' coordinating team to the Minister of Power, the primary responsibility of the team is to manage and facilitate effective communication and collaboration between the Minister and various technical and political stakeholders in the power sector. This includes Stakeholder Mapping, Relationship Building, Policy Advocacy, Public Relations, Political Analysis, Political Strategy, Conflict Resolution, Political Intelligence and Political Risk Assessment.
*Team Lead: ROTIMI AJANAKU
Rotimi, a Law graduate is a skilled stakeholder engagement specialist with a strong background in public relations and diplomacy. Responsible for managing relationships with key stakeholders in the power sector, fostering collaboration, and addressing stakeholder concerns to promote a conducive environment for power sector development.
Rotimi will be supported by other stakeholder liaison officers across the country.
3. Media Relations Team
As a media advisory team to the Minister of Power, the role of the team is to provide strategic guidance and support in managing media relations, public communications, and reputation management. This includes Media Strategy, Media Relations, Message Development, Media Monitoring, Crisis Communication, Media Training, Content Creation, Reputation Management, Media Campaigns, Media Analysis and Reporting.
Team Lead: Bolaji Tunji
Bolaji Tunji was Special Adviser, Communication and Strategy to Senator Abiola Ajimobi, Governor of Oyo State, Nigeria, until May 29, 2019. He retained the position after the public service, working with the Ex- Governor and was Senator Abiola Ajimobi's Special Adviser when he was nominated the Deputy National Chairman (South) of the All Progressives Congress (APC) the ruling political party in Nigeria.
Prior to his appointment, he was Executive Director (Special Duties) and a member of the Board of The Sun newspaper.
An astute journalist with wide network in the media industry, he set up and was pioneer Managing Director/Editor-in-Chief of New Telegraph newspaper, a national publication. He was also Editor, National Mirror newspaper, having edited the Sunday Mirror title, from the same stable, for about three years.
A graduate of the Obafemi Awolowo University, Ile- Ife, Osun State, Tunji, a former classroom teacher, began his journalism career with Nigeria's The Guardian newspaper in March 1993 where he spent eight years before resigning as a Correspondent to join Daily Independent as pioneer Deputy News Editor in September 2001.
The Ministry of Power is confident that the commissioning of this exceptional ministerial team will significantly bolster its capacity to address the challenges and opportunities in the power sector. By leveraging their combined expertise and collaborative approach, the team will contribute to the sustainable development of a robust and reliable power infrastructure that meets the growing energy needs of our nation.
He will be supported by other seasoned media specialists covering the conventional print and electronic media as well as the New media.
US President, Joe Biden Appoint Nigerians Osagie Imasogie & Chinenye Ogwumike As Advisers.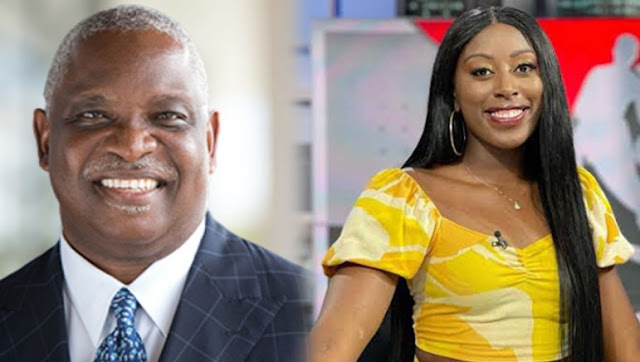 The United States President, Joe Biden, has appointed two professionals who are of Nigerian descent as special advisers.
Both Osagie Imasogie and Chineye Ogwumike were part of the 12 members of the President's Advisory Council on African Diaspora Engagement in the United States.
The appointment was contained in a statement released by the State House on Wednesday.
The members include Silvester Scott Beaman who will chair the council, Mimi E. Alemayehou, Rosalind Brewer, Viola Davis, Helene D. Gayle, Patrick Hubert Gaspard, C.D. Glin, Osagie Imasogie, Almaz Negash, Chinenye Joy Ogwumike, Ham K. Serunjogi, and Kevin Young.
The members of the council will serve for the 2023-2025 term.
According to the statement, the establishment of the council was aimed at enhancing dialogue between United States officials and the African Diaspora.
"The Council's members include individuals who have distinguished themselves in government, sports, creative industries, business, academia, social work, and faith-based activities.
"They will provide invaluable guidance to reinforce cultural, social, political, and economic ties between the U.S. and Africa, and promote trade, investment, and educational exchanges between the United States and Africa," the statement read in part.
Below are the profiles of both Imasogie and Ogwumike
Osagie Imasogie
Osagie Imasogie is Chairman of the Investment Bank and SEC/FINRA registered Broker-Dealer, Quoin Capital and Quoin Advisors. In addition, Osagie is a co-founder of PIPV Capital, a private equity firm that is focused on the life sciences vertical and has invested over $1 billion into that industry. Prior to co-founding PIPV Capital, he established GlaxoSmithKline Ventures and was its founding Vice President. Osagie has held senior commercial and R&D positions within pharmaceutical companies such as GSK, SmithKline Beecham, and DuPont Merck.
He has also been a Price Waterhouse Corporate Finance Partner as well as a practicing attorney with leading U.S. law firm, Schnader, Harrison, Segal & Lewis. Osagie is a serial entrepreneur and investor who serves on the board of a number of financial institutions such as FS-KKR Capital Corp and Haverford Trust, institutions that cumulatively manage over $28 billion. He is an adviser to Brown Advisory, a firm that manages in excess of $140 billion. Osagie is the Vice-Chair of the Executive Committee of the Philadelphia Museum of Art and a member of the Executive Committee and Chair of the Nominating & Governance Committee of the Philadelphia Orchestra and Kimmel Center.
In addition, Osagie is a Trustee of the University of Pennsylvania, a member of the Executive Committee of the University, and is also the Chairman of the Board of the University of Pennsylvania Carey Law School, where he is an Adjunct Professor of Intellectual Property. Osagie holds LLM degrees from the London School of Economics and the University of Pennsylvania Carey Law School, and is a member of the New York State Bar in addition to being admitted to practice in other jurisdictions.
Chinenye Ogwumike
Chinenye "Chiney" Ogwumike is a 2-Time WNBA All-Star for the Los Angeles Sparks and a full-time, multi-platform ESPN host and NBA analyst. Chiney stars on ESPN daily on ESPN's NBA Today and NBA Countdown, and also stars on the court as a forward for the Sparks. Chiney is a proud first generation Nigerian-American, born in Cypress, Texas. The 1st overall pick in the 2014 WNBA Draft, she graduated from Stanford University with an International Relations degree under the mentorship of Dr. Condoleezza Rice.
Chiney led Stanford to three Final Fours while distinguishing herself in academics, earning multiple honors for her academic success, including being named the 2014 Capital One Academic All-American of the Year and the Pac-12 Women's Basketball Scholar-Athlete of the Year. Chiney Ogwumike was the 2014 WNBA Rookie of the Year and is a 2-Time WNBA All-Star (2014, 2018). She served as the vice president of the WNBA Players Association (WNBPA) from 2018 to 2022, instrumentally helping negotiate the groundbreaking 2020 collective bargaining agreement.
In August 2020, Chiney became the first Black woman to host a national, daily sports-talk radio show. The 2021 Forbes 30 Under 30 honoree also holds the title of Executive Producer, producing an ESPN Films documentary "144" on the 2020 WNBA season. In 2018, Chiney became a full-time multi-platform ESPN NBA Analyst, becoming one of the youngest national sports studio analysts and one of the only full-time professional athletes to currently hold a regular national sports media position. She has made numerous trips to Nigeria, Rwanda, Kenya, and South Africa with NBA Africa and other nonprofits to help launch youth empowerment and education initiatives, using basketball as a tool for development.