Who is behind Paradise Estate, Abuja?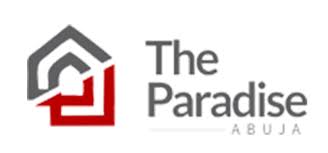 Continuation of  https://www.societyreporters.com/richard-nyongs-lekki-gardens-linked-to-n9-9m-fraud-allegation-in-estate-deal/
The Paradise Estate, Abuja, is a brainchild of the Lekki Gardens, a frontline real estate firm based in Lagos, Nigeria.
In August 2015, when it berthed in Abuja, the vision was to deliver about 100, 000 housing units by 2018 and one million by 2023. It is not certain if this goal has been achieved.
The LinkedIn Page of Blessing Nyong-Essien shows that she is the MD of the Paradise Estate. owned by Life Camp Paradise Estate. She is also a signatory to the company's account.
An attempt to establish the actual owners and shareholders of the Life Camp Paradise Estate, showed that the company has been inconsistent with its name.
For instance, the name found on Aishat's payment document – The Life Camp Paradise Limited – was different from the name – The Paradise Abuja found on the letterhead containing the official allocation of a unit of the three-bedroom duplex to the complainant.
The name, Paradise Estate Limited, was subjected to public search and it showed a firm registered at 15, Erie Street, Off Sakonba road, Benin City, on June 26, 2002, with registration number 455426. It has only two directors, Arigbe Ebuwa and Ibude Osazee.
A similar search was conducted on The Life Camp Paradise Limited. The findings showed it was registered on May 6, 2016, with two persons – Imeh Christiana Amida and Stella-Marie Omogbai – as directors of the company as well as the shareholders.
Amida, in 2015, as the Chief Operating Officer of Lekki Gardens announced the launch of the Paradise Estate located in Abuja.
She said, "The Paradise is a new lifestyle community conceived to provide Abuja's growing upwardly mobile middle class the rare privilege of owning choice homes at extremely low prices just like we have done in Lagos and Port Harcourt.
Amida further explained that the new project was necessitated by the demand for the Lekki Gardens debut project – Games Paradise –, which sold out barely one month after it was launched, The Guardian reported.
Findings based on information gathered from multiple sources showed the Lekki Gardens Estate Limited referenced by Amida is owned by multiple directors – which includes Richard Nyong, Olusola Nyong, Hon. Gbenga O., Engr. Kemi A. and Christiana Amida M.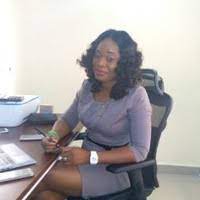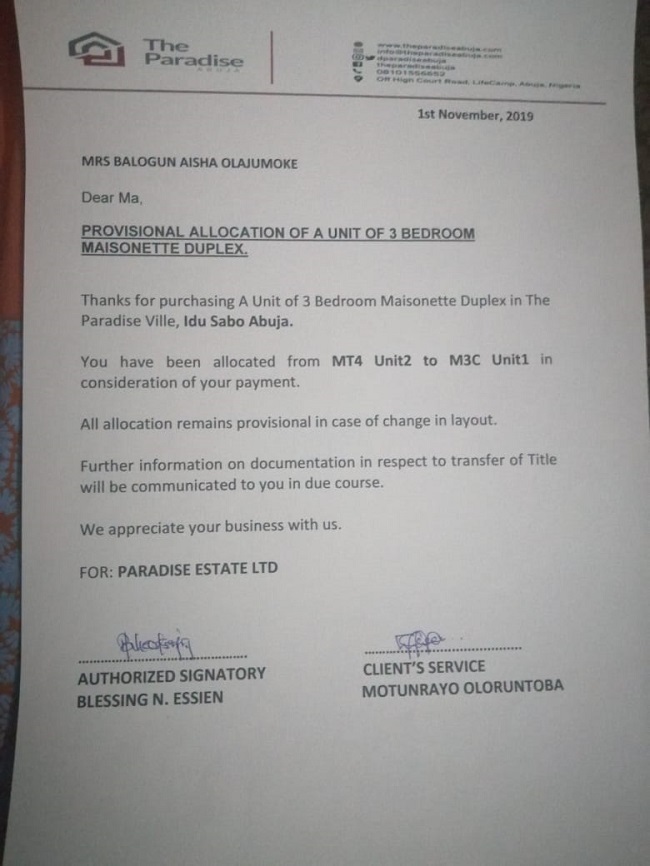 Richard in an interview with City People, a lifestyle platform was described as "the chairman of The Paradise, Abuja".
Nyong-Essien manages the Paradise Estate introduced in Abuja in 2015 and there is a likelihood that the three persons are related based on our findings.
Richard is linked to five other firms – Lekki Springs Limited, Get Too Rich Investment Limited, Lekki Gardens Facility Management Limited, Lekki Gardens Emporium Limited, and Lekki Gardens Horizons Limited.
His fellow director, Olusola, has interests in about seven others. They include Get Too Rich Investment Limited, Lekki Gardens Facility Management Limited, Lekki Gardens Emporium Limited, Lekki Gardens Horizons Limited, Lekki Palms Limited, Lekki Springs Limited, Lekki Gardens Horizon Limited, and Lekki Gardens Estate limited.
Paradise Estate firm reacts
When contacted, Paradise Estate's client service officer, who had done repeated mail exchanges with the aggrieved couple, Eniola Olaoye, did not respond to calls and a text message sent to her phone number.
Nyong-Essien, the authorised signatory in the entire deal, neither answered nor returned calls. This reporter further sent a text message but there was no response.
When a call was put through to her second line, a lady identified as Tosin answered but terminated it when she heard the questions. This reporter later called back but she advised The ICIR to visit the office.
Tosin, who later introduced herself as a personal assistant to Nyong-Essien, was asked to book an appointment since her MD had gone incommunicado. She was briefed about the purpose of the meeting, including the allegation that the firm was fraudulent. But she has not responded to date.
Meanwhile, Aisha Ahmed, the account officer that earlier introduced Aishat Balogun to the Paradise Estate, simply attributed the situation to 'force majeure.'
Force majeure in business is a situation where a force of nature or unforeseen circumstances prevent someone or a party from fulfilling his or her part of an agreement. It is usually a clause mostly embedded in contract agreements.
"Her house is ready," Ahmed stated when asked when the property would be handed over.
"It is just for them to work on the infrastructure. In fact, an email has been sent to her and other affected persons."
This reporter reminded her that despite repeated emails previously sent to the subscribers including Balogun, the company still reneged on its agreements.
She was also reminded of the need to provide a more specific date this time. But she placed the call on hold and never picked up until the reporter terminated it. Subsequent calls were ignored.
Aisosa S. Sunny-Ekos is the head of Legal Services Department in Lekki Gardens. His official email is aisosa@lekkigardens.com. He also spoke officially with respect to the controversial property meant to be delivered by the Paradise Estate, Abuja. He also faulted Ahmed's earlier claim of force majeure when The ICIR spoke with him on a phone call on Wednesday, March 17.
"That is not true," he said.
Meanwhile, earlier, on Thursday On March 11, 2021, the lawyer replied to the email trail reaffirming the organisation's commitment to delivering the building through his official email aisosa@lekkigardens.com.
"Yes, I am in copy of the email trail and I believe that the commitment of our client's service team shall be duly complied with," he wrote in part.
"We appreciate your patience thus far in this transaction and yet appeal for some more patience to enable us to conclude on the pending infrastructure works."
But more than a year after the response, the aggrieved couple was yet to get their building delivered.
The email trail links Paradise Estate to Lekki Gardens – much like it is being fully managed by Lekki Gardens company.
Aishat Balogun also confirmed to this newspaper about a meeting held with Nyong-Essien in October 2019.
"I met with Richard personally at Karimo Estate close to ours and, he assured me Blessing (Nyong-Essien) was capable," she added.
He confirmed the deal, describing it as a peculiar case. But, he would not provide further detailed information.
"I am conversant with her transaction. The letter from her lawyer is currently on my table. She subscribed for a three-bedroom," he told this reporter, but he could not still establish exactly when the house would be delivered. This was after about one hour of back and forth conversation in an attempt to verify the claims and exact owners of the firm.
Finally, on Saturday, March 19, the complainant reached out to The ICIR to announce the estate had eventually agreed to refund the money (N9.9 million paid for the structure). But this time, the firm contacted the husband, Zakari.
The email, with the subject '90 days paradise refund' had an attachment of a refund application form.
The form's content read with five conditions, among which was that the "refund repayment timeline is over a 90-day period." Besides, it added, "interest is not payable on a refund."
But the family kicked. "It's so unfair collecting N9.9m after 40 months," Balogun frowned.
"I want a property or the current value of the said property as of today. That is our position."
(The ICIR)
Also, the provisional allocation signed by Nyong-Essien and Motunrayo Oloruntoba was on behalf of Paradise Estate Limited, this is also a different name from that of the letterhead.
Full List: Newly Sworn In Lagos State Executive Council And Their Portfolio……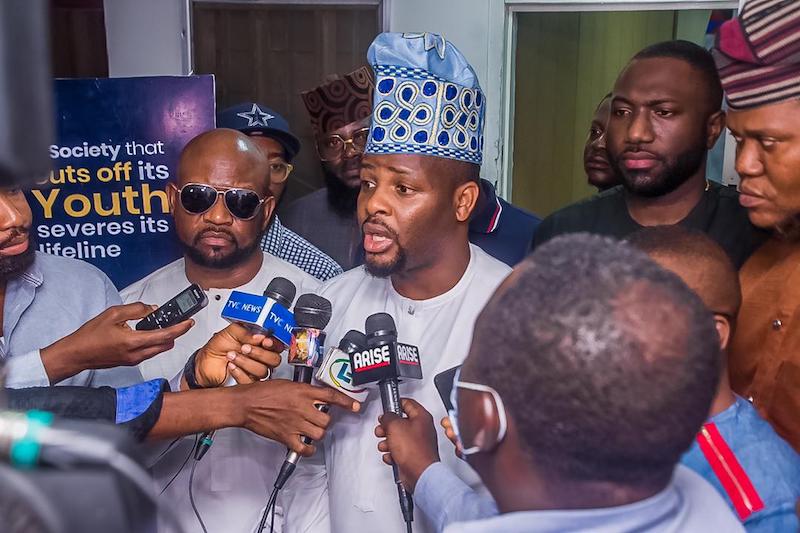 Governor of Lagos State, Mr Babajide Sanwoolu swears-in the Lagos State Executive Council, today at the Adeyemi Bero Auditorium, Alausa Ikeja.
Here are the executive council and their portfolio…….
Mr. Afolabi Ayantayo – Commissioner for Establishment Training and Pensions
Mr. Jamiu Alli-Balogun – Commissioner for Basic Education
Mr. Gbenga Oyerinde – Commissioner, Special Duties
Mr. Lawal Pedro (SAN) – Attorney-General and Commissioner for Justice
Mr. Mobolaji Ogunlende – Commissioner for Youth and Social Development
Hon. Ibrahim Layode – Commisioner for Home Affairs and culture
Mrs. Toke Benson-Awoyinka – Commisioner for Tourism
Olakunle Rotimi-Akodu – Special Adviser, Environment
Mr. Abdulkabir Ogungbo – Special Adviser, Taxation and Revenue
Engr. Abiola Olowu – Special Adviser, Commerce and Investment
Dr. Adekunle Olayinka – Special Adviser, Works (to report to the Deputy Governor)
Mrs. Bolaji Cecilia Dada – Commissioner for Women Affairs and Poverty Alleviation
Mr. Idris Aregbe – Special Adviser, Tourism Arts and Culture
Mr. Yakubu Adebayo Alebiosu – Commissioner Waterfront Infrastructure
Mr. Tokunbo Wahab – Commisioner for Environment
Hon. Bola Olumegbon – Special Adviser, Central Business District (CBD)
Dr. Oreoluwa Finnih-Awokoya – Special Adviser Health
Mr. Kayode Bolaji-Roberts – Local Government Affairs
Mr. Moruf Akinderu Fatai – Commissioner for Housing
Mr. Seun Osiyemi – Commissioner for Transportation
Ms. Barakat Bakare – Special Adviser, Housing
Prof. Akin Abayomi – Commissioner for Health
Mr. Gbenga Omotoso – Commissioner for Information and Strategy
Dr. Rotimi Fashola – Special Adviser Agriculture
Mr. Mosopefolu George – Commissioner for Economic Planning and Budget
Mr. Tunbosun Alake – Commissioner for Science and Technology
Ms. Ruth Abisola Olusanya – Commissioner for Agriculture
Mrs. Kaosarat Folashade Ambrose – Commisioner for Industries, Trade and Investment
Dr. Olumide Oluyinka – Commissioner for Physical Planning
Mr. Yomi Oluyomi – Commissioner for Finance
Dr. Jide Babatunde – Special Adviser E-GIS
Dr Afolabi Abiodun Tajudeen – Special Adviser, Political, Legislative and Civic Engagement
Hon. Sola Shakirudeen Giwa – Special Adviser Transportation
Dr Mrs Iyabo Oyeyemi Ayoola – Special Adviser, Central Internal Audit
Mr Ajigbotafe Akinyemi – Commissioner, Weath creation
Mr Nurudeen Lanre Yekini-Agbaje – Special Adviser, Rural Development and Chieftaincy Affairs
Mr Tolani Sule Akibu – Commissioner for Tertiary Education
EFCC arraigns Lee Fakino Nigeria Limited Director, Emmanuel Ajibola Obakin over N251.6m fraud in Ibadan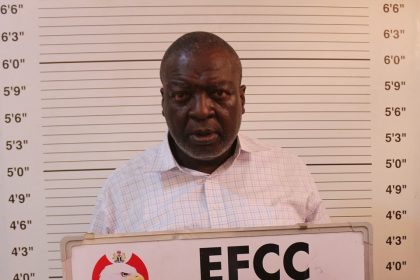 The Ibadan Zonal Command of the Economic and Financial Crimes Commission has arraigned Emmanuel Ajibola Obakin for allegedly stealing N251,685,000 belonging to a firm, Lee Fakino Nigeria Limited.
The EFCC made these declarations via a statement issued on Tuesday.
Wilson Uwujaren, Head, Media and Publicity of EFCC, in the statement, noted that the commission on Tuesday arraigned the suspect before Justice Ladiran Akintola of Oyo State High Court.
He added that the commission dragged the suspect to the court on a four-count charge bordering on alleged stealing.
It maintained that the suspect, one of the two directors of the company and a signatory to the company's account, committed the alleged offence in December last year.
The commission, while speaking further, revealed that the suspect allegedly withdrew the money without authorization and consent of the Managing Director and Chief Executive Officer, Akindele Fajemiyo.
The prosecution counsel, Oyelakin Oyediran, asked the court for a trial date.
It also prayed the court to remand the defendant in the correctional facility pending the determination of the case.
But, counsel to the defendant, Ibrahim Lawal, in his remarks, urged the court to admit his client to bail.
Akintola, after listening to the two parties, admitted the defendant to bail in the sum of N50 million and two sureties, preferably the wife and younger brother to the defendant, in like sum.
The judge then ordered that the defendant provide the court with his National Identification Slip and residential addresses.
He, however, adjourned the matter till 23rd October, 2023 for further hearing.
Former Managing Director Of NDDC, George Turnah, Two Others Jailed Six Years Over N2.9bn Fraud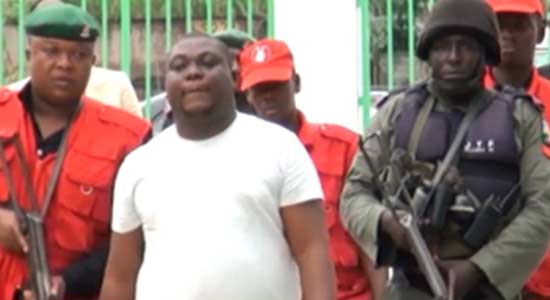 A Federal High Court in Port Harcourt, Rivers State, has convicted and sentenced George Turnah, a former Special Adviser to Dan Abia and former Managing Director of the Niger Delta Development Commission, and two others to six years in jail for acquiring money by deception.
Ebis Orubebe and Uzorgor Chidebere, who were sentenced alongside Turnah by Presiding Judge Justice A. T. Mohammed, were also found guilty of money laundering, conversion of funds, and forgery, all in violation of Section 1 (1) (a) of the Advance Fee Fraud and Other Fraud Related Offences Act, 2006, and punishable under Section 1(3) of the same Act.
The defendants were first arraigned by the Economic and Financial Crimes Commission (EFCC) in May 2017 and re-arraigned on January 25, 2021, on 23 counts of acquiring by false pretense, money laundering, and abuse of office totaling N2,894,500,000.
This was contained in a statement issued on Monday by the EECC spokesman, Wilson Uwujaren, and made available to newsmen.
The statement said, "They were jailed on Thursday, September 7, 2023, having been found guilty of charges preferred against them by the Port Harcourt Zonal Command of the Economic and Financial Crimes Commission.
"Count six of the charge reads: 'that you, George Turnah Alabh, Uzogor Silas Chidiebere, El-Godams Global Services Ltd., Turnoil and Gas Nigeria Ltd, Kolo Creek Petroleum Dev. Ltd, Celtic Pride Consult and Events Ltd, Yenagoa Mall Ltd, the Incorporated Trustees of Concerned Niger Delta Initiative, Adaka Boro Marine Services Ltd, Sugarland Integrated Farms Nig. Ltd, Geohan Telecommunication Nig. Ltd and others at large, on or about the 24th day of November 2014, at Port Harcourt, within the jurisdiction of this honourable court did take possession of the sum of Seven Hundred and Eight Million Five Hundred Thousand Naira (N708,500,000.00) which you reasonably ought to know that the money was obtained by a false pretence from the Niger Delta Development Commission purportedly for the purpose of providing quick win jobs for 300 youths and women groups and thereby committed an offence contrary to Section 15(2)(d) of the Money Laundering (Prohibition) Act, 2011 as amended and punishable under 15 (3) of the same Act.'"
It added, "Count 23 of the charge reads: 'that you George Turnah Alabh in 2014 within the jurisdiction of this honourable court did receive the sum of $1000,000.00 (One Million United State Dollars) (at the exchange rate of N184 to a Dollar) cash from one Umar Lawal of Hakuri Global Concept exceeding the statutory limit without going through a financial institution and thereby committed an offence contrary to Section 1 (a) of the Money Laundering (Prohibition) Act 2011 (as amended) and punishable under Section 16 (2) (b) of the same Act.'"
According to the statement, they pleaded "not guilty" to the charges.
It added that the prosecuting counsel, I. Agwu, called several witnesses and tendered documents to prove the case against the defendants.
Justice Mohammed convicted and sentenced them to two years imprisonment each, starting from the date of their arrest.
The 1st defendant was ordered to pay N1,000,000 as an option of fine while the 2nd and 3rd defendants were to pay N500,000 into the Consolidated Revenue Account of the Federal Republic of Nigeria.
Additionally, the 4th, 6th and 10th defendants were to return the sum of N180,000,000. Other restitutions include, N5,000,000 traced to the 1st convict, N100,000,000 traced to the 6th and 10th convicts, and N50,000,000 traced to Optimal Standard. They are to be forfeited to the NDDC.
Others are N46,760,843.61, N494,371.86, N13,000,000, and N23,500,000 to be forfeited to the NDDC by the 9th, 4th, 2nd and 3rd defendants respectively.
Turnah was the political godson of former President, Dr Goodluck Jonathan.