UNVEILING THE NEXT MOVIE STAR HOUSE MATES 2014……….
Just like yesterday, one of the very consistent and stable reality show in Africa, The Next Movie Star is 10 years old.
And the one decade event which has over the years produced many stars that we see today ranging from Tv , Radio, Red Carpet anchors, Movie Stars among others, has done it again by bringing together many talented youths across Africa to achieve a great deal with their inbuilt talents.
On Thursday November 20, 2014, the organisers of the much talked about reality show,NMS, Digital Interactive Media welcomed the Press into the house of the next movie star located somewhere in Lagos suburb to meet with the contestants who will be delighting us on our TV's for the next few weeks.
Society Reorters NG was there, and we present to you the house mates of the next movie star 2014, Tagged "Africa Reloaded".
Blessing Saxone (Nigeria)
Blessing Saxone is a 21 year old beauty from Nigeria and a Graduate of English from the Kaduna State University who loves Acting and Singing.
She sees herself as a lovable and adorable lady, who also loves meeting people, enjoys travelling and partying. According to her she hopes to use the Next Movie Star Platform to lunch her acting career.
Chigozie Onyeche (Nigeria)
Chigozie is a perfect example of the slogan that says 'Big things come in little packages). Chigozie is talent personified.
Born 21 years ago this petit bundle of talent who is the first of 7 siblings, is set to take the whole of Africa Spell bound with her cool mien and Charming Persona.
Eghosa Steve Enagbare (Nigeria)
Eghosa Steve Enagbare is a 27 year old Actor and Model from Edo State Nigeria. The last of five siblings, this dude grew up in the northern part of Nigeria studying Civil and Water Resources Engineering at the University of Maiduguri.
Egosa who has been acting for about three years believes his ability to speak fluent English, Hausa and Bini Language will position him to the African Viewers during the Next Movie Star Show.
He loves Meeting People, Playing games Reading and Swimming.
Joseph Ochei Udeh (Nigeria)
Joseph Ochei Udeh is a perfect example of an entertainer. This 24 year old dude with a Vibrant and charming persona is a student of Benue State University in Nigeria.
John who is the last of seven siblings also loves organizing Events, a fact given credence to by his status in the North central zone of Nigeria where he has organized A-List events featuring top celebrities. According to him 'I am an all round entertainer'.
He also loves acting, reading and watching
Moviesudith Ugbe (Nigeria)
Judith is a 23 year old diva who works as an HR personnel. With a skin that glows and a smile that can melt any heart, Judith is a bundle of talent ready to be unleashed into the Nigerian and African Movie Industry.
A graduate of ATBU Bauchi state Nigeria, she believes she is very meticulous and tenacious with a strong passion for acting. She has participated in local plays back in school.
She loves cooking, dancing and singing.
Okeze Sheila Onyeka (Nigeria)
Onyeka Emechebe (Nigeria)
Onyeka Emechebe 27 is a bundle of talent rolled in one, a fact given credence to when she was given an automatic pass into the house at the auditions for impressing the judges.
This graduate of Economics at the Nnamdi Azikiwe University in Nigeria loves acting with a passion and also sees herself as a calm, fun loving and sometimes crazy person.
She loves swimming, Dancing and Singing and hopes to use her talent to open doors using the Next Movie StarPrecious
Muonong Offre (Nigeria)
Precious is a perfect representation of big, bold and beautiful. Born 21 years ago, and the second from the family of eight, she hails from Boki in Cross River state Nigeria.
According to her on quote 'I am happy and easy going young lady with a passion for acting. Fashion and make up catch my fancy as well as a guy with a decent sense of humor'.
Precious loves dancing, Travelling and Modeling and with her you Never say Never.
Ron Solomon Maxwell (Ghana)
Ron is a 27 year old hunk from the Gold Coast of Ghana. In his words 'I am outspoken and ambitious but very friendly with excellent interpersonal skills. I believe in hard work, dedication and patience'.
Ron who also works as a fitness coach has featured in a couple of TV series in Ghana and thinks the time is ripe for someone else to be crowned winner of the Next Movie Star show from Ghana after Enoch Hammond did it in 2007
He loves swimming, travelling and Martial Arts.
Segun-Dabo Olaetitan Juliet (Nigeria)
Segun-Dabo is a 21 year old diva and a total package rolled in one. A graduate of English Studies from Adekunle Ajasin University in Ondo State Nigeria, she oozes charm at first sight.
Segun-Dabo has taken part in a couple of stage productions and hopes her loving and charming personality will endear her to the African audience during the Next Movie STAR Show.
She loves reading, swimming and traveling.
Sheila is a 26 year old smart, determined and much focused personality with the aim of conquering the Nigerian and African Movie Industry using the Next Movie Star Reality show as a platform.
In her words 'I am funny, down to earth and a good dancer'. Sheila is a diva who is also a lover of singing.
Victoria Lebene Mekpah (Ghana)
Victoria is a 25 year old actress, model and entrepreneur from the Volta region in Ghana. An Ewe by lineage, she loves showbiz and anything that has to do with impact on people's lives.
This charming diva is a head turner anytime and has taken part in a lot of TV series, Movies and countless stage plays in her native Ghana.
Victoria loves cooking, reading, swimming and dancing.
Ezeiruaku Vitalis (VICH) (Nigeria)
Vitalis is a 27 year old hunk from Anambra state Nigeria, who is ready to take the Nigerian and African Entertainment Industry by storm using the Next Movie Star Platform.
According to him, 'I am a young man with a lot of passion for entertainment, I love my life and God and I believe my experience as an mc will put me good stead in pursuing my dreams using the Next Movie Star.
Vitalis sees himself as a playful and easy going person, also loves talking, Acting and hanging out with the Ladies.
Wisdom Sosu (Ghana)
Wisdom Sosu is a second year fashion design student at the Polytechnic of Accra, who loves acting dancing and playing video games.
This multi talented hunk who also loves to make people laugh also doubles as a model and choreography Instructor. He believes it time for the whole of Africa to take notice of 'Shegelabobor' a name given to him by his fans for his dexterity on stage.
Yetunde Barnabas (Nigeria)
Yetunde Barnabas is a Nigerian beauty to behold, at 5ft 7 inches tall she is cute, charming and sexy in all sense of the word with a skin that lights up darkness. This former beauty queen was born 22 years ago to a Kogi Father and an Ekiti mother.
According to her "I believe in the three p's Prayer, Perseverance and patience, an attribute that has helped her to produce her first movie titled LOLADE.
She is a student of the University of Lagos studying Public administration. She loves Acting, Dancing and Modeling.
Egerue Zamillah Chidozie (Nigeria)
Zamillah is a 27 year old theater arts student of the University of Port Harcourt.
With a weird and crazy personality, Zamillah sees herself as an epitome of fun, love and entertainment rolled in one. According to her 'I am that crazy contestant that the Next Movie Star needs to experience'
This half caste loves dancing drawing and singing.
Okere Onyeka Sheila (Nigeria)
Sheila is a 26 year old beauty from Delta State who sees herself as funny and down to heart. This very focused and determined diva and actor loves dancing, singing and talking a lot.
She hopes to use the Next Movie Star platform to announce her talent to the whole of Africa.
Three months after marriage crash, Bolanle Ninalowo steps out with actress Damilola Adegbite (VIDEO)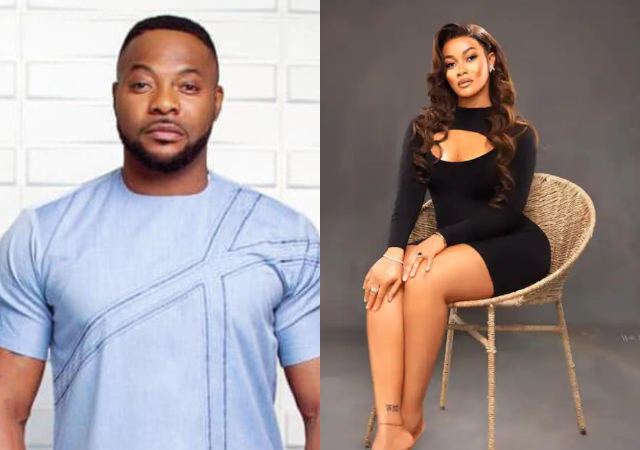 Three months after announcing the end of his marriage to wife, Bunmi, actor Bolanale Ninalowo, has stepped out with actress Damilola Adegbite.
There were speculations weeks back that the pair were an item.
In an Instagram post on Wednesday, the actor confirmed the speculation by sharing a video of himself with Adegbite with the caption, "That hateful energy – too pricy! Love dont cost a thang #LovePeaceAndLightOnly. Maka 🦍 #BOLDAMEE ♥️."
Adegbite was married to Ghanaian actor, Chris Attoh. The marriage, which produced a son, Brian, crashed in 2017.
https://www.instagram.com/reel/C0g42gVMFy_/?utm_source=ig_embed&ig_rid=2388f3cc-451b-488a-a754-5b8a50f9d8d7
Sinatra's Place, others to host maiden Computer Village Awards December 10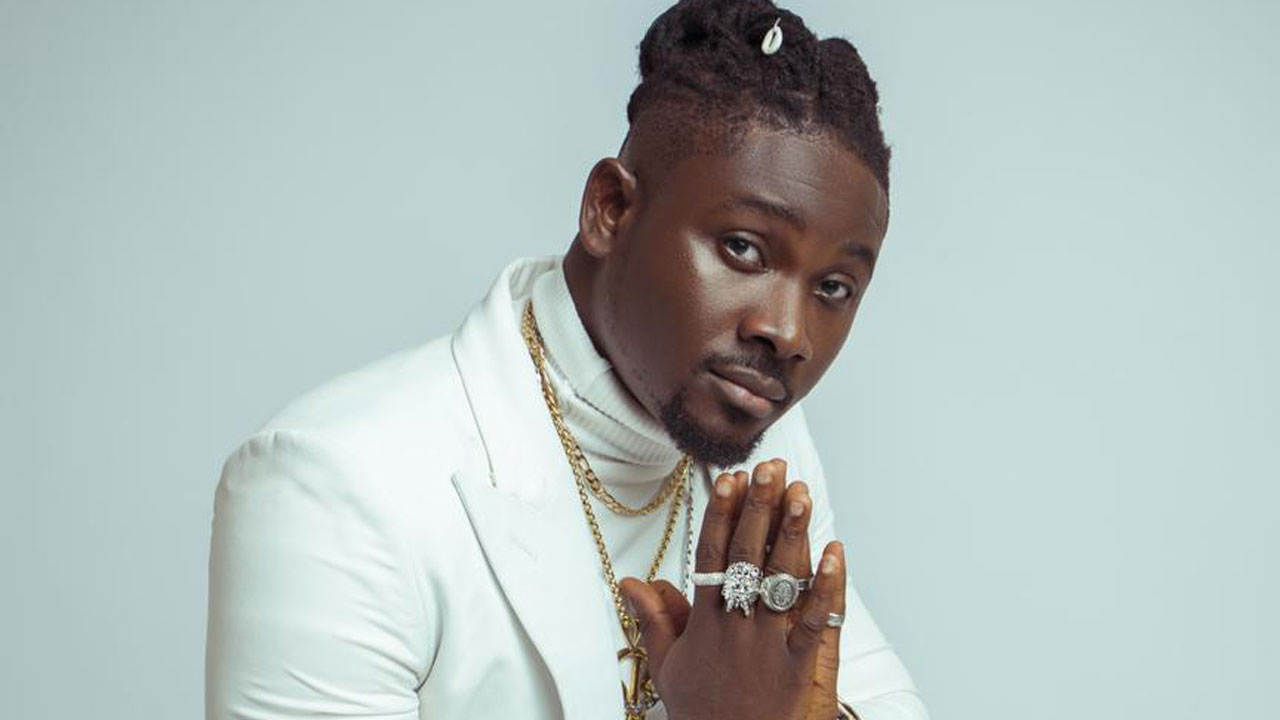 Sinatra's Place, a lifestyle and entertainment hub, is set to host the maiden edition of Computer Village Awards (CVA) on Sunday, December 10.
The award was conceived by the management of S&G Concept and MetroNews Nigeria, as a reward system for players in the popular Lagos Computer Village, located in Ikeja, Lagos. The event is billed to become an annual event.
According to the Publisher of Metronews, Otunba Femi Davies, "CVA is an idea that was conceived to recognize individuals and organisations who have distinguished themselves in the industry during the year in review."
"In reality, Lagos Computer Village is the gadget and tech hub of Nigeria. An award like this has been a long time coming. It is highly needed to encourage growth and stimulate healthy competition."
While speaking on the categories available, Davies revealed that for the first edition, there are 24 award categories. "This inaugural award is designed to honour 24 different individuals and businesses operating in different spheres of the market," he explained.
On the awards model, he explained that the selection process involves a jury, and to maintain the integrity of the jury, it is made up of eminent journalists, bankers, customers, and other stakeholders within the industry.
The awards, according to the organisers, will also cover social accomplishments alongside tech and financial achievements.
On the bandstand is Nigerian multiple award-winning cross-over music star, SB, who's ready to serenade his fans with original Afrocentric musical performance.
Partners on the initiative, aside from MetroNews and Abinibi Events Cottage, include Society Reporters, Sinatra's Place, Coca-Cola, Henessey, House 9 Hotels, Avid Waters, among other corporate sponsors.
Just In: ICPC, police clears D'banj of N-Power fraud, rape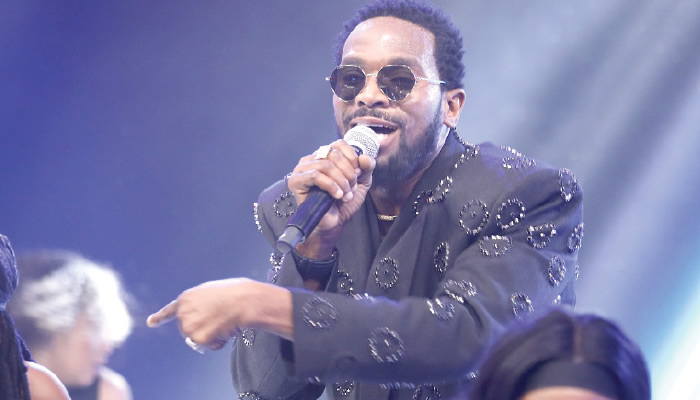 Popular singer, Dapo Oyebanjo, aka D'banj, has been cleared of rape and N-power fraud allegations by the Nigeria Police Force and the Independent Corrupt Practices and Other Related Offences Commission, respectively.
In separate documents exclusively obtained by our correspondent on Friday, the police and the anti-graft agency gave the singer a clean slate in separate clearance reports upon completion of investigations with incontrovertible outcomes on the innocence of the singer.
In an affidavit deposed by Toheeb Lawal of Abuja-based law firm, Law Corridor, before District Court of Abuja, wherein the reports of the NPF investigation, and clearance from the ICPC were exhibited and marked exhibits A and B, the legal practitioner averred that the police and the ICPC cleared the singer of rape and fraud allegations.
Society Reporters reports that in 2020, the singer was accused of rape and the Inspector General of Police ordered an investigation into the allegation.
In a report dated November 14, 2023 with case number CR:3000/X/FHQ/ABJ/SEB/T.1/VOL 18/284, and signed by ACP YY Abubakar of the Special Enquiry Bureau at the Force Criminal Investigations Department at the Force Headquarters in Abuja, the police said the matter was investigated but there was no evidence to substantiate the claim.
The report read in part, "The allegation was investigated.
The complainant, witnesses and suspects made their statement. Investigation was extended to the Glee Hotel Lagos, where the staff on duty on the date of the alleged incident, made their statement.
"The management and staff of the Glee Hotel averred that the first suspect was not seen in the hotel on the date of the alleged incident, neither was he given a spare key to gain access to any room in the hotel, where the complainant lodged, and they have only one key to each room, which completely debunked the allegation of the complainant. The management of the hotel also held that it had no record to show that complainant checked into the hotel as a guest on the alleged date and she did not at any time, raise alarm, complain or report any indecent, assault or rape.
"There is no medical report on the victim to ascertain that she was raped. 4There is no adduced facts and corroborative evidence to substantiate the allegation of rape against the suspect. Prima-facie offences of Indecent Assault, Rape and Intimidation is not made out.
"However, the complainant, through her counsel, Ojoge, Omileye & Partners, submitted a later dated 17th July, 2020, to the DIG Force CID, to voluntarily withdraw the petition and discontinue the investigation."
Also, sometimes late 2022, the ICPC accused D'banj of diversion funds associated with the N-Power Programme of the Federal Government.
However, after its investigation, the ICPC said that D'banj was not guilty of any fraud allegation. In a response to an inquiry, the commission cleared D'banj of any infraction on the matter.
The clarification was dated November 29, 2023 with document number ICPC/OPS/SDD/SPT.LG/31/23.
"The commission investigated issues of fraud in the administration of the N-POWER Scheme where Mr Daniel Oladapo Oyebanjo's name came up. However, there was no prima-facie case of fraud against him.
"Kindly be advised that Mr Daniel Oladapo Oyebanjo is not under investigation with the Commission for any fraud-related offence," the ICPC clearance partly read.
D'banj's lawyer, in his deposition filed before the Chief District Court of the Federal Capital Territory at Wuse Zone 2, Abuja, also averred that the singer was never a government official and never had any access to government funds and that the N-power campaign he supported was free and was never paid a penny by anyone or the government.