Unpardonable Error! Babatunde Gbadamosi BOG Calls Women-In-Politics 'Side Chicks'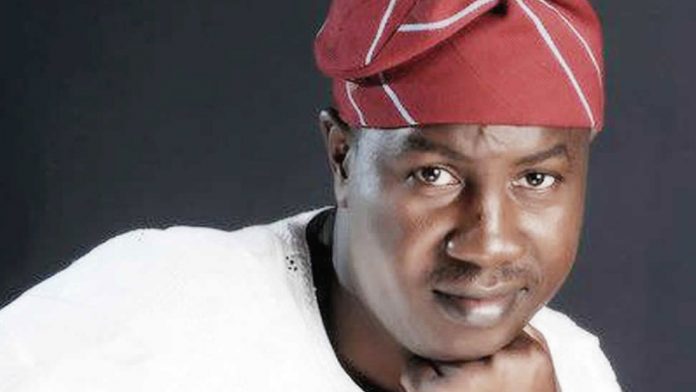 The 2019 WIMBIZ Women in Politics Town Hall Meeting may have come and gone but there persist growing talks of an unforgettable moment of what was termed as 'unpardonable error' when the Lagos State governorship candidate of the Action Democratic Party (ADP), Babatunde Olalere Gbadamosi (BOG) addressed prominent Nigerian women at the event as 'side chicks'.
It was the only moment when the well-organised event had its blemishes as a lady from the audience instantly protested the tag 'side chick' pronounced by the governorship candidate.
Women in Politics Town Hall Meeting was an event put together by the prestigious WIMBIZ and aimed at discussing issues centred on the involvement of women in politics.
The program was also targeted at encouraging female gender to support one another and as well to attract more women to actively get involved in politics.
The event held on the 13th of February, at the Harbour Point, Victoria Island, Lagos had in attendance several female politicians aspiring for respective elective positions under different political parties.
Some of the notable candidates from different political parties who were key speakers at the Women in Politics Town Hall Meeting include Oluyemisi Haleemat Busari, (Lagos Peoples Democratic Party (PDP) deputy governorship candidate), Arinola Oloko (Social Democratic Party, SDP Lagos state House of Assembly candidate) and Khadija Abdullahi (Alliance for New Nigeria, ANN, Vice presidential candidate).
Others are Lara Adesanya (Providence People's Congress, PPC, Lagos gubernatorial candidate) and Tolulope Akande-Sadipe (All Progressives Congress, APC, House of Representatives candidate).
The Lagos ADP governorship candidate was one of the few male dignitaries invited to the all-women-event.
But the event was tainted with a flash of 'unpardonable error' when the ADP governorship candidate while giving his remarks seemed to have 'hit below the belt'.
BOG, as fondly called by his supporters in his speech, said he was apologizing on behalf of men for obstructing full women participation in politics. He apologised to "our mothers, wives and side chicks."
According to a report monitored on AIGmedia pro, a lady in a purple chiffon top with low cut immediately interrupted and cautioned BOG for using the term "side chick".
It was also gathered that the 'side chick' comment attracted condemnations from the entire female audience.
'Side chick' is popularly defined as the other woman; also known as the mistress; a female that is neither a male's wife or girlfriend who has relations with the male while he is in another relationship.
The comment made by the Lagos ADP governorship candidate was said to have depicted one the major factors affecting women participation in politics – 'lack of respect for womenfolk'.
"Such comment is degrading and an absolute lack of respect for the womenfolk, it's one of the many ways of discouraging female participation in politics by our men," a participant who craved for anonymity said.
A study has also shown that Nigeria has the lowest proportion of female lawmakers in Africa.
Also just last month, the INEC Resident Electoral Commissioner in Kwara State, Malam Garba Attahiru-Madami at a seminar entitled: 'Mitigating Violence Against Women in the Electoral Processes,'' expressed concern over the low level of participation of women in politics in the country.
However, BOG, in turn, apologised again after minutes of protests over the comment.
— SOCIETYREELNEWS
Meet Kazeem 'Kasnoi' Kuku, An Emerging Force in Real Estate Business in Nigeria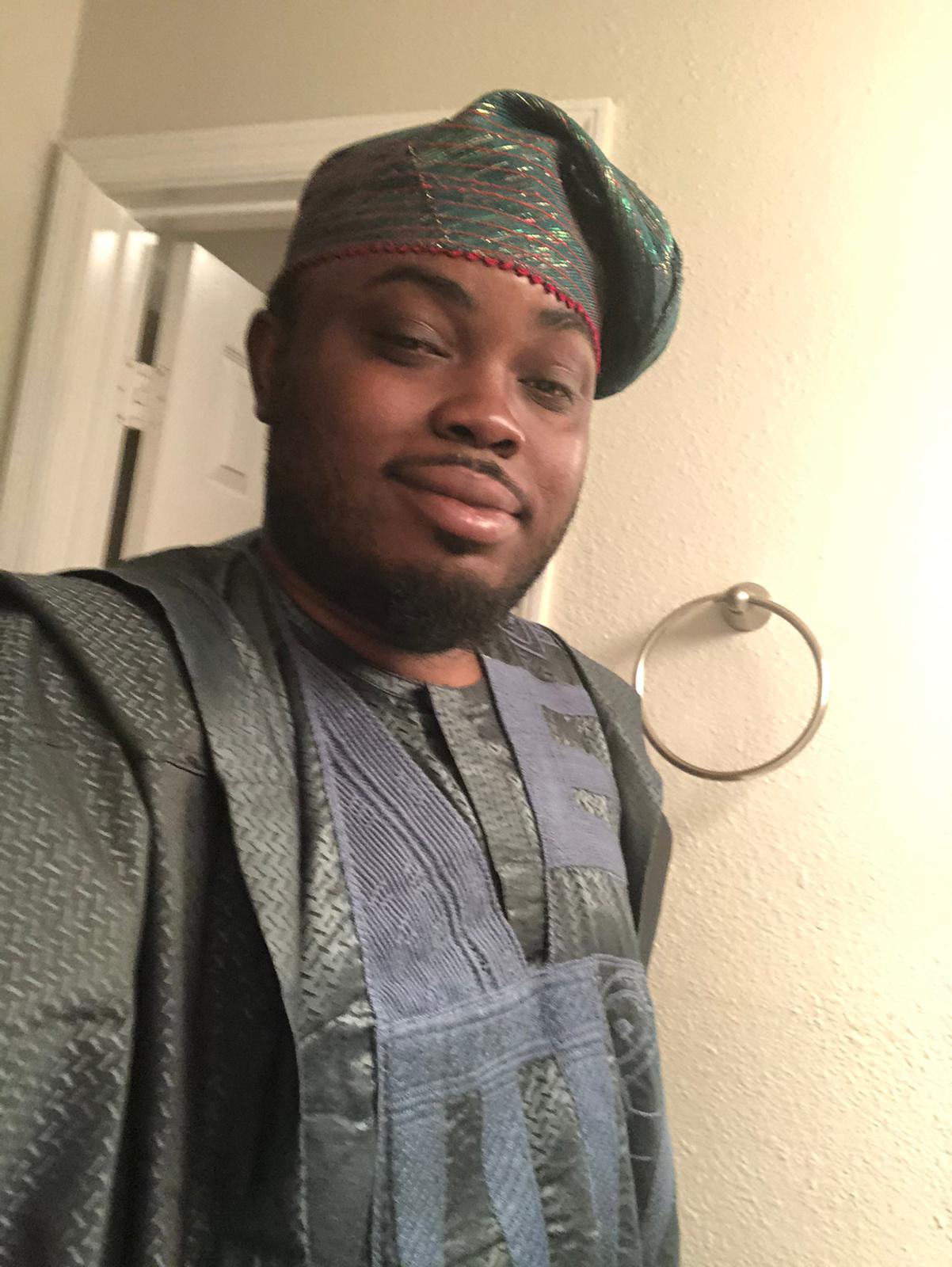 The real estate business in Nigeria has just received a boost with the emergence of Kasnoi Luxury Homes, positioned to change the face of property business most especially in Lagos, the business hub of Nigeria.
Owned by the young, shrewd businessman in his 30s, Kazeem Kuku, alumni of the famous Ijebu Ode Grammar School and Philosophy graduate of the Olabisi Onabanjo University, Ago-Iwoye, Kasnoi Luxury Homes was launched over 10 years back with branches in major cities of the country.
Kasnoi, as Kazeem is fondly addressed within the business circle, is a business player who knows his onions, very focused and determined, making him one of the emerging forces in the real estate sector in Nigeria.
Kasnoi Luxury Homes is into mega construction of all sorts of buildings, though it deals mainly in the construction of detached and semi-detached structures.
The construction firm recently won the attention of residents of Lekki with the successful construction of 15 blocks of tastefully furnished detached and semi-detached houses at the Lekki Lake Golf Resort, including others at Ogunfayo Lakowe, a stone throw from Amen Estate in Eti-Osa local government area of Lagos State.
Kazeem Kuku, a passionate young entrepreneur with many years of experience, is a strategist who has spent the better part of his career in business development, innovations, and strategy.
Born of the famous Kuku dynasty in Ijebu land, Ogun State, Kazeem, we learned, is planning to expand his business tentacles in Lagos State.
Though, a socialite and strong member of the budding social age-group otherwise known as Regberegbe in Ijebuland, Kasnoi cherishes a quiet lifestyle.
Untold Story Of How Customs Comptroller General's New Marriage Is In Trouble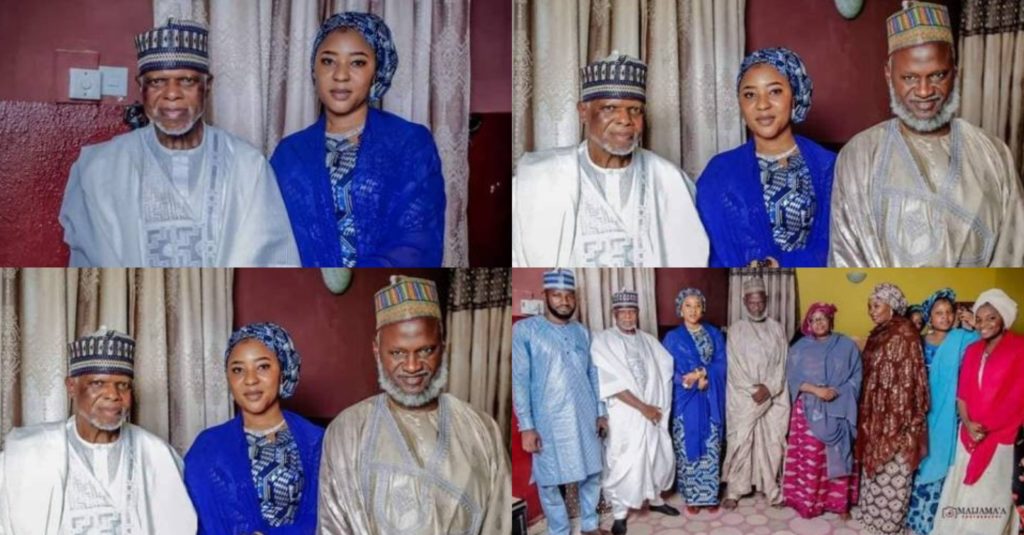 …As Wife's Ex-Boyfriend Demands N9Million
Controversy seems to be trailing the marriage between the Comptroller General of Customs, Col. Hammed Ali rtd and his beautiful wife, Zainab Abdullahi as her former boyfriend, Zubairu Dalhatu Malamai is demanding the sum of N9,081,207,45 being money spent on her while their relationship lasted.
A letter was written by Zubairu's lawyer, Sir I, I Wangida of Buba Partner and titled 'Letter of Demand of Our Client's Monies Giving As Loans, Investments and Other Materials Collected By You During Your Deceit, Mischievous Breach of Trust Relationship' dated 22nd May 2020, states that Zainab had a three- year relationship with Zubairu during which he spent the said money, hoping it would culminate into marriage
We gathered that prior to Zainab's marriage to the Customs boss, Zubairu had tried to pacify her to have a rethink about dumping him but this culminated into a quarrel and Zainab allegedly said she would refund all that was spent on her
'Be that as it may, we have our client's brief, that you have decided to pick another man for yourself as husband and while our client congratulate you in your new home, we have our client instruction to also disclose his displeasure over your reaction few days before your new marriage by taking an unnecessary fight with him thereby insulting him and calling him all kinds of names and your claims that he calculates all you have collected from him as loans, investment and trips ticket, so you can pay him as you are no longer interested in the affairs'
Zubairu further demanded the sum of N9,081,207,45 and listed how the money was expended on flight tickets to South Africa, Dubai, the United States of America, and United Kingdom.
The letter states 'the sum of N9,081,207,45 only being the sum spent on travels tickets for KSA on the 20th of March to 5th April 2018, UAE on 17th Feb to 27th Feb 2019, etc'
'N1.5million loan for your investment, N200, 000 only paid for you on behalf of Dan Sanyawa, N450,00 for clothing business in the US, N280,000 for sho rent at Hanefa Plaza, Court Road, N350,000 given to your father, N350,000 house rent refund, N350,000 for your China trip, N500,000 you collected for your car purchase, N250,000 for chinchy investment, N1,763,000.00 for LEFE clothes and some other items'
To authenticate the source of the letter, we spoke to Zubairu's lawyer, Sir I, I Wangida's lawyer on phone, he confirmed writing the letter and added that the matter will soon be charged to court.
we also contacted Joseph Attah, Public Relations Officer of the Nigeria Customs Services, who said Hajia Zainab 's lawyer would reply to the letter sent by her former boyfriend.
PDP Will Bounce Back In Edo, Says Imasuangbon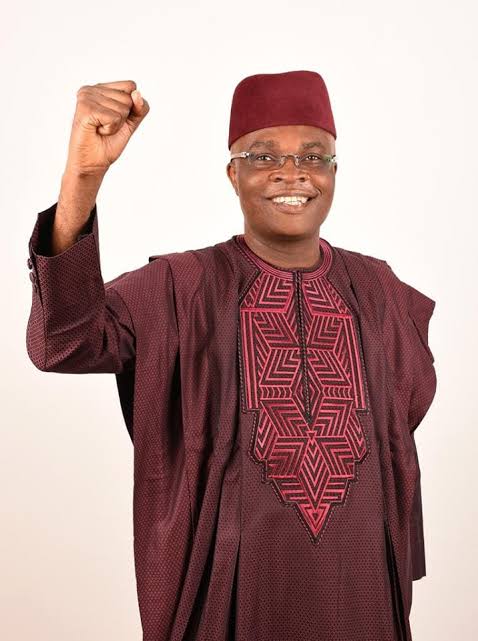 Governorship aspirant of the Peoples Democratic Party, Barr. Kenneth Imasuangbon, has boasted that he would lead the party to bounce back to governance in Edo State.
Imasuangbon, popularly known as 'Rice Man' said he knew the strategy to defeat whomever the ruling All Progressives Congress project as its candidate.
Speaking after submitting his nomination form, Imasuangbon thanked Edo youths, traders and artisans for mobilising N10m for the purchase of the form.
Imasuangbon said he would not forget their sacrifices after electoral victory.
He also tasked leaders of the PDP to ensure the party primaries are free and fair.
His words, "Today signifies the beginning of the march towards taking over Osadebey avenue in Edo State. I assure you that the days of the APC are numbered in Edo.
"The PDP is winning the election and that can only be done if I win the primaries. There is nothing to worry about that. Edo people know me and what I can do.
"My appeal is for the PDP leadership to be fair and firm. We will not allow past experiences to reoccur. What I demand is a free and fair primaries".
We are here on behalf of the Rice Man to submit his nomination form purchased for him by the artisan, market women and the common men in Edo state who trust in his ability to govern the state well with genuine development and move the state out of poverty"
This is a journey we have been on since the last fifteen years and I see this as the best opportunity for us to rescue the state from the misrule of the APC that have failed the people and I believe strongly that with the people by my side and the grace of God, we shall succeed.