UK POLICE SHUN DIAMOND BANK'S N6 BILLION BAD LOAN CASE
Okogbule recounted how the portfolio investors obtained an unsecured loan of N6 billion from Diamond Bank in 2007, a sum he alleged the bank helped the expatriates to launderto the UK.
United Kingdom's Serious Fraud Office (SFO) "can neither confirm nor deny" its interest in a N6 billion alleged fraud case in which Allan Dick West Africa (ADWA) Limited allegedly made away with the unsecured loan granted by Diamond Bank.
ADWA has since been liquidated.
Joint liquidators of the UK firm, Akinwunmi & Busari and Ihegwoazu & Co, had set aside N200 million from the N750 million MTN Nigeria paid to settle debts ADWA owed local contractors.
The liquidators said they would use the money to prosecute the case in the UK against the parent company, Allan Dick Company (ADC) Limited, UK.
But the principal partners of the two law firms, Akinwunmi and Ihegwoazu, disclosed in an exclusive interview that the cost of prosecuting the case is more than the budgeted N200 million.
They said they opted to work with the SFO,the equivalent in Nigeria of the Economic and Financial Crimes Commission (EFCC).
But an SFO official TheNiche contacted said she could not confirm if the SFO has any interest in the case, even though the Nigerian lawyers claimed they had solicited the assistance of the crime buster.
An email sent to Nilima Fox, SFO Head of Media Department, read: "Joint liquidators of Allan Dick West Africa, Akinwunmi&Busari and Ihegwoazu& Co, both legal practitioners in Nigeria, said they have since applied to your office for assistance to bring the suspects to book.
"Please kindly oblige us with information on the progress you have made in your investigation. We request for facts, figures and statements on the case. Or is the case closed?"
Fox quickly replied that he was out of the office and advised that his colleague in the SFO press office, Susan Givens, be contacted.
Eventually, however, it was Jina Roe who responded to the enquiry. She wrote: "Without wishing to be unhelpful, I can neither confirm nor deny SFO interest in this matter."
TheNiche pressed for precise information on the cross border transaction in which the UK firm allegedly transferred huge sums of money into personal and corporate accounts at a time it claimed to be insolvent.
The SFO replied, "We have no further comment."
The Managing Director and Chief Executive Officer, West and Gate (W&G) Limited, Paul Okogbule, and other local contractors affected by the case decided on a legal action against Akinwunmi&Busari and Ihegwoazu& Co, Diamond Bank, and all those on the other side of the matter.
A letter written to ADWA's liquidators, Akinwunmi and Ihegwoazu, by Citi Lawyers (solicitors to West and Gate and the contractors of Allan Dick), demanded a refund of N200 million to the local subcontractors of ADWA.
Another letter to Diamond Bank also demanded a refund of N150 million to the subcontractors.
Both letters are dated December 19, 2013.
They demanded a refund of N200 million "illegally deducted by yourself and Mr. Victor Ihekweazu of the firm of Akinwunmi & Busari and Ihekweazu and Co respectively from the amount paid by MTN to our clients.
"Your failure to comply with the above demand within seven clear days of your receipt of this letter will leave us with the option of taking the appropriate legal steps in a competent court of law."
The letter to Diamond Bank demanded a refund of N150 million "illegally deducted by your bank officials from the amount paid by MTN to our clients.
"Your bank's failure to comply with the above demand within seven clear days of your receipt of this letter will leave us with the options of forwarding our petitions to the appropriate authorities and instituting legal action in a competent court of law."
The contractors detailed how Diamond Bank lost N6 billion to ADWA, a telecommunications services firm promoted by ADC, its parent company in the UK.
Okogbule recounted in Lagos how the portfolio investors obtained an unsecured loan of N6 billion from Diamond Bank in 2007, a sum he alleged the bank helped the expatriates to launder to the UK.
ADWA commenced liquidation without repaying the loan and paying contractors who worked on MTN base stations.
The contractors alleged that Diamond Bank and its appointed liquidators short-changed the subcontractors that executed the work, paying them about N4 million each regardless of what they were owed.
The contractors alleged that contrary to bank rules, Diamond Bank, instead of going after its N6 billion loan, took a lion share from N850 million MTN paid to the local subcontractors of ADWA.
They alleged that the bank did this after it claimed to have written off the loan or sold it to the Assets Management Corporation of Nigeria (AMCON).
Investigation showed that the liquidators of ADC paid N150 million dividend to Diamond Bank.
During the banking industry audit in 2009, Diamond Bank had concealed the unsecured loan from the Central Bank of Nigeria (CBN) and as a result failed to sell same to AMCON.
Diamond Bank's last financial result does not state that it wrote the loan off or sold it to AMCON in the wake of reforms initiated by suspended Central Bank of Nigeria (CBN)Governor Lamido Sanusi.
Also, the financial results of Diamond Bank for 2011 and 2012 do not report the recovery of the N150 million.
Despite appropriating N200 million of the N750 million MTN paid, the liquidators of ADWA did not take legal action against ADC in the UK.
The liquidators, who met in April last year with the creditors of ADWA, said in an interview that they could not initiate legal proceedings in the UK against British directors of ADC because it would cost huge sums of money.
But Okogbule, whose contract is worth over N17 million, countered that Diamond Bank may have decided to let sleeping dogs lie, having lost interest in the recovery of the loan.
He disclosed that two of the local contractors have died as a result of their inability to repay loans used to execute the contracts for MTN on behalf of ADWA.
Efforts to get Diamond Bank to respond to inquiries yielded no result.
The bank said after a meeting between journalists and its corporate communication executives and media consultants, TPT,that it would give an official response.
It is yet to do so.
When contacted, MTN General Manager (Corporate Affairs), Olufunmilayo Onajide, explained that the Allan Dick transaction ended up in a Lagos high court where the suit between the company's liquidators and MTN was decided.
@ The Niche.
Union Bank, WACOT Rice Kick Off Financial Inclusion Drive for Smallholder Farmers in Kebbi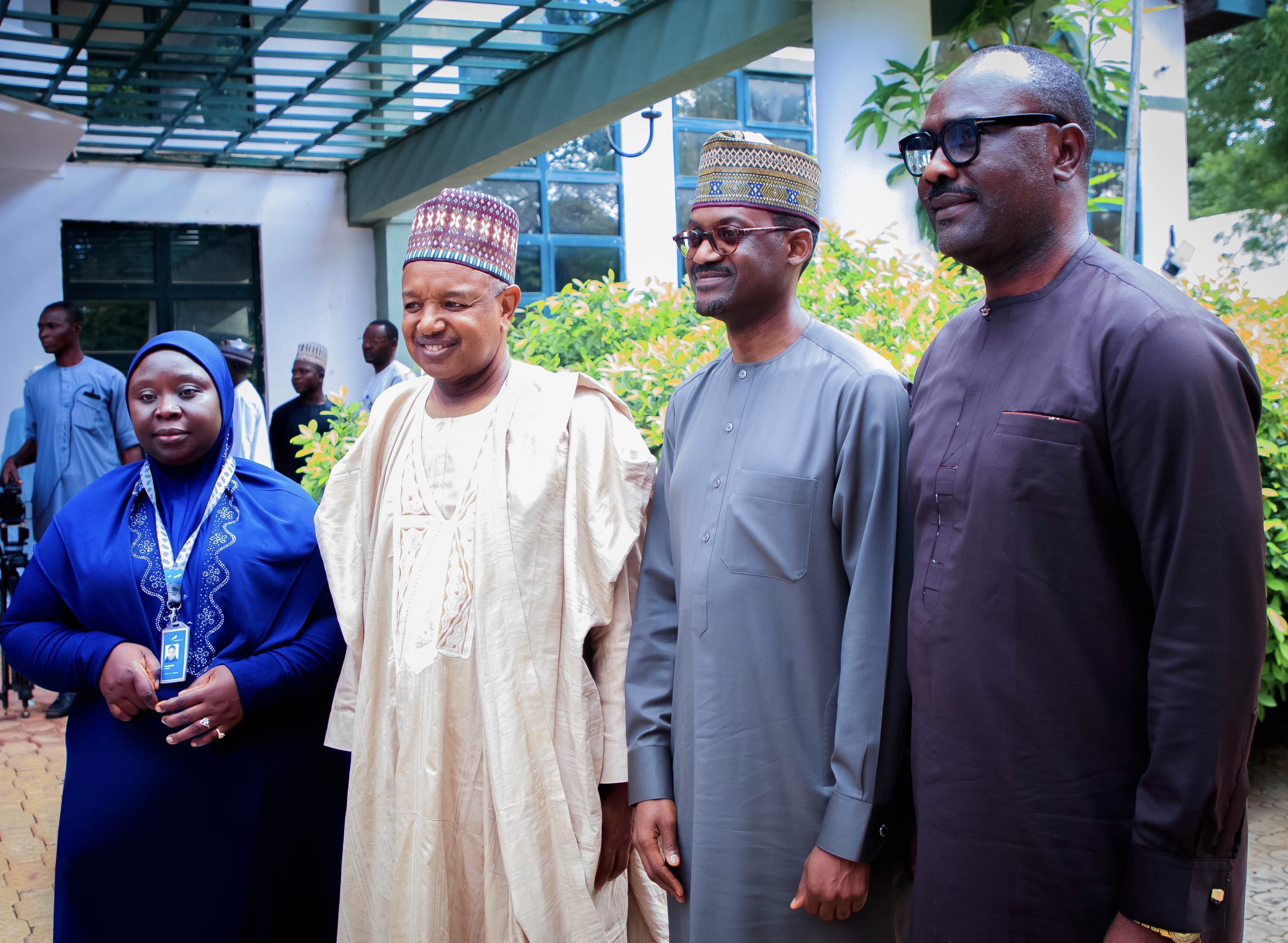 As part of Union Bank's commitment to driving financial inclusion in Nigeria, the Bank has partnered with WACOT Rice Limited – a rice processing company, to financially include 6,000 local farmers including youth and women in Kebbi State.
The Kebbi Financial Inclusion Drive (KFID) which will cover four Local Government Areas – Argungu, Augie, Suru, and Dandi – is a critical part of WACOT's Argungu Outgrower Expansion Project funded by United States Agency for International Development (USAID) West Africa Trade Hub. This program is set to resolve the overwhelming financial inclusion deficit within rural communities in Kebbi.
The financial inclusion initiative is being implemented with technical support from National Identity Management Commission (NIMC), to help the farmers acquire the relevant documentation and identification required to open bank accounts.
Union Bank will facilitate account opening and expand its agency banking network to cover the areas while supporting its agents on ground with digital banking solutions to enable seamless transacting and account management.
Farouk Gumel, Chairman WACOT and Board Chair, Union Bank was on ground in Kebbi State to kick-off the drive and paid a visit to the Kebbi state Governor, Senator Abubakar Atiku Bagudu to discuss expanding the programme state-wide.
In his recent keynote address at the recently concluded and  Chartered Institute of Bankers of Nigeria (CIBN) Conference, Mr. Gumel said:
 "As we work towards achieving financial inclusion to reach the unbanked, we must commit the same resources and investments to rural-local customers as we have done to urban-global clients to help create the growth that will lift us all to collective prosperity."
WACOT Rice is a subsidiary of TGI Group. TGI Group, through another of its subsidiary Titan Trust Bank, recently acquired Union Bank in a landmark transaction which was announced in 2021.
FIRSTBANK PARTNERS VERVE INTERNATIONAL, MAKES CUSTOMERS MILLIONAIRES IN THE FIRSTBANK VERVE CARD PROMO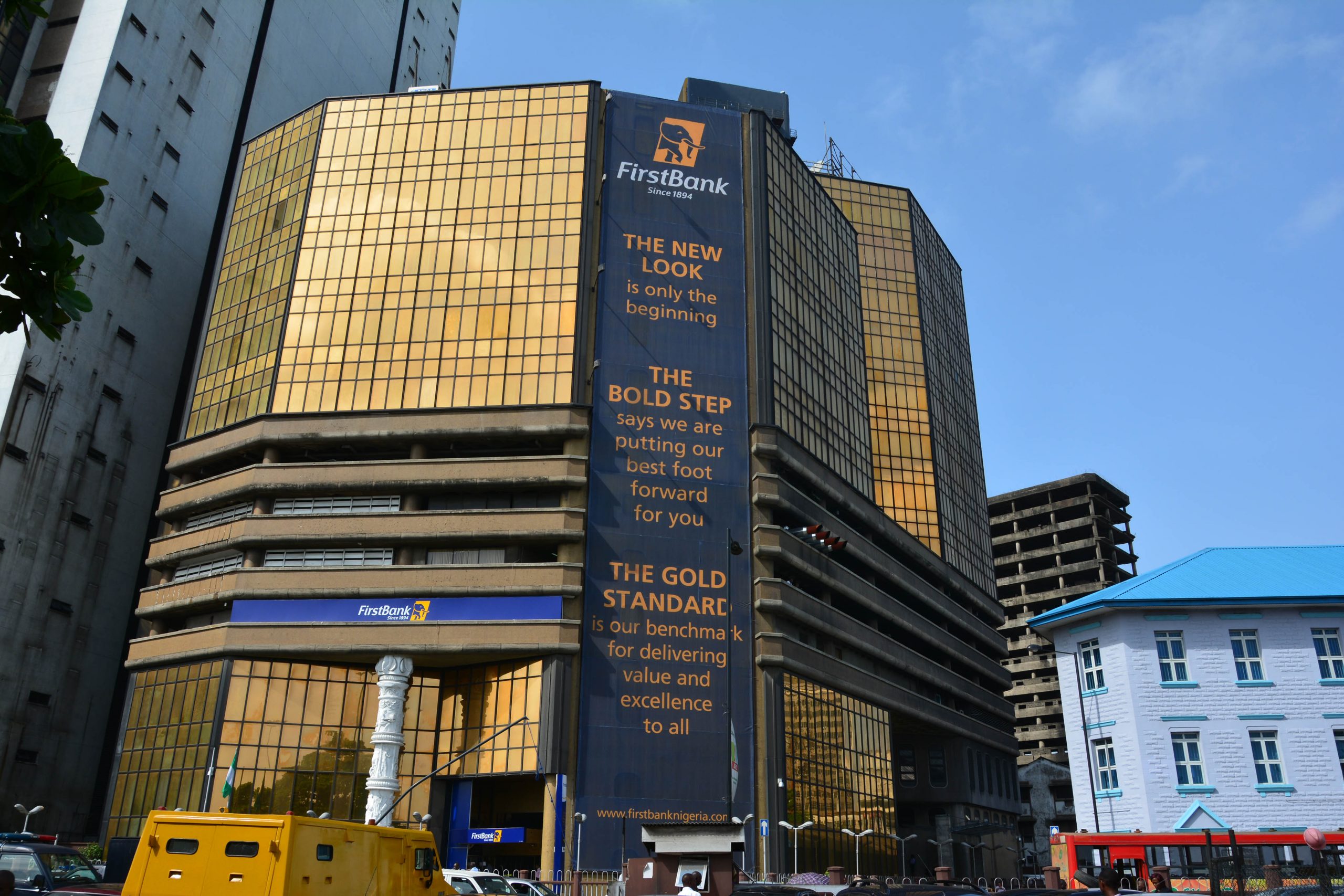 In partnership with FirstBank – Nigeria's premier and leading financial inclusion services provider – Verve International, Africa's leading payment technology and card business, has launched its third National Consumer promo designed to reward users of FirstBank verve card with exciting gifts and cash prizes to appreciate their patronage and use of the card to carry-out their electronic banking transactions.
The ongoing 2-month promo will end on 30 October 2022 as 20 customers (10 customers per month) with the highest transaction count during the promo will be made millionaires, winning the sum of N1 million each. Also, N20,000 will be won by 25 customers monthly.
On the other hand, 2620 FirstBank verve cardholders that double their transactions every week, stand a chance to enjoy 10% cashback capped at N2,000 per customer.
Speaking on the promo Chuma Ezirim, Group Executive, e-Business & Retail Products, FirstBank said "we appreciate our partnership with Verve Card through the years; a partnership of empowerment and opportunities which include growing the economy, supporting new businesses and preventing unemployment. FirstBank verve card holders are encouraged to keep using their cards as it is a card offering that promotes safe, convenient and rewarding digital banking experience with 20 customers standing a chance to be millionaires at the end of the promo."
Verve card is a secure debit card that allows cardholders to conveniently meet their daily financial needs such as payment for goods and services, airtime recharge, bill payments, funds transfer, etc. Verve card is accepted across all ATMs, POS, Web and Mobile Platforms in Nigeria.
The promo is also opened to new verve cardholders as non-verve cardholders are encouraged to visit the nearest FirstBank branch today to pick up a Verve card and start getting rewarded!
Only recently, FirstBank – in partnership with Verve – rewarded over 2601 FirstBank verve cardholders with various prizes; including N20,000 cash prize, N10,000 cash prize, N10,000 worth of airtime; power generating sets, refrigerator, cooking gas, smart TV and the grand prize of a brand-new car to a lucky winner.
Federal Government Orders University Vice-Chancellors To Reopen Schools, Begin Lectures Amid 7 Months Lecturers' Strike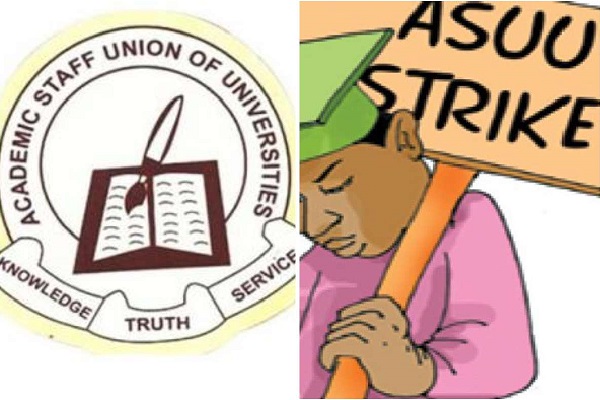 The government issued the directive through the National Universities Commission (NUC), and a letter signed by its Director, Finance and Accounts, Sam Onazi, on behalf of the Executive Secretary of the commission, Professor Abubakar Rasheed.
The Nigerian government has directed vice-chancellors to re-open universities and allow students to resume lectures immediately.
The government issued the directive through the National Universities Commission (NUC), and a letter signed by its Director, Finance and Accounts, Sam Onazi, on behalf of the Executive Secretary of the commission, Professor Abubakar Rasheed.
The letter which The PUNCH obtained on Monday, was reportedly addressed to all vice-chancellors; Pro-Chancellors and chairmen of governing councils of federal universities.
"Ensure that ASUU members immediately resume/commence lectures; Restore the daily activities and routines of the various University campuses," the letter partly reads.
We had reported that the National Industrial Court of Nigeria (NICN), on Wednesday, September 21, 2022, ordered the Academic Staff Union of Universities (ASUU) to call off its ongoing nationwide strike.
It reported that the umbrella body of the lecturers in public universities had declared a warning strike on February 14, to force the Nigerian Government to implement agreements it earlier signed with the union.
The agreement stipulated how university education would be funded for better improvement.
The strike has since rolled over and is now in its seventh month following the government's failure to implement all the agreements.
Several meetings between ASUU and the Federal Government have ended in a deadlock.
Consequently, the Federal Government went to court to challenge the strike.
The government through its counsel, James Igwe, prayed the court for an interlocutory injunction restraining ASUU from taking further steps as regards the strike, pending the determination of the substantive suit.