UBA's REDTV shuts down Lagos as over 25,000 Youths Attend Its Annual Rave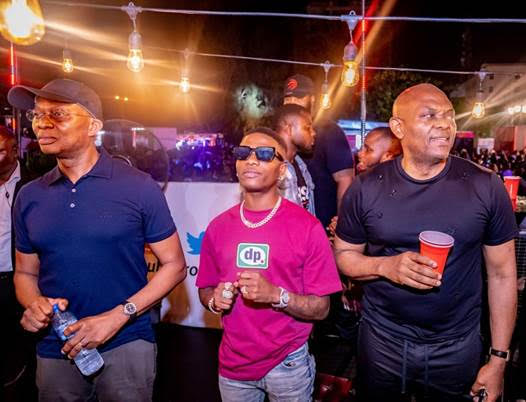 REDTV, the online lifestyle network powered by the United Bank for Africa Group, held its annual Rave on Saturday, November 30 to officially kick-off the 'Dirty December' season.
Over 25,000 guests attended this year's event which was held in Lagos and true to its theme, 'The shutdown', the rave was the talk of the entire town this past Saturday.
REDTV hosted the creative industry and other guests to an unforgettable night with top business executives, entrepreneurs, celebrities and A- Listers, entertainers, fashionistas and many young people just wanting to have a fun evening.
UBA Group chairman, Tony Elumelu and the CEO, Kennedy Uzoka, were seen mingling with guests and having a relaxed night away from the rigours of work.
The REDTV rave, which has become the annual Christmas season opener to rival, started with a hot performance by Ajebutter 22, BOJ, SDC and TEMS. Upcoming artist, Fireboy, came in and brought guests to their feet with his hot and fresh releases.
The crowd was not disappointed and remained energised when Olamide jumped on stage to shake the venue with his famous songs that had everyone screaming and jumping for joy. International act, Jidenna thrilled the rave fans, just as Burna Boy sauntered in and brought the audience to a standstill at a party that lasted till the early hours of the following day.
UBA ambassador, the star boy, Wizkid had come into the party to the absolute delight of guests who saw him walking in. He mingled with guests for hours and then gave a surprise performance on stage that took the rave to another level.
DJ Consequence, Sparrow and hypemen Shody and Tosan also took turns to entertain the excited youths throughout the night of thrills.
REDTV's stars of The Men's Club, Boutique Hotel, Our Best Friend's Wedding, Red Hot Topics and Inspector K were amongst the guests that featured prominently at REDTV's night to remember.
The Executive Producer of REDTV, Bola Atta, who spoke at the rave, talked about how the team had put together a stellar event that showcased outstanding performances by some of Africa's greatest musicians. She said, "It was indeed 'The Shutdown', as we surpassed the expectations of our guests. For us, it wasn't just about organising a party. REDTV is fully in support of the creative industry and through its shows, has been developing new talents behind the scenes as well as on the screens. We wanted to celebrate all those who are making REDTV a success. So we decided to throw a free concert to say thank you and to wish everyone well as the year comes to an end'.
REDTV provided plenty to eat and drink and participants at the event agreed that as always, REDTV has put together the biggest party in Lagos which continued to trend for days after the event was over.
REDTV is a fast paced lifestyle channel that a Aims to project Africa on the global stage. Proudly powered by the United Bank for Africa, the network is an entertainment platform with rich content featuring the very best of Africa.
Comedian Nedu, Wife War Latest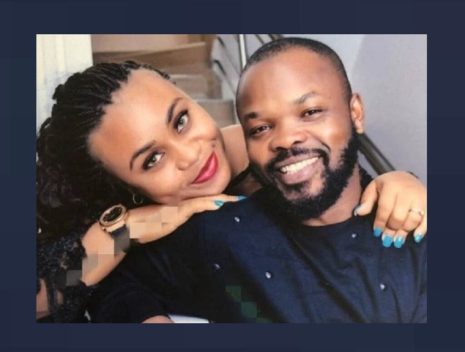 Popular comedian, Nedu's bitter war with his ex-wife, Uzoamaka Ohiri over the custody of their two daughters has taken a fresh dimension.
Sources told us that the comedian has returned to the State Criminal Investigation Department in Panti, Yaba, Lagos, with his two daughters, after saying they were handed over to him freely by his ex-wife.
Sources added that Nedu returned to the SCID with the kids after his ex-wife cried out that he forcefully took the children from her.
Nedu said; "Since she said she did not willingly give me the kids and that we seized the kids from her, I am at Panti now to return the kids; but she is nowhere."
"She has turned off her phone and she has done everything for us not to reach her. I hope you can write that."
Be that as it may, we gathered that Uzoamaka has been invited by the Lagos State Ministry of Justice.
Uzoamaka's cousin revealed that…
"Uzo has not been feeling too well since this ordeal began and giving up her children on Tuesday took an emotional toll on her."
"She has also been invited by the Ministry of Justice in Lagos State. As it is, her phones are off, but I am sure that she will turn them on soon."
WhiteMoney: Alleged pregnant babymama surfaces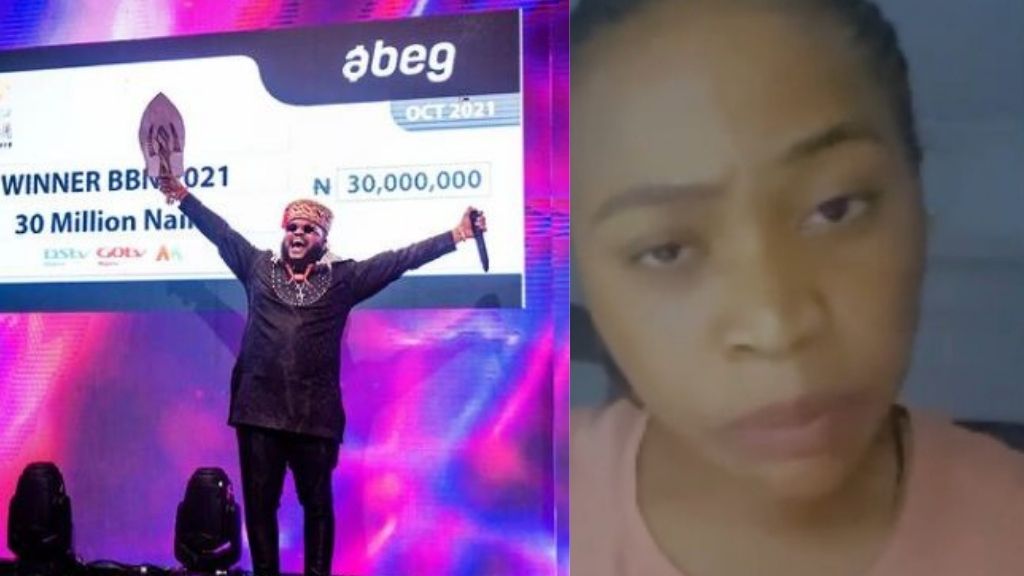 A Nigerian lady has claimed that winner of BBNaija season 6, Whitemoney slept with her before leaving for the show; adding that he got her pregnant.
The lady who tagged herself the title 'Whitemoney's wife' on Instagram; claimed that Whitemoney impregnated her before leaving for the show.
Further, she alleged that he asked her not to terminate the pregnancy but wait for his return. In the video, she focused the camera on her bust region to reveal what seemed like a baby bump; alleging that Whitemoney is the father of the baby she's carrying.
She begged him not to abandon her now that he has gotten famous as the winner of BBNaija.
Meanwhile, the BBNaija star and winner, Hazel Onyeze Onou popularly known as Whitemoney has shocked most of his fans by choosing another housemate to go on his Dubai trip with him.
One of the packages won by the season six Big Brother Naija housemate Whitemoney is a trip to Dubai. Whitemoney also won a Dubai trip for two; and he was given an opportunity to select a housemate as a partner.
Many people thought the Enugu-born star would choose Queen as his partner for the Dubai trip. But he ended up choosing housemate Niyi to be his partner on his Dubai trip. Disclosing his reason why he chose Niyi over anyone; he said that the "bromance" between Niyi and himself is made in heaven.
Whitemoney also added that Niyi is a very good friend who had supported him during the reality show.
KING SAHEED OSUPA, SHILLOH, XABITEE, DR. SMILE SET TO TAKE THE CENTRE STAGE AT THE 'INVASION PARTY' BY KING SEGUN BLESSING (KSB)
King Segun Blessing (KSB) a talented Juju musician of international repute popularly known as Mr. Laka is planning something big like never been seen in this part of the world tagged- Invasion Party.
The talk of the town coming event will herald the re-launch of his company known as BigTr33 Entertainment– a one stop hub for music production, Photo-shoot, live band, audio-visual, recording & rehearsal studios, video production, live streaming, events & shows performances.
Checks showed that the rebranded company- BigTr33 Entertainment strategically located at 24, Dipeolu Street, Off Awolowo Way, Ikeja, Lagos also housed KSB Golden Tones and newly double equipped Digital and Analogue Studios for recordings and music equipments for rental.
Further findings revealed that King Segun Blessing the bubbling musician has been working silently behind the scenes since his arrival back in Nigeria to take his music and company to the next level.
Since he relocated back to Nigeria from his base in United Kingdom, he has achieved so much to the admiration of his contemporaries. And, those who should know disclosed that the easy going musician just had a private house warming for his multi-million naira mansion built in Lagos.
Information available also revealed that he just bought a new staff bus and truck for the newly acquired music equipments for the company.
The top notch forthcoming Invasion Party like no other would feature King Segun Blessing, King Saheed Osupa, Shilloh, Xabitee, Dr. Smile, Ifakaleluya, Dr. Frick, Honey Tongue, DJ Maxwell on the wheel of steel and many more up and coming acts to spice up the groove.
The must attend Invasion Party is positioned to be a new sign post for quality concert to be remembered during the Independence festive season as it is definitely going to be a colourful show with glitz and glamour billed to take place on Sunday, October 10, 2021 at the prestigious Excellence Hotel Ogba, Ikeja, Lagos starting with the Red Carpet by 2.00pm and the Main Event by 3.00pm prompt.
King Segun Blessing (KSB) the self-acclaimed crown king of modern Juju music will also be launching 7-In-1 Bumper Collection Albums at the Invasion Party for his numerous fans and special guests to have in their music collections like no one ever done.
It is a premium concert designed for family bonding, merry-moments, a great time with fans and associates and you can get a Regular Ticket 2k, VIP Ticket 5k, Table for 5 @100K and Table for 10 @ 200k at the BigTr33 Entertainment office or the venue to be part the Invasion Party.
The Invasion Party is a unique concert that is set to treat its audience to an evening of great music, comedy, dance, fun, and un-parallel entertainment. Those in the know squealed that the anticipated audience will surely get the value for their money and maximum security is guaranteed.