UBA Reinforces Its Customer Focus, Honours Staff Integrity
The United Bank for Africa Plc (UBA) once again demonstrated its commitment to excellence in customer service, by celebrating staff who have strived to implement the Bank's core values of Enterprise, Excellence and Execution.
At the event held at the Eko Hotel Expo Centre, Lagos, Nigeria, UBA gathered customers, captains of industry, dignitaries from politics and diplomacy, staff and Board members from its 19 African country network, to witness the 2017 UBA CEO Awards.
The prestigious annual event was first established in 2008 to celebrate outstanding performance within the UBA Pan-African family, showcasing excellence, significant innovation and service in key areas of the Group's business.
2017 CEO Awards 2: Executive Director, North, UBA Plc, Mr. Ibrahim Puri; GMD/CEO, UBA Plc, Mr. Kennedy Uzoka; Governor of Adamawa State, His Excellency Bindow Jibrilla ; Governor of Bauchi State, His Excellency, Mohammed Abdullahi Abubakar ; Group Chairman, UBA Plc, Mr. Tony Elumelu; Directors, UBA Plc; Deputy Senate President, Sen. Ike Ekweremadu;  and former Director General, Mr. Frank Nweke,  at the Annual  UBA CEO Awards which was held in Lagos at the weekend
UBA's industry-leading recent promotion of 3000 staff members illustrated the Bank's appreciation of their contributions and their service delivery to customers. Amongst a distinguished audience, the Bank and senior management on Saturday night again celebrated its staff at the CEO Awards Ceremony, in UBA's inimitable style – bringing together Lions and Lionesses from across Nigeria and Africa.
Over 10 Awards were given. Of each award category, the GMD, Kennedy Uzoka said "We recognise and appreciate that there are so many staff members who have demonstrated aspects of each of our core values, but we have had to single out the very best. We celebrate our Lions and Lionesses who used their ingenuity and creativity, as well as their industry experience and passion, to work tirelessly to deliver excellent service to our customers and to continue to achieve exceptional results within the Group'.
There were winners who had excelled in innovation and execution across Africa. There were also those who were rewarded for their entrepreneurial abilities. The CEO of UBA Ghana, Mrs Abiola Bawuah was chosen in the special award category of "Business Leader who defied all odds and opened up new opportunities for the Bank". Mrs Bawuah was described by the GMD as 'a relentless CEO who breaks barriers, extends the horizon and motivates, inspires and encourages others.'
The Award which stole the show went to Ibrahim Ogbanagbo, the UBA security staff at the UBA Oba Akran branch in Lagos, who found $10,000 cash belonging to a customer and returned it to the customer. Ogbanagbo talked about how the $10,000 could have changed his life and how he could have taken it, but how his upbringing, as well as UBA's value and focus on Integrity would never have allowed him to do so. He was given the Excellence Award for his display of honesty and integrity.
The Group Chairman, Tony Elumelu went on stage to congratulate Ogbonagbo personally. Elumelu said that Ogbanagbo exemplified someone who is committed to the hallmarks of Excellence in the execution of his duties.
"This  is an example to us all. How anyone, no matter their position in our Group can distinguish themselves and set an example. Today, we stand here to celebrate a junior UBA staff member, who returned money that was misplaced and who through this action, gained much more than he could ever have imagined. As a leading pan-African bank, this is what we stand for and we commend Ibrahim Ogbonagbo for living the principle of integrity."
2017 CEO Awards 3: CEO, UBA Francophone Africa, Mr. Emeke Iweriebor; Executive Director, Lagos and West, Mr Ayo Liadi ; CEO, UBA Anglophone Africa, Mr. Oliver Alawuba; Award Winner and MD/CEO, UBA Tanzania, Mr. Peter Makau, at the Annual  UBA CEO Awards which was held in Lagos at the weekend
Mr Ogbonagbo was not only recognized and awarded the 2017 CEO Excellence Award, but he warmed the hearts and minds of many.  He received a standing ovation, as well as rewards from dignitaries in the audience who came on stage to acknowledge him. The Governor of Adamawa State in  Nigeria, Alhaji Bindo Jibralla pledged the sum of $5,000 and he also received a personal commitment of $10,000 from the Governor of Bauchi state, Alhaji Mohammed Abdullahi Abubakar.  The Deputy Senate president, present at the event, Senator Ekweremadu said that Ogbanagbo's name will be announced at the floor of the Senate (on Tuesday) during plenary and will be given the sum of N5,000,000 by the Senate.
The theme for the night was "the Journey of UBA", brought to life by an African entertainment concept, crisscrossing the length and breadth of Africa and highlighting UBA'S Pan-African vision, starting with its oldest region, West Africa and showcasing East and Southern Africa, as well as the significant presence of an African Bank in New York, London and Paris.  There was dance and prose, rhythm and theatre . There were also loved artistes including Dare Art-Alade who opened the show with a terrific rendition of the Nigerian National Anthem, Adekunle Gold, Dr. Sid, Flavor N'abania, P-Square, Awilo Longomba from the Congo and the undisputed King of Juju music, King Sunny Ade. Guests and dignitaries, management and staff of UBA found themselves letting their hair down and throwing protocol to the wind.
The Bank was honoured by the presence of their Excellencies, the Governors of Adamawa and Taraba States, Deputy Senate President, Senator Ekweremadu, Governor Donald Duke, Alhaji Abdul- Samad Rabiu and many others.  The ceremony also witnessed the presence of key industry players, diplomats, ministers and key influencers in Nigeria, as well as the CEOs and Board Chairmen of the 19 African countries in which UBA operates, democratising banking for over 14 million customers.
In all it was a night to remember, an evening of reward and celebration, and perhaps most poignantly, the story of how the integrity and honesty of a UBA security staff could become the role model of an African group of over 25,000 people and a symbol of the paramount commitment of UBA to its customers.
United Bank for Africa Plc is a leading pan-African financial services group, with presence in 19 African countries, as well as the United Kingdom, the United States of America and France.
UBA was incorporated in Nigeria as a limited liability company after taking over the assets of the British and French Bank Limited who had been operating in Nigeria since 1949. The United Bank for Africa merged with Standard Trust Bank in 2005 and from a single country operation founded in 1949 in Nigeria – Africa's largest economy – UBA has become one of the leading providers of banking and other financial services on the African continent. The Bank provides services to over14 million customers globally, through one of the most diverse service channels in sub-Saharan Africa, with over 1,000 branches and customer touch points and robust online and mobile banking platforms.
UBA was the first Nigerian bank to make an Initial Public Offering, following its listing on the NSE in1970. It was also the first Nigerian bank to issue Global Depository Receipts. The shares of UBA are publicly traded on the Nigerian Stock Exchange and the Bank has a well-diversified shareholder base, which includes foreign and local institutional investors, as well as individual shareholders.
FCTA uncovers illegal oil refining warehouse in Abuja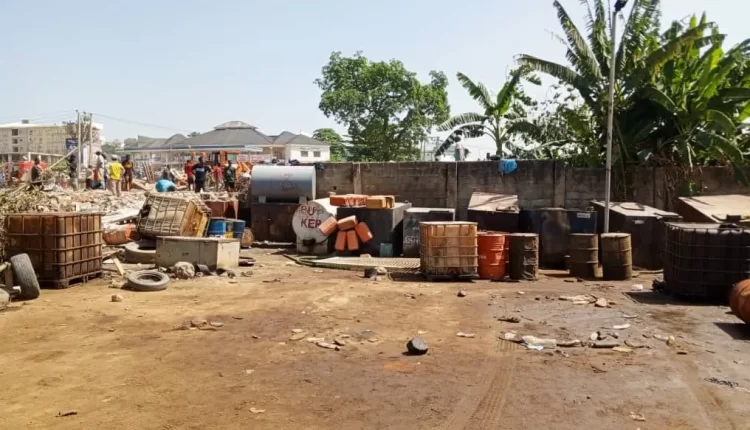 In continuation of the city cleaning exercise, Authorities of the Federal Capital Territory Administration (FCTA) with operatives of security personnel have uncovered an illegal oil refining warehouse in Mabushi, opposite Mobile filling station on Ahmadu Bello way in Abuja.
The Director, Department of Development Control, FCTA, Mukhtar Galadima after the operation on Thursday, said the illegal refining site was discovered during the continuation of the city cleaning exercise.
According to him, about three to four plot of lands designated for commercial purposes have been converted to an area where oil and diesel are being adulterated and circulated to other parts of the city.
Galadima explained that the city sanitation task force will look into the provision of the law and make necessary recommendations to the FCT Administration for further actions on the plots used for the activity.
He said there was no arrest but the items used in carrying out the illegal refining have been impounded.
Galadima said, "During the continuation of our city sanitation exercise in Mabushi opposite Mobile filling station on Ahmadu way, we discovered an illegal refining site where oil and diesel are being adulterated, we have done the needful by moving the items to Nigerian Security and Civil Defence Corps.
"From what we have seen so far, about three or four pilot of lands designated for commercial purposes have been converted to unapproved activities, which we believe the owners are fully aware, there will be consequences.
"We are going to look at the provision of the law and make necessary recommendations to the FCT Administration"
He said the administration will continue to go tough on activities being carried out without government approval,  especially revocation of the titles.
Collaborating, Head, operations FCT Directorate of Road Traffic Service (DRTS), Deborah Osho said the city management team during the exercise also discovered that most of the areas in the Nation's capital have been converted to illegal car mart and motor parks.
She disclosed that fifteen vehicles have so far been impounded since the operation commenced about two days.
Central Bank To Freeze Accounts Without BVN, NIN From April 2024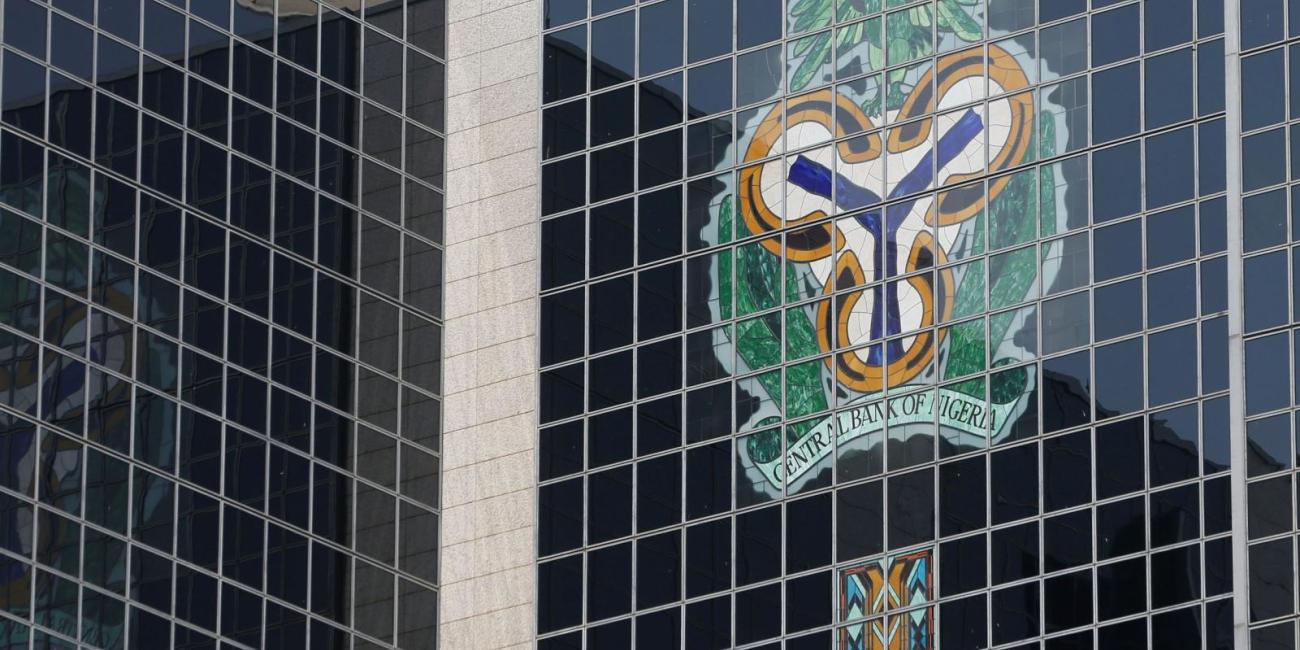 The Central Bank of Nigeria (CBN) said on Friday that it will freeze accounts without a Bank Verification Number (BVN) or National Identification Number (NIN) from April 2024.
This is according to a Friday circular by the apex bank which said a BVN or NIN verification will be "conducted shortly".
It also said all BVN or NIN attached to accounts/wallets must be electronically revalidated by January 31, 2024, according to the circular by the CBN Director of Payments System Management Department Chibuzo Efobi, and the Director of Financial Policy and Regulation Department Haruna Mustapha.
More details later….
Adebayo Alli: Guinness Nigeria gets new Managing Director, Its first Nigerian CEO since 2015 …..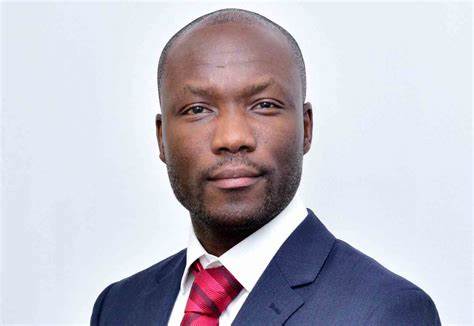 Guinness Nigeria has announced the appointment of Mr Adebayo Alli as its new Managing Director, its first Nigerian MD since 2015.
The appointment comes after John Musunga, the now erstwhile MD of Guinness Nigeria moved to become Diageo Africa's Managing Director for Southern, West, and Central Africa.
The announcement was given after the company's board meeting held on Monday, November 27, 2023.
According to the corporate filing on NGX's website signed by the Company Secretary, Abidemi Ademola, Adebayo Alli would resume his new role within the company on January 1, 2024.
Profile of Adebayo Alli …..
Adebayo Alli, a mechanical engineer by training, holds a B.Sc. in Mechanical Engineering from the University of Ibadan and an MSc in Advanced Process Engineering from Loughborough University, UK.
He joined Diageo, owner of Guinness Nigeria in 2005 as a Packaging Operations Support Manager. Since then, he has gone on to work as project lead for a business transformation project in Meta Abo Brewery Limited, Ethiopia, another of Diageo Africa's businesses. In 2014, he became a plant manager at the Meta Abo Brewery, and in 2015, Supply Chain Director.
Upon his return to Nigeria in 2017, he assumed the role of Operations Director at Guinness Nigeria before shifting his focus towards general management, venturing into multiple senior commercial sales positions within Guinness Nigeria PLC.
His trajectory saw a brief tenure between 2019 and 2020 as the Director for IPS, Reserve & Modern Trade. Subsequently, in 2020, Bayo ascended to the role of Commercial Director at Guinness Nigeria.
What you should know….
Guinness Nigeria's last Nigerian MD was Seni Adetu who served between 2012 and 2015. Since him, John O'Kefee an Irish man became the MD, followed by Peter Ndegwa, a Kenyan, Baker Magunda, another Kenyan, then John Musunga, also another Kenyan.
Guinness Nigeria Plc is majorly owned by Diageo Plc with a 58% stake. In the past, Diageo's only footprint in Nigeria was through Guinness Nigeria and the Managing Director of Guinness Nigeria also doubled as the head of the Diageo brand in the country.
However, after Diageo announced a discontinuation of its import deal with Guinness Nigeria, which meant Guinness Nigeria would no longer import Johnnie Walker and Baileys into Nigeria, it was also announced that Diageo was creating a new "wholly owned spirits-focused business" to manage the importation and distribution of those premium spirits brand in West and Central Africa. Presumably, John Musunga is resuming to head this new business.