United Bank for Africa (UBA) Plc is on the top list of companies with well-rounded performance. UBA's top-of-the-chart performance at the stock market combines with considerable growth in all key fundamental indicators to make the bank the best performing banking stock in recent period. Capital Market Editor Taofik Salako, in this report, reviews the interplay of fundamental earnings and share price appreciation
United Bank for Africa (UBA) Plc outperformed all banking stocks in the first quarter of 2017 with a share price appreciation of 28.22 per cent. It had recorded the second highest price gain of 33.1 per cent in 2016, just slightly under three points behind Guaranty Trust Bank (GTB), which led the sector with 35.9 per cent.
Altogether, UBA's share price had grown by more than 60 per cent in the past 15 months, the highest by any bank and one of the few bright spots in the long-running depression at the stock market. Average return at the Nigerian Stock Exchange (NSE) in the first quarter of 2017 was negative at -5.05 per cent.
The NSE Banking Index was down by 0.03 per cent while the NSE 30 Index, which tracks large-cap stocks, was almost on the average with a three-month return of -4.93 per cent. In  2016, the stock market had recorded a full-year average return of -6.17 per cent, equivalent to net capital loss of N604 billion.
Only 19 companies, including three banks, recorded a capital gain of 20 per cent and above in 2016, underlining the general downtrend that marked price changes during the period. A long-running depression had seen quoted equities losing N4 trillion in the past three years, including N1.75 trillion and N1.63 trillion in 2014 and 2015 respectively.
UBA's share price appears to be riding on the crest of positive analysts' reviews. There is almost analysts' consensus on the attractiveness of the UBA. Investment research and rating firms such as Renaissance Capital, CSL Stockbrokers, Fitch and Augusto among others had maintained that UBA has strong fundamentals to support substantial price appreciation. UBA Group's audited report and accounts for the year ended December 31, 2016 supported the positive view of its earnings potential, in spite of the Nigerian economic recession.
Improving earnings
Key extracts of the Group's audited report showed impressive growths in the top-line and the bottom-line as it continued to expand its assets base. Group;s gross earnings rose by 21.9 per cent from N314.84 billion in 2015 to N383.65 billion in 2016. Interest income had grown by 15 per cent from N229.63 billion in 2015 to N263.97 billion.
With 2.9 per cent increase in interest expense from N96.03 billion to N98.77 billion, net interest income rose by 23.7 per cent to N165.2 billion in 2016 compared with N133.6 billion in 2015. This underlined the profitability of the group's core banking business. Group profit before tax grew by 32.4 per cent to N90.64 billion in 2016 as against N68.45 billion in 2015. After taxes, net profit rose by 21.1 per cent from N59.65 billion to N72.26 billion. With these, earnings per share increased from N1.79 in 2015 to N2.04 in 2016.
UBA Group's balance sheet also emerged stronger with total assets rising by 27.3 per cent from N2.75 trillion in 2015 to N3.5 trillion in 2016. Customers' deposit rose by 19.7 per cent from N2.08 trillion to N2.49 trillion. Loans and advances recorded above average growth of 44.2 per cent to N1.50 trillion in 2016 as against N1.04 trillion in 2015, underlining  the bank's commitment to economic development. Shareholders' funds also increased by 33.5 per cent from N325.83 billion in 2015 to N434.85 billion in 2016.
Key underlying ratios showed that the growth in 2016 was driven by improvements in the intrinsic operational performance and management. Net interest margin, which underlines the profitability of the core banking business, improved to 62.6 per cent in 2016 as against 58.2 per cent in 2015. This corroborated the reduction in cost of fund. Pre-tax profit margin, which measures the underlining profitability of the group's businesses, also improved from 21.7 per cent in 2015 to 23.6 per cent in 2016.
On the back of improved earnings, the bank increased dividend payout to shareholders by 25 per cent, further enhancing the total real return on investment built up significantly by capital appreciation. Shareholders received final dividend payment of N19.9 billion for the 2016 business year, in addition to N7.3 billion interim dividend paid after the audit of its 2016 half-year results. With this, shareholders received a final dividend per share of 55 kobo in addition to interim dividend of 20 kobo, bringing total dividend for the 2016 business year to 75 kobo as against 60 kobo paid for the 2015 business year. A dividend yield of more than 14 per cent further placed UBA within the top yields at the stock market. This surpassed the 13.01 per cent coupon on the two-year tenored Federal Government National Savings Bonds.
Sustained growth
The latest audit report confirmed UBA Group's steady performance over the years. A five-year medium term review showed that total assets have grown steadily from N2.27 trillion in 2012 to N3.50 trillion in 2016. Net loans and advances more than doubled from N658.9 billion in 2012 to N1.50 trillion in 2016. Customers' deposits also followed the uptrend, jumping from N1.72 trillion in 2012 to N2.49 trillion in 2016. Shareholders' funds rose consecutively from N189.11 billion in 2012 to N434.85 billion in 2016. Profit before tax, which stood at N52.01 billion in 2012, had defied recession to rise to N90.64 billion in 2016 while profit after tax rose from N54.77 billion in 2012 to N72.26 billion in 2016.
Most analysts have rated UBA Group high on its fundamentals. "We note improvement in profitability and the bank's good asset quality. The rating takes into cognizance the weak macroeconomic climate on the banking industry's asset quality, in which we do not expect UBA to be excluded. Nonetheless, we note positively its diversified geographical reach, which will cushion to an extent the impact of the weak Nigerian economic climate," Agusto & Co stated in its recent credit rating report.
Nigeria's foremost local rating agency, Agusto & Co,  had upgraded UBA's rating from "A+" to "Aa-", with a stable outlook, citing the bank's improved capitalisation, good liquidity and large pool of stable deposits, strong domestic presence supported by the bank's extensive branch network and growing alternative banking channels.
Also, Fitch International, one of the foremost global rating agencies, in its latest report affirmed and upgraded its ratings for the bank citing strong earnings and asset quality. Fitch affirmed UBA's viability rating at "B" as the pan-African banking group continues to sustain its benchmark asset quality and strong profitability amidst industry and macroeconomic challenges. UBA is one of the few banks with strong risk management framework, which has helped kept non-performing loans ratio at a moderate level of 1.74 per cent as at the end of March 2016.
Strength in diversity
Other African subsidiaries contributed about one hird of the group's profit in 2016, reflecting the increasing market share of the group outside its Nigerian home. UBA operates in 18 other African countries including Ghana, Republic of Benin, Liberia, Cote d'Ivoire, Burkina Faso, Guinea, Senegal, Sierra Leone, Mozambique, Zambia, Uganda, Tanzania, Kenya, Congo DR, Congo Brazzaville, Cameroon, Chad and Gabon. UBA also has presence in United Kingdom, United States and France.
Geographical segment analysis showed the group performance was buoyed by above average growths in its foreign subsidiaries. The other 18 African subsidiaries recorded pre and post tax profit of N31.4 billion and N24.32 billion respectively on total earnings of N121.9 billion in 2016, considerable growths on pre-tax profit of N18.8 billion and post-tax profit of N14.14 billion recorded on total incomes of N67.72 billion in 2015. Other non-African global operations also improved in 2016 with total income of N9.8 billion and pre and post tax profits of N3.4 billion and N3.37 billion respectively. Other non-African global subsidiaries had recorded gross earnings of N6.01 billion and pre and post tax profit of N1.95 billion each in 2015.
Operating segment analysis also showed that the overall performance rested on evenly spread improvements across the key business segments. Corporate banking recorded gross earnings of N116.63 billion, profit before tax of N43.46 billion and profit after tax of N37.69 billion in 2016 compared with N101.07 billion, N29.04 billion and N25.31 billion recorded respectively in 2015. Retail and commercial banking segment, the largest segment, grew top-line to N227.57 billion in 2016 with profits before and after  tax of N29.44 billion and N20.05 billion respectively. Total revenue in the segment had stood at N185.19 billion in 2015 with profit before tax of N26.52 billion and profit after tax of N23.11 billion.
Outlook
The board and management of UBA said the banking group is well-positioned for sustainable long-term growth that will continue to ensure commensurate returns to shareholders. Chairman, United Bank for Africa (UBA) Plc, Mr. Tony Elumelu, noted that most African countries were implementing policy measures that should help stimulate inclusive economic growth, ease macro pressures and lower the cost of doing business. According to him, while Africa has experienced a difficult period; the UBA group welcomed 2017 with renewed optimism as it truly believes that "Africa is Rising".
"Our pan- Africa operations have delivered on the promises we made at the outset of our growth strategy and we are beginning to reap the benefits of one the largest network in Africa. As we navigate the fast changing market place, we are increasingly digitalising our core business, as we explore new markets and means of embracing customers experience, gain increased share of customers' wallet and offer new services. I am very optimistic that we will sustain the strong growth trajectory, as we continue to gain market share, leveraging our core values of enterprise, excellence and execution," Elumelu outlined.
Group managing director, United Bank for Africa (UBA) Plc, Mr. Kennedy Uzoka also assured that the bank is optimistic of continuing growth in the years ahead.
"The 2017 outlook remains positive in most of our markets. We are not aware unaware of the macro challenges, competition and constantly changing customer preferences.  We will further sweat our unique Pan Africa platform to improve productivity, extract efficiency gains and grow our share of customers' wallet across all business lines and markets," Uzoka said.
According to him, as the banking group continues with its customer first philosophy, shareholders can look forward to better performance, especially with the outlook remaining positive in most of the group's markets.
"We will build on our strong governance culture, zero-tolerance for infractions and transparency in furthering our frontiers of leadership in the African market," Uzoka said.
http://thenationonlineng.net/uba-outperforming/
Oando Clean Energy, Cross River State, Sign MoU on Renewable Energy Infrastructure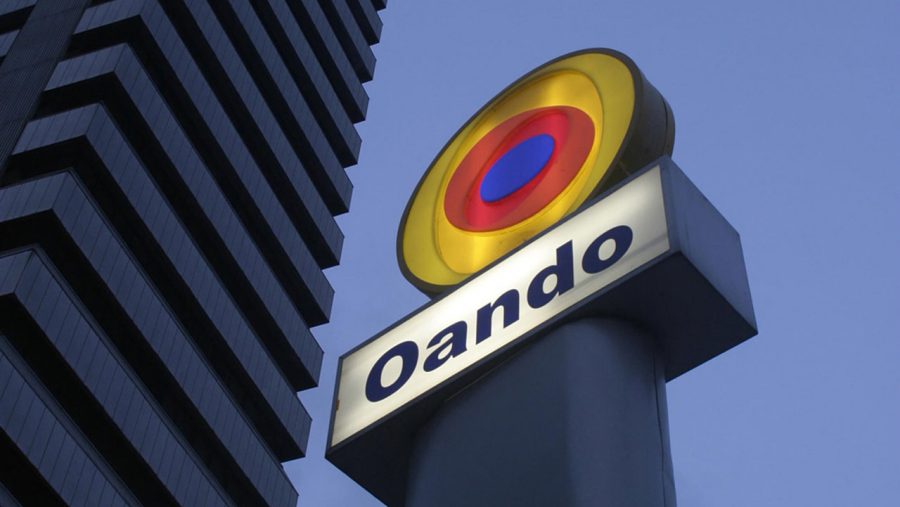 Oando Clean Energy (OCEL),  the renewable energy business subsidiary of Oando Energy Resources and the Cross River State Government have  signed a memorandum of understanding (MoU) for the rollout of electric vehicles for mass transportation within the state at the ongoing 28th edition Conference of the Parties (COP28) in Dubai, United Arab Emirates (UAE).
The move in setting up an electric vehicle (EV) assembly plant, is expected to create jobs for local indigenes as well as build a 100MW wind plant for power generation.
Representing the Governor of Cross River State, Bassey Otu at the MoU signing was the state's Commissioner for Special Duties, Oden Ewa, saying the landmark agreement marked a significant step forward in the state's journey toward a cleaner and more sustainable future. He said: "The MoU paves the way for the transitioning of our mass transit system to cleaner and less expensive fuels while also allowing for the use of our natural resource, wind, to provide electrification for our people.
"I commend Oando Clean Energy for their innovative solutions that address the impact of climate change in Nigeria and her citizens."
According to Oando , it said,  as  a company, it has committed to ensuring that this journey to a cleaner and more sustainable energy future is as seamless and as easy as possible.
"This is by putting our confidence in, not only the technology but the partnership and ensuring that the Cross River State government and her people reap the benefits of generating power from sustainable sources". The statement read.
Oando's Clean Energy's scope spans the entire 35 states of the federation and the federal capital, promising to create a cleaner, more viable energy ecosystem for Nigeria and the  people of Cross River.
In attendance at the side event were amongst others, Minister of Niger Delta Affairs, Abubakar Momoh;  Minister of the Environment, Abbas Balarabe;  Minister of State for Environment, Dr. Kunle Salako; Commissioner for Special Duties, Cross River State, Mr. Oden Ewa, among others.
House Of Representatives Issues Warrant Of Arrest On Central Bank Governor, Cardoso, Accountant-General, 17 Others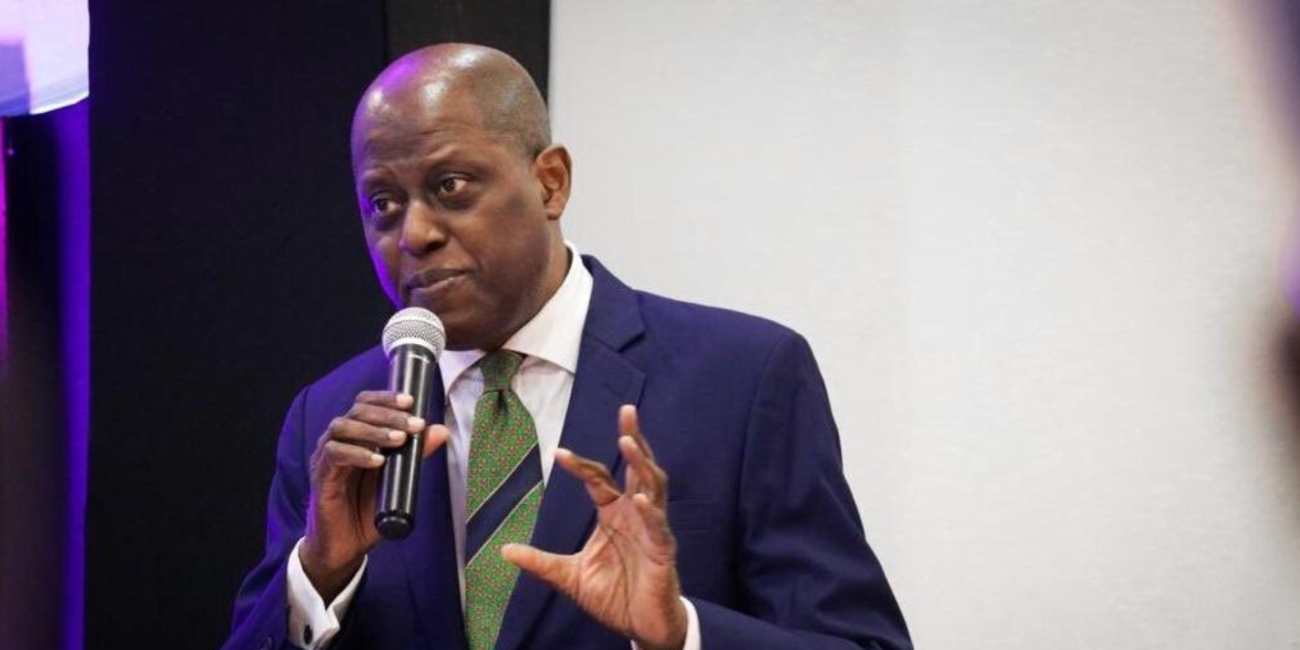 The House of Representatives' Committee on Public Petitions has asked for a warrant of arrest to be issued on the Governor of the Central Bank of Nigeria (CBN), Olayemi Cardoso, the Accountant-General of the Federation (AGF), Oluwatoyin Madein, and 17 others over refusal to appear before it to answer questions on their operations.
It was gathered that the issuance of the arrest warrant was sequel to the adoption of a motion moved by Fred Agbedi, representing Ekeremo/Sagbama Federal Constituency of Bayelsa State on the platform of the Peoples Democratic Party (PDP) at the committee's hearing on Tuesday.
Agbedi, while moving the motion, said that the arrest warrant had become imperative following the attitude of the invitees, adding that the parliament worked with time and the CEOs had been invited four times but failed to respond to the invitations.
Agbedi said that the CBN Governor, the AGF and the rest of the invitees should be brought to appear before the committee by the Inspector General of Police through a warrant of arrest after due diligence by the House Speaker, Rep Tajudeen Abbas.
The Chairman of the Committee, Micheal Irom (APC-Cross River), in his ruling said that the Inspector-General of Police should ensure the invitees were brought before the committee on December 14.
It was gathered that the petitioner, Fidelis Uzowanem, had earlier said that the petition was anchored on the Nigeria Extractive Industries Transparency Initiative (NEITI) 2021 report.
Irom said, "We took up the challenge to examine the report and discovered that what NEITI put together as a report is only consolidation of fraud that has been going on in the oil and gas industry.
"It dates back to 2016 because we have been following and we put up a petition to this committee to examine what has happened.
"The 2024 budget of 27.5 trillion that has been proposed can be confidently funded from the recoverable amount that we identified in the NEITI report.
"It is basically a concealment of illegal transactions that took place in NNPCL; they have been in a sink with some oil companies where some companies that did not produce crude were paid cash core, an amount paid for crude oil production."
FCTA uncovers illegal oil refining warehouse in Abuja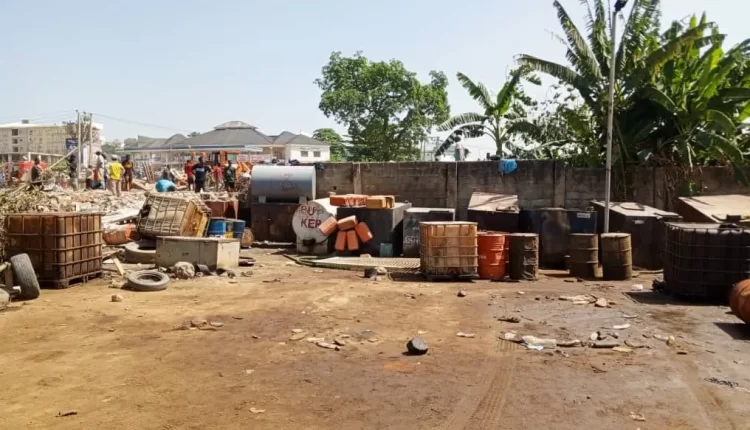 In continuation of the city cleaning exercise, Authorities of the Federal Capital Territory Administration (FCTA) with operatives of security personnel have uncovered an illegal oil refining warehouse in Mabushi, opposite Mobile filling station on Ahmadu Bello way in Abuja.
The Director, Department of Development Control, FCTA, Mukhtar Galadima after the operation on Thursday, said the illegal refining site was discovered during the continuation of the city cleaning exercise.
According to him, about three to four plot of lands designated for commercial purposes have been converted to an area where oil and diesel are being adulterated and circulated to other parts of the city.
Galadima explained that the city sanitation task force will look into the provision of the law and make necessary recommendations to the FCT Administration for further actions on the plots used for the activity.
He said there was no arrest but the items used in carrying out the illegal refining have been impounded.
Galadima said, "During the continuation of our city sanitation exercise in Mabushi opposite Mobile filling station on Ahmadu way, we discovered an illegal refining site where oil and diesel are being adulterated, we have done the needful by moving the items to Nigerian Security and Civil Defence Corps.
"From what we have seen so far, about three or four pilot of lands designated for commercial purposes have been converted to unapproved activities, which we believe the owners are fully aware, there will be consequences.
"We are going to look at the provision of the law and make necessary recommendations to the FCT Administration"
He said the administration will continue to go tough on activities being carried out without government approval,  especially revocation of the titles.
Collaborating, Head, operations FCT Directorate of Road Traffic Service (DRTS), Deborah Osho said the city management team during the exercise also discovered that most of the areas in the Nation's capital have been converted to illegal car mart and motor parks.
She disclosed that fifteen vehicles have so far been impounded since the operation commenced about two days.