United Bank for Africa (UBA) Plc is on the top list of companies with well-rounded performance. UBA's top-of-the-chart performance at the stock market combines with considerable growth in all key fundamental indicators to make the bank the best performing banking stock in recent period. Capital Market Editor Taofik Salako, in this report, reviews the interplay of fundamental earnings and share price appreciation
United Bank for Africa (UBA) Plc outperformed all banking stocks in the first quarter of 2017 with a share price appreciation of 28.22 per cent. It had recorded the second highest price gain of 33.1 per cent in 2016, just slightly under three points behind Guaranty Trust Bank (GTB), which led the sector with 35.9 per cent.
Altogether, UBA's share price had grown by more than 60 per cent in the past 15 months, the highest by any bank and one of the few bright spots in the long-running depression at the stock market. Average return at the Nigerian Stock Exchange (NSE) in the first quarter of 2017 was negative at -5.05 per cent.
The NSE Banking Index was down by 0.03 per cent while the NSE 30 Index, which tracks large-cap stocks, was almost on the average with a three-month return of -4.93 per cent. In  2016, the stock market had recorded a full-year average return of -6.17 per cent, equivalent to net capital loss of N604 billion.
Only 19 companies, including three banks, recorded a capital gain of 20 per cent and above in 2016, underlining the general downtrend that marked price changes during the period. A long-running depression had seen quoted equities losing N4 trillion in the past three years, including N1.75 trillion and N1.63 trillion in 2014 and 2015 respectively.
UBA's share price appears to be riding on the crest of positive analysts' reviews. There is almost analysts' consensus on the attractiveness of the UBA. Investment research and rating firms such as Renaissance Capital, CSL Stockbrokers, Fitch and Augusto among others had maintained that UBA has strong fundamentals to support substantial price appreciation. UBA Group's audited report and accounts for the year ended December 31, 2016 supported the positive view of its earnings potential, in spite of the Nigerian economic recession.
Improving earnings
Key extracts of the Group's audited report showed impressive growths in the top-line and the bottom-line as it continued to expand its assets base. Group;s gross earnings rose by 21.9 per cent from N314.84 billion in 2015 to N383.65 billion in 2016. Interest income had grown by 15 per cent from N229.63 billion in 2015 to N263.97 billion.
With 2.9 per cent increase in interest expense from N96.03 billion to N98.77 billion, net interest income rose by 23.7 per cent to N165.2 billion in 2016 compared with N133.6 billion in 2015. This underlined the profitability of the group's core banking business. Group profit before tax grew by 32.4 per cent to N90.64 billion in 2016 as against N68.45 billion in 2015. After taxes, net profit rose by 21.1 per cent from N59.65 billion to N72.26 billion. With these, earnings per share increased from N1.79 in 2015 to N2.04 in 2016.
UBA Group's balance sheet also emerged stronger with total assets rising by 27.3 per cent from N2.75 trillion in 2015 to N3.5 trillion in 2016. Customers' deposit rose by 19.7 per cent from N2.08 trillion to N2.49 trillion. Loans and advances recorded above average growth of 44.2 per cent to N1.50 trillion in 2016 as against N1.04 trillion in 2015, underlining  the bank's commitment to economic development. Shareholders' funds also increased by 33.5 per cent from N325.83 billion in 2015 to N434.85 billion in 2016.
Key underlying ratios showed that the growth in 2016 was driven by improvements in the intrinsic operational performance and management. Net interest margin, which underlines the profitability of the core banking business, improved to 62.6 per cent in 2016 as against 58.2 per cent in 2015. This corroborated the reduction in cost of fund. Pre-tax profit margin, which measures the underlining profitability of the group's businesses, also improved from 21.7 per cent in 2015 to 23.6 per cent in 2016.
On the back of improved earnings, the bank increased dividend payout to shareholders by 25 per cent, further enhancing the total real return on investment built up significantly by capital appreciation. Shareholders received final dividend payment of N19.9 billion for the 2016 business year, in addition to N7.3 billion interim dividend paid after the audit of its 2016 half-year results. With this, shareholders received a final dividend per share of 55 kobo in addition to interim dividend of 20 kobo, bringing total dividend for the 2016 business year to 75 kobo as against 60 kobo paid for the 2015 business year. A dividend yield of more than 14 per cent further placed UBA within the top yields at the stock market. This surpassed the 13.01 per cent coupon on the two-year tenored Federal Government National Savings Bonds.
Sustained growth
The latest audit report confirmed UBA Group's steady performance over the years. A five-year medium term review showed that total assets have grown steadily from N2.27 trillion in 2012 to N3.50 trillion in 2016. Net loans and advances more than doubled from N658.9 billion in 2012 to N1.50 trillion in 2016. Customers' deposits also followed the uptrend, jumping from N1.72 trillion in 2012 to N2.49 trillion in 2016. Shareholders' funds rose consecutively from N189.11 billion in 2012 to N434.85 billion in 2016. Profit before tax, which stood at N52.01 billion in 2012, had defied recession to rise to N90.64 billion in 2016 while profit after tax rose from N54.77 billion in 2012 to N72.26 billion in 2016.
Most analysts have rated UBA Group high on its fundamentals. "We note improvement in profitability and the bank's good asset quality. The rating takes into cognizance the weak macroeconomic climate on the banking industry's asset quality, in which we do not expect UBA to be excluded. Nonetheless, we note positively its diversified geographical reach, which will cushion to an extent the impact of the weak Nigerian economic climate," Agusto & Co stated in its recent credit rating report.
Nigeria's foremost local rating agency, Agusto & Co,  had upgraded UBA's rating from "A+" to "Aa-", with a stable outlook, citing the bank's improved capitalisation, good liquidity and large pool of stable deposits, strong domestic presence supported by the bank's extensive branch network and growing alternative banking channels.
Also, Fitch International, one of the foremost global rating agencies, in its latest report affirmed and upgraded its ratings for the bank citing strong earnings and asset quality. Fitch affirmed UBA's viability rating at "B" as the pan-African banking group continues to sustain its benchmark asset quality and strong profitability amidst industry and macroeconomic challenges. UBA is one of the few banks with strong risk management framework, which has helped kept non-performing loans ratio at a moderate level of 1.74 per cent as at the end of March 2016.
Strength in diversity
Other African subsidiaries contributed about one hird of the group's profit in 2016, reflecting the increasing market share of the group outside its Nigerian home. UBA operates in 18 other African countries including Ghana, Republic of Benin, Liberia, Cote d'Ivoire, Burkina Faso, Guinea, Senegal, Sierra Leone, Mozambique, Zambia, Uganda, Tanzania, Kenya, Congo DR, Congo Brazzaville, Cameroon, Chad and Gabon. UBA also has presence in United Kingdom, United States and France.
Geographical segment analysis showed the group performance was buoyed by above average growths in its foreign subsidiaries. The other 18 African subsidiaries recorded pre and post tax profit of N31.4 billion and N24.32 billion respectively on total earnings of N121.9 billion in 2016, considerable growths on pre-tax profit of N18.8 billion and post-tax profit of N14.14 billion recorded on total incomes of N67.72 billion in 2015. Other non-African global operations also improved in 2016 with total income of N9.8 billion and pre and post tax profits of N3.4 billion and N3.37 billion respectively. Other non-African global subsidiaries had recorded gross earnings of N6.01 billion and pre and post tax profit of N1.95 billion each in 2015.
Operating segment analysis also showed that the overall performance rested on evenly spread improvements across the key business segments. Corporate banking recorded gross earnings of N116.63 billion, profit before tax of N43.46 billion and profit after tax of N37.69 billion in 2016 compared with N101.07 billion, N29.04 billion and N25.31 billion recorded respectively in 2015. Retail and commercial banking segment, the largest segment, grew top-line to N227.57 billion in 2016 with profits before and after  tax of N29.44 billion and N20.05 billion respectively. Total revenue in the segment had stood at N185.19 billion in 2015 with profit before tax of N26.52 billion and profit after tax of N23.11 billion.
Outlook
The board and management of UBA said the banking group is well-positioned for sustainable long-term growth that will continue to ensure commensurate returns to shareholders. Chairman, United Bank for Africa (UBA) Plc, Mr. Tony Elumelu, noted that most African countries were implementing policy measures that should help stimulate inclusive economic growth, ease macro pressures and lower the cost of doing business. According to him, while Africa has experienced a difficult period; the UBA group welcomed 2017 with renewed optimism as it truly believes that "Africa is Rising".
"Our pan- Africa operations have delivered on the promises we made at the outset of our growth strategy and we are beginning to reap the benefits of one the largest network in Africa. As we navigate the fast changing market place, we are increasingly digitalising our core business, as we explore new markets and means of embracing customers experience, gain increased share of customers' wallet and offer new services. I am very optimistic that we will sustain the strong growth trajectory, as we continue to gain market share, leveraging our core values of enterprise, excellence and execution," Elumelu outlined.
Group managing director, United Bank for Africa (UBA) Plc, Mr. Kennedy Uzoka also assured that the bank is optimistic of continuing growth in the years ahead.
"The 2017 outlook remains positive in most of our markets. We are not aware unaware of the macro challenges, competition and constantly changing customer preferences.  We will further sweat our unique Pan Africa platform to improve productivity, extract efficiency gains and grow our share of customers' wallet across all business lines and markets," Uzoka said.
According to him, as the banking group continues with its customer first philosophy, shareholders can look forward to better performance, especially with the outlook remaining positive in most of the group's markets.
"We will build on our strong governance culture, zero-tolerance for infractions and transparency in furthering our frontiers of leadership in the African market," Uzoka said.
http://thenationonlineng.net/uba-outperforming/
Union Bank, WACOT Rice Kick Off Financial Inclusion Drive for Smallholder Farmers in Kebbi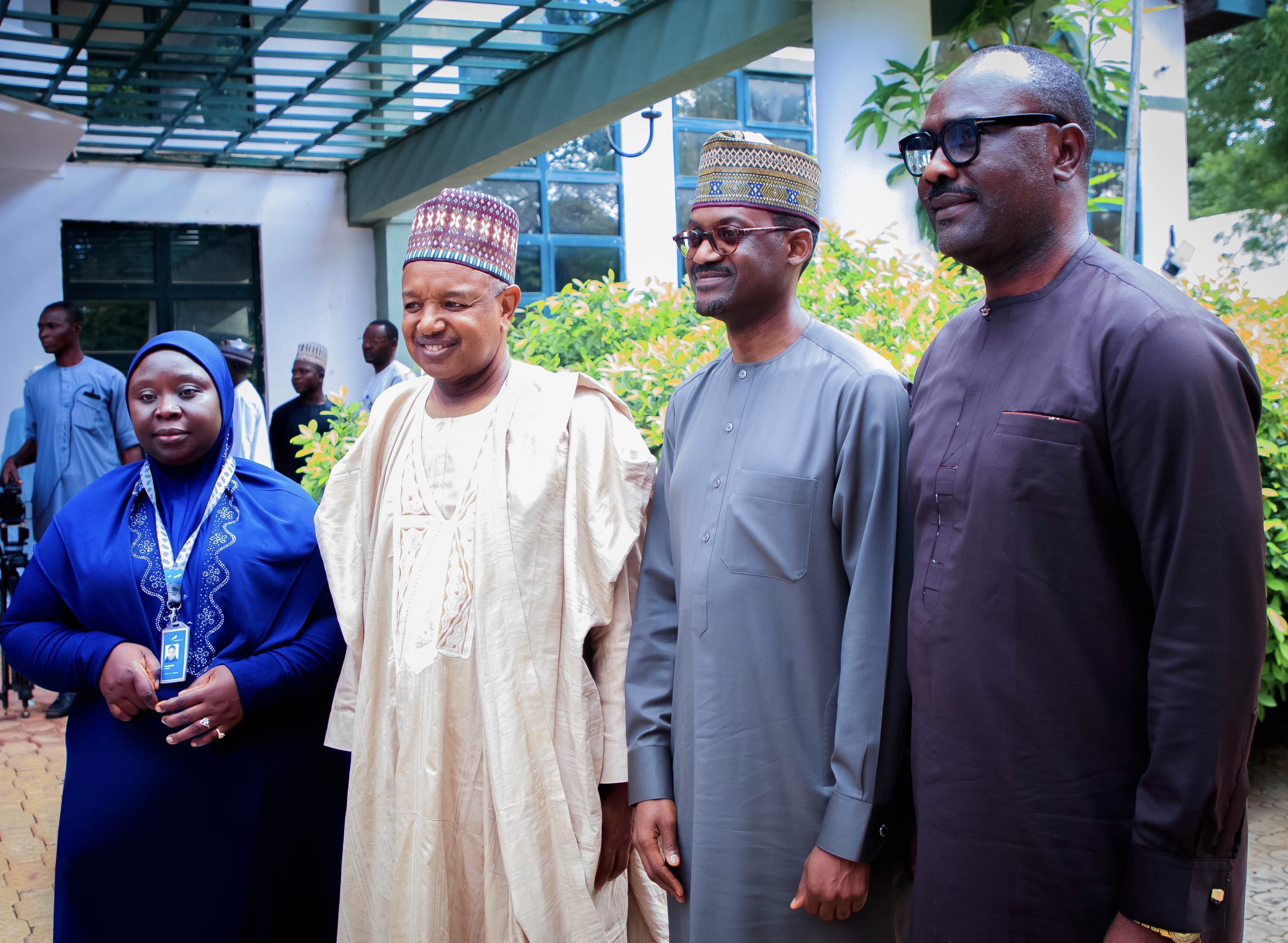 As part of Union Bank's commitment to driving financial inclusion in Nigeria, the Bank has partnered with WACOT Rice Limited – a rice processing company, to financially include 6,000 local farmers including youth and women in Kebbi State.
The Kebbi Financial Inclusion Drive (KFID) which will cover four Local Government Areas – Argungu, Augie, Suru, and Dandi – is a critical part of WACOT's Argungu Outgrower Expansion Project funded by United States Agency for International Development (USAID) West Africa Trade Hub. This program is set to resolve the overwhelming financial inclusion deficit within rural communities in Kebbi.
The financial inclusion initiative is being implemented with technical support from National Identity Management Commission (NIMC), to help the farmers acquire the relevant documentation and identification required to open bank accounts.
Union Bank will facilitate account opening and expand its agency banking network to cover the areas while supporting its agents on ground with digital banking solutions to enable seamless transacting and account management.
Farouk Gumel, Chairman WACOT and Board Chair, Union Bank was on ground in Kebbi State to kick-off the drive and paid a visit to the Kebbi state Governor, Senator Abubakar Atiku Bagudu to discuss expanding the programme state-wide.
In his recent keynote address at the recently concluded and  Chartered Institute of Bankers of Nigeria (CIBN) Conference, Mr. Gumel said:
 "As we work towards achieving financial inclusion to reach the unbanked, we must commit the same resources and investments to rural-local customers as we have done to urban-global clients to help create the growth that will lift us all to collective prosperity."
WACOT Rice is a subsidiary of TGI Group. TGI Group, through another of its subsidiary Titan Trust Bank, recently acquired Union Bank in a landmark transaction which was announced in 2021.
FIRSTBANK PARTNERS VERVE INTERNATIONAL, MAKES CUSTOMERS MILLIONAIRES IN THE FIRSTBANK VERVE CARD PROMO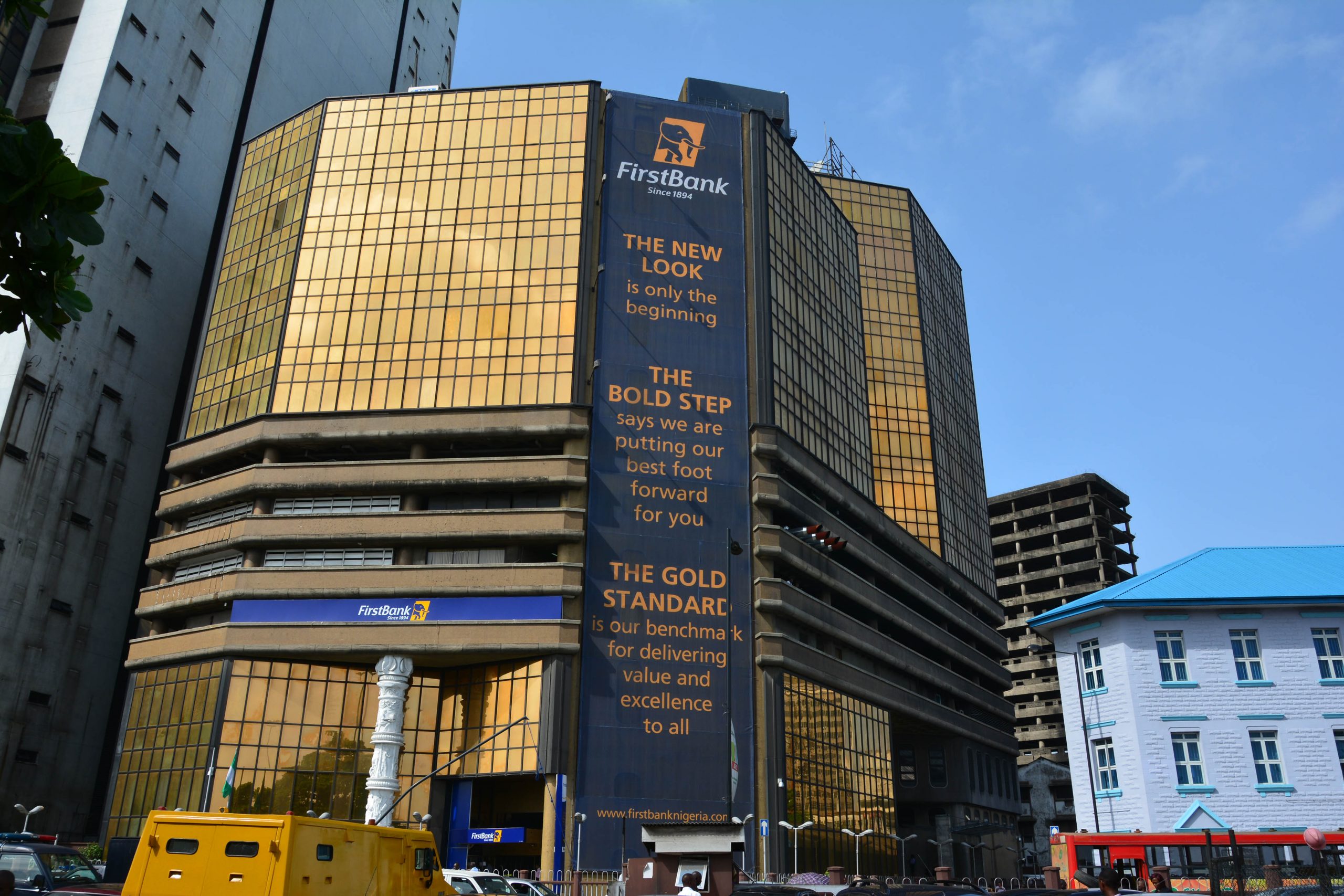 In partnership with FirstBank – Nigeria's premier and leading financial inclusion services provider – Verve International, Africa's leading payment technology and card business, has launched its third National Consumer promo designed to reward users of FirstBank verve card with exciting gifts and cash prizes to appreciate their patronage and use of the card to carry-out their electronic banking transactions.
The ongoing 2-month promo will end on 30 October 2022 as 20 customers (10 customers per month) with the highest transaction count during the promo will be made millionaires, winning the sum of N1 million each. Also, N20,000 will be won by 25 customers monthly.
On the other hand, 2620 FirstBank verve cardholders that double their transactions every week, stand a chance to enjoy 10% cashback capped at N2,000 per customer.
Speaking on the promo Chuma Ezirim, Group Executive, e-Business & Retail Products, FirstBank said "we appreciate our partnership with Verve Card through the years; a partnership of empowerment and opportunities which include growing the economy, supporting new businesses and preventing unemployment. FirstBank verve card holders are encouraged to keep using their cards as it is a card offering that promotes safe, convenient and rewarding digital banking experience with 20 customers standing a chance to be millionaires at the end of the promo."
Verve card is a secure debit card that allows cardholders to conveniently meet their daily financial needs such as payment for goods and services, airtime recharge, bill payments, funds transfer, etc. Verve card is accepted across all ATMs, POS, Web and Mobile Platforms in Nigeria.
The promo is also opened to new verve cardholders as non-verve cardholders are encouraged to visit the nearest FirstBank branch today to pick up a Verve card and start getting rewarded!
Only recently, FirstBank – in partnership with Verve – rewarded over 2601 FirstBank verve cardholders with various prizes; including N20,000 cash prize, N10,000 cash prize, N10,000 worth of airtime; power generating sets, refrigerator, cooking gas, smart TV and the grand prize of a brand-new car to a lucky winner.
Federal Government Orders University Vice-Chancellors To Reopen Schools, Begin Lectures Amid 7 Months Lecturers' Strike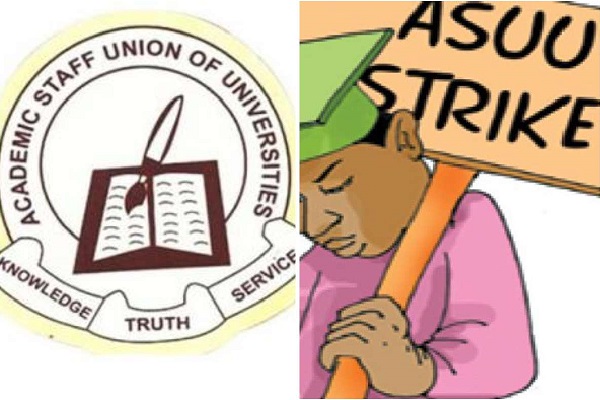 The government issued the directive through the National Universities Commission (NUC), and a letter signed by its Director, Finance and Accounts, Sam Onazi, on behalf of the Executive Secretary of the commission, Professor Abubakar Rasheed.
The Nigerian government has directed vice-chancellors to re-open universities and allow students to resume lectures immediately.
The government issued the directive through the National Universities Commission (NUC), and a letter signed by its Director, Finance and Accounts, Sam Onazi, on behalf of the Executive Secretary of the commission, Professor Abubakar Rasheed.
The letter which The PUNCH obtained on Monday, was reportedly addressed to all vice-chancellors; Pro-Chancellors and chairmen of governing councils of federal universities.
"Ensure that ASUU members immediately resume/commence lectures; Restore the daily activities and routines of the various University campuses," the letter partly reads.
We had reported that the National Industrial Court of Nigeria (NICN), on Wednesday, September 21, 2022, ordered the Academic Staff Union of Universities (ASUU) to call off its ongoing nationwide strike.
It reported that the umbrella body of the lecturers in public universities had declared a warning strike on February 14, to force the Nigerian Government to implement agreements it earlier signed with the union.
The agreement stipulated how university education would be funded for better improvement.
The strike has since rolled over and is now in its seventh month following the government's failure to implement all the agreements.
Several meetings between ASUU and the Federal Government have ended in a deadlock.
Consequently, the Federal Government went to court to challenge the strike.
The government through its counsel, James Igwe, prayed the court for an interlocutory injunction restraining ASUU from taking further steps as regards the strike, pending the determination of the substantive suit.