United Bank for Africa (UBA) Plc is on the top list of companies with well-rounded performance. UBA's top-of-the-chart performance at the stock market combines with considerable growth in all key fundamental indicators to make the bank the best performing banking stock in recent period. Capital Market Editor Taofik Salako, in this report, reviews the interplay of fundamental earnings and share price appreciation
United Bank for Africa (UBA) Plc outperformed all banking stocks in the first quarter of 2017 with a share price appreciation of 28.22 per cent. It had recorded the second highest price gain of 33.1 per cent in 2016, just slightly under three points behind Guaranty Trust Bank (GTB), which led the sector with 35.9 per cent.
Altogether, UBA's share price had grown by more than 60 per cent in the past 15 months, the highest by any bank and one of the few bright spots in the long-running depression at the stock market. Average return at the Nigerian Stock Exchange (NSE) in the first quarter of 2017 was negative at -5.05 per cent.
The NSE Banking Index was down by 0.03 per cent while the NSE 30 Index, which tracks large-cap stocks, was almost on the average with a three-month return of -4.93 per cent. In  2016, the stock market had recorded a full-year average return of -6.17 per cent, equivalent to net capital loss of N604 billion.
Only 19 companies, including three banks, recorded a capital gain of 20 per cent and above in 2016, underlining the general downtrend that marked price changes during the period. A long-running depression had seen quoted equities losing N4 trillion in the past three years, including N1.75 trillion and N1.63 trillion in 2014 and 2015 respectively.
UBA's share price appears to be riding on the crest of positive analysts' reviews. There is almost analysts' consensus on the attractiveness of the UBA. Investment research and rating firms such as Renaissance Capital, CSL Stockbrokers, Fitch and Augusto among others had maintained that UBA has strong fundamentals to support substantial price appreciation. UBA Group's audited report and accounts for the year ended December 31, 2016 supported the positive view of its earnings potential, in spite of the Nigerian economic recession.
Improving earnings
Key extracts of the Group's audited report showed impressive growths in the top-line and the bottom-line as it continued to expand its assets base. Group;s gross earnings rose by 21.9 per cent from N314.84 billion in 2015 to N383.65 billion in 2016. Interest income had grown by 15 per cent from N229.63 billion in 2015 to N263.97 billion.
With 2.9 per cent increase in interest expense from N96.03 billion to N98.77 billion, net interest income rose by 23.7 per cent to N165.2 billion in 2016 compared with N133.6 billion in 2015. This underlined the profitability of the group's core banking business. Group profit before tax grew by 32.4 per cent to N90.64 billion in 2016 as against N68.45 billion in 2015. After taxes, net profit rose by 21.1 per cent from N59.65 billion to N72.26 billion. With these, earnings per share increased from N1.79 in 2015 to N2.04 in 2016.
UBA Group's balance sheet also emerged stronger with total assets rising by 27.3 per cent from N2.75 trillion in 2015 to N3.5 trillion in 2016. Customers' deposit rose by 19.7 per cent from N2.08 trillion to N2.49 trillion. Loans and advances recorded above average growth of 44.2 per cent to N1.50 trillion in 2016 as against N1.04 trillion in 2015, underlining  the bank's commitment to economic development. Shareholders' funds also increased by 33.5 per cent from N325.83 billion in 2015 to N434.85 billion in 2016.
Key underlying ratios showed that the growth in 2016 was driven by improvements in the intrinsic operational performance and management. Net interest margin, which underlines the profitability of the core banking business, improved to 62.6 per cent in 2016 as against 58.2 per cent in 2015. This corroborated the reduction in cost of fund. Pre-tax profit margin, which measures the underlining profitability of the group's businesses, also improved from 21.7 per cent in 2015 to 23.6 per cent in 2016.
On the back of improved earnings, the bank increased dividend payout to shareholders by 25 per cent, further enhancing the total real return on investment built up significantly by capital appreciation. Shareholders received final dividend payment of N19.9 billion for the 2016 business year, in addition to N7.3 billion interim dividend paid after the audit of its 2016 half-year results. With this, shareholders received a final dividend per share of 55 kobo in addition to interim dividend of 20 kobo, bringing total dividend for the 2016 business year to 75 kobo as against 60 kobo paid for the 2015 business year. A dividend yield of more than 14 per cent further placed UBA within the top yields at the stock market. This surpassed the 13.01 per cent coupon on the two-year tenored Federal Government National Savings Bonds.
Sustained growth
The latest audit report confirmed UBA Group's steady performance over the years. A five-year medium term review showed that total assets have grown steadily from N2.27 trillion in 2012 to N3.50 trillion in 2016. Net loans and advances more than doubled from N658.9 billion in 2012 to N1.50 trillion in 2016. Customers' deposits also followed the uptrend, jumping from N1.72 trillion in 2012 to N2.49 trillion in 2016. Shareholders' funds rose consecutively from N189.11 billion in 2012 to N434.85 billion in 2016. Profit before tax, which stood at N52.01 billion in 2012, had defied recession to rise to N90.64 billion in 2016 while profit after tax rose from N54.77 billion in 2012 to N72.26 billion in 2016.
Most analysts have rated UBA Group high on its fundamentals. "We note improvement in profitability and the bank's good asset quality. The rating takes into cognizance the weak macroeconomic climate on the banking industry's asset quality, in which we do not expect UBA to be excluded. Nonetheless, we note positively its diversified geographical reach, which will cushion to an extent the impact of the weak Nigerian economic climate," Agusto & Co stated in its recent credit rating report.
Nigeria's foremost local rating agency, Agusto & Co,  had upgraded UBA's rating from "A+" to "Aa-", with a stable outlook, citing the bank's improved capitalisation, good liquidity and large pool of stable deposits, strong domestic presence supported by the bank's extensive branch network and growing alternative banking channels.
Also, Fitch International, one of the foremost global rating agencies, in its latest report affirmed and upgraded its ratings for the bank citing strong earnings and asset quality. Fitch affirmed UBA's viability rating at "B" as the pan-African banking group continues to sustain its benchmark asset quality and strong profitability amidst industry and macroeconomic challenges. UBA is one of the few banks with strong risk management framework, which has helped kept non-performing loans ratio at a moderate level of 1.74 per cent as at the end of March 2016.
Strength in diversity
Other African subsidiaries contributed about one hird of the group's profit in 2016, reflecting the increasing market share of the group outside its Nigerian home. UBA operates in 18 other African countries including Ghana, Republic of Benin, Liberia, Cote d'Ivoire, Burkina Faso, Guinea, Senegal, Sierra Leone, Mozambique, Zambia, Uganda, Tanzania, Kenya, Congo DR, Congo Brazzaville, Cameroon, Chad and Gabon. UBA also has presence in United Kingdom, United States and France.
Geographical segment analysis showed the group performance was buoyed by above average growths in its foreign subsidiaries. The other 18 African subsidiaries recorded pre and post tax profit of N31.4 billion and N24.32 billion respectively on total earnings of N121.9 billion in 2016, considerable growths on pre-tax profit of N18.8 billion and post-tax profit of N14.14 billion recorded on total incomes of N67.72 billion in 2015. Other non-African global operations also improved in 2016 with total income of N9.8 billion and pre and post tax profits of N3.4 billion and N3.37 billion respectively. Other non-African global subsidiaries had recorded gross earnings of N6.01 billion and pre and post tax profit of N1.95 billion each in 2015.
Operating segment analysis also showed that the overall performance rested on evenly spread improvements across the key business segments. Corporate banking recorded gross earnings of N116.63 billion, profit before tax of N43.46 billion and profit after tax of N37.69 billion in 2016 compared with N101.07 billion, N29.04 billion and N25.31 billion recorded respectively in 2015. Retail and commercial banking segment, the largest segment, grew top-line to N227.57 billion in 2016 with profits before and after  tax of N29.44 billion and N20.05 billion respectively. Total revenue in the segment had stood at N185.19 billion in 2015 with profit before tax of N26.52 billion and profit after tax of N23.11 billion.
Outlook
The board and management of UBA said the banking group is well-positioned for sustainable long-term growth that will continue to ensure commensurate returns to shareholders. Chairman, United Bank for Africa (UBA) Plc, Mr. Tony Elumelu, noted that most African countries were implementing policy measures that should help stimulate inclusive economic growth, ease macro pressures and lower the cost of doing business. According to him, while Africa has experienced a difficult period; the UBA group welcomed 2017 with renewed optimism as it truly believes that "Africa is Rising".
"Our pan- Africa operations have delivered on the promises we made at the outset of our growth strategy and we are beginning to reap the benefits of one the largest network in Africa. As we navigate the fast changing market place, we are increasingly digitalising our core business, as we explore new markets and means of embracing customers experience, gain increased share of customers' wallet and offer new services. I am very optimistic that we will sustain the strong growth trajectory, as we continue to gain market share, leveraging our core values of enterprise, excellence and execution," Elumelu outlined.
Group managing director, United Bank for Africa (UBA) Plc, Mr. Kennedy Uzoka also assured that the bank is optimistic of continuing growth in the years ahead.
"The 2017 outlook remains positive in most of our markets. We are not aware unaware of the macro challenges, competition and constantly changing customer preferences.  We will further sweat our unique Pan Africa platform to improve productivity, extract efficiency gains and grow our share of customers' wallet across all business lines and markets," Uzoka said.
According to him, as the banking group continues with its customer first philosophy, shareholders can look forward to better performance, especially with the outlook remaining positive in most of the group's markets.
"We will build on our strong governance culture, zero-tolerance for infractions and transparency in furthering our frontiers of leadership in the African market," Uzoka said.
http://thenationonlineng.net/uba-outperforming/
JUST IN: Tinubu Meets Ibori, Wike, Makinde In Abuja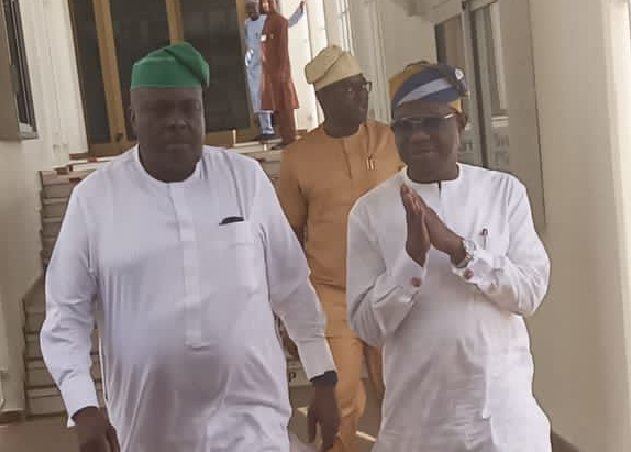 President Bola Tinubu is currently holding a closed door meeting with James Ibori, former Governor of Delta state; Nyesom Wike, the immediate past Governor of Rivers state; and Seyi Makinde, the Oyo State Governor.
The meeting is taking place at the President's office in Aso Villa.
Reports say the three politicians arrived at the Aso Rock Villa at about 4:20om on Friday, 2 June, 2023.
Details shortly…
Court Orders Union Bank To Pay Former Manager N20.2m Over Wrongful Termination…….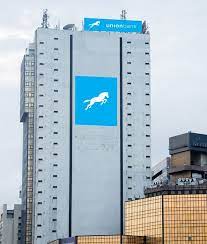 Justice Maureen Esowe of the Lagos division of the National Industrial Court has ordered the Union Bank to immediately pay the total sum of N20, 261, 810 million to one of its retired staff, Asenime Claire Ojuzo.
The judgment sum according to Justice Esowe, is the shortfall of gratuity Union Bank ought to pay Mrs. Asenime, upon her retirement.
Justice Esowe made the order while delivering judgment in a suit marked NICN/LA/534/2017, filed by a retired officer and the bank.
The claimant, a former senior manager at Union Bank, through her lawyer, Chief Paul Omoijiade, had asked the court to "declare that the purported approval by the bank of the claimant's withdrawal from service which the Claimant did not apply for was wrong.
"A declaration that the purported determination of the Claimant's contract of service by Union Bank is wrongful, same having been done without due process as laid down in the bank's handbook and the bank's custom and practice.
"A declaration that the purported removal of the claimant from his employment as Senior Manager (SM) without due process amounts to redundancy for which the claimant is entitled to redundancy benefit.
"A declaration that Union Bank is in arrears of N18, 114, 600 million, in the payment of the Claimant's gratuity.
"A declaration that the deduction of the sum of N16,106,219.66 million, as outstanding loans, status car, unearned medical, outstanding status generator, and car from the claimant's gratuity is unlawful.
"An order of the honourable court directing Union Bank to pay to Ojuzo the sum of N16,106,219.66 million, deducted from the claimant's gratuity.
"An order of the honourable court directing Union Bank to pay to Ojuzo the sum of N18,114, 600 being a shortfall in the gratuity paid to her.
"An order of the honourable court that the bank pays the sum of N12 million, to the Claimant as compensation for the defendant's wrongful and unlawful action withdrawing the claimant's services without due process.
"An order of the honourable court for the payment of interest at the rate of 20% on the deductions and withheld gratuity under paragraphs (f) and (g) above.
"An order of the honourable court that the bank pay to the claimant the sum of N1 million, being the cost of litigation.
During the trial of the suit, the claimant told the court that she was a staff of the bank until her employment was wrongfully withdrawn on November 22, 2013, and her terminal benefits were never paid in full.
She also told the court that Union Bank also deducted the sum of N16, 106, 219.66 million, which the bank referred to as outstanding loans, unearned housing, status car, and unearned leave from her benefit, adding that, said she never applied for withdrawal service, therefore, the withdrawal of her services is tantamount to redundancy.
Defending the suit, Union Bank through its witness, Francis Idiaghe, who was led by Feliz O. Ogungbemi, told the court that there is no provision in the Trust Deed of variation that the claimant or any employee of Union Bank can remain in service till the age of 60. Rather, than underemployment, either party can determine the contract by giving a month's notice.
The witness told the court that the Defendant, exercising her right under the contract, determined the contract by a letter of withdrawal of service dated November 22, 2016, issued to the claimant. Adding that the sum of N16,106,219.66 million, deducted from the claimant's terminal benefits covers the loans (N13,683,188.86 million) taken by the claimant during the pendency of her employment and the outstanding and unpaid money (N2,247,210 million) covering the cost of her status car and a generating set.
Union Bank in its final written address, asked the court to determine "Whether the claimant is entitled to a declaration that the withdrawal of the Claimant's employment is unlawful.
"Whether the Claimant having been paid her terminal benefit and having accepted same, can be heard to complain that his contract was not properly determined.
"Whether the termination of the Claimant of employment by the Defendant amounts to redundancy.
"Whether the Claimant is entitled to the sum of N18,114,600.00 (Eighteen Million One Hundred and Fourteen Thousand Six Hundred Naira) as outstanding gratuity from the Defendant.
"Whether the deduction of the sum from the Claimant's terminal benefit in the liquidation of Claimant's outstanding staff loans, status, generator loan, and unearned medical is unlawful.
"Whether by the evidence placed before this Honourable Court, the Claimant is entitled to damages in the sum of N12 million.
"Whether the Claimant is entitled to interest at the rate of 20% on the alleged outstanding gratuity and the amount allegedly deducted from her gratuity.
"Whether the Claimant is entitled to the sum of N1 million, as cost of litigation."
Justice Esowe, in her judgment on the suit after the evaluation of parties' submissions, and citing plethora of legal authorities, held that: "having gone through the claimant's claim, evidence led in support, the defendant's defense, evidence led in support, with the final written submissions of Counsel on both sides, this Court, while adopting all the issues formulated by Counsel, has distilled a sole issue for determination, to wit: Whether the Claimant has proved his case to be entitled to the reliefs sought." culled: Business Hallmark.
Dr. Ope Banwo Speaks On Transitioning  Naija Lives Matter Organization To Non-Partisan Mode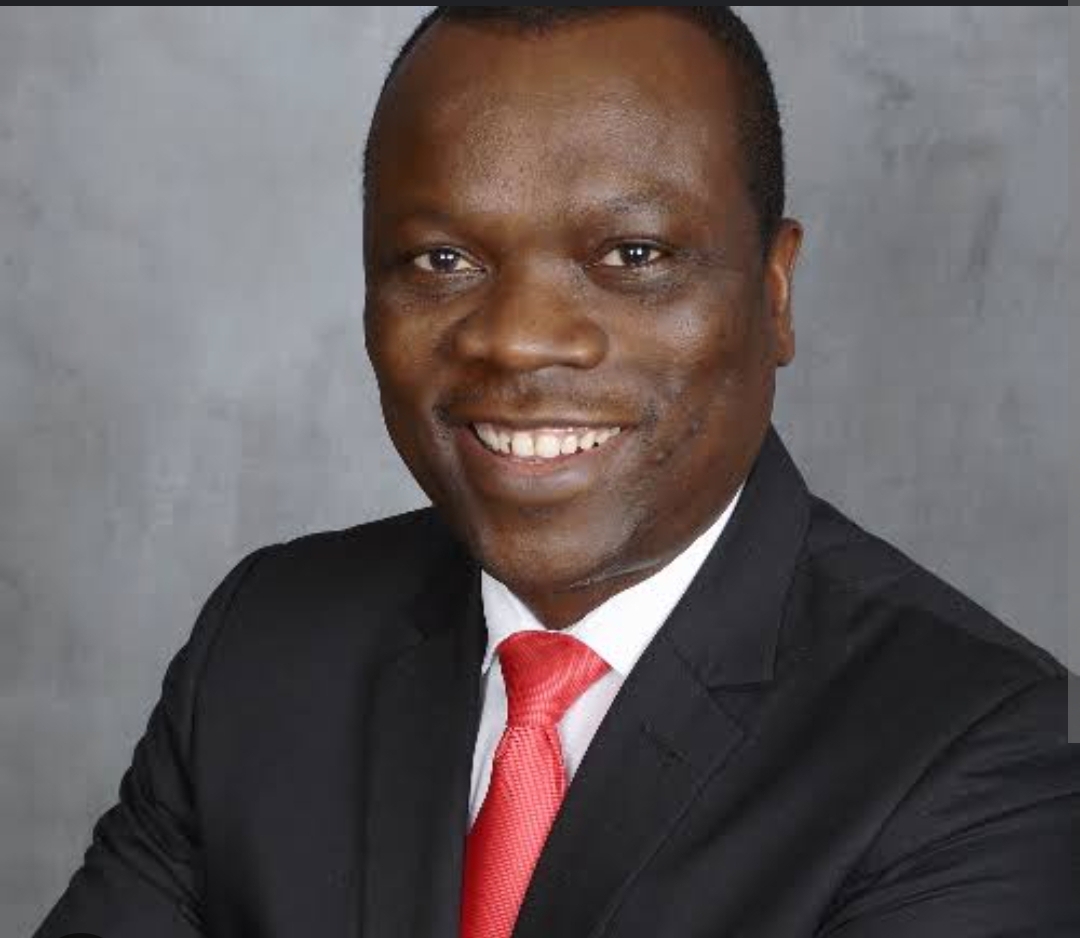 ***Says Organization Will Now Focus On Projects To Improve Nigerian Lives
Dr. Ope Banwo, the founder of Naija Lives Matter (NLM), a non-governmental organization committed to better lives for Nigerians has explained the organization's decision to refocus its priorities.
In a statement released on Tuesday, Dr. Banwo stated that the organization's mission and goals extend beyound the 2023 elections, electioneering campaigns, and politics.
According to him, the process of the organization had been clearly communicated from its very beginning to avoid any accusations of opportunism or policy inconsistencies, which are unfortunately common in our country when disagreements arise.
He said; "Since 2011, the NLM organization has consistently de-emphasized its partisan support for any specific candidate after the elections and campaigns are over, enabling it to concentrate on its global mandate of making Naija lives matter to all Nigerians, irrespective of their political affiliations.
"When Naija Lives Matter endorsed Peter Obi as our chosen candidate in August 2022, we made it clear that our partisan involvement would solely extend until the conclusion of the elections. Subsequently, we would focus on other aspects of our mission and goals, for which our organization was founded in 2011.
"In the past, we supported Jonathan through the GEJ project, rallied behind Buhari through the Buhari4Naija project in 2015, and even had a Moghalu4Naija project before eventually endorsing Peter Obi for the 2023 elections.
"Our commitment is not irreversibly tied to any particular politician; it lies in what we believe is in the best interest of Nigeria and its people," Dr. Banwo said.
With the transition, NLM now moves beyond the recent election cycle, with a current focus on organizing projects aimed at making the lives of all Nigerians better.
"Henceforth, we shall therefore leave the legal and political affairs to lawyers and politicians, and respect the decisions of the courts, whatever they may be.
"In alignment with our mandate and the previously declared engagement period for the 2023 elections, we hereby inform our members that Naija Lives Matter will now shift its focus towards other aspects of our charter such as mass non-partisan mobilization on national issues, youth empowerment training, workshops, community assistance services for the less privileged in Nigeria, and other activities.
"In light of this new direction, we will convene meetings with our state directors and cell leaders to announce additional NLM initiatives that extend beyond politics in the coming days. These initiatives will focus on non-partisan national mobilization, youth empowerment through training and workshops, and community-building responsibilities.
"All our threads on WhatsApp and other social media platforms will once again be dedicated to NLM as we officially conclude the Peter Obi Nation Project for the 2023 elections," Dr. Banwo noted.
Thanking members of the Peter Obi Nation Project of the NLM organization for their tremendous efforts during the 2023 elections, Dr. Banwo said that together they fought valiantly in a highly contested electoral process, adding that together they gave as much as they got in the very bitter partisan electioneering campaign for the organization's endorsed candidate, Peter Obi.
"We did not compromise and many of us even paid the price of alienating some of our long-term friends in the heat of partisan battle.
"To this end, I am immensely proud of every individual involved in this monumental battle, and it has been an honor serving as the Chief Vawolence Officer for Naija Lives Matter side of things during this 2923 election cycle. We also offer No apologies for our passionate campaign for what we passionately believed in. It was what it was.
Acknowledging the fact that many individuals who joined NLM's special Peter Obi Nation Project were primarily interested in supporting the Labour Party (LP) presidential candidate, and may not share NLM"s broader mandate and NGO charter, Dr. Banwo said that the organization would understand if those solely focused on partisan politics choose to disassociate themselves from the NLM organization across it numerous groups and threads, adding that the organizational continuity transcends any single election cycle.
"To be clear, this pivot by NLM does not mean we no longer support Peter Obi. We continue to stand behind his 2023 mandate which we believed in, wholeheartedly. Nevertheless, our organization was not established solely for this election cycle. We have followed the same refocusing approach after the elections in 2011 and 2015. Although the intensity of this cycle was undeniable, our policy remains intact.
"We hope that our fellow compatriots engaged in the highly intense campaign for 2023 will understand and respect our decision to shift away from combative partisan politics at this juncture. Instead, we aim to engage the Tinubu government in a non-partisan yet critical manner, reminding them of their promises and holding them accountable. Should the courts later remove him from office, we will also celebrate. But for now, we have a country to assist in governance."