UBA and MoneyGram launch New Outbound Money Transfer Service in Nigeria
Lagos, Nigeria (October 13, 2014) –– Nigeria's money transfer business landscape entered a new phase yesterday as Africa's global bank, the United Bank for Africa (UBA) Plc and global Money Transfer giant, MoneyGram launched outbound money transfers in Nigeria.
The newly launched MoneyGram outbound money transfer service allows Nigerians to send money abroad through any UBA branch in Nigeria or Africa while the funds are received in dollar or the currency of the receiving country.
With this service, Nigerians can now send money to countries like UK and USA from Nigeria. The Nigerian will send money in Naira, the person receiving in UK or USA; will receive it in pounds or dollars. The outbound money transfer service allows Nigerians to send money in Naira to over 200 countries around the world by simply working into any UBA branch in Nigeria or in the 18 other African countries where UBA has operations outside Nigeria or through any other MoneyGram Agent Bank.
The launch event which held at UBA's head office in Marina, Lagos, was hosted by UBA's GMD/CEO, Phillips Oduoza, who had a live demonstration of how the service will work by sending money from Nigeria to Ghana. He sent Naira, which was received in real time in Ghana Cedis by the CEO of UBA Ghana. The transaction was witnessed by the media and other assembled guests both in Ghana and Nigeria via video link.
Speaking during the event, UBA's GMD said the new UBA and MoneyGram outbound money transfer service will boost trade and business between African countries as many Nigerians who do business across Africa, no longer have to move around with cash as they can easily transfer money to their business partners in other African countries or in China, Europe and America to pay for goods and services bought.
He described the new money transfer service which has been tagged 'Naija Sends' as yet another testimony to the innovative, customer-centric disposition of both UBA and MoneyGram.
"This service opens a new vista of opportunity for Nigerians to easily trade with other Africans and also trade with other parts of the world. It also offers a great platform to send money to loved ones abroad. As Africa's global bank, we are proud to partner with MoneyGram to make this service available. It opens a whole new world of opportunities for our customers" Oduoza said.
On her part, Regional Manager, Anglophone West Africa, MoneyGram, Mrs. Kemi Okusanya, said the launch of 'Naija Sends' has further deepened the brand's reach and service in Nigeria.
"Over the last two decades MoneyGram has facilitated over 15 million transactions in Nigeria, enabling safe, convenient and reliable transfer of funds from the Nigeria Diaspora to their loved ones. As Africa's largest economy, with over 10 million migrants, we are glad we are now able to also offer Nigerians the opportunity to send money abroad to their loved ones and for business transactions" Mrs. Okusanya said.
"MoneyGram with over 300,000 locations in over 200 countries, partnering with UBA with over 700 business offices in 19 African countries and offices in New York, London and Paris, offers the best choice for Nigerian's sending money abroad to loved ones" she stated.
MoneyGram started operation in Nigeria 16 years ago with UBA as its first Agent Bank partner. Today, the MoneyGram network includes 13 Agent Bank partners operating through nearly 5000 locations
My son's death a test from God – Heartbroken Gov. Sule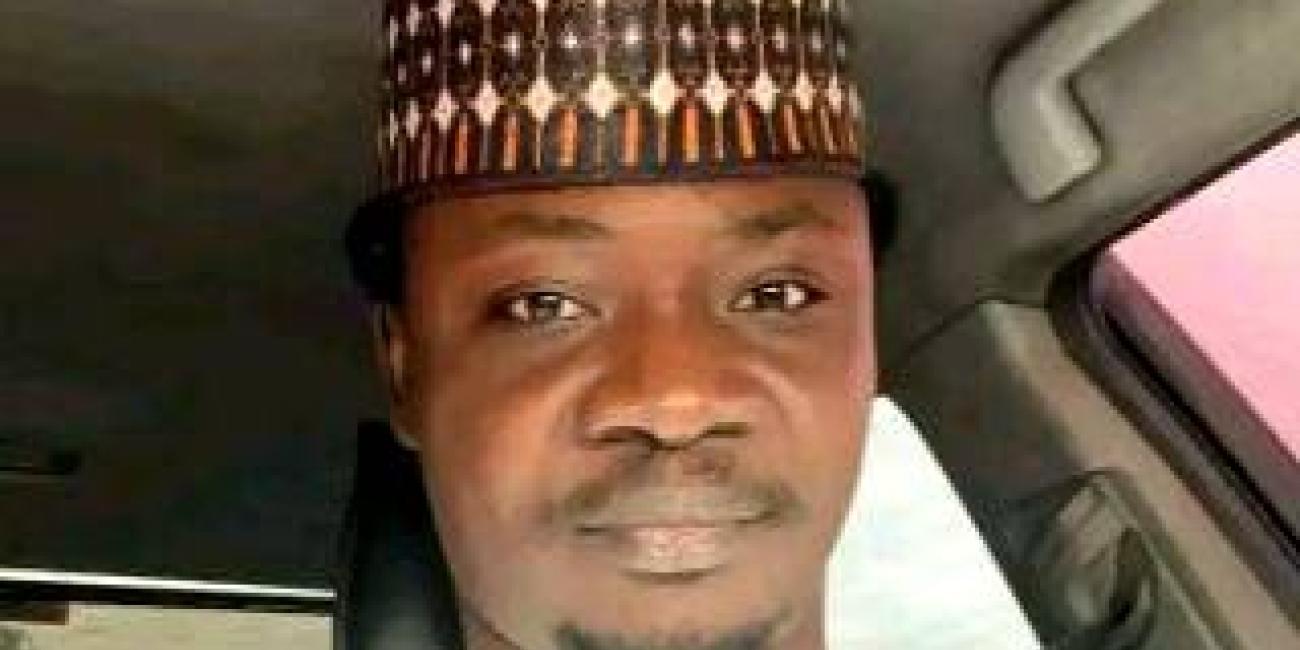 Heartbroken Governor Abdullahi Sule of Nasarawa State on Friday said the death of his son, Hassan, is a test from God.
Hassan, 36, died on Thursday after a brief illness.
He spoke while receiving condolences at the palace of his father, the Sarkin Gudi, Alhaji Sule Bawa, in Akwanga LGA.
Sule said he was the one consoling somebody who lost his nine children and 70 cows the previous day and that today God decided to test him, to see whether he was sincere in consoling that bereaved father.
"This is my time to be tested. I see this as a test from God. I was the person consoling somebody that lost his 9 children and 70 cows yesterday, and today God decided to test me, to see whether I was sincere in consoling that bereaved father," he said in a report by The Punch.
According to him, his son grew up carrying all his siblings along, saying that it was only God that has the power to take him away.
Sule added that his son was the one taking decisions on their businesses, saying that he was always on hand to advice him on what next to do, as his schedule would not allow him to run any business.
The governor insisted that God took him away to test hi resilience and faith.
"God didn't seek my advice when he gave Hassan to me and he will not seek my advice when he takes him away," he said.
Senate summons Kyari, CEO NNPCL over N48 billion pipeline surveillance contract awarded to Tompolo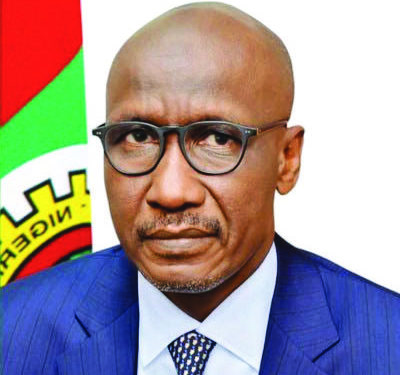 The Senate Committee on Ethics, Privileges and Public Petitions has summoned the Group Chief Executive Officer of the Nigerian National Petroleum Company Limited (NNPCL), Mr. Mele Kyari, over a N48 billion pipeline surveillance contract awarded to stakeholders in the Niger Delta region.
The pipeline surveillance contract was awarded by the Federal Government to Global West Vessel Specialist Limited, a private maritime security firm founded by Government Ekpemupolo, an erstwhile Commander of the Movement for the Emancipation of the Niger Delta (MEND) also known as Tompolo.
The Tompolo-owned firm was expected to protect all the oil pipelines criss-crossing nearly all the states in the Niger Delta in collaboration with other major stakeholders in the oil bearing communities in the region.
Specifically, Tompolo is expected to carry out the N4 billion per month contract that covers Delta, Ondo, Imo, Rivers and some parts of Bayelsa State in collaboration with major tribes along the communities that host the oil pipelines.
However the Isoko Ethnic Nationality has petitioned the Senate alleging that their young men were not being carried along in the multi-billion naira project.
The Isoko people under the auspices of Interested Isoko Youth Groups, through a petition sent to the Senate on their behalf by Stanley Okonmah, said they were completely marginalised in the contract award.
The lsoko Ethnic Nationality requested the Senate to probe the award of the contract and prevail on the NNPCL's management to award a fresh contract to a company owned by an Isoko person.
Specifically, the people urged the Senate to look into the matter and urged the Minister of Petroleum Resources and the Group Chief Executive Officer of Nigerian National Petroleum Company Limited (NNPCL) to correct the anomaly.
They want the NNPCL to award the pipeline surveillance contract to a company to be chosen by stakeholders of Isoko nation.
The Chairman, Senate Committee on Ethics, Privileges and Public Petitions, Senator Ayo Akinyelure (PDP – Ondo Central), at a session in Abuja, said the GCEO of the NNPCL was being summoned to the Senate for him to come and assure the Isoko people that the agency would do the needful to avoid economic sabotage by the aggrieved youths of the area.
He said, "The GCEO of the NNPCL is hereby summoned by the Senate Committee on Ethics Privileges and Public Petitions (to appear before this committee) on January 25.
"We want him to come and assure Nigerians that he would do the needful to calm down the youths so that they will not engage in pipeline vandalism."
Earlier, the leadership of the Isoko youths told the panel that since oil was discovered in their land and pipelines installed there in 1958, till date, no case of vandalism had been recorded in the area.
Confusion at Lagos Airport as Workers Embark On Strike…… Passengers Stranded!(Photos)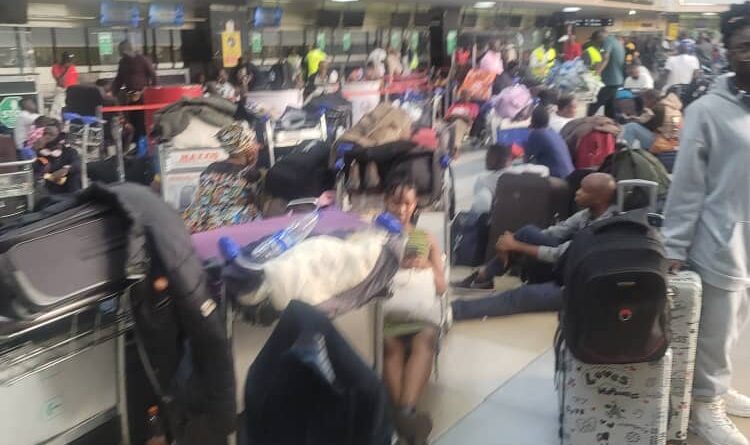 Several passengers were stranded this morning at the Murtala Mohammed International airport as airport workers began strike starting from midnight.
passengers were spotted all around with airlines having little information on the way forward.
for instance, virgin Atlantic passengers that were due for London trip this morning were helpless as many had to reschedule their flights and many left loitering around
more details………