UBA INTRODUCES "Time to go shopping"
Maya looked on admiringly as the shark swam majestically. Then it turned and started swimming towards her. The shark's eyes locked with her eyes, her heart started beating fast. She felt her limbs go limp.
Everywhere was dark and all she could see was the sharp piercing eyes of the shark as it swam towards her. Suddenly, the shark did not look that majestic anymore as fear seized her muscles. That was when she screamed.
She felt a hand pull her up. Her eyes opened. Her dad was beside her and looked at her strangely, like she had done something wrong. Her mum also walked in from the kitchen looking at her in the same strange way.
She felt somehow embarrassed as she stammered "I thought the shark was coming to get me."
"No dear. That is not possible. The shark is outside the room in the Lagoon. It cannot get you. Enjoy your sleep." Her dad said.
They were spending a special priceless night at the underwater signature suite overlooking the Ambassador Lagoon Aquarium at Atlantis, The Palm Hotel and Resort, Dubai with only floor to ceiling transparent windows separating the room from the Lagoon, giving underwater astounding views of the ancient ruins of the mythical lost city of Atlantis and its 65,000 marine inhabitants. It was the perfect room.
She, her dad and mum were on the trip courtesy of UBA and MasterCard after winning in the Priceless Holiday promotion by both institutions. She was having the time of her life.
In the morning, a helicopter arrived to take them on a tour of Dubai and later in the afternoon, they also went on a guided tour of the world's largest mall.
In the evening, she and her dad and mummy had a luxury dinning at the world famous Nobu Restaurant, and then visited the top of Burj Khalifa, Dubai, the world's tallest building. She just wished the day will never end.
But she woke up. In her hands, held very tightly, was her UBA MasterCard. She was on her bed and nowhere near Dubai.
Then she remembered that just before slept, she had read about the new reward offer from UBA for customers using MasterCard. She was reading about the fantastic offer of an all expense paid trip to Dubai when she fell asleep. Now she wished she had just continued sleeping.
She looked around the bed. Then she found the newspaper she was reading where she had seen the news. It read;
UBA in partnership with MasterCard has launched a new promotion tagged "Priceless Holiday"
The promotion offers holders of UBA MasterCard who spend N50, 000 and above using their Card on the ATM abroad, or on the Web and POS in local and international outlets, a chance to win up to 750 shopping vouchers to spend on whatever items they choose to.
Also on offer during the promotion, which ends on September 30, 2014, is a reward for one lucky winner of a breathtaking all-expense paid trip to Dubai, which comprises the following; stay at underwater signature suite overlooking the Ambassador Lagoon Aquarium at Atlantis The Palm Hotel and Resort, helicopter tour of Dubai, guided tour of the world's largest mall, luxury dinning at the world famous Nobu Restaurant, and a visit to the top of Burj Khalifa, Dubai.
The promotion is to encourage and reward customers who use their Mastercard to pay for goods and services during this summer season. UBA MasterCard is accepted in over 210 countries and at millions of terminals across the world.
The reward scheme also encourages the use of the Card for local and domestic web and POS payments.
Maya looked at the UBA MasterCard in her hand. This was the time to start using it, she said as she got up and picked up her hand bag. It was time to go shopping.
FCTA uncovers illegal oil refining warehouse in Abuja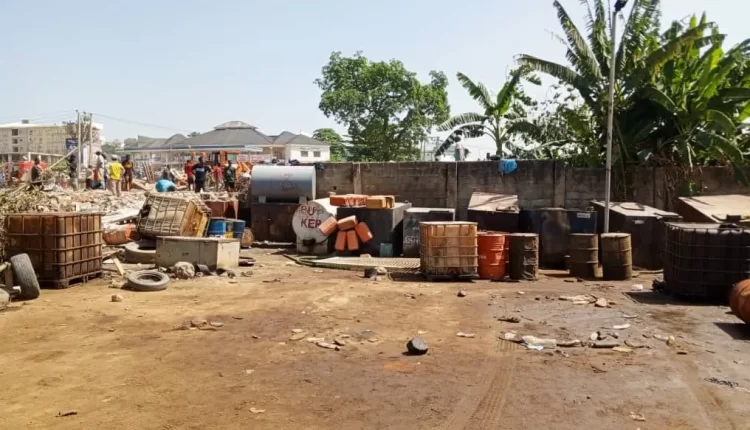 In continuation of the city cleaning exercise, Authorities of the Federal Capital Territory Administration (FCTA) with operatives of security personnel have uncovered an illegal oil refining warehouse in Mabushi, opposite Mobile filling station on Ahmadu Bello way in Abuja.
The Director, Department of Development Control, FCTA, Mukhtar Galadima after the operation on Thursday, said the illegal refining site was discovered during the continuation of the city cleaning exercise.
According to him, about three to four plot of lands designated for commercial purposes have been converted to an area where oil and diesel are being adulterated and circulated to other parts of the city.
Galadima explained that the city sanitation task force will look into the provision of the law and make necessary recommendations to the FCT Administration for further actions on the plots used for the activity.
He said there was no arrest but the items used in carrying out the illegal refining have been impounded.
Galadima said, "During the continuation of our city sanitation exercise in Mabushi opposite Mobile filling station on Ahmadu way, we discovered an illegal refining site where oil and diesel are being adulterated, we have done the needful by moving the items to Nigerian Security and Civil Defence Corps.
"From what we have seen so far, about three or four pilot of lands designated for commercial purposes have been converted to unapproved activities, which we believe the owners are fully aware, there will be consequences.
"We are going to look at the provision of the law and make necessary recommendations to the FCT Administration"
He said the administration will continue to go tough on activities being carried out without government approval,  especially revocation of the titles.
Collaborating, Head, operations FCT Directorate of Road Traffic Service (DRTS), Deborah Osho said the city management team during the exercise also discovered that most of the areas in the Nation's capital have been converted to illegal car mart and motor parks.
She disclosed that fifteen vehicles have so far been impounded since the operation commenced about two days.
Central Bank To Freeze Accounts Without BVN, NIN From April 2024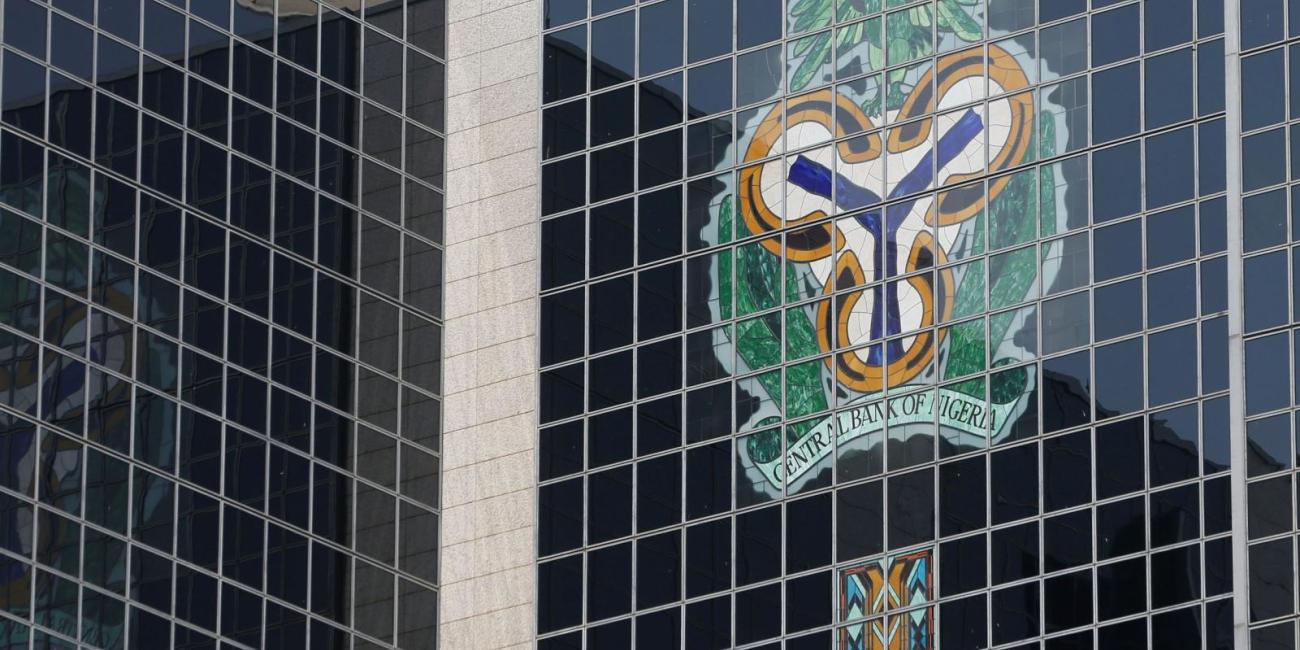 The Central Bank of Nigeria (CBN) said on Friday that it will freeze accounts without a Bank Verification Number (BVN) or National Identification Number (NIN) from April 2024.
This is according to a Friday circular by the apex bank which said a BVN or NIN verification will be "conducted shortly".
It also said all BVN or NIN attached to accounts/wallets must be electronically revalidated by January 31, 2024, according to the circular by the CBN Director of Payments System Management Department Chibuzo Efobi, and the Director of Financial Policy and Regulation Department Haruna Mustapha.
More details later….
Adebayo Alli: Guinness Nigeria gets new Managing Director, Its first Nigerian CEO since 2015 …..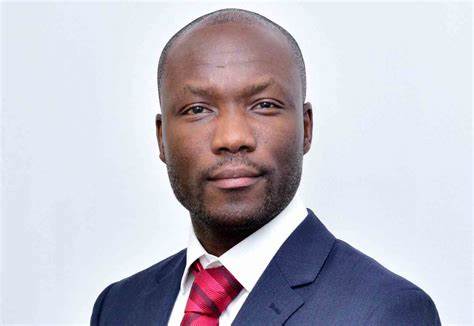 Guinness Nigeria has announced the appointment of Mr Adebayo Alli as its new Managing Director, its first Nigerian MD since 2015.
The appointment comes after John Musunga, the now erstwhile MD of Guinness Nigeria moved to become Diageo Africa's Managing Director for Southern, West, and Central Africa.
The announcement was given after the company's board meeting held on Monday, November 27, 2023.
According to the corporate filing on NGX's website signed by the Company Secretary, Abidemi Ademola, Adebayo Alli would resume his new role within the company on January 1, 2024.
Profile of Adebayo Alli …..
Adebayo Alli, a mechanical engineer by training, holds a B.Sc. in Mechanical Engineering from the University of Ibadan and an MSc in Advanced Process Engineering from Loughborough University, UK.
He joined Diageo, owner of Guinness Nigeria in 2005 as a Packaging Operations Support Manager. Since then, he has gone on to work as project lead for a business transformation project in Meta Abo Brewery Limited, Ethiopia, another of Diageo Africa's businesses. In 2014, he became a plant manager at the Meta Abo Brewery, and in 2015, Supply Chain Director.
Upon his return to Nigeria in 2017, he assumed the role of Operations Director at Guinness Nigeria before shifting his focus towards general management, venturing into multiple senior commercial sales positions within Guinness Nigeria PLC.
His trajectory saw a brief tenure between 2019 and 2020 as the Director for IPS, Reserve & Modern Trade. Subsequently, in 2020, Bayo ascended to the role of Commercial Director at Guinness Nigeria.
What you should know….
Guinness Nigeria's last Nigerian MD was Seni Adetu who served between 2012 and 2015. Since him, John O'Kefee an Irish man became the MD, followed by Peter Ndegwa, a Kenyan, Baker Magunda, another Kenyan, then John Musunga, also another Kenyan.
Guinness Nigeria Plc is majorly owned by Diageo Plc with a 58% stake. In the past, Diageo's only footprint in Nigeria was through Guinness Nigeria and the Managing Director of Guinness Nigeria also doubled as the head of the Diageo brand in the country.
However, after Diageo announced a discontinuation of its import deal with Guinness Nigeria, which meant Guinness Nigeria would no longer import Johnnie Walker and Baileys into Nigeria, it was also announced that Diageo was creating a new "wholly owned spirits-focused business" to manage the importation and distribution of those premium spirits brand in West and Central Africa. Presumably, John Musunga is resuming to head this new business.