UBA Hosts Airtel MD in Quarterly Business Series, Calls for Registration of Business, SMEs Owners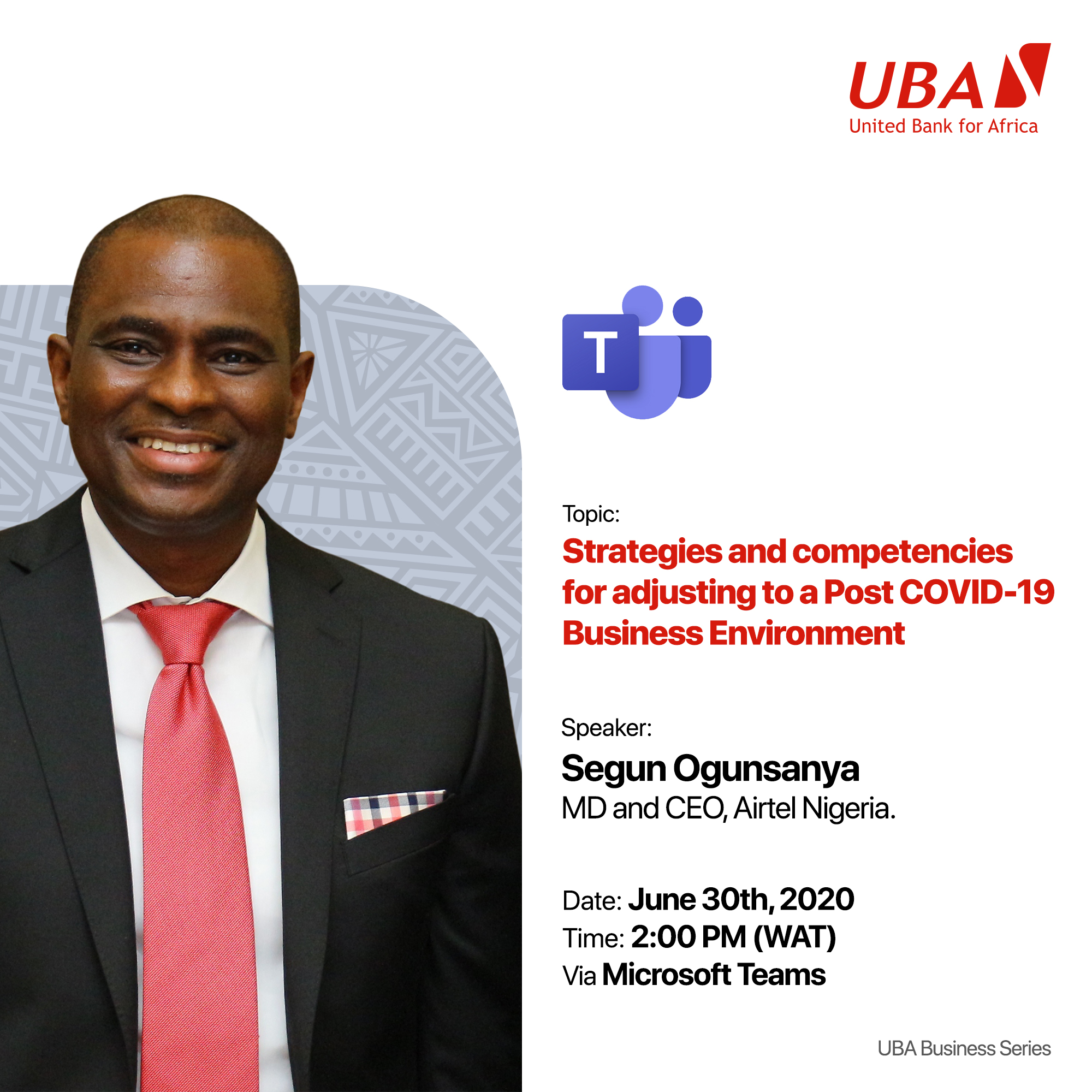 In its continuous attempt to support the growth and sustainability of small and medium scale businesses in Nigeria and Africa, United Bank for Africa (UBA) Plc will be hosting the UBA Business Series on Tuesday, June 30, 2020.
The UBA Business Series, which is held quarterly, is a capacity building initiative where leading business leaders share insights on best business practices on how entrepreneurs can build a sustainable business empire especially in the challenging business environment in Africa.
In this edition, which will be held via Microsoft Teams, UBA will host the Managing Director/Chief Executive Officer, Airtel Network, Mr. Segun Ogunsanya, who will give tips to business leaders and participants on ways to ensure their businesses survive especially in the wake of the COVID-19 pandemic.
The open event will be held virtually starting at 2pm WAT on Tuesday, June 30, 2020 and interested participants can register via http://bit.ly/UBA-Business-Series-Registration
Ogunsanya will be speaking on the topic: 'Strategies and competencies for adjusting to a Post COVID-19 Business Environment', and will aim to equip business owners with the important and essential strategies on how to recover and rebuild their business concerns following losses incurred due to the pandemic which took the world by storm, thus forcing many businesses to re-examine their models and strategies in line with the new normal.
UBA's Group Head, Consumer and Retail Banking, Jude Anele, said that far beyond banking services, UBA is interested in ensuring that customers and entrepreneurs run businesses that can stand the test of time, adding that the Business Series, which is hosted quarterly, will assist to arm business leaders with all the knowledge and experience required to take their businesses to the next level.
He said, "Even in this period of the pandemic, it is interesting to note that some businesses are still making it big. How? you will ask, these are some of the questions we will address in our seminar on Tuesday. We have a business leader who is experienced in every sense of the word and is willing to share insight with others on ways to grow their business and put it on firm footing as we try to move beyond this pandemic. I will advise everyone to tune in, even if you do not have a business, it is an opportunity to learn something new."
UBA's Group Head, Marketing & Customer Experience, Michelle Nwoga, said that the business seminar is open to all business owners and leaders across Nigeria. She explained that it is a capacity building programme which aims to assist participants to gain practical knowledge and insights to help their businesses thrive.
Nwoga explained that the UBA Business Series has previously hosted renowned business leaders like Mr Haresh Keswani, MD/CEO Artee Group (Spar) who pioneered the second wave of retail revolution in Nigeria through the birth of Park n Shop.
Segun Ogunsanya, MD/CEO Airtel Networks Limited, is an Engineer and a Chartered Accountant by profession with over 27 years' experience garnered across multiple geographies, organizations and diverse sectors such as telecoms, consulting, Banking and Fast-Moving Consumer Goods (FMCG). He joined Airtel Nigeria in 2012 and he has repositioned the company to become profitable and the second largest telecommunications company by revenue and serving over 50 million customers.
The United Bank for Africa is a leading pan-African financial institution offering banking services to more than twenty million customers globally. With footprint in 20 African countries and presence globally in the United Kingdom, the USA and France, UBA is connecting people and businesses across Africa through retail, commercial and corporate banking, innovative cross border payments and remittances, trade finance and ancillary banking services.
Adeboye Sacks Top Redeemed Pastor For Sleeping With Member's Wife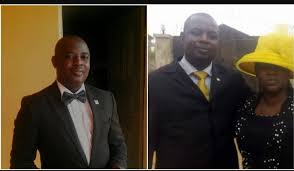 The Redeemed Christian Church of God (RCCG) has sacked Pastor Gideon Bakare, a pastor in one of the Akure, Ondo state branches for trying to have a canal knowledge of a member's wife.
In a statement, RCCG spokesperson Olaitan Olubiyi said Bakare was sacked for attempted adultery and for putting the church in a bad light.
The statement read;
"The Redeemed Christian Church of God has excommunicated Mr Gideon Bakare and relieved him of all ministerial duties in the Mission.
"Bakare, who was an Assistant Pastor in the Church was recently accused of attempted act of adultery with a woman in her matrimonial home in Akure, Ondo State.
"The Church dissociated itself from such immoral act of Mr Bakare and described it as being completely contrary to the core values, doctrines, beliefs and practices of the RCCG and the undiluted word of God.
"The Church, after reviewing the report of her investigation, noted that by his conduct, Bakare has not only tainted his personal reputation but has portrayed the Church in a bad light.
"Mr Bakare has therefore been directed to return all official items in his custody and stay off all associated connections with the Mission with immediate effect."
A video showed Pastor Bakare naked in the bedroom of a married female church member in Akure over the weekend.
The woman had played along and pretended she was consenting to the sexual act and had asked the pastor to strip before inviting her husband and others to the scene
DSS arrests EFCC Acting Chairman, Magu for 'questioning'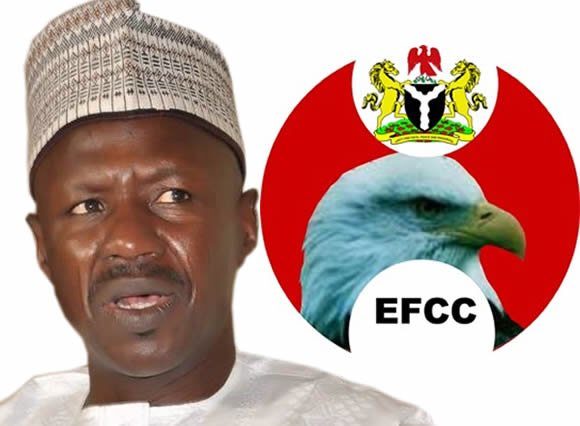 The Department of State Services (DSS) has arrested Ibrahim Magu, acting chairman of the Economic and Financial Crimes Commission (EFCC).
TheCable understands that DSS operatives arrived the EFCC headquarters in Abuja Monday afternoon and quietly whisked him away without creating any scene.
His arrest comes a few days after Abubakar Malami, attorney-general of the federation (AGF), accused the anti-graft czar of gross infractions.
The AGF asked President Muhammadu Buhari to sack Magu over some "weighty" allegations, including the diversion of recovered loot.
In addition to allegedly re-looting the recovered loot, Malami accused the acting EFCC chairman of insubordination and misconduct.
TheCable learnt the EFCC chief travelled to Dubai in the United Arab Emirates without the authorisation of the president during the COVID-19 lockdown.
And when he was questioned, he said he went for an investigation.
He is also alleged to be living above his means.
In 2016, the senate declined to confirm the appointment of Magu as EFCC chairman after a DSS report indicted him of corruption.
The report read: "Magu is currently occupying a residence rented for N40m at N20m per annum. This accommodation was not paid [for] from the commission's finances, but by one Umar Mohammed, air commodore retired, a questionable businessman who has subsequently been arrested by the secret service.
"For the furnishing of the residence, Magu enlisted the Federal Capital Development Authority to award a contract to Africa Energy, a company owned by the same Mohammed, to furnish the residence at the cost of N43m."
COURT JAILS UNION BANK HACKERS OVER N2.5BN FRAUD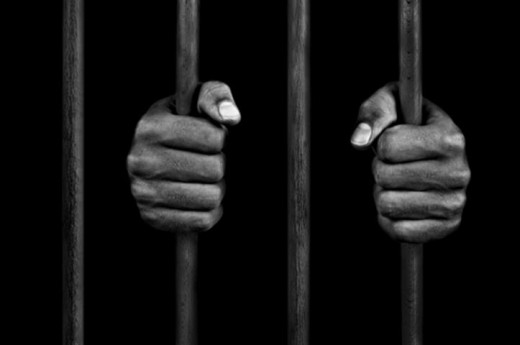 The Economic and Financial Crimes Commission, EFCC, Lagos Zonal office, has secured the conviction of one Abass Mohammed and a Bureau De Change, (BDC) operator, Ibrahim Saidu Jogal, who connived to hack into the Flexcube database of Union Bank and defrauded the bank of N2,550,000,000 (Two billion Five hundred and Fifty Million Naira).
The Commission received a petition alleging that fraudsters had hacked into the bank's database and diverted the sum of N2,550,000,000. Investigation into the petition revealed that the said money was fraudulently credited into the accounts of mostly BDC operators, including one Jaxmine BDC, Gona BDC and Great Well Communication.
It was further revealed that Mohammed sourced for the account details of Jaxmine BDC from one of his friends, Lawal Ubah, who was a signatory to the account, and subsequently gave the details to one Salisu Liman (aka Zico), the ring leader of the syndicate. The sum of N450 million was then credited into the account.
Subsequently, the sum of N79 million was transferred from the account of Jaxmine BDC into the account of Digare BDC owned by Jogal for the purpose of buying $500,000. Further investigations revealed that Jogal only paid $80,000 to Mohammed and kept the balance of $420,000.
Jogal, investigations also revealed, said that he got information that the money was not genuine but fraudulent, thereby prompting Mohammed to open up to him that the money was stolen.
They were arraigned before Justice K.A. Jose of the State High Court sitting in Igbosere, Lagos on three-count charges bordering on conspiracy, retention and use of proceeds of crimunal conduct contrary to Section 331(1)(b) of the Criminal Laws No. 11, Vol 44 of Lagos State 2011.
They pleaded "not guilty" to the charges, paving the way for the commencement of their trial.
In proving its case against them, the EFCC presented three witnesses – Vincent Agwu, a Union Bank official, and two investigators, Joseph Nkeson and Aliyu Abubakar. Several documents were also tendered in court by the prosecution.
Delivering judgment, Justice Jose found the defendants guilty on counts two and three, and discharged them on count one, which bordered on conspiracy to defraud. Mohammed was sentenced to a term of one year in prison.
The trial judge further ordered that the sum of $37,000 and $7,000 recovered from him by the EFCC should be handed over to Union Bank, while the car recovered from him should be sold and the proceeds given to the bank.
Justice Jose observed that Jogal showed no contrition, and failed to pay back a substantial sum of the money traced to him. Subsequently, he was sentenced to a term of three years, and ordered to return the sum of $220,000 and another $200,000 earlier recovered from him by the EFCC to Union Bank.
The judge also ordered that his property, whose title documents he gave to the Commission, should be sold and the proceeds handed over to the bank.