UBA GROUP STARTS STRONG IN 2017, GROWS PROFITS BY 41% IN FIRST QUARTER · Its African subsidiaries wax stronger, contributing 35% of earnings
The Pan African financial institution, United Bank for Africa (UBA) has released its unaudited first quarter results, showing significant growth across major income lines.
Following a sterling performance in 2016 financial year, UBA Group delivered another impressive 41% percent year-on-year growth in profit-before-tax in the first three months of 2017. Leveraging on strong growth in both interest and non-interest income as well as increased efficiency, UBA recorded N25.5 billion in profit before tax in the first quarter, ending March 31st 2017, compared to N18.1 billion achieved in the first quarter of 2016. The Group also recorded a profit after tax of N22.4 billion in the first quarter, an impressive 32 percent year-on-year growth compared to N17.0 billion achieved in the corresponding period of 2016. The group sustained its strong profitability recording an annualized 19.4% Return on Average equity(RoAE).
Driven by an unprecedented 43% year-on-year growth in interest income, UBA Group recorded a 38% percent year-on-year growth in gross earnings to close at N101.2 billion for the three months period ending March 2017, compared to N73.7 billion recorded in the first three months of the year 2016.
The Group Managing Director/CEO of the United Bank for Africa Group (UBA), Mr. Kennedy Uzoka, expressed satisfaction with the Bank's impressive performance in the first quarter of 2017, despite intensifying competition and a very challenging business environment.
"Our performance in the first quarter of the year strengthens our optimism on economic and business recovery in Nigeria and many of our markets across Africa. More importantly, this result is evidence of efficiency gains in our pricing, balance sheet management and operations,"  Uzoka said.
"Driven by our balance sheet liquidity, we grew interest income by 43% to an unprecedented quarterly run-rate of N77 billion. Buoyed by improving foreign currency supply in Nigeria, remittance and trade services fees almost doubled and foreign currency trading income grew by 148% year-on-year, as we leveraged our Customer First initiatives to gain market share in these offerings. More so, it is my pleasure to report that we made further progress in our consistent retail penetration, as reflected in the 12% year-to-date growth in retail savings and current account deposits. Notwithstanding the tight interest rate environment, we recorded a 30bps reduction in cost of funds to 3.4%, a positive result of our customer service-led approach to low cost deposit mobilization. As at Q1, low cost savings and current accounts (CASA) represent 80% of our deposit funding," Uzoka explained.
While emphasizing the increasing relevance of its African operations to its bottom line, Uzoka said, "Our businesses outside Nigeria continued to wax stronger, contributing 35% of our earnings. We remained prudent in risk asset creation growing net loans by 2% year-to-date, as we have continued to monitor development in key sectors of the economy to take advantage of emerging bankable opportunities in due time. Albeit the structural challenges that exist in Africa, the opportunities and returns are immense and compelling. We will deepen our penetration across our chosen markets, as we diligently execute our strategies for consistent market share gain."
Also speaking on UBA's financial performance and position, the Group CFO, Ugo Nwaghodoh, said the Bank's performance in the first quarter further proves its resilience and very strong prospect of the business across its chosen markets.  He said that beyond the sterling growth in top and bottom lines, he remained particularly impressed with the quality of the earnings, which reflects the bank's focus on the core business of financial intermediation and transaction banking.
"We remain steadfast on our prudent and proactive risk management, which helps to minimize the impact of the macroeconomic pressures on our portfolio. Our non-performing Loan ratio stood at 3.95%, with a 136% provisions coverage, inclusive of regulatory risk reserve.  We remain well capitalized and liquid to fulfill our growth strategy; 19.4% BASEL II capital adequacy ratio and 41% liquidity ratio, which present opportunity to explore the headroom in our low LTD of 61%," Nwaghodoh said.
My son's death a test from God – Heartbroken Gov. Sule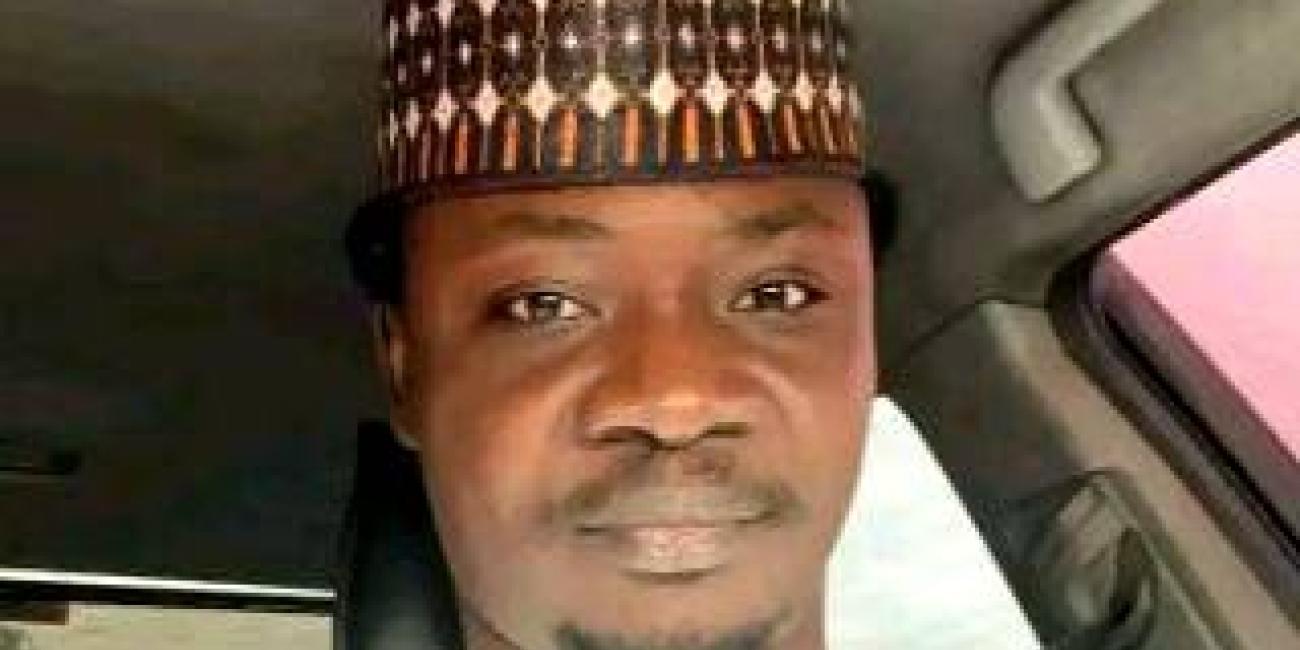 Heartbroken Governor Abdullahi Sule of Nasarawa State on Friday said the death of his son, Hassan, is a test from God.
Hassan, 36, died on Thursday after a brief illness.
He spoke while receiving condolences at the palace of his father, the Sarkin Gudi, Alhaji Sule Bawa, in Akwanga LGA.
Sule said he was the one consoling somebody who lost his nine children and 70 cows the previous day and that today God decided to test him, to see whether he was sincere in consoling that bereaved father.
"This is my time to be tested. I see this as a test from God. I was the person consoling somebody that lost his 9 children and 70 cows yesterday, and today God decided to test me, to see whether I was sincere in consoling that bereaved father," he said in a report by The Punch.
According to him, his son grew up carrying all his siblings along, saying that it was only God that has the power to take him away.
Sule added that his son was the one taking decisions on their businesses, saying that he was always on hand to advice him on what next to do, as his schedule would not allow him to run any business.
The governor insisted that God took him away to test hi resilience and faith.
"God didn't seek my advice when he gave Hassan to me and he will not seek my advice when he takes him away," he said.
Senate summons Kyari, CEO NNPCL over N48 billion pipeline surveillance contract awarded to Tompolo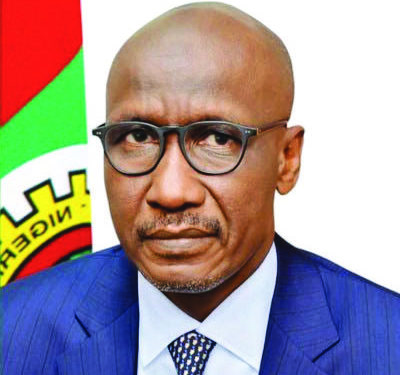 The Senate Committee on Ethics, Privileges and Public Petitions has summoned the Group Chief Executive Officer of the Nigerian National Petroleum Company Limited (NNPCL), Mr. Mele Kyari, over a N48 billion pipeline surveillance contract awarded to stakeholders in the Niger Delta region.
The pipeline surveillance contract was awarded by the Federal Government to Global West Vessel Specialist Limited, a private maritime security firm founded by Government Ekpemupolo, an erstwhile Commander of the Movement for the Emancipation of the Niger Delta (MEND) also known as Tompolo.
The Tompolo-owned firm was expected to protect all the oil pipelines criss-crossing nearly all the states in the Niger Delta in collaboration with other major stakeholders in the oil bearing communities in the region.
Specifically, Tompolo is expected to carry out the N4 billion per month contract that covers Delta, Ondo, Imo, Rivers and some parts of Bayelsa State in collaboration with major tribes along the communities that host the oil pipelines.
However the Isoko Ethnic Nationality has petitioned the Senate alleging that their young men were not being carried along in the multi-billion naira project.
The Isoko people under the auspices of Interested Isoko Youth Groups, through a petition sent to the Senate on their behalf by Stanley Okonmah, said they were completely marginalised in the contract award.
The lsoko Ethnic Nationality requested the Senate to probe the award of the contract and prevail on the NNPCL's management to award a fresh contract to a company owned by an Isoko person.
Specifically, the people urged the Senate to look into the matter and urged the Minister of Petroleum Resources and the Group Chief Executive Officer of Nigerian National Petroleum Company Limited (NNPCL) to correct the anomaly.
They want the NNPCL to award the pipeline surveillance contract to a company to be chosen by stakeholders of Isoko nation.
The Chairman, Senate Committee on Ethics, Privileges and Public Petitions, Senator Ayo Akinyelure (PDP – Ondo Central), at a session in Abuja, said the GCEO of the NNPCL was being summoned to the Senate for him to come and assure the Isoko people that the agency would do the needful to avoid economic sabotage by the aggrieved youths of the area.
He said, "The GCEO of the NNPCL is hereby summoned by the Senate Committee on Ethics Privileges and Public Petitions (to appear before this committee) on January 25.
"We want him to come and assure Nigerians that he would do the needful to calm down the youths so that they will not engage in pipeline vandalism."
Earlier, the leadership of the Isoko youths told the panel that since oil was discovered in their land and pipelines installed there in 1958, till date, no case of vandalism had been recorded in the area.
Confusion at Lagos Airport as Workers Embark On Strike…… Passengers Stranded!(Photos)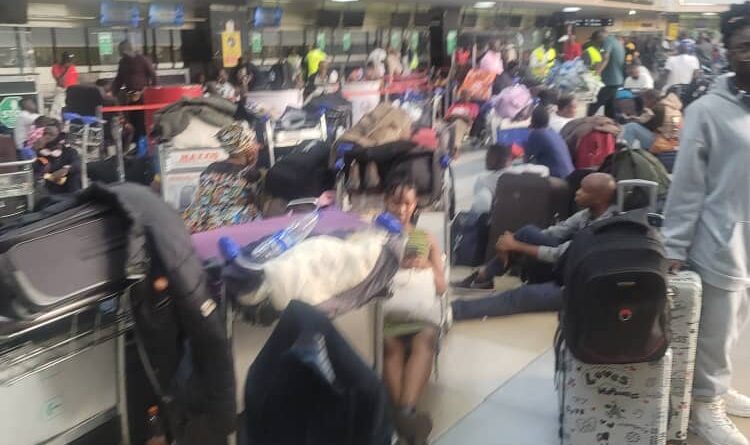 Several passengers were stranded this morning at the Murtala Mohammed International airport as airport workers began strike starting from midnight.
passengers were spotted all around with airlines having little information on the way forward.
for instance, virgin Atlantic passengers that were due for London trip this morning were helpless as many had to reschedule their flights and many left loitering around
more details………