UBA CFO, Finance Team Shine at CFO Awards
Pan-African financial services group, United Bank for Africa Plc repeated the outstanding feat, it recorded last year at the 2nd edition of Nigeria CFO awards, with a notch higher when its Group Chief Finance Officer (Group CFO) and the Finance Team bagged the treble at the awards night held on November 19, 2016 at Oriental Hotel, Lekki Lagos. The bank won the following awards; CFO of the Year; Financial Innovation Project of the Year and Finance Team of the Year.
Ugo Nwaghodoh, UBA's Group Chief Finance Officer was ahead of other nominees in the banking category, to emerge CFO of the year.
The Finance team of the year was also given to the finance division of UBA for their exceptional performance in the year under review, which the organiser say resulted in the bank emerging as one of the resilient performers in the Nigerian banking industry, despite the economic downturn.
Receiving the awards, UBA's Group CFO, flanked by some of his colleagues, thanked the organizers for the recognition which is coming, second time in a row, noting that he couldn't have done it alone and that he is delighted to be working with the best finance team in the Nigerian banking industry. He dedicated the awards to his team who he said work assiduously with the passion to always exceed expectations. Achieving a feat like this at a challenging period, only indicates that hard work and dedication truly pays. We are further encouraged by these awards but speaking the minds of my colleagues, this presents new challenges to us, as we will intensify our commitment towards setting benchmarks for the industry, particularly in our strategic roles beyond financial reporting and performance management , Nwaghodoh said.
Pix 4: l-r:, Mr. Adewale Adeniyi, Financial Controller, UBA Plc, Mrs. Kehinde Olesin, Group Editor, Instinct Business, Mr. Ugo Nwaghodoh, Group Chief Finance Officer, UBA Plc and Mr. Akin Naphtal, Publisher Instinct Business/Organiser Chief Finance Officer (CFO) Award at the 2nd edition of the CFO awards where UBA won the CFO of the year; Financial Innovation Project of the year and Finance Team of the year awards,  in Lagos on Saturday
Also speaking at the awards night, the Chief Executive Officer of Instinct Business magazine, Organisers of the CFO awards, Akin Naphtal, explained that CFOs are integral to the successes of organizations as their expansive financial perspectives help fuel growth. That is why we believe  the achievements of financial executives who have been outstanding in their profession and have contributed in no small measure to the growth of their organisations and the economy at large, must be recognized and celebrated".
The awards nights was a colorful gathering of CFOs from different industries, including, banking, Insurance, Telecoms, Pharmaceuticals, Construction, Investment Banking, Media broadcast, Conglomerate, Logistics & transport, and Public sector across Nigeria with many lauding the organizers for the rare initiative.
Mr Nwaghodoh, UBA's Group CFO is a seasoned financial analyst and accountant with over two decades experience spanning assurance, advisory, financial control, strategy and business transformation, investor relations, mergers and acquisitions, business integration and project management. Prior to his appointment as Group Chief Finance Officer of UBA, he was at different times, Group Financial Controller, Group Chief Compliance Officer and Head – Performance Management in UBA. Before joining UBA in 2004, he had almost one decade experience with Deloitte and PricewaterhouseCoopers, both in Nigeria and Kenya.
He holds a BSc degree from the University of Ibadan, Nigeria and an MSc degree in Finance and Management from Cranfield University, England. He is a fellow of the Institute of Chartered Accountants of Nigeria and Institute of Credit Administration. He is also an Honorary Senior Member (HCIB) of the Chartered Institute of Bankers of Nigeria (CIBN), and a member of Cranfield Management Association.
In his capacity as GCFO, the Bank has sustained robust level of growth by consistently recording significant and enviable financial performance.
Mike Adenuga-led Conoil rewards shareholders with N1.73 billion dividend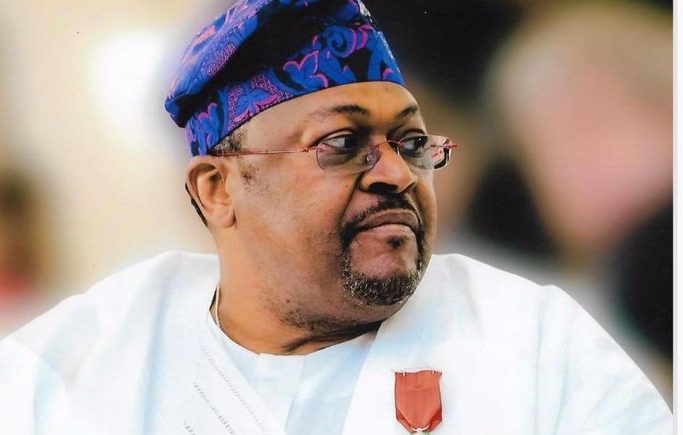 Conoil Plc declares a substantial $2.2 million dividend for fiscal year 2022. 
Shareholders to receive N2.5 per share in recognition of Conoil's outstanding financial performance. 
Mike Adenuga's leadership drives Conoil's profit before tax up by 60% in 2022.
Leading petroleum marketing firm Conoil Plc, headed by the third-richest man in Nigeria and multibillionaire businessman Mike Adenuga, has declared a sizeable dividend distribution to shareholders of N1.73 billion ($2.2 million).
The $2.2-million payment, which is the last dividend for Conoil's fiscal year 2022, is equivalent to N2.5 ($0.00319) per share for all 693,952,117 of the company's outstanding common shares.
At Conoil's 53rd Annual General Meeting, which took place on September 22, 2023, in Uyo, Akwa Ibom State, shareholders accepted this choice.
According to the information reaching us, the final dividend, which recognizes Conoil's outstanding financial performance in its 2022 fiscal year, will be deposited to shareholders' accounts on September 29, 2023.
Conoil's profit before tax increased dramatically under Adenuga's direction, rising from N3.83 billion ($4.9 million) in 2021 to N6.13 billion ($7.84 million) in 2022 while confronting various obstacles and a challenging working environment. During the same period, earnings after tax rose by an equally astounding 60%, from N3.08 billion ($3.94 million) to N4.96 billion ($6.35 million).
The increasing profitability of the petroleum-marketing subsector boosted Conoil's profits per share to N7.14 ($0.0091), a stunning 60.8 percent rise over the N4.44 ($0.00568) generated in 2021.
The company's board of directors decided to approve a final dividend of $2.2 million, or N2.5 ($0.00319) per share, as a result of this exceptional achievement.
Conoil has strengthened its position as a major player in Nigeria's petroleum marketing sector under the shrewd leadership of Adenuga. The business is well known for its proficiency in the marketing of a variety of lubricants sold under the "Quarto" brand, including diesel, kerosene, gasoline, aviation fuel, and other liquids.
Adenuga, a well-known telecom tycoon and one of Africa's wealthiest billionaires, continues to have majority ownership in the oil marketing firm of 74.4 percent, or 516,298,603 shares, further solidifying his position as a key player in the continent's oil sector.
Conoil's dedication to providing value to its shareholders and its tenacity in overcoming obstacles in the Nigerian market are both shown by this dividend payment.
Popular Lagos Family Battles Wema Bank Over Illegal Use Of Property….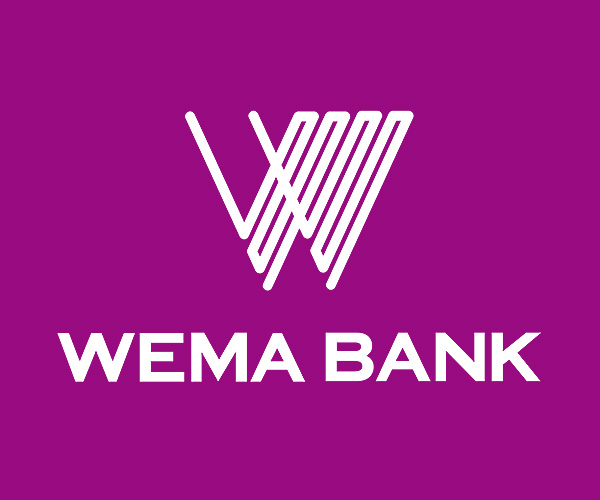 Bolade, a popular Oshodi-based Lagos family and owners of Bolade House, located in Oshodi, Lagos State have dragged Wema Bank Plc to court for using their property without paying for it.
According to a report, the bank continues to occupy the property despite an ejection notice served on it by the family, as the management of the financial institution flagrantly refused to vacate the premises.
Document spotted by our correspondent revealed that the family leased the property to Wema Bank in 1995 for 25 years, an agreement which expired on April 30, 2020.
However, when the lease expired, the bank was said to have pleaded for time to relocate, causing the bank a three-year tenancy, which was said to have run from May 1, 2020, and expired on April 30, 2023, at a rate of N6m per annum.
Interestingly, when the new short term agreement expired, the family's lawyer and the bank re-entered another round of negotiation, leading to a five-year tenancy rent of N8m per annum, which was later rejected by the family, who believed the property was worth more than the money the bank intended to pay.
According to the head of the family, Madam Helen Kupoluyi, they could not accept the offer because the apartment was valued at over N50m by a property valuer the family employed.
Kupoluyi said, "When the bank leased out the middle floor and was collecting rent on it without our consent, we never complained. We told them to employ their valuation of the building to get an appropriate rent for the building, but they refused. We charged them in court, but they refused to show up. We want them out of our building premises."
On his part, the lawyer for the family, Abraham Adeoye, said, "We wrote a letter to Wema Bank, putting further negotiations on hold until a valuation is conducted. They refused.
"They insisted the rent be the N8m agreed to with the solicitors when no agreement had been signed. The family further reached out to Wema Bank and proposed that a joint valuation be carried out by a team of valuers from the bank and the family; they refused.
"We have not signed any tenancy agreement with Wema Bank, and no money was ever received from Wema Bank. As such, Wema Bank has been occupying the property free of charge since April 30, 2023, when its tenancy expired."
Reacting to the allegation, spokesperson for the bank, Mabel Adeteye, said the feedback from the legal team was that the information provided by the family was incorrect.
"The information was completely wrong and false. All the information shared with you is wrong. We didn't receive any letters to that effect. I don't know what the motive is for the people; I know there is a conversation around the property.
"We had agreed on a certain amount for renewal, and the next thing they were waiting for from the family was for them to send a bank account number for payment. If they said they had gone to court, why not wait for the court to hear the two parties? Let them put their demands on a document; the bank can then look at it and respond."
HOW ACCESS BANK STRUGGLES TO ATTRACT FRENCH COMPANIES…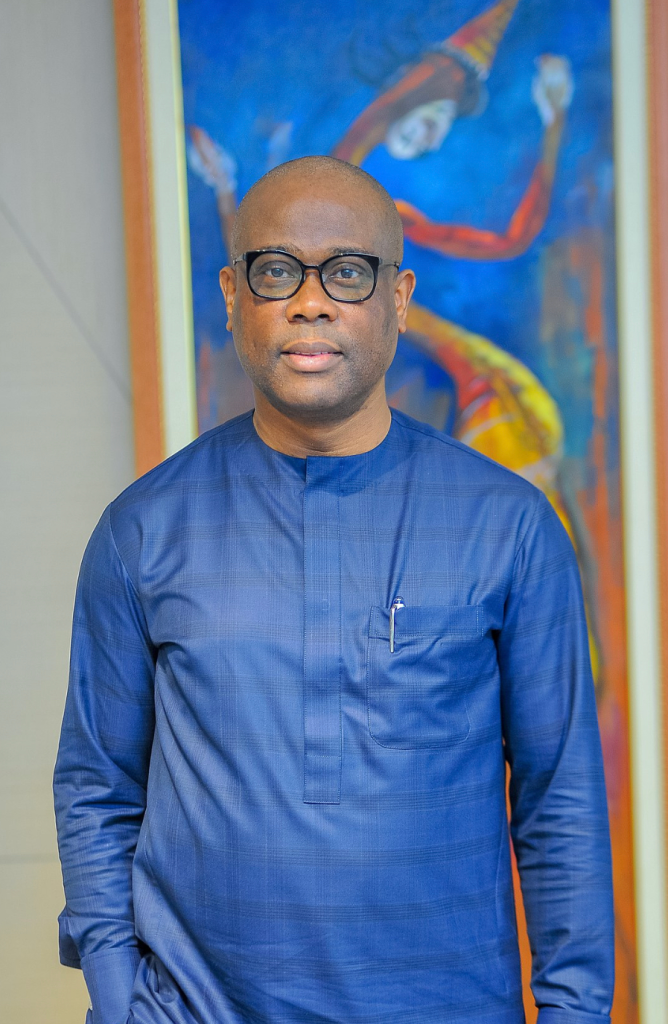 Nigerian Access Bank has been very outspoken about strengthening ties with France, but has not yet made much progress.
On the 10th floor of the Access Tower on Victoria Island in Lagos, the only sign that Access Bank has what it calls a "French Desk" is a tiny French flag in a corner. It has been nearly four months since the bank's main shareholder and non-executive director, Herbert Wigwe, opened the Desk, but it has not yet done anything.
The Desk has been set up to help French companies work in Nigeria and vice versa. To this end, a partnership with the Business France office in Lagos is currently being finalised. However, its efforts will first focus on Ghana. Access Bank's branch in Accra handles accounts for several major French companies, including TotalEnergies and the consultancy Mazars.
Presence in Paris
In May, Minister Delegate for Development, Francophonie and International Partnerships Chrysoula Zacharopoulou attended the inauguration of the new French Desk, intended to mark a new step forward in Access Bank's French strategy. Two weeks before, on 15 May, Wigwe became chairman of the French-Nigeria Business Council, replacing Abdulsamad Rabiu of BUA and then inaugurated a Paris branch at the Petit Palais with French Foreign Trade Minister Olivier Becht in attendance
Like the French Desk in Lagos, the Paris office, a branch of Access Bank's London and run by Justin Maria, cannot do much. It currently cannot open an account for any clients, discussions are still on going with the French Prudential Supervision and Resolution Authority.
Westward bound
The Paris branch of Access Bank and the French Desk in Lagos, which will also benefit from an office in Paris in the coming months, indicate its interest in the West African Economic and Monetary Union. The Nigerian bank acquired Standard Chartered Bank's assets in Angola, Cameroon, The Gambia, Tanzania and Sierra Leone, and now intends to break into the markets in Senegal and Ivory Coast.