TUKUR BURATAI YEARS: His Unrivaled Legacy As Nigerian Army Chief of Staff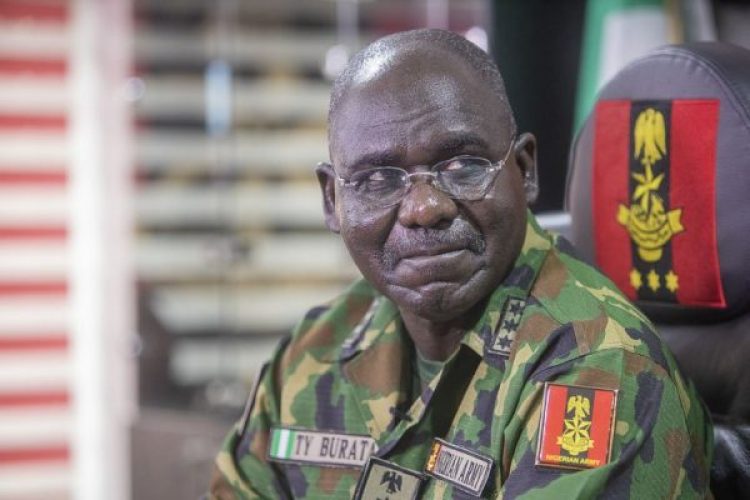 When President Muhammadu Buhari appointed the then Major General Tukur Yusuff Buratai as the Chief of Army Staff (COAS), those who were familiar with him said his appointment could not have come at a better time. It was a time the dreaded Boko Haram insurgents had instilled horror in the mind of Nigerians while the military was losing its officers and men in large numbers. The Nigerian military regarded as one of the best in the world had become the butt of jokes even among Nigerians.
Prior to his appointment as the Chief of Army Staff in July 13, 2015, a large section of Nigeria was under the grip of Boko Haram. The insurgents were controlling a lot of local governments in Borno, Adamawa and Yobe States. They were so bold in their evil undertaking that, even the local government of the former Chief of Defence Staff, the late Air Marshall Alex Badeh, was under the command of Boko Haram and his hometown used as their command base.
Suicide bombings by Boko Haram were widespread in the northern part of the country particularly Kaduna and Abuja. The media was not spared either. The office of a national newspaper, This Day, was bombed by the insurgents.
Meanwhile, within three months of his appointment, General Buratai demonstrated his leadership capability by showing that he indeed understood the terrain of the North East, the epicenter of the insurgency, having been born in Buratai town in Biu local government area in Borno state, which also suffered brutal attack from Boko Haram. He took the war to Boko Haram and cleared the mess. As at September 2015, his soldiers had recaptured and pushed back the insurgents from Gamboru Ngala, the area's commercial centre, and hoisted the Nigerian flag in the town. At that time, bombings by Boko Haram were common in Maiduguri, the Borno State capital city. Buratai was able to put a stop to that.
General Buratai did not just beat back any further advance on Maiduguri by the rampaging Boko Haram, the insurgents were chased to their Sambisa Forest hideout where troops of the Operation Lafia Dole proudly displayed vital insignias of the sect including a Holy Quran and flags of the sect's leader, Abubakar Shekau, on national television to the admiration of Nigerians. That indeed was a big setback for the insurgents' campaign of destruction, from which they never recovered as a whole.
In terms of projects, capacity building, training and welfare, throughout Buratai's tenure as COAS, there was never a dull moment.
It is on record that Buratai's leadership style did inspire the fighting soldiers, a record-breaking template his successors would also find suitable to utilize. When he became the Nigerian army chief, he made it a duty to identify with his officers and men as they launched a full-scale war against the Boko Haram fighters. As an officer well-grounded in military tactics, records show that he led his men to victories defeating the insurgents who not only bowed but surrendered their weapons in disgraceful defeat. Besides, General Buratai, while he headed the Army, personally identified with his soldiers in their trying times. He is said to be the first military chief to be so concerned about his men in the war front.
When he assumed office in July of 2015, General Buratai wasted no time in setting the machinery in motion to decimate the Boko Haram insurgency. However, the new Army chief met troops whose morale in the battlefield was dampened by poor or lack of arms and ammunitions to battle insurgency; a condition further worsened by poor welfare packages of troops in the battlefront; arrears of unpaid salaries and allowances of army personnel and zero initiative on incentives to fighting troops. Subsequently, he kick started a tour
of Army formations, got briefs and set to work almost immediately to right the wrongs by setting in motion processes to stabilize the psyche of the battle-weary troops.
He initiated a range of activities in support of developing the force, via intensive training, mentoring, partnering, monitoring and empowering. His enabling efforts in that regards include setting up the Nigerian Army Institute of Technology and Environmental Studies in Biu, Borno State; Command Secondary School (Boys & Girls) in Kebbi State; Nigerian Army Aviation hangar at Jaji Airstrip, Kaduna; Mine Resistance Amour Protected (MRAP); Activation of Divisions Training Schools; establishing Tinapa Post Housing Development Limited Estate, Calabar; Army Warrant Officers Board; the Nigerian Army Special Forces School; First Nigerian Army indigenous infantry patrol vehicle; Nigerian Army Cyber Warfare Command and the Nigerian Army Vehicle Manufacturing Company.
Other capacity building projects Buratai initiated are; the Supply and Transport Driving School; Nigerian Army Women's Corps; Nigerian Army Officers' Wives Association Hospital; Unmanned Aerial Vehicle Command; 20 Regimentation Battalion; 133 Special Forces Battalion; 123 Special Forces Battalion; Counter Terrorist and Counter Insurgency Museum; 109 Special Forces Battalion; 4 Special Forces Battalion, Counter Explosive Devices; 707 Special Forces Brigade; Motorcycle Battalion; Nigerian Army Agricultural Business Enterprise Limited; Army War College, Nigeria; Nigerian Army Bureau De Change; Nigerian Army Investments Account; Operation Lafia Dole Sectors 1,2 and 3; Homes Fit for Heroes; Otukpo Post Housing Development Limited Estate; Buffalo Engineering and Technical Services Limited, evolution of new operational concepts, establishment of 6 and 8 Divisions, Nigerian Languages Training Initiative, and many more.
Inspiring and effectively leading subordinates, especially through a military mission with life or death implications, is no small feat. It requires leadership, one that extends well beyond the battlefield. This trait, evidently, Retired General Tukur Buratai possesses with an undeterred drive to accomplish noteworthy goals in any field of endeavour.
It bears repeating that General Buratai did not joke with the welfare of his officers while he headed the Army. He always made sure they were in right frame of mind in their duty. He is a man that would go to any length to see and meet their needs at every point in time. Under his leadership, priority was given to the equipment used by the military to combat the insurgents, among other steps taking by him. The allowances and bonuses of the military were paid as at when due.
It was vintage Buratai who continually ensured that his troops continued to receive utmost attention in terms of welfare. It was also to his credit that the troops in the North East were provided with constant water supply to meet their daily needs and to stabilize them emotionally and psychologically. As part of efforts to encourage his men, General Buratai on Tuesday July 25, 2017 approved the promotion of 6,199 soldiers involved in the fight against Boko Haram under his watch.
In the basic responsibilities of a leader which include accomplishment of the mission and the welfare of the soldiers, Buratai was not found wanting. He established Nigerian Army Farms and Ranches, built and commissioned block of flats at Jaji, Khobe Cantonment, Jos in Plateau State and the Danjuma Chalets at 2 Division Headquarters. The former Army chief also renovated a lot of projects he met on ground and initiated water projects including the Supply and Transport Foods and new Command Guest Houses.
Buratai has always displayed the zeal to excel and set records in whatever he does. His vast contributions to national, regional and international peace have not gone unnoticed here at home and abroad, which, obviously, led to his being appointed a non-career ambassador after a successful military career.
The Words Of ANFASSC President, Prince Abayomi Ogunjimi On Sports Minister, Sunday Dare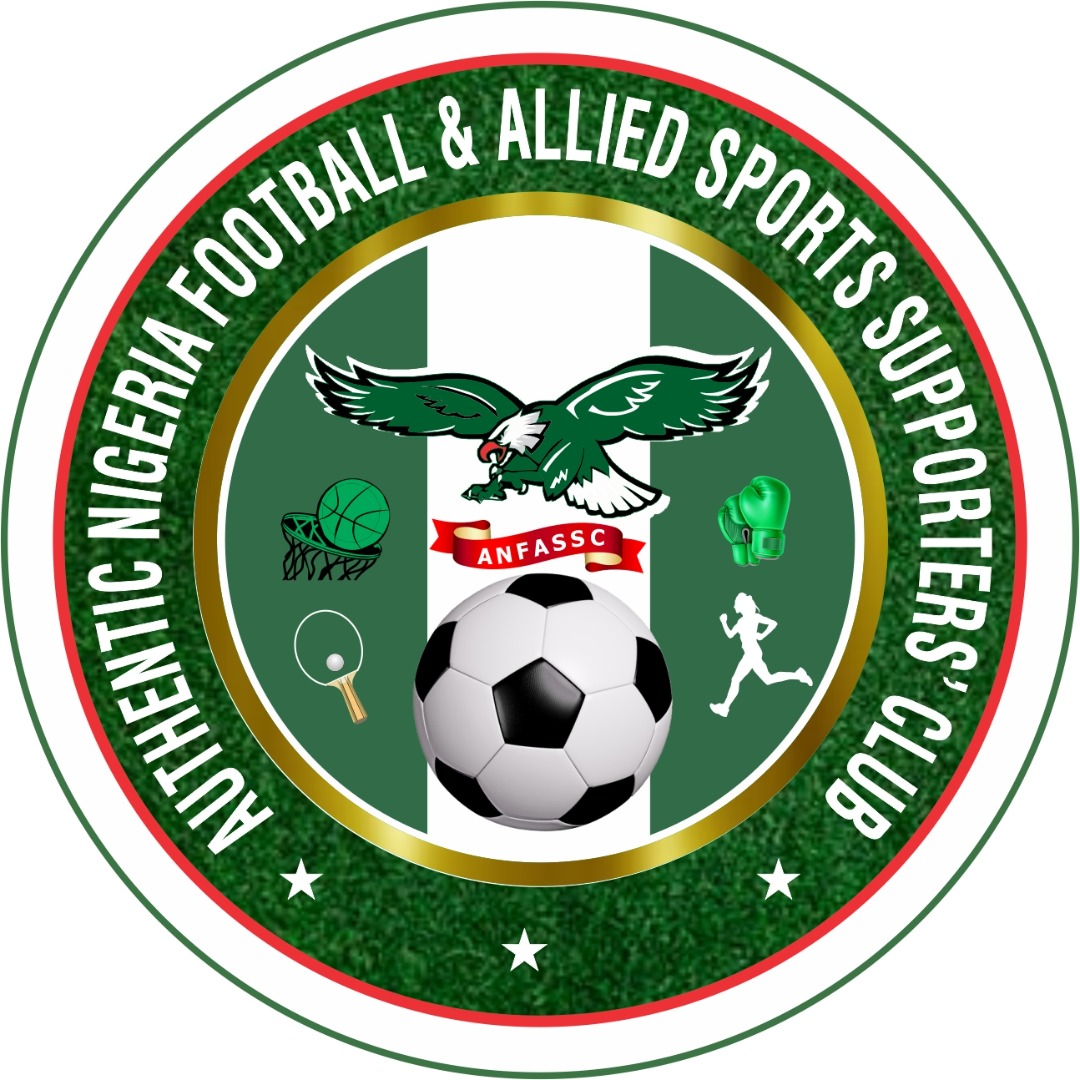 The President of Authentic Nigeria Football And Allied Sports Supporters Club, ANFASSC, Prince Abayomi Ogunjimi has hailed Sports minister, Sunday Dare and congratulated him on the success of the 20th National Sports Festival which recently came to a climax in Edo State.
Prince Ogunjimi noted that the minister showed class and quality by ensuring that the multi sports event will go ahead despite the situation of the world at a time that the Covid-19 pandemic is still at its place.
Twice, the Sports festival was postponed, but it was achieved at the end of the day with team Delta defending the crown they won in 2018.
The ANFASSC President said " I specially congratulate the Minister for this feat, the festival could have been cancelled but he showed that the athletes and officials whose futures are attached to the event are major priority".
"Unfortunately we at ANFASSC could not be there, but then, the success alone is enough to celebrate the sports custodian and I believe the next edition will be bigger and better".
Delta State have been given the rights for the 2022 edition where they would want to make it a hat trick of wins
Shoprite to sell Nigerian business to Persianas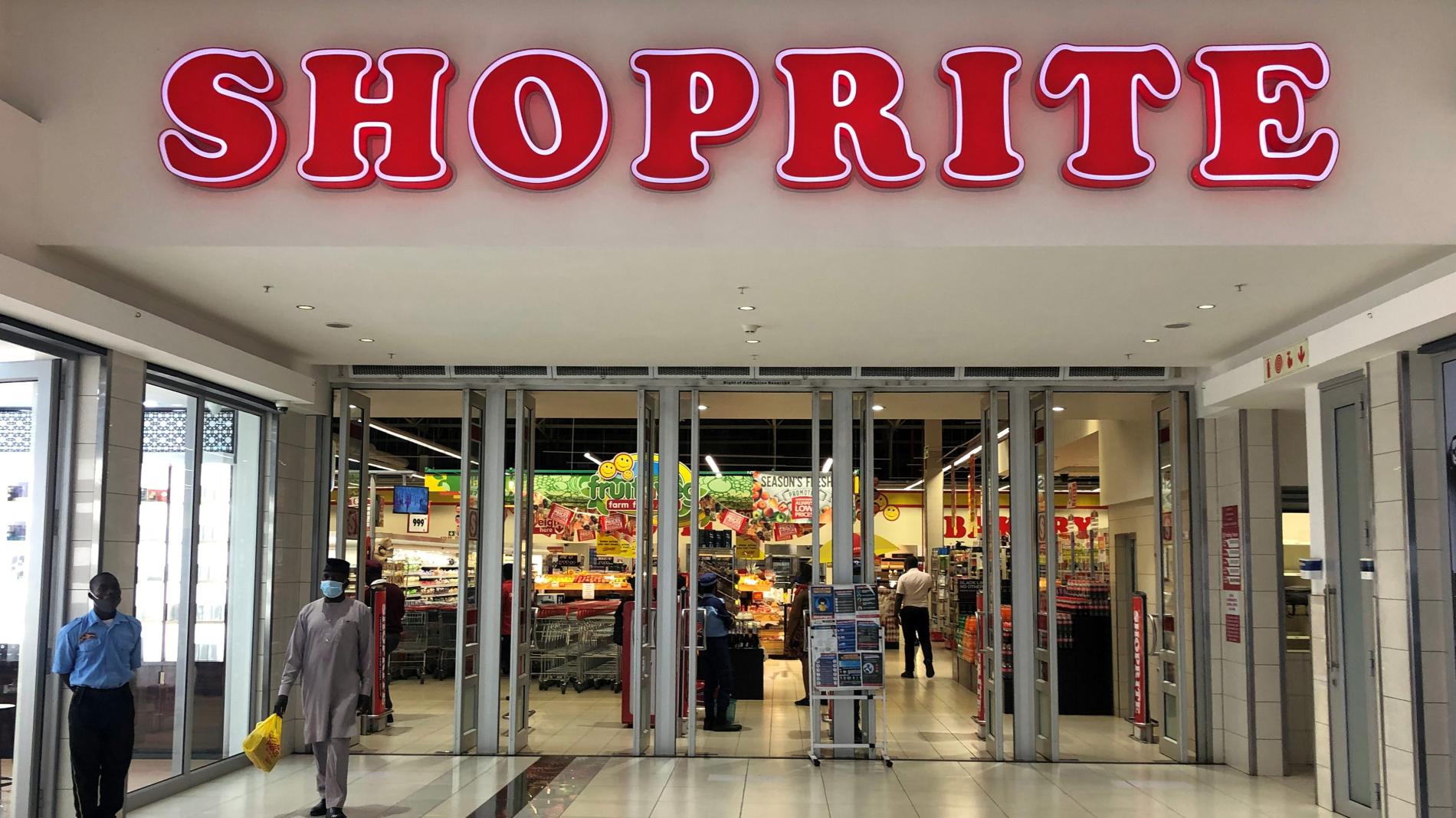 One of Nigeria's biggest retail store, Shoprite is planning to sell its Nigerian Business to Persianas Group Nigeria, according to reports. The company in August last year classified its Nigerian business as a discontinued operation; after it was approached by potential investors willing to take over its Nigerian operations.
Reuters quoted a source who said the store was waiting for regulatory approval; to sell the business to a Nigerian real estate investment company, Persianas.
It claimed three bank sources confirmed the sale to Persianas Retail which operates autonomously from Persianas Group.
Shoprite owned by South African billionaire Mr. Christo Wiese as well as over 2,300 stores across Africa had decried that in 2018; revenue from other countries with the exemption of Nigeria only accounted for 11.6 per cent of sales; while South African operations contributed 78 per cent of overall sales.
By the second half of 2020, Shoprite said it lost 8.1 per cent of its sales to the September xenophobic reprisal attacks on South African owned firms in Nigeria in 2019.
Prior to the announcement of its planned divestment, the retail supermarket had operated in the country for 15 years.
FIRSTBANK HOSTS WEBINAR TO SENSITISE INDIVIDUALS AND BUSINESSES ON STAYING PROTECTED IN THE INFORMATION AGE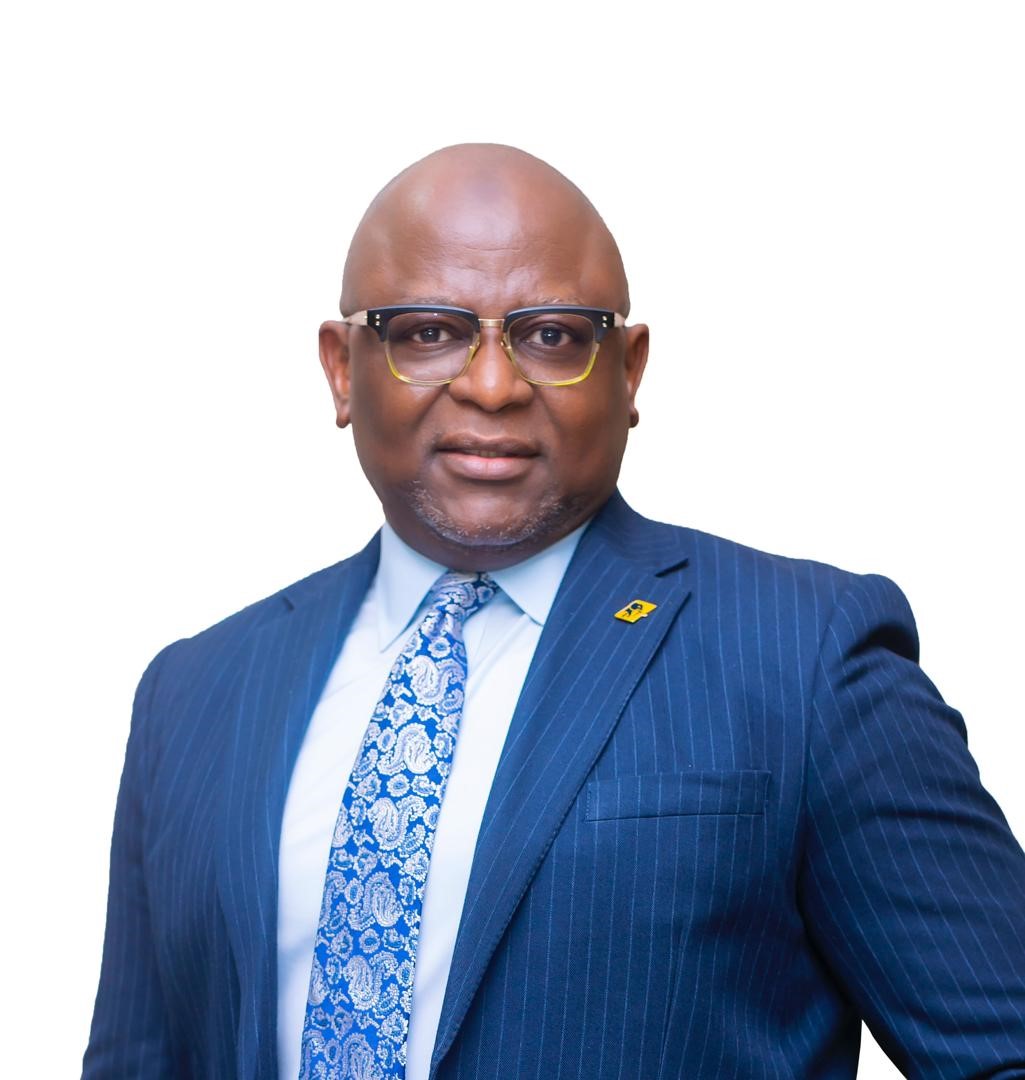 First Bank of Nigeria Limited, Nigeria's leading financial inclusion services provider has announced a webinar to sensitise individuals and businesses with useful information on being protected in today's digital age. 
The virtual event is scheduled to hold by noon on Friday, 16 April 2021 with "Staying Protected Amidst the Pandemic Chaos" being the topic to be discussed at the event. Registration is ongoing for the event via the link https://firstbanknigeria.zoom.us/webinar/register/WN_PUnqA7enTMG8o0OfOaWxlg 
Today's world, largely referred to as the digital age has been influenced by information technology which has optimised the way we carry out our individual and business activities. 
However, the current age has been marred by illicit activities like identity theft, internet fraud amongst many others which poses a risk to the safety of individuals and businesses. Attending the webinar will have participants knowledgeably equipped with vital information that will ensure they make informed decisions, thereby promoting their safety whilst staying protected against possible risks and malicious attacks.
Tope Aladenusi, Chief Strategy Officer & Cyber Risk Services Leader, Deloitte West Africa; Confidence Staveley, Cyber Security Evangelist/ Founder, Cybersafe Foundation and Harrison Nnaji, Chief Information Security Officer, FirstBank will lead the discussion at the event.
Speaking on the planned Webinar, Dr. Adesola Adeduntan, CEO of FirstBank Group noted that "the world as a global village is associated with not just benefits but also risks of cyberattack and for individuals, businesses and governments to make the best out of the digital and online opportunities, they need to be deliberate in protecting themselves against cybersecurity threats".
He further noted that, "in today's digital age, which the pandemic has accelerated the embrace, cyberattacks are occurring at an alarming rate across the world. As such, no individual, business or government entity with digital and online presence is immune to cyberattacks; and the financial, physical and legal implications of an attack can be significantly upsetting.''
In concluding, he enjoined everyone to participate in the forthcoming webinar as it is a viable opportunity to stay informed whilst being abreast with current trends that are pivotal to promoting safety in today's world that is driven by information technology".