Transcorp Hotels Plc pushes on with outstanding Q1 performance as PBT rises by 624.4% and revenue grows by 77.4%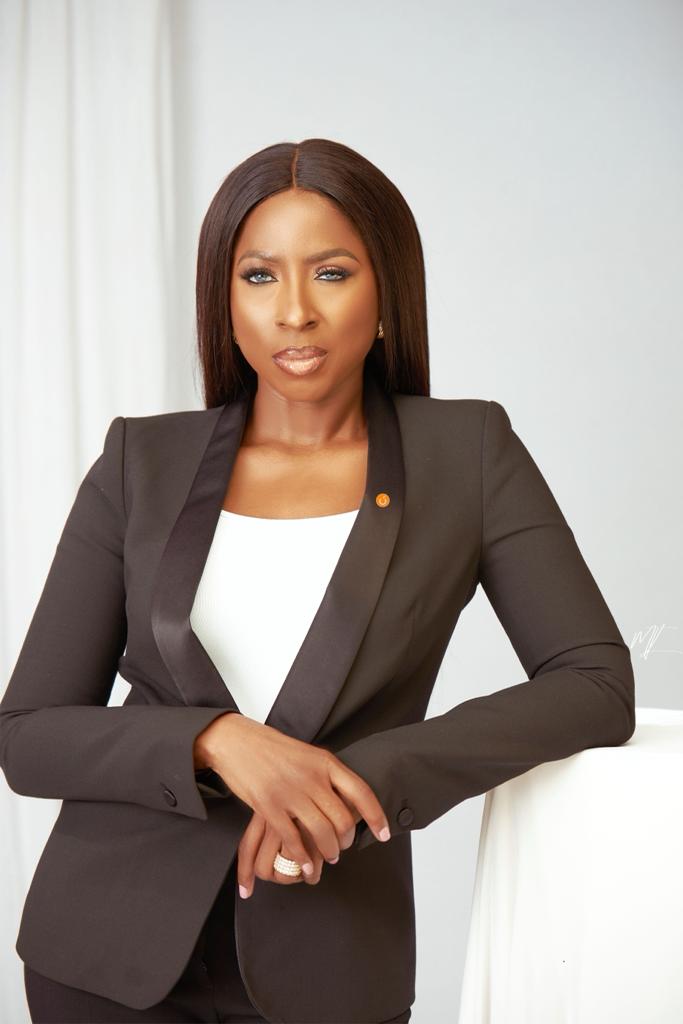 …Hospitality giant reports revenue of N7bn and gross profit of N5.1bn 
 Transcorp Hotels Plc, Nigeria's top hospitality company and a subsidiary of Transnational Corporation Plc. (Transcorp Group) has ended Q1 2022 with an impressive result, reporting a 77.4% growth in revenue to N7.04 billion from N3.97 billion in the same period in 2021. The hospitality company which owns the iconic Transcorp Hilton Abuja, Transcorp Hotels Calabar and online booking platform aura by Transcorp Hotels, also recorded more than 600% growth in profit before tax (PBT) to N1.067 billion from a loss of N203.7 million in the same period last year.
The result is contained in the Company's Unaudited Financial Statements for the period ended 31 March 2022, published on the Nigerian Exchange Group (NGX).
Commenting on the results, Mrs Dupe Olusola, Managing Director/Chief Executive Officer of Transcorp Hotels Plc, expressed confidence in the Company's ability to sustain its growth trajectory.
"Our first quarter performance was driven by our relentless innovation in all facets of our business, creating new and tailored business and leisure offerings, while consistently improving guest experience to ensure maximum value for every spend. This has seen us record continuous growth from January through March. Our leisure business remains strong on the back of strategies employed following the pandemic, even as our International Business Travellers continue to show impressive recovery. Q1 ended with a RevPAR growth of 74.4% when compared with Q1 2021, and an ADR growth of 19.1%, even as we continue to outperform industry average," Dupe Olusola said.
Looking ahead, we expect to continue to see improvements through the second quarter, as we remain committed to delivering exceptional services and increase access to luxurious hospitality, in keeping with our mission of redefining hospitality in Africa. Also, as COVID-19 restrictions continue to reduce, we expect business travel to accelerate which would further supplement the buoyant leisure business," the Managing Director/CEO added."
In her comments, the Chief Finance Officer, Mrs. Oluwatobiloba Ojediran, highlighted the outstanding performance of the Company, stressing that the Group was able to strategically contain costs of operation to achieve the optimal results.
"A notable level of operational efficiency was witnessed during the quarter, as the operating expense margin reduced from 58% in Q1 2021 to 45% Q1 2022, despite the impressive 77% year-on-year growth in Revenue. Also, the Gross profit margin was sustained at 73%," Mrs. Ojediran said.
"This is amidst Nigeria's inflation rate which climbed to 15.92% in March 2022, from 15.6% in December 2021, the fastest rise in consumer prices since last October 2021. Also, prices of diesel, which is used to power most businesses, more than doubled within the same period.
As demand continues to rise, the hospitality company has disclosed plans to expedite the commencement of planned developments in Lagos and Port Harcourt, even as it continues to expand its reach via its online booking platform, aura by Transcorp Hotels, which allows people to book hotels and short let apartments, experiences, and order food anywhere in Nigeria. The Company is also developing a world-class event center at the Transcorp Hilton, Abuja.
About Transcorp Hotels Plc.
Transcorp Hotels Plc.  is one of Africa's leading hospitality companies, committed to redefining hospitality standards. Transcorp Hotels is the hospitality subsidiary of Transnational Corporation Plc. (Transcorp Group). The Company's hotels include the award-winning Transcorp Hilton Abuja and Transcorp Hotels Calabar. It also owns Aura, an online platform for booking accommodation, food and memorable lifestyle experiences.
Nasarawa Governor's Son, Hassan Sule Dies 7 Months After Wedding….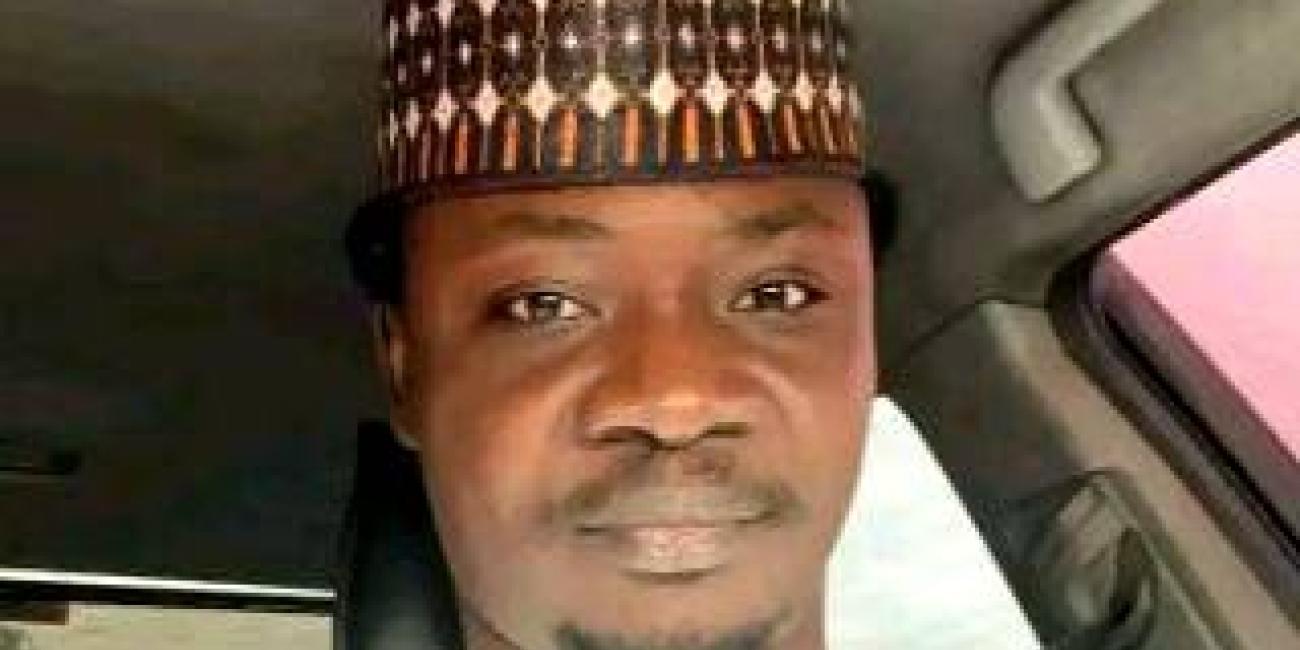 Abdullahi Sule, the Nasarawa State Governor, has lost his son, Alhaji Hassan Sule.
Hassan reportedly died after a brief illness.
He died seven months after his elaborate wedding to Salamatu Muhammad Odeh, which was held on Saturday, June 25 2022.
The wedding took place at the palace of the Emir of Keffi and was attended by prominent Nigerians including Vice President Yemi Osinbajo; Africa's richest man, Alhaji Aliko Dangote; Governors of Kano, Ogun and Borno, Abdullahi Ganduje, Dapo Abiodun and Professor Babagana Zulum respectively.
According to Vanguard, the lawmaker representing Lafia North Constituency at the State House of Assembly, Hon. Muhammed Ibrahim Alkali said he received the news with great shock.
In a condolence message to Governor Sule, the lawmaker described the death of his son, Hassan, as a huge loss to the state and Nigeria at large.
"I share my deep condolences with His Excellency, Engr Abdullahi A. Sule, over the passing of his beloved son Alh. Hassan. I pray that Allah (SWT) grants him Aljanatul Firdaus and comfort his family," the statement said.
Also, a condolence message signed by the Publisher of Eggonnews, Matthew Kuju and obtained by the newspaper around 5.30 am, reads, "It is with pains in our hearts to learn of the passage of your dear son, Hassan. No doubt, it is very painful when a father has to bury a son, but only Allah can explain such happenings.
"We pray May Allah raise him among the righteous and grant him aljannah Firdausi, and may Allah grant the family the fortitude to bear this painful demise."
Toyin Abraham Distances Self From Property Scammers, Revolution Plus, Bamidele Onalaja!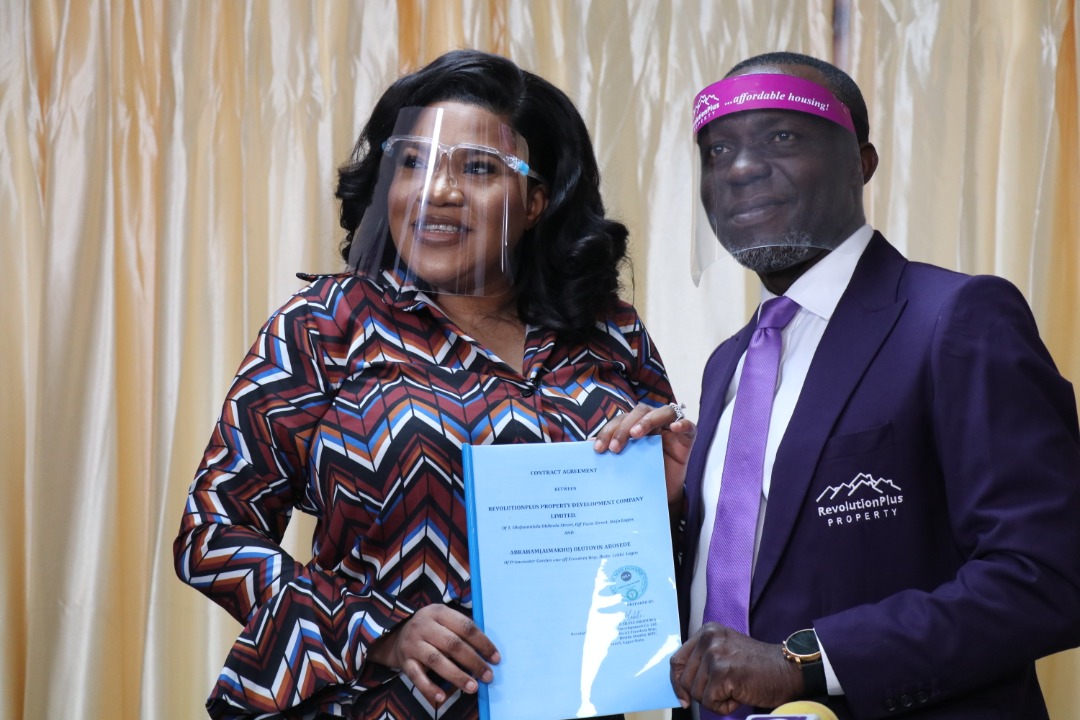 Nollywood actress Toyin Abraham has announced that she has ended her working relationship with a real estate company, Revolution Plus.
The actress made the announcement via a short statement she released on Saturday.
She never mentioned why she ended the ambassadorial deal with the company but this may be connected with some complaints raised by customers of the company.
"For those who are observant? You would have noticed my inactivity about the Revolution Plus brand. Got the purpose of business confidentiality, I won't be going into the back and forth that happened between us, but I can let you know freely that I have stopped working with the brand and all official engagement between us stops by 31st of this month. I am grateful for the opportunity and I am so sorry for those that have experienced inconvenience working with them. I wish the company well in its future dealings and strength to deal with existing issues," the statement from the actress reads.
In 2022, Toyin was among the brand ambassadors called out by customers after they accused Revolution Plus of failing to allocate properties to them after they made the full payment.
In the heat of the controversy, several aggrieved clients took to social media to drag the entertainers for representing the company despite its alleged involvement in fraud.
But in their reactions, the entertainers called on affected customers to exercise patience, assuring that the issue would be resolved.
In an Instagram post in 2022, Toyin said she has already reached out to the company. She also dismissed claims that she had left the real estate brand.
"I am not leaving the brand as I can say they keep to their words, it's just that we have issues that need to be resolved," she wrote.
Property Scam: Controversial RevolutionPlus CEO, Bamidele Onalaja Lands In N15 Million Scam Allegations…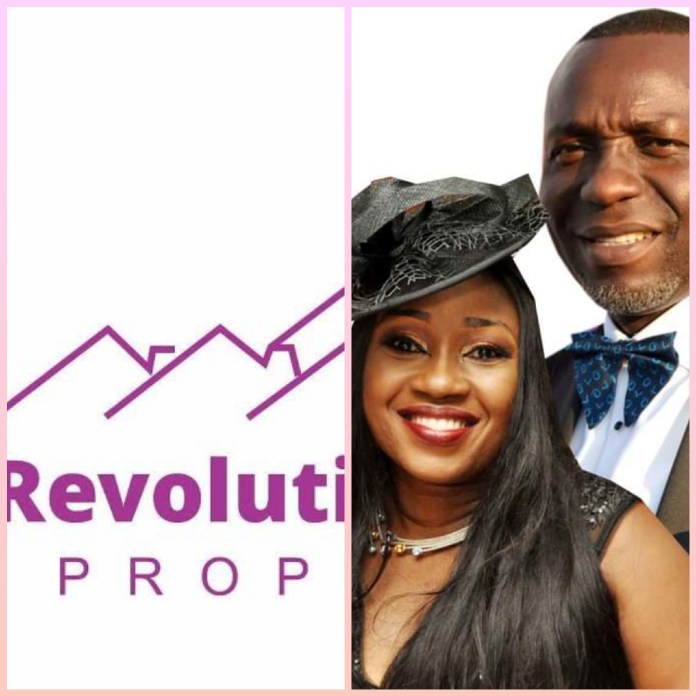 Society Reporters reports that The controversial CEO of RevolutionPlus property, Bamidele Onalaja has been accused of a N15 Million scam.
This was made known by a customer of the property company who revealed that he purchased a landed property worth N15 Million since 2020 but is yet to get allocation three years after.
The customer explained that the company is fond of sending email notifications for allocation only to go back and forth regarding the allocation process.
In a video shared on Instagram, the customer caused a scene at the company's office to further express his displeasure in the company.
Watch the video here:
https://www.instagram.com/p/CnrYF3-OPgm/?igshid=Yzg5MTU1MDY=