Tony Elumelu urges students to embrace entrepreneurship early
Students should start early to have an entrepreneurial mind-set; that way, they open up other options for gainful employment when they are ready to join the job market, says Tony Elumelu, Chairman Heirs Holdings, UBA Plc and Founder of the Tony Elumelu Foundation (TEF).
In an inspiring speech, which he gave to students at the Loyola Jesuit Memorial College, Port Harcourt, he told the students that the world has changed in a way that students should also respond to by changing their expectations after leaving school from seeking a job to creating jobs.
The Jesuit Memorial College (JCM), Port Harcourt was set up to honour the memory of the 60 students of the Loyola Jesuit School in Abuja that lost their lives in a plane crash in Port Harcourt on December 10, 2005. The school serves as a beacon of hope, where children are given the opportunity to get a sound education and have a chance to contribute to building a brighter future for this country.
Speaking on behalf of the school, Aleruchi Cookey-Gam, a former Rivers Attorney-General commended the Tony Elumelu Foundation, being promoted by Mr. Elumelu, and its impact on the lives of our young people.
"The students are at an impressionable age, and we saw this as a unique opportunity for the Tony Elumelu Foundation to share their message of Africapitalism and the entrepreneurial spirit. These students will always remember this message"
Elumelu also commended the Catholic educational system, as it not only emphasizes academic excellence but also builds in students a sense of responsibility to humanity.
In a statement made to the students, he said: "I was once a student, and in my time, things out there were even rougher than they are now. But the education and training I received in my youth helped me a long way. In the same way, I urge you not to take your quality education for granted. You won't always see immediate gratification, but you should rest assured that success will eventually come as long as the following are in place – (purpose, hard work, discipline, check-ins to periodically check yourself; resilience and humility.)
· Purpose: What would you like to be in future? What are your dreams and aspirations? However, purpose is nothing if you don't work towards making it come true.
· Hard work: Hard work is important to achieve your true purpose in life. Good things don't come easy.
· Discipline: Discipline means you stay focused, and stay on the path. Discipline will allow you realize your purpose.
· Check-ins: identify and set milestones that lead to the accomplishment of your chosen purpose. And you should (need to) periodically check yourself. Ask yourself if you've achieved milestones, and if you are on top of things.
· Resilience: You need to be resilient. You need to have staying power even during the tough times. Remember tough times don't last.
· Humility: Above all, you need to embrace humility. Internalize it and run with it because as you become more successful, the propensity is there for you to forget where you're coming from. Be disciplined and humble enough not to let your success control you, but instead control your success.
Your education, training and discipline will help you in the long-run just as it helped me in my own life." Elumelu said.
He explained that it was his belief that the younger generation can address Africa's development challenges and catapult the continent into being a strong player in the international community that led him to commit $100 million to identify, train and fund 10,000 African businesses, over the next 10 years.
Responding to a question by one of the students on how to balance being financially successful with family life, Elumelu maintained that it is impossible to create sustainable wealth without balance and stability in the home.
In his conclusion, he reminded the students that though their benefactors, the 60 departed that brought the school to life, were victims of circumstance, the best way to immortalize them was to be very successful. He said "I pray that all the souls of the departed rest in peace, and I pray for the students of Jesuit Memorial College, that their light may never dim, and that they (and all youth in the coming generation) shall make Nigeria and indeed Africa, great again."
"Among you, could be the next Steve Jobs, Bill Gates, Jay-Z, Mark Zuckerberg or Tony Elumelu. You are the future leaders. I believe in this statement, because I believe that you will be able to help us transform our country, improve humanity and bring about prosperity. I want you all to see yourselves as messiahs that have been unleashed into the world. You are young today, but you can and will play a significant part in shaping the future".
My son's death a test from God – Heartbroken Gov. Sule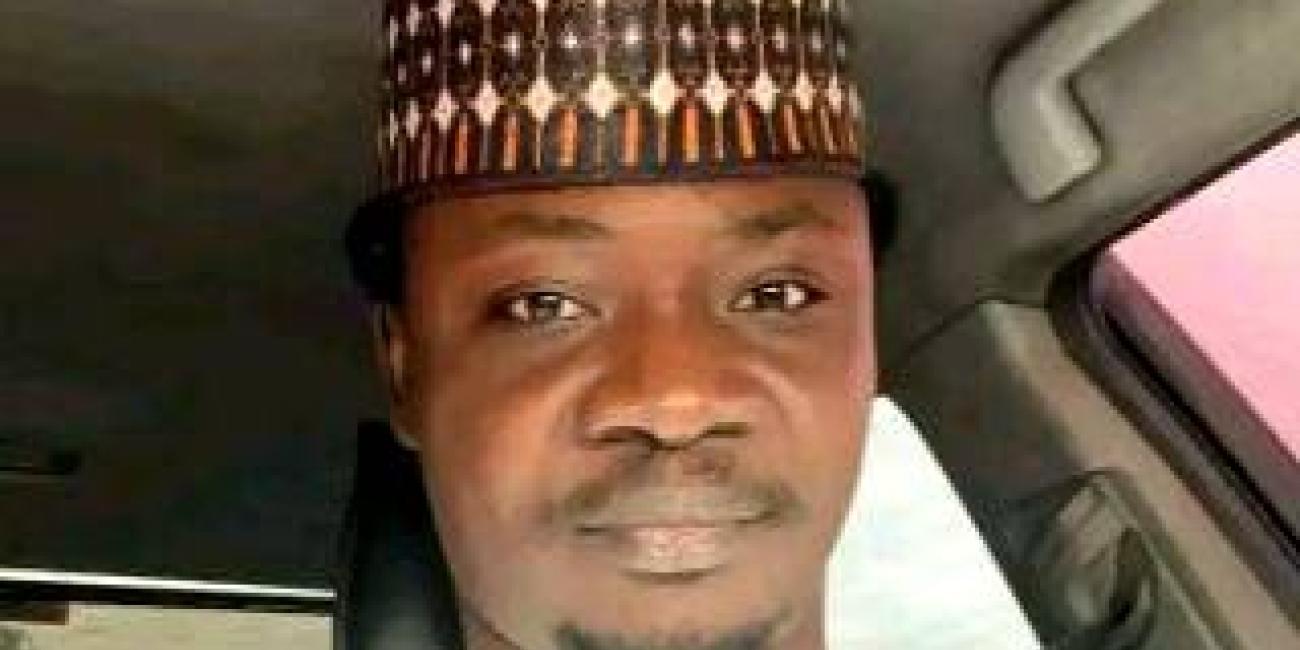 Heartbroken Governor Abdullahi Sule of Nasarawa State on Friday said the death of his son, Hassan, is a test from God.
Hassan, 36, died on Thursday after a brief illness.
He spoke while receiving condolences at the palace of his father, the Sarkin Gudi, Alhaji Sule Bawa, in Akwanga LGA.
Sule said he was the one consoling somebody who lost his nine children and 70 cows the previous day and that today God decided to test him, to see whether he was sincere in consoling that bereaved father.
"This is my time to be tested. I see this as a test from God. I was the person consoling somebody that lost his 9 children and 70 cows yesterday, and today God decided to test me, to see whether I was sincere in consoling that bereaved father," he said in a report by The Punch.
According to him, his son grew up carrying all his siblings along, saying that it was only God that has the power to take him away.
Sule added that his son was the one taking decisions on their businesses, saying that he was always on hand to advice him on what next to do, as his schedule would not allow him to run any business.
The governor insisted that God took him away to test hi resilience and faith.
"God didn't seek my advice when he gave Hassan to me and he will not seek my advice when he takes him away," he said.
Senate summons Kyari, CEO NNPCL over N48 billion pipeline surveillance contract awarded to Tompolo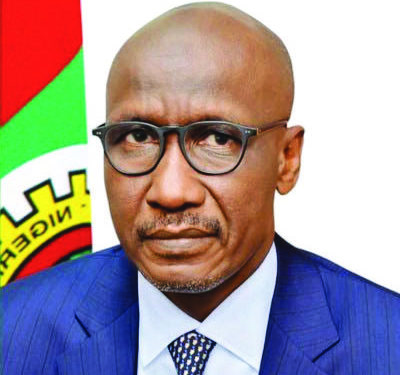 The Senate Committee on Ethics, Privileges and Public Petitions has summoned the Group Chief Executive Officer of the Nigerian National Petroleum Company Limited (NNPCL), Mr. Mele Kyari, over a N48 billion pipeline surveillance contract awarded to stakeholders in the Niger Delta region.
The pipeline surveillance contract was awarded by the Federal Government to Global West Vessel Specialist Limited, a private maritime security firm founded by Government Ekpemupolo, an erstwhile Commander of the Movement for the Emancipation of the Niger Delta (MEND) also known as Tompolo.
The Tompolo-owned firm was expected to protect all the oil pipelines criss-crossing nearly all the states in the Niger Delta in collaboration with other major stakeholders in the oil bearing communities in the region.
Specifically, Tompolo is expected to carry out the N4 billion per month contract that covers Delta, Ondo, Imo, Rivers and some parts of Bayelsa State in collaboration with major tribes along the communities that host the oil pipelines.
However the Isoko Ethnic Nationality has petitioned the Senate alleging that their young men were not being carried along in the multi-billion naira project.
The Isoko people under the auspices of Interested Isoko Youth Groups, through a petition sent to the Senate on their behalf by Stanley Okonmah, said they were completely marginalised in the contract award.
The lsoko Ethnic Nationality requested the Senate to probe the award of the contract and prevail on the NNPCL's management to award a fresh contract to a company owned by an Isoko person.
Specifically, the people urged the Senate to look into the matter and urged the Minister of Petroleum Resources and the Group Chief Executive Officer of Nigerian National Petroleum Company Limited (NNPCL) to correct the anomaly.
They want the NNPCL to award the pipeline surveillance contract to a company to be chosen by stakeholders of Isoko nation.
The Chairman, Senate Committee on Ethics, Privileges and Public Petitions, Senator Ayo Akinyelure (PDP – Ondo Central), at a session in Abuja, said the GCEO of the NNPCL was being summoned to the Senate for him to come and assure the Isoko people that the agency would do the needful to avoid economic sabotage by the aggrieved youths of the area.
He said, "The GCEO of the NNPCL is hereby summoned by the Senate Committee on Ethics Privileges and Public Petitions (to appear before this committee) on January 25.
"We want him to come and assure Nigerians that he would do the needful to calm down the youths so that they will not engage in pipeline vandalism."
Earlier, the leadership of the Isoko youths told the panel that since oil was discovered in their land and pipelines installed there in 1958, till date, no case of vandalism had been recorded in the area.
Confusion at Lagos Airport as Workers Embark On Strike…… Passengers Stranded!(Photos)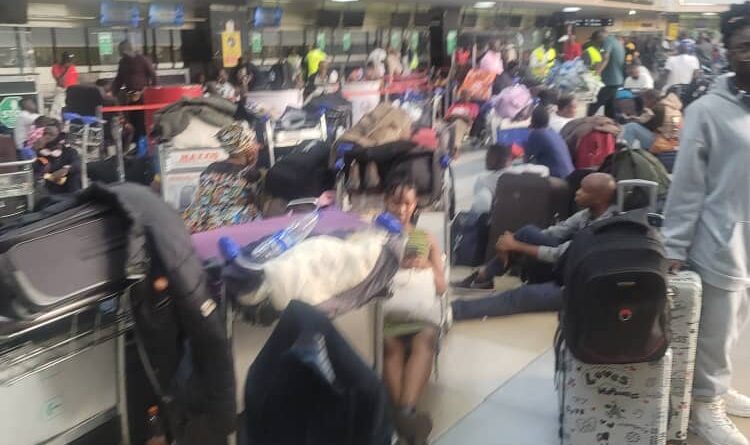 Several passengers were stranded this morning at the Murtala Mohammed International airport as airport workers began strike starting from midnight.
passengers were spotted all around with airlines having little information on the way forward.
for instance, virgin Atlantic passengers that were due for London trip this morning were helpless as many had to reschedule their flights and many left loitering around
more details………