Tony Elumelu urges students to embrace entrepreneurship early
Students should start early to have an entrepreneurial mind-set; that way, they open up other options for gainful employment when they are ready to join the job market, says Tony Elumelu, Chairman Heirs Holdings, UBA Plc and Founder of the Tony Elumelu Foundation (TEF).
In an inspiring speech, which he gave to students at the Loyola Jesuit Memorial College, Port Harcourt, he told the students that the world has changed in a way that students should also respond to by changing their expectations after leaving school from seeking a job to creating jobs.
The Jesuit Memorial College (JCM), Port Harcourt was set up to honour the memory of the 60 students of the Loyola Jesuit School in Abuja that lost their lives in a plane crash in Port Harcourt on December 10, 2005. The school serves as a beacon of hope, where children are given the opportunity to get a sound education and have a chance to contribute to building a brighter future for this country.
Speaking on behalf of the school, Aleruchi Cookey-Gam, a former Rivers Attorney-General commended the Tony Elumelu Foundation, being promoted by Mr. Elumelu, and its impact on the lives of our young people.
"The students are at an impressionable age, and we saw this as a unique opportunity for the Tony Elumelu Foundation to share their message of Africapitalism and the entrepreneurial spirit. These students will always remember this message"
Elumelu also commended the Catholic educational system, as it not only emphasizes academic excellence but also builds in students a sense of responsibility to humanity.
In a statement made to the students, he said: "I was once a student, and in my time, things out there were even rougher than they are now. But the education and training I received in my youth helped me a long way. In the same way, I urge you not to take your quality education for granted. You won't always see immediate gratification, but you should rest assured that success will eventually come as long as the following are in place – (purpose, hard work, discipline, check-ins to periodically check yourself; resilience and humility.)
· Purpose: What would you like to be in future? What are your dreams and aspirations? However, purpose is nothing if you don't work towards making it come true.
· Hard work: Hard work is important to achieve your true purpose in life. Good things don't come easy.
· Discipline: Discipline means you stay focused, and stay on the path. Discipline will allow you realize your purpose.
· Check-ins: identify and set milestones that lead to the accomplishment of your chosen purpose. And you should (need to) periodically check yourself. Ask yourself if you've achieved milestones, and if you are on top of things.
· Resilience: You need to be resilient. You need to have staying power even during the tough times. Remember tough times don't last.
· Humility: Above all, you need to embrace humility. Internalize it and run with it because as you become more successful, the propensity is there for you to forget where you're coming from. Be disciplined and humble enough not to let your success control you, but instead control your success.
Your education, training and discipline will help you in the long-run just as it helped me in my own life." Elumelu said.
He explained that it was his belief that the younger generation can address Africa's development challenges and catapult the continent into being a strong player in the international community that led him to commit $100 million to identify, train and fund 10,000 African businesses, over the next 10 years.
Responding to a question by one of the students on how to balance being financially successful with family life, Elumelu maintained that it is impossible to create sustainable wealth without balance and stability in the home.
In his conclusion, he reminded the students that though their benefactors, the 60 departed that brought the school to life, were victims of circumstance, the best way to immortalize them was to be very successful. He said "I pray that all the souls of the departed rest in peace, and I pray for the students of Jesuit Memorial College, that their light may never dim, and that they (and all youth in the coming generation) shall make Nigeria and indeed Africa, great again."
"Among you, could be the next Steve Jobs, Bill Gates, Jay-Z, Mark Zuckerberg or Tony Elumelu. You are the future leaders. I believe in this statement, because I believe that you will be able to help us transform our country, improve humanity and bring about prosperity. I want you all to see yourselves as messiahs that have been unleashed into the world. You are young today, but you can and will play a significant part in shaping the future".
FCTA uncovers illegal oil refining warehouse in Abuja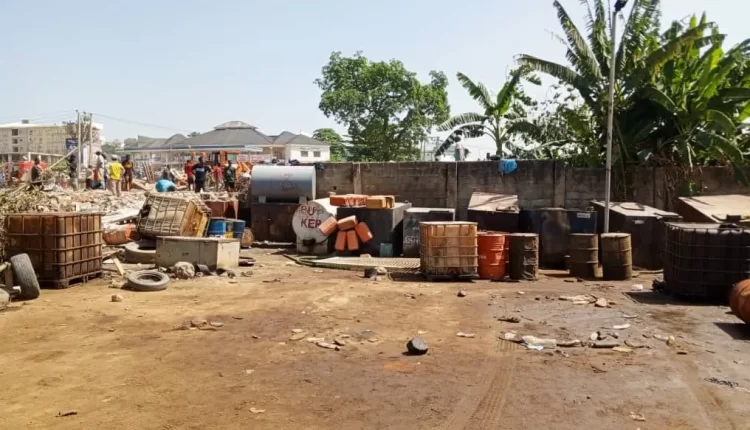 In continuation of the city cleaning exercise, Authorities of the Federal Capital Territory Administration (FCTA) with operatives of security personnel have uncovered an illegal oil refining warehouse in Mabushi, opposite Mobile filling station on Ahmadu Bello way in Abuja.
The Director, Department of Development Control, FCTA, Mukhtar Galadima after the operation on Thursday, said the illegal refining site was discovered during the continuation of the city cleaning exercise.
According to him, about three to four plot of lands designated for commercial purposes have been converted to an area where oil and diesel are being adulterated and circulated to other parts of the city.
Galadima explained that the city sanitation task force will look into the provision of the law and make necessary recommendations to the FCT Administration for further actions on the plots used for the activity.
He said there was no arrest but the items used in carrying out the illegal refining have been impounded.
Galadima said, "During the continuation of our city sanitation exercise in Mabushi opposite Mobile filling station on Ahmadu way, we discovered an illegal refining site where oil and diesel are being adulterated, we have done the needful by moving the items to Nigerian Security and Civil Defence Corps.
"From what we have seen so far, about three or four pilot of lands designated for commercial purposes have been converted to unapproved activities, which we believe the owners are fully aware, there will be consequences.
"We are going to look at the provision of the law and make necessary recommendations to the FCT Administration"
He said the administration will continue to go tough on activities being carried out without government approval,  especially revocation of the titles.
Collaborating, Head, operations FCT Directorate of Road Traffic Service (DRTS), Deborah Osho said the city management team during the exercise also discovered that most of the areas in the Nation's capital have been converted to illegal car mart and motor parks.
She disclosed that fifteen vehicles have so far been impounded since the operation commenced about two days.
Central Bank To Freeze Accounts Without BVN, NIN From April 2024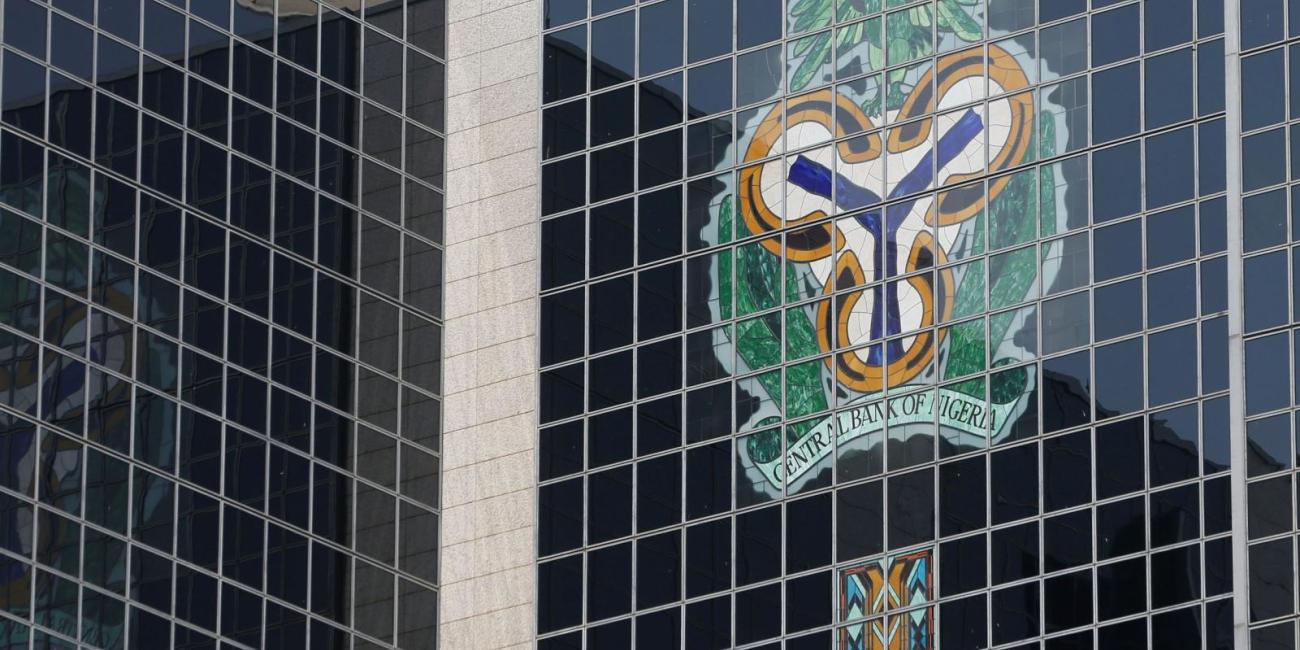 The Central Bank of Nigeria (CBN) said on Friday that it will freeze accounts without a Bank Verification Number (BVN) or National Identification Number (NIN) from April 2024.
This is according to a Friday circular by the apex bank which said a BVN or NIN verification will be "conducted shortly".
It also said all BVN or NIN attached to accounts/wallets must be electronically revalidated by January 31, 2024, according to the circular by the CBN Director of Payments System Management Department Chibuzo Efobi, and the Director of Financial Policy and Regulation Department Haruna Mustapha.
More details later….
Adebayo Alli: Guinness Nigeria gets new Managing Director, Its first Nigerian CEO since 2015 …..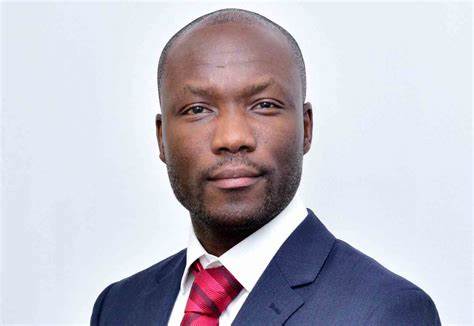 Guinness Nigeria has announced the appointment of Mr Adebayo Alli as its new Managing Director, its first Nigerian MD since 2015.
The appointment comes after John Musunga, the now erstwhile MD of Guinness Nigeria moved to become Diageo Africa's Managing Director for Southern, West, and Central Africa.
The announcement was given after the company's board meeting held on Monday, November 27, 2023.
According to the corporate filing on NGX's website signed by the Company Secretary, Abidemi Ademola, Adebayo Alli would resume his new role within the company on January 1, 2024.
Profile of Adebayo Alli …..
Adebayo Alli, a mechanical engineer by training, holds a B.Sc. in Mechanical Engineering from the University of Ibadan and an MSc in Advanced Process Engineering from Loughborough University, UK.
He joined Diageo, owner of Guinness Nigeria in 2005 as a Packaging Operations Support Manager. Since then, he has gone on to work as project lead for a business transformation project in Meta Abo Brewery Limited, Ethiopia, another of Diageo Africa's businesses. In 2014, he became a plant manager at the Meta Abo Brewery, and in 2015, Supply Chain Director.
Upon his return to Nigeria in 2017, he assumed the role of Operations Director at Guinness Nigeria before shifting his focus towards general management, venturing into multiple senior commercial sales positions within Guinness Nigeria PLC.
His trajectory saw a brief tenure between 2019 and 2020 as the Director for IPS, Reserve & Modern Trade. Subsequently, in 2020, Bayo ascended to the role of Commercial Director at Guinness Nigeria.
What you should know….
Guinness Nigeria's last Nigerian MD was Seni Adetu who served between 2012 and 2015. Since him, John O'Kefee an Irish man became the MD, followed by Peter Ndegwa, a Kenyan, Baker Magunda, another Kenyan, then John Musunga, also another Kenyan.
Guinness Nigeria Plc is majorly owned by Diageo Plc with a 58% stake. In the past, Diageo's only footprint in Nigeria was through Guinness Nigeria and the Managing Director of Guinness Nigeria also doubled as the head of the Diageo brand in the country.
However, after Diageo announced a discontinuation of its import deal with Guinness Nigeria, which meant Guinness Nigeria would no longer import Johnnie Walker and Baileys into Nigeria, it was also announced that Diageo was creating a new "wholly owned spirits-focused business" to manage the importation and distribution of those premium spirits brand in West and Central Africa. Presumably, John Musunga is resuming to head this new business.