Tony Elumelu Sees Africa on the Rise and Calls for Stronger Business Relationships between Africa and France
At the recent MEDEF Summer University Forum in Paris, the annual meeting of French business and political leaders, Tony Elumelu, Chairman, Heirs Holdings and UBA Plc and Founder of the Tony Elumelu Foundation, stressed the opportunities Africa offers and urged stronger business relationships between France and Africa; calling for a deepening of commercial relationships based on mutual respect and interest.
The Forum is one of France's leading gatherings, bringing together over 7,500 business and opinion leaders, including Heads of State, government officials, political and business leaders, academics and over 450 French and international journalists. Elumelu was one of the select representatives from Africa, where he contributed to the opening panel debate, 'The World is Watching Us'. Moderated by Frédéric Ferrer, journalist, consultant and professor at ESCP Europe, other participants were the President of MEDEF, Pierre Gattaz; Gary Coombe, President of Proctor & Gamble Europe; and Oudet Souvannavong, Executive Vice-President of the Lao National Chamber of Commerce and Industry, and President of Lao Hotel & Restaurant Association.
As a leading advocate for the African private sector and champion of African entrepreneurship, Elumelu began his speech by thanking France for the cordial business relationship between France and Africa. "When we as Africans look at France, we see a long standing friend of Africa. Looking forward, France and Africa must continue to partner in a manner that brings about positive change."
Mr. Elumelu is known as the proponent of Africapitalism, the philosophy that Africa's private sector can and should drive economic change on the continent. Fundamental to this is the role of entrepreneurship, which creates wealth and jobs on the scale needed in Africa. Mr. Elumelu pursued this theme, stating that the solutions to issues of social exclusion are enterprise and entrepreneurship.
He urged France to look beyond its traditional relationships with Francophone countries, important as they are, and to embrace Anglophone and Lusophone Africa. He called on small and large businesses in France and in Africa to seek ways of collaborating in order to deepen economic ties. "France has very strong links with Francophone Africa, and we would like to see you engage more commercially with the Anglophone countries; creating a new form of economic and commercial partnership between France and the whole of Africa," he said.
Mr. Elumelu has long been an advocate of Africa on the rise and seized the opportunity to encourage businesses to invest on the continent, which has so much to offer in returns. He highlighted the role of Africans themselves investing on the continent, while making a call to the French public and private sector to do the same, stating that there is nowhere else that can give as much return on investment as in Africa.
"There is a reason MEDEF has a new economic interest in Africa. Africa is home to the largest and fastest growing consumer population globally. It is a huge opportunity for both international and domestic businesses – and African businesses are increasingly competing successfully. What we all want to see is Africa growing its own value adding industries; the days of commodity extraction are over."
Elumelu advised governments to support the private sector, in order to create more value in the society. "What is good for the private sector is also good for society. The private sector is best placed to assist government achieve its mandate. If the private sector succeeds, it creates more jobs, enhances security, and improves living standards".
Pierre Gattaz added to this statement saying: "Full employment should be on the agenda of any political programme that is worth any value or worth its name. This should take up 70% of any political agenda moving forward. We must encourage and trust those who bring enterprise and create jobs".
Elumelu himself has an extraordinary track record of job creation, including creating the UBA Group, which now employs over 20,000 people in 19 African countries. And he is giving back, through the Tony Elumelu Foundation's $100m commitment to support 10,000 entrepreneurs over a period of 10 years. Mr Elumelu concluded the session by encouraging the entrepreneurs present to reach for their dreams. "Entrepreneurs are able to bring their ideas to fruition through the support we give them. This is helping them not just to dream, but to turn their ideas into successful ventures – and create the foundation for broad based and meaningful change in Africa".
The event was closed by the moderator, Frederic Ferrer, who applied the tag line of the Tony Elumelu Foundation's entrepreneurship programme to France, "Your ideas can transform France too and not just Africa!".
More Troubles For Dangote Cement As Kogi Govt Demands 10 Per Cent Share, Orders Immediate Seal Off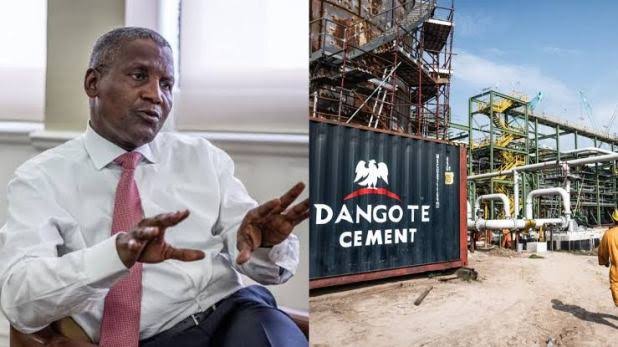 However, Dangote Cement is facing allegations of sharp practice from Kogi State government, Kogi Assembly as well as Akwa Ibom State.Already, the Kogi State House of Assembly has ordered stoppage to the activities of the company in two Local Governments in the State while investigations continue.

To make the claim possible, Kogi State House of Assembly ordered the management of Dangote Cement company to provide all necessary documents that have to do with the transfer of Obajana Cement Company owned by Kogi state government to Dangote Cement Company.

The House also directed that the documents signed at the establishment of the Company and relevant receipts of dues it claimed to have paid to Kogi State Government available at the next adjourned sitting date.

The speaker of Kogi State House of Assembly, Matthew Kolawole, gave the order after interim reports of the ongoing investigative hearing on Internally Generated Revenue (IGR) which was submitted by the ad hoc committee led by Hon. Isah Tenimu Umar, Member Representing Lokoja I Constituency and deliberated upon at the plenary on Wednesday.

Kolawole said this has become important in view of the claims and counterclaims between the Chairman of Kogi State Internally Generated Revenue Service (KGIRS) and representatives of Dangote Cement as the acting chairman of KGIRS, Salisu Enehe had earlier accused Dangote Cement Plc Obajana of forging its tax receipt during the investigative hearing by the State House of Assembly.

According to the State Revenue Boss, most of the figures the company claimed to have paid are totally incorrect, urging the company to check its record.

He added that despite the billions of Naira that company is making from the state monthly, it has failed to pay taxes that are due to the state and Lokoja Local Government Area.

Nigerians Getting ₦1,593,247 Per Week From ₦99,000 Investment in Amazon
Nigerians Getting ₦1,593,247 Per Week From ₦99,000.

In another development, Following the unrestrained environmental degradation in Ankpa and Olamaboro local government areas, Kogi state House of Assembly on Wednesday, directed the Commissioner of Police and Commandant of the Nigeria Security and Civil Defence (NSCDC) to seal off operations of Dangote Plc in the affected areas of the State.

The House gave the order during a public hearing on activities of Dangote Group in the state, especially on the the massive exploitation , environmental degradation and non compensation to the affected owners of the land and without revenue accruing to the state government.

The Speaker, Kogi state House of Assembly, Mathew Kolawole, charged the NSCDC commandant to ensure immediate implementation pending when the ad hoc committee on revenue clarifies some grey areas. Kolawole, who lamented the environmental degradation caused by mining activities on Kogi by the Dangote group and its subsidiaries, accused the multi national business concern of making billions in the state but yet fails to give back to it.

Akwa Ibom is also finding it difficult to collect its entitlement from the Dangote Group. According to reports from the place, the Itu Local Government blocked Dangote premises with their trucks because the company has refused to pay tax for more than two years despite pleas and series of warnings.
Union Bank, WACOT Rice Kick Off Financial Inclusion Drive for Smallholder Farmers in Kebbi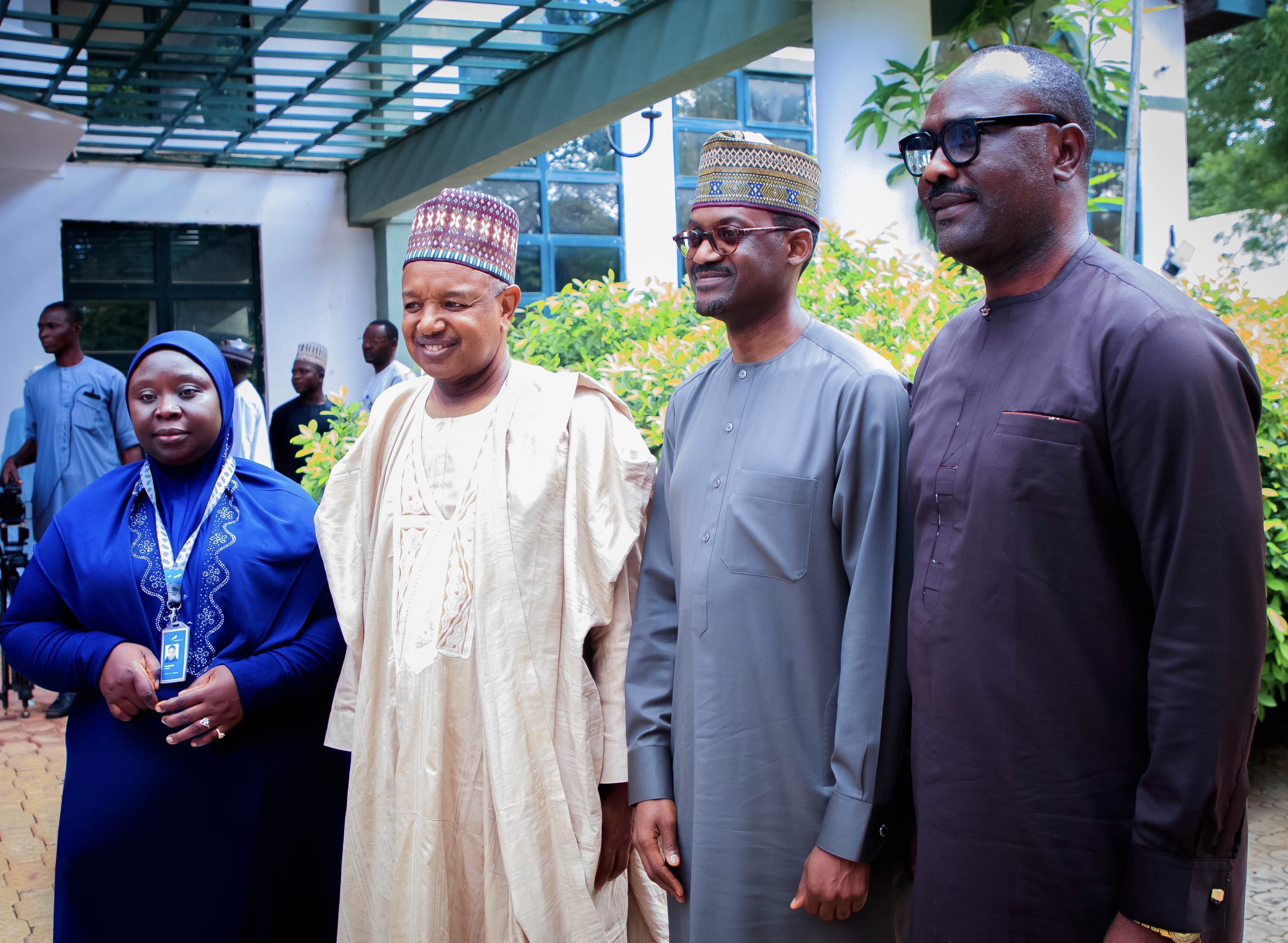 As part of Union Bank's commitment to driving financial inclusion in Nigeria, the Bank has partnered with WACOT Rice Limited – a rice processing company, to financially include 6,000 local farmers including youth and women in Kebbi State.
The Kebbi Financial Inclusion Drive (KFID) which will cover four Local Government Areas – Argungu, Augie, Suru, and Dandi – is a critical part of WACOT's Argungu Outgrower Expansion Project funded by United States Agency for International Development (USAID) West Africa Trade Hub. This program is set to resolve the overwhelming financial inclusion deficit within rural communities in Kebbi.
The financial inclusion initiative is being implemented with technical support from National Identity Management Commission (NIMC), to help the farmers acquire the relevant documentation and identification required to open bank accounts.
Union Bank will facilitate account opening and expand its agency banking network to cover the areas while supporting its agents on ground with digital banking solutions to enable seamless transacting and account management.
Farouk Gumel, Chairman WACOT and Board Chair, Union Bank was on ground in Kebbi State to kick-off the drive and paid a visit to the Kebbi state Governor, Senator Abubakar Atiku Bagudu to discuss expanding the programme state-wide.
In his recent keynote address at the recently concluded and  Chartered Institute of Bankers of Nigeria (CIBN) Conference, Mr. Gumel said:
 "As we work towards achieving financial inclusion to reach the unbanked, we must commit the same resources and investments to rural-local customers as we have done to urban-global clients to help create the growth that will lift us all to collective prosperity."
WACOT Rice is a subsidiary of TGI Group. TGI Group, through another of its subsidiary Titan Trust Bank, recently acquired Union Bank in a landmark transaction which was announced in 2021.
FIRSTBANK PARTNERS VERVE INTERNATIONAL, MAKES CUSTOMERS MILLIONAIRES IN THE FIRSTBANK VERVE CARD PROMO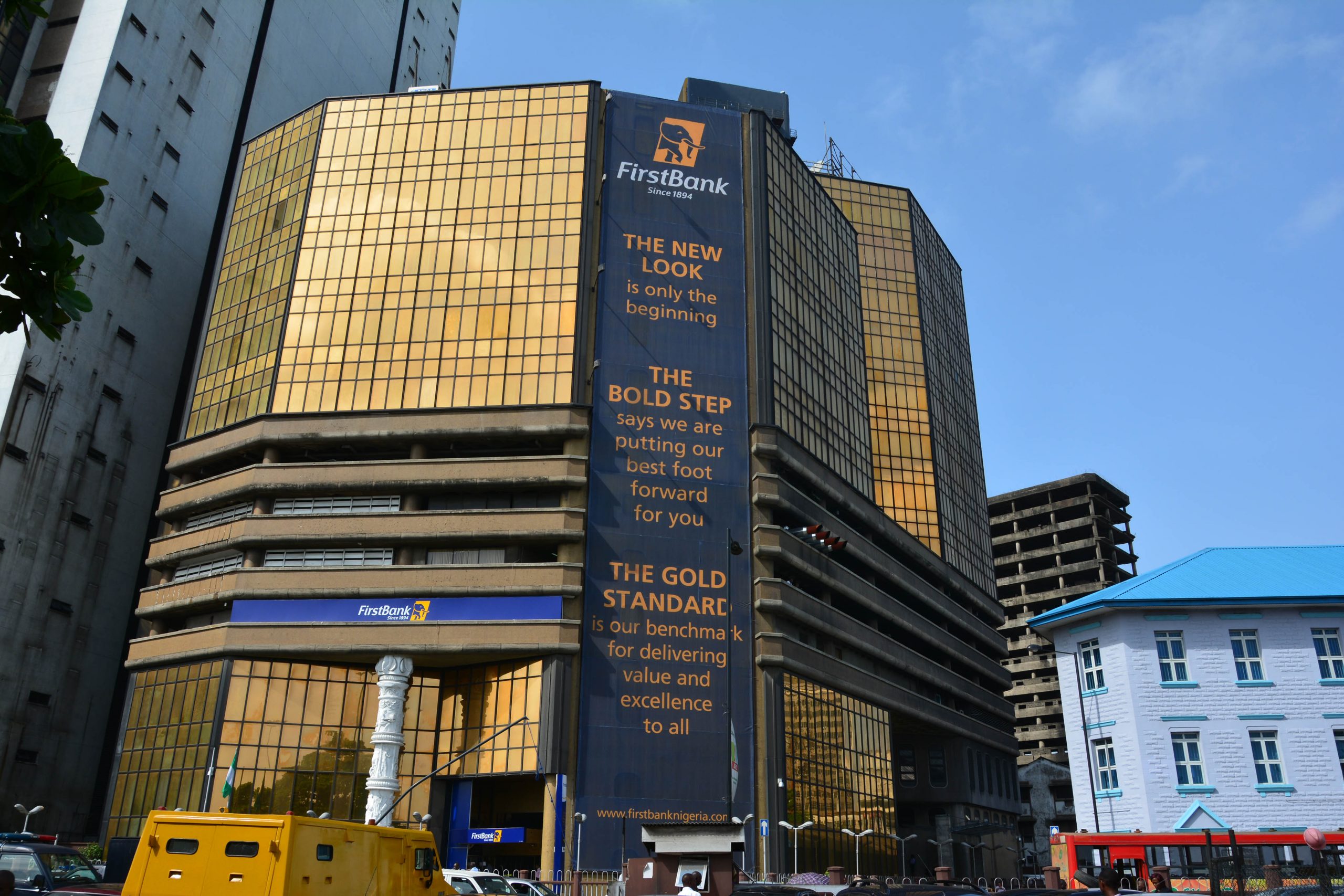 In partnership with FirstBank – Nigeria's premier and leading financial inclusion services provider – Verve International, Africa's leading payment technology and card business, has launched its third National Consumer promo designed to reward users of FirstBank verve card with exciting gifts and cash prizes to appreciate their patronage and use of the card to carry-out their electronic banking transactions.
The ongoing 2-month promo will end on 30 October 2022 as 20 customers (10 customers per month) with the highest transaction count during the promo will be made millionaires, winning the sum of N1 million each. Also, N20,000 will be won by 25 customers monthly.
On the other hand, 2620 FirstBank verve cardholders that double their transactions every week, stand a chance to enjoy 10% cashback capped at N2,000 per customer.
Speaking on the promo Chuma Ezirim, Group Executive, e-Business & Retail Products, FirstBank said "we appreciate our partnership with Verve Card through the years; a partnership of empowerment and opportunities which include growing the economy, supporting new businesses and preventing unemployment. FirstBank verve card holders are encouraged to keep using their cards as it is a card offering that promotes safe, convenient and rewarding digital banking experience with 20 customers standing a chance to be millionaires at the end of the promo."
Verve card is a secure debit card that allows cardholders to conveniently meet their daily financial needs such as payment for goods and services, airtime recharge, bill payments, funds transfer, etc. Verve card is accepted across all ATMs, POS, Web and Mobile Platforms in Nigeria.
The promo is also opened to new verve cardholders as non-verve cardholders are encouraged to visit the nearest FirstBank branch today to pick up a Verve card and start getting rewarded!
Only recently, FirstBank – in partnership with Verve – rewarded over 2601 FirstBank verve cardholders with various prizes; including N20,000 cash prize, N10,000 cash prize, N10,000 worth of airtime; power generating sets, refrigerator, cooking gas, smart TV and the grand prize of a brand-new car to a lucky winner.