Tony Elumelu Presents Transcorp Group's Strong 2021 Performance and ESG Blueprint to Shareholders.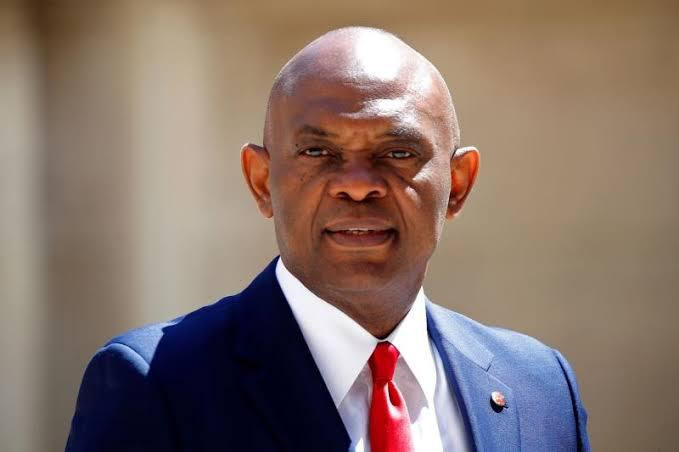 Shareholders of Nigeria's leading listed diversified conglomerate, Transnational Corporation Plc ("Transcorp"), met today for the Group's 16th Annual General Meeting, held at the Group's hospitality flagship, Transcorp Hilton Abuja.
The Group saw significant growth across all metrics. Group Gross Earnings increased to N111.2 billon in 2021, from N75.3 billion in 2020.  Profit Before Tax increased to N27.99 billon, from N1.6 billon.  Profit After Tax recorded in 2020 was N3.8 billion, while 2021 saw an increase by N23.8 billion and total assets grew to N416 billion in 2021 from N319.2 in 2020.
Group Chairman, Tony Elumelu expressed his delight in the positive performance, across all sectors within the Group.
"Shareholders, I am sure you will share with me the considerable satisfaction of knowing that our company has continued to surpass its past performance, despite the macroeconomic difficulties.  Our priority in 2022, is to continue optimising our existing assets and pursuing growth opportunities.  This is critical to ensure sustainable growth in an ever-changing operating landscape."
He continued by underlining the Group's corporate responsibility to its communities.  "At the core of Transcorp's purpose is a commitment to building socially responsible and impactful businesses, in key strategic economic sectors that serve our diverse stakeholders.  Transcorp, as a responsible corporate citizen, has consistently embraced and sustained a corporate culture and social commitment by driving the integration of Environmental, Social and Governance (ESG) criteria in all aspects of the business' dealings and investment decisions.  As a Group, we remain unwavering in our commitment to sustainable growth, driven by a mission to delivering long-term value and good to all our stakeholders."
The Chairman showed appreciation by thanking shareholders, for their valuable support during the year.  He also thanked all members of the Transcorp Group for their utmost dedication towards the vision of creating sustainable value for their stakeholders.
The President of Transcorp Group, Mrs. Owen Omogiafo, also spoke to the Group's innovation in the hospitality business demonstrated by the launch of its digital hospitality platform, Aura by Transcorp Hotels in 2021, and highlighted the ongoing investment in assets in 2022, with the commissioning of a best-in-class Spa, and a 3,000 person capacity multipurpose hall, both at the Transcorp Hilton Abuja.
"We are optimistic about the Group's strategic direction and ability to deliver value.  Our performance underlines the success of our long-term strategy of sustainable growth, diversifying our revenues, and accessing new business opportunities to deliver superior returns to all our stakeholders." Omogiafo said.
The shareholders also approved the change of the company's name to Transnational Corporation Plc to reflect its new commitment to expanding its impact beyond Nigerian.
FCTA uncovers illegal oil refining warehouse in Abuja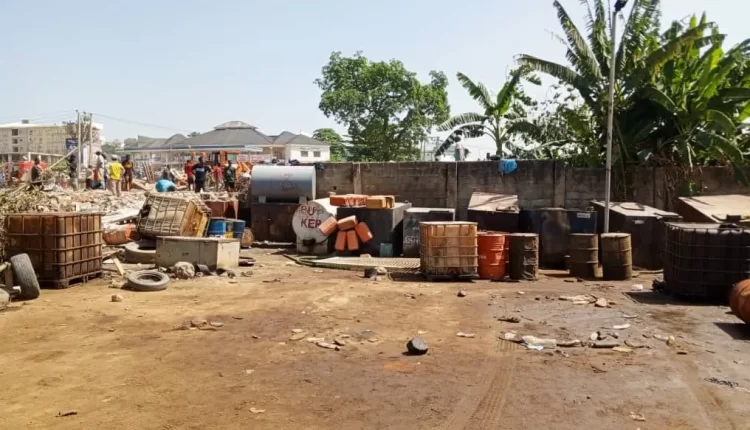 In continuation of the city cleaning exercise, Authorities of the Federal Capital Territory Administration (FCTA) with operatives of security personnel have uncovered an illegal oil refining warehouse in Mabushi, opposite Mobile filling station on Ahmadu Bello way in Abuja.
The Director, Department of Development Control, FCTA, Mukhtar Galadima after the operation on Thursday, said the illegal refining site was discovered during the continuation of the city cleaning exercise.
According to him, about three to four plot of lands designated for commercial purposes have been converted to an area where oil and diesel are being adulterated and circulated to other parts of the city.
Galadima explained that the city sanitation task force will look into the provision of the law and make necessary recommendations to the FCT Administration for further actions on the plots used for the activity.
He said there was no arrest but the items used in carrying out the illegal refining have been impounded.
Galadima said, "During the continuation of our city sanitation exercise in Mabushi opposite Mobile filling station on Ahmadu way, we discovered an illegal refining site where oil and diesel are being adulterated, we have done the needful by moving the items to Nigerian Security and Civil Defence Corps.
"From what we have seen so far, about three or four pilot of lands designated for commercial purposes have been converted to unapproved activities, which we believe the owners are fully aware, there will be consequences.
"We are going to look at the provision of the law and make necessary recommendations to the FCT Administration"
He said the administration will continue to go tough on activities being carried out without government approval,  especially revocation of the titles.
Collaborating, Head, operations FCT Directorate of Road Traffic Service (DRTS), Deborah Osho said the city management team during the exercise also discovered that most of the areas in the Nation's capital have been converted to illegal car mart and motor parks.
She disclosed that fifteen vehicles have so far been impounded since the operation commenced about two days.
Central Bank To Freeze Accounts Without BVN, NIN From April 2024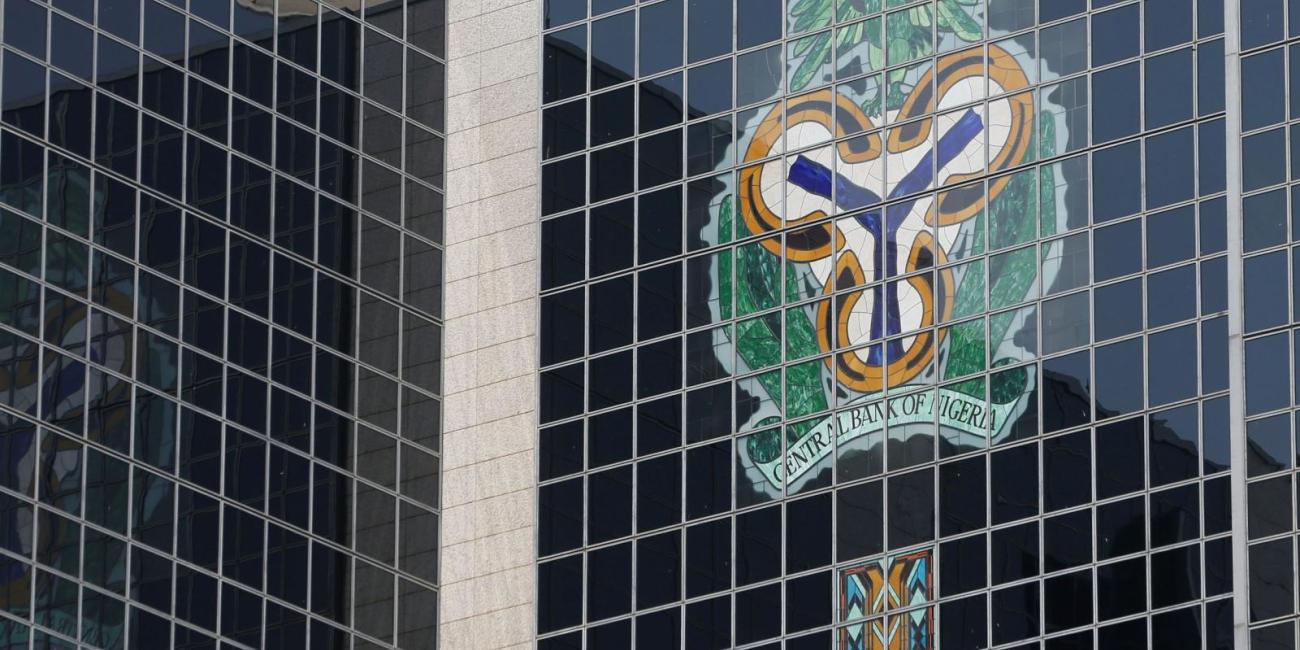 The Central Bank of Nigeria (CBN) said on Friday that it will freeze accounts without a Bank Verification Number (BVN) or National Identification Number (NIN) from April 2024.
This is according to a Friday circular by the apex bank which said a BVN or NIN verification will be "conducted shortly".
It also said all BVN or NIN attached to accounts/wallets must be electronically revalidated by January 31, 2024, according to the circular by the CBN Director of Payments System Management Department Chibuzo Efobi, and the Director of Financial Policy and Regulation Department Haruna Mustapha.
More details later….
Adebayo Alli: Guinness Nigeria gets new Managing Director, Its first Nigerian CEO since 2015 …..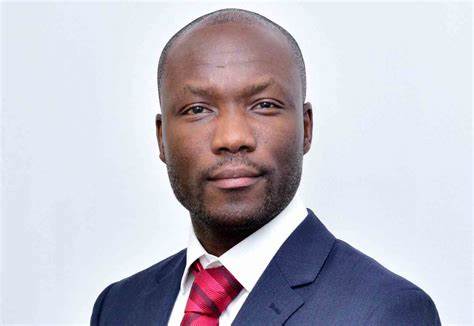 Guinness Nigeria has announced the appointment of Mr Adebayo Alli as its new Managing Director, its first Nigerian MD since 2015.
The appointment comes after John Musunga, the now erstwhile MD of Guinness Nigeria moved to become Diageo Africa's Managing Director for Southern, West, and Central Africa.
The announcement was given after the company's board meeting held on Monday, November 27, 2023.
According to the corporate filing on NGX's website signed by the Company Secretary, Abidemi Ademola, Adebayo Alli would resume his new role within the company on January 1, 2024.
Profile of Adebayo Alli …..
Adebayo Alli, a mechanical engineer by training, holds a B.Sc. in Mechanical Engineering from the University of Ibadan and an MSc in Advanced Process Engineering from Loughborough University, UK.
He joined Diageo, owner of Guinness Nigeria in 2005 as a Packaging Operations Support Manager. Since then, he has gone on to work as project lead for a business transformation project in Meta Abo Brewery Limited, Ethiopia, another of Diageo Africa's businesses. In 2014, he became a plant manager at the Meta Abo Brewery, and in 2015, Supply Chain Director.
Upon his return to Nigeria in 2017, he assumed the role of Operations Director at Guinness Nigeria before shifting his focus towards general management, venturing into multiple senior commercial sales positions within Guinness Nigeria PLC.
His trajectory saw a brief tenure between 2019 and 2020 as the Director for IPS, Reserve & Modern Trade. Subsequently, in 2020, Bayo ascended to the role of Commercial Director at Guinness Nigeria.
What you should know….
Guinness Nigeria's last Nigerian MD was Seni Adetu who served between 2012 and 2015. Since him, John O'Kefee an Irish man became the MD, followed by Peter Ndegwa, a Kenyan, Baker Magunda, another Kenyan, then John Musunga, also another Kenyan.
Guinness Nigeria Plc is majorly owned by Diageo Plc with a 58% stake. In the past, Diageo's only footprint in Nigeria was through Guinness Nigeria and the Managing Director of Guinness Nigeria also doubled as the head of the Diageo brand in the country.
However, after Diageo announced a discontinuation of its import deal with Guinness Nigeria, which meant Guinness Nigeria would no longer import Johnnie Walker and Baileys into Nigeria, it was also announced that Diageo was creating a new "wholly owned spirits-focused business" to manage the importation and distribution of those premium spirits brand in West and Central Africa. Presumably, John Musunga is resuming to head this new business.